With so many eligible characters to choose from in Coral Island, you're likely to find more than one you want to spend time with. As you narrow down your candidates, you'll find that Scott is quite the character. He's smart, funny, and dedicated to his work. His goal to improve the museum is ambitious to say the least, and you can help him accomplish it.
RELATED: Coral Island Alice Romance Guide
Romancing Scott is easier than you'd think. His gifts are quite different compared to other romance candidates, and he's never too hard to find during the day. Here's how to romance Scott and build a life with him in Coral Island.
Who Is Scott?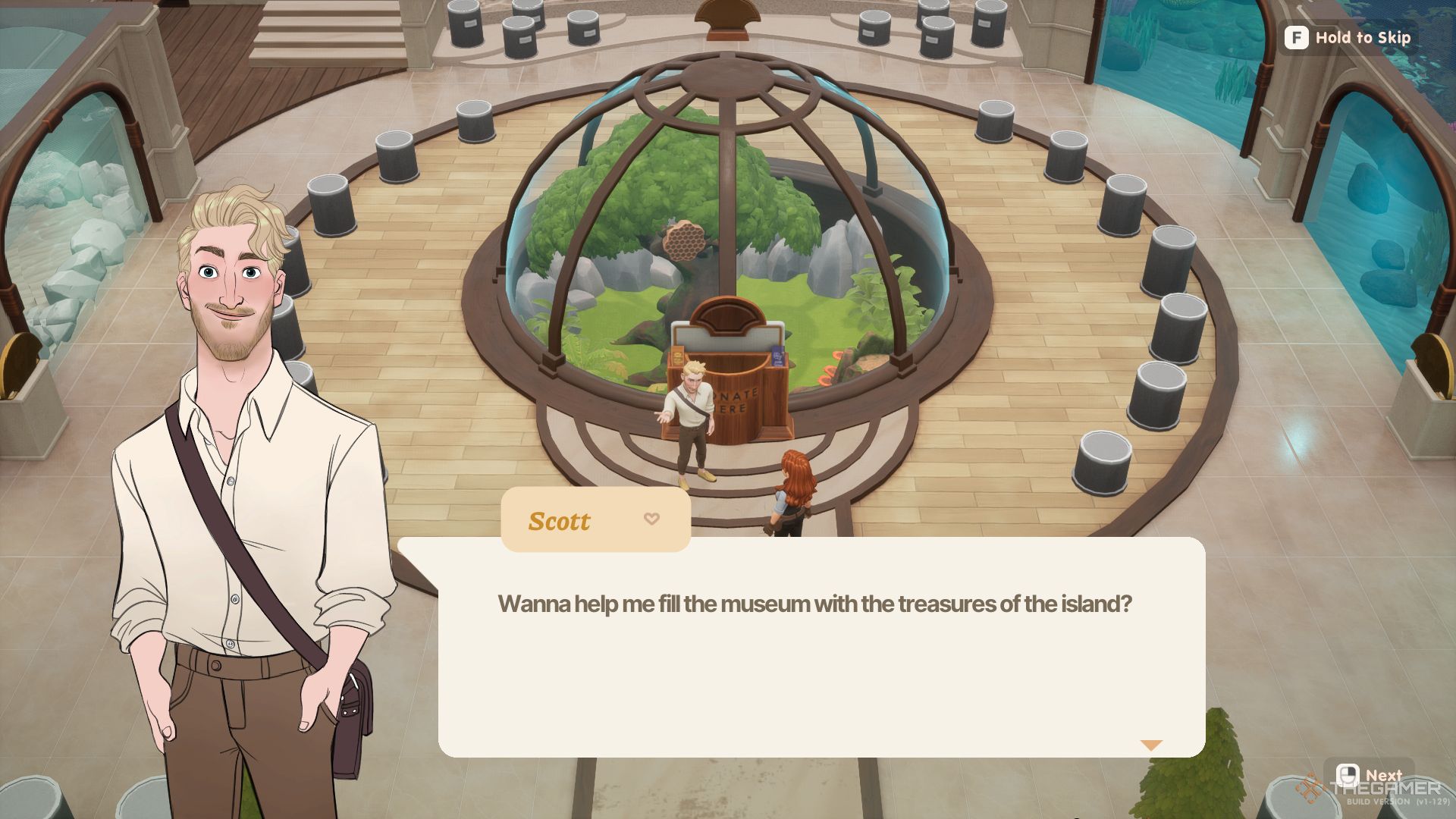 | | |
| --- | --- |
| Birthday | Spring 12 |
| Occupation | Archaeologist |
| Family | None |
Scott is a man with a passion for history and artifacts. He works at the museum and preserves artifacts to display. When you meet him, he'll express his ambitions to rebuild the museum and make it truly something special.
While Scott doesn't have any family on the island, he lives with Charles, the doctor, and is friends with Millie and Lily. You'll often find him at the museum or near the lab. You can even find him up by the mines, as he tries to acquire his own artifacts from time to time.
What Gifts To Give Scott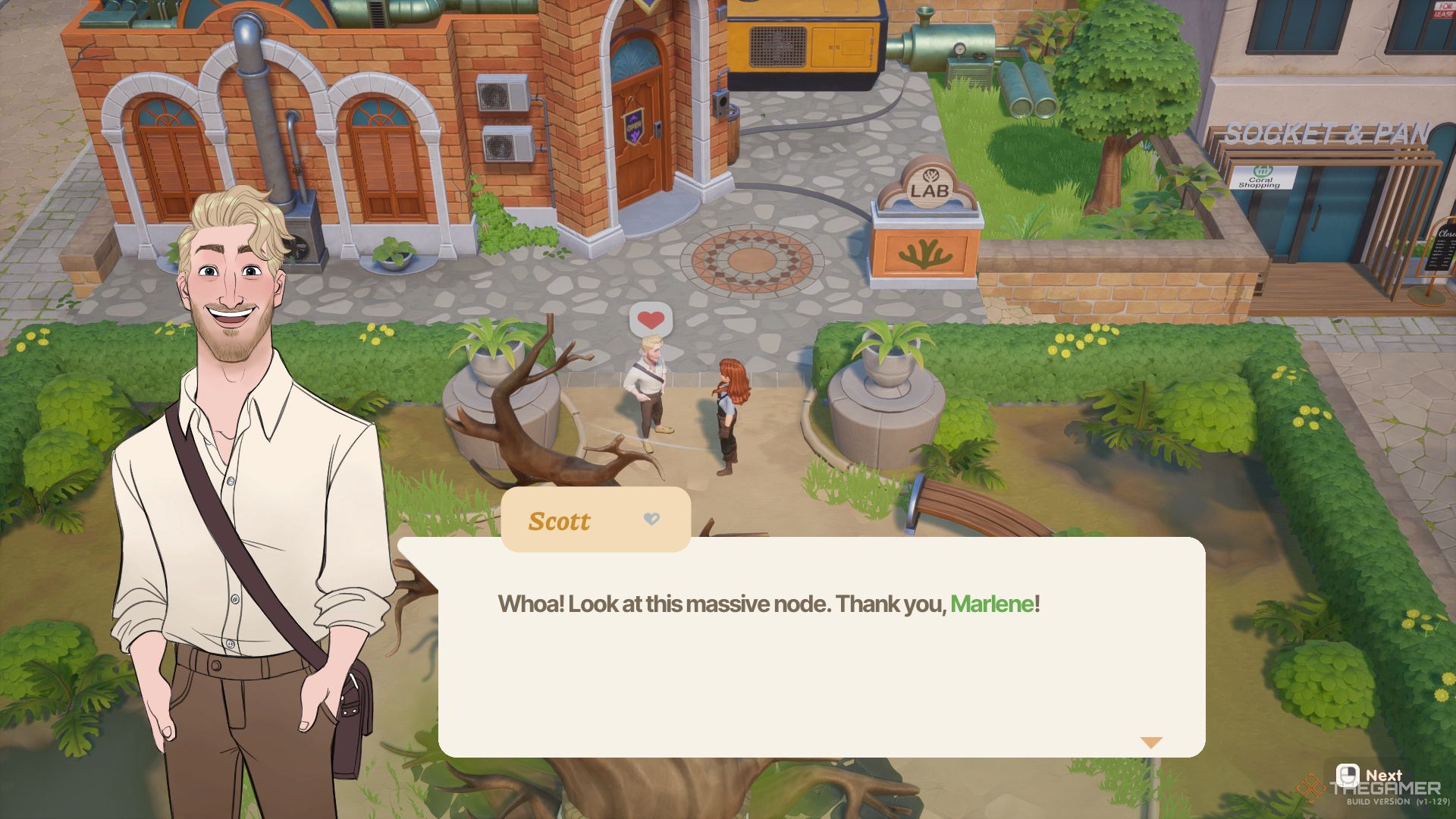 In addition to the universally loved and hated gifts, Scott has a few unique alterations of his own. For one, while most islanders will hate receiving geodes, Scott simply adores them. Meanwhile, while many people like to receive fresh produce, Scott does not like vegetables.
To know exactly what gifts to get for Scott, see the list below:
Scott's Loved Gifts

All Geodes

---

Egg Custard

---

Mayonnaise

---

Red King Arowana

---

Yellow Moray Eel

---

Falafel

Scott's Liked Gifts

Turnip

---

Tea Leaf

---

Amaranth

Scott's Disliked Gifts

Vegetables

Scott's Hated Gifts

Tulips

---

Violets
You can only give two gifts a week, so it's best to save loved gifts when you can.
Scott's Heart Events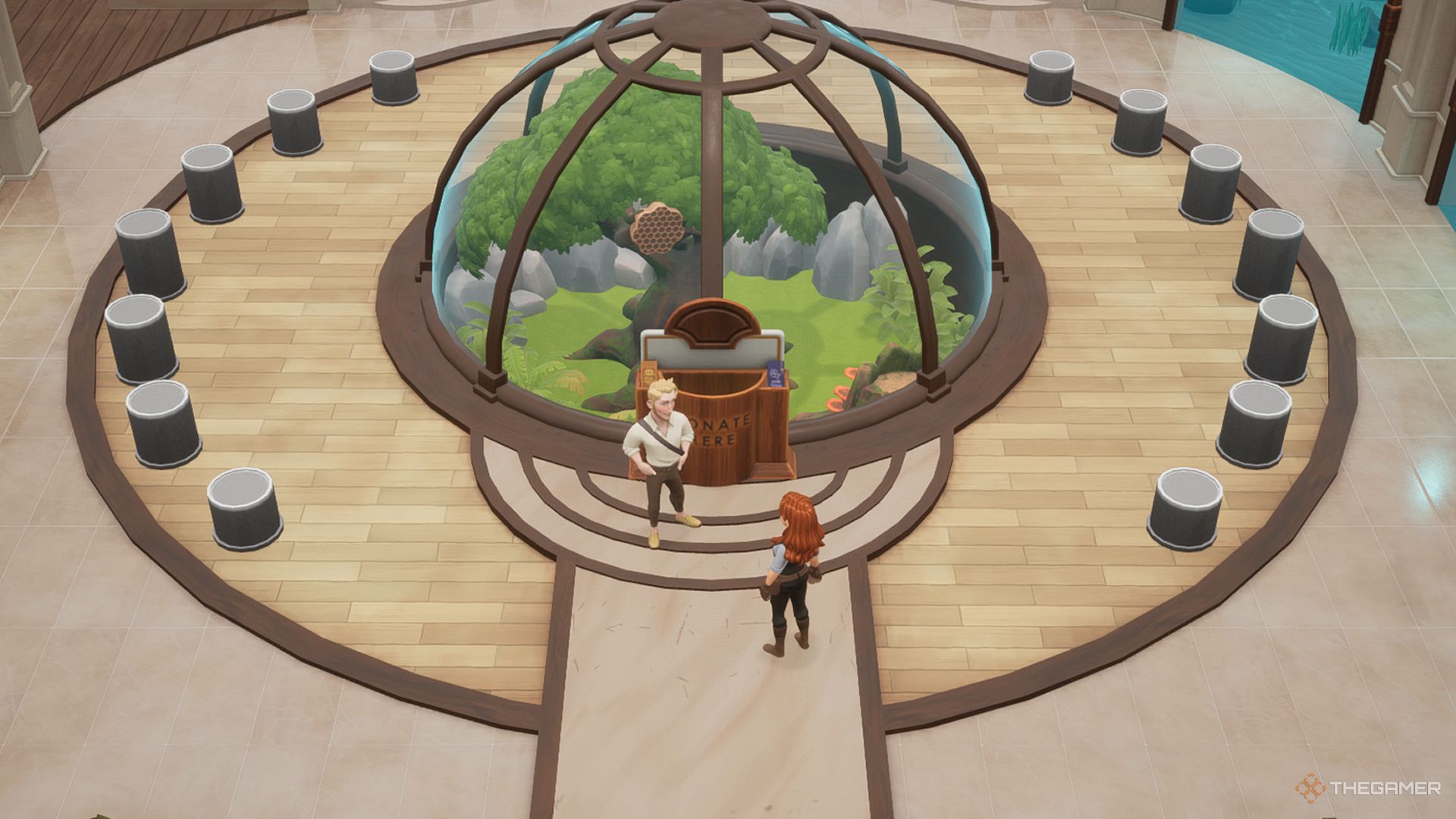 As you build a relationship with Scott, you'll encounter different heart events where you can learn more about him. Each scene is unique to Scott and will allow you to befriend and eventually romance him once you unlock the last two hearts.
Heart events must be viewed in order and cannot be triggered all in one day.
| Hearts | Time | Location |
| --- | --- | --- |
| Two | Any Day (10:00AM-1:00PM) | Community Center Library |
| Three | Any Day (10:00AM-2:00PM) | Starlet Town, by Zarah's Boat |
| Five | Any Day (8:00AM-1:00PM) | Town Center Area, by the fountains |
| Seven | Any Day (7:00PM-23:59PM) | Fishensips Tavern |
| Eight | Any Day (8:00AM-3:00PM) | Lake Area |
| Eight | Any Day (7:00PM-23:59PM) | Scott and Charles' House |
| Ten | Any Day (7:00PM-3:00AM) | Museum |
Some heart events will not trigger until you receive mail from Scott. Keep an eye on your mailbox for invitations!
Once you've viewed all the scenes, you can propose to Scott and settle down. This will let you build a family together and start a new adventure as a couple in Coral Island.NEXT: Coral Island: Rafael Romance Guide