Pikmin isn't exactly a game you'd associate with stress, but as a child I found Nintendo's bizarre Gamecube classic rife with it. I remember playing Pikmin 2 for the first time and having a difficult time properly delegating my cute little plant helpers. Eventually, I settled on carrying a small group of 10 at a time, leaving the others to sit back while I cleared the danger and protected them from certain death.
Enter the game's most infamous dungeon – the Submerged Castle.
Fans will know it well, so much so that they can probably guess the outcome of my trip by name alone. For the unfamiliar, the Submerged Castle's main danger comes in the form of an invincible enemy that spawns after some time has passed on the floor. This monster, known as the Waterwraith, would patrol the level and squash anything it came across. I had left the bulk of my Pikmin unattended at what I thought was a safe point, only to lose all of them in a matter of moments.
Disasters like this are everywhere in Pikmin. From protagonist Olimar crash landing on a hostile alien planet, to the remnants of a destroyed civilization eerily similar to our own, and even the mistakes we as players make that lead us to losing large amounts of the titular critters. It is a constant looming over this planet, so much so that it seems to attract more and more poor souls that enter its orbit. Disaster is omnipresent in ways we can't ignore.
Despite its morbid subject matter, Pikmin is one of Nintendo's cheeriest and most upbeat franchises. Players unfamiliar with the game may have no clue what horrors hide just underneath the surface of its pleasant tunes and colourful presentation, while those of us who know the series still find it warm and inviting. Why is that exactly?
While a large part of this is due to the game's presentation, there's more to it than that. Pikmin, at its narrative core, has always been about disastrous circumstances and how people recover from them with the support of others. No matter how dire the circumstances are, no matter how massive your mistakes, you can always find a way to succeed and keep on going.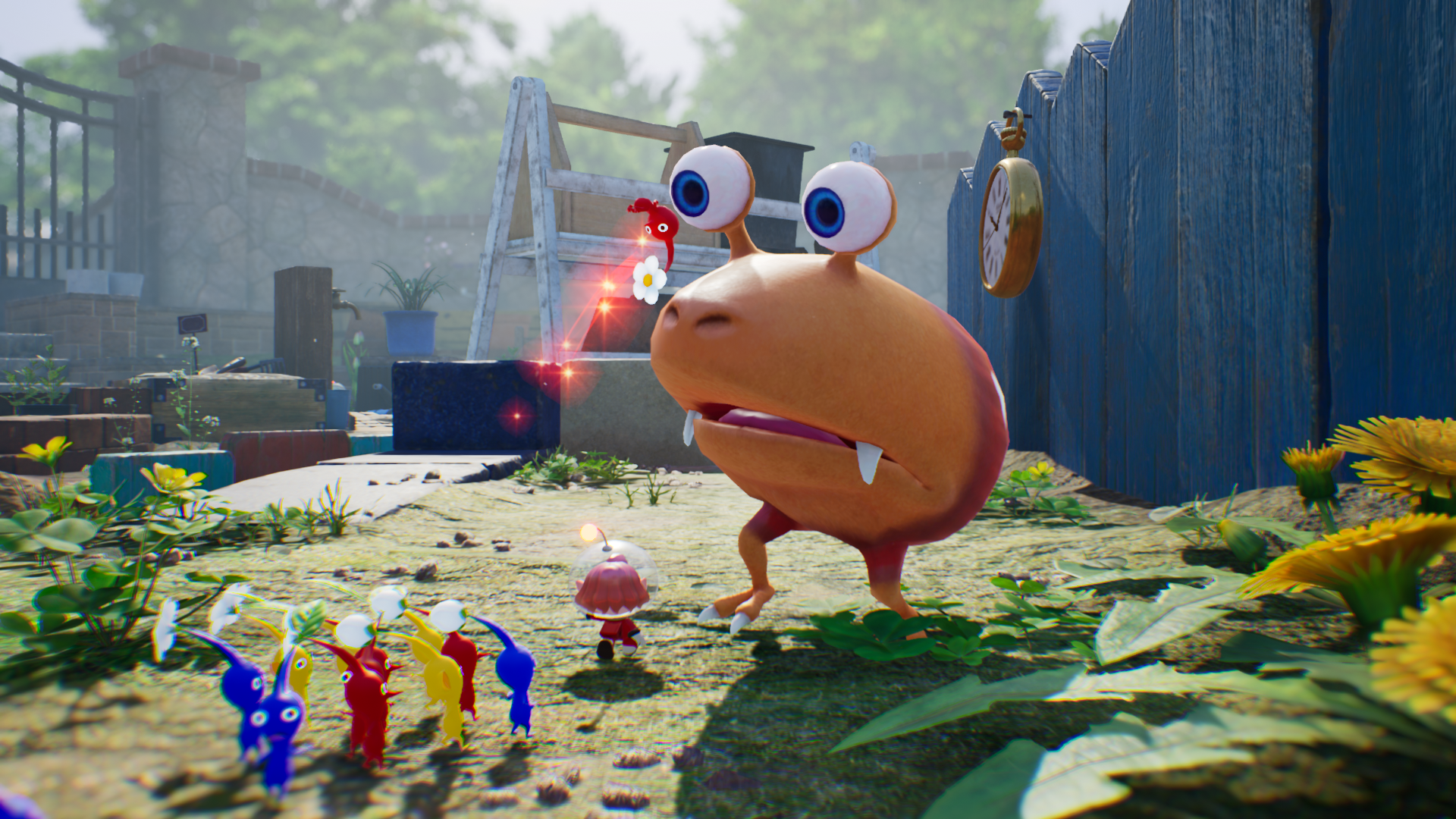 Pikmin's world is massive when compared to the protagonists of the series, the tiny, innocent captains you control. Even the smallest of creatures rival our player character in size, and the largest ones easily dwarf them. Immediately, the scale of the world presents an overwhelming barrier to cross for our heroes. How will they repair their ship, or secure the treasure they need to generate fuel and leave the planet behind as they finally return home?
Enter our companions, the Pikmin. These adorable critters are tiny. Despite this, they are our protectors in this wild world, the protagonist's shining light when all else is dark. They serve not only as protectors, but as our guide to survival. It's largely through the Pikmin's reactions to plants, creatures, and objects that we find out if something is hostile, helpful, or somewhere in between.
It is a constant looming over this planet, so much so that it seems to attract more and more poor souls that enter its orbit. Disaster is omnipresent in ways we can't ignore.
In return, our captain helps lead the group, organizing them and ensuring they reach larger heights than they ever could alone. The Pikmin are in a far better position once our captain leaves the planet, healthier and more populous. It's very much a symbiotic relationship, with the Pikmin providing a model for our protagonists to survive and thrive on the planet, whereas our captain provides a model for organization and leadership.
PNF-404, the planet all Pikmin games take place on, is full of remnants of an advanced civilization lost to time. We see many familiar artefacts and items from our world as "treasures" our captains collect. It is strongly hinted that this world is some version of our own, after some sort of event caused human life to disappear. A ship part in Pikmin detects high radioactivity levels on the surface of the planet, suggesting a grim fate for its original inhabitants.
Despite this, life on PNF-404 is thriving. The planet is full of various species of plant and animal life, all coexisting in the cycle of nature harmoniously. Despite the planet's dark past, it recovered, and life has prevailed. Once again, disaster is little more than a temporary set back.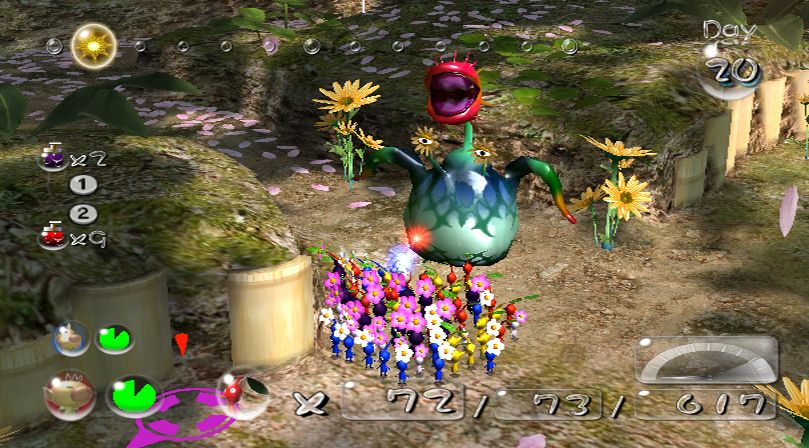 Pikmin 4's newest addition – Glow Pikmin – is perhaps the most compelling example of this continued persistence and adaptation. There is strong evidence throughout the game in both their appearance and flavor text to suggest these are the spirits of dead Pikmin, remaining on the planet in some form to contribute to its ecosystem through the production and harvest of the Lumiknolls. Even in death, (perhaps the ultimate form of disaster), life persists, creating something beautiful in its absence.
Disaster in Pikmin is quick and often sudden. Pikmin die very quickly if you aren't careful, and many enemies are capable of scarfing down multiple in a single attack. Even more dangerous are enemies that crush Pikmin, which, like the Waterwraith, can easily kill tens at once. It's a common refrain of players that it's painful to see these cute, helpful, and loyal creatures die and know that you were the one to lead them to their deaths. It would be very easy to simply give up in frustration after losing a big group of Pikmin and listening to their cries, but the game does something very smart that alleviates this.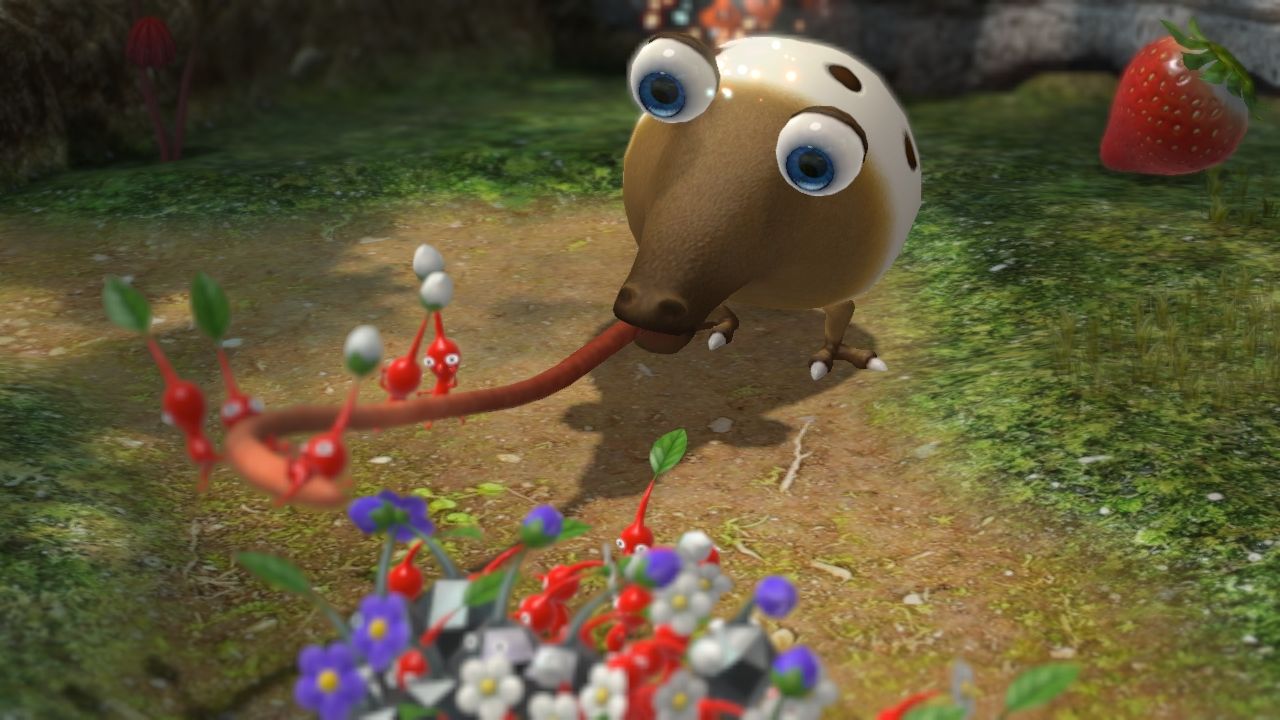 Just as Pikmin die quickly, they also recover quickly. Even if you were to somehow lose every Pikmin of a certain color, the game will spawn you one singular Pikmin to rebuild. It's a gameplay mechanic, sure, but it's also a message to the player: that it is always possible to recover from the most crushing of defeats. The only permanent failure is giving up.
The principle of Dandori introduced in Pikmin 4 is another example of the game's philosophy. Dandori emphasises patience, organisation, and teamwork in order to achieve great results. It is meant to guide the player's playstyle but also their mindset, getting them to not dwell on mistakes but instead embrace the present.
I remember feeling so happy that me and my Pikmin had triumphed over impossible odds. Knowing just how helpless I felt in the depths of disaster, seeing my success made it all the sweeter.
Next: The Game Awards Doesn't Understand What Makes A Game Impactful