One of my nieces struggles with self-esteem so, for her birthday this year, my wife and I bought her a magic kit that's designed to help children build confidence. The kit's online description enumerates the variety of skills required to perform one simple magic trick. "Magic is proven," the description reads, "to develop memorization, sequencing, fine motor skills and boosts self-esteem in fun and engaging ways!" By learning something as simple as a card trick, you can better equip yourself to take on the world.
We found out too late that my nieces actually had this kit already, so who knows if it's that simple in reality. But, there is truth to the idea that learning to do something new builds confidence that can positively affect you in the rest of your life.
Sometimes games can do that, too. I first played Titanfall 2 back in 2016, and it was one of the first FPS games I got into after taking a break from games in college. Even before undergrad, I didn't play a ton of shooters. The only ones I can remember finishing while growing up are Peter Jackson's King Kong and BioShock. I messed around in Call of Duty multiplayer with friends, but I was always pretty bad at managing the dual sticks. I was a Nintendo kid for the first 14 years of my life, so shooters were never my preferred genre.
So, when I started Titanfall 2's campaign, I was awful at it. I took forever to do anything, and getting through the first real level took way longer than it should have. My friend, whose Xbox I was playing on, watched in disbelief. But, I stuck with it and eventually I made it through the game.
I expect Baldur's Gate 3 is having the same effect on many of the players who picked it up. The breakout hit has pulled in a lot of non-gamers, including my wife, who loves Critical Role but has never gotten into an RPG before. She's put around 60 hours into Baldur's Gate 3 at this point, without any prior experience with the genre. I tried to play Divinity: Original Sin 2 a few years ago, but ended up dropping it after 20 hours because I wasn't accustomed to Larian's approach to difficulty and reviving characters, and generally was getting my ass kicked and wasn't sure how to proceed. That experience meant that I knew what to expect from Baldur's Gate 3, and after playing it, I now feel confident I could go back and make my way through DOS2.
DOS2 was a little too crunchy for me, someone who grew up playing RPGs like Pokémon Red, Final Fantasy Tactics Advance, and Shining Force. Those games were less complex, but still had plenty of the basics like status effects, turn order, positioning, equipment, items, and experience. By picking up BG3 as her first foray into role-playing games, my wife is diving into the deep end. Finishing this campaign will give her the experience to pick up just about any RPG and have the confidence that she can figure it out.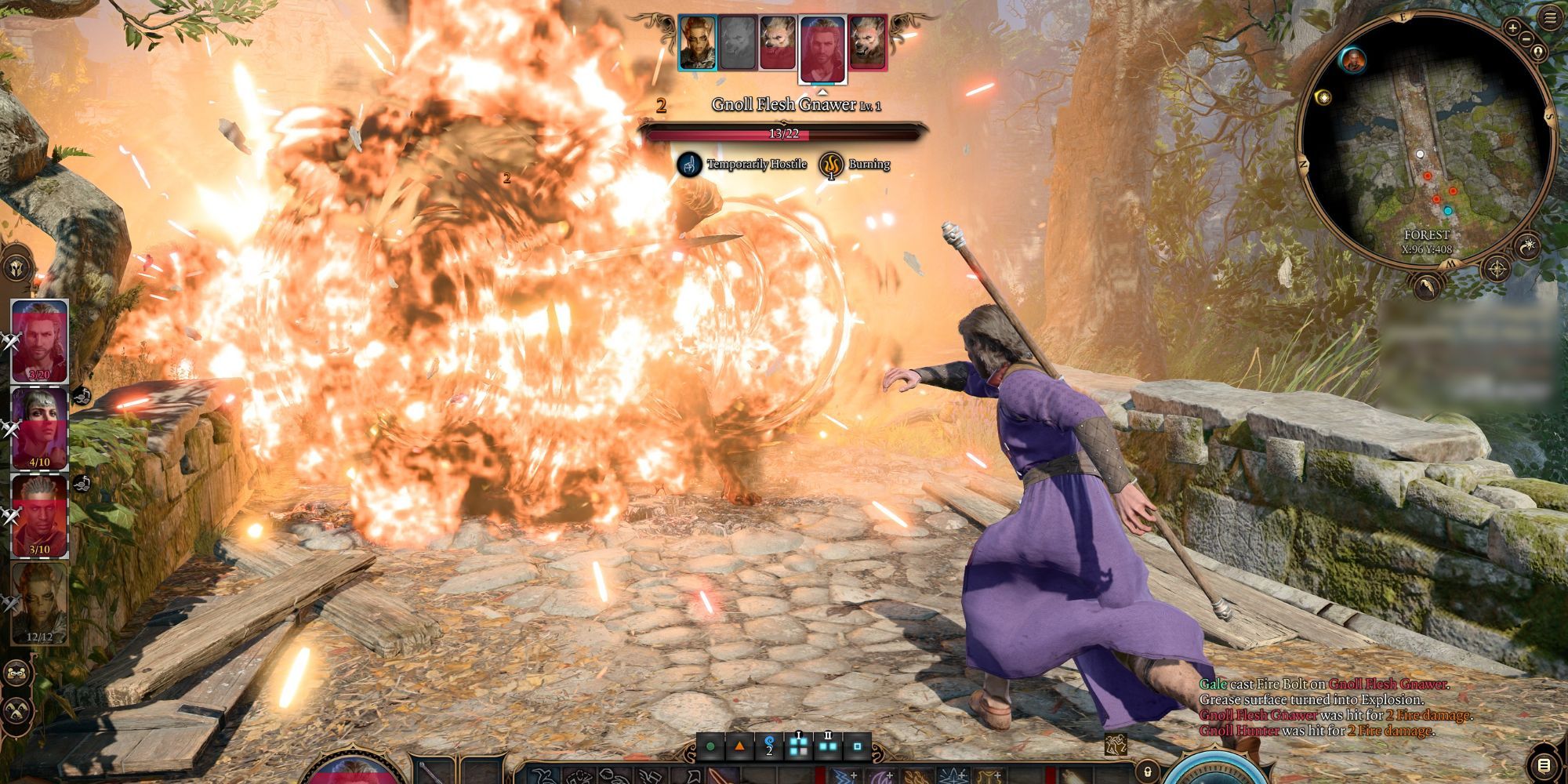 That's a pretty incredible gift to someone new to the hobby. It would be like if the first movie your parents showed you as a kid was Jeanne Dielman, 23 Commerce Quay, 1080 Brussels, Chantal Akerman's 3.5 hour masterpiece that largely consists of static shots of a middle-aged woman peeling potatoes, making meatloaf, and walking wordlessly from room to room as she performs mundane tasks in her apartment. It's a wonderful movie that can expand your idea of what a film can be, but it isn't Finding Nemo. It's not the most inviting place to start.
Jeanne Dielman, 23 Commerce Quay, 1080 Brussels (or Jeanne Dielman, as it's commonly known) was voted the greatest film of all time in the 2022 Sight and Sound list of the best movies ever made. It will hold that title until 2032, when the British Film Institute's Sight and Sound magazine next runs the survey.
But imagine how easy it would be to enjoy a wide variety of films if that was your first taste of the medium! You would understand that boredom doesn't need to be avoided at all costs and, instead, can be one color on the palette. You could enjoy more traditional narrative films while always knowing that movies contain multitudes. Baldur's Gate 3 is doing something similar for the players that engage with its complexity, I imagine, and that's a wonderful thing.
NEXT: Baldur's Gate 3 Has A Serious Lack Of Kobolds