Farming games have had the same general pattern for a while, but Coral Island is a breath of fresh air. There are still the familiar tasks and routines for farming, but story plays a much more important and central role. The fate of the town is in question, and business hasn't been great.
RELATED: Best Coral Island Partner Based On Your Zodiac Sign
The island and its inhabitants are struggling to live in their beloved town, and it's clear that something needs to change. The town is faced with making an ally of the local oil company that ruined the island's economy in the first place, or depending on you. That's where town rank comes in.
What Is Town Rank?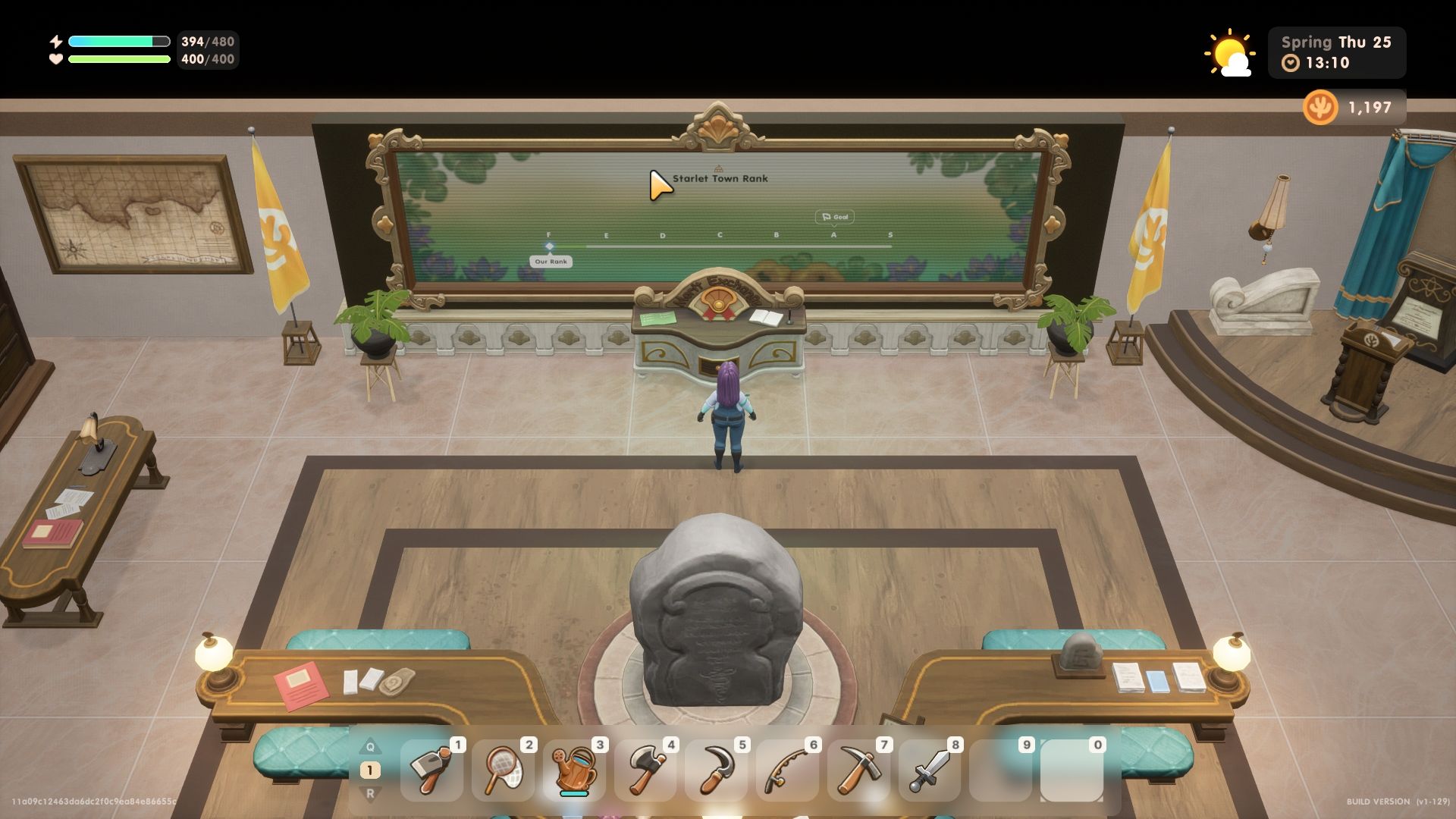 Town rank is a system to tell you how well Coral Island is recovering from the oil spill. This is a core part of the game, and you'll want to keep improving it as much as you can.
When you are first introduced to the concept of a town ranking system, you'll notice that it's an 'F'. That's the lowest score possible on the progress bar.
You've definitely got your work cut out for you if you want to help improve the town's rating. The alternative is allowing the oil industry to move in and take over the island, and it's clear that the islanders aren't keen on that option.
As you progress and improve the town rank, you can check the town hall screen, or your Town Rank tab in the menu to get your updated Town Rank score.
All Town Rank Categories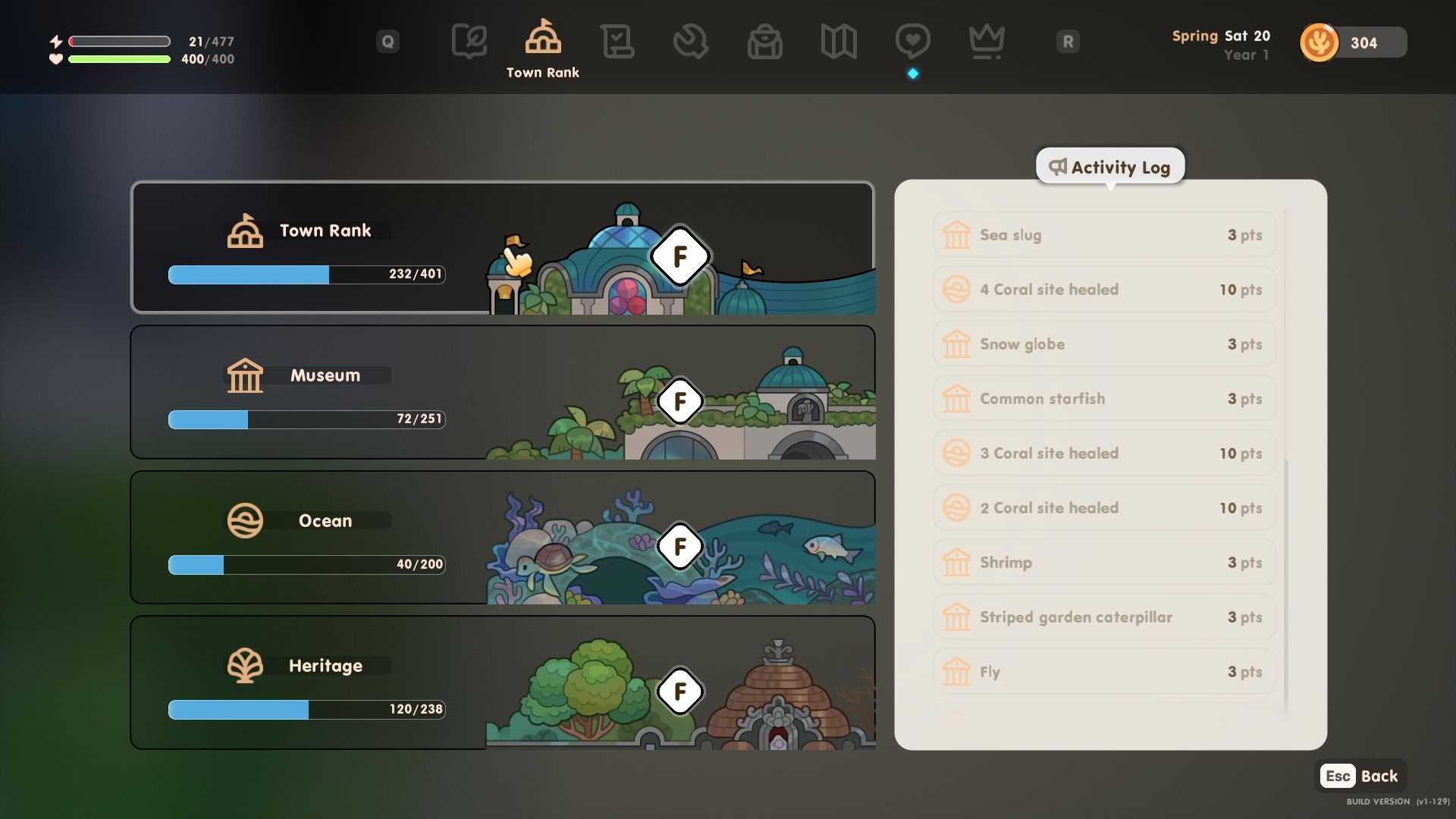 There are three separate categories in the Coral Island ranking system: museum, ocean, and heritage. Each one has its own symbol, and you'll be able to track which activities are associated with each category by viewing the activity log on the right-hand side.
The overall Town Rank is determined by the combined progress of all three categories. You'll have plenty of tasks to help improve the score.
How To Improve Museum Rank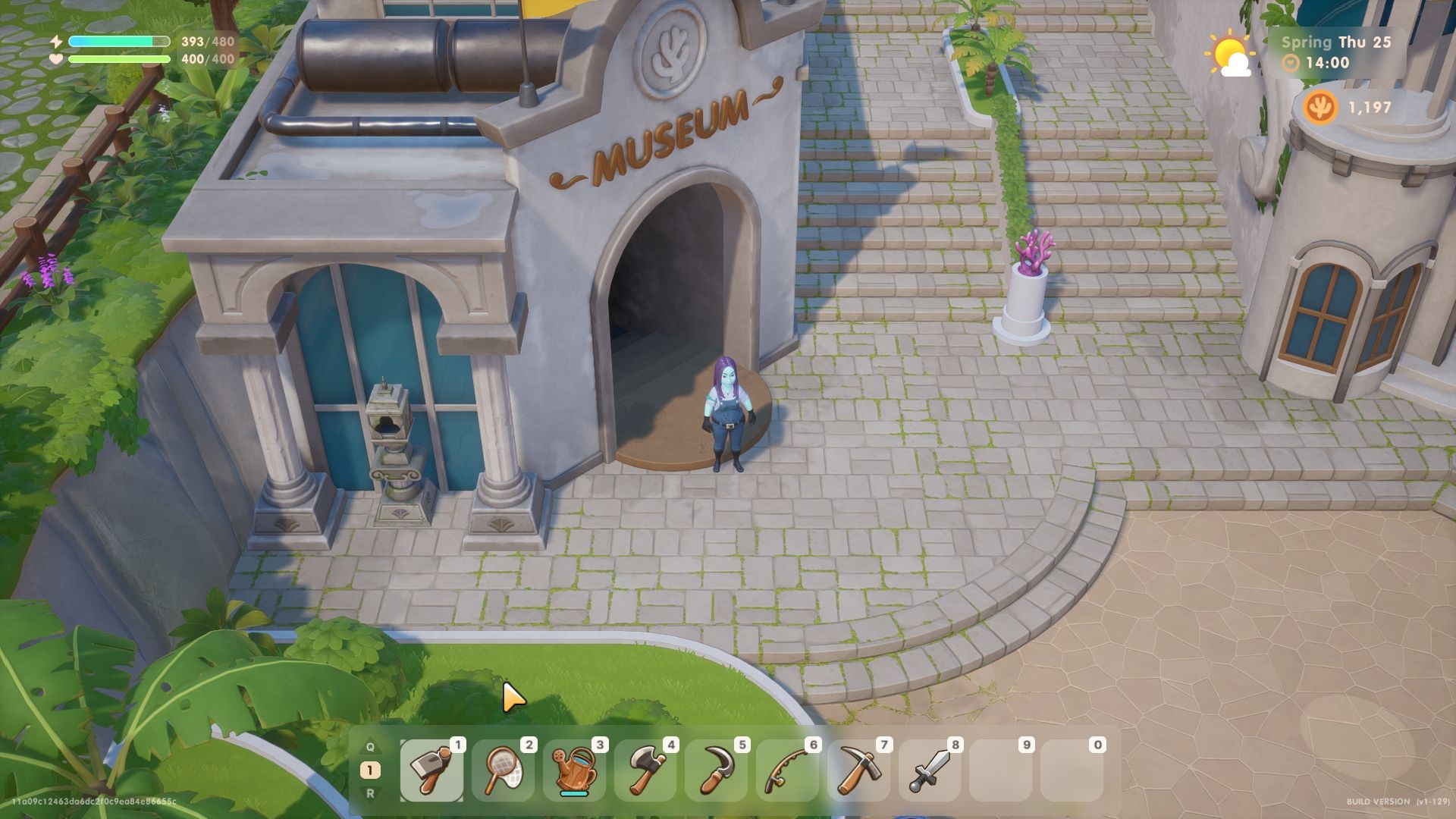 To improve your town's museum rank, you need to help it with exhibits. You can bring artifacts, sea creatures, and insects to help increase the museum's rank.
You can find artifacts by mining and cleaning up trash on the beach or in the ocean. You'll sometimes find chests while doing those activities.
Take the chests to the blacksmith and open them for a chance to find artifacts and other useful items like ore. You can use your skill points in the mastery tab to increase the chance of finding artifacts while diving.
How To Improve Ocean Rank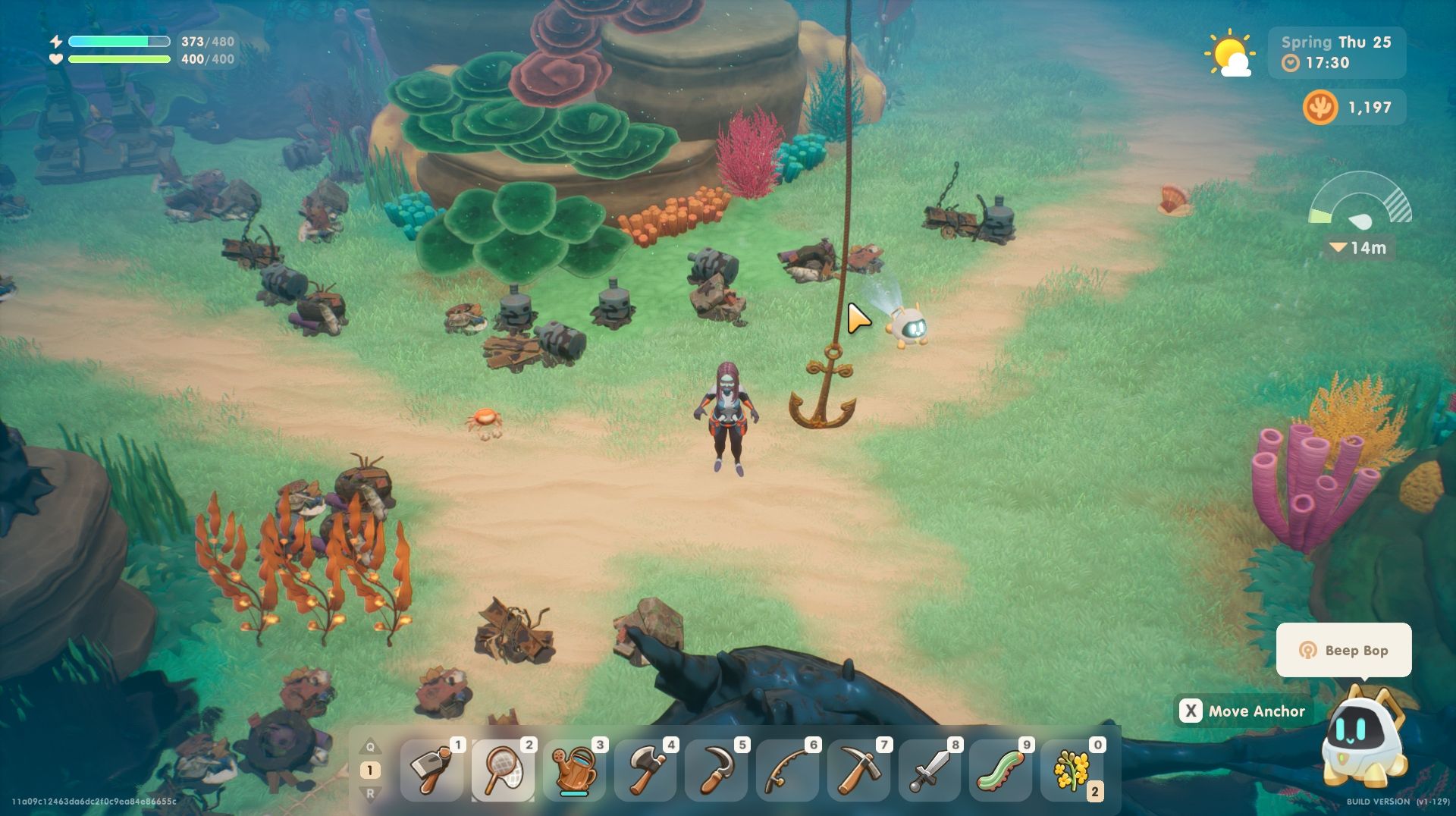 Your town's ocean rank is dependent upon your involvement with the ocean itself. Once you're able to dive, you can help clean it up.
While cleaning up trash in the ocean certainly helps it look nicer, it won't directly help your ocean ranking. You'll need to activate the solar orbs to heal coral sites to improve your ocean rank.
Since the solar orbs are buried under the heaps of trash, you'll still have to remove the trash to heal the coral sites. Keep the trash you remove since it can be used multiple ways on your farm and in crafting.
How To Improve Heritage Rank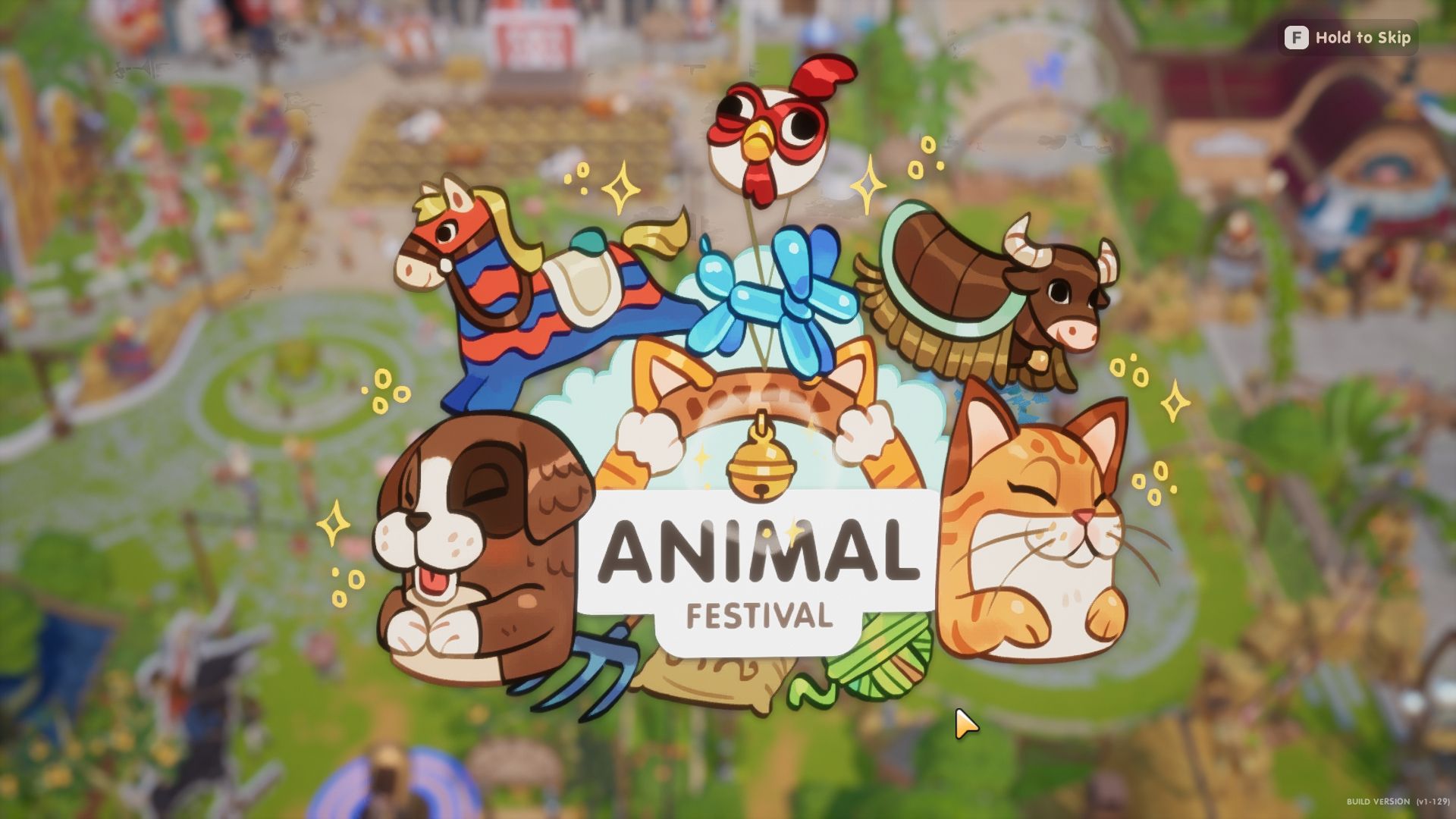 The heritage rank for your town is based on your involvement with festivals and the community. Most farming games have different festivals to attend, but you actually get some sort of recognition for your involvement through merit points.
If you don't usually attend festivals, the festivals in Coral Island are a little different. There is a progression to the festivals that makes them feel more like an organized community event.
Events feel more immersive than those in similar games which simply have you spectate, or give you total freedom and little direction. There is a pleasant balance to the events in this game, and your attendance makes a difference to your town rank score.
Helping your fellow neighbors on Coral Island will earn you merit points, which are a special currency reward for improving your heritage rank. Doing errands for neighbors improves your rank, but you might as well enjoy extra rewards while you're working on that rank.
Merit points can be used in the town hall to purchase certain types of items. You'll find some one-of-a-kind scarecrows, elixirs, and a stamina fruit that increases vigor.
Rewards For Improving Town Rank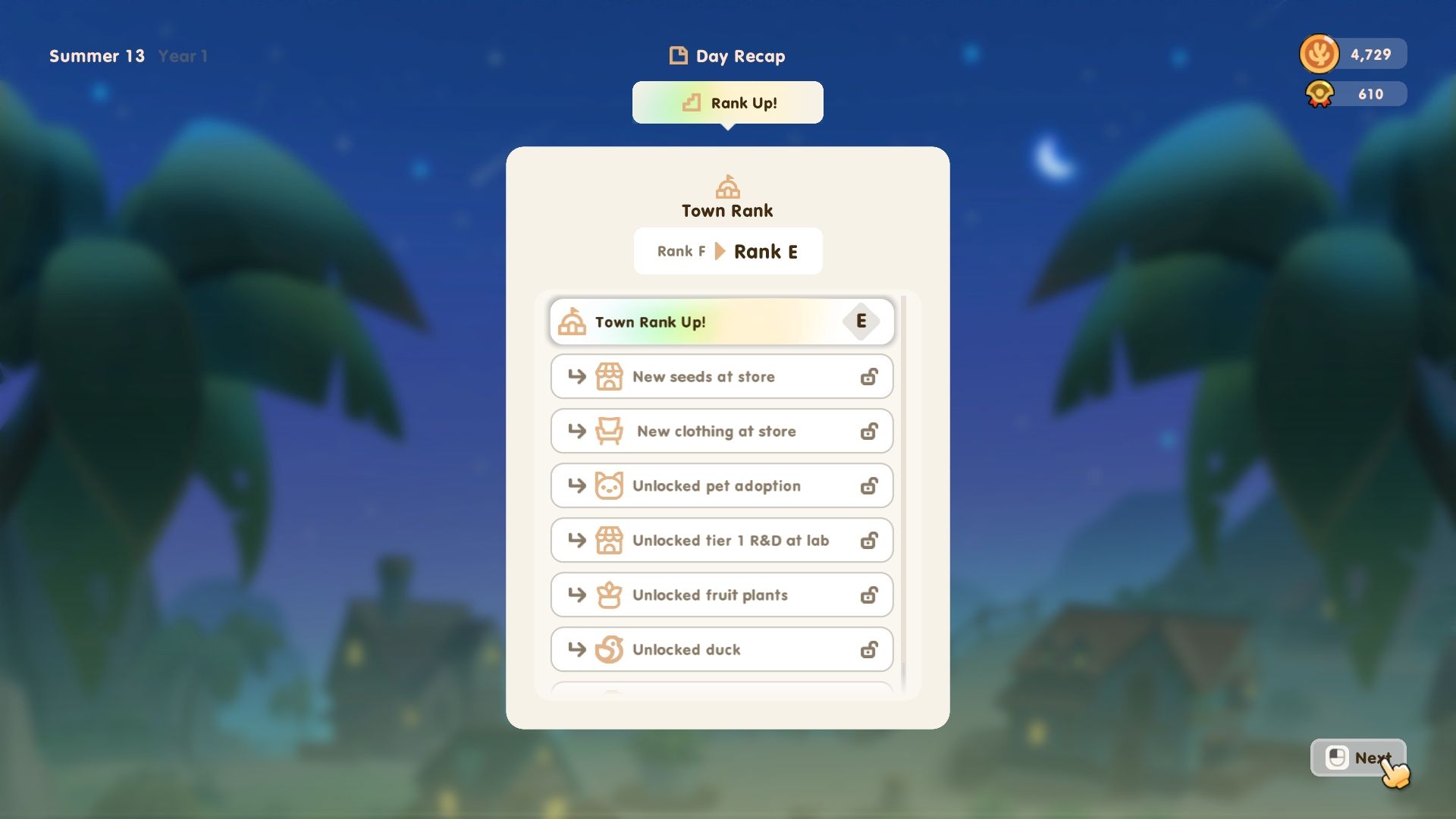 As you increase your town rank, you'll receive rewards. In fact, there are quite a few basic game progression mechanics that are locked behind town ranks.
If you miss some of the Spring festivals, you may not be able to participate in most of the Animal Festival minigames in Summer if you haven't improved your town rank enough to unlock pets beforehand.
You'll receive new seed options to purchase, the ability to get fruit plants, and adopt a pet. Progress also unlocks certain animals such as ducks or sheep.
Town Rank is at the heart of your Coral Island progress, maybe to a greater degree than the game indicated. Whether you want new clothing options, or animals make sure you level up that town rank first.
NEXT: Coral Island: Beginner Tips