Swinging through theaters for nearly 20 years, Spider-Man has had his ups and downs on the silver screen. Now with three different iterations of the web-slinger swinging into action, it's time to rank all 8 Spider-Man movies from the cringeworthy to the sensational. Which films soared to new heights, and which ones failed to snag audiences on their web?
Related: Every Spider-Man Game, Ranked
From Tobey Maguire's original trilogy to Andrew Garfield's darker take on Spidey to Tom Holland's energetic Marvel Cinematic Universe adventures, we look back on the highlights, low-lights and other cool things across each live-action film. Strap in, ladies and gentlemen, because slinging from worst to first, this is our definitive-ranked list of big-screen Spider-Man over the decades!
8
Spider-Man: Far From Home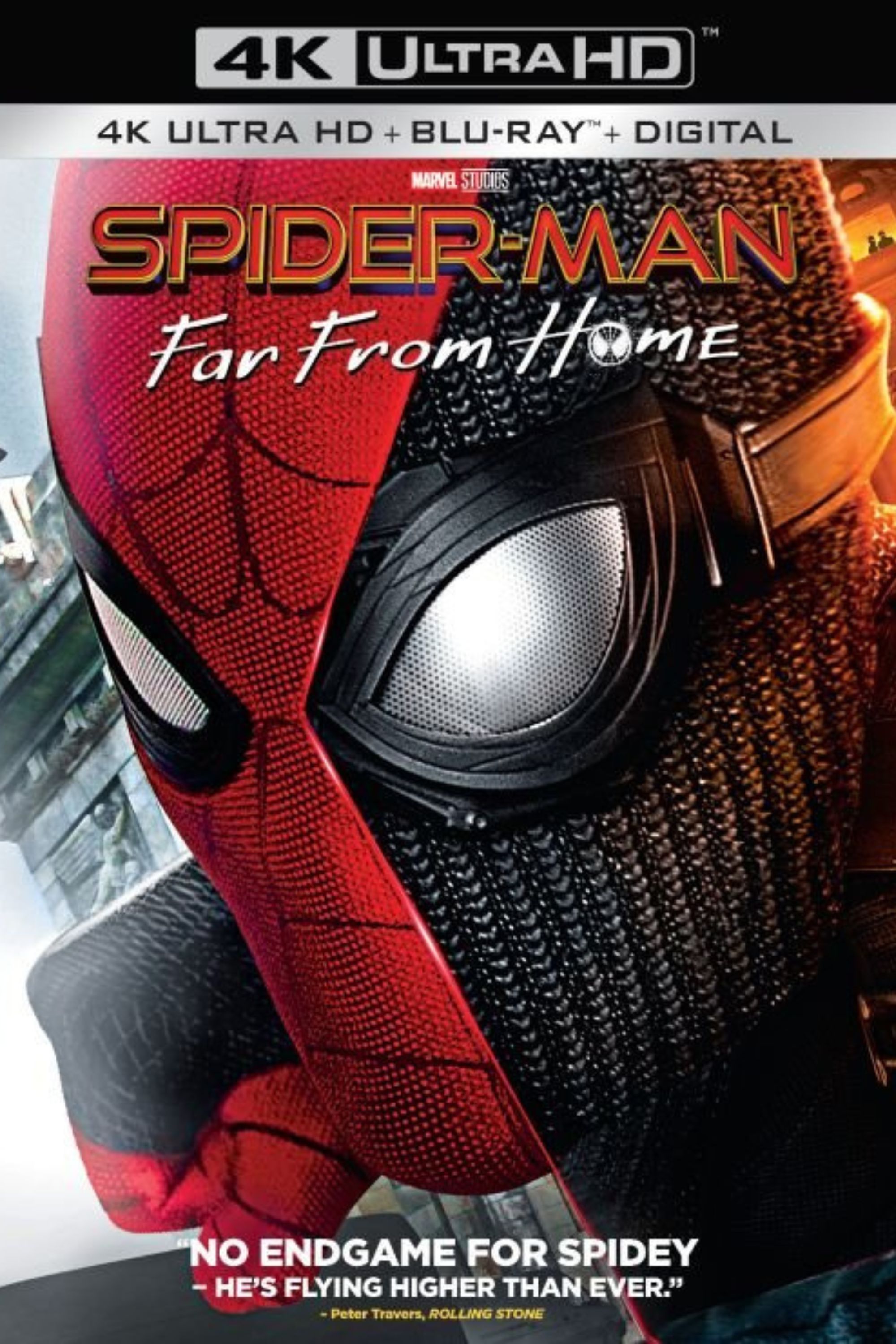 Spider-Man: Far from Home
Far from decent.
Fresh off assisting the Avengers, Peter Parker goes on a school trip to Europe with his friends and is recruited by Nick Fury to team up with the powerful but enigmatic Mysterio to battle destructive creatures known as Elementals that threaten the continent.
While previous live-action Spider-Man films have captured the spirit of the web-slinging hero, Spider-Man: Far From Home unfortunately falls short. This sequel to Spider-Man: Homecoming lacks the heart and charm of its predecessor, instead opting for CGI spectacle over compelling storytelling.
Our friendly neighborhood Spider-Man feels lost amidst the European backdrop, as the film leans too heavily on over-the-top action sequences across Venice, Prague, and London. The stakes feel oddly low for an installment that features new villain Mysterio, who makes little lasting impact. And don't even get us started on the fake-out "multiverse" marketing tease.
There are some fun moments, like when only MJ discovers Peter's secret identity in amusing fashion, or during that absolute standout of an action sequence on London Bridge. The real highlight is the ending, where Peter's spider sense finally kicks into high gear during an intense drone battle with Gyllenhaal's Mysterio. But these bursts of fun get drowned out in a sea of been-there-done-that superhero shenanigans, and you can't really help but feel like the film misses opportunities to build on Peter's relationships in the wake of Tony Stark's death. Overall, the movie has a lot of nice moments, but as far as Spidey movies go, this one sucked big time.
7
Spider-Man 3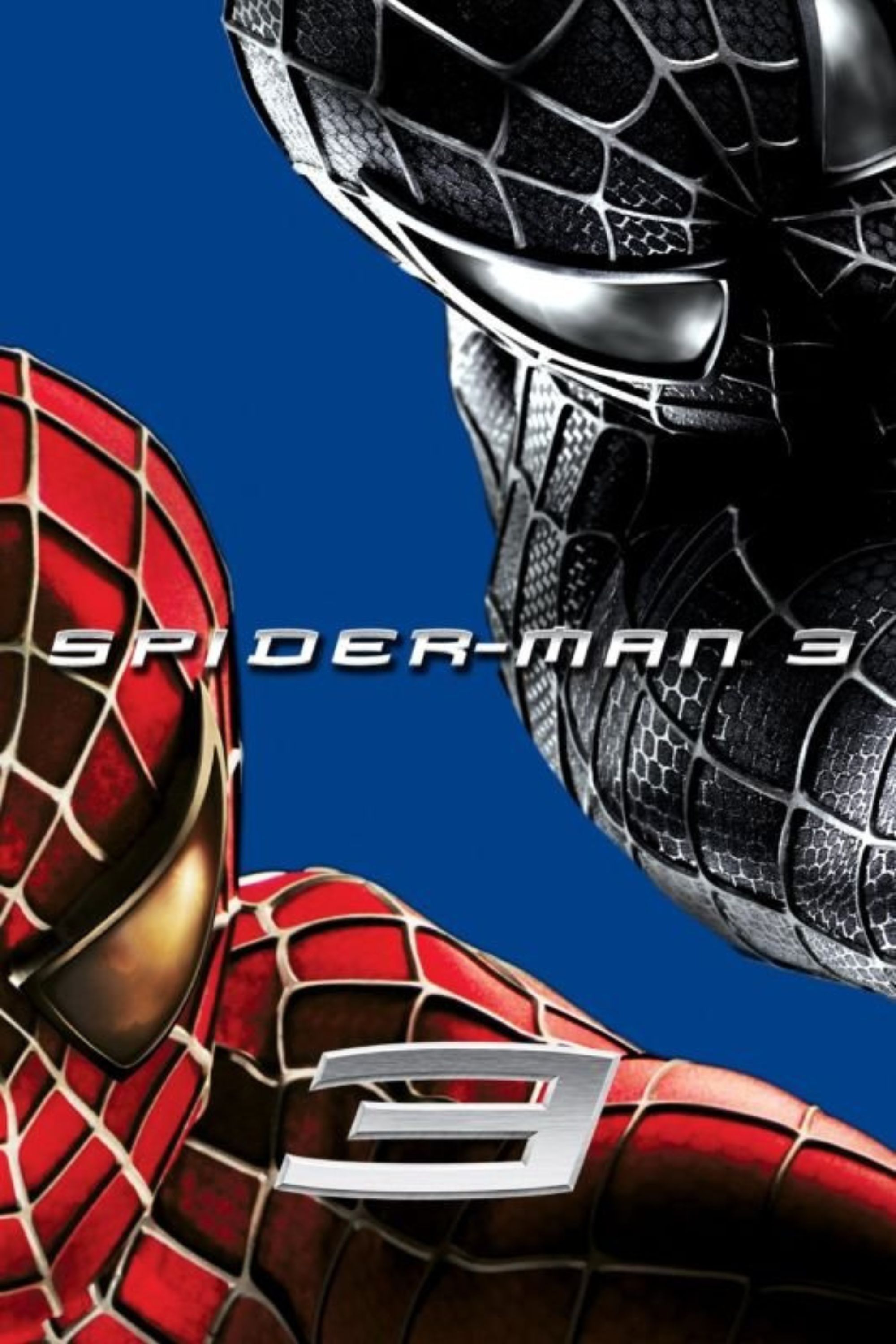 Spider-Man 3
Rise of Bully Maguire.
Corrupted by a mysterious alien symbiote amplifying his dark side, Peter Parker grapples with the pressures of being Spider-Man, strains his relationship with Mary Jane, and must overcome former friend Harry Osborn, the new Green Goblin, and the lethal criminal Sandman.
Sam Raimi's Spider-Man trilogy hit an unfortunate stumbling block with its third installment. Spider-Man 3 juggles far too many plot threads and villains, getting tangled up in its own ambitions. Spidey feels lost among the completely half-assed, messily written stories involving Sandman, a completely wasted Venom, and the cringeworthy "dark" version of Peter Parker. And Topher Grace as Eddie Brock? Total miscast.
There are some fun moments though, like when Peter embraces his dark side while busting out laughably bad jazz club dance moves and a disastrous emo hairstyle. This "Bully Maguire" meme has enjoyed an odd internet revival thanks to all the unintentional comedy. The action sequences, however, bring some of Raimi's signature flair at times, like the crane scene or the intense Sandman subway fight. Bruce Campbell's cameo is always a delight as well.
But even these highlights get overshadowed by how far the franchise strays from what made it great. None of the villains get proper motivations or satisfying resolutions. MJ is reduced to a damsel in distress far too often. And Peter's emotional arc throughout feels mishandled. Spider-Man 3 aims to stick the landing of the trilogy with higher stakes, but ultimately crumbles under its own ambitions. While not quite as hollow as Far From Home, Spider-Man 3 disappointingly wraps up this trilogy on a low note.
6
The Amazing Spider-Man 2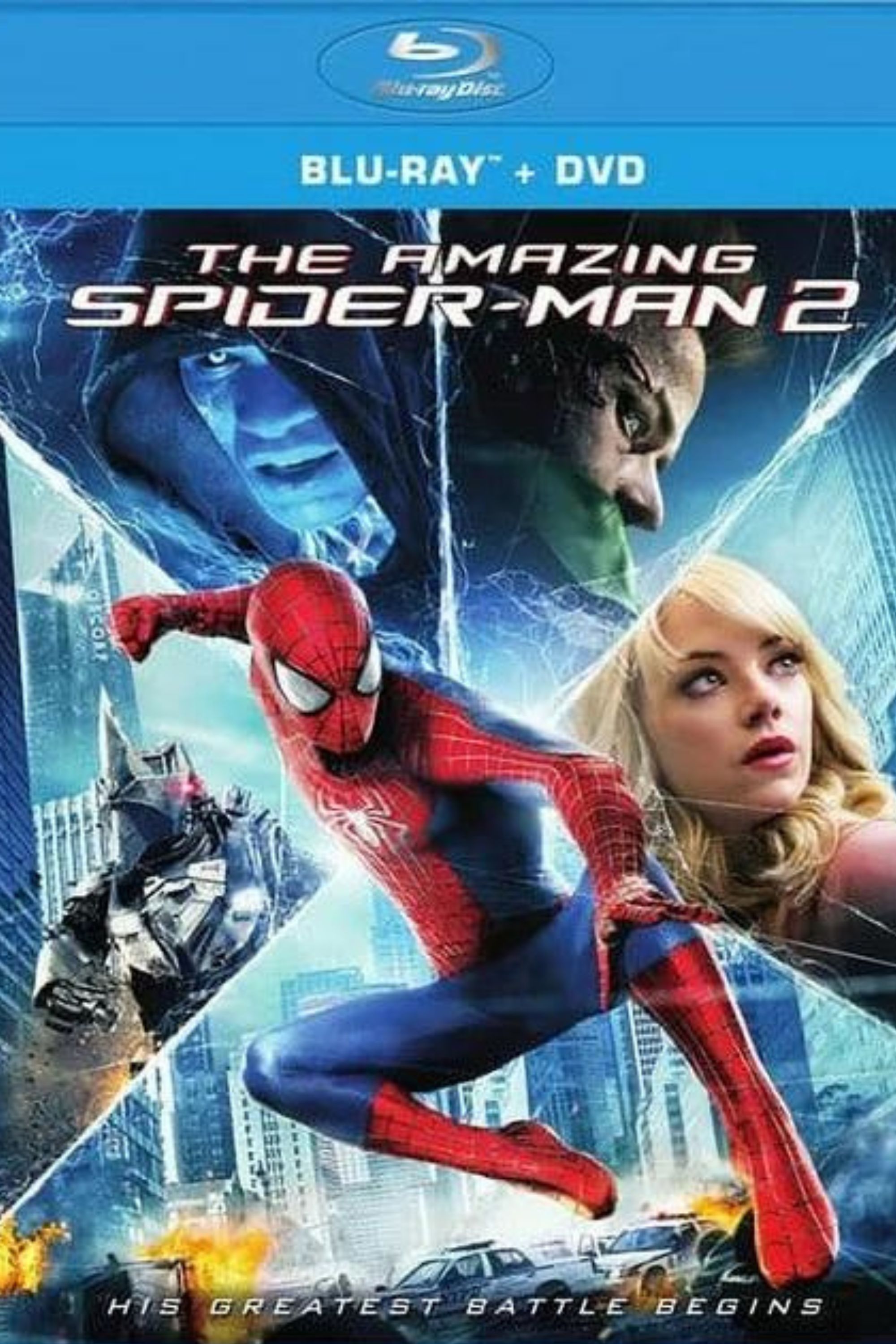 The Amazing Spider-Man 2
Two hours of squandered potential.
Still seeking answers about his parents, Peter Parker protects the city as Spider-Man but faces his greatest test when best friend Harry Osborn, inheritor of Oscorp Industries, becomes the unhinged Green Goblin after injecting an experimental serum to cure his fatal illness.
After the grittier, more grounded approach of the franchise relaunch in The Amazing Spider-Man, the sequel aims to up the ante with bigger stakes, more villains, and bombastic CGI action. Andrew Garfield shines as Peter Parker, capturing his wit, charm, and intelligence. Truly a refreshing breath of air.
His chemistry with Emma Stone's Gwen Stacy remains the highlight, making you wish the film would focus more on their relatable relationship. We'd even go as far as to say that it's the best on-screen Spidey romance we've gotten to see so far, but honestly? The script does them no favors.
Other than that, Jamie Foxx feels woefully miscast as the over-the-top and thinly written Electro, with cartoon-ish makeup and powers. His backstory gets rushed through, stripping away any empathy we as an audience have for the character. Dane DeHaan as Harry Osborn/Green Goblin fares even worse, with questionable line delivery and zero chemistry with Garfield. Both these villains suffer from lackluster motivations and unfinished arcs. All in all, this overstuffed sequel tries to launch an entire Spider-verse but forgets what's compelling about Spidey movies in the first place.
5
Spider-Man: Homecoming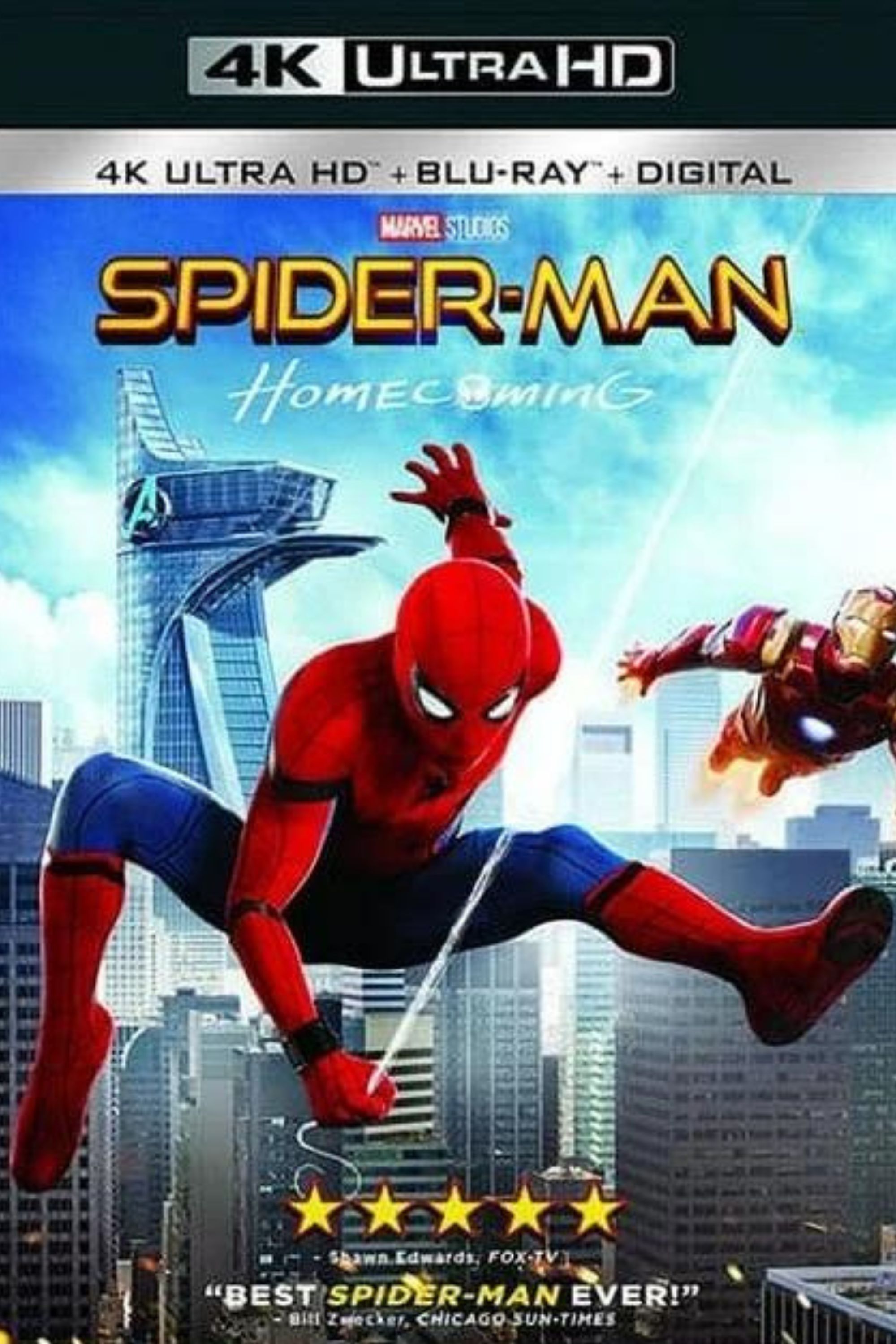 Spider-Man: Homecoming
Introducing MCU's new-age Spidey.
Ecstatic to join the Avengers after debuting in Captain America: Civil War, young Peter Parker tries to balance high school crushes and academic decathlons with being the friendly neighborhood Spider-Man, thwarting thieves and contending with the rogue salvage crew led by the menacing Vulture.
Spider-Man: Homecoming brings Spider-Man solidly into the Marvel Cinematic Universe in an entertaining coming-of-age superhero story. Tom Holland kills it as a youthful and exuberant Peter Parker, capturing the character's humor, awkwardness, and good-natured spirit. While still getting used to his powers, Peter struggles to balance high school life with his secret heroic identity.
The film wisely avoids retelling Spider-Man's origin story for the third time, instead dropping us straight into Peter's world after his scene-stealing debut appearance in Captain America: Civil War. Robert Downey Jr.'s Tony Stark plays a great mentor role as Peter looks to prove himself to the Avengers. And Michael Keaton makes for a compelling and down-to-earth villain as the resourceful Vulture, with understandable motivations powering his salvaging operation.
When not pining after popular girl Liz or geeking out with best friend Ned, Peter splits his time between decathlon practice and neighborhood crime-fighting, juggling adolescent woes with Spider-Man's growing pains. The lighter touch allows moments like Peter accidentally activating all his high-tech suit's functions at once to sing. But the film also delivers on the gravity when needed, as during Peter's emotional plea underneath the rubble or his final confrontation with the Vulture.
Would we say it's the best origin story we have seen so far? Well, no. But Tom Holland's reprisal of our favorite webslinger turned out to be exactly what the Spider-Man franchise and the MCU needed.
4
The Amazing Spider-Man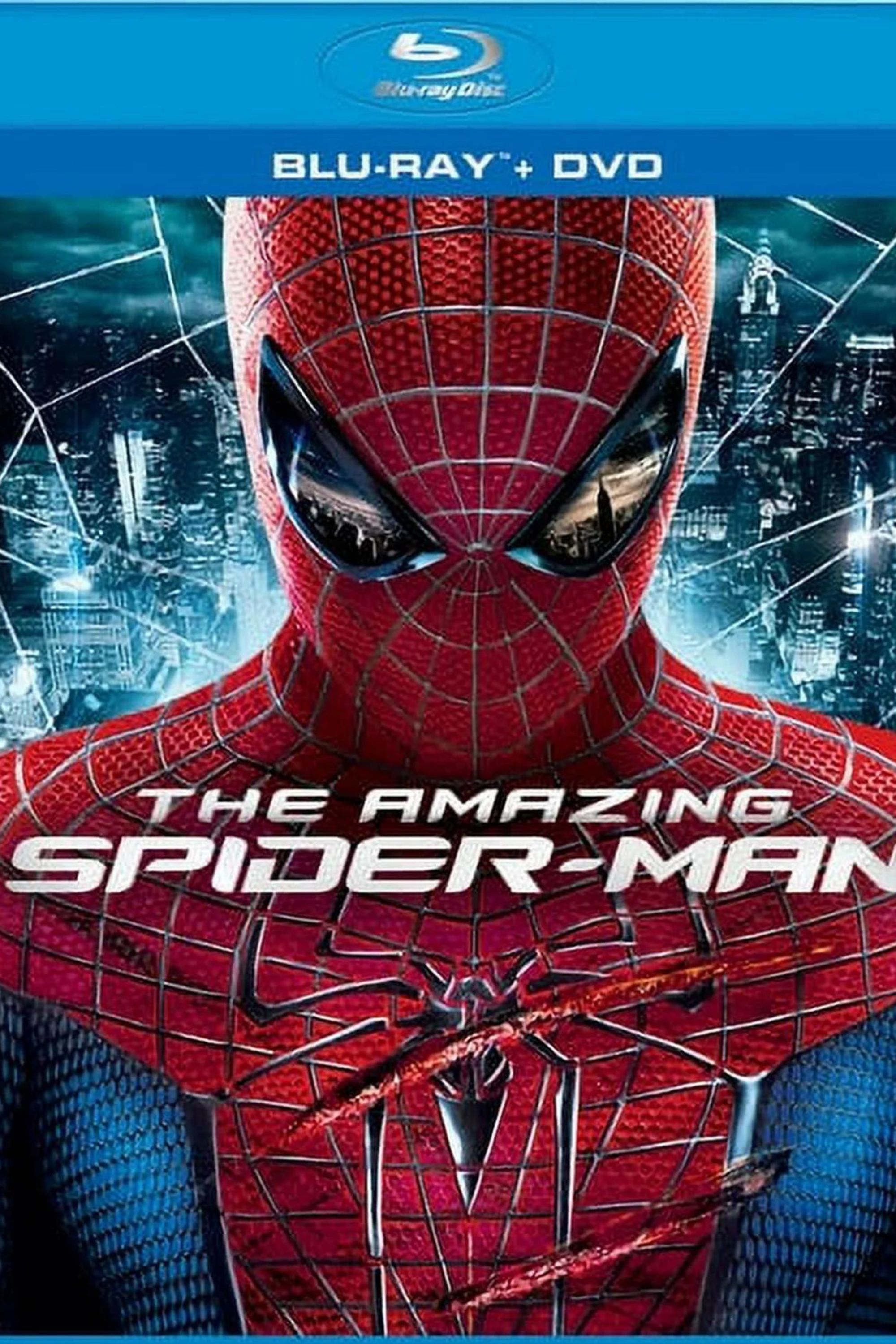 The Amazing Spider-Man
A visual feast.
Yearning to unravel the mystery of his parents' disappearance, high school outcast Peter Parker is bitten by a genetically enhanced spider and becomes the Amazing Spider-Man, using his newfound skills to fight the monstrous Lizard who endangers New York City.
After the mixed bag that was Spider-Man 3, The Amazing Spider-Man promised a back-to-basics approach for Peter Parker's superpowered alter ego. Thankfully, Andrew Garfield steps up to deliver a stellar performance as both the shy, introspective Peter and the wisecracking Spidey we all know and love.
Director Marc Webb leans into a darker, moodier tone that grounds this Spidey story in a way we haven't quite seen before on screen. The film takes time to develop Peter's complex backstory involving his missing parents and his dad's scientific research into cross-species genetics.
Where The Amazing Spider-Man falters is in crafting a memorable villain. Rhys Ifans is completely wasted as Dr. Curt Connors, who becomes the lumbering menace Lizard. This antagonist and his motivations get barely any setup before a rather disappointing final clash. Don't get us wrong, it was still a visual spectacle, it just felt…rushed. However, this Spider-Man still soars whenever Garfield dons the suit. His quippy, confident banter and kinetic aerial combat sequences prove Andrew Garfield was born to play this role. Too bad we never got the amazing sequel this confident first outing deserved.
Related: Best Spider-Man Action Figures
3
Spider-Man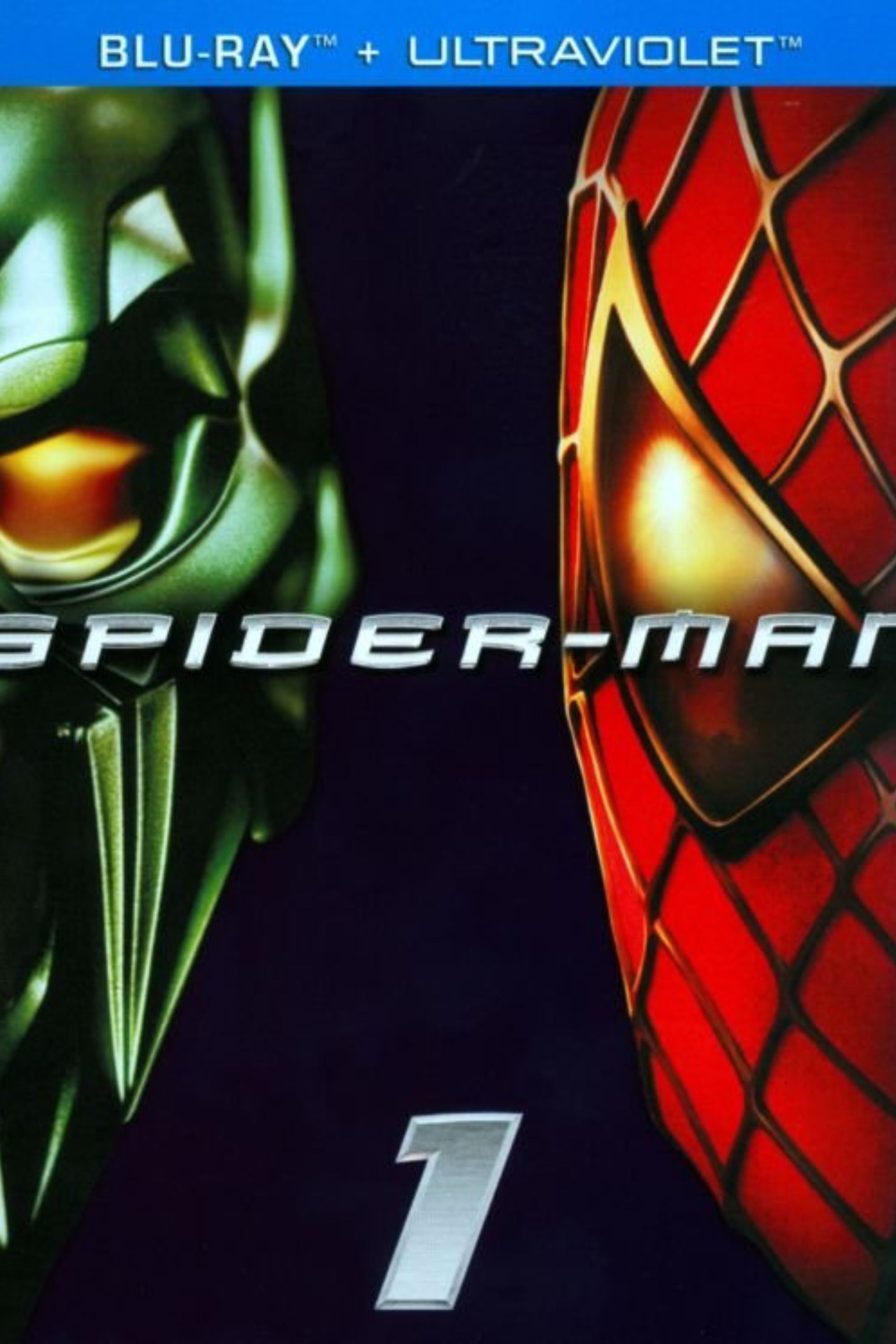 Spider-Man (2002)
With great power comes great responsibility.
After being bitten by a radioactive spider, shy high school nerd Peter Parker gains remarkable abilities and adopts the mantle of Spider-Man. Struggling to balance his personal life with his doting Aunt May and new girlfriend Mary Jane, Peter soon faces his greatest test when the maniacal Green Goblin begins terrorizing New York City.
In 2002, Sam Raimi brought everyone's favorite wall-crawler to the big screen for the first time in Spider-Man. And even all these years later, it remains one of the strongest and most iconic superhero origin films. There are very few movies that even try to get close. Tobey Maguire is perfectly cast as the shy, awkward Peter Parker who gains extraordinary spider-like abilities after being bitten by a genetically engineered arachnid.
Raimi perfectly balances a colorful comic book adventure with emotional weight. Peter's ill-fated romance with his next door neighbor Mary Jane Watson is given time to breathe and becomes the heart of the film. Kirsten Dunst and Maguire have genuine chemistry that makes you root for them through all the Spidey spectacle. We also get a compelling arc for Norman Osborn as he descends into madness and becomes the dangerous Green Goblin. Willem Dafoe hams it up in just the right way.
While the action occasionally shows its age with some shaky CGI, Spider-Man delivers the thrills, whether it's the wrestling ring match with Bonesaw or the intense final battle against the Goblin atop the Queensboro Bridge. The film embraces everything fans love about the comics while crafting a compelling new interpretation of the mythos. It showed the world why Spider-Man deserves to stand shoulder to shoulder with the biggest superheroes around, launching one of the most successful comic book film franchises ever. Seriously, Tobey Maguire, thank you for being so spectacular.
2
Spider-Man 2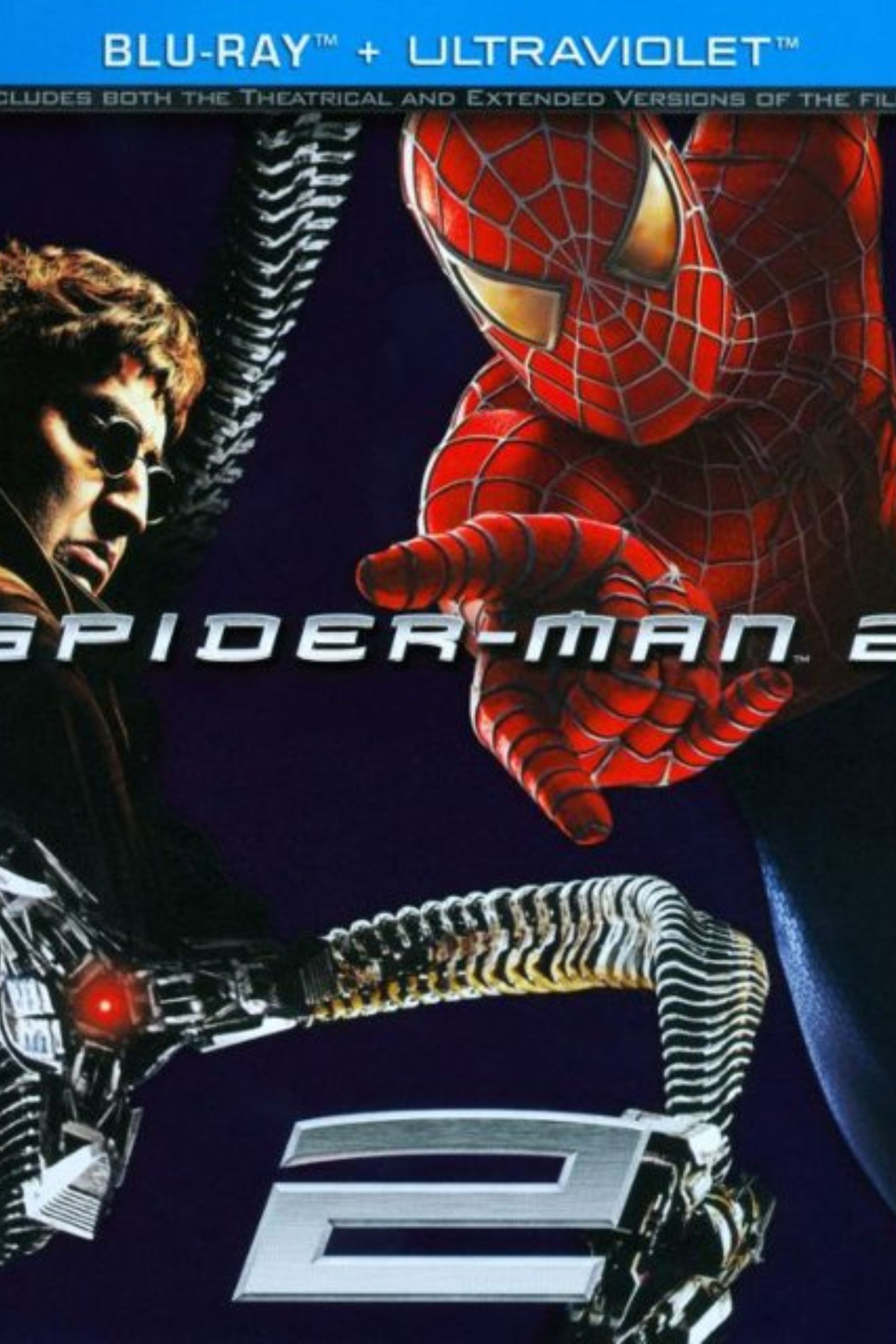 Spider-Man 2
The greatest superhero sequel of all time.
Struggling to balance his personal life and superhero duties, Peter Parker loses his powers when he needs them most, just as the brilliant Dr. Otto Octavius activates his tentacled invention and becomes the villainous Doc Ock, forcing Spider-Man into an epic clash to rescue the city.
Spider-Man 2 isn't just one of the best superhero sequels ever made, it's one of the greatest sequels in cinema history, period. Sam Raimi's 2004 follow-up improves upon the original in every way, raising the bar for what a comic book movie can achieve.
The film taps into the classic Spider-Man ethos, "with great power comes great responsibility" as Peter Parker struggles to balance his superhero antics with his personal life. Those responsibilities weigh heavily on Peter, magnifying his sacrifices. Maguire captures the character's plight with nuance and sincerity.
But the real scene-stealer is Alfred Molina as the tragic villain Doc Ock. We understand his motivations while also seeing the threat he poses to New York. Also, the iconic train sequence stands out as one of the most gripping and emotionally powerful superhero moments ever filmed. It all culminates in an epic final showdown above New York harbor that shows Spider-Man at his most desperate and defiant. And guess what, 13 years later, Spider-Man 2 remains the gold standard for comic book blockbusters.
1
Spider-Man: No Way Home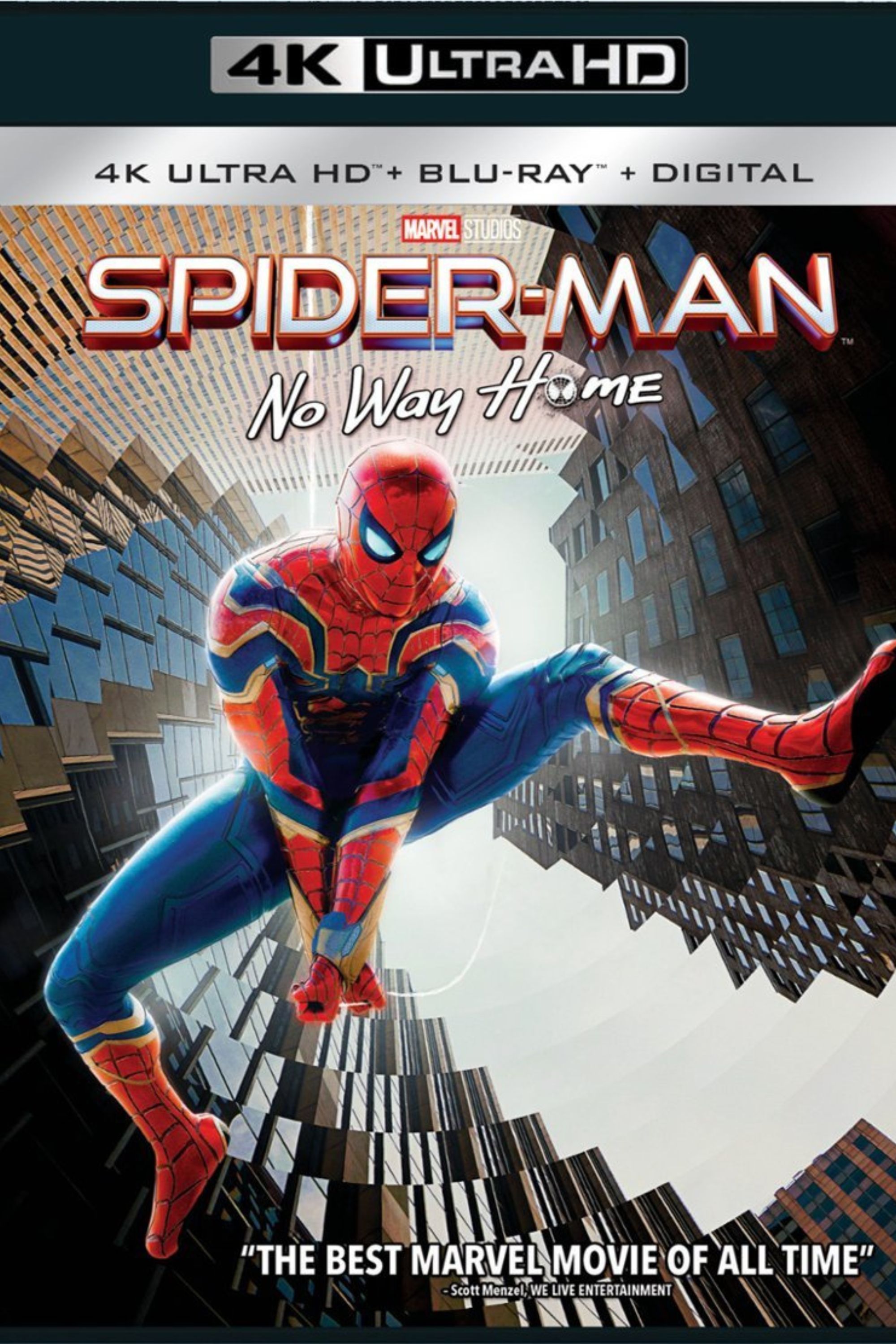 Spider-Man: No Way Home
The ultimate Spider-Man movie.
When a spell to erase his identity goes awry, Peter Parker confronts supervillains and allies from parallel universes, forcing him into a high-stakes battle to return everyone home before reality collapses.
Spider-Man: No Way Home is lightning in a bottle, the superhero movie fans have been dreaming of for decades but never thought possible. For the first time ever, three generations of big screen Spider-Men share the frame, with Tom Holland, Tobey Maguire, and Andrew Garfield all reprising their roles as the web-slinging hero in an absolute love letter to Spidey fandom.
Seeing Maguire and Garfield in the iconic red and blue again is goosebumps-inducing, like old friends returning home. Maguire brings back that wide-eyed innocence and earnestness of his original films, while Garfield comes in with his trademark snarky wit and athleticism, with a heartfelt touch of maturity. The banter and brotherhood between the three Peters is both heartwarming and hysterical. And the movie knows exactly when to pull at your heartstrings, like when Garfield's Peter saves MJ, getting the closure that he never did with Gwen Stacy.
All three actors seem to cherish the opportunity to play these characters again, lending the film an infectious joy. Of course, Tom Holland continues to impress as the anchor of this Spider-verse, juggling hilarious teen awkwardness and powerful pathos as his Peter faces gut-wrenching loss. But the entire cast shines, with Zendaya's MJ getting to be both the emotional core and a fun action heroine.
And it wouldn't be a Spider-Man movie without amazing set pieces that make you feel like you're swinging through the concrete canyons of NYC. The visual effects team outdoes itself, with an absolute stunner of a sequence where all three Spiders glide and flip between buildings in perfect unison. It's a giddy, childlike rush.
No Way Home doesn't just live up to the hype, it exceeds it on every possible level, as an action-packed comic book thriller, a nostalgic celebration of the character, and a deeply satisfying emotional journey for Peter Parker. It also establishes Tom Holland as the definitive live-action Peter Parker. This is the Spider-Man movie to end all Spider-Man movies, an instant all-timer that demands to be seen on the biggest screen possible.
The best live-action Spider-Man movie to exist.
Next: Best Spider-Man Lego Sets