Sonic the Hedgehog has had a busy couple of years. Sonic Frontiers kicked off the next generation of Sonic games, Sonic Superstars launched last month, and the poor hedgehog was even murdered earlier this year. Sega has been working with Roblox quite a bit too, bringing the blue blur and some of his closest friends to the incredibly popular game. If you are a Sonic-loving Roblox player, then you'll be able to flaunt it in an all new way thanks to an offer currently running on Amazon.
Amazon is one of the many places you can buy Robux, Roblox's in-game currency. Various denominations of gift cards are available and you'll get a little something extra for buying them on Amazon at the moment. There are 12 gift cards available, each priced differently depending on the amount of Robux you're after, and regardless of how much you spend, you'll get a Sonic Superstars Backpack Buddy to wear in-game.
There are four Backpack Buddies, each of them representing a different playable character from Sonic Superstars. There is a downside though, especially if you planned on buying a gift card and picking Sonic. The amount you spend on Robux through the link below will determine which of the Backpack Buddies you get. Buying a $10, $15, or $20 gift card will get you Amy, while forking out a little more – $25, $30, or $40 – then you'll get a Knuckles backpack.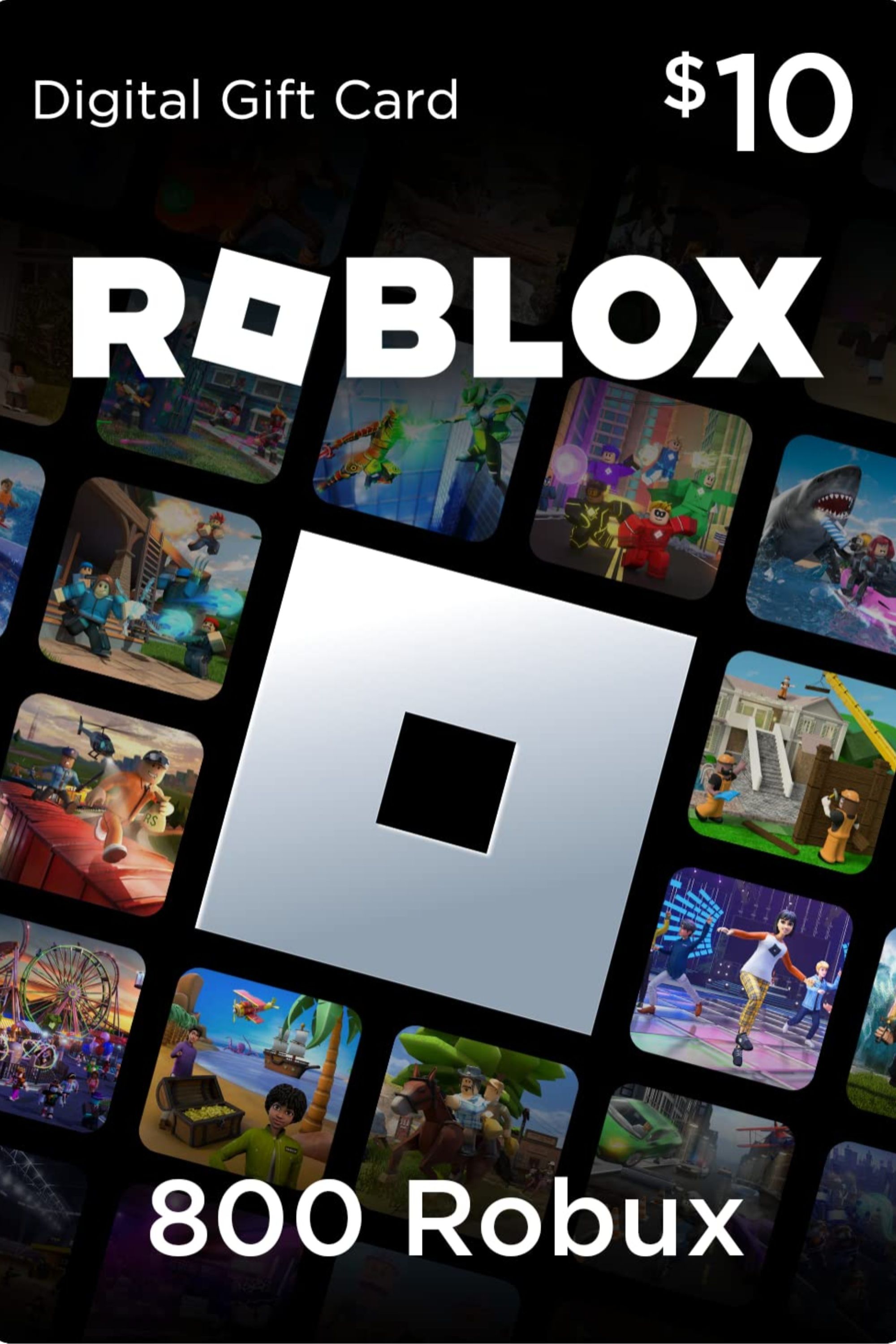 Roblox Gift Card
Roblox digital gift cards can be bought and then exchanged for Robux, Roblox's in-game currency. The lowest value you can buy is $10, which is worth 800 Robux, and there are a number of denominations all the way up to the highest amount, $200.
If you want the Tails Backpack, you'll need to spend anywhere between $50 and $100, and if you want Sonic, as noted, that's really going to cost you. You don't get the Sonic backpack free with your Robux until you've bought the $125 gift card, at the very least. If you see anyone wearing it the next time you jump into Roblox, you know they're likely swimming in in-game currency. Also, shame on whoever thought up this system, Amy is worth way more than $10.
If you do want one of the Backpack Buddies, I'd recommend buying a gift card for the exact amount you need to spend for whichever character you want. I'm unsure if buying two $25 gift cards will get you both a Knuckles and a Tails buddy, for example, but I'd hazard to guess it probably won't. No Shadow love in this promotion because once again, the brooding hedgehog was overlooked for the latest Sonic game. He is getting his own Lego set though, Shadow's Escape, launching on December 1, 2023.
NEXT: You Can Currently Buy An Actual Mario Kart On Amazon For 20 Percent Off