Highlights
"Dungeons & Dragons offers different approaches to dealing with adversaries, with the option to swing swords or utilize more passive strategies."
"Phandelver and Below: The Shattered Obelisk allows for subtle and diplomatic playstyles, offering conversation options to progress through the adventure."
"Wave Echo Cave and other chapters reward clever use of information, manipulation, and conversational skills, allowing players to navigate encounters without fighting."
Dungeons & Dragons gives lots of ways to deal with adversaries during your adventures, even if the easiest solution is to 'swing swords first and ask questions later.' You may want to take a more passive route, navigating your adventures with as few deaths as possible, which can open up whole new pathways of thought.
Related: Dungeons & Dragons: Every Adventure In Phandelver & Below The Shattered Obelisk, Ranked
Phandelver and Below: The Shattered Obelisk as an adventure is meant to be an introduction to all newcomers; that shouldn't stop players that want to try their hand at subtlety and diplomacy, so how lenient is it? Could you get through with just persuasion or sneak past the big boss? Let's find out.
This will cover sections of this adventure in more detail, which could spoil the fun for any player wanting to run this module. Best leave this to your DM if you plan on running it.
10
A Dangerous Journey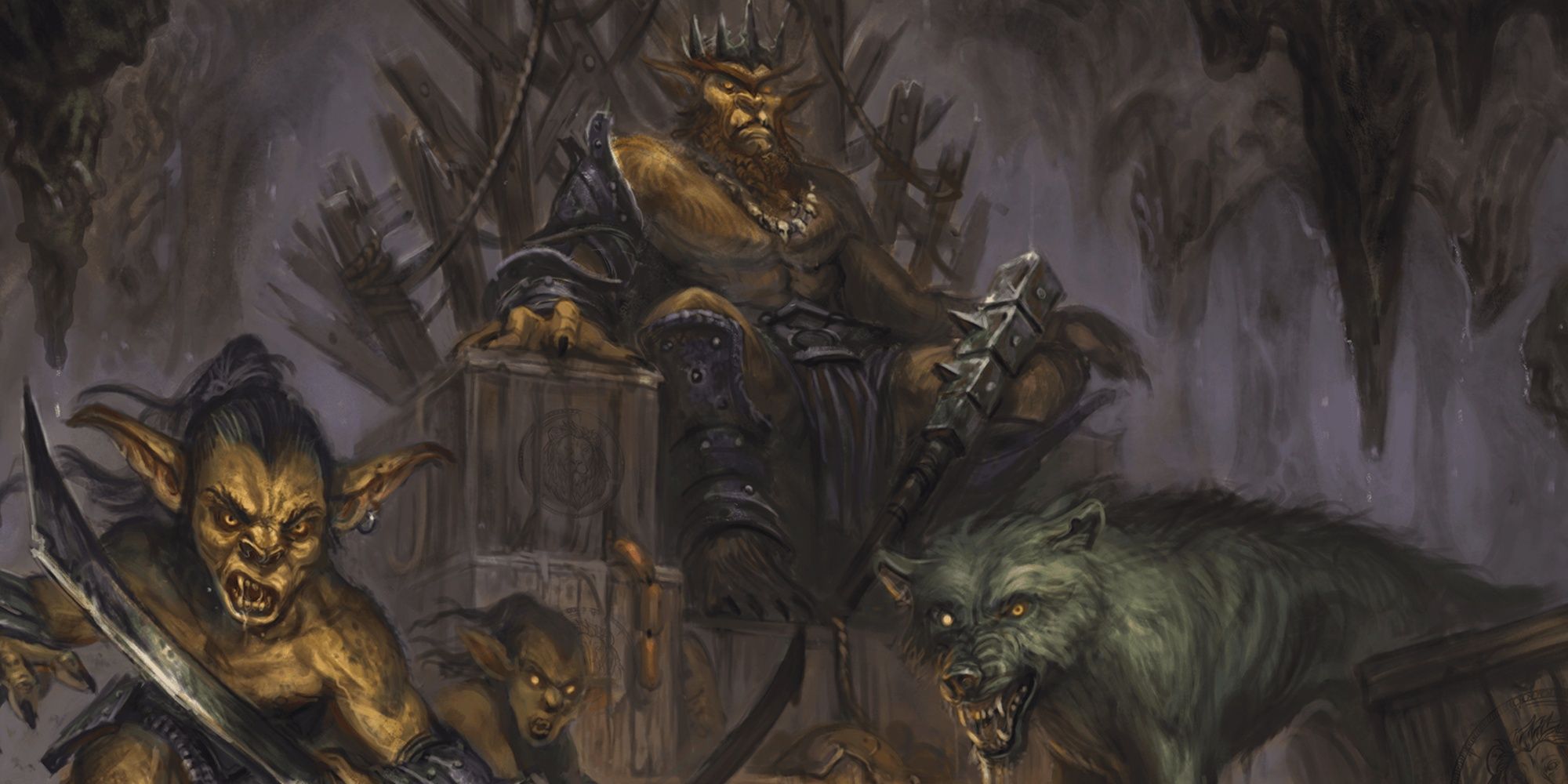 Encompasses the first chapter
Only a bit of charisma and stealth allowed
The module's start is meant to get newcomers to understand how the game works while setting a simple enough stage for them to explore, which leaves little room for conversation. Roleplaying is a tricky thing to nail down when you're still learning how to play, so this adventure gives you a straightforward option of simply destroying the goblins in your way and not worrying about too much otherwise.
There is a bit of dialogue that can be exchanged once you free the goblin's prisoner, which helps to give a starting point for understanding how conversation can alter outcomes. Otherwise, you'll be letting your weapons do most of the talking in this adventure, so best make sure they're prepared.
9
Beyond A Lightless Star: The Briny Maze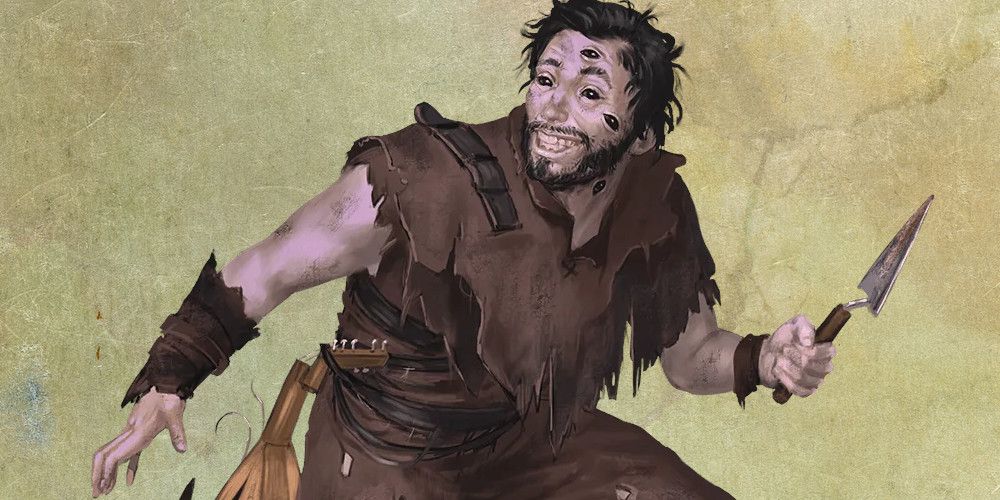 Opening region to chapter eight
Stealth isn't helpful, but conversation can grant a reprise
It makes sense that the final adventure would be full of sweeping combat moments, but there are a few peaceful highlights before you go godslayer mode. The Briny Maze is the preliminary area of the chapter that has a few encounters with characters willing to talk it out. You can find a spectator attempting to decipher a text, some cautious githyanki, and an arcanaloth looking to explore further.
Uncovering the secret room rewards you with a conversation with an amethyst dragon and their human companion. Both are hoping to oppose the evil godlet and can offer refuge in their cave. It does come with the caveat that they will eventually wish to fight off entities of the Far Realms, so you can only delay the inevitable with dialogue this time.
8
Wave Echo Cave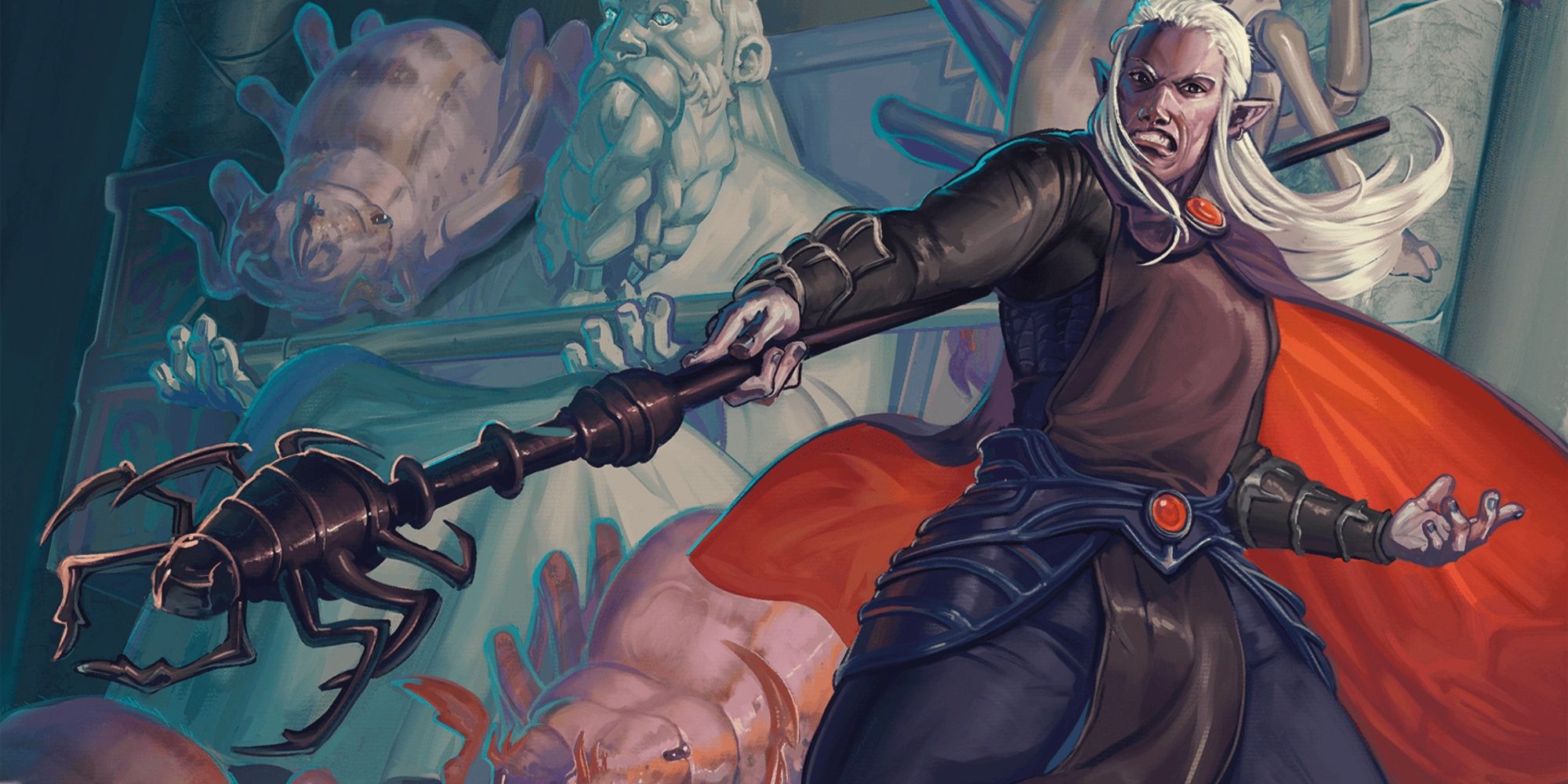 Dungeon encompasses all of chapter four
Your first true adventure rewarding clever use of information and manipulation.
Similar to the above, Wave Echo Cave was the initial module's ending point, so it focuses primarily on tying up loose ends by clearing out the dungeon swashbuckling style. It is somewhat dark inside, so clever party members can find ways to sneak around certain rooms to avoid combat scenarios, but eventually, you will find rooms that need to be cleared out to avoid mishaps.
One room that bucks this trend is the Forge of Spells, where a spectator guards its secrets for eternity. Striking up a conversation can find out that it can be dismissed through clever wordplay. Spectators can be deadly at level 5, so finding a way to avoid combat can reward party members who have been paying attention or have high mental fortitude stats.
7
The Shattered Obelisk: Talhundereth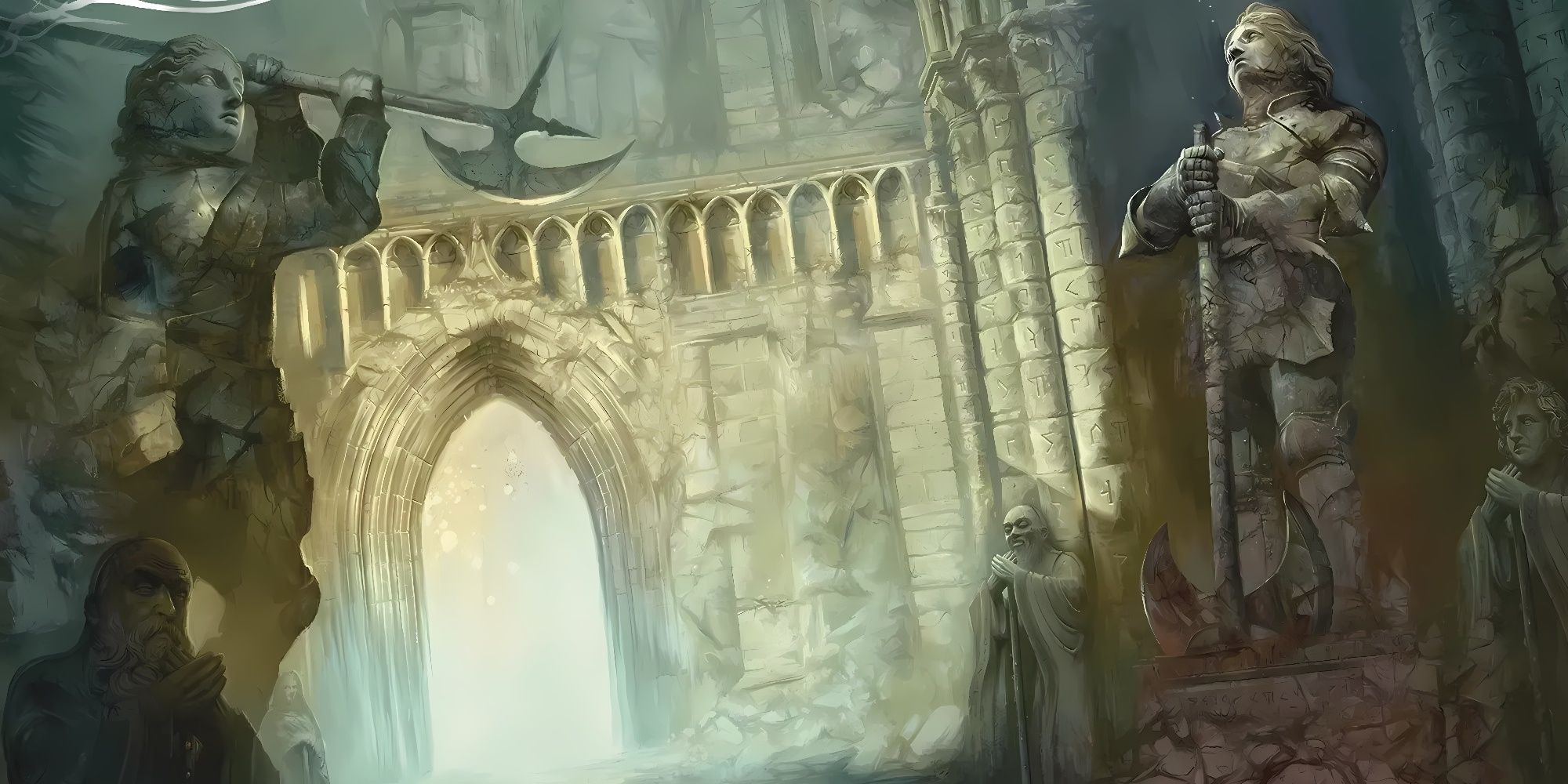 Major region in chapter six
Involves many puzzles and rewards conversational skills
Talhundereth is a beautifully ruined temple deep underground and the primary region of the chapter in your search for the shattered obelisk. It dives deeper into the themes introduced in the last chapter, specifically the strange madness slowly encroaching on the lands underneath Phandalin. Unfortunately, this means that many of the creatures you'll encounter are less than willing to converse, and those who do are hard to trust.
Related: Riddles In Dungeons & Dragons A DM Can Use To Challenge An Experienced Party
This heightens the tension when you meet with drow in a library, wary that they too have descended into madness. With a bit of patience, you can have a productive conversation about the temple and what they know and hopefully use that information to solve the upcoming puzzles and continue with more deadly encounters.
6
Rifts Beyond Reality: Illithinoch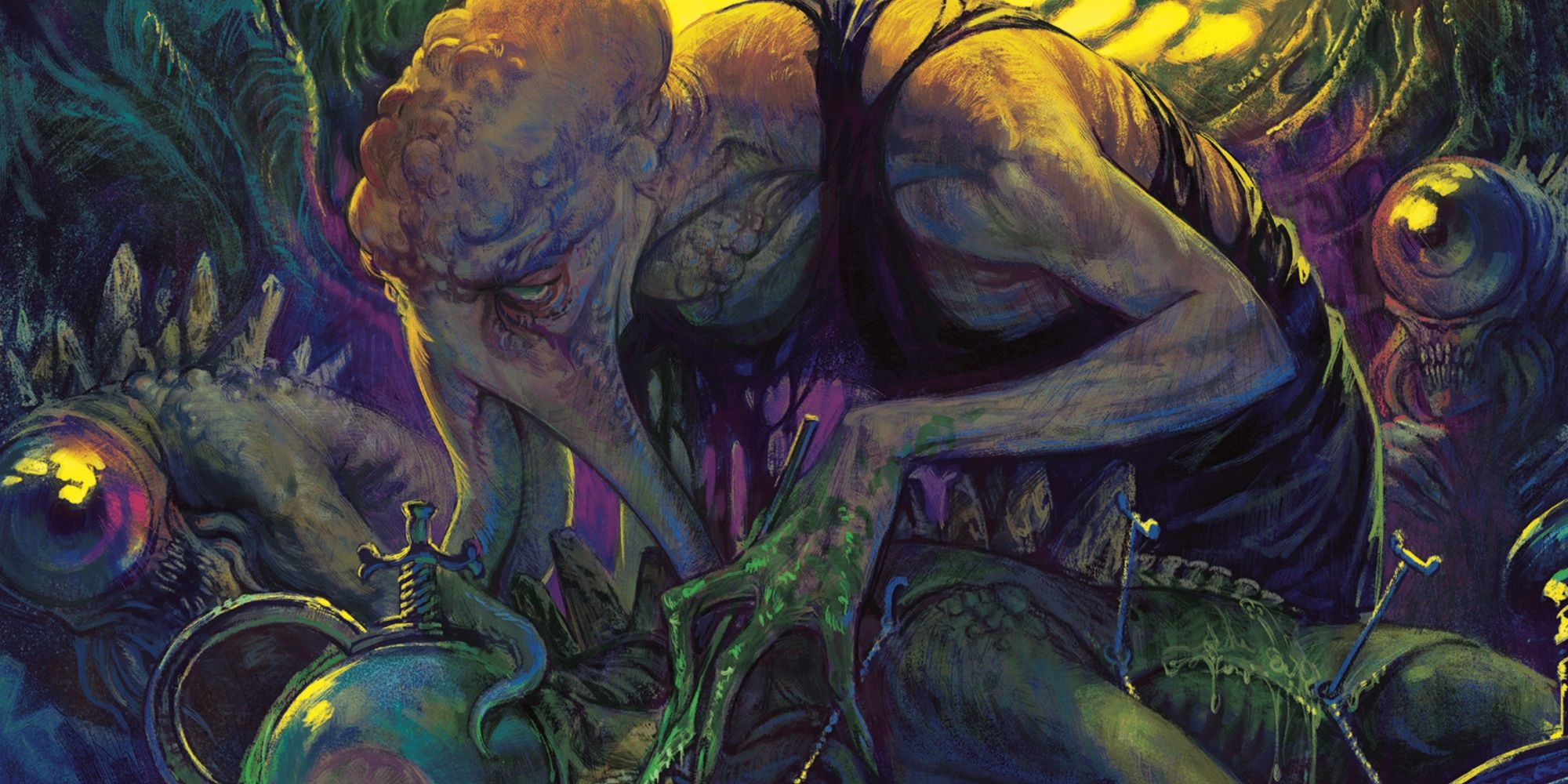 Primary region within chapter seven
Charisma and cleverness carry many conversations
You could be excused for immediately assuming that Illithinoch, an ancient mind flayer stronghold, would be full of hostility. Yet the halls of Illithinoch are full of surprises, and many of them are equally surprised to see new faces in the depths.
Rather than stealth, Illithinoch encourages talking with individuals and creatures that you would've assumed to be unresponsive to communication, such as the mind flayers that have remained. There's an outcast willing to trade secrets and a 'scientist' who values their life and research too much to die. Charismatic players can even convince an aberrant that they are minions, so quick thinking can get you far without even having to draw your blade.
5
Trouble In Phandalin: The Redbrands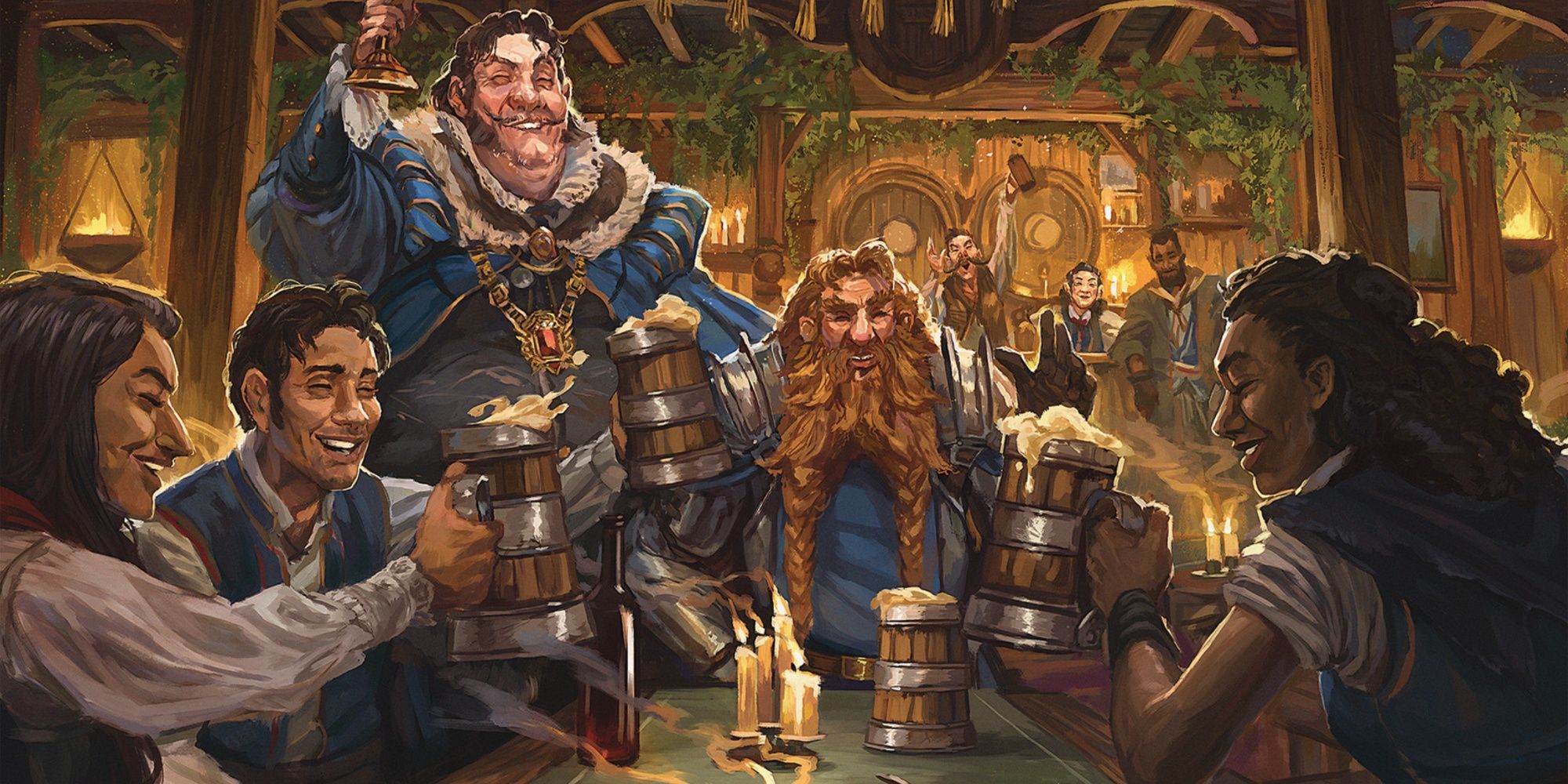 Only location available during chapter two
Rewards investigation of town members and restraint
Upon your arrival in the small town of Phandalin, you're quickly made aware that another faction has made its roost within the ranks of the civilians. The criminal gang known as the Redbrands runs the town, and your arrival and questioning sparks an inevitable confrontation.
Related: Dungeons & Dragons – Awesome Social Encounters To Use In Your Next Campaign
There are ways around being so direct if adventurers attempt to restrain themselves. With a bit of finesse and information gathering, you can learn of secret entrances to the Redbrand hideout. A bit of bribery can get you all the way to the leader Glasstaff with minimal altercations and fighting. It may take a few punches to get some of the information, and Glasstaff won't surrender willingly, but the hideout is far from being deadly.
4
The Shattered Obelisk: Pip's Adventure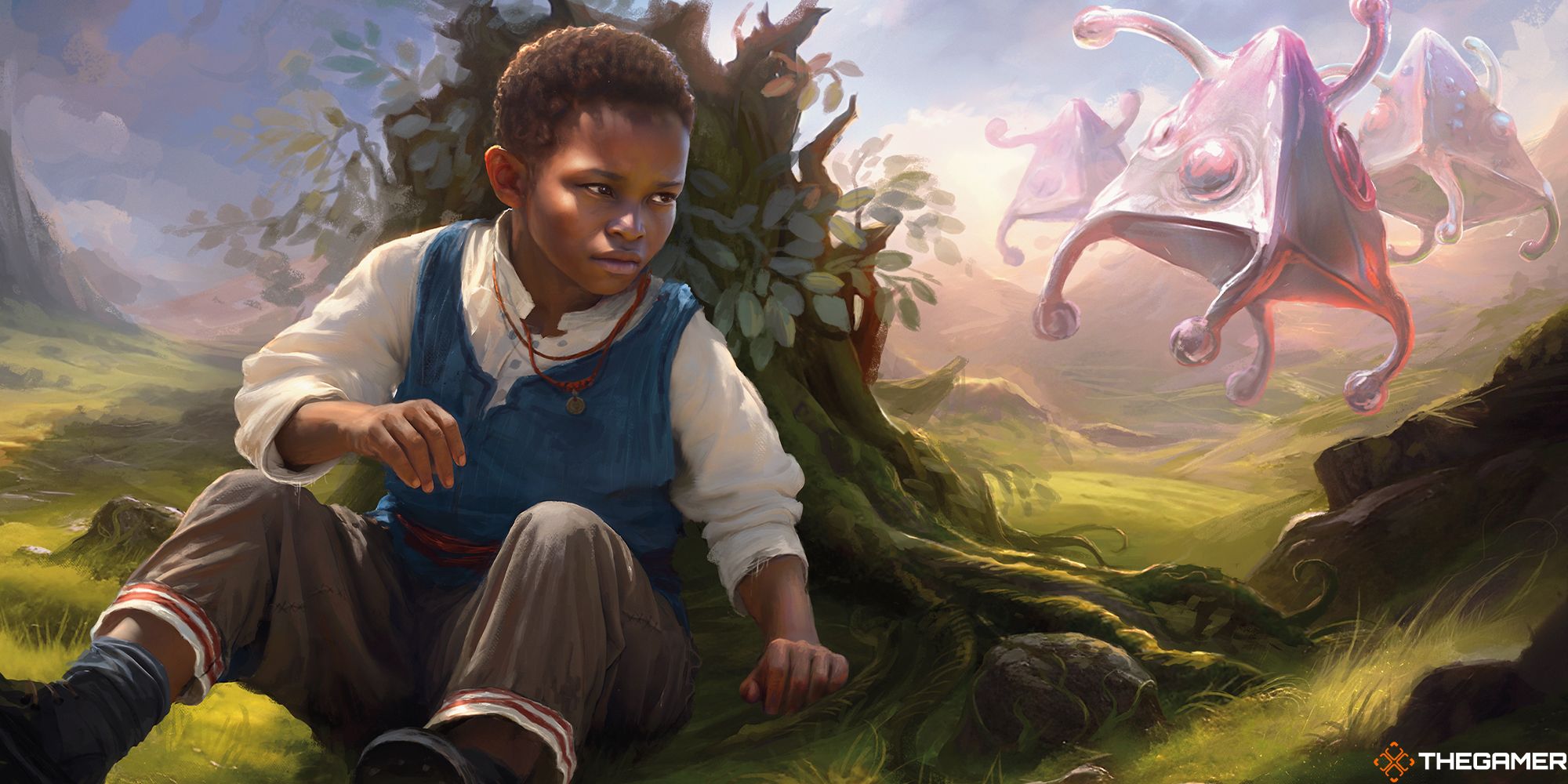 Side adventure within chapter six
Rewards exploration and deduction skills
An odd little distraction, your party learns of Pip and his childish adventure when you return to Phandalin and plan your next move. As a child who idolizes adventurers, he sets off to follow strange monsters, which has caused him to be missing for the entire day.
Finding him is not the easiest task, thanks to his size, but there are various ways to locate him depending on the party's strengths. You can track him through the fields if you prefer investigation, or you can remember key information and talk with a helpful local. Finding Pip means uncovering a hidden house and uncovering a quest long abandoned that has hidden knowledge that could be helpful as you attempt to finish what was started.
3
The Spider's Web: Old Owl Trouble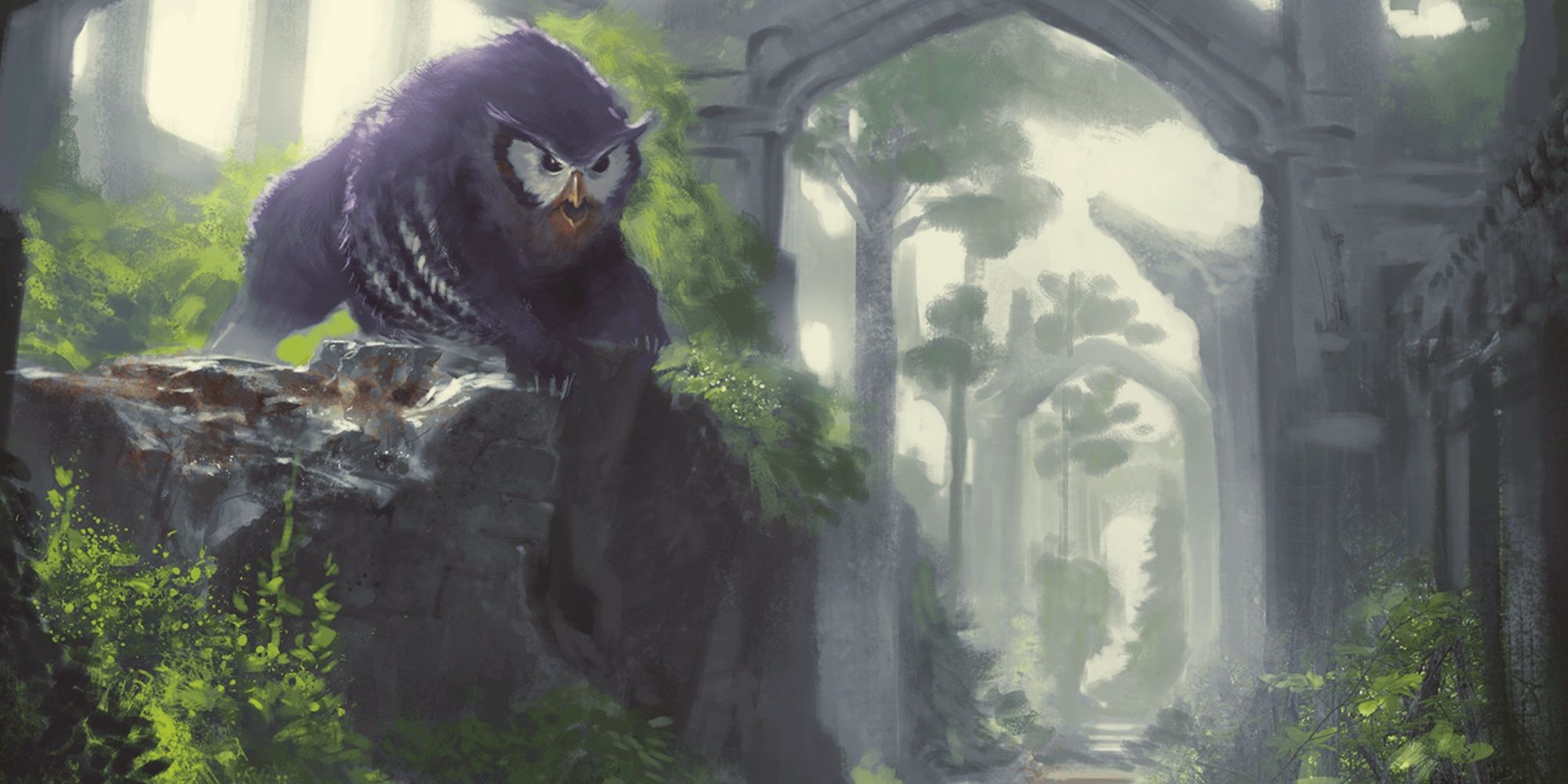 Occurs during chapter three
Rewards those willing to compromise with unlikely individuals
Phandalin gives many opportunities for 'mini' adventures, and one such adventure involves investigating a ruined watchtower for Daran Edermath. The place appears abandoned aside from a red tent, but keen senses can warn you that something foul lurks nearby before they appear.
Where things get interesting is when the robed wizard emerges from the tent because players not willing to fight can immediately strike up a conversation. Perceptive players can learn a lot from seeing the wizard, but you can opt instead to reason with him rather than fight. This can get you the information you need in exchange for a favour, fulfilling Daran's request in a roundabout way.
2
The Spider's Web: Sister Garaele's Bargain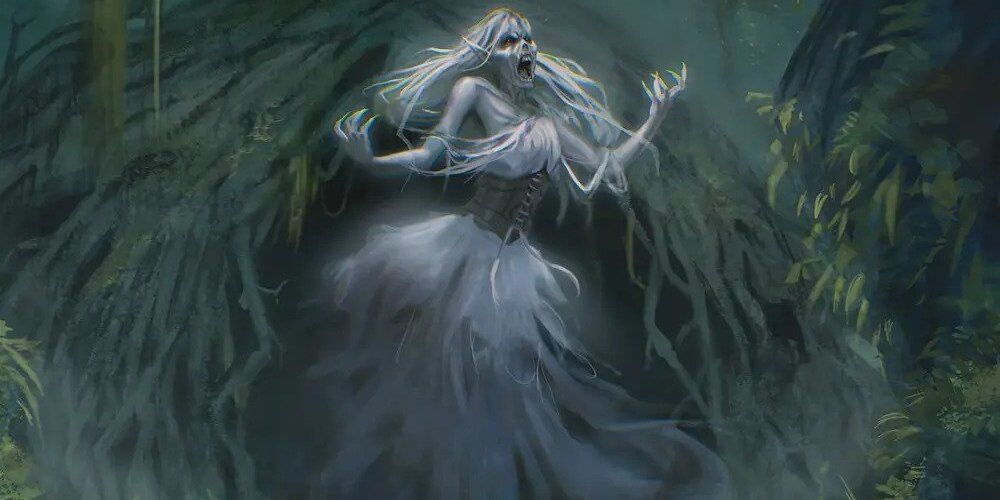 Occurs during chapter three
Rewards passivity and can encourage discussion with future 'creatures'
Arguably the most passive you can be in the original 'base' version of the module, Sister Garaele of Phandalin asks that you convince a banshee to give you information from long in the past. Banshees can easily instill fear among new players, especially with the destroyed town surrounding them and the air growing cold upon your approach.
However, it is also a fantastic encounter with a creature that can carry on a conversation with the party. If you recall correct information and attempt civility, the banshee returns the favour in kind and allows you to gain the information wanted by Sister Garaele. It sets the stage for future dialogue possibilities as the party is now always thinking, "Maybe this one can be reasoned with."
1
Paths Of Peril: Zorzula's Rest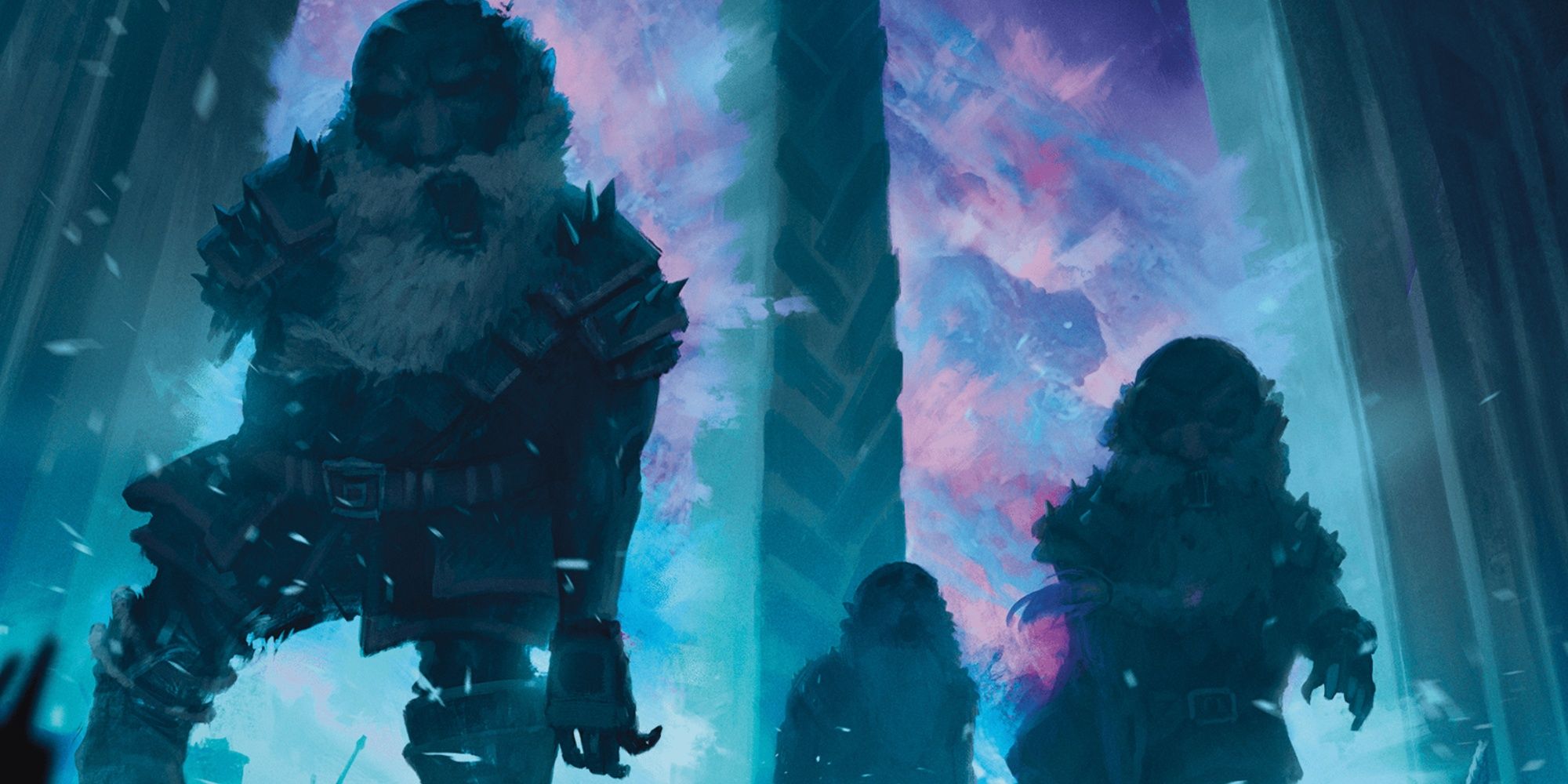 Primary location of chapter five
Allows for every kind of combat avoidance imaginable.
Zorzula's Rest is the best experience for your party to fully use every trick in the book to avoid combat encounters. From the very beginning, entire combat encounters can be routed through clever manipulation and persuasion, thanks to the goblin's unwillingness to fight for their current leader. You can bribe them for safe passage, help them with some horrors, or you can find a trapped soul that can assist in navigating the outpost.
You can even avoid the goblins entirely by finding an alternate entrance focusing on stealth instead, with many of the passages leading to the final Sanctum containing creatures that may not be focusing on intruders. No matter your approach, this outpost enables it.
Next: Dungeons & Dragons: Every Plane In Planescape – Adventures In The Multiverse, Ranked