NPCs are an important part of Terraria, but just how many are there?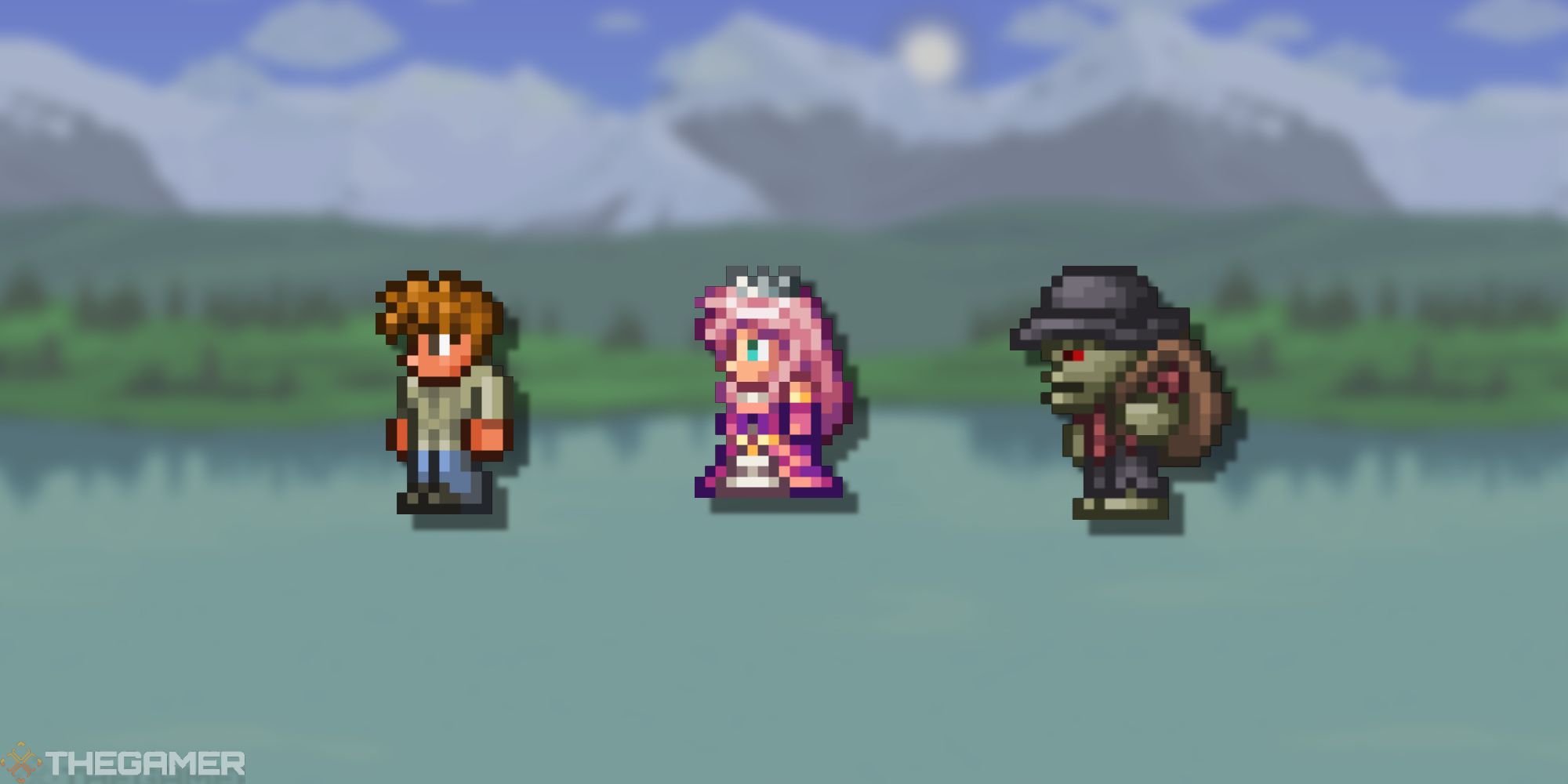 NPCs in Terraria provide a variety of useful resources. For example, with the Dryad NPC, you can buy a unique powder that removes Crimson and Corruption from the world. These NPCs can be unlocked through world exploration and can then be moved into their own room or house.
Related: Terraria: Best Placement For All NPCs
Are you planning on building a mega-house for all of your NPCs and want to know how many rooms to make? Or, are you simply curious? We are here to answer the big question: how many NPCs are there in Terraria? This will cover NPCs available in Pre-Hardmode as well as those in Hardmode.
Pre-Hardmode NPCs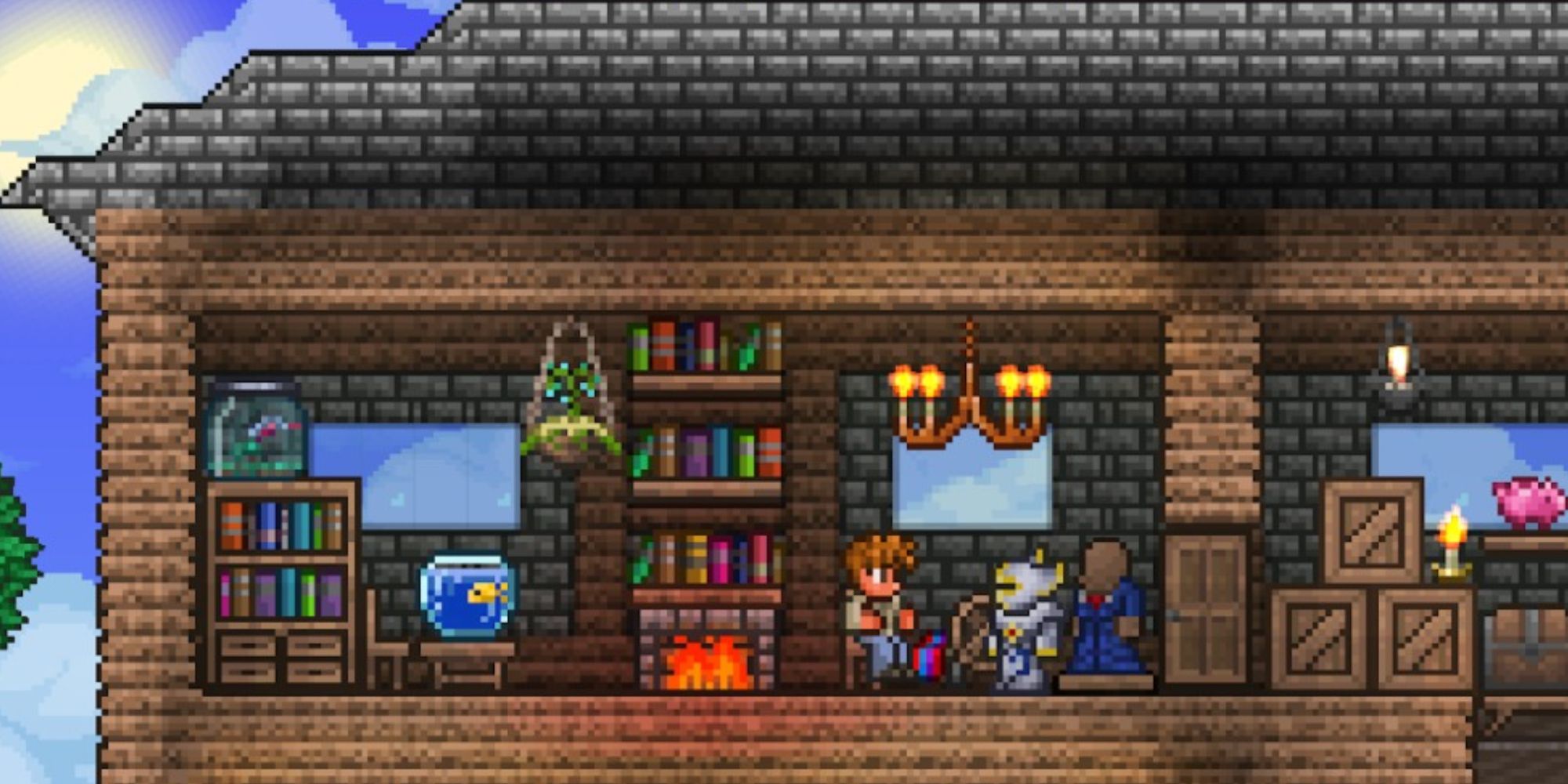 Pre-Hardmode is anything prior to defeating the Wall of Flesh. In this time, you can encounter the following 18 NPCs.
Pre-Hardmode NPCs
Guide
Merchant
Nurse
Demolitionist
Dye Trader
Angler
Zoologist
Dryad
Painter
Golfer
Arms Dealer
Tavernkeep
Stylist
Goblin Tinkerer
Witch Doctor
Clothier
Mechanic
Party Girl
The 'Old Man' NPC also appears near the Dungeon, but after defeating Skeletron, he turns into the Clothier. As such, we are considering these NPCs the same person.
Hardmode NPCs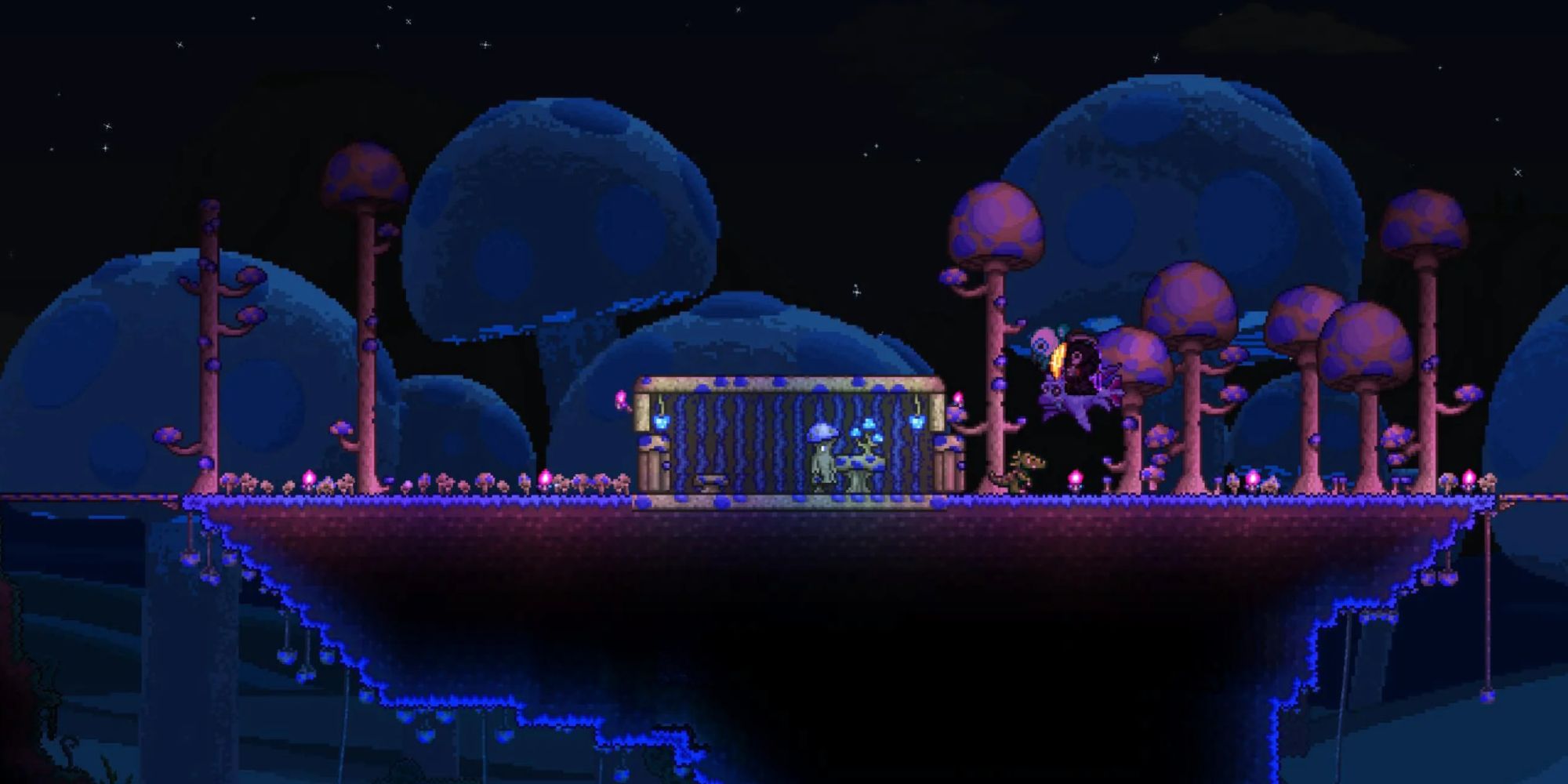 Once you defeat the Wall of Flesh, your game will be converted into Hardmode. This unlocks new bosses, items, and NPCs that you can find throughout the world. Below, you can check out the eight Hardmode NPCs that appear.
Hardmode NPCs
Wizard
Tax Collector
Truffle
Pirate
Steampunker
Cyborg
Princess
Santa Claus
Santa Claus will only appear from December 15 to 31. Any other time of the year, he will not be present.
Traveling NPCs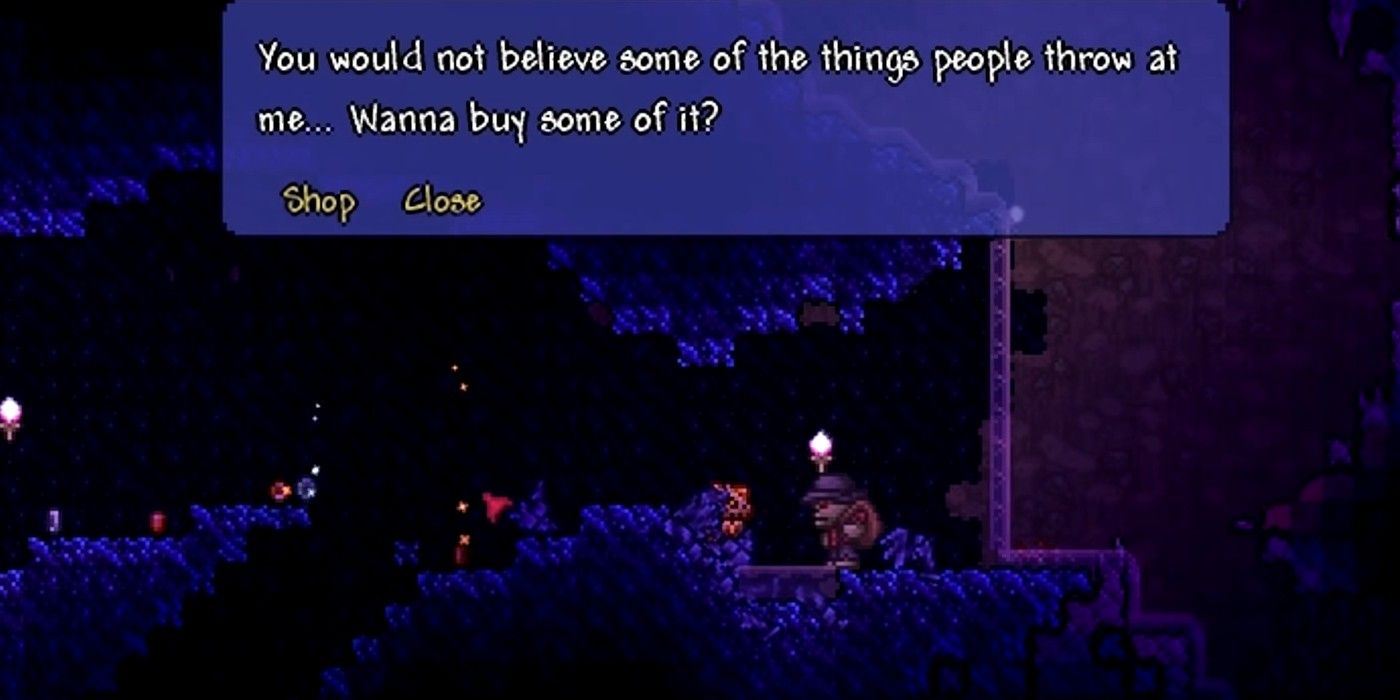 There are two NPCs that cannot move into a house, but they travel around the map selling a variety of unique items. These two NPCs are the Traveling Merchant and the Skeleton Merchant.
Total Number Of NPCs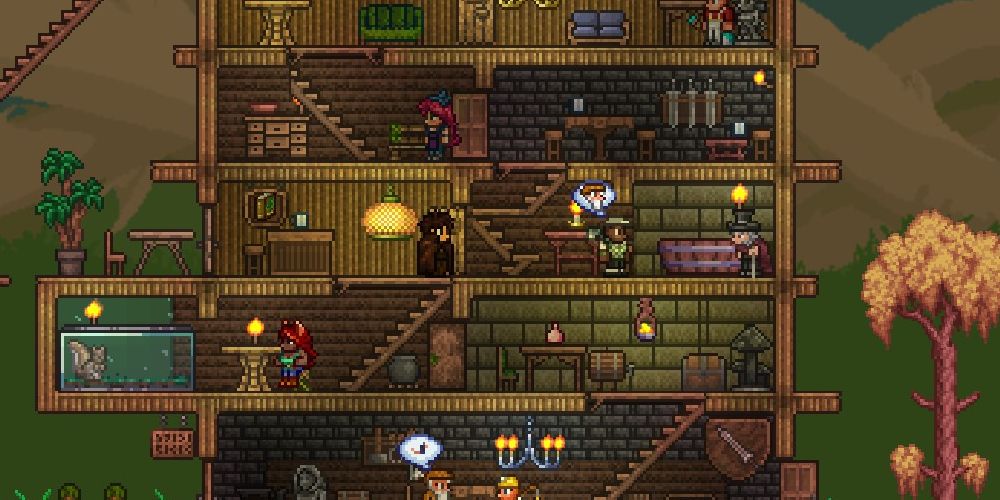 So, what's the grand total? In terms of NPCs that can take up residency in houses that you build, there are 26 NPCs. With the two traveling NPCs, added, this brings us to a final tally of 28 NPCs. Santa Claus isn't present the majority of the year, so you will most likely only run into 27 of these NPCs.
If you consider the Old Man and the Clothier two different people, there would be 29 NPCs.
Next: Terraria: Best Texture Packs