Highlights
Vultures are great for swarming enemies and their Migration Talent allows for constant pressure and defense.
Bat Riders are effective against ground-based swarms, especially with the Flaming Pitch Talent, but are weak against flying units.
Harpies are versatile flying minis with ranged attacks, and the Infectious Swipes Talent increases their overall damage output.
Warcraft Rumble is the first real attempt by Blizzard to get their renowned IP on the mobile market, and it ended up as engrossing to play as one could expect. You'll be collecting minis as you send them to battle, hoping to defeat the enemy base as you do so.
RELATED: Video Games That Have Companion Apps
Among the different types of minis, there are quite a few that can fly. This allows them to bypass many dangers, and even outrange melee-only enemies. Yet even among these powerful creatures, some are better than others. Remember that since they fly, these minis can't take hearthstones or open chests, so you'll still need ground minis to compensate.
8
Vultures
Best Talent – Migration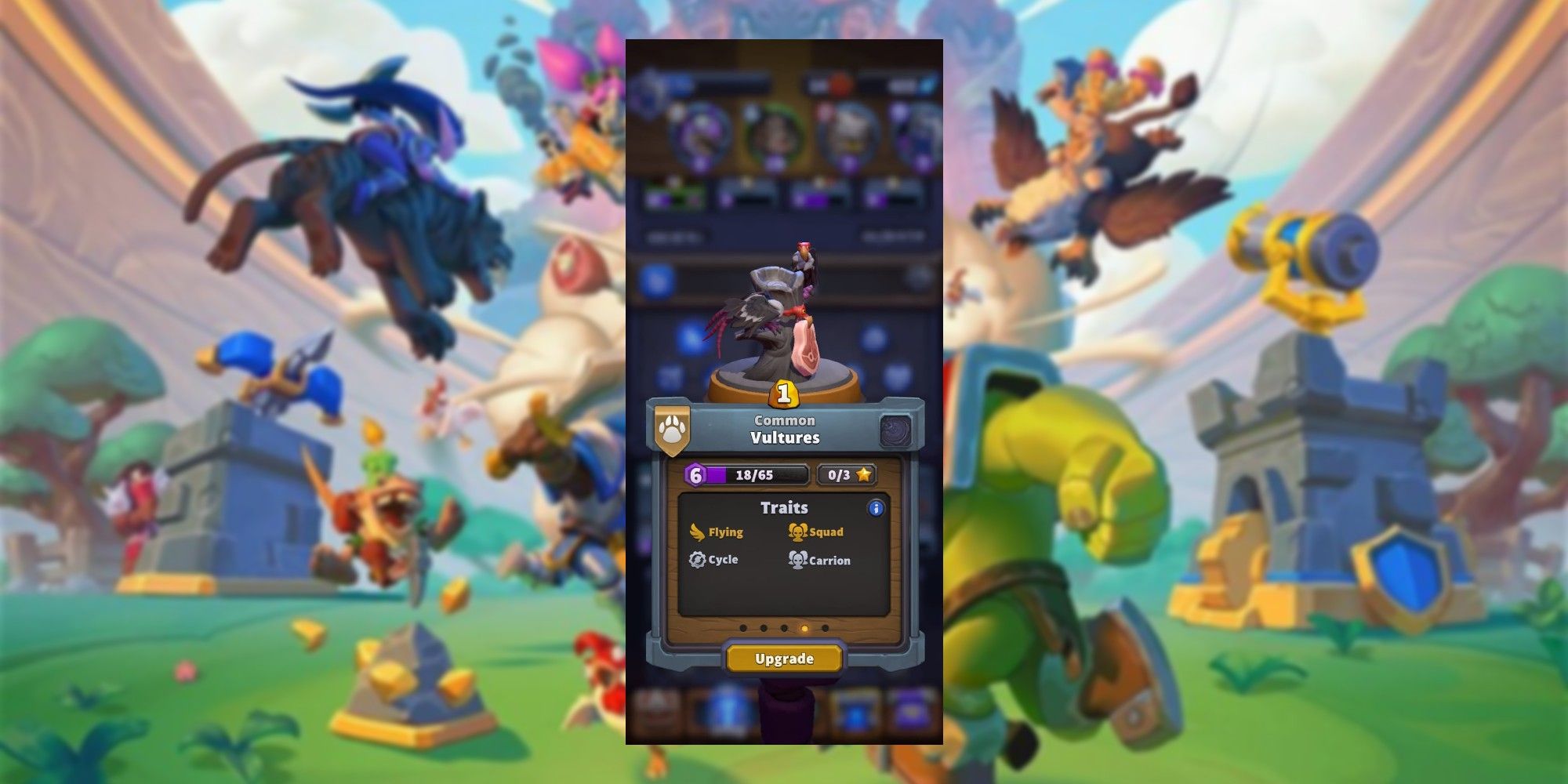 Vultures are, like most Beast-type minis, adept at swarming the enemy, and the way they do it is with their main ability, where a new Vulture is summoned whenever they defeat an enemy. This makes them perfect against other swarms of enemies, but not so much against strong single units.
Their best Talent, Migration, changes how they're fundamentally played. The Talent makes it so each new summoned Vulture appears back at the base, meaning you're not so much swarming the enemy as you are keeping constant pressure, especially for defensive purposes.
7
Bat Rider
Best Talent – Flaming Pitch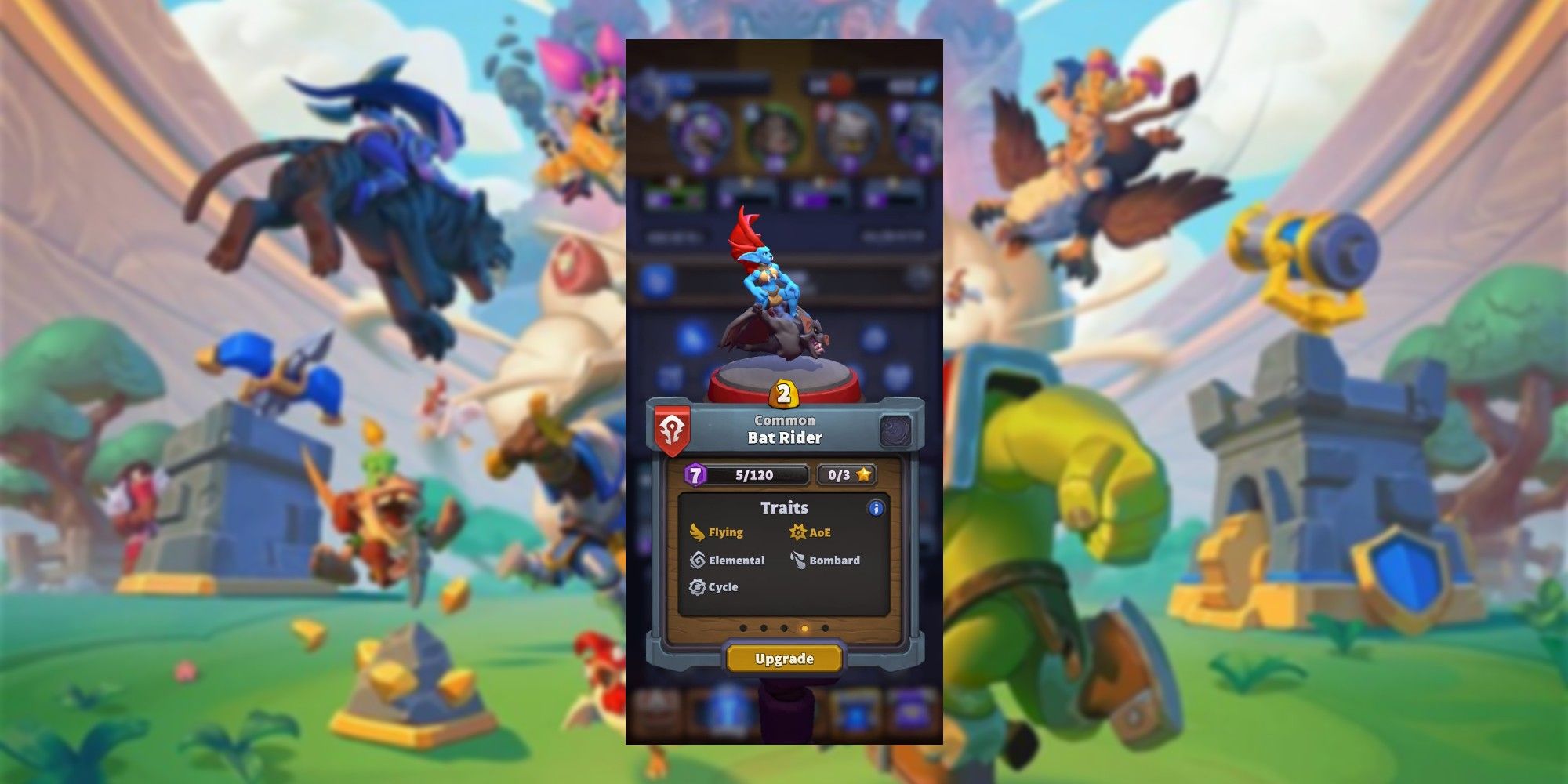 The Bat Rider is a cheap unit that's perfect for ground-based swarms, as its basic attacks leave a fiery pool that does constant damage as they pass by. The attack is also great against slow-moving targets, and once you get the Flaming Pitch Talent (which reduces the speed of enemies hit), you can turn everyone into a slow-moving mini.
Without the Talent, however, the attack doesn't do much against average units, and against other flying units, the Bat Rider can't do much either, so it'll be easily dispatched. Still, it remains a great mini to have in the back of your mind, since some encounters can make great use of her flaming pool.
6
Harpies
Best Talent – Infectious Swipes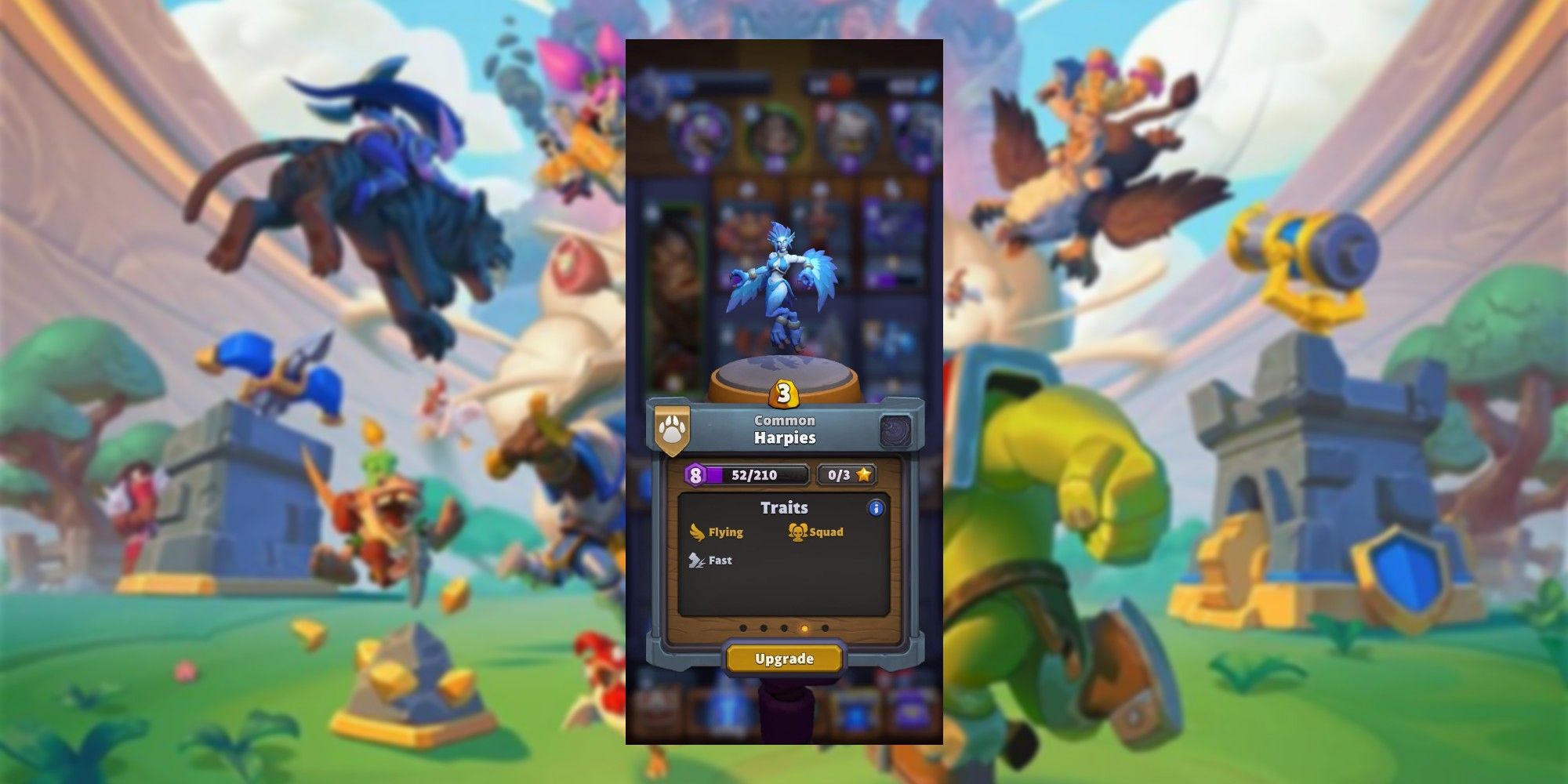 The Harpies are the most middle-of-the-road flying mini, and that's by no means a bad thing. They don't excel at anything in particular, but their ranged attacks and speed make them perfect for tackling any situation unless that situation involves opening a chest.
RELATED: Multiplayer Games With The Highest Player Count
There's one Talent that makes them even more versatile, and that's Trinket Collectors, which makes them able to mine for gold, but cost one more gold in return. Try your best to avoid this Talent, since it makes the Harpies worse in the long run, and it's best to go with Infectious Swipes, which just makes them deal more damage overall.
5
Gryphon Rider
Best Talent – Mighty Throw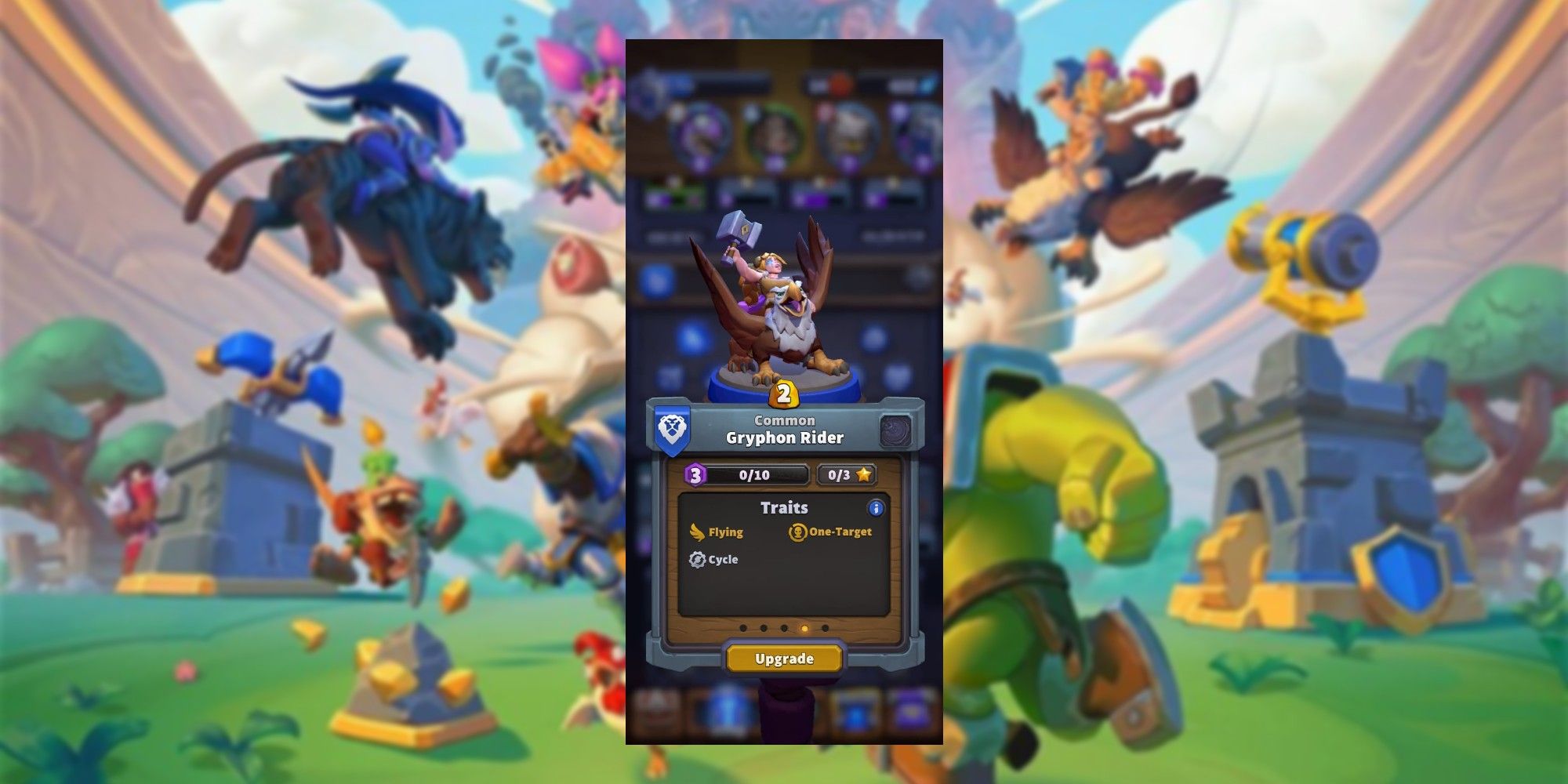 The Gryphon Rider is not the fastest flying mini, but it more than makes up for it in damage. It's a good idea to always have a flying mini in your team, and the Gryphon can easily take out some painful tanks on its own, mostly by outranging them.
Since that's its best trait, the Talent that goes perfectly with it is Mighty Throw. This won't make the Gryphon Rider do more damage (even if the name suggests as much), but it does give it more range, which means that the Rider now outranges most units, being able to kill them before they get a single hit.
4
Gargoyle
Best Talent – Wing Buffet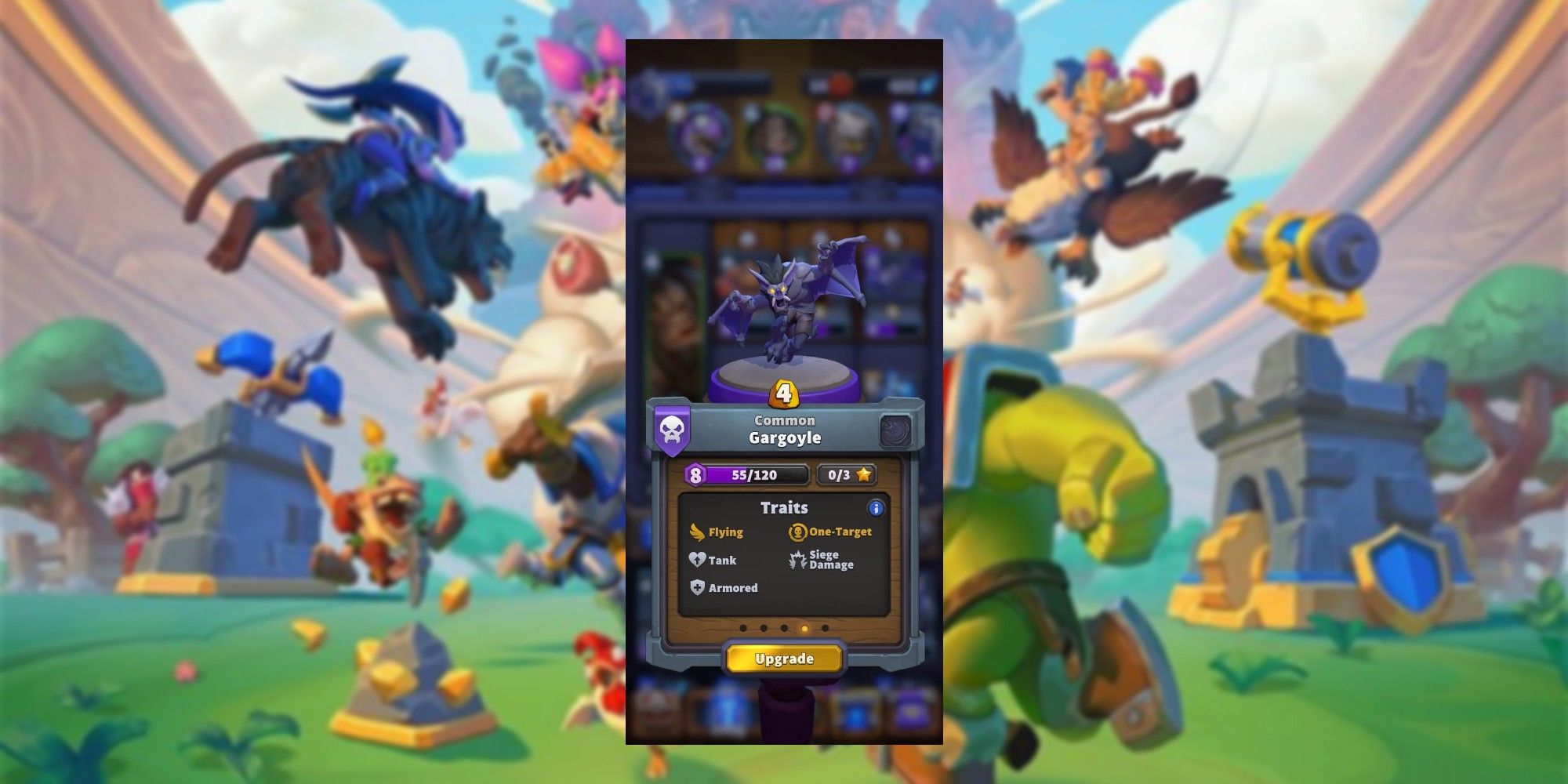 The need for tanks in any kind of strategy game is clear, since they can pave the way for your damage units and even survive long enough to get the final hit. The Gargoyle mini is not only a great tank, but since it's on this list, it also flies, giving it plenty of freedom to reach its target with little resistance.
That makes Wing Buffet the best talent, since it makes the Gargoyle travel way faster, and reaching the target quickly is crucial because you want to make sure the enemy's biggest attacks land on your tank and your tank alone. While Aerial Superiority might seem like a better choice (since it makes the Gargoyle tankier), what the Gargoyle needs is speed, not more armor.
3
Whelp Eggs
Best Talent – Flame Burst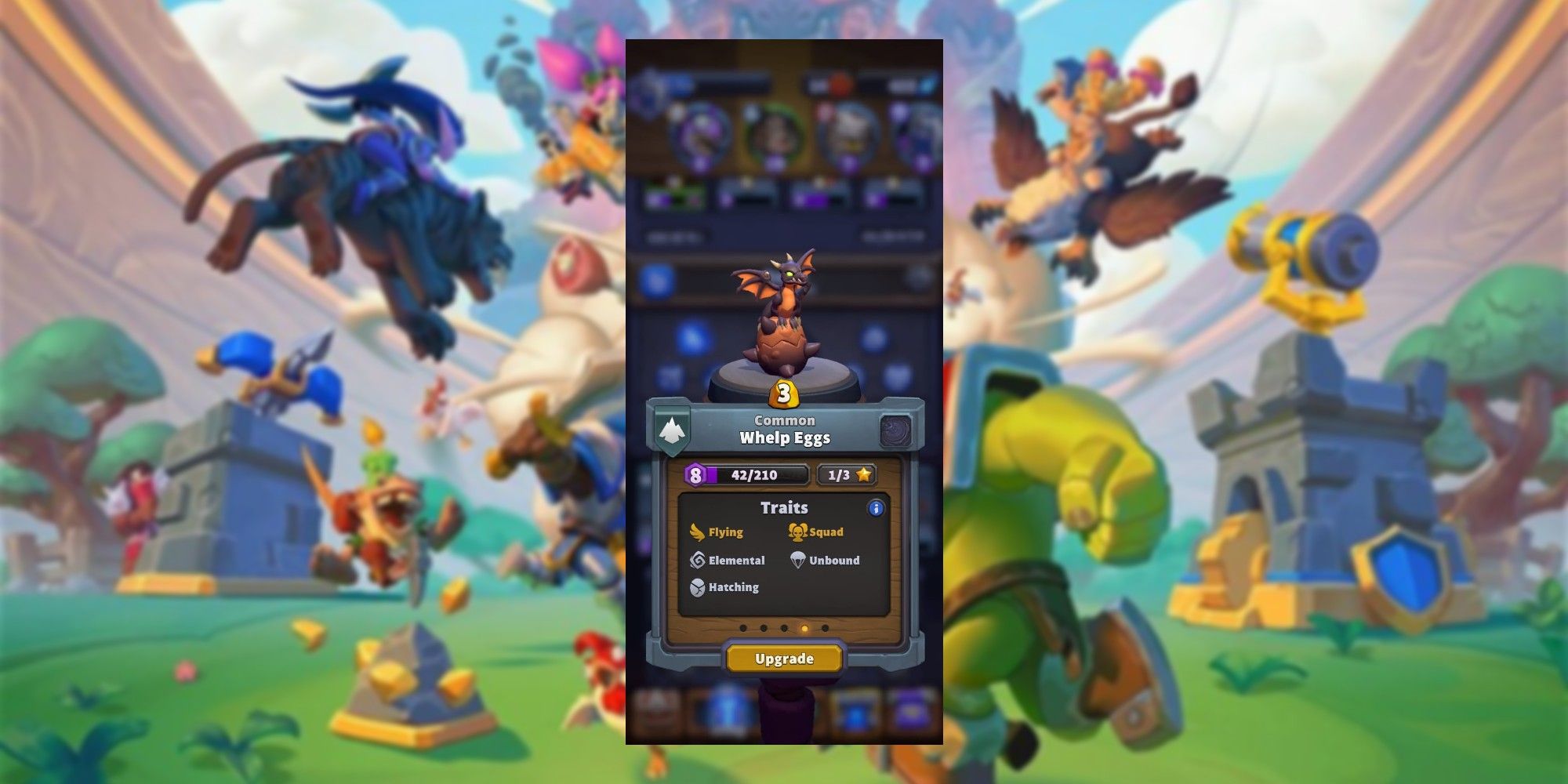 The Whelp Eggs have an ability that no other flying unit has, since you can place them anywhere on the map. The catch is that your enemies need to step on the Eggs before they hatch, so you need to make sure that you'll place the Eggs on their way.
RELATED: World Of Warcraft: Best Female Characters
They'll stop enemies, even when defeated, not to mention the number of enemies that can trigger the Eggs, but have no way of hurting the Whelps. In addition, the Talent Flame Burst deals area damage when the Whelps hatch, adding to their already great damage.
2
Drake
Best Talent – Mother Drake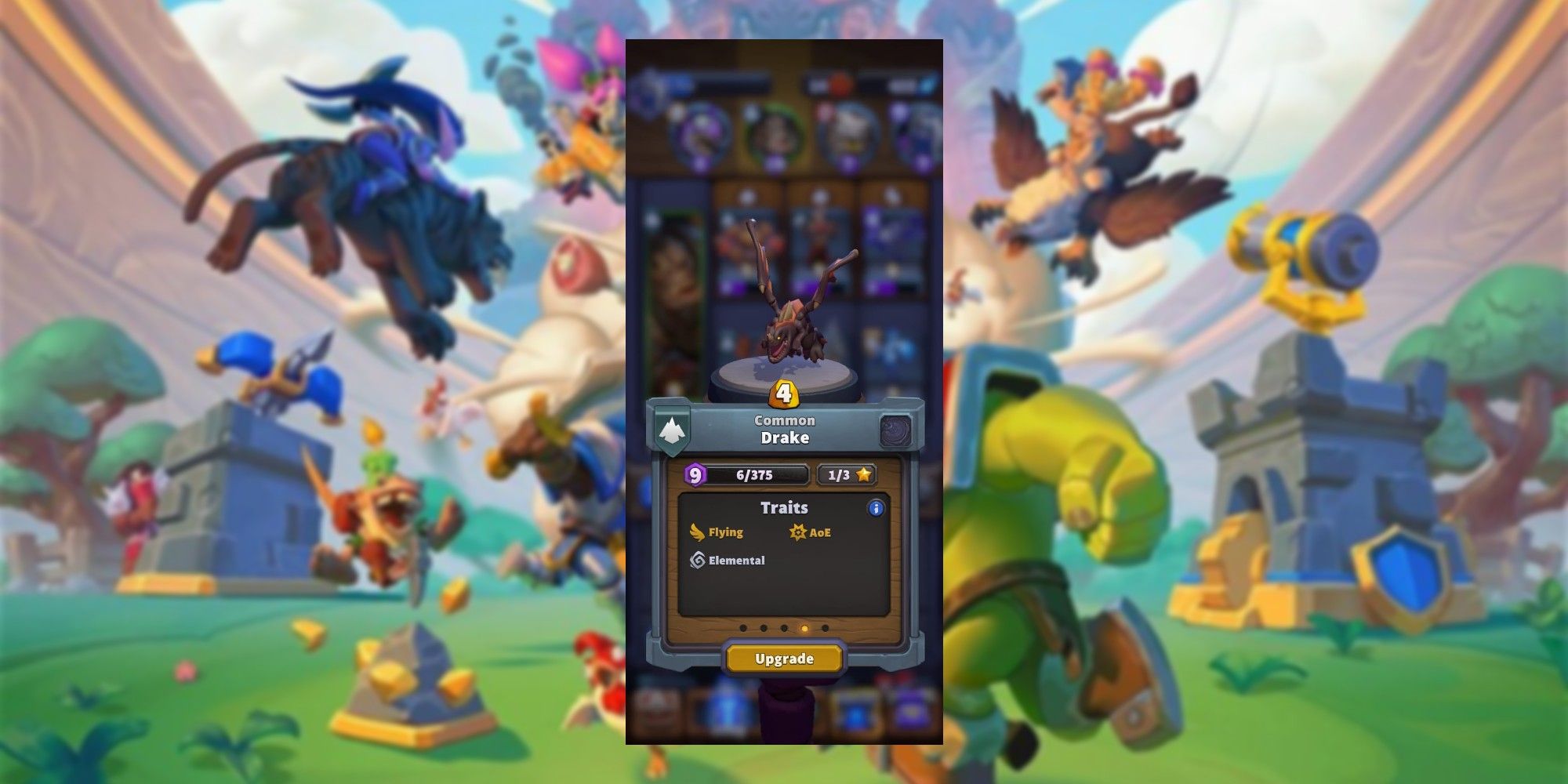 The Drake's flame attack can decimate groups of enemies, no matter if they fly or not. This makes the mini great at clearing large amounts of enemy forces, and it has a decent amount of health as well, which can be a bit expensive, but it's more than worth it.
The Talent Mother Drake makes the Mini even more useful since it now drops Eggs on its path, working the same way as Whelp Eggs do, meaning that you get free units by paying for a single Drake. Of course, your enemy still needs to hatch the Eggs, so they work in a mostly defensive fashion, but they're great nonetheless.
1
Rend Blackhand
Best Talent – Scale and Steel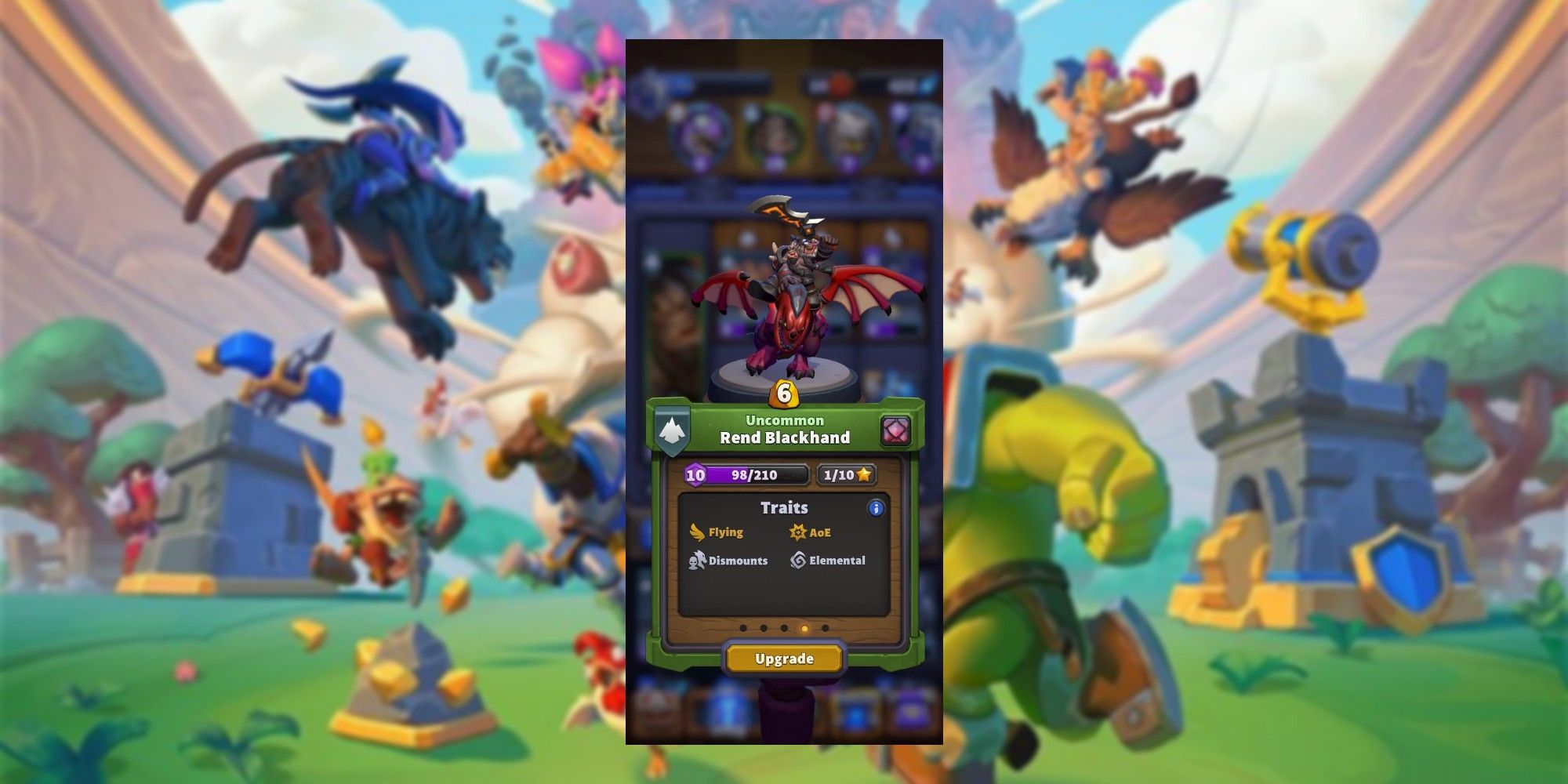 Rend Blackhand is a leader mini, and you can only have one leader per team. If you like flying minis, you're going to love Rend since when you deploy him, all your flying minis cost one less gold, but no less than two, meaning that he doesn't synergize with every single flying mini, but the ones he does discount are made all the better for it.
His abilities don't end there, since he has a very particular way of working, and even though he might seem like just a better Drake, once his mount is defeated he lands on the ground ready to continue fighting. The Talent Scale and Steel makes him even better since it makes him and his Drake last for longer.
NEXT: Funniest Loading Screen Tips