Highlights
The Booster Course Pass for Mario Kart 8 Deluxe added more than just courses, with the surprise addition of new characters.
An honorary mention are the new Mii costumes, which provide players with more customization options, representing obscure Mario enemies and icons.
Some of the characters that have been added to Mario Kart 8 Deluxe are Petey Piranha and Diddy Kong.
When originally announced, the Booster Course Pass for Mario Kart 8 Deluxe was promoted as adding courses exclusively. However, it came as a shock to many when Wave Four of the DLC pack was announced and Birdo was added as a new character.
Related: Super Mario: What Is Daisy's Backstory?
After this, more and more characters were added to fill out the roster of Mario Kart 8 Deluxe, now having a massive cast of playable options. With more options than ever, you don't have to settle when choosing who to play as. But who out of all these options was the most surprising, and who is the most fun to play?
9
New Mii Costumes
Originally Appeared In Mario Kart Wii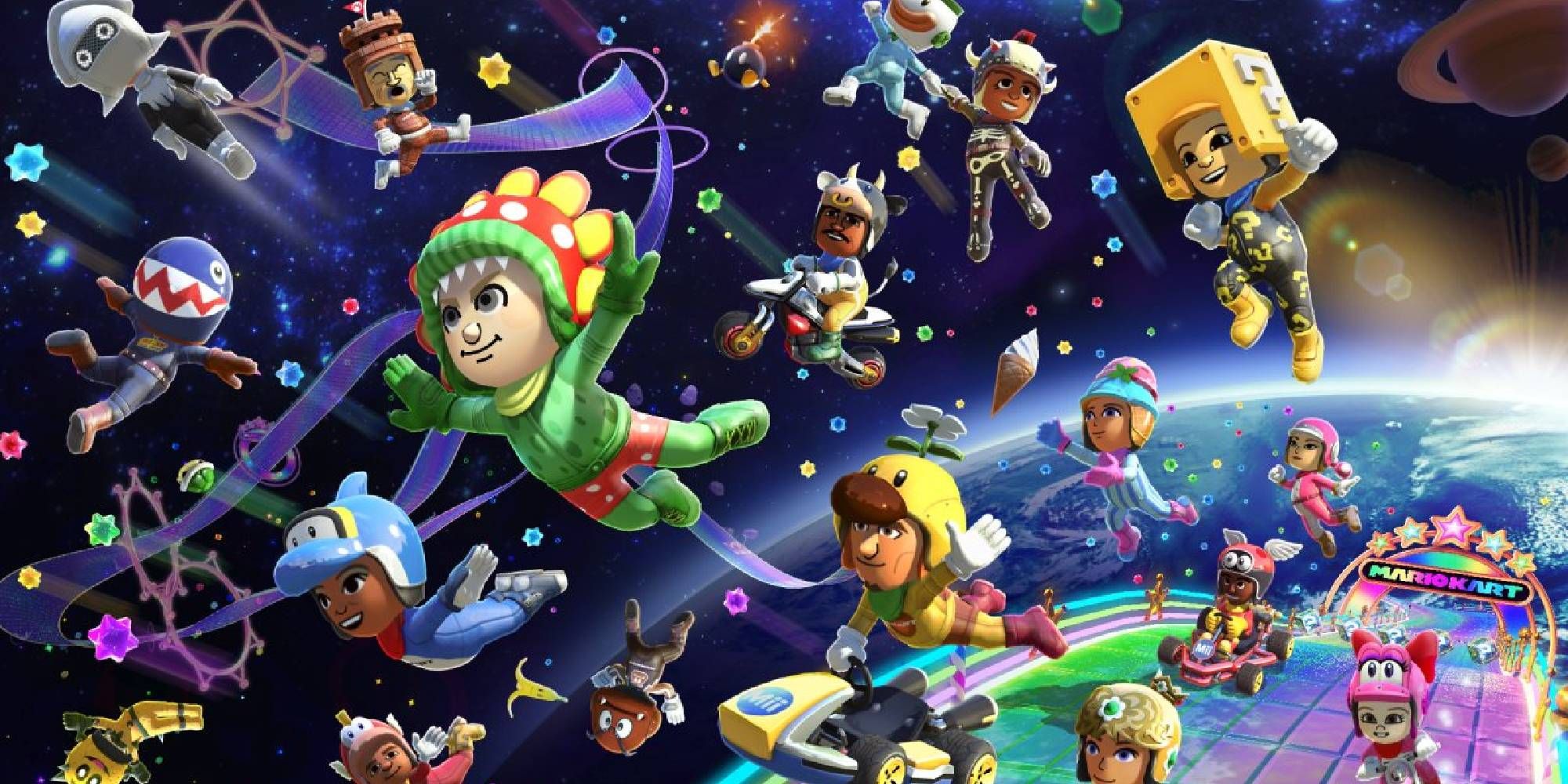 The new Mii costumes aren't truly a new character, but more of a cosmetic option, so their role here is more of an honourable mention. However, there is a group of Mario Kart players that love the level of customization you get from playing as Miis, so getting even more options for this is a great addition.
The new costumes represent certain Mario characters that have not been represented in the main cast, so if you love more obscure Mario enemies or icons, then getting a chance to play as them in the form of a Mii costume is a nice gesture!
8
Petey Piranha
Originally Appeared In Mario Kart Double Dash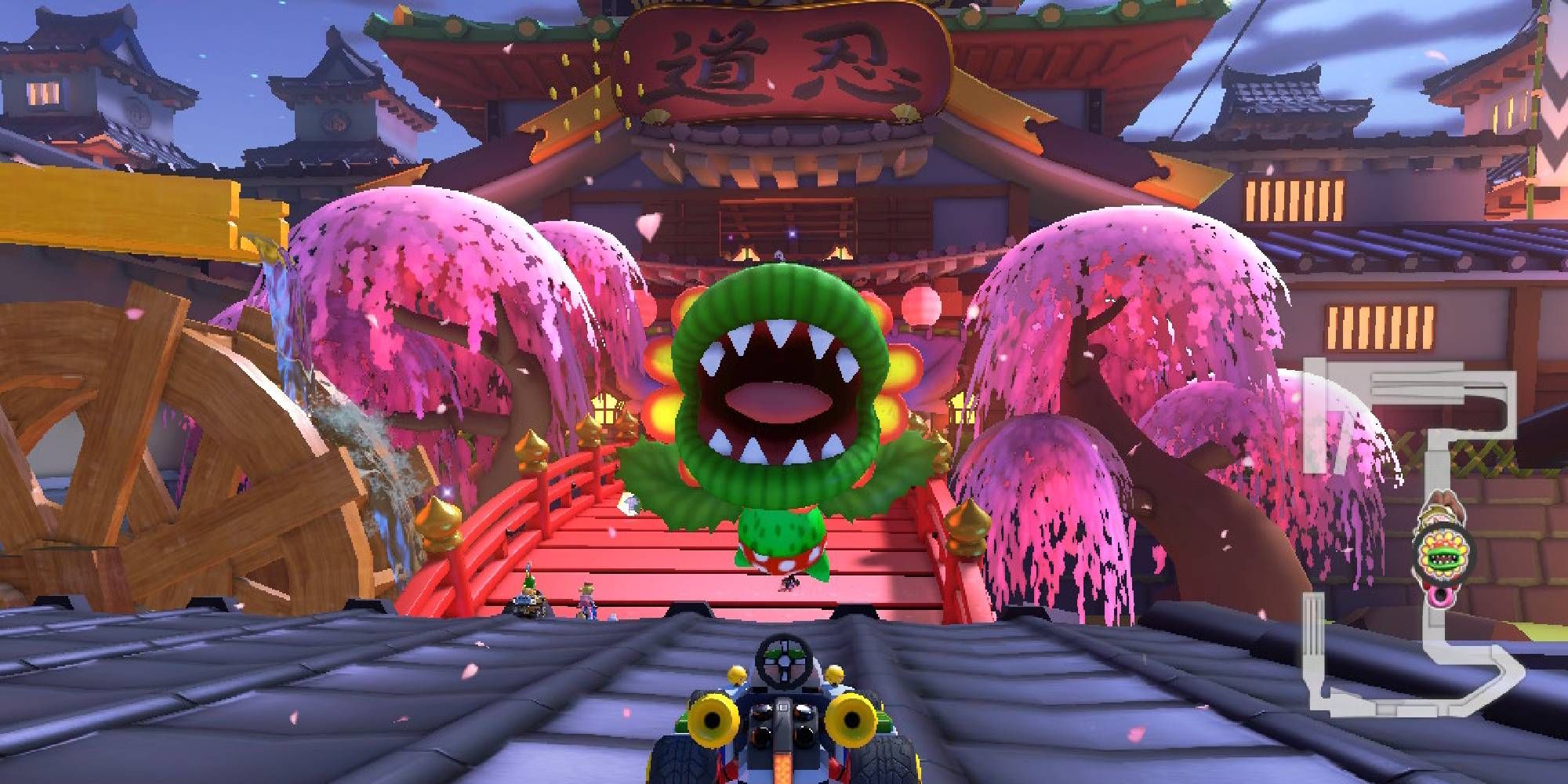 Petey Piranha is a fun addition to the cast, but when compared to the other characters, he does feel like a more awkward choice. He was originally featured in Mario Kart Double Dash, and this is his first mainline appearance since then.
Being a character who shows up as a villain so often in the mainline Mario titles, his significantly scaled-down size here makes you feel like he is missing something. It is great that a character from Mario Kart's earlier years is getting representation, but it does feel like other characters maybe deserve his spot.
7
Diddy Kong
Originally Appeared In Mario Kart Double Dash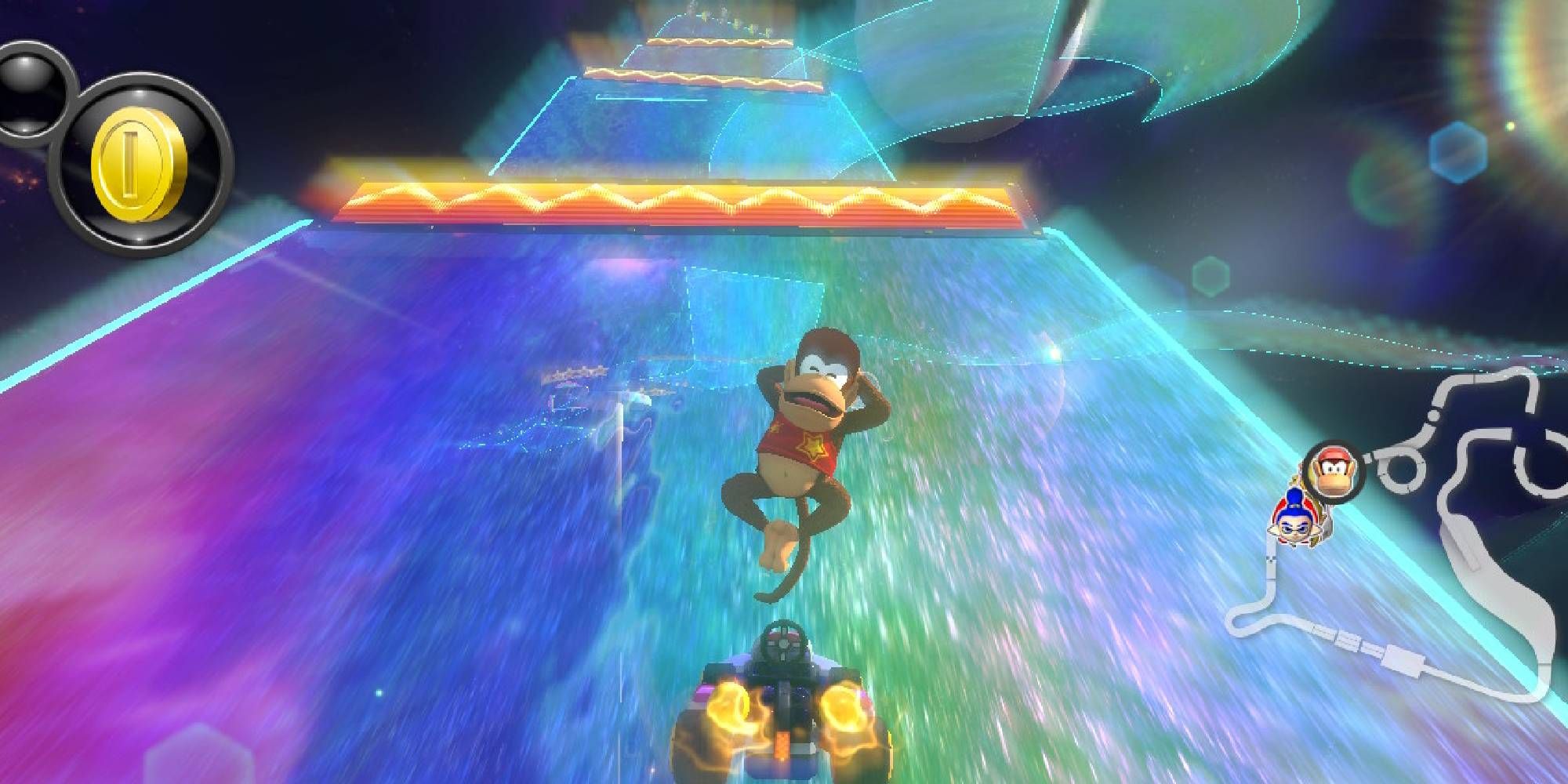 It is easy to forget that Diddy Kong was not in the original line-up of Mario Kart 8, since for a few years, the smaller Kong was featured in every Mario spin-off without fail, so when he went missing, it was almost hard to miss him.
Related: Mario Kart 8: The Hardest Tracks To Perfect
However, for the group of Mario Kart players that have been missing this member of the Kong family, he finally managed to slip his way back in with the last wave of the Booster Course Pack. While he is just as fun to play as he was before, the modern 16-bit version of Donkey Kong Jr. from Tour could've been a more unconventional option instead.
6
Peachette
Originally Appeared In Mario Kart Tour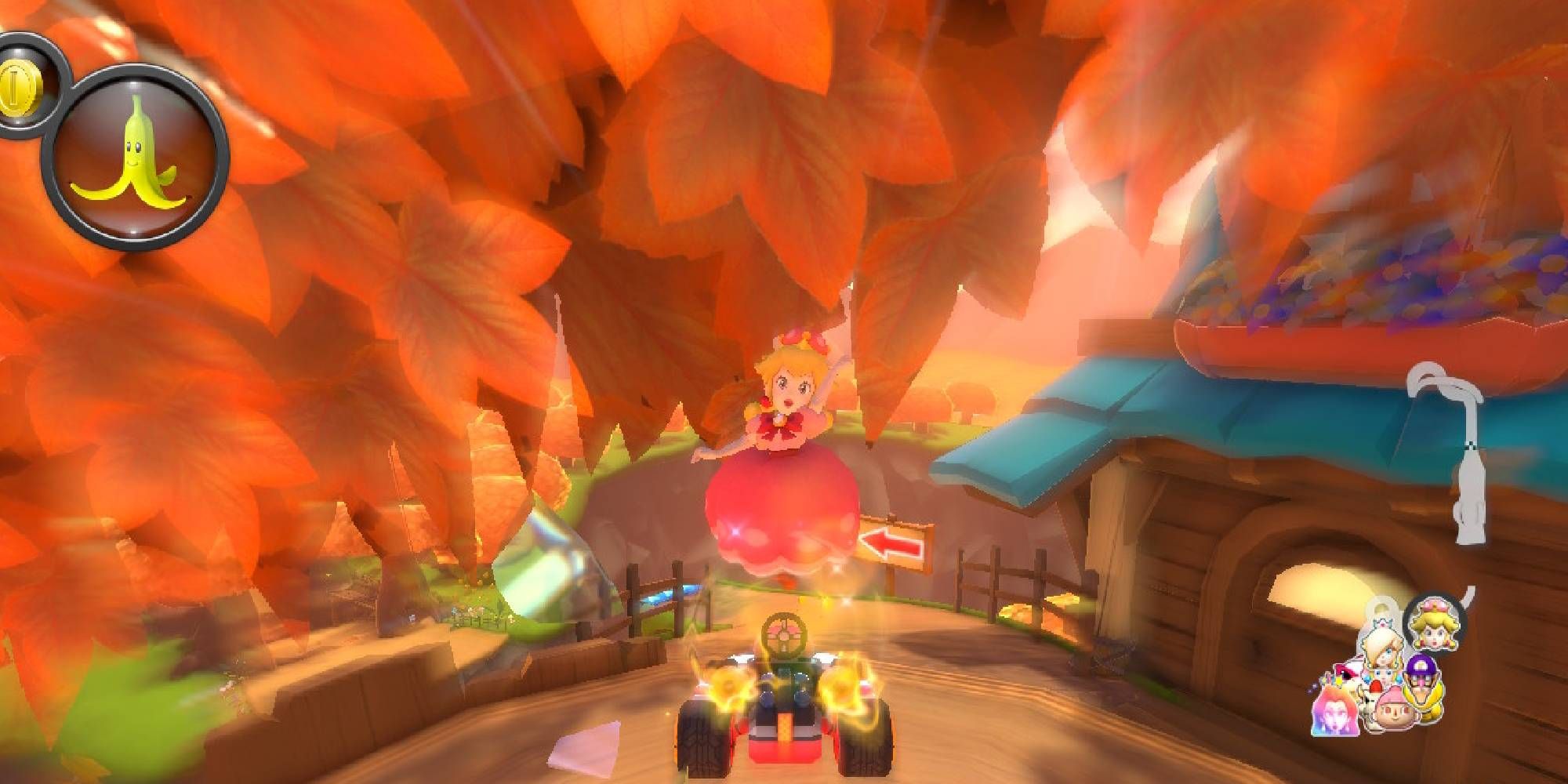 Having more princess options to play as in a Mario Kart game is never a bad thing, and this is Peachette's first mainline entry in the series, with her origins being in Tour. Like the other princess characters, she also gets a unique outfit for when she is riding a bike, but hers is a lot more subtle than the others, making it hard to notice sometimes.
While Peachette's charming design makes her a fun option, her voice lines do always feel a little lacking in energy, since she technically isn't Peach, but a transformed version of Toadette. While it would be a stark difference from Tour, if she instead had a voice like a Toad, it would make her a lot more memorable.
5
Wiggler
Originally Appeared In Mario Kart 7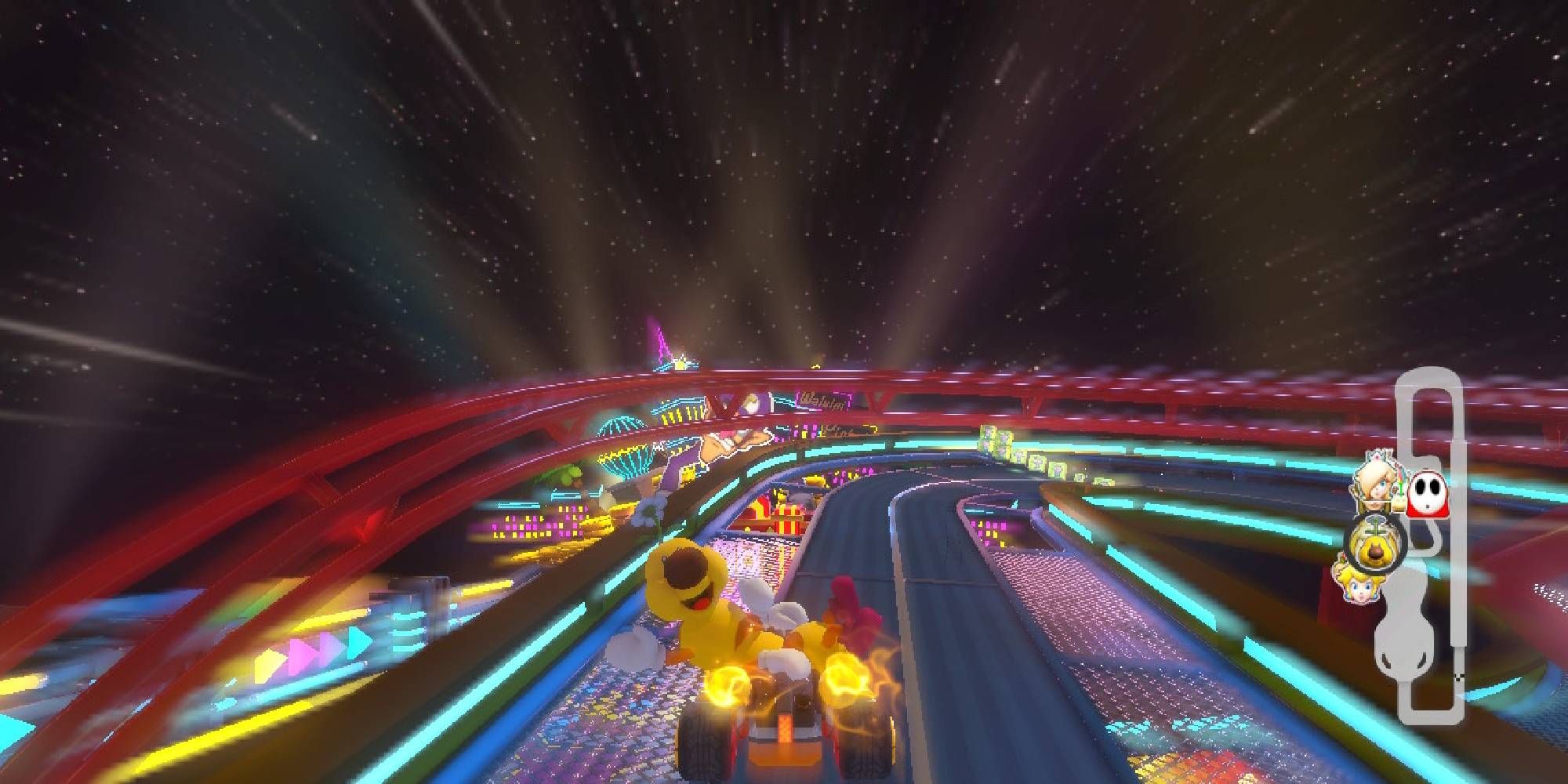 Mario Kart 7 for the 3DS added a few new characters to the roster, as well as being controversial for not featuring some mainstays. One of the more obscure additions to Mario Kart 7 was Wiggler, and surprisingly enough, he is the only character introduced in that game that managed to get into the Booster Course Pack.
His animations are charming, and the way his long body fits into the cars is always funny to see. It can be a little jarring playing as Wiggler when you are driving past the much larger Wigglers in courses like Maple Treeway, but that just lends to the bizarre nature of Mario Kart.
4
Kamek
Originally Appeared In Mario Kart Tour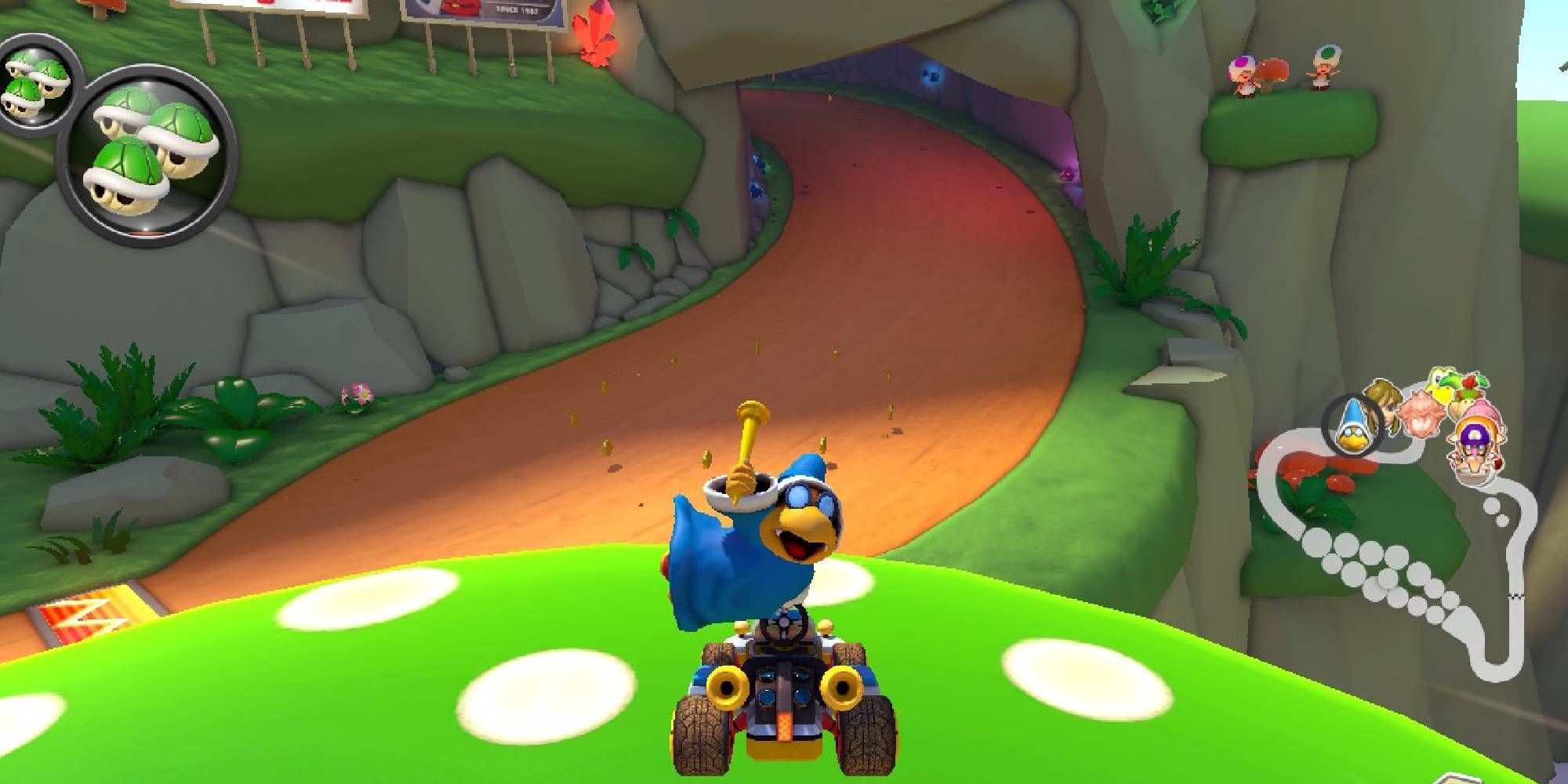 One of the more iconic villains throughout the history of the Mario series is Kamek, so it is a shame that it took this long for them to be playable in a mainline Mario Kart game. The magic Koopa has served by Bowser's side for decades, often acting as a surrogate parent for Bowser Jr. so it is great to see them represented so lovingly in Mario Kart 8 Deluxe.
Related: Super Mario: The History Of Bowser Jr, Explained
The character's magical animations perfectly match the geometric spells they cast in mainline entries, and they feel like a natural addition to the Mario Kart cast. Kamek often takes a more noticeable role in the Mario RPG spin-offs, so fans of those titles will be pleased to see the villain featured here!
3
Birdo
Originally Appeared In Mario Kart Double Dash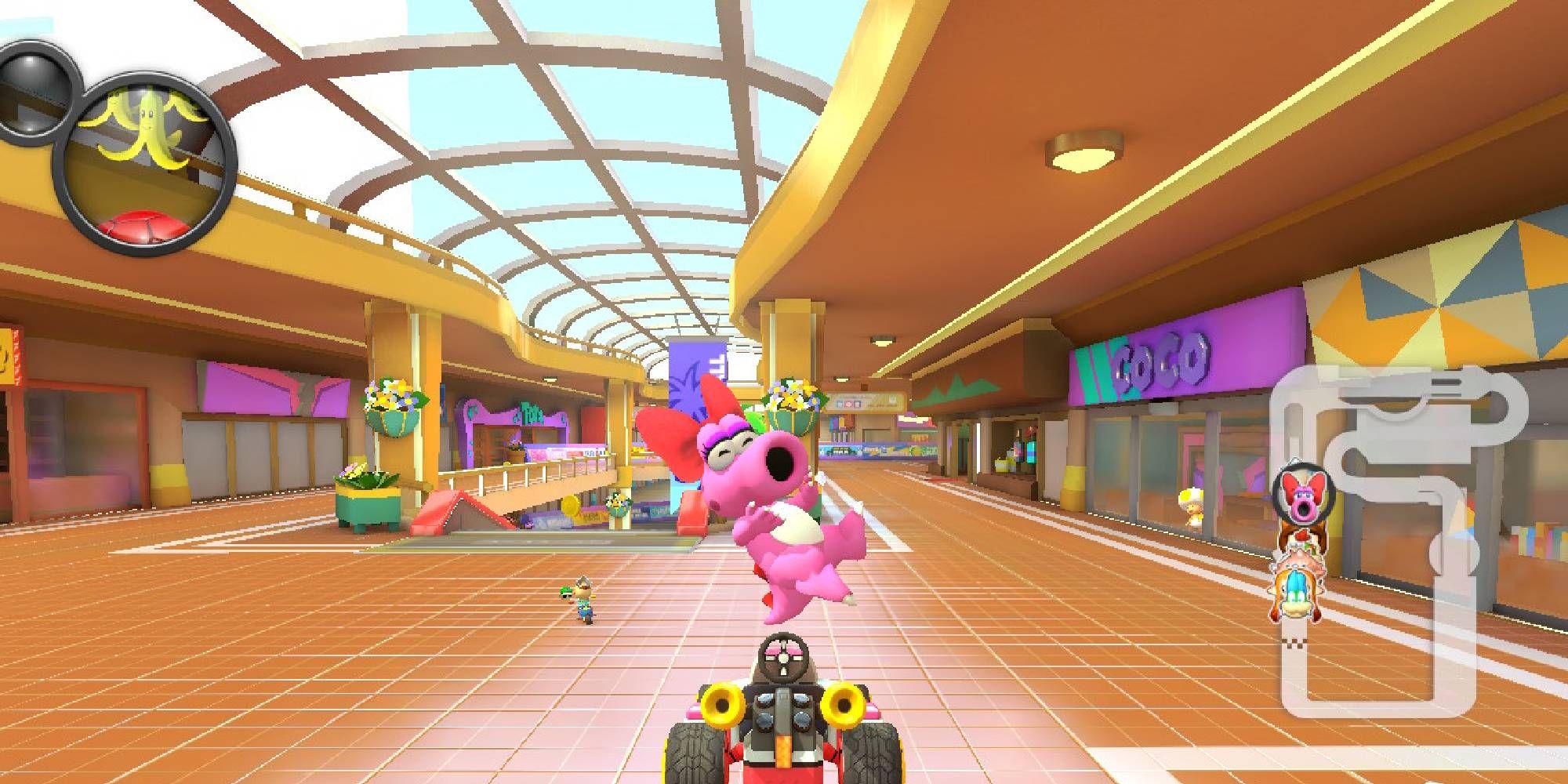 While Birdo has not been featured too much outside of spin-offs in the mainline Mario series, it is important to not forget that this character is one of the original villains featured back in the Western release of Super Mario Bros. 2. Birdo is one of the more charming characters available to play as, and her being added to the Booster Course was a welcome surprise.
Even better than this, you have the choice of nine different colour options, making her just as customizable as other characters like Yoshi and Shy Guy! Out of the nine colour options, pink is the most fitting choice for the character, but if multiple people want to play as Birdo, then the different colours are a great feature!
2
Funky Kong
Originally Appeared In Mario Kart Wii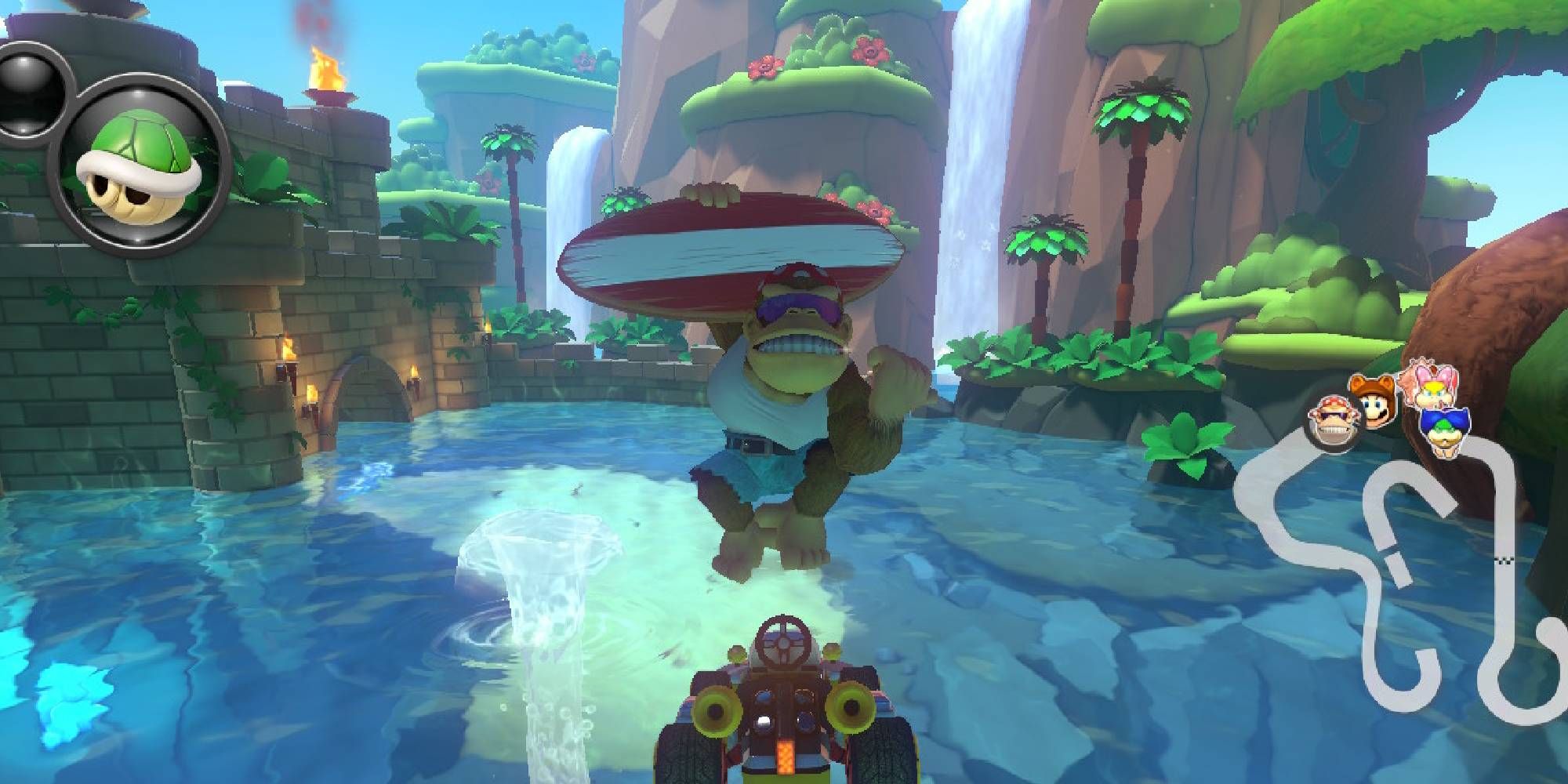 A fan favourite Mario Kart character, that is well-known for his iconic appearance in Mario Kart Wii, is Funky Kong. The character has been tragically absent from mainline Mario Kart games since his introduction on Wii, only showing up in Tour since then.
That is why his return in 8 Deluxe is worth celebrating, as his trick animations are just as entertaining as his first showing on Wii, but it is just a shame that his battle arena is not returning alongside him. While Funky Kong originated in Donkey Kong Country, it is interesting to see that most gamers know him primarily as a Mario Kart racer!
1
Pauline
Originally Appeared In Mario Kart Tour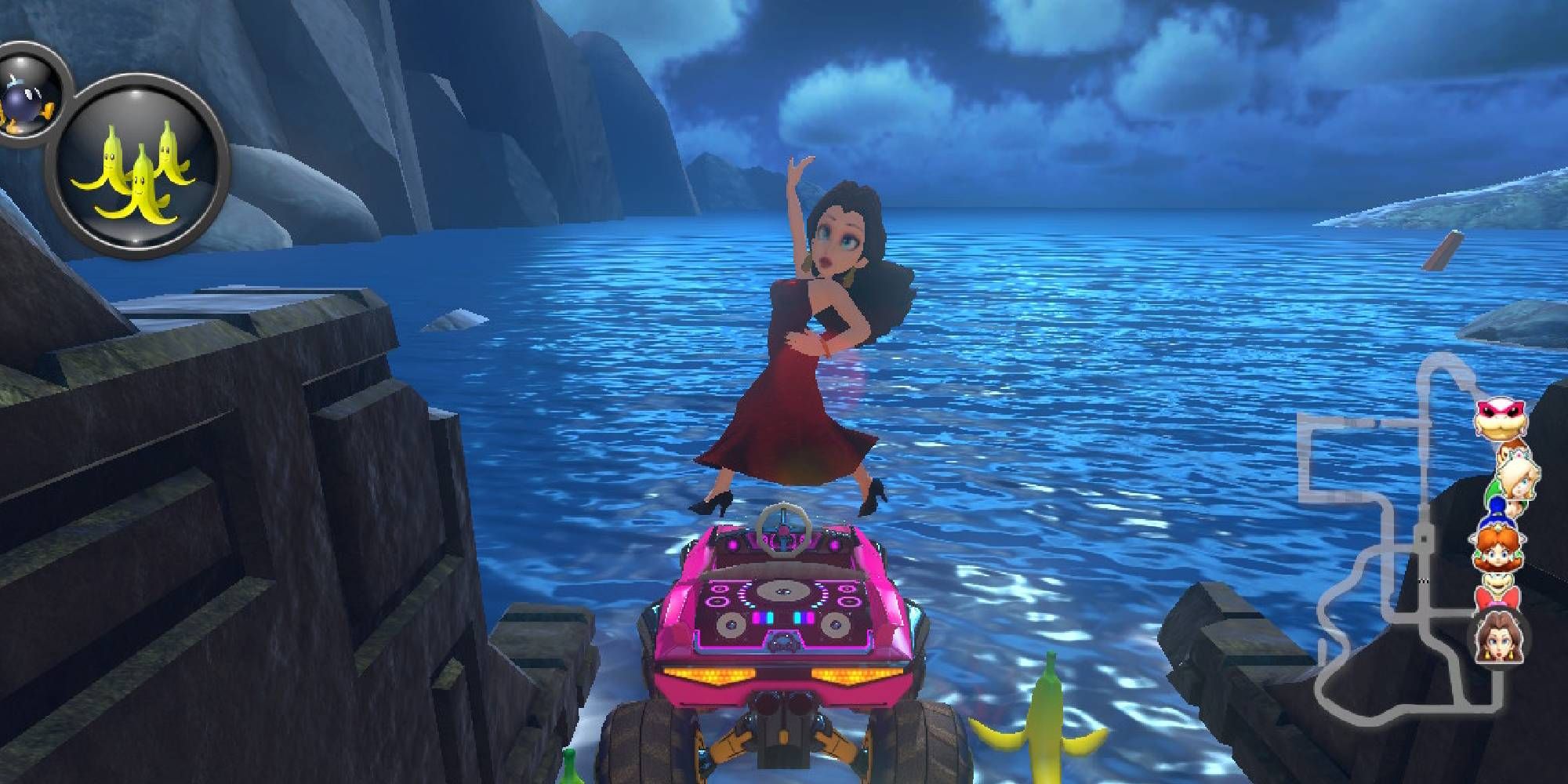 The Pauline renaissance is worth celebrating, with the original female protagonist from Donkey Kong making her way back into the mainstream of Mario games. While she remained a regular in the more obscure Mario Vs Donkey Kong subseries, since her reintroduction in Odyssey, she has been showing up in more and more Mario spin-off content.
Her introduction to mainline Mario Kart is a spectacle, with her singing voice lines making her stand out, as well as getting a distinct biker outfit for when she is not playing a standard kart! Hopefully Pauline being the last addition to Mario Kart 8 Deluxe solidifies her role as a mainstay in upcoming Mario spin-off titles!
Next: Best Tracks From The Series That Are Missing From Mario Kart 8