Quick Links
Your Opening Hand And When To Mulligan
Rise of the Floodborn is Disney Lorcana's first expansion, and there are two starter decks available that showcase many of the set's mechanics and strategies. The Amethyst/Steel deck, called Might and Magic, is a showcase for the expansion's new keyword, Resist, as well as the Madam Mim and Merlin package, which is all about bouncing your own characters back to your hand to amplify their effects
Related: Every Card Revealed For Disney Lorcana's Rise Of The Floodborn
If you're looking for the starter deck with the more universally useful cards to start building your Rise of the Floodborn collection, you'll probably want to pick up Might and Magic first, as several of its cards will likely see play in the constructed format.
Amethyst/Steel Deck List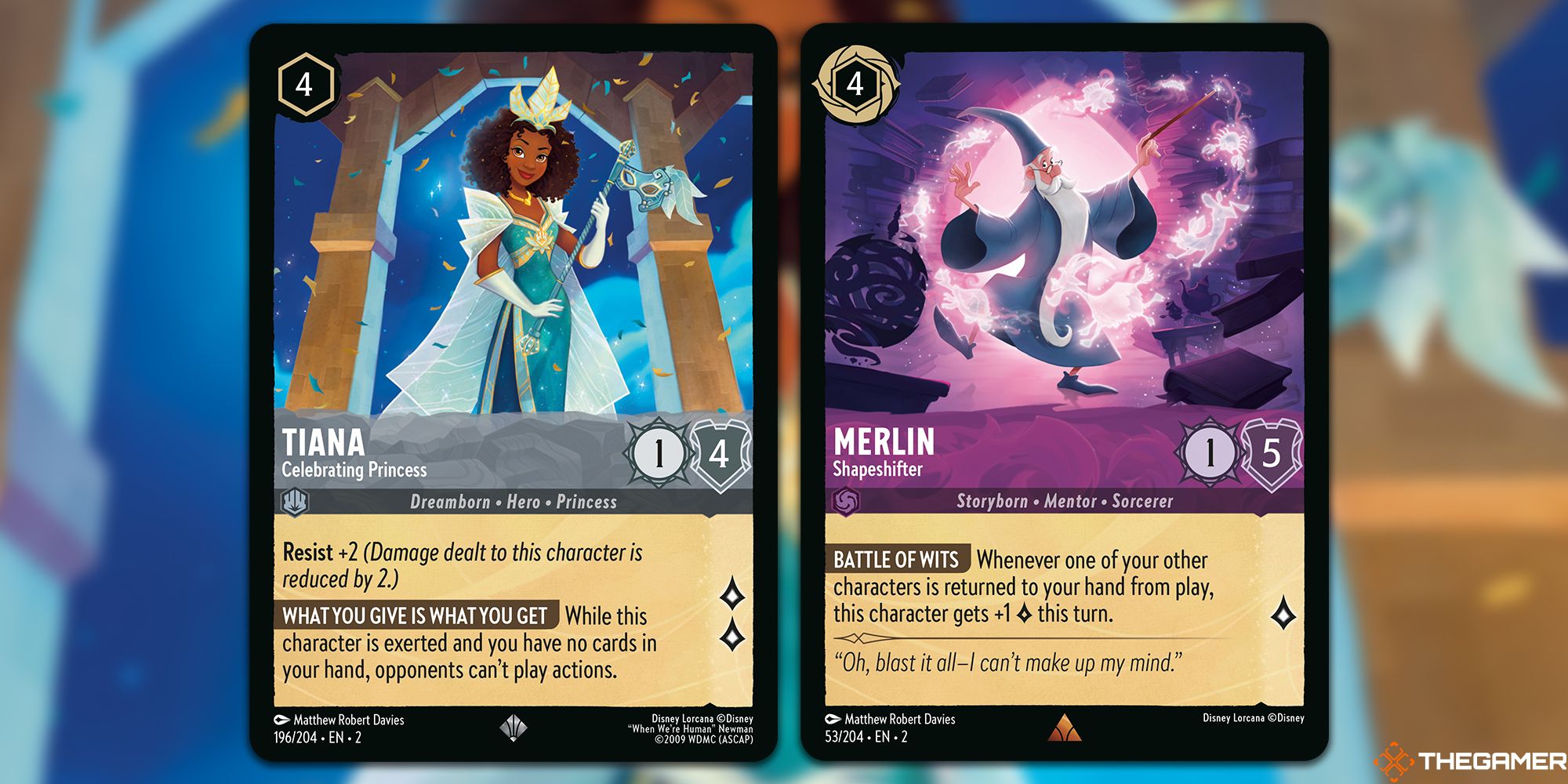 Disney Lorcana's Rise Of The Floodborn's Amethyst/Steel Starter Deck

Chip the Teapcup – Gentle Soul (x3)

Dr. Facilier – Savvy Opportunist (x2)

HeiHei – Persistent Presence (x3)

Kuzco – Wanted Llama (x3)

Madam Mim – Fox (x1)

Madam Mim – Snake (x3)

Merlin – Crab (x2)

Merlin – Goat (x3)

Merlin – Rabbit (x1)

Merlin – Shapeshifter (x1)

Merlin – Squirrel (x2)

Freeze (x2)

I'm Stuck (x2)

Beast – Forbidding Recluse (x2)

Benja – Guardian of the Dragon Gem (x2)

Cinderella – Knight in Training (x2)

Eli La Bouff – Big Daddy (x2)

Hercules – Hero In Training (x2)

Kronk – Junion Chipmunk (x1)

Lawrence – Jealous Manservant (x2)

Lilo – Galactic Hero (x3)

Prince Eric – Dashing and Brave (x2)

Prince Naveen – Penniless Royal (x3)

The Huntsman – Reluctant Enforcer (x1)

The Prince – Never Gives Up (x2)

Tiana – Celebrating Princess (x1)

Tiana – Diligent Waitress (x3)

Last Cannon (x2)

Mouse Armor (x2)
In total, this deck has:
52 character cards, four action cards, and four items.
54 inkable cards, 6 not-inkable.
Key Cards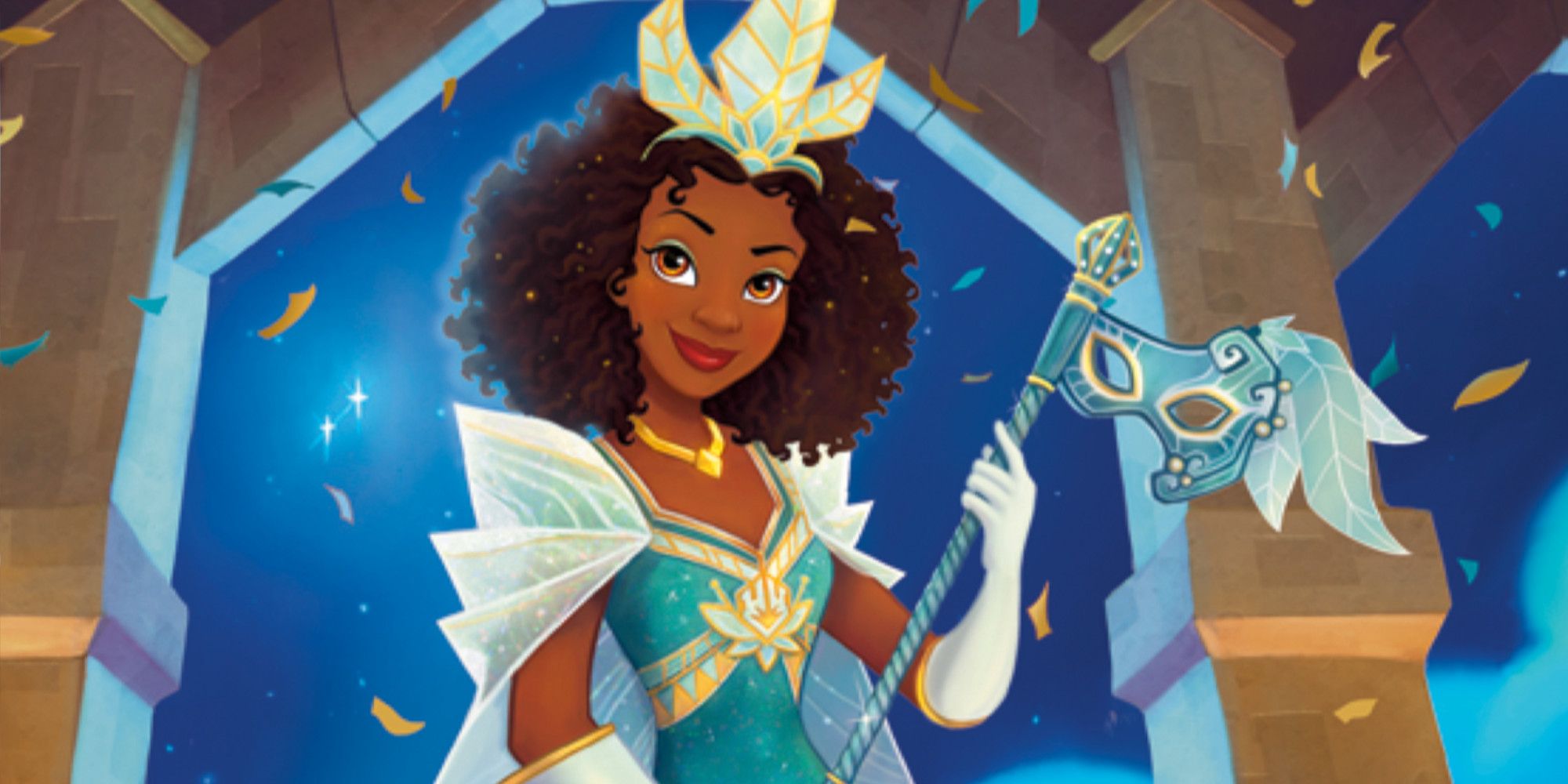 Madam Mim and Merlin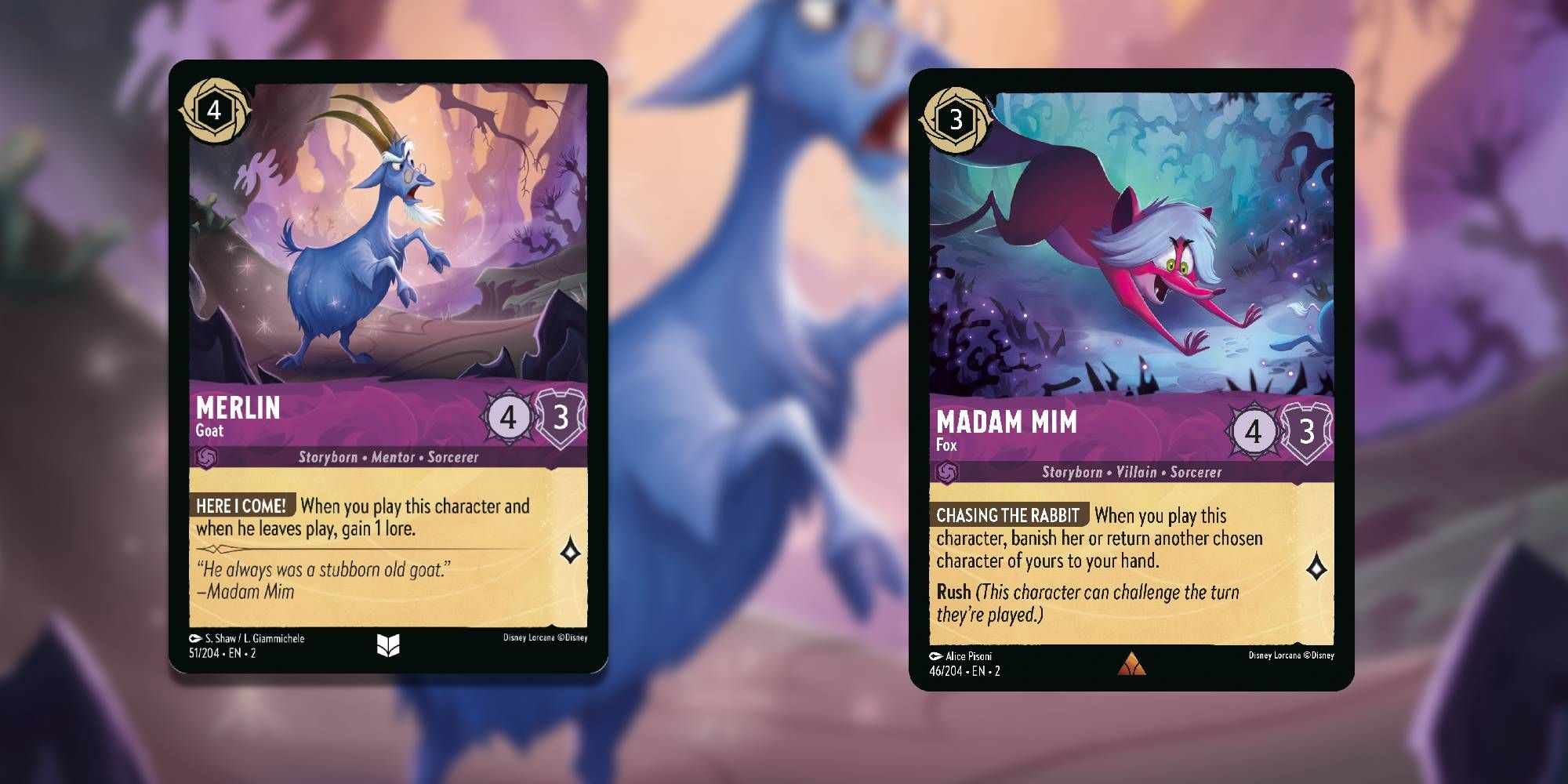 The 13 Madam Mim and Merlin cards make up the core of this deck, which focuses on using Madam Mim to bounce characters back into your hand to gain extra value out of Merlins' abilities. Any Merlin is a good target for Madam Mim, but there are a few in particular that synergize well together.
If you manage to bounce Merlin, Crab back to your hand with Madam Mim, Fox, you can give yourself a Rush character with seven Strength for only three ink. The best target, however, will almost always be Merlin, Goat, who truly seems to be the G.O.A.T. of Rise of the Floodborn.
Bouncing him back into your hand gives you one lore immediately, and you can play him again to continue earning lore in a way that your opponents can not respond to.
You will want to use Madam Mim to return Merlins to your hand when you can, but when you can't Madam Mim has some other good targets in this deck.
Bouncing Benja – Guardian of the Dragon Gem back to your hand can help you deal with the items that the other starter deck likes to play, and bouncing Lawrence, Jealous Manservant back is a good way to heal him after he challenges something so he can regain his +4 Strength when you play him again.
No matter what you're bouncing with Madam Mim, you ideally have Merlin, Shapeshifter on the board as well, who will gain extra lore value from questing every time a character returns to your hand. Heihei, Persistent Presence is also a good, cheap tool for juicing Merlin.
Tiana – Celebrating Princess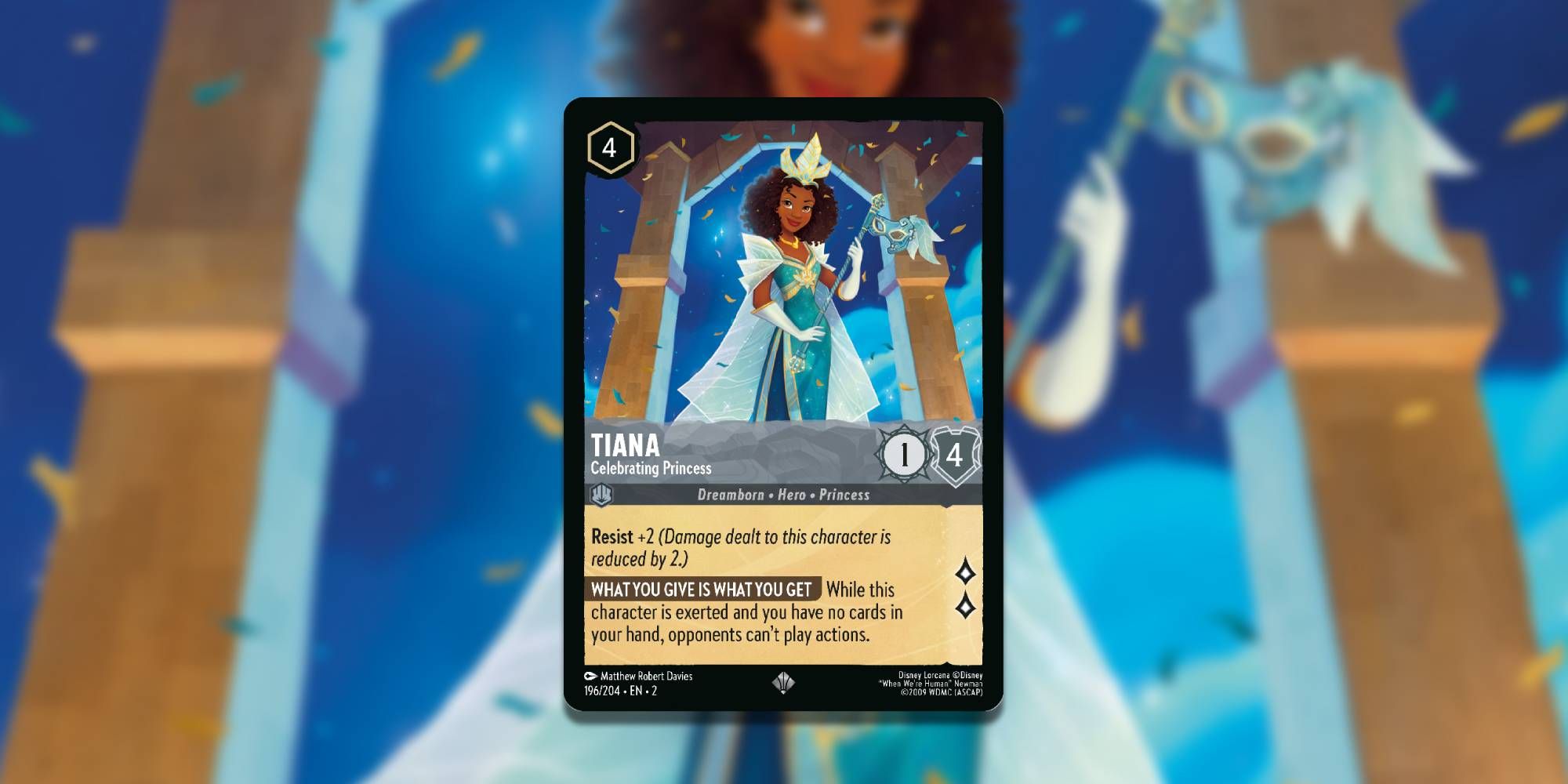 The jury is still out on how useful Tiana will end up being in constructed, but in a starter deck format where top-decking is all but guarenteed, Tiana is a game-winner. She's a good quester that's difficult to deal with thanks to her Resist +2 stat, and if you can ensure your hand is empty the turn after you play her, you can leave your opponent with useless cards stuck in their hand.
You never want to be in top deck mode, but it's nice to have a card that rewards you for being in a precarious situation.
Be careful with Heihei, Persistent Prescence; Merlin, Rabbit; and Kuzco, Wanted Llama while Tiana is on the board. If you let them get banished on your opponent's turn they will all put a card into your hand, allowing your opponent to start playing actions again before you'll have a chance to get rid of it. Prince, Never Gives Up is a useful card for protecting your weaker characters, as well as Tiana.
Kronk – Junion Chipmunk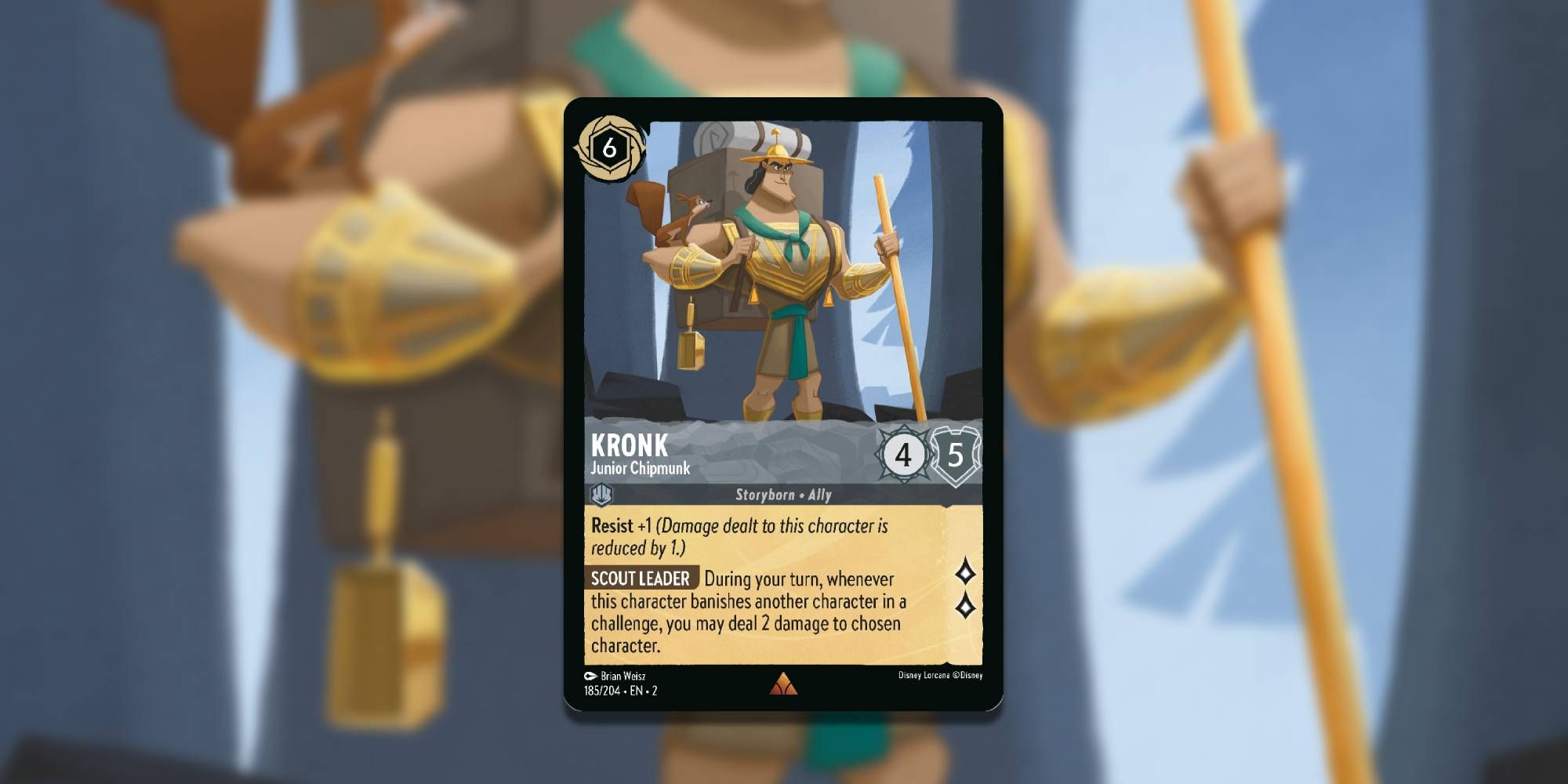 When you need someone to fight for the board, Kronk, Junion Chipmunk is your guy. Resist +1 may not seem like a lot, but it means Kronk can take down three characters with three Strength instead of two, or even five characters with two Strength instead of three.
Each time he banishes something, even if he's the one being challenged, he'll also get to deal two damage to another character. This is unquestionably Might and Magic's best tool for controlling the board.
Mouse Armor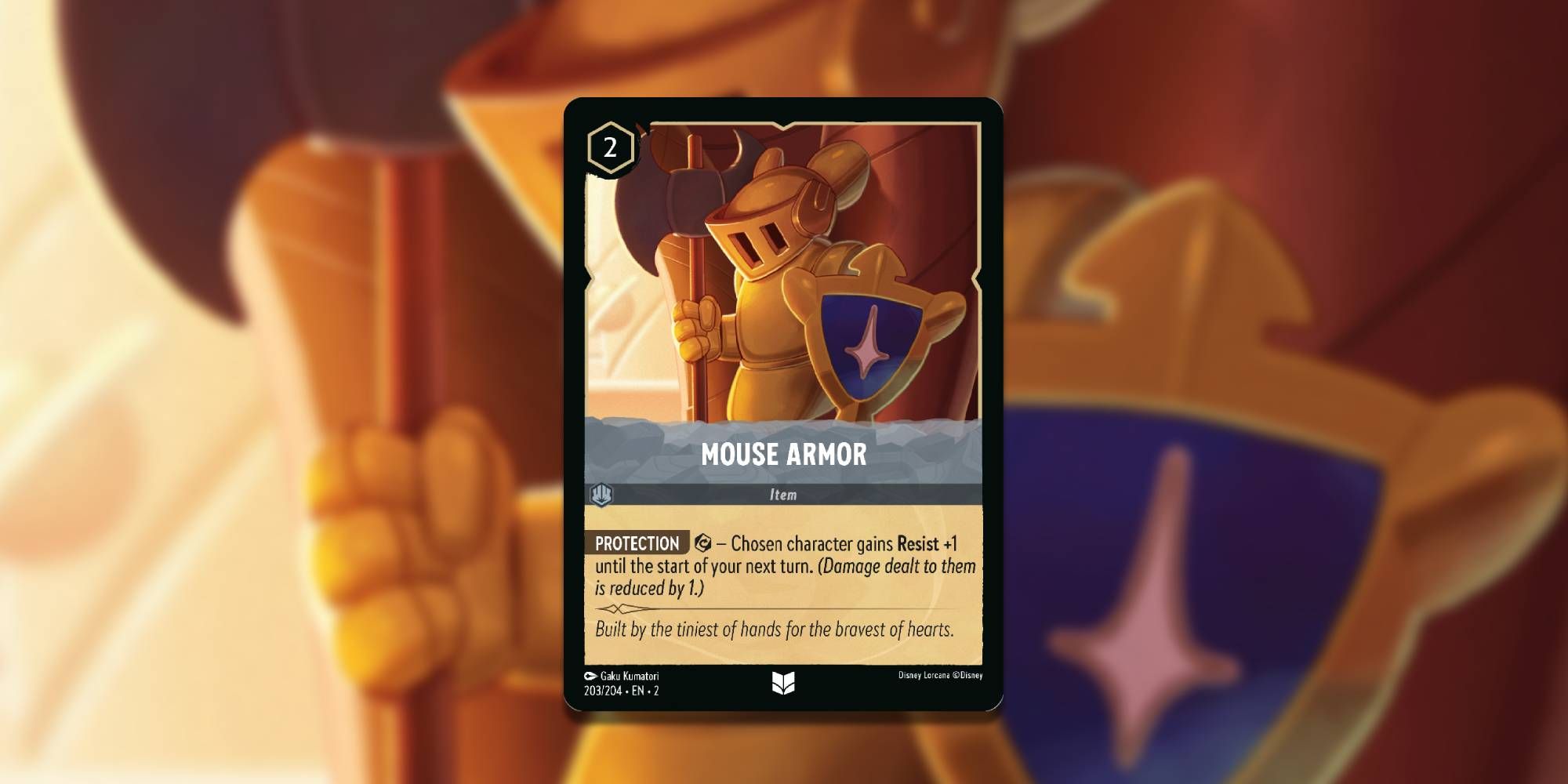 Mouse Armor may not seem like much, but being able to use it every turn for free makes it an incredibly powerful tool in this deck. At two cost, it will allow you to turn even trades into favorable trades early, and help keep your characters on the board throughout the game.
Might and Magic is chock-full of well-stated vanilla cards, like Prince Naveen, Penniless Royal; Hercules, Hero in Training; and Eli La Bouff, Big Daddy that all turn into powerhouses with the benefit of Resist +1. Multiple Mouse Armors will stack the effect too, which can make characters that already have some Resist, like Tiana, almost impossible to banish.
Your Opening Hand And When To Mulligan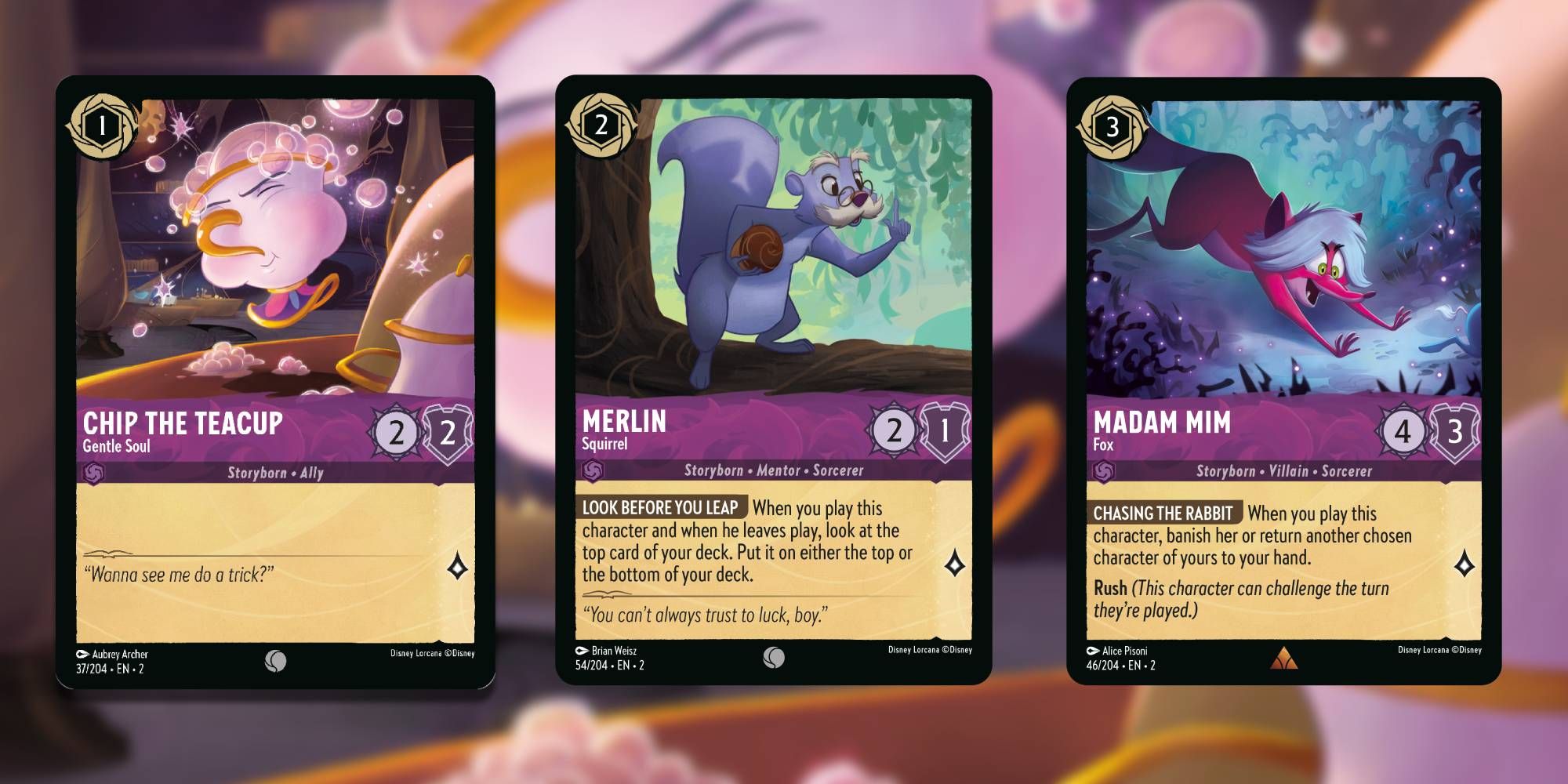 When assessing your opening hand for this deck, keep these things in mind:
Can you play on curve? Bouncing cards back into your hand can sometimes mean giving up board control in exchange for repeating powerful effects. If you start with any Madam Mim cards in your hand, its important to also have good candidates for bouncing. The awkward ink cost of Merlin and Madam Mim cards means that you might be better off playing them off-curve and instead focusing on building a board of strong bodies early on.
You don't always have to ink every turn. With the exception of Kronk, this deck caps out at four-cost cards. It's important to consider what you want to use as ink in your opening hand, but this deck is designed to play more and ink less. Consider how useful every card in your hand is, because there's a chance you might play all of them.
If You Keep Tiana, Cut Your Draw. If your plan is to dump your hand to get the most value out of Tiana, then you don't want to use cards like Kuzco, Heihei, or Merlin, Rabbit. They risk deactivating Tiana's ability, so it's better not to play them. If you don't have Tiana, these are all great cards that will help you keep a healthy hand
Amethyst/Steel Playstyle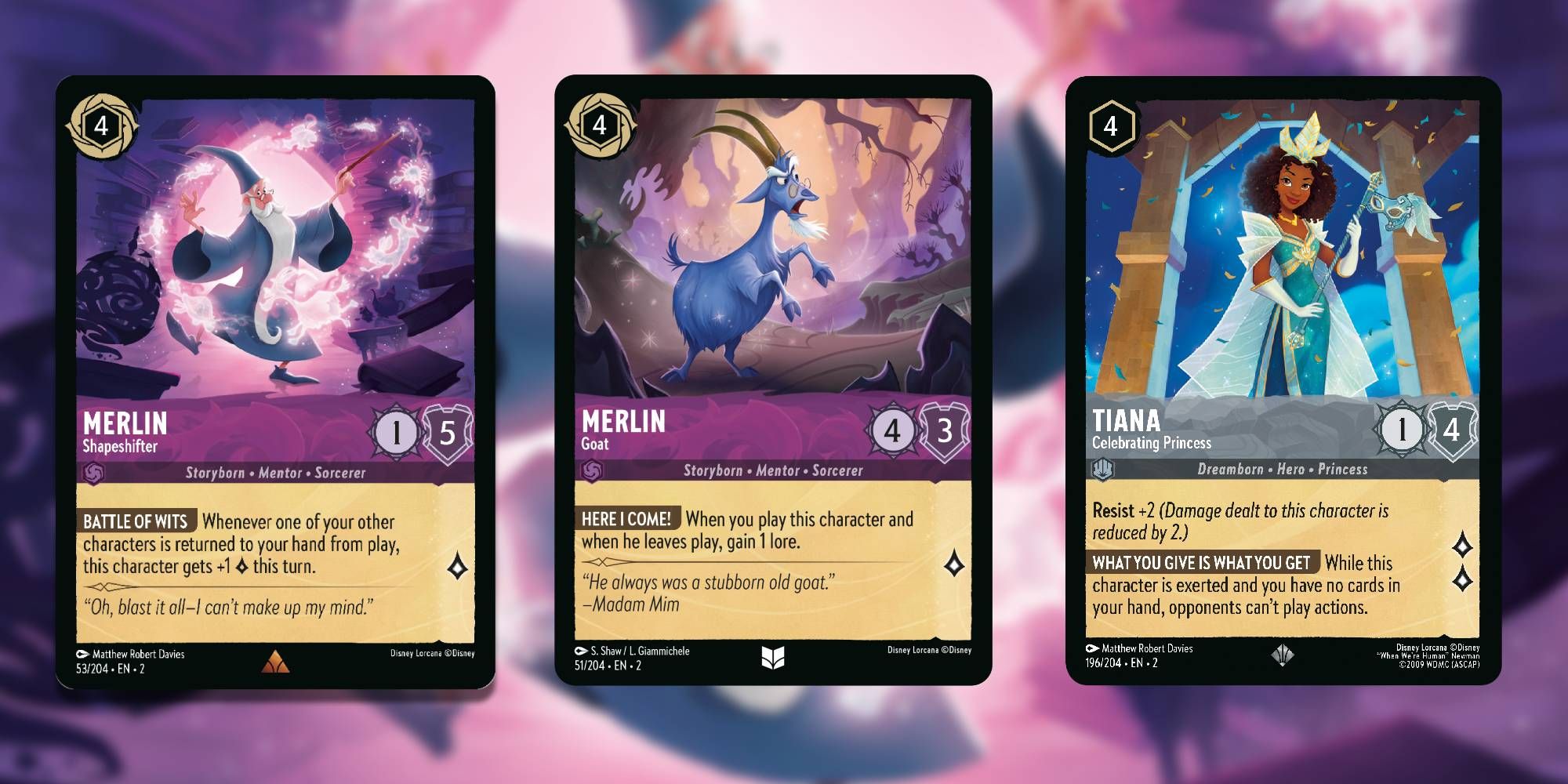 Might and Magic combines un-counterable bounce abilities with large, well-statted characters that are difficult to remove thanks to Resist.
In an ideal situation, you set up huge-swing turns with cards like Merlin, Goat; Madam Mim; Fox; Merlin; Shapeshifter; Heihei, Persistence Presence; and Mouse Armor to control the board with challenges, bounce the Goat back to your hand for free lore, quest with the Shapeshifter for huge lore gains, and protect him from retribution with Mouse Armor.
All of those things aren't going to happen altogether every time, but you only have to combine the effects of two or three cards to get a lot of value from your turns.
Getting those combo pieces together is easier thanks to cards like Cinderella, Knight in Training; The Huntsman, Reluctant Enforcer; and Merlin, Squirrel, that help you draw cards and filter through your deck quickly. Using these tools to source your high-impact cards like Kronk, Tiana, and the Goat will help you set up your board, maintain control, and squeak out the lore you need to win.
When you can't find the cards you need to bounce them around for free lore and prizes, you should focus on your Resist cards and use Mouse Armor to give Resist to your vanilla cards like Prince Naveen and Lilo, allowing them to quest safely and forcing your opponent to overspend their resources to deal with them.
If you can get Kronk out on turn six, your opponent is going to have a difficult time regaining control of the board – especially if your Tiana's is stopping them from using actions.
Weaknesses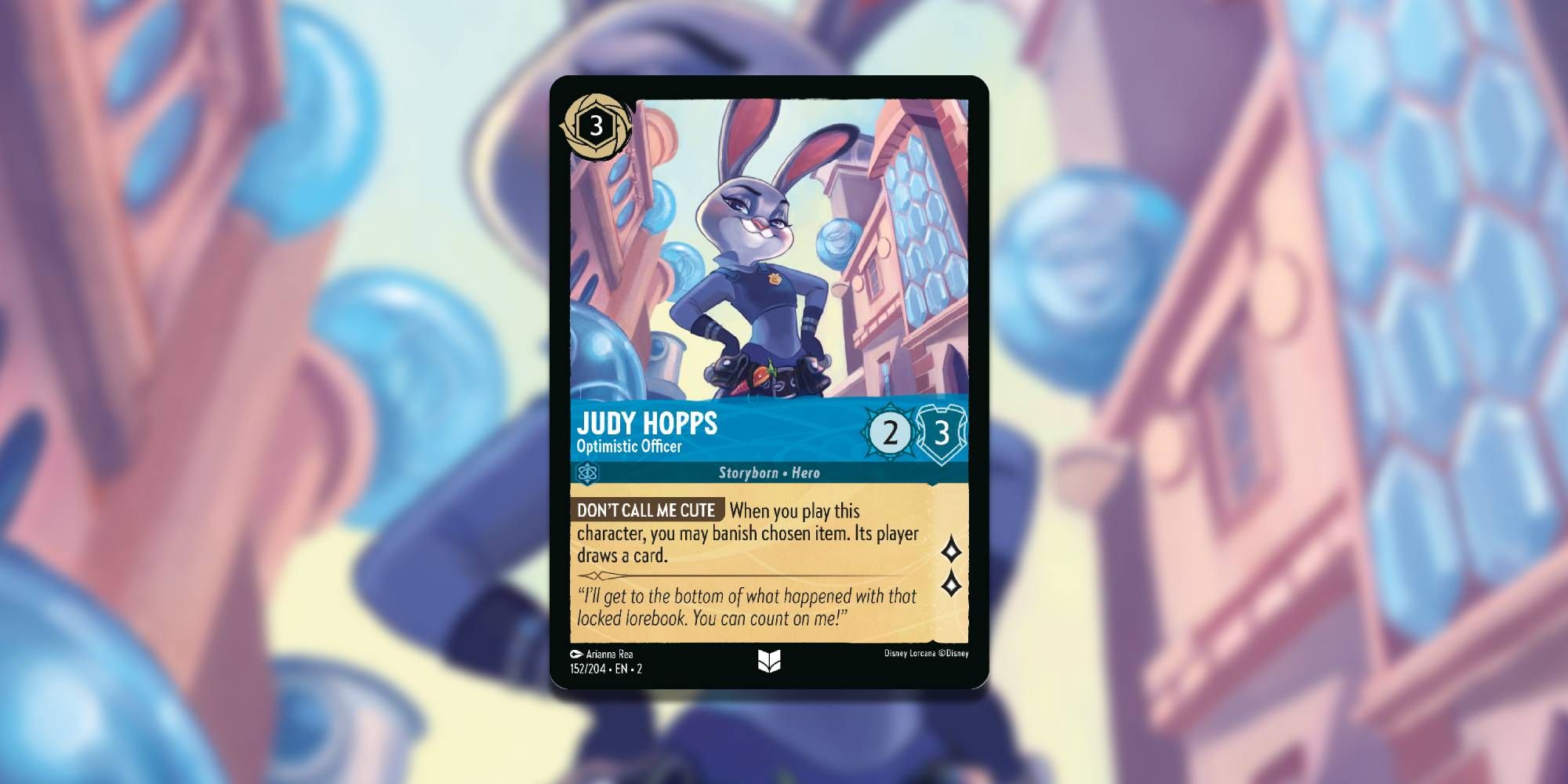 Might and Magic is a nice showcase of the expansion's big new mechanics, but its pool of technical options is pretty limited. It has no way to heal your characters, no removal, no songs, a very little card draw. It excels at playing characters that are difficult to remove, but it doesn't have much going for it beyond that.
There aren't enough bounce cards in this deck to justify using it – only one Merlin, Shapeshifter means you likely won't see it in most games – and not having any cards that cost more than four means it will struggle more the longer the game goes on. If your opponent can banish your Mouse Armor with a Judy Hopps or Beast, you're going to be in even bigger trouble.
NEXT: TCG Release Dates 2023