One of the best cards that arrived alongside the Paradox Rift expansion in the Pokemon TCG was Gholdengo ex. If you play it well, this card can knock out every card in the meta. The sticking point is that it requires discarding several Energy Cards to do so.
RELATED: Pokemon TCG: Gardevoir ex Deck Guide
To make Gholdengo a great card, you must accompany it with cards that supply it and retrieve the discarded Energy Cards. With the right deck and strategy, though, Gholdengo ex as the potential to reach the so-called S-tier of the meta.
Gholdengo Ex Decklist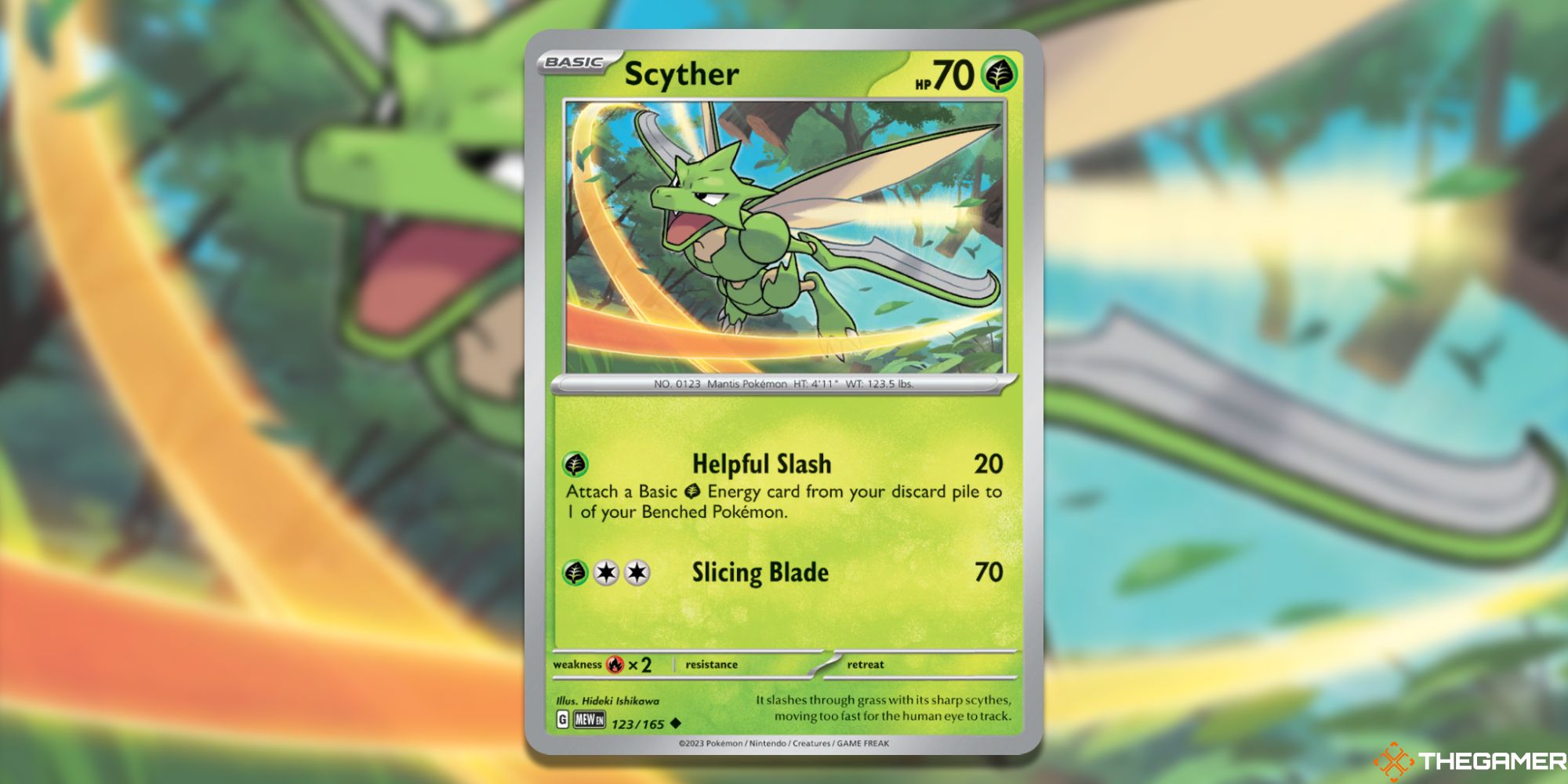 This is the list of all the cards you'll be using when playing this deck:
Pokemon Cards

Gimmighoul PAR (x4)

Gholdengo ex PAR (x4)

Scyther MEW (x2)

Scizor OBF (x2)

Bidoof CRZ (x1)

Bibarel BRS (x1)

Manaphy BRS (x1)

Radiant Greninja ASR (x1)

Trainer Cards

Battle VIP Pass FST (x4)

Counter Catcher PAR (x1)

Earthen Vessel PAR (x4)

Energy Retrieval SVI (x2)

Hisuian Heavy Ball ASR (x1)

Nest Ball SVI (x2)

Super Rod PAL (x1)

Superior Energy Retrieval SVI (x4)

Ultra Ball SVI (x3)

Avery CRE (x2)

Boss's Orders SVI (x1)

Worker SIT (x2)

Iono PAL (x2)

PokeStop PGO (x4)

Energy Cards

Basic (M) Energy (x11)
Gholdengo Ex Deck Key Cards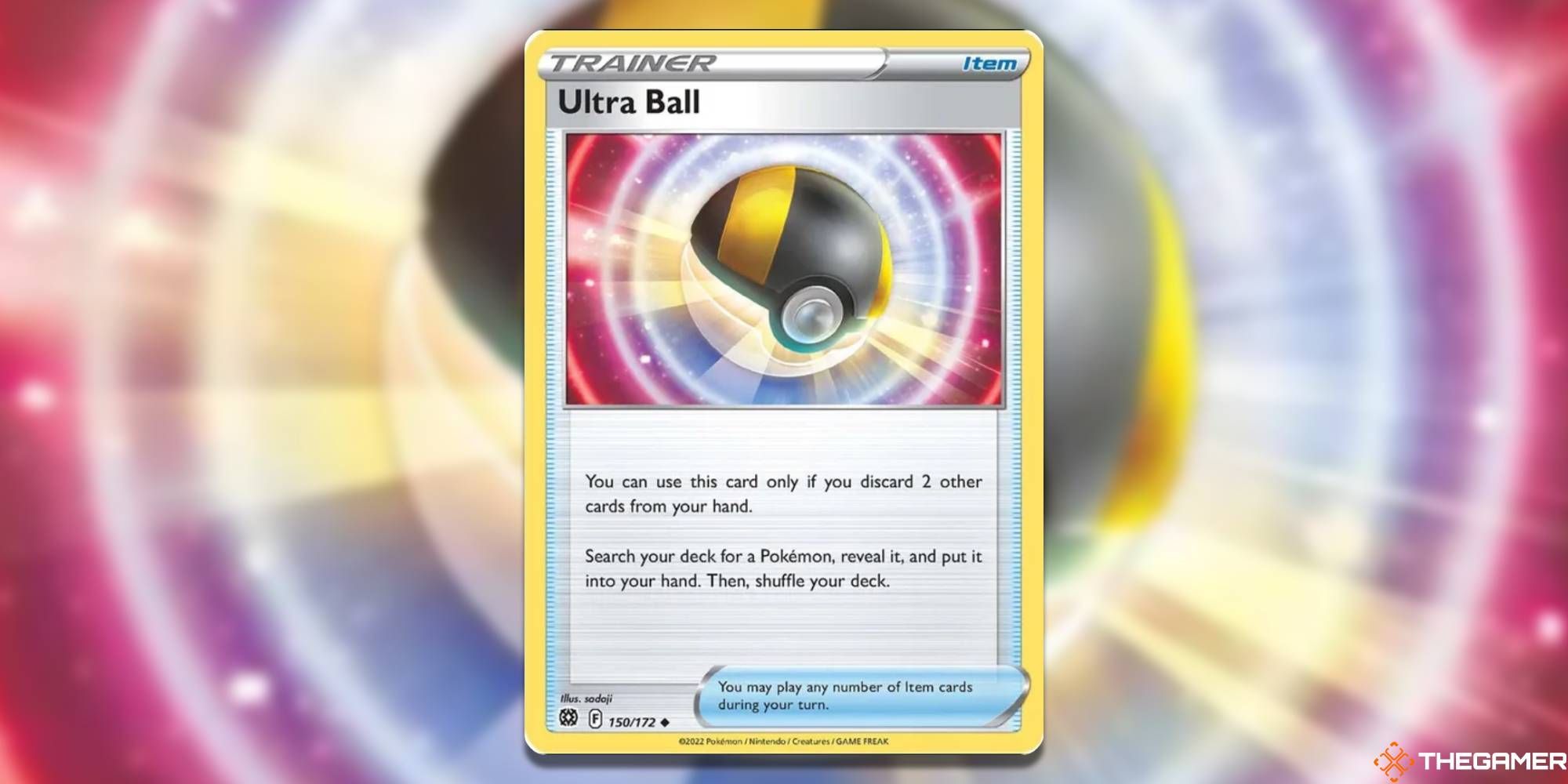 Out of all the cards shown above, these are the cards you'll be using the most while using this deck:
Gholdengo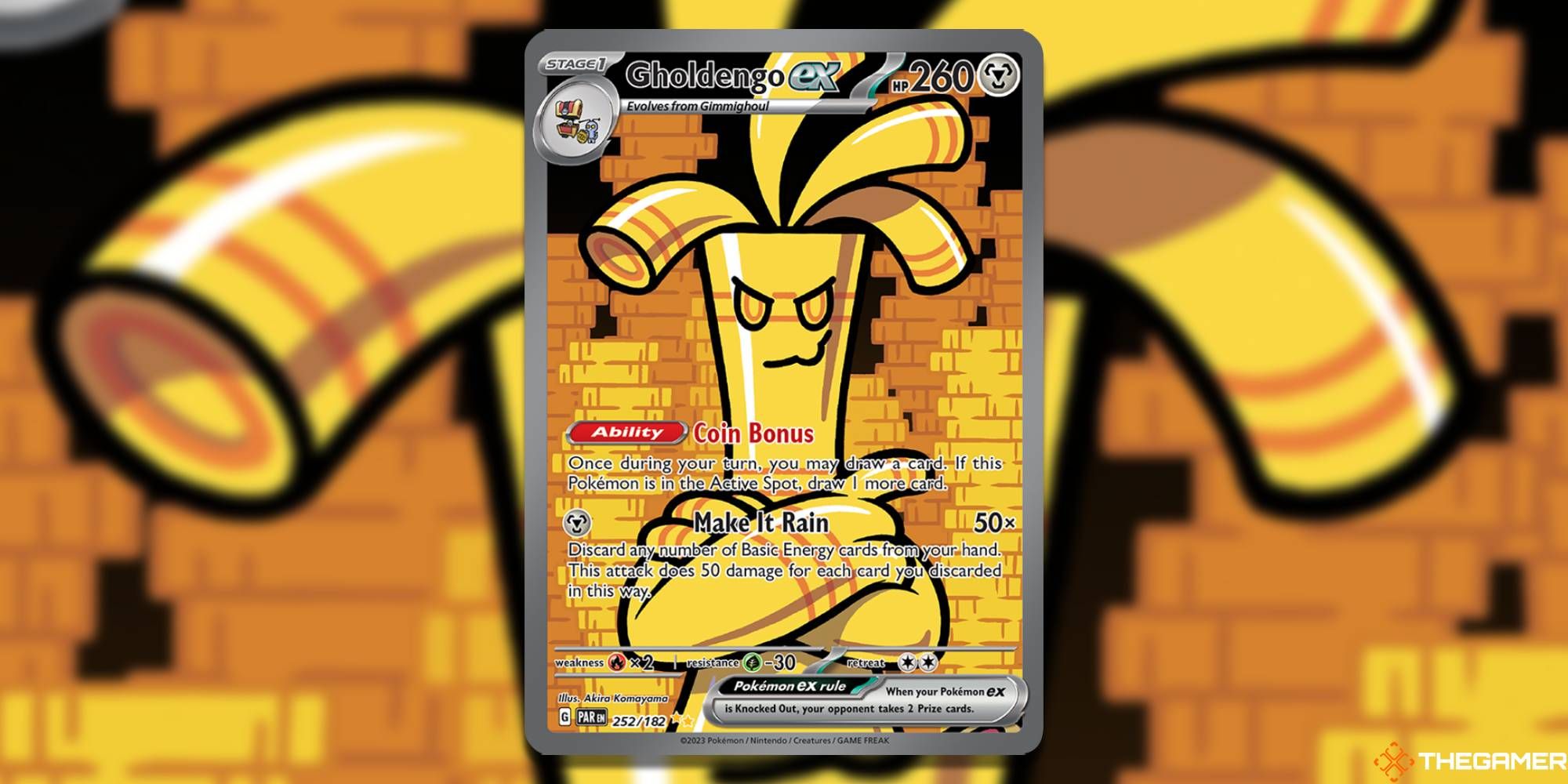 Gholdengo is the shining star of this deck. It's a steel-type card with 260 HP, a bit less than the usual HP for Ex Cards. This means that Gholdengo is not designed to be exposed in the Active Spot for long periods; you must use it only to attack. As it's a Steel-type Card, it's weak to Fire-type attacks, but thankfully, the Fire-type does not have a strong presence in the meta.
Gholdengo has an ability, Coin Bonus, which, once every turn, lets you draw a card. But you can draw two if Gholdengo is in the Active Spot. The most important thing about this ability is that it's stackable, so if you have four Gholdengos in play, you can draw four cards, or even more, if you have one in the Active Spot.
Its attack is Make It Rain, which costs a single Steel-type Energy Card and deals 50 damage for each Steel-type Energy Card you discard from your hand. This is a great attack, but it has a major drawback: you need to discard several Energy Cards if you want to reach good damage output. For instance, you need to discard seven Energy Cards to knock out cards like Mew VMAX or Charizard Ex.
But this isn't a real problem, as Gholdengo will have tools that will help you draw those cards from the deck and then take them back from the Discard Pile when it needs them again.
Scyther And Scizor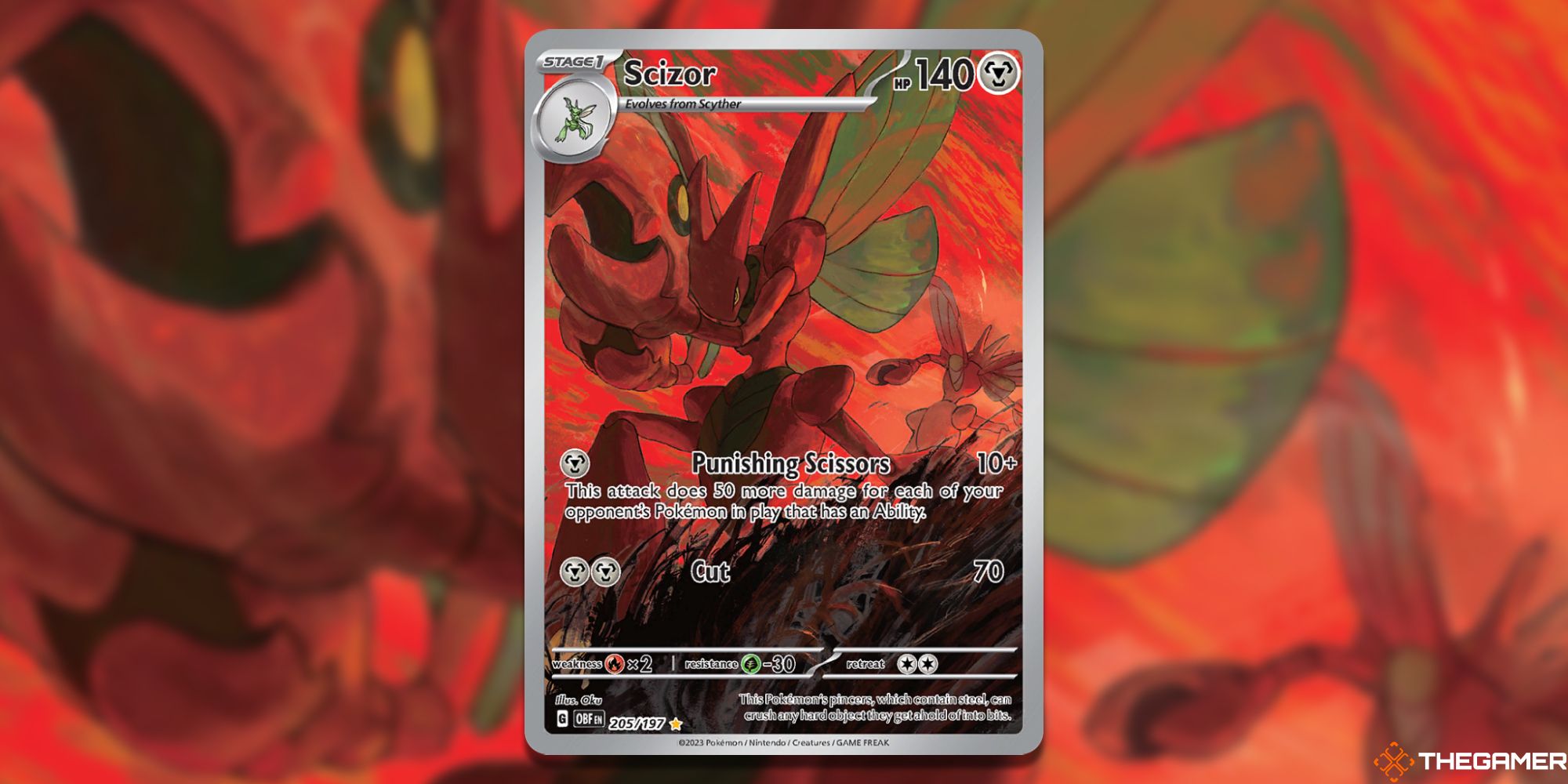 As Gholdengo is not designed to be in the Active Spot for long, you don't want to risk it during the match's early stages, hence the inclusion of both Scyther and Scizor on this deck. Aside from being one-prize cards (so they don't give the upper hand to your opponent if they defeat them), Scizor is heavily compatible with Gholdengo.
Scizor has an attack named Punishing Scissors, which costs a single Steel-type Energy Card and deals ten damage plus 50 for each of your opponent's cards in play with an Ability. It's some great damage at a very low cost.
Scyther isn't behind either, as it's a card with no retreat cost, so if one of your cards gets knocked out, you can send this one to the Active Spot while working on building your next attacker, and then, if you need Scizor to attack, you can retreat and evolve it easily.
Radiant Greninja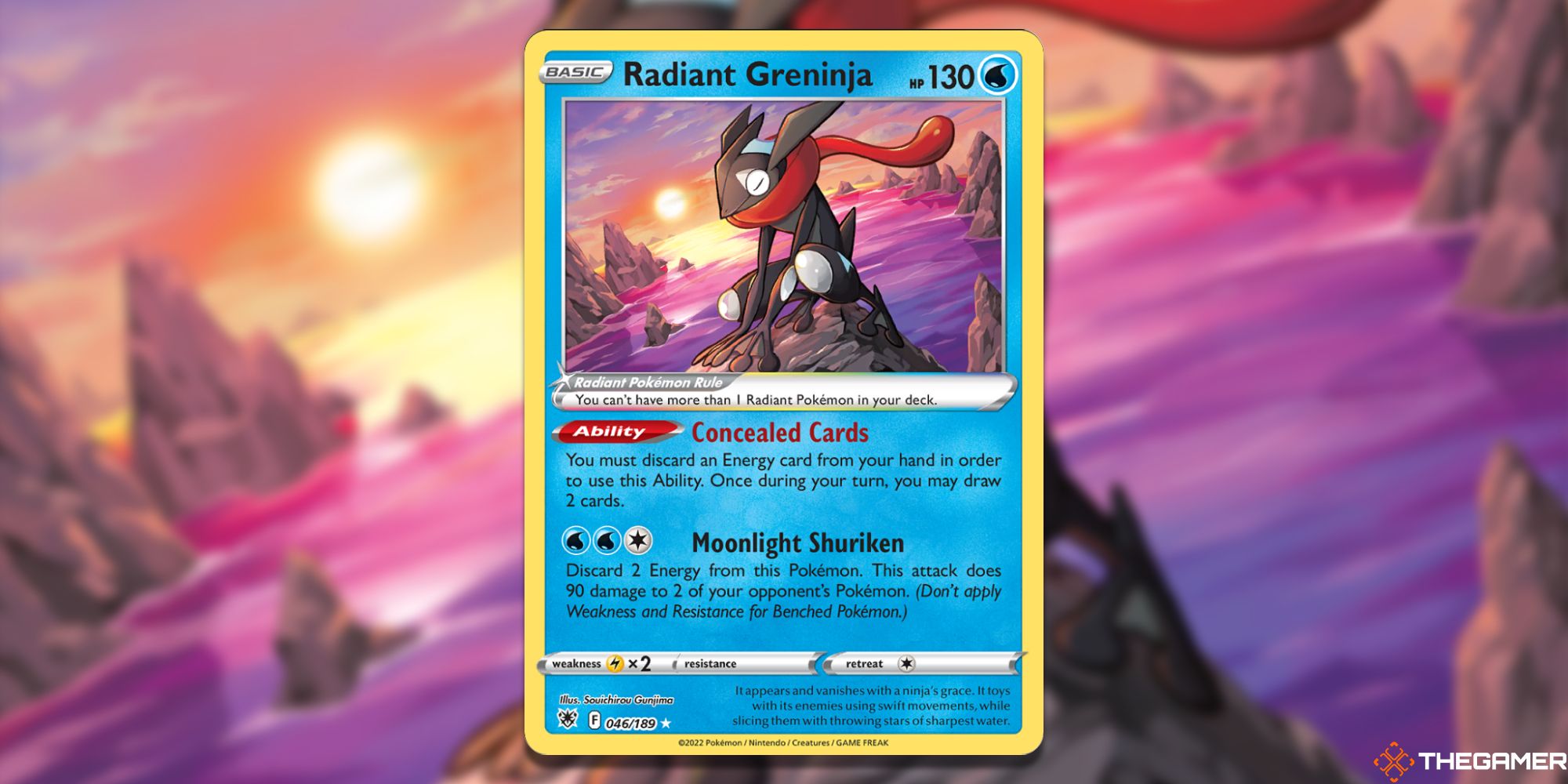 Radiant Greninja will be helpful if you need a specific card but can't make it appear. This card is a staple in the meta, and it's because of its ability, Concealed Cards. To proc it, you need to discard an Energy Card. If you do, you can draw two cards from your deck.
This deck does not use Water-type Energy Cards, so you won't use Moonlight Shuriken.
Bidoof & Bibarel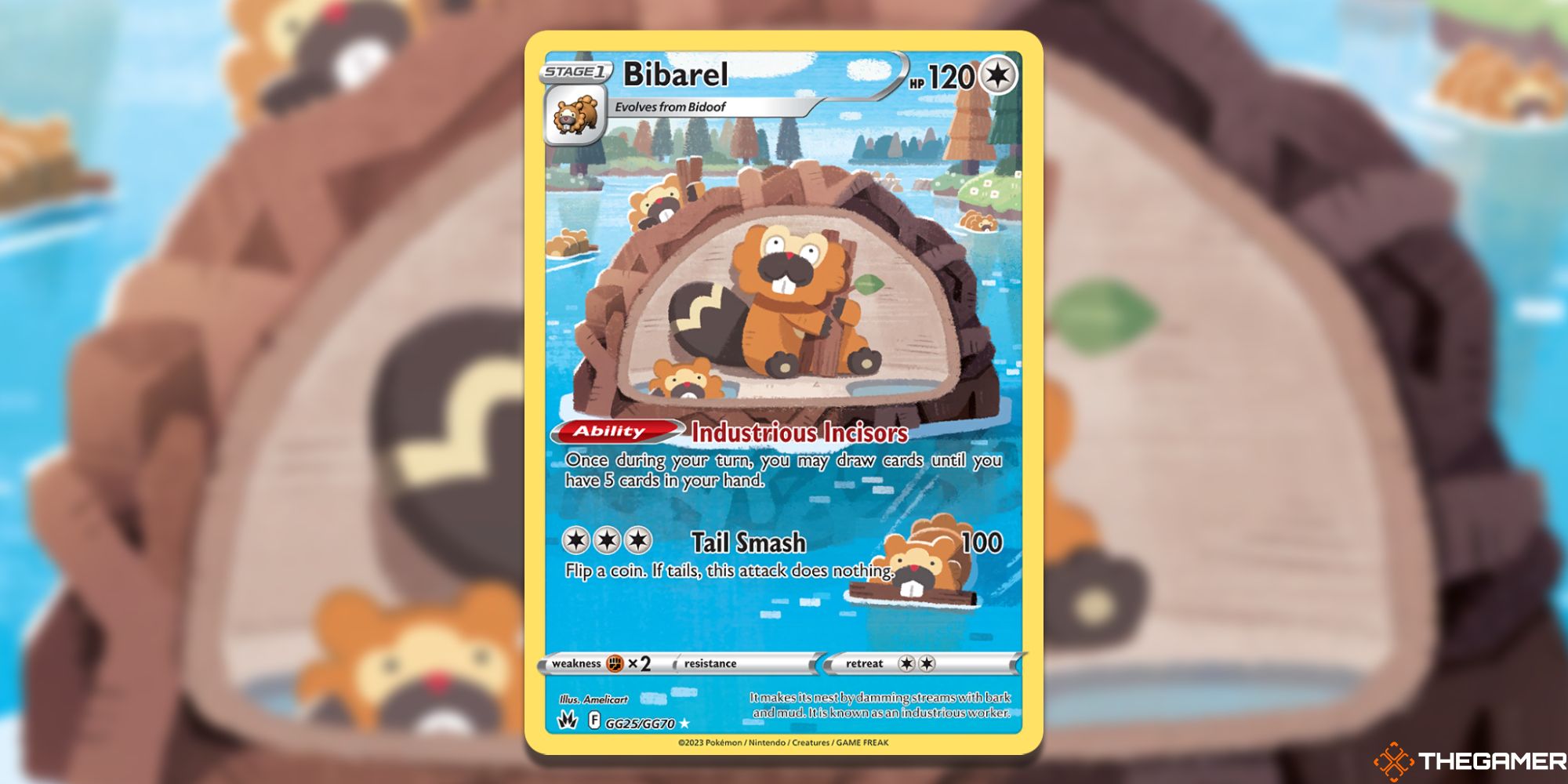 Bidoof, and more importantly, Bibarel, will offer protection against cards like Iono or Roxanne, which forces you to have hands with just a few cards, which can compromise your strategy.
Bibarel has an ability named Industrious Incisors, which lets you draw cards until you have five in your hand. That's enough to help yourself if an Iono (or any other card) leaves you without cards to play. The Gholdengos on your bench will help you, too.
Bibarel will be more helpful in the match's early stages or when you don't have Gholdengos on your bench that can draw cards easily. It can always happen. That's why these two cards are on the deck.
RELATED: Pokemon TCG: Alakazam ex Deck Guide
Battle VIP Pass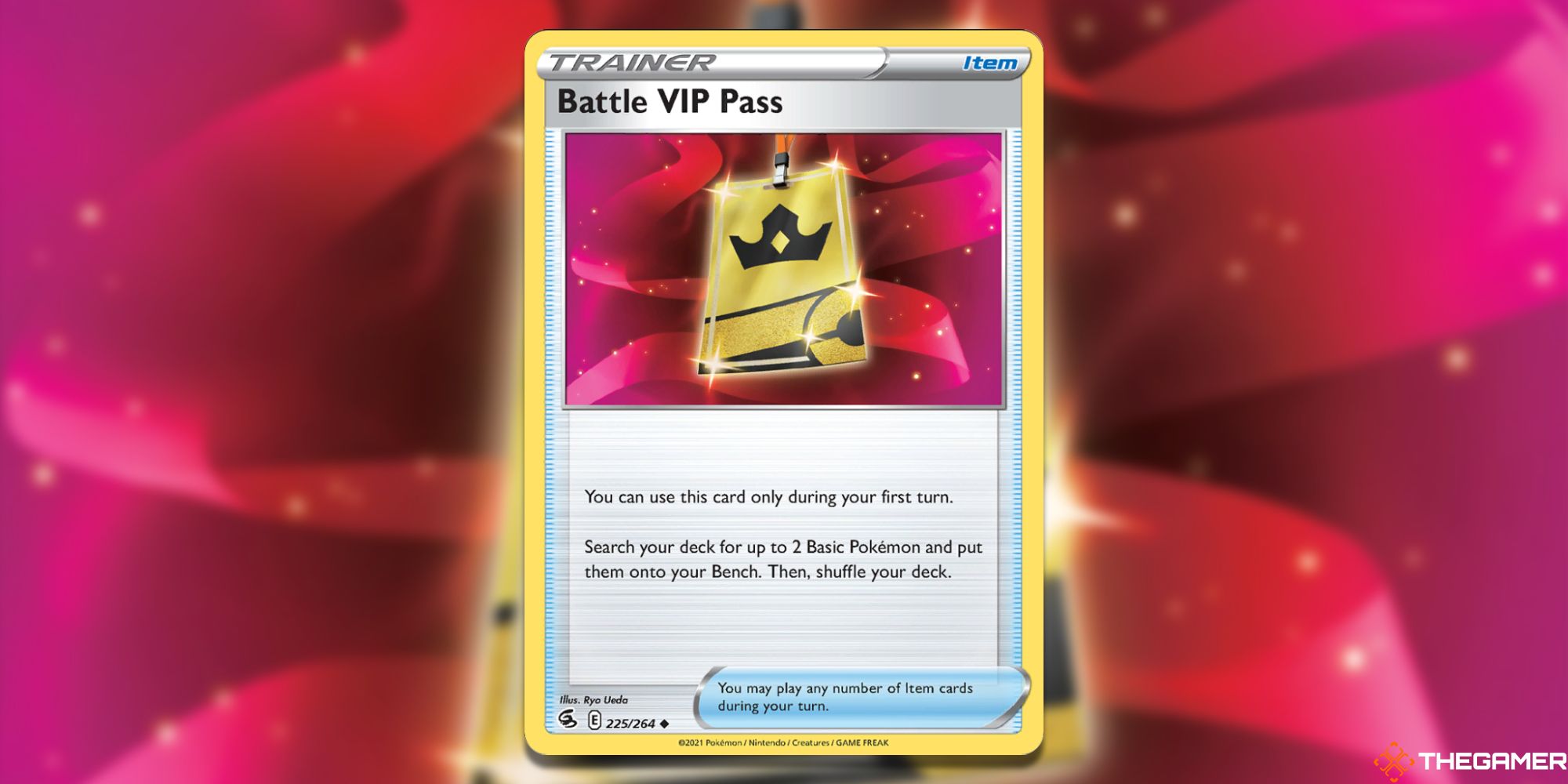 Your aim with this deck is to build it pretty quickly while, at the same time, keep searching for Energy Cards. The list is rather small as you need a whopping amount of Energy Cards to make this deck work, so you have few resources to work on.
That's why a card like the Battle VIP Pass is so necessary, as it lets you search for two Basic Pokemon on your deck. It's fair to say you can only use this card on your first turn. After that, it only works to be discarded.
Earthen Vessel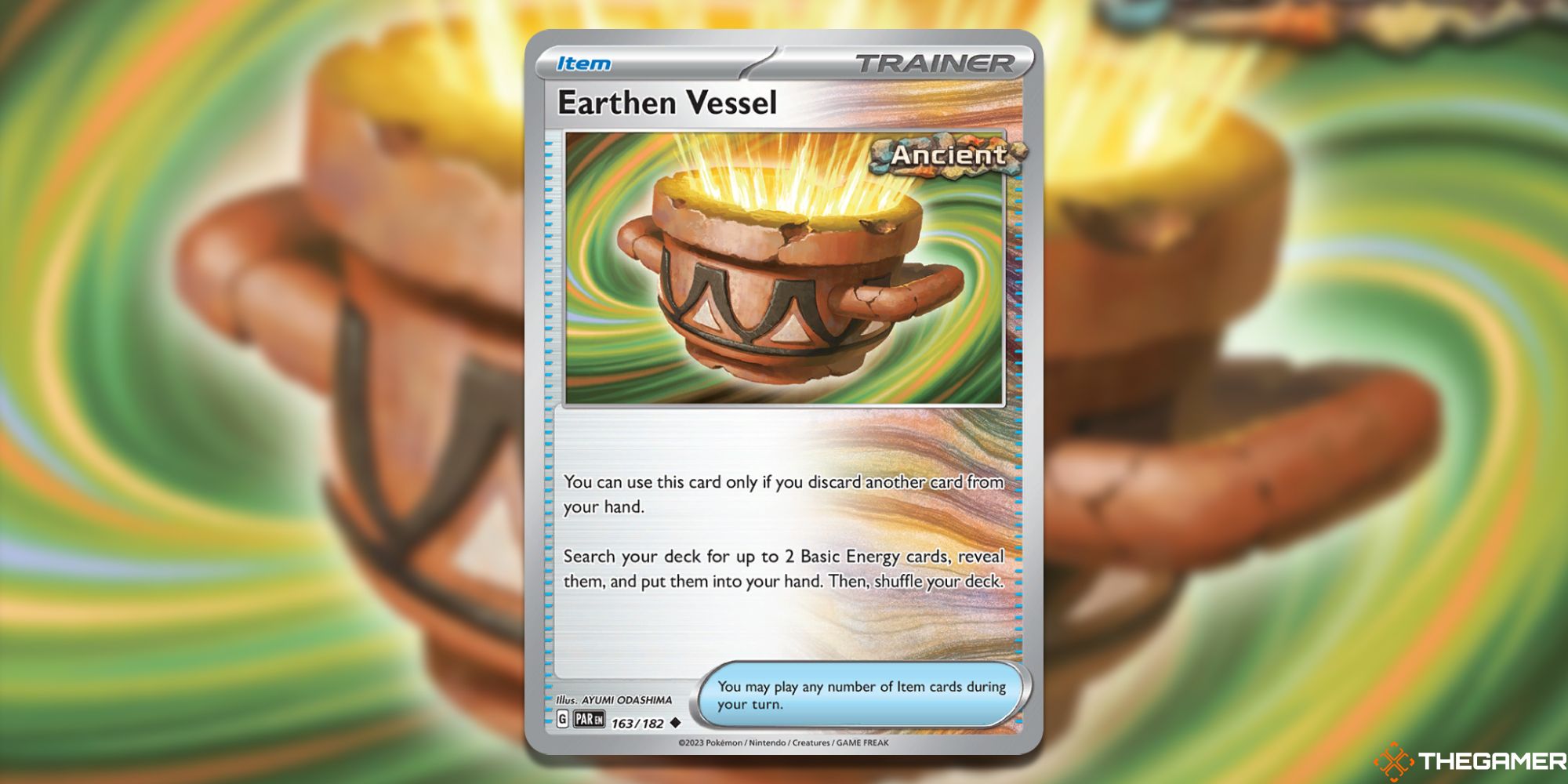 The Earthen Vessel is vital for Gholdengo, as it lets you search in your deck for two Energy Cards, but at the same time, you must discard a card. This card will be your Energy supplier during the matches.
Energy Retrieval & Superior Energy Retrieval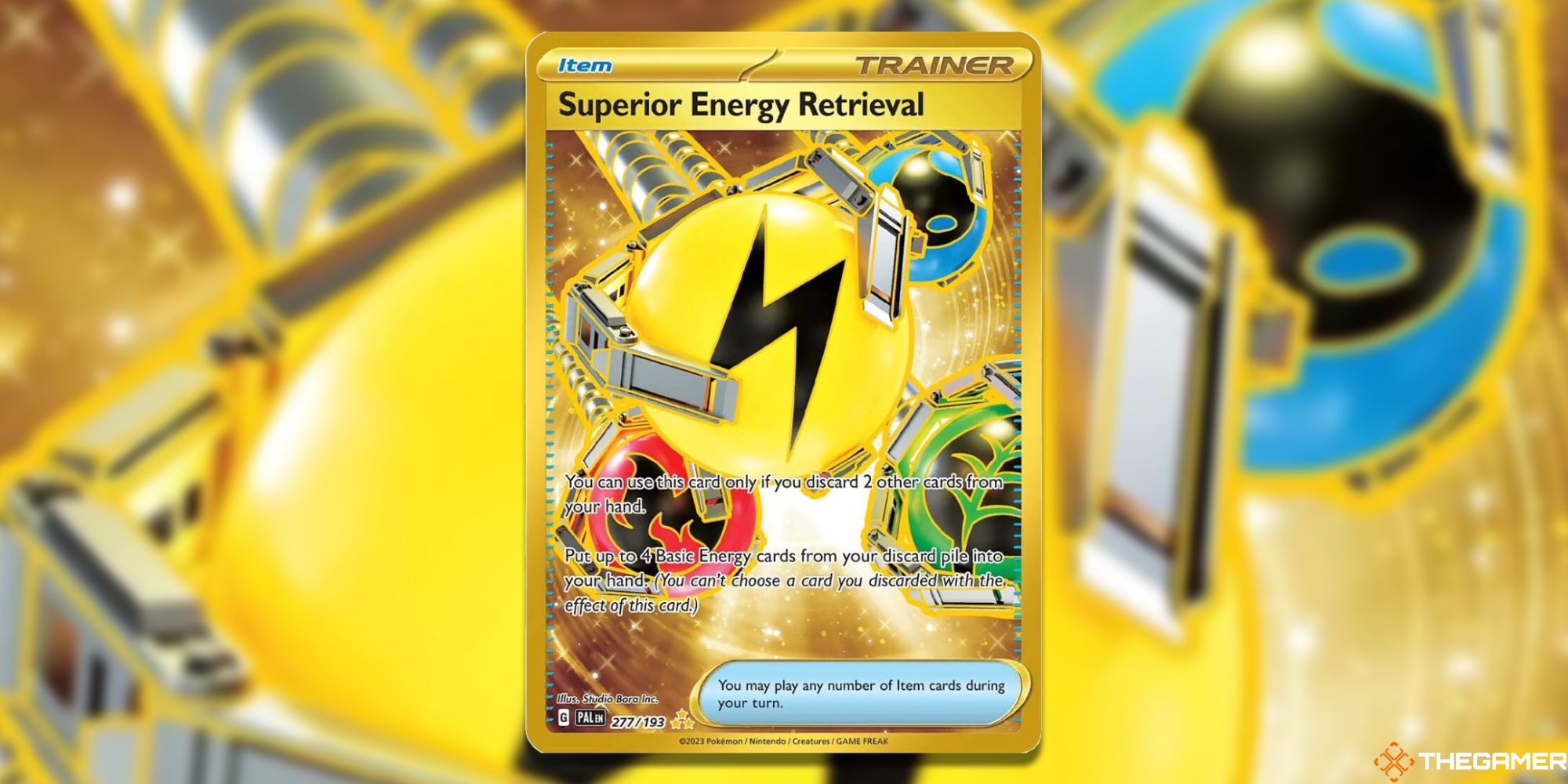 Shortly after Gholdengo attacks, all the Energy Cards you used will head to the discard pile. That's not good as you might need them to attack again, so to take them out of their misery and make them return to your hand, you'll be using the Energy Retrieval and the Superior Energy Retrieval.
The Energy Retrieval lets you recover two Energy Cards from the Discard Pile, while the Superior Energy Retrieval lets you search for up to four Energy Cards, but only if you discard two cards.
Avery & Worker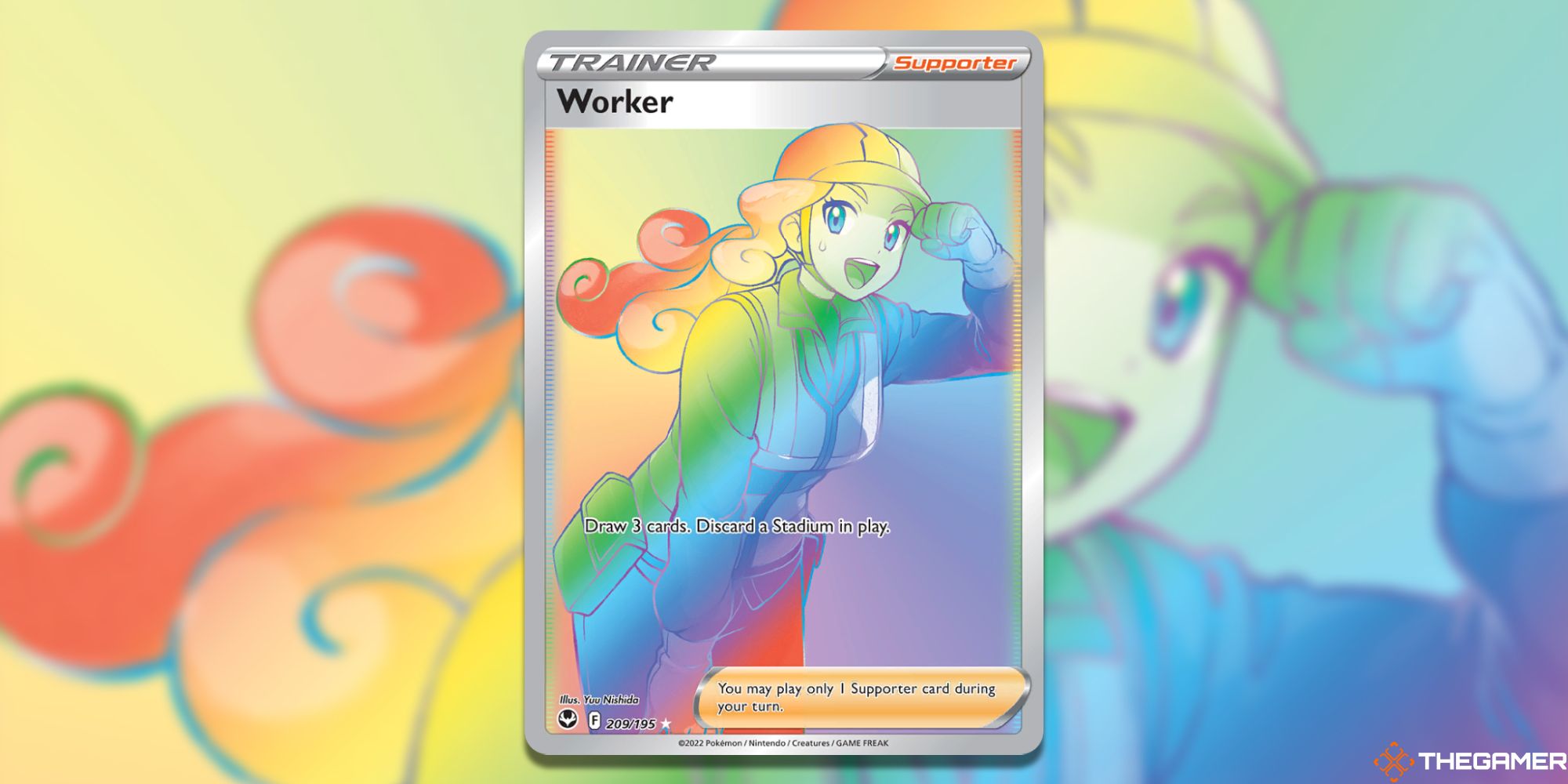 The key to making this deck work is to keep your hand in your hand as much as possible; that's why supports like Avery and Worker work like a charm.
Avery lets you draw three cards and forces your opponent to discard cards from their hand until they have three. Worker, on the other hand, lets you draw three cards and discard a stadium in play. All these side effects benefit the deck, letting you keep your hand.
PokeStop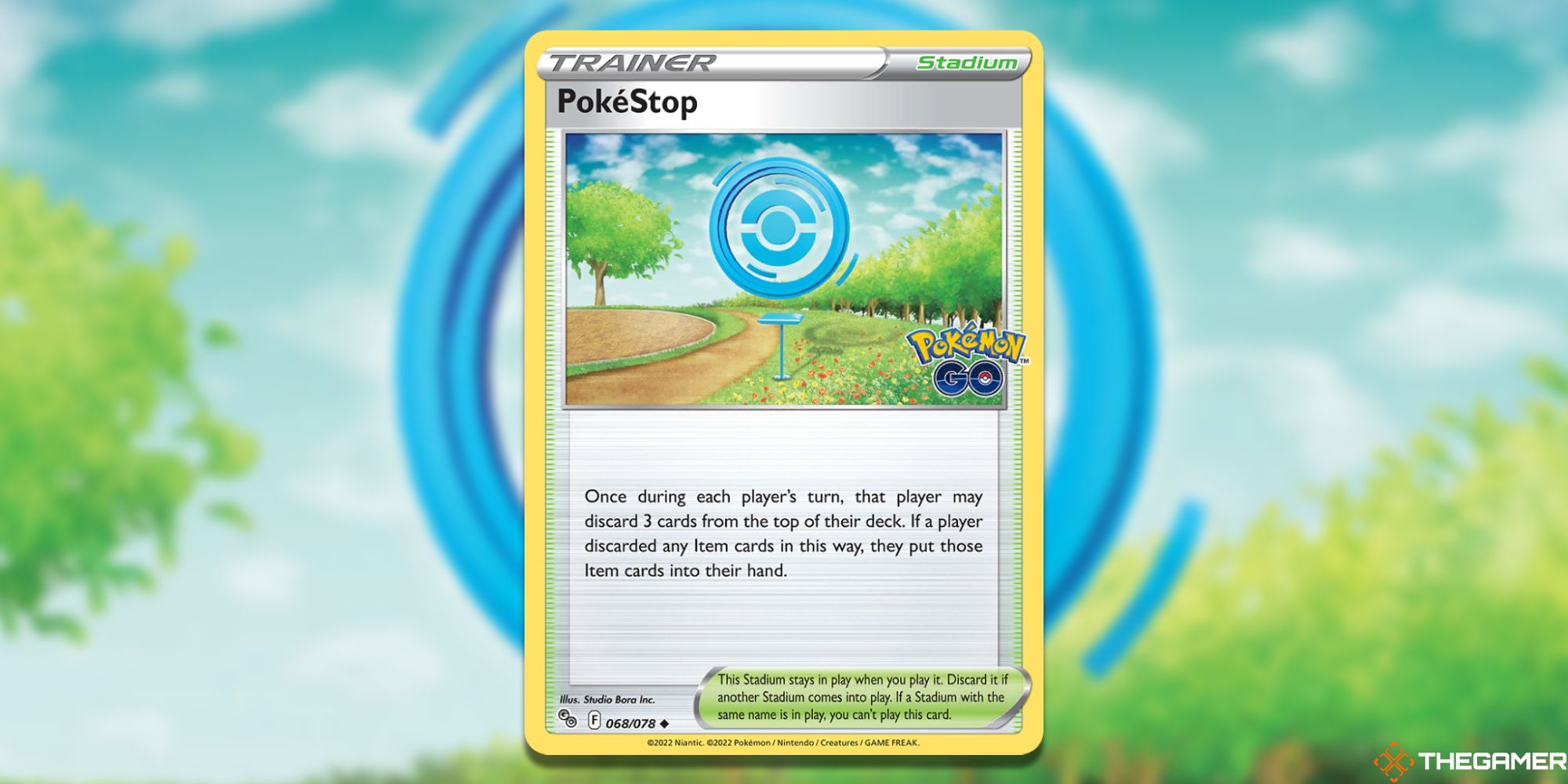 Regarding stadiums, you'll only need the PokeStop, which is good for drawing items. If this card is in play, both players must discard the top three cards of their deck whenever they want during their turn. If there are any items within these three cards, you must keep them in your hand.
Gholdengo Ex Deck Strategy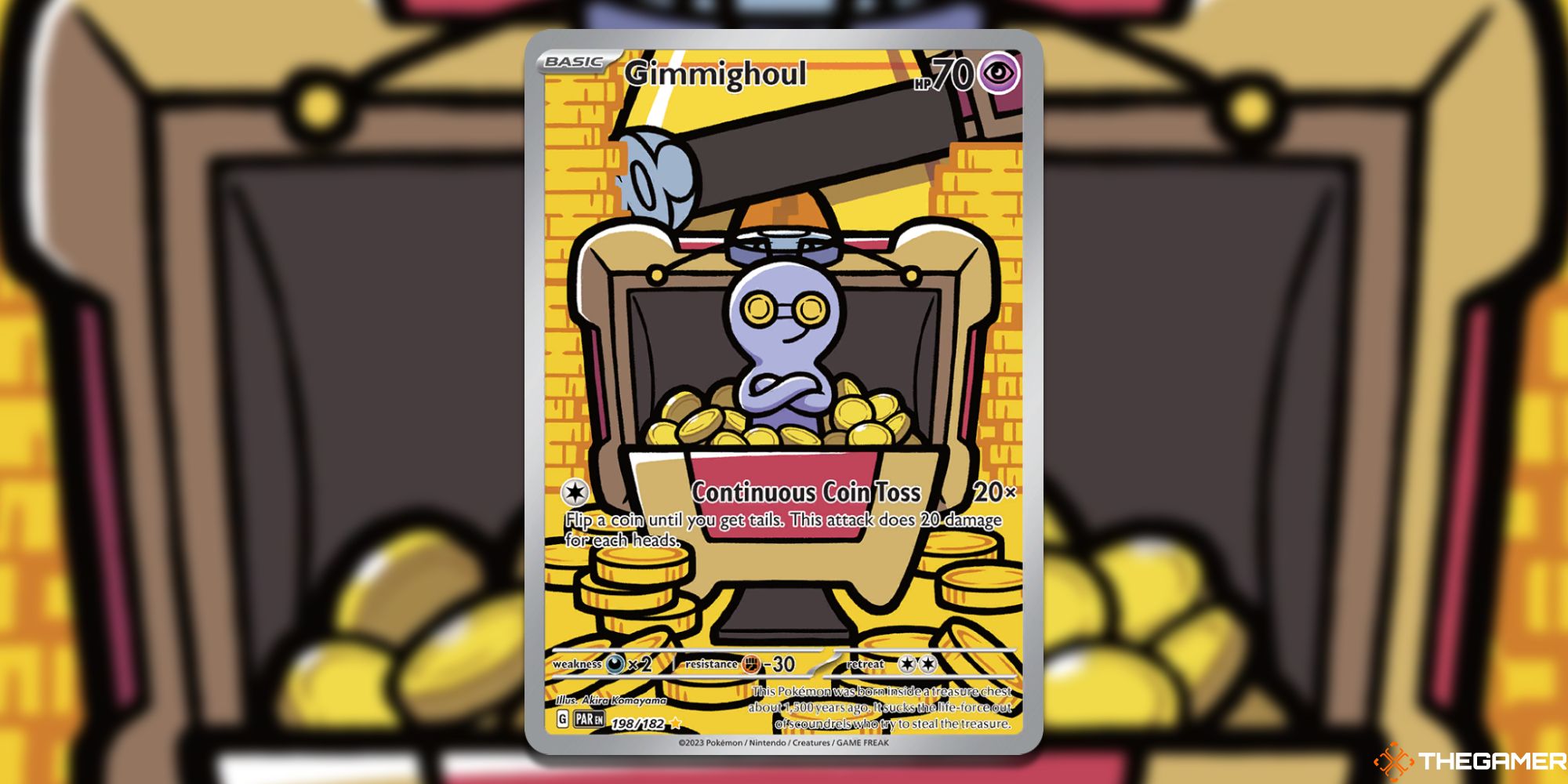 An ideal first hand should have Gimmighoul and Gholdengo or at least a Battle VIP Pass to draw them. It's also great to have a Superior Energy Retrieval in your hand or a PokeStop to try to draw them. In the first turn, you aim to find a couple of Gimmighouls and send them to the bench. At the same time, you must try to find the respective Gholdengos to evolve those Gimmighouls.
You must keep drawing cards with your items for the next few turns. The Eathern Vessel is vital, so you start having Energy Cards in your hand if you need to attack with Gholdengo. As you have built the Gholdengos, attach an Energy Card to one of them, use the Energy Retrievals in case you already discard energy Cards, then go for it and attack. The same goes if you want to attack with Scizor.
But things change slightly if you consider that attacking with Scizor is better, given your opponent's deck. Prioritize drawing Scyther and Scizor; draw an Energy and attach it to Scizor, and you'll be ready to attack. Don't stop getting your Energy Cards; you'll never know when you must use Gholdengo to attack.
Take into consideration that you shouldn't use Gholdengo against mini-cards. Keep it for when you are against Ex, VMAX and VSTAR cards. Against one-prize cards, try to find and use Scizor.
If you need to discard some cards to activate others (which is the case with Radiant Greninja, Ultra Ball, Superior Energy Retrieval, and so on), prioritize discarding Energy Cards and others like Battle VIP Pass. You can recover those Energy Cards with Superior Energy Retrievals.
Gholdengo Ex Deck Common Threats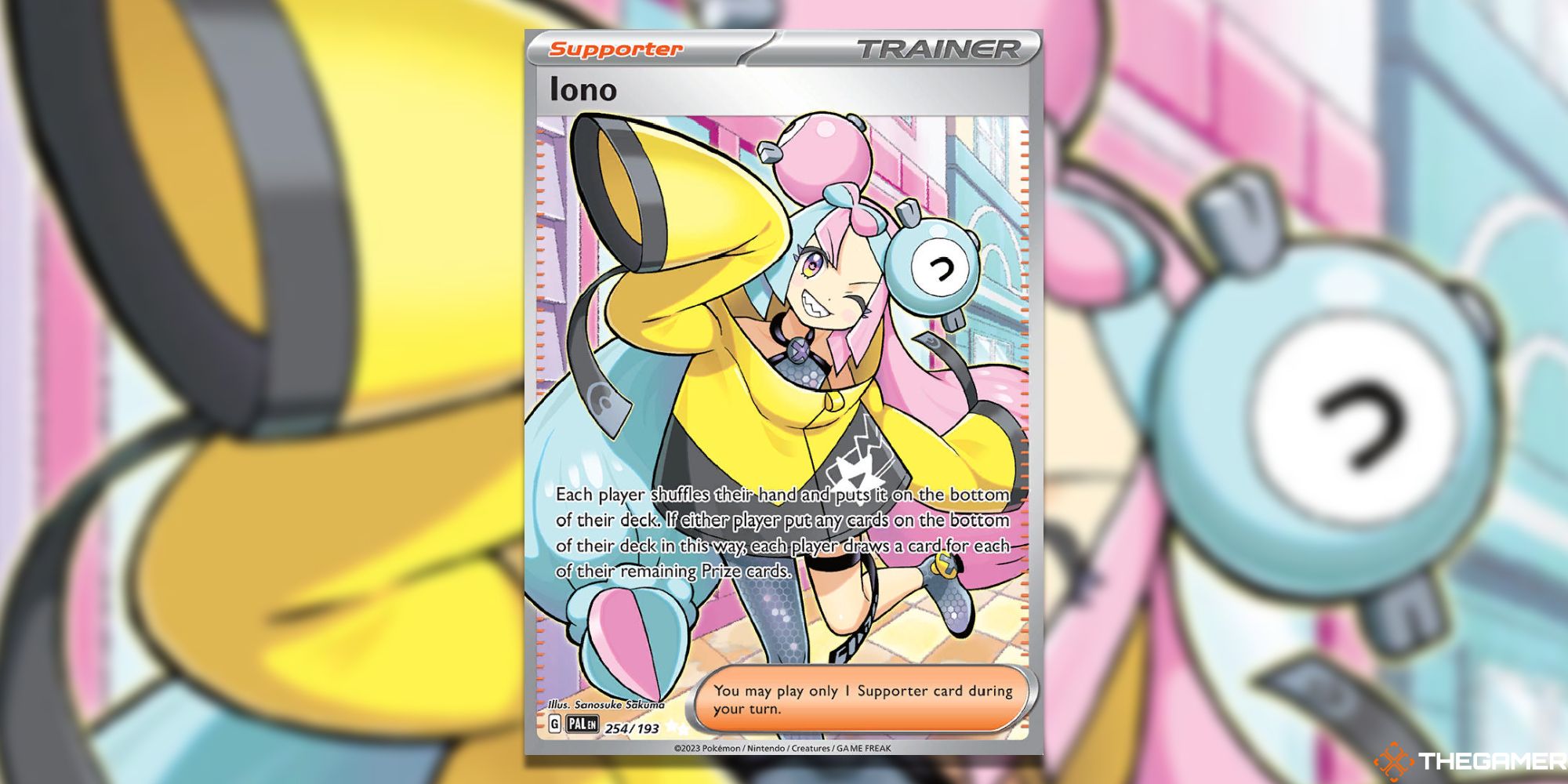 Any deck that can make you lose the cards in your hand is a big threat to this deck. It's essential to keep your hand as you want those Energy Cards to attack with Gholdengo; if you lose them, you can't attack.
The problem is that almost any deck on the meta uses cards like Iono, which forces you to switch your hand entirely, which can severely punish this deck. Bibarel can help you recover some cards in case an Iono lands on you when you only have a Prize Card left, yet losing your hand is problematic, no matter the moment.
Another big threat for this deck is Path to the Peak, as it cancels Gholdengo's Ability, so you can't draw cards with it. Thankfully, it's easy to eliminate it with the PokeStop or the Worker.
NEXT: Pokemon TCG: Venusaur ex Deck Guide