Highlights
In 2021, The Game Awards opened with a speech about worker protection, but it remains to be seen if this wil repeat in 2023.
Host Geoff Keighley has to navigate being apolitical with representing the developers winning the awards that make the show.
Adverts are a bigger part of The Game Awards than the awards themselves, and that may impact how the ceremony plays out.
Later today, the nominees for The Game Awards are going to be announced, and in a year like this one, there are going to be a lot of conversations around each category. In previous years, scraping together six contenders for Game of the Year has been a struggle. This year though is more like 2020, when all six will be worthy of the stage, and several more besides will be unlucky to miss out. We'll have debates over what the difference is between Action and Action/Adventure, what Best Direction really means, and Baldur's Gate 3 even floated (then quickly walked back) its eligibility for Best Indie. But I'm also curious what Geoff Keighley will have to say.
I was in the audience for The Game Awards two years ago. Activision Blizzard had just been removed from the board of sponsors, Raven workers were protesting outside, and Keighley opened the show with a speech about protecting workers. It came after considerable pressure from fans for him to say something, and he was extremely careful not to say anything specific or name any names, but as I clapped in my seat, I thought 'that's a start'. Two years later, that start needs to go somewhere.
As I wrote about a few months ago, this has been an excellent year for video games and an awful year for gaming. Several more studios have made sweeping staff changes (Epic and Ubisoft combined made over 1,000 job cuts) and others have closed (Hyenas was struck down before it even launched) since I wrote this, while Unity was forced into a climbdown for its plans to restructure its monetisation, after mass criticism that several indie studios would not survive it. And, to amplify the dichotomy between the games 2023 is giving us and what 2023 is giving to video games, we also saw the launches of Spider-Man 2, Mario Wonder, and Alan Wake 2, all of which I expect to see nominated for the big one.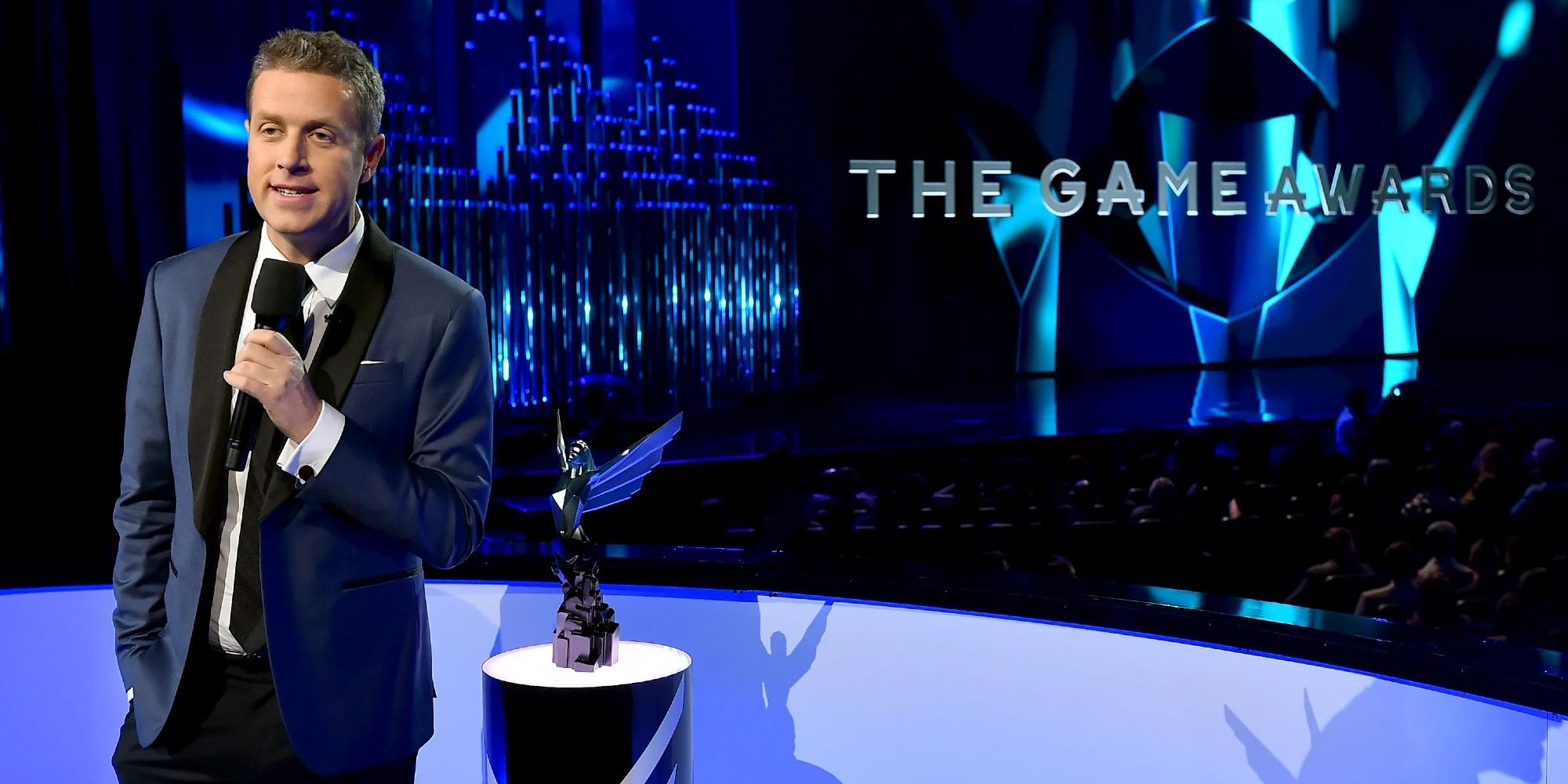 Geoff Keighley isn't going to stand on stage come December 7 and talk about unions. He isn't going to mention any wars, or politics, or anything of that nature. You might as well hope he stands up there and announces your name as the winner of the $50 million lottery jackpot. But he might say something, and it could define exactly how he wants The Game Awards to be perceived by the world.
The Game Awards is a highly populist award ceremony. Though it is jury-voted, this jury swells so large that smaller critical darlings don't stand a chance. It's always the blockiest, bustingest blockbusters that walk away with the crown. The show also puts a huge emphasis on the Player's Voice award (expect chaos this year), and most notably, considers adverts to be so crucial to the ceremony that speeches are cut short and in some cases, awards are announced at breakneck speed off stage so there's more room for commercials. World Premiere might as well be the show's tagline.
While Baldur's Gate 3 will almost certainly not be up for Best Indie, Dave the Diver could be, and that will also spark debate over what exactly 'indie' means given it's published by Nexon.
And fans are growing concerned. It's different to, say, the issues around AI. The public still hasn't settled on how it feels yet – AI is a cool new toy, so while there is a loud percentage of folks vehemently against it, Johnny Gamer remains undecided. But developers who make all the great games 2023 has given us being laid off to protect profits does not have public support. You occasionally end up in a strange situation where gamers both love and hate the games they play, and are glad the people who make them get fired because they ruin it or make it woke (as was a complaint with Destiny), but mostly, gamers care more about good games being made and those behind our favourite games having their jobs and rights protected, than they do about studio profits.
In this unprecedented year of layoffs (close to 6,500 job losses in 2023), will Keighley mention it at all? TGA might be populist, but it is funded by those very same World Premieres that define it. Keighley will not want to upset his advertisers and sponsors, and they are the ones deciding on these layoffs. Protecting workers being the theme of the opening speech two years ago felt like Keighley having no other option. Rather than one scandal breaking right before the ceremony, 2023 has seen wave after wave of smaller stories. Will that force Keighley to speak? If it does, what will he say? If it doesn't, what does that mean for The Game Awards' future?
TGA's viewership has grown year on year, and after a colossal year for releases, I expect 2023 to break the record yet again. Keighley's style, to focus on what people want, spotlight only the awards the masses care about, and wheel out cameos amongst the crown jewel (the ads), is a successful one. But how long can you be a populist and ignore the voice of the people? Wanting fewer job losses is not a niche political issue or just noise on social media. Gaming's development costs and times are unsustainable, especially when they lead to mass layoffs to cover losses. A sentence or two from Keighley wouldn't change this, but it would be a sign of how the public feel, and a signal to studios. Silence would be a sign and signal too.
The Game Awards are ultimately a celebration of this year in gaming, and after so many hits, there is a lot to celebrate. But some of the people who made those games probably don't feel like celebrating much. On December 7, it will be interesting to see how Keighley feels about gaming's 2023.
Next: The Microsoft-Activision Deal Isn't Over, It Has Only Just Begun