Since it's midway through November, the holiday season is well and truly upon us. I think if we have to start celebrating the holidays this soon, then advent calendars should be two months long. While I wait for Christmas countdown technology to catch up with that idea, I'll have to settle for a video game-themed Christmas tree to ease me into the holiday season. Yes, they really are a thing, and they're available for less right now.
Advent calendars are about a lot more than chocolate in 2023. There are options with Lego, Squishmallows, even Funko Pops inside, and you can check out the very best ones available right now in our advent calendar buyer's guide.
GameStop currently has two video game Christmas tree options, both of which are officially licensed by Nintendo. A Super Mario option, and a Legend of Zelda alternative. Perfect for popping a copy of Tears of the Kingdom or Super Mario Bros. Wonder under and not much else because, well, they're not the biggest trees you've ever seen. Standing at ten inches tall, we're talking more of an ornament for your desktop than the focal point of your living room for the next two months.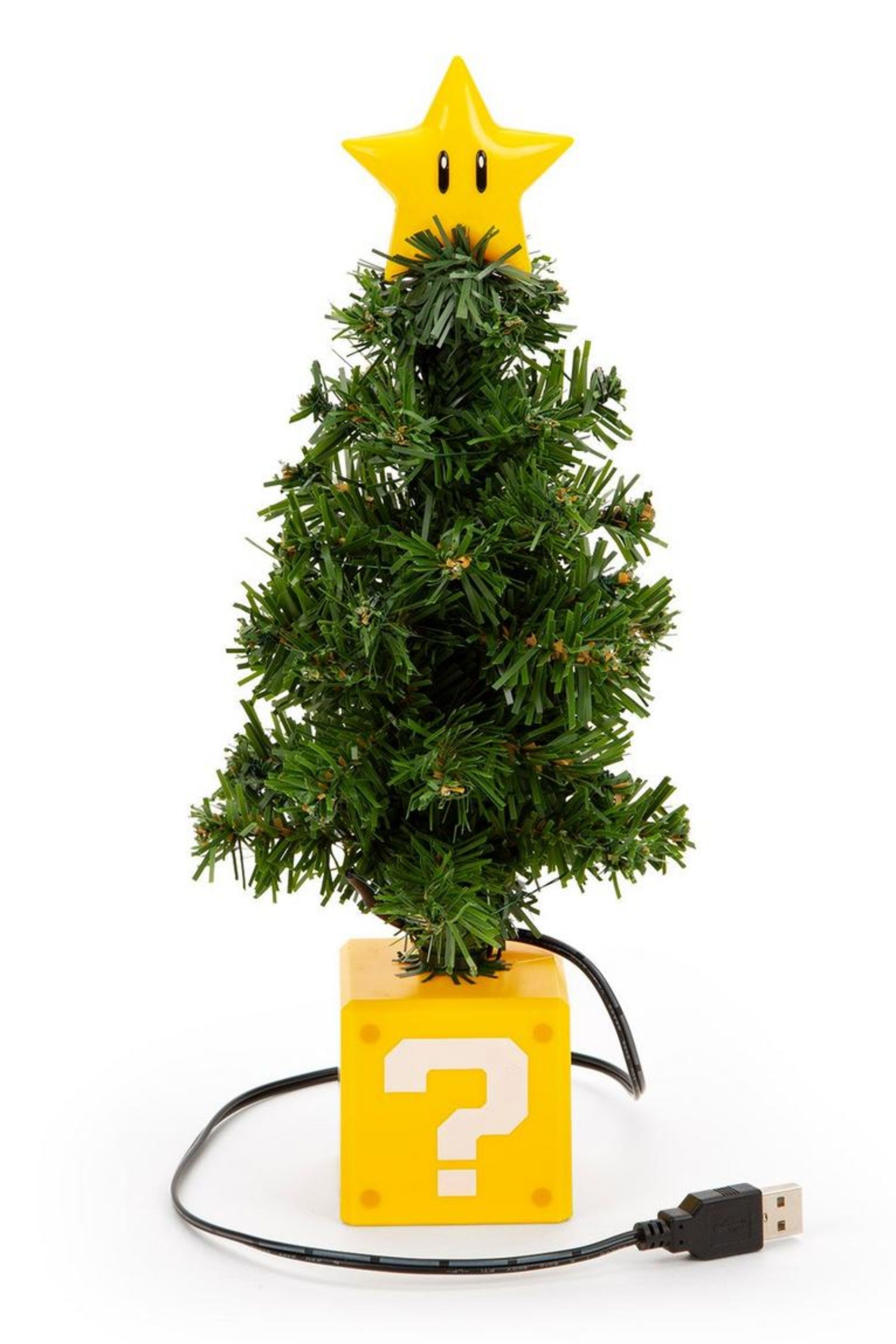 Super Mario USB Christmas Tree
$21 $30 Save $9
Nintendo's Super Mario Christmas tree has twinkle lights powered by a USB cable. A Super Star at the top and a Question Block at the bottom, the tree stands at ten inches tall and is made of PVC.
The Mario tree has a Question Block at the bottom and a Super Star on top. Hyrule doesn't really have anything equivalent to a Super Star that would be in-keeping with what traditionally goes at the top of a Christmas tree unless you want to pop Tingle up there. Nintendo has gone a slightly different route, putting the Triforce at the top of the tree and a pot with the Hylian crest on it at the bottom. Both trees are made of PVC, so no daily pine needle cleanup necessary.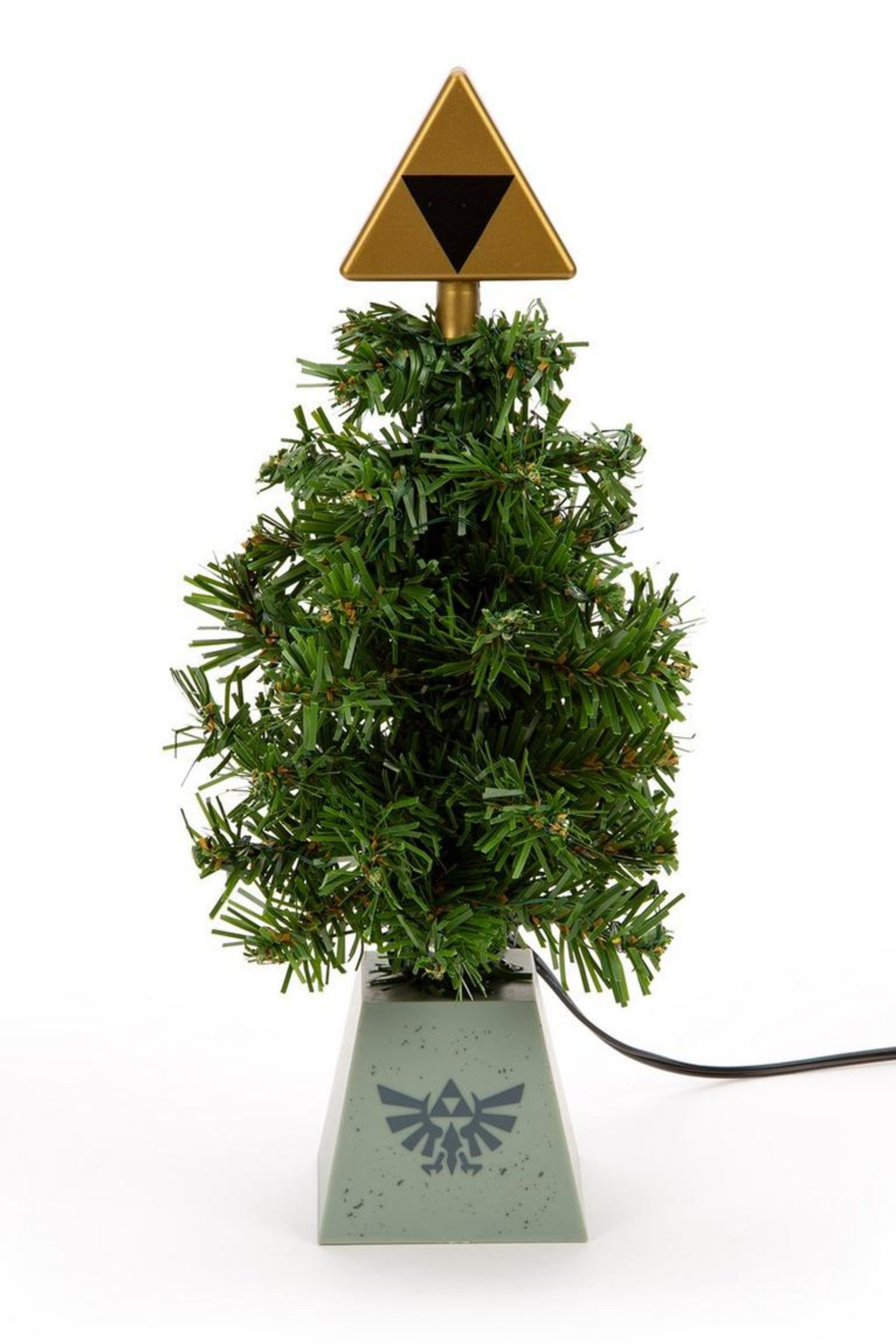 The Legend Of Zelda USB Christmas Tree
$21 $30 Save $9
Part of Nintendo's officially licensed collection of Christmas trees, it turns out they do celebrate the festive season in Hyrule after all. A Trifoce at the top and a Hylian Crest underneath, this desktop tree has twinkling lights and needs nothing more than a USB connection to power it.
The trees usually retail for $29.99, but since you're thinking of the holidays a little early, you can save yourself a little cash. Each tree is on sale for just $20.99 for a limited time, although no indication of how long or short that limited time will be. Once you've got one – or both – setting it up is as simple as plugging in the USB attached to the tree. That'll get its twinkle lights going, officially confirming Gamer Christmas™ has begun in your household.
If you think the trees still look a little bare, or you're on the hunt for something that'll jazz up a much bigger tree, there are a lot of video game ornament options out there right now. Link and King Mickey are just two of the many video game ornaments available through Hallmark, and Pokemon is currently giving away a Pikachu ornament to all of its Pokemon Center customers.
NEXT: Pokemon TCG's Paldea Friends Mini Tins Are Starting To Pop Back Up Online