Quick Links
How To Craft An Album For Mort
How To Find Mort's Album Photos
The people in My Time At Sandrock at used to hardships and the sandstorms common to the desert, but sometimes unexpected things happen. After the latest sandstorm to hit Sandrock, the oldest resident of the city, Mort, unfortunately lost his precious photo album thanks to the heavy winds.
RELATED: My Time At Sandrock: Complete Romance Guide
You can easily make him a new one, but this new album doesn't have any of his photos, and Mort is at peace with that, but this isn't the end for his memories. It's possible to find his photos, and in this guide, we'll show you how to find them and give some peace of mind to Mort.
How To Craft An Album For Mort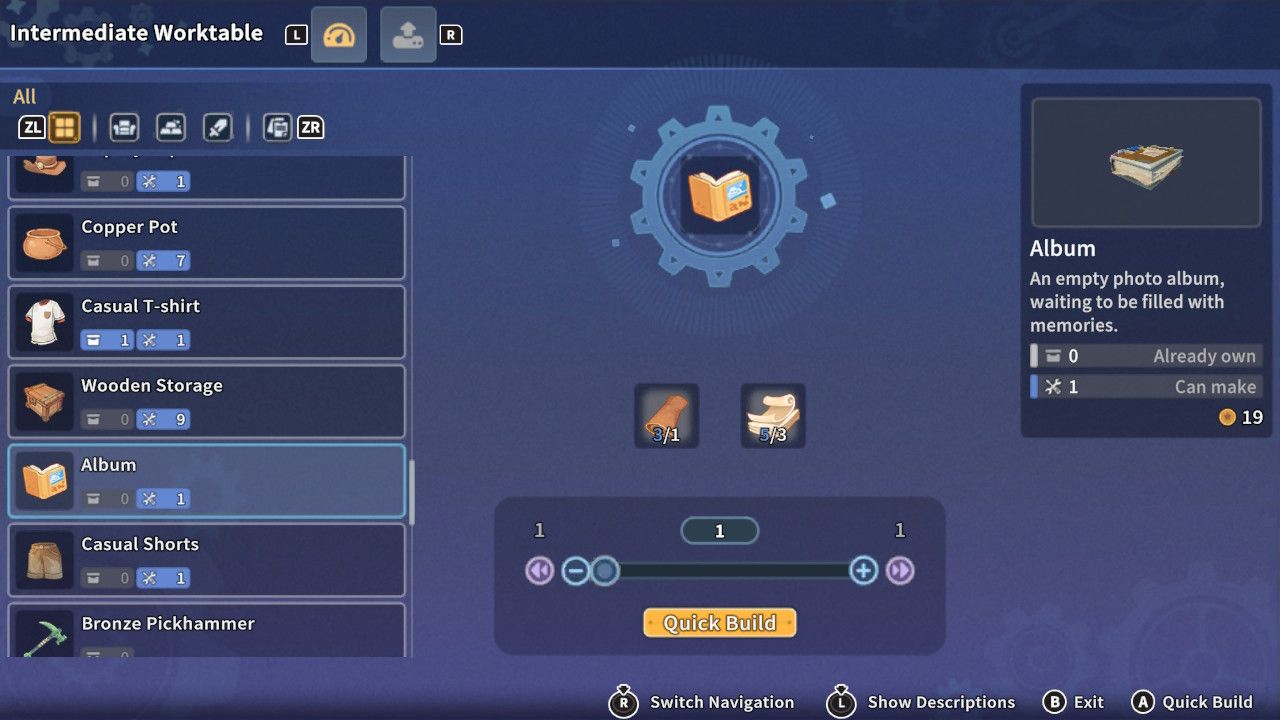 Mort will have a side mission available for you, Gone With The Wind, after the second sandstorm occurs in-game. Mort spends the majority of his time inside his home on the northern side of town, or in the graveyard just outside of it.
Speak with Mort, and he'll tell you that after this most recent sandstorm, he's lost one of his prized possessions: a photo album containing photos of memories throughout his life. He's accepted the loss, but he asks that you craft him a new one.
Mort will hand over the recipe for an Album, and you'll need one Basic Leather and three Paper to craft it at any Worktable.
Album Material

How To Obtain It

Basic Leather x1

Crafted from Raw Animal Skin and Sea Salt at a Worktable.

---

Raw Animal Skin can be obtained by either crafting it at a Worktable from Damaged Animal Hide or being dropped from defeating wild Yakmel.
Sea Salt can be purchased from By The Stairs.

Paper x3

Crafted from Plant Fiber on a Drying Rack.
Craft the Album and bring it back to Mort, and he'll thank you for helping him out. You'll also get a reward of 50 Gols, 10 Workshop Reputation, 20 Relationship Points with Mort, and 380 Experience Points.
How To Find Mort's Album Photos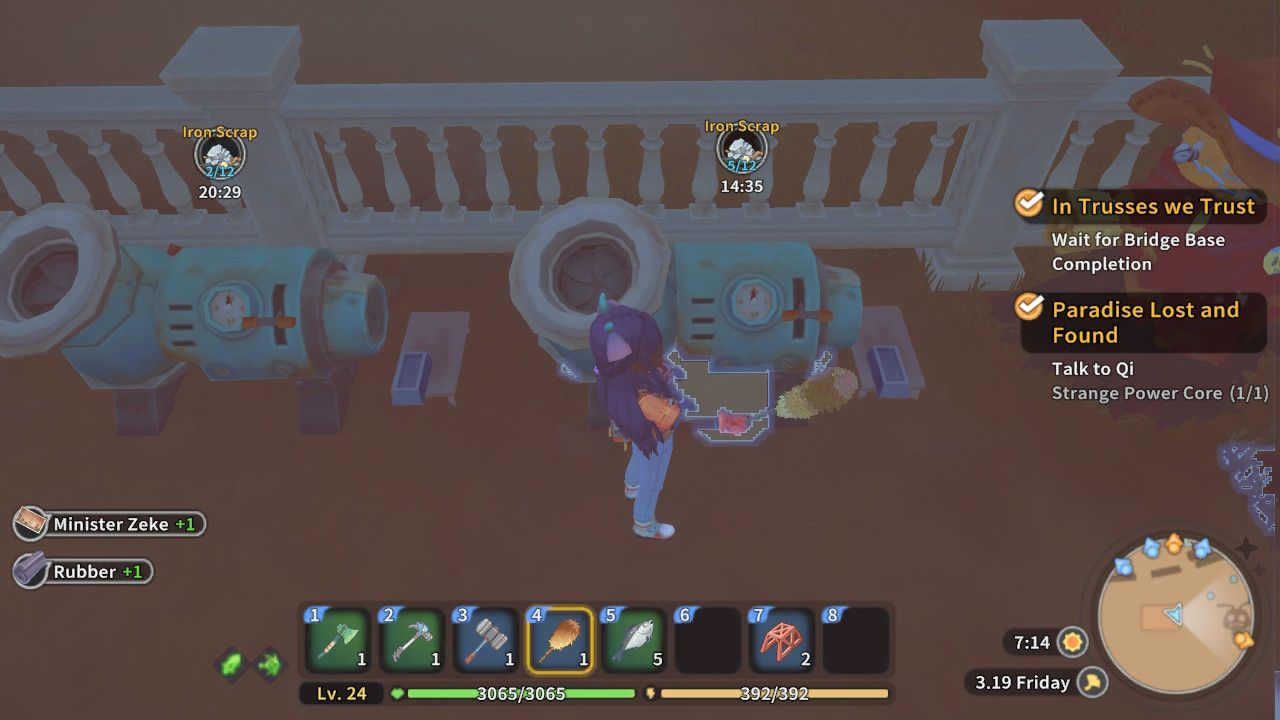 While giving Mort a new Album completes his side mission, there are several additional, discoverable objectives you can complete after: finding the photos from the album.
There are five of them in total for you to find: the first photo is found outside your home the day after Gone With The Wind.
The other four are found randomly while doing tasks in and outside your yard, such as salvaging piles of wood or stone, cleaning sand out of your machines, and breaking junk piles at Eufaula Salvage.
Each photo can be returned to Mort and grants you an additional five relationship points with him for a total of 25.
NEXT: My Time At Sandrock: How To Make Drool For Joy Noodles