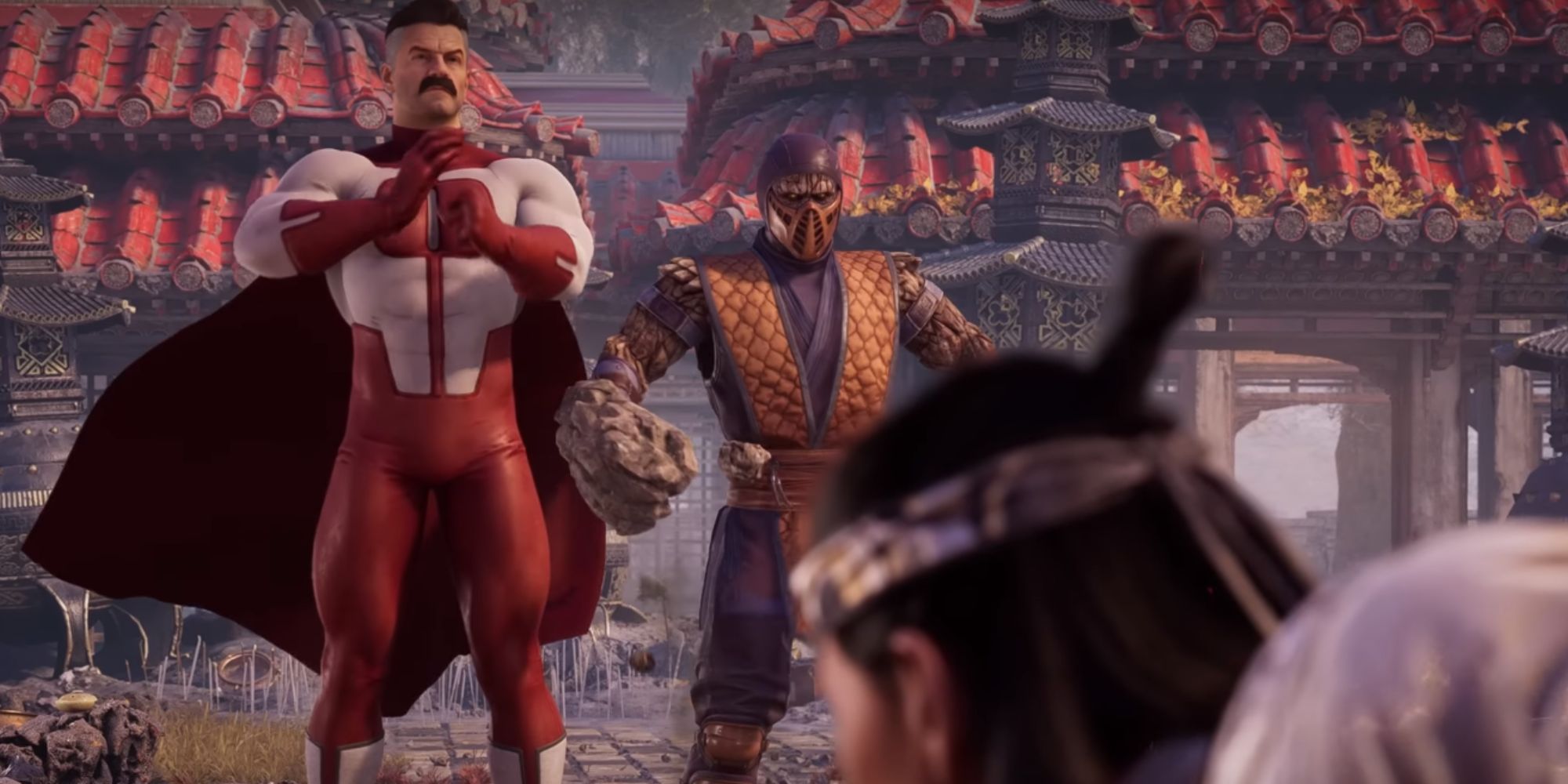 Omni-Man is available now in Mortal Kombat 1 if you own the Premium Edition or the first Kombat Pack. He won't be available standalone until later this week, but his store page on the Nintendo eShop has revealed that he will cost $7.99.
It's a little pricier than Mortal Kombat 11's characters which cost $5.99, but what's bizarre is that it's cheaper than some of the higher-tier skins in MK1. Only three days ago, a highly-requested Li Mei skin, taken from Deadly Alliance, was added to the Premium Shop. Fans immediately took to social media to voice their anger as it cost $10.
Scorpion and Sub-Zero's Deadly Alliance skins were also $10, meaning that the full set costs $30, just shy of the $39 Kombat Pack which comes with six characters.
Shang Tsung was also $7.99, so this is clearly the standard going forward. That price point isn't the topic of controversy, however. MK fans are using it as further evidence of the Premium Store being overpriced. "We are now at a point where skins, fatalities, and announcers cost more than a full-blown character," Foreign_Education_88 said. "The MK economy is wild".
Mortal Kombat 1's microtransactions have been a sore point since the game's launch in September. Back then, players were quick to label the Premium Store "predatory", calling out not only the pricing of skins but the fact that free cosmetics which could be acquired in the Shrine were also showing up in the store.
And while Omni-Man is cheaper than a premium skin, he hasn't been without his own backlash. Unlike others on the roster, he only goes up to level 20 (as opposed to 35), and he has fewer Brutalities and absolutely no skins. Just colour palettes. Having a lower-level cap also means that he has less gear to unlock.
Not only is Omni-Man cheaper than some of the Premium Store skins, but he's cheaper than his own announcer pack. That means Omni-Man voice lines go for more than the character himself.
"$10 for a few voice lines from Omni-Man yet his DLC character cost $7?" @ZacsNotDead tweeted. "Make the prices make sense. You're telling me seven skins are worth the full price of the game? The prices are inflated as [flark] and as long as doofuses keep buying it the prices will only get worse. It's about the whole."
The controversy has been bubbling strong for months now and shows no sign of slowing down. Regardless, items remain the same price in the store, and there looks to be no sign of anything changing.
Next: Omni-Man Is Nothing Like Superman In Mortal Kombat 1