Like a Dragon Gaiden: The Man Who Erased His Name is the latest game in the Like a Dragon series. It's also the shortest one, and leading up to January's Like a Dragon Infinite Wealth can be a bit of a wait for those craving more of the gritty beat-em-up in the meantime.
Related: Things Only Pro Players Know You Can Do in Like a Dragon Gaiden: The Man Who Erased His Name
The Like a Dragon experience is one that's hard to find anywhere else, but after a bit of searching, it's definitely possible to find a similar experience. From detective thrillers to high-octane combat games, here are some fantastic games to play for Like a Dragon Gaiden fans.
10
Bully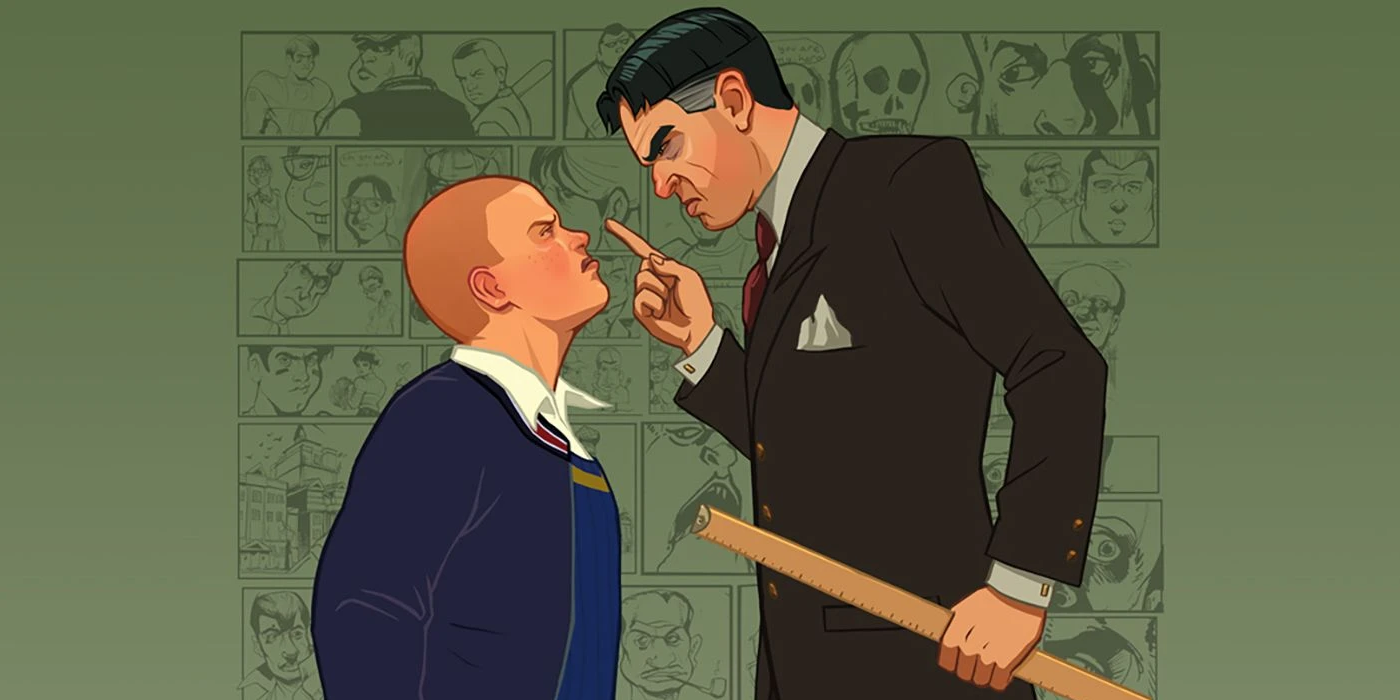 Bully is one of Rockstar Game's most unique works to date. You take up the role of Jimmy Hopkins, a displaced youth sent to a boarding school after being expelled from multiple different schools. Get into fights, play pranks, explore Bullworth Academy and the surrounding area and become king of the school.
Bully feels like a Like a Dragon game in a lot of its aspects, almost like the closest the west has come to replicating the formula in a game. Help your peers in substory-esque side quests, meet a lot of colorful characters, and learn different fighting moves from a guy much older than the protagonist. Jimmy and Kiryu even share a "rough exterior but a heart of gold" character archetype. Bully is certifiably a game many Like a Dragon fans will enjoy.
9
Mafia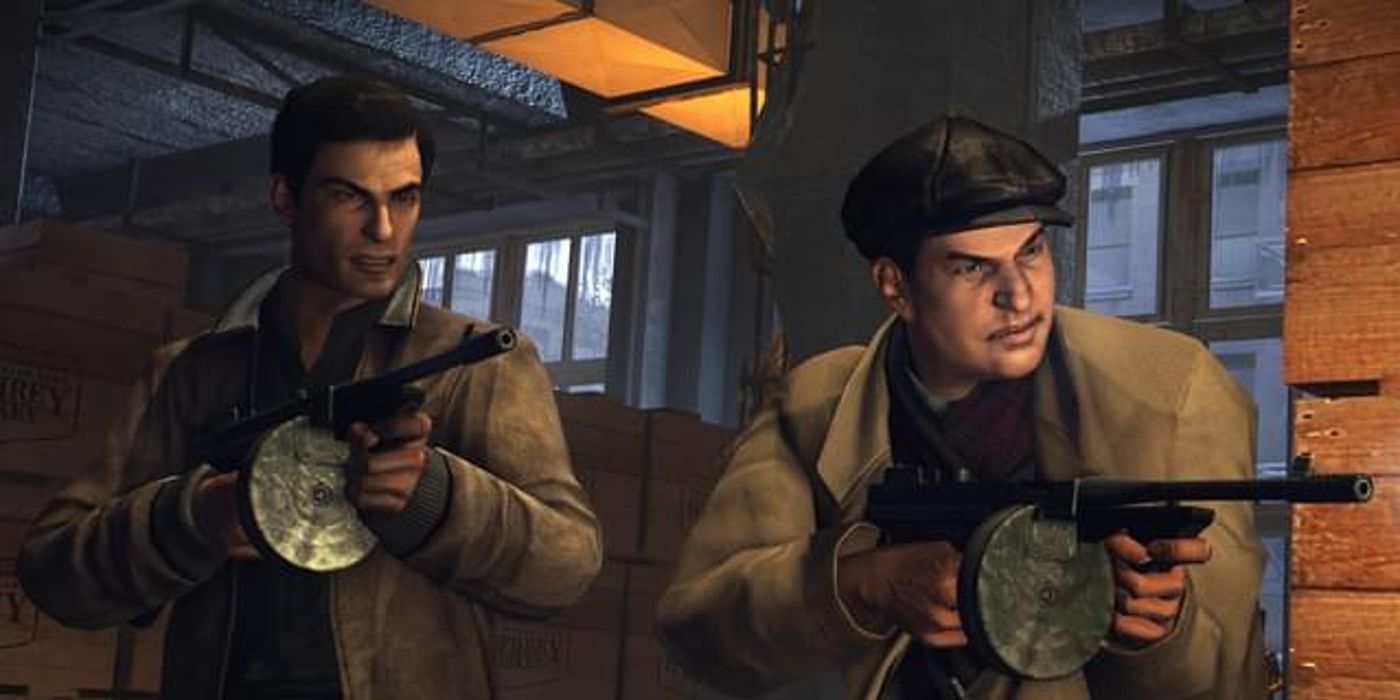 Like a Dragon fans are in-tune with the various conflicts the Tojo Clan has faced as a Yakuza organization, but what about the other most well known crime syndicate of families?
The Mafia trilogy spans between different protagonists in different time spans, but when it comes to crime drama, these games have it all. In gameplay terms, it's more like Grand Theft Auto than a beat-em-up, but if fans are looking for crime drama specifically, look no further than the Mafia trilogy.
8
The Batman: Arkham series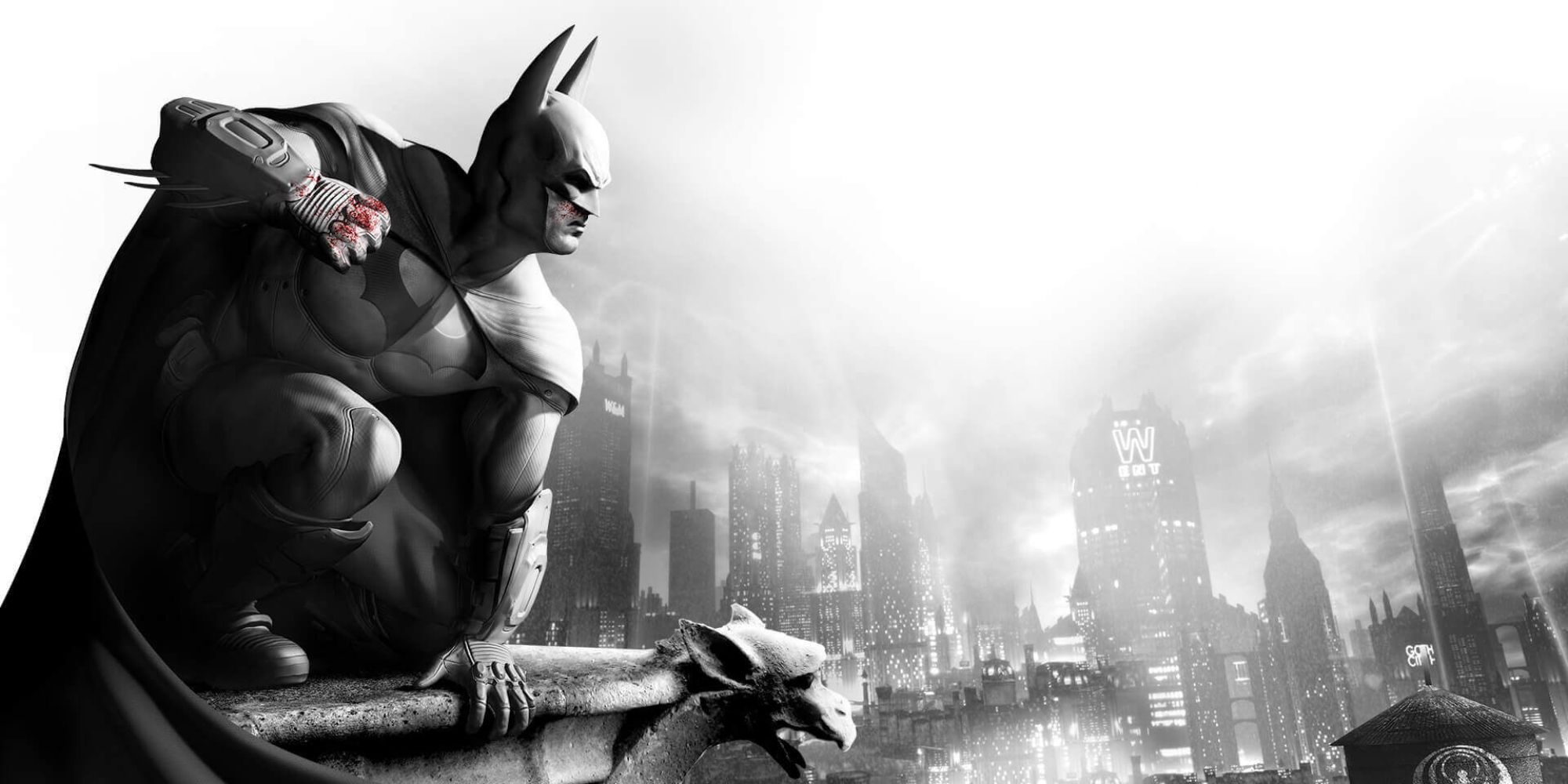 Not only are the Batman: Arkham games some of the best comic book video games on the market, but Batman: Arkham City specifically is considered one of the best games of all time. Like a Dragon Gaiden fans are in for a treat, as one-vs-many fights are back on the menu, and with Batman's various abilities and gadgets in his tool belt, it's like using the Agent style all over again.
Great characters, unforgettable villains, satisfying beat-em-up combat, and a thrilling story, it's everything Like a Dragon fans are used to but with a few tricks from the utility belt added in. Like a Dragon fans are sure to fall in love with not just the Arkham series, but maybe even the entire Batman franchise, after playing these games.
7
Persona 5 Royal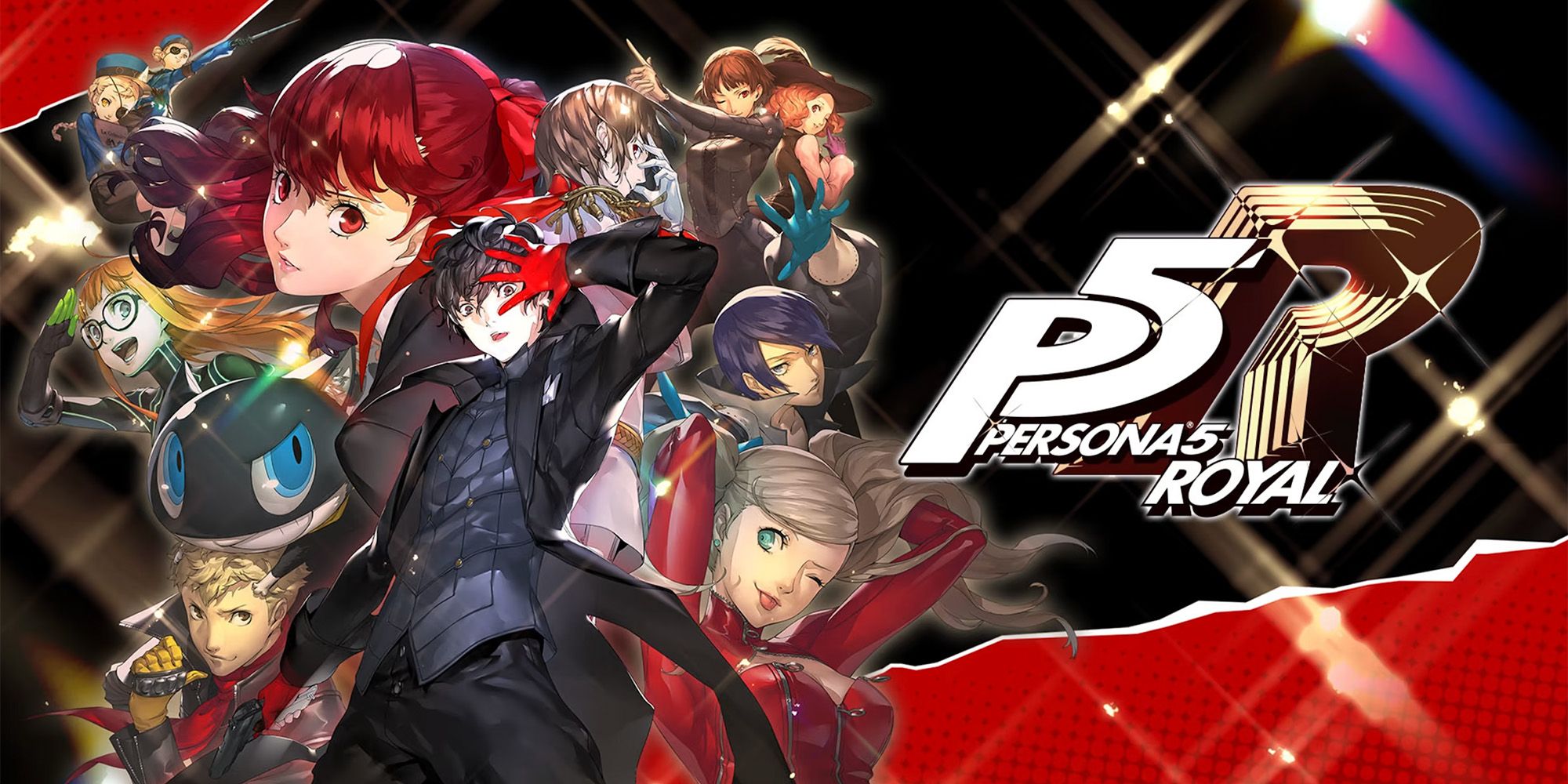 Another game SEGA has published, Persona 5 Royal is a stylish, bombastic turn-based game featuring awesome designs, innovative gameplay, and most of all, amazing and unforgettable characters. Like a Dragon Gaiden fans familiar with its predecessor Like a Dragon will instantly be familiarized with its combat design, and even if they're not so much into turn-based games, the story and characters alone are worth it.
Related: Best Yakuza Games, Ranked
If anything, Persona 5 Royal delivers with its characters, from the heart stopping moments to the heartfelt story beats. Overall, this series is one Like a Dragon Gaiden fans will appreciate. Don't forget to check the other games out as well as they all offer something for everyone.
6
Sleeping Dogs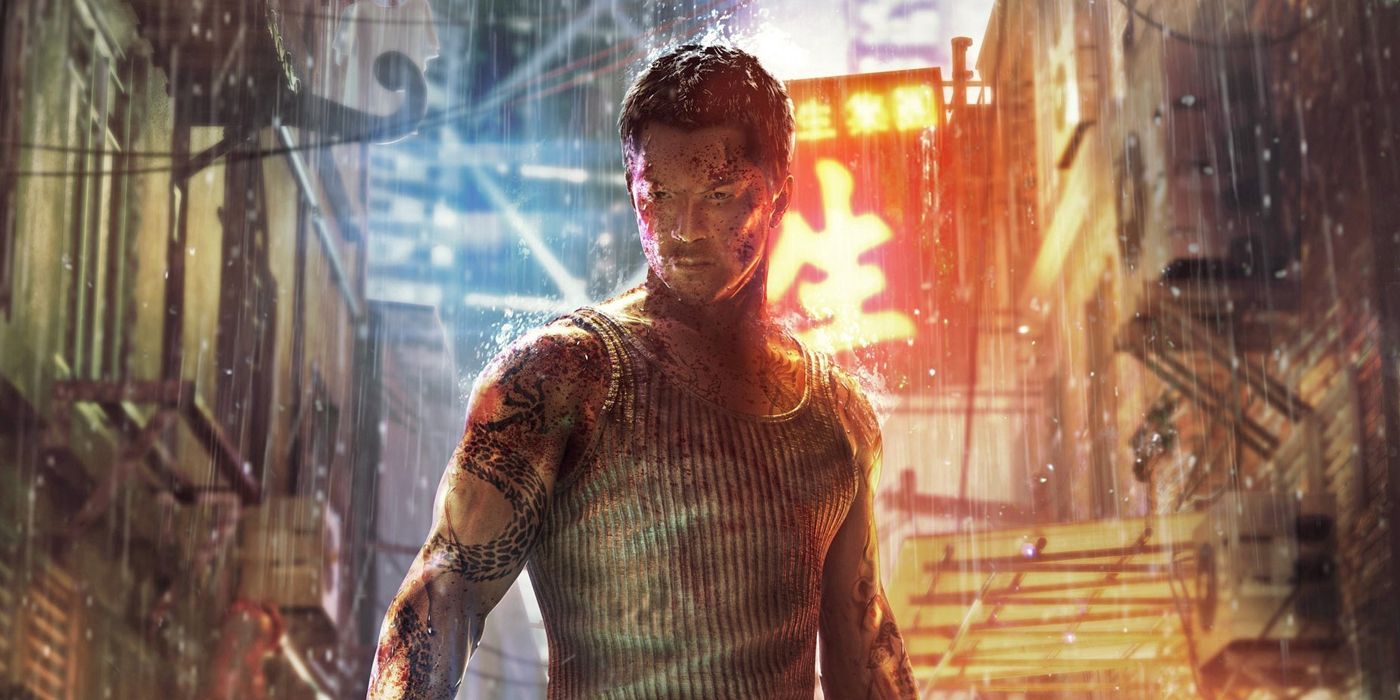 Want crime drama? Beat-em-up action? a giant map to explore? Like a Dragon Gaiden fans must check out Square Enix's masterpiece, Sleeping Dogs. This game is like the love child of Batman: Arkham, Grand Theft Auto, and Like a Dragon. Set in Hong Kong, you play as an undercover officer by the name of Wei Shen who's infiltrating the Sun On Yee Triad, and from there a deep story of loyalty and betrayal is explored.
This game shares a lot of themes with Like a Dragon as a series, so fans should definitely consider playing this diamond in the rough. The gameplay is the highlight, however. It's very similar to Like a Dragon Gaiden's beat-em-up combat, but shares a counter system similar to the Arkham games. Don't miss out on this one.
5
Fist of the North Star: Lost Paradise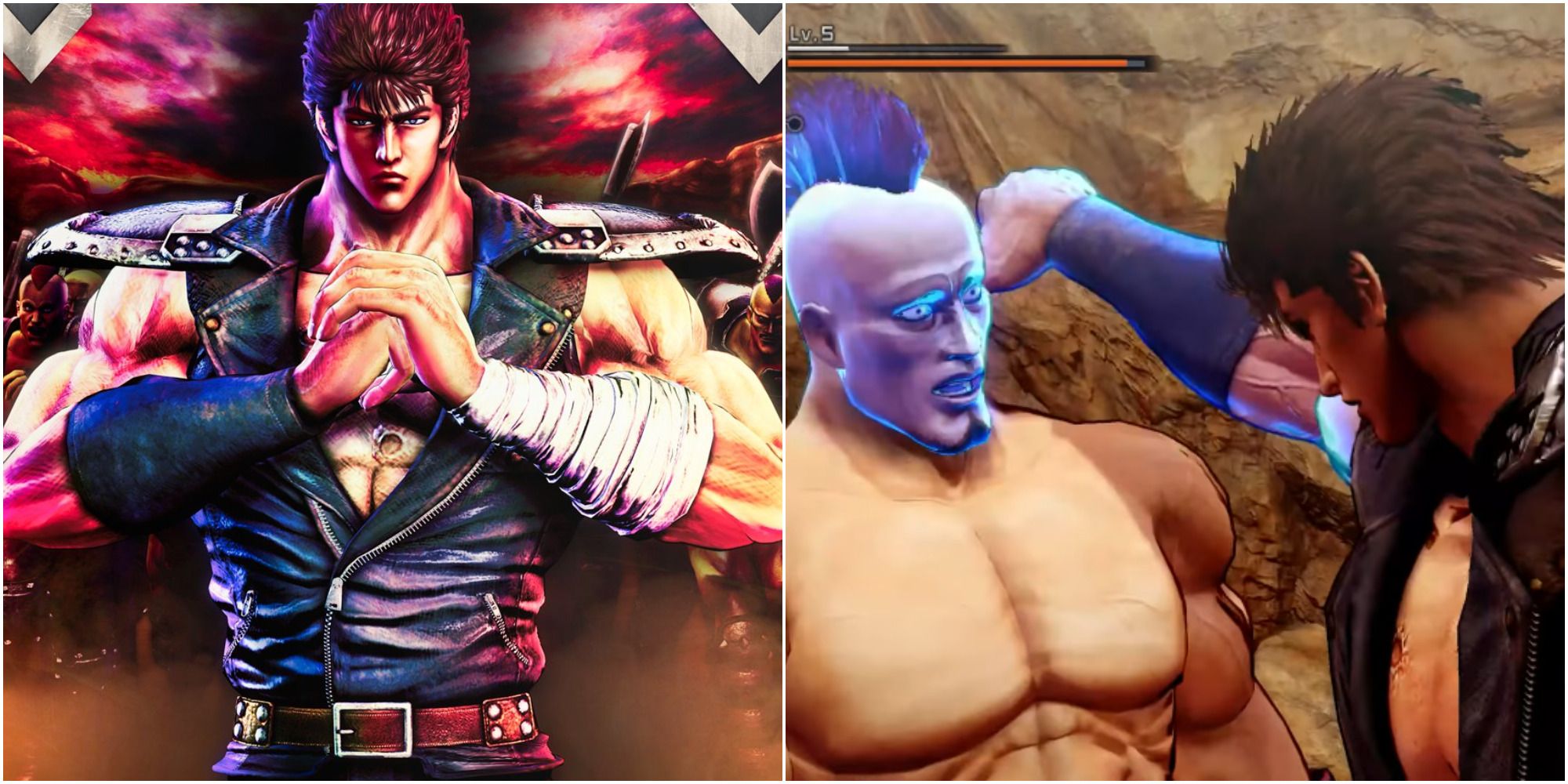 Imagine a game where you play as anime and manga icon Kenshiro, with all of his destructive abilities, with the exact same gameplay mechanics as a mid-2010's Like a Dragon game, with the voice actors for Kiryu and Majima voicing the protagonist and antagonist respectively. Like a Dragon fans don't have to imagine, thankfully! Fist of the North Star: Lost Paradise is made by Ryu Ga Gotoku studio and shares multiple mechanics with Like a Dragon.
Some even consider it a part of the Like a Dragon franchise as a whole with how similar the gameplay is to Yakuza. The only drawback is that you will be spoiled for some plot points from the manga/anime during the game's story if that's something you're interested in. Otherwise, it's nearly a 1:1 experience with Like a Dragon, just with a Fist of the North Star coat of paint.
4
Ghost of Tsushima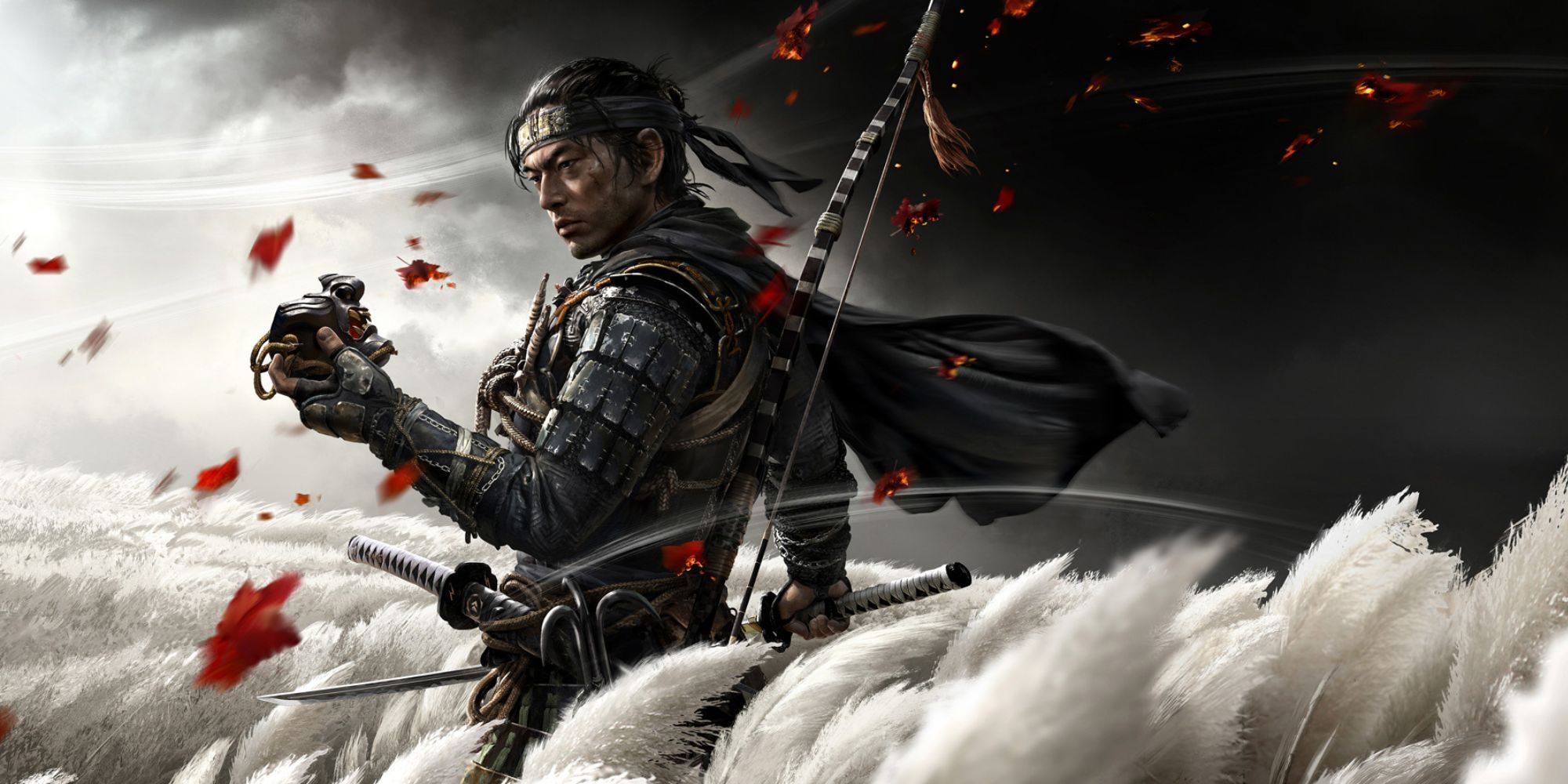 Ghost of Tsushima is one of the finest PlayStation published games on the market. Part of that reason is how its game design is close to Like a Dragon's. Style switching on top of one-vs-many combat makes the gameplay feel very reminiscent of Like a Dragon.
If fans are familiar with Like a Dragon Ishin on top of Gaiden, the swordplay in this game is top-notch and very satisfying. That's not to mention how absolutely beautiful the open world is. Like a Dragon fans will have a fantastic time with this game.
3
Tekken 7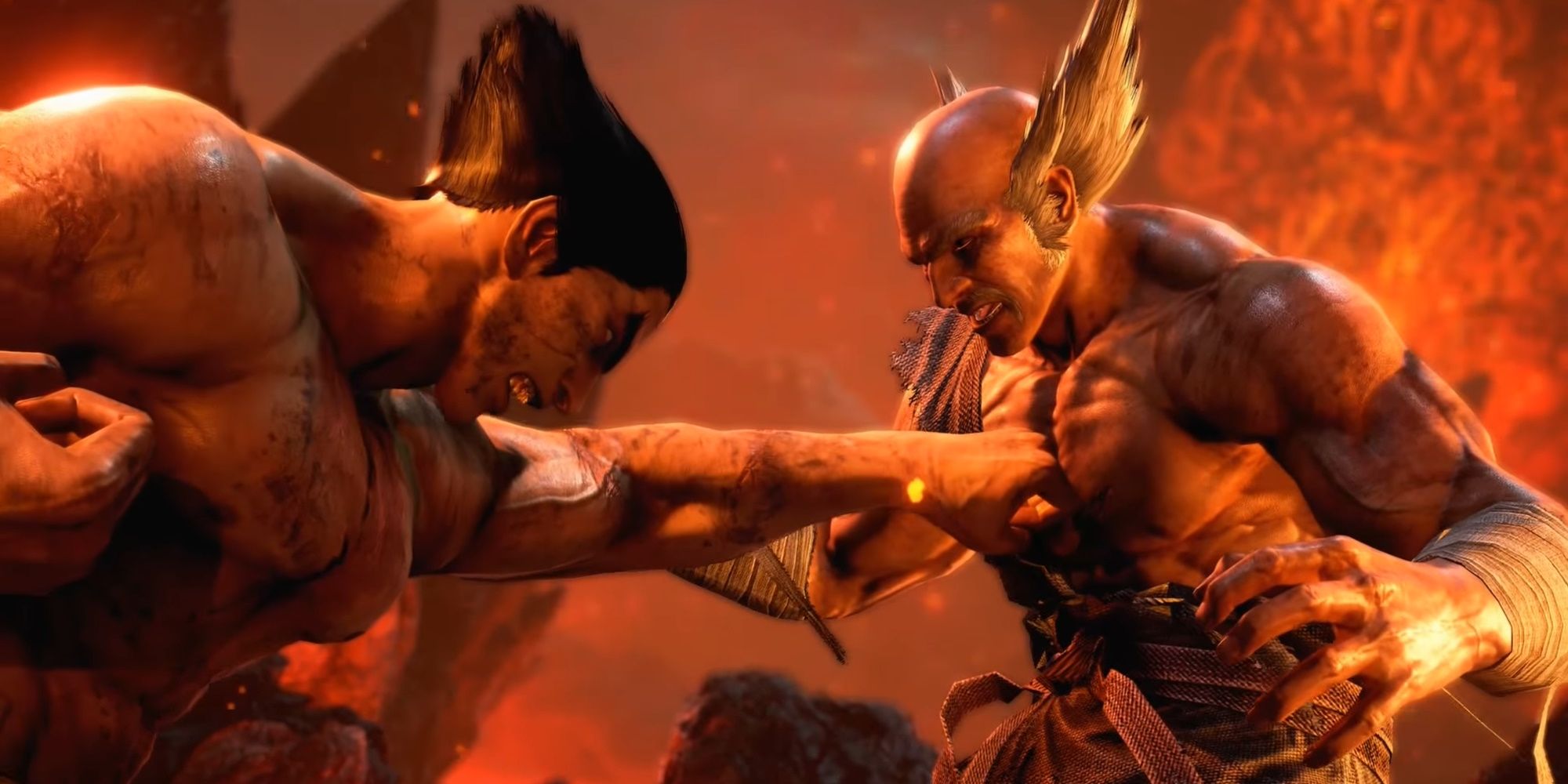 One of the more mechanically different games on the list, Tekken 7 is a fighting game that shares similar combat design with Like a Dragon Gaiden. Combat in Tekken 7 is so fluid and fun, not to mention the colorful and iconic cast of characters featured in the game.
Related: Like a Dragon Gaiden: The Man Who Erased His Name – All Minigames, Ranked
Like a Dragon fans will be pleased with the game's presentation, with macho fighters giving it their all with each fighter using unique styles to become King of the Iron Fist. If fans couldn't get enough of the Coliseum in Like a Dragon Gaiden, it would be worth checking Tekken 7 out.
2
Sifu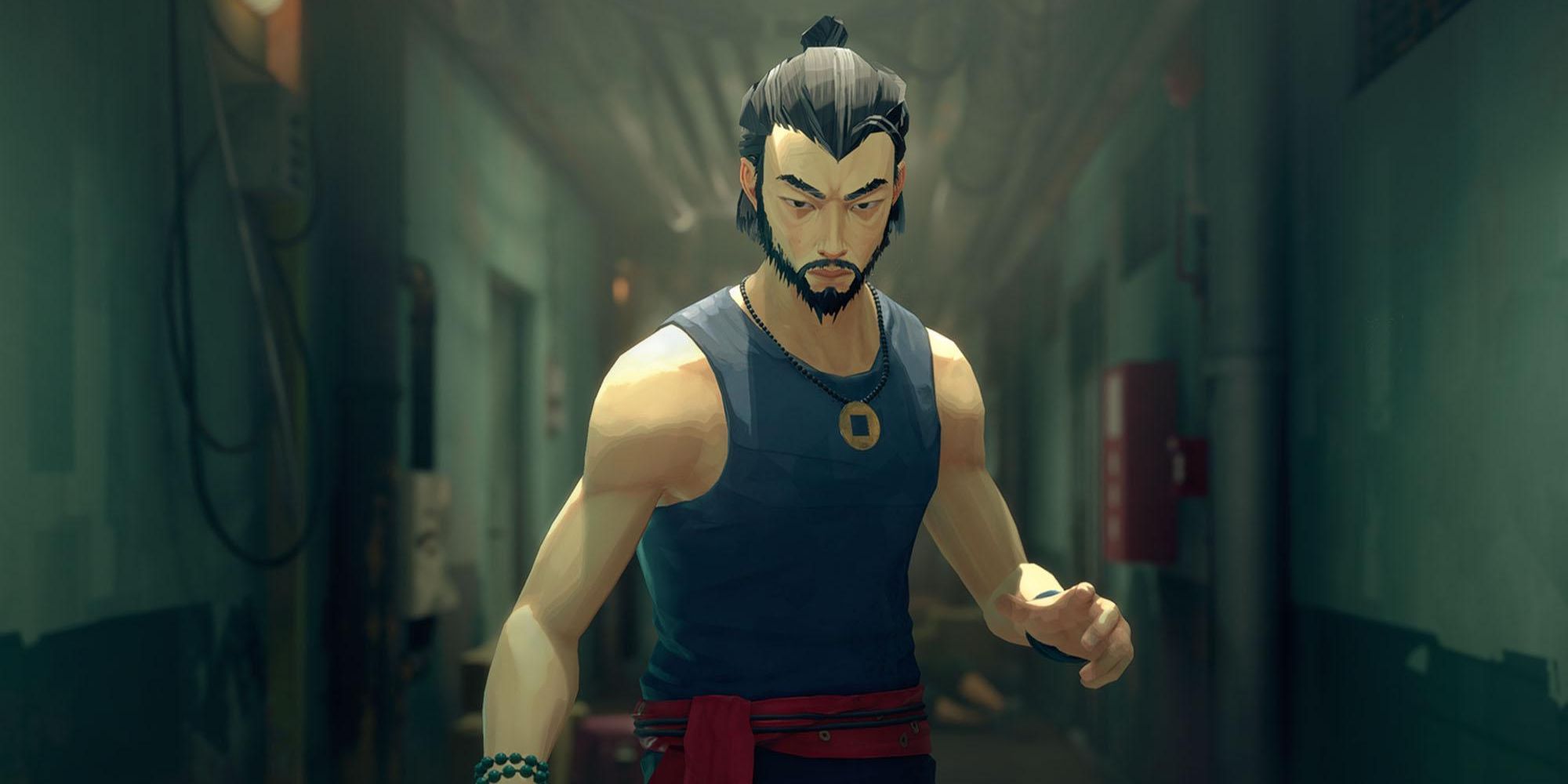 Imagine the toughest challenge in Like a Dragon Gaiden, and imagine an entire game dedicated to that level of challenge. Sifu could be considered a rogue-like in some senses, with each K.O., your character ages years upon years. Upon death, you retain only your fully maxxed out abilities.
The deep combat mastery and rogue-like mechanics will have even the toughest Like a Dragon Gaiden fans on the edge of their seats. Ready to take up the challenge?
1
Judgment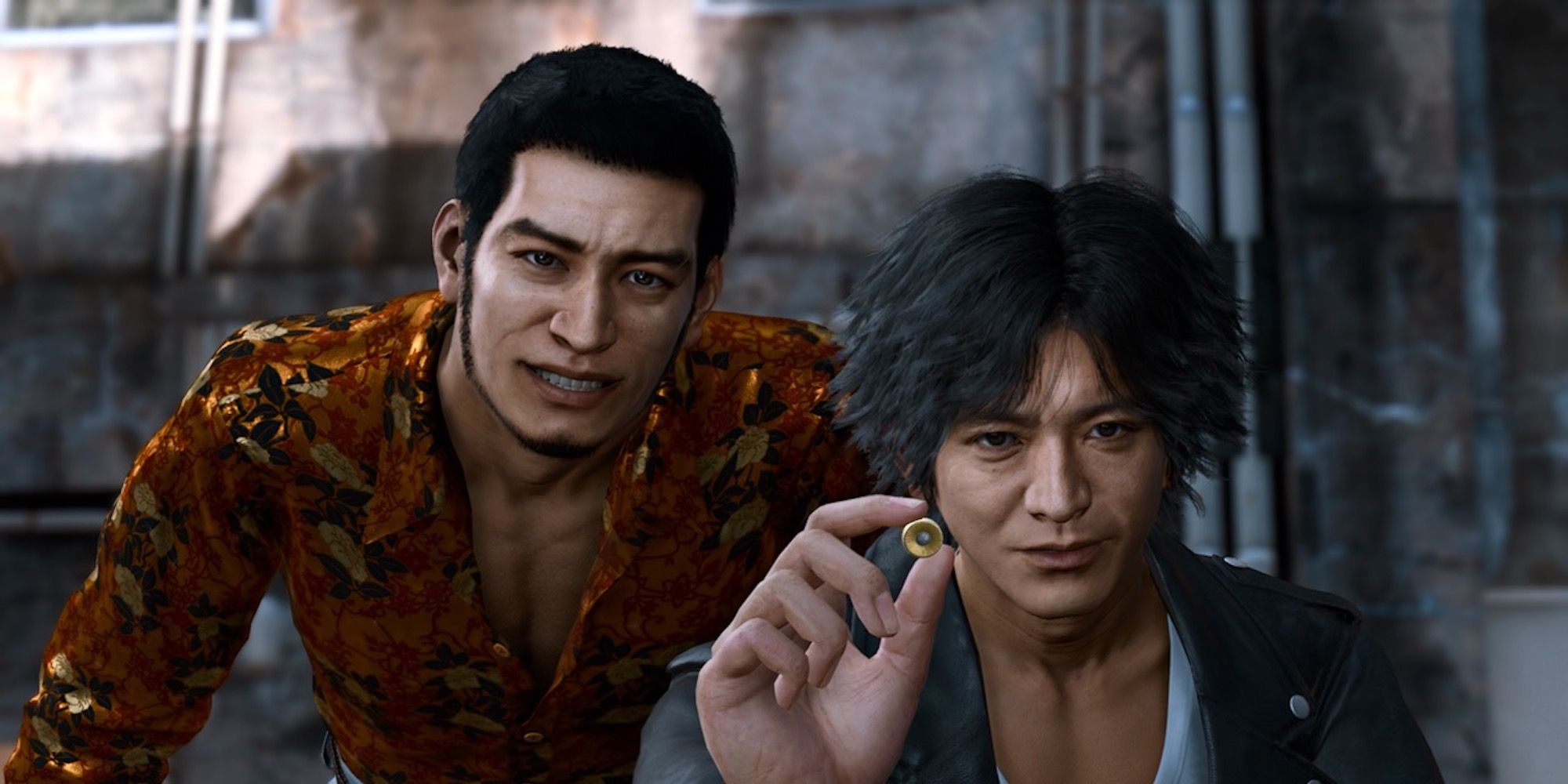 Like a Dragon Gaiden fans, look no further. Judgment and its sequel, Lost Judgment, aren't just Like a Dragon spin-offs. They're taking up the beat-em-up combat helm while Like a Dragon focuses on turn-based combat. With some of the most refined combat in the series, and a cast of characters on-par with the Like a Dragon gang, Judgment is the closest fans can get with new Like a Dragon content.
From a new perspective on the Yakuza world through the eyes of a private eye lawyer and his ex-Yakuza partner in crime, the pair along with their many allies uncover devious plots from the criminal underworld to the upper echelons of the government. Like a Dragon Gaiden fans, Judgment and its sequel, arguably one of the best games in the Ryu Ga Gotoku library, are hands-down the way to go after playing Gaiden.
Next: Like a Dragon Gaiden: The man Who Erased His Name Complete Guide and Walkthrough