If want to power Joryu up in Like A Dragon Gaiden: The Man Who Erased His Name, you're going to want to get as many Akame Points as possible. Once you get past the first few abilities, all your upgrades are going to require these precious points. And what is the best source of Akame Points? Well, it probably won't surprise you to hear that the best way to get them is by fulfilling Akame Network Requests.
Related: Like A Dragon Gaiden: The Man Who Erased His Name – The Complete Guide To The Akame Network
Akame's Requests are Like A Dragon Gaiden's version of Substories. Which is to say that these missions come with a variety of unique stories, and have a number of different requirements for finishing them. This guide will give you everything you need to complete all of them.
Emergency Investigation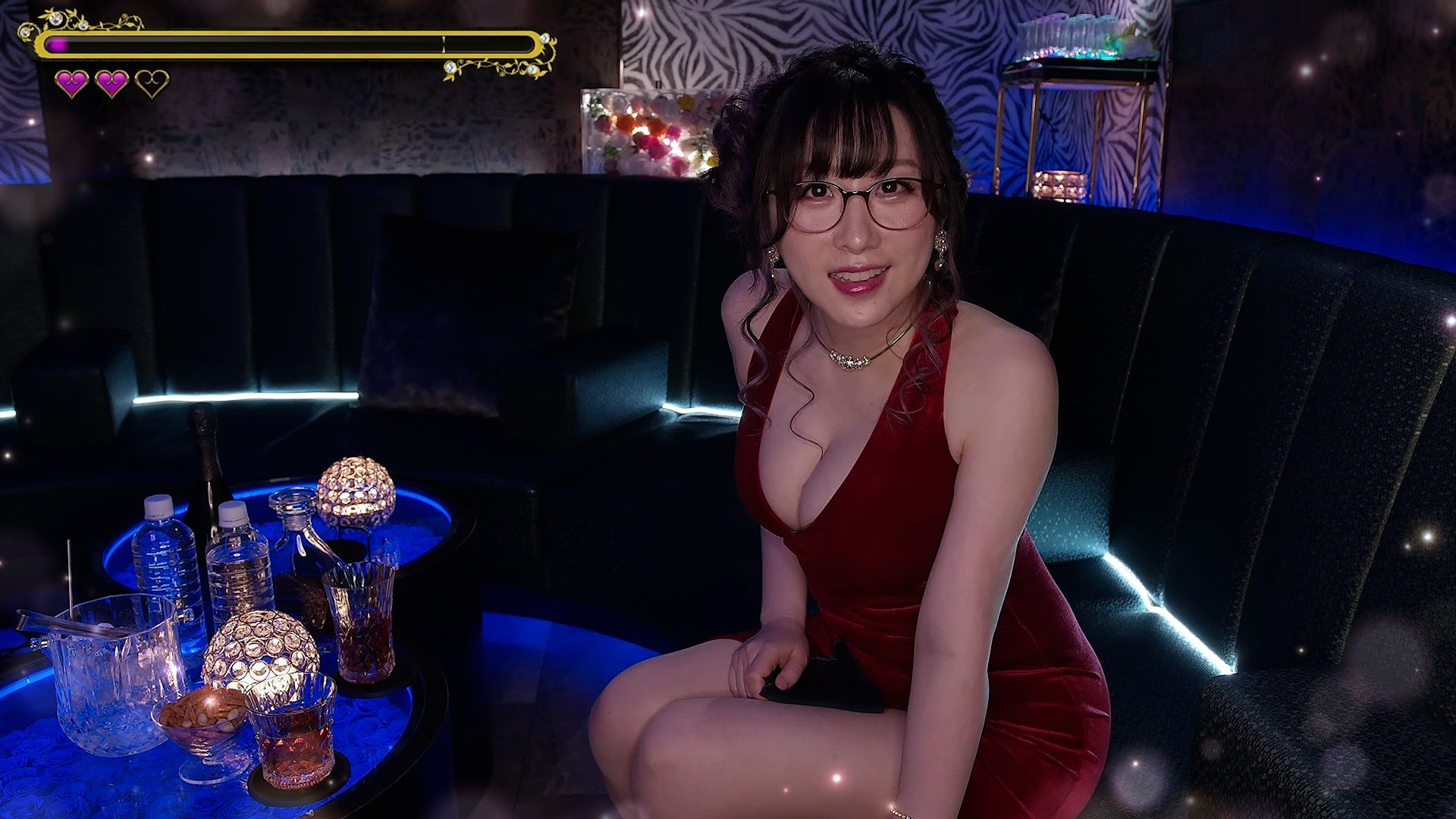 | | |
| --- | --- |
| Location | Shofukucho |
| Reward | 1,000 pts, 100,000 yen, 5x Nutriment of the Conquering Emperor |
This first Request is pretty simple. Just go to Club Heavenly on Shofukucho, north of Akame's Office. Who you choose to talk to, and what you say, is irrelevant.
You can follow our guide on Club Heavenly's Kei by clicking this link.
Investigation Request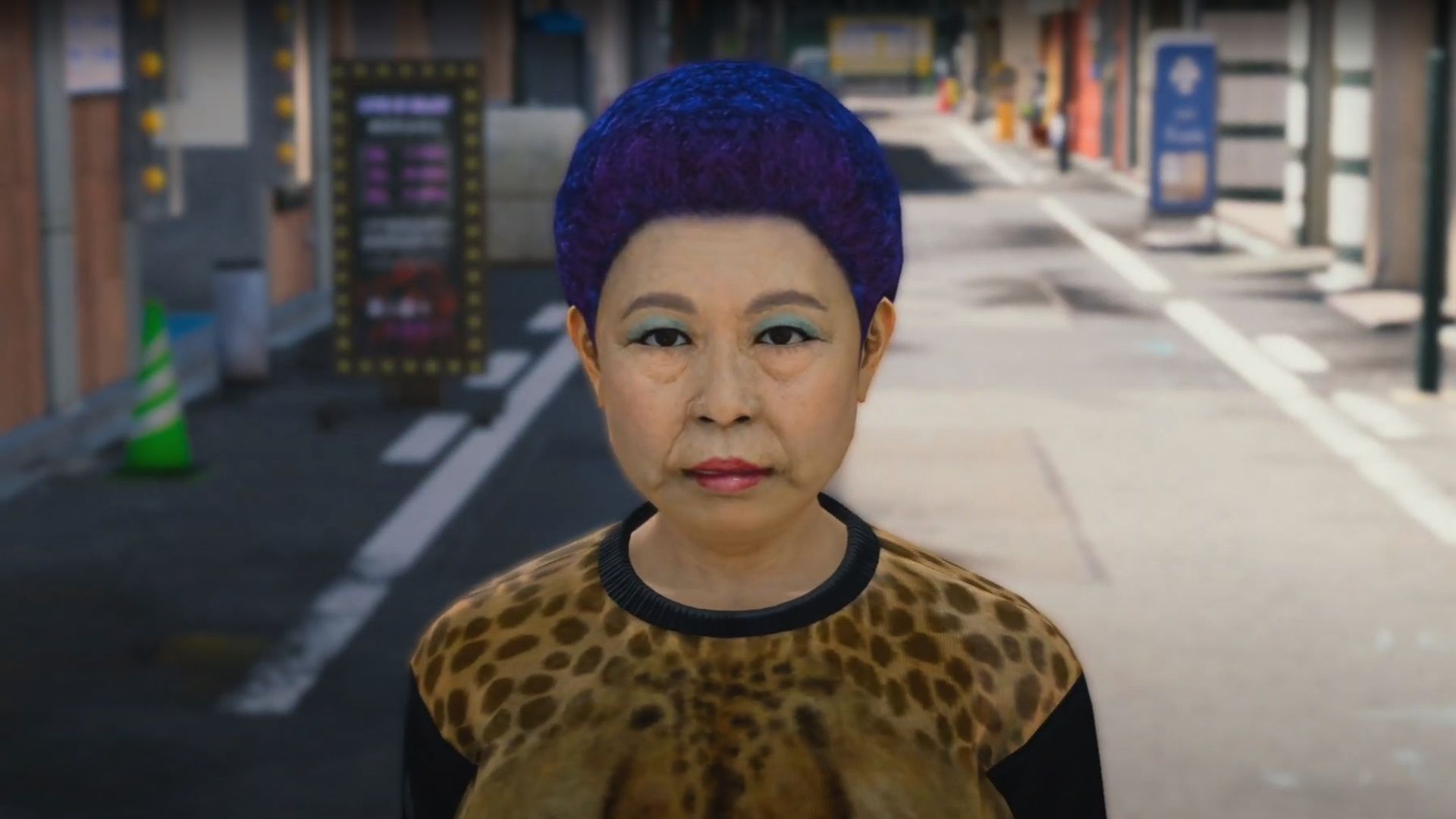 | | |
| --- | --- |
| Location | S Shofukucho |
| Reward | 3,000 pts, 300,000 yen |
Head to the location on the map (it's on S Shofukucho). Unfortunately, you will be interrupted when you bump into a familiar face. While you will lose sight of your target, you will be given a piece of vital information. Head north, and stake out the business across from the SEGA Arcade on Sotenbori St., Etsuko will, once again, ruin your life.
You will be given three options, but none of them will dissuade her. Now, head to East Shofukucho. You can probably guess what's going to happen next… You'll follow the men into a restaurant. Things will get tense, but worry not, the intrepid Etsuko will pull your buns out of the fire. With that, you will have successfully completed your mission. Kind of.
Film Assistant Needed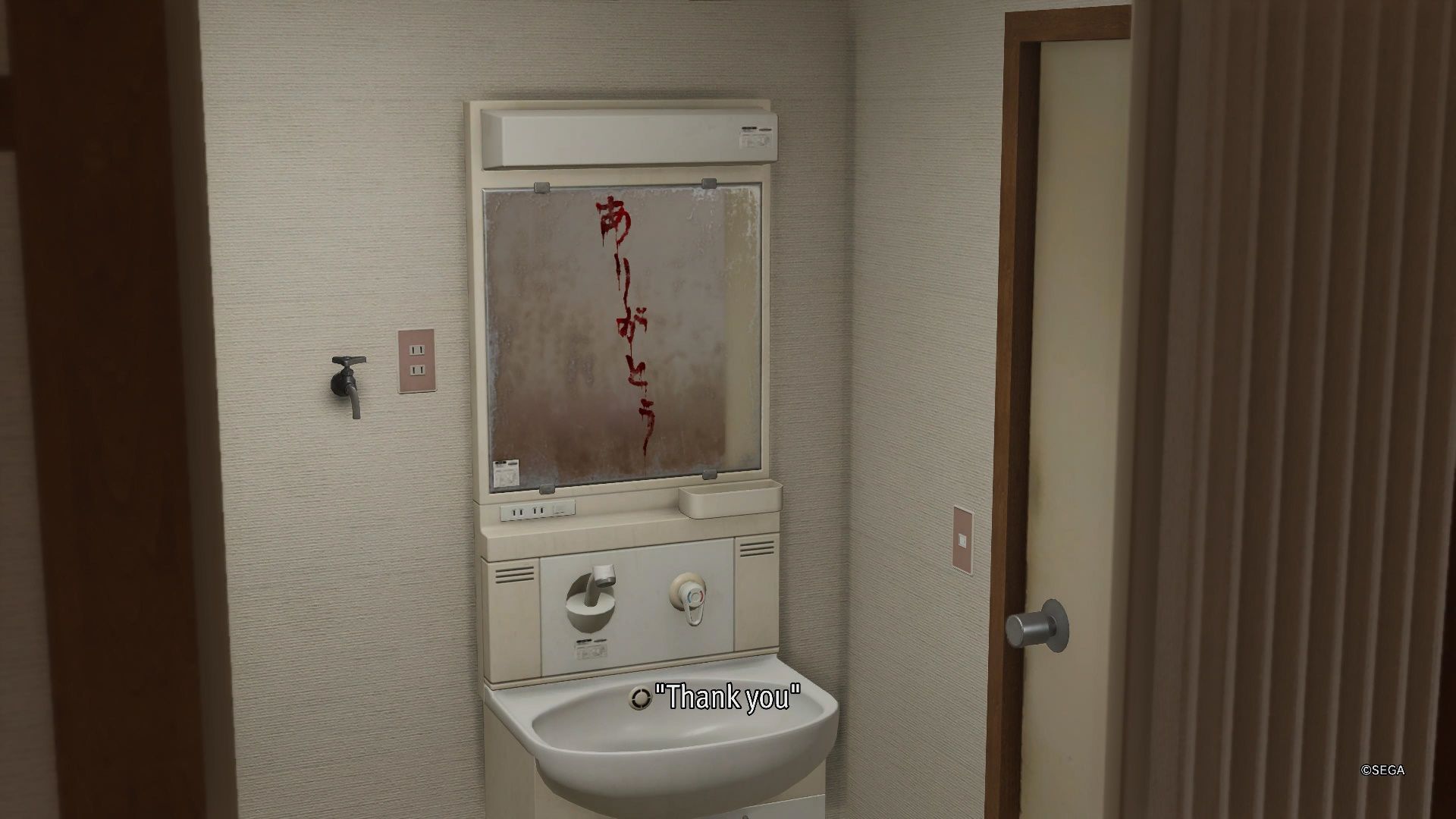 | | |
| --- | --- |
| Location | S Shofukucho |
| Reward | 3,000 pts, 300,000 yen |
Go meet the client at the Smile Burger. From here, you will follow Kitayama on his ghost-hunting adventure. There really isn't much to do here, just sit back and enjoy this substory.
The Smile Burger has a second floor, that is where you will find the client.
Eventually, however, you will be confronted by a murderer named Morimoto. This killer uses a knife and has two health bars. Wait for them to swipe at you with their knife, then sidestep and punish them. If you take a more reactive approach you will find victory.
Vanquish The Red Peacocks
| | |
| --- | --- |
| Location | W Shofukucho |
| Reward | 3,000 pts, 300,000 yen |
Head over to W Shofukucho and fight the first batch of the Red Peacocks. After beating them, you will need to head to E Shofukucho, The Sotenbori Footpath (just a little east of Bishamon Bridge). And finally, right in front of Akame's office. Once you clear them all out, you will be told to head to South Shofukucho to face off against the gang's boss. Don't start with him, take out his lackeys first. Once you do, focus on Akira. He has three health bars and leans pretty heavily on a single, flashy combo. When he comes after you, just sidestep him, and hit him with a charged attack.
A Simple Heavy-Lifting Job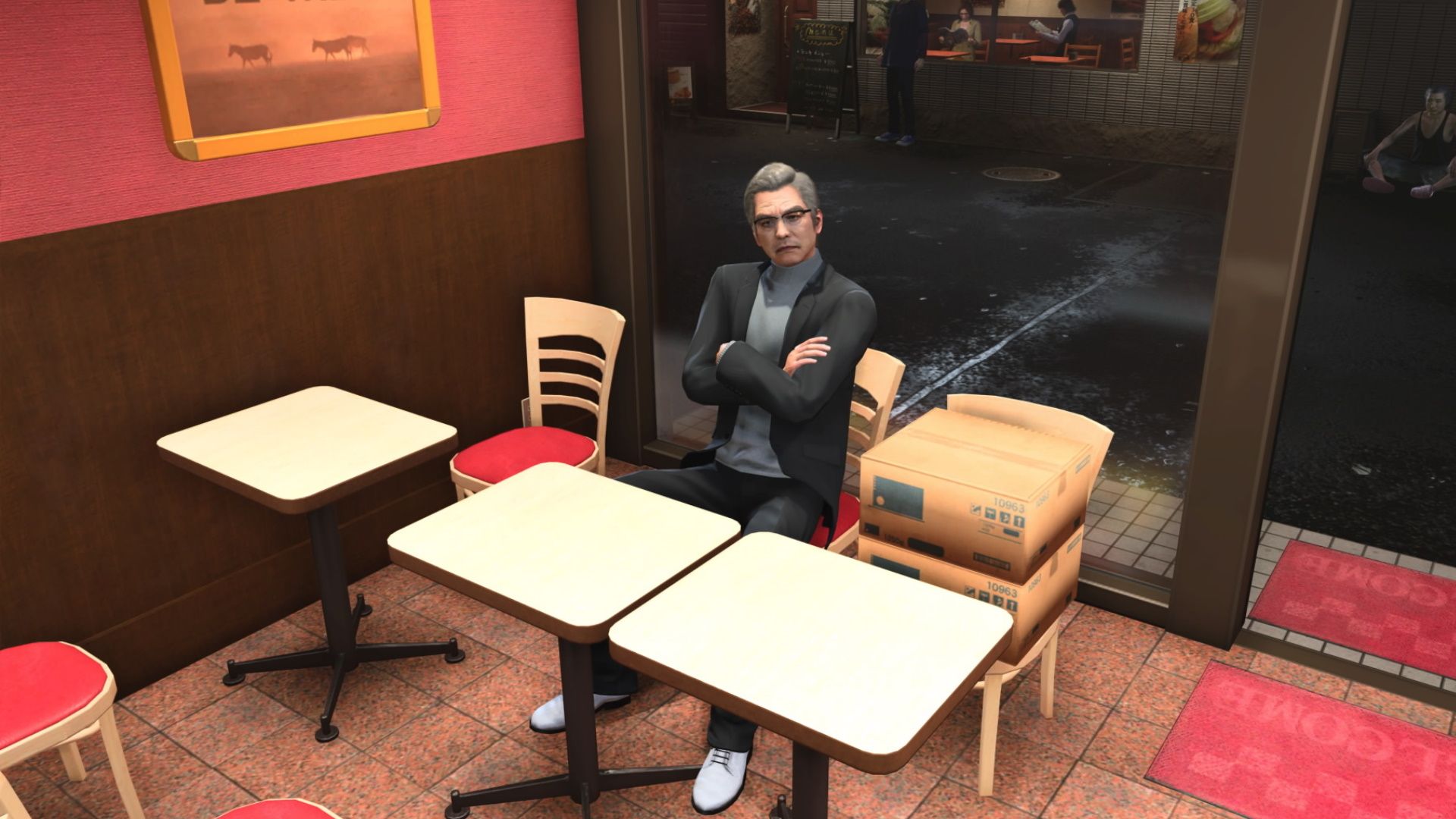 | | |
| --- | --- |
| Location | Wild Jackson (W Shofukucho) |
| Reward | 8,000 pts, 500,000 yen |
You'll meet Matsumura at Wild Jackson; have a chat with him. Once done, you'll head to Bishamon Bridge and talk to a homeless gentleman. Finally, head south of Wild Jackson to Matsumura's office. You'll need to fight two thugs here, but despite looking tough, they aren't anything special. Now, you'll head to Ashitaba Park. Here you'll face a whole group of Yakuza, including a tougher boxer-type. Just make sure you come prepared and with a full Heat Gauge so that you can take out all the goons and then focus on the primary boss.
The Golden Samurai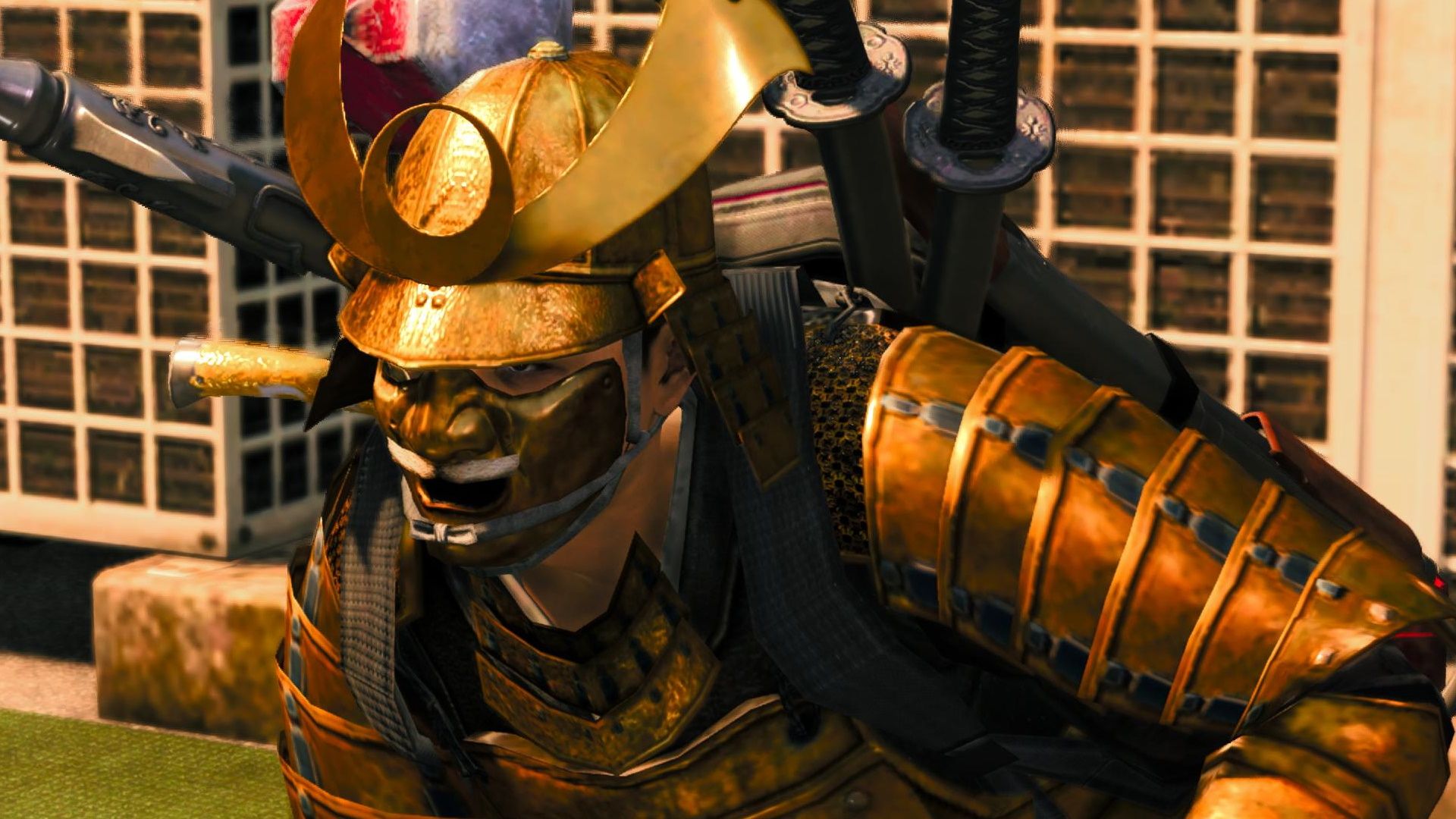 | | |
| --- | --- |
| Location | N/A |
| Reward | 8,000 pts, 500,000 yen |
The Gold Samurai will wander all of Sotenbori. If you are struggling to find him, you can check your map frequently, if you are within a certain radius he will appear as a purple arrow on the map. Search Sotenbori for this miscreant. When you find him you'll see that he is exactly what his name suggests him to be.
The Golden Samurai has three health bars and uses a Katana (duh). While he can deal a considerable amount of damage, his linear attacks are pretty easy to sidestep. Also, despite being kitted out in literal armor, you can still launch him into the air with your charged attacks (in your Yakuza Style).
Seeking Advice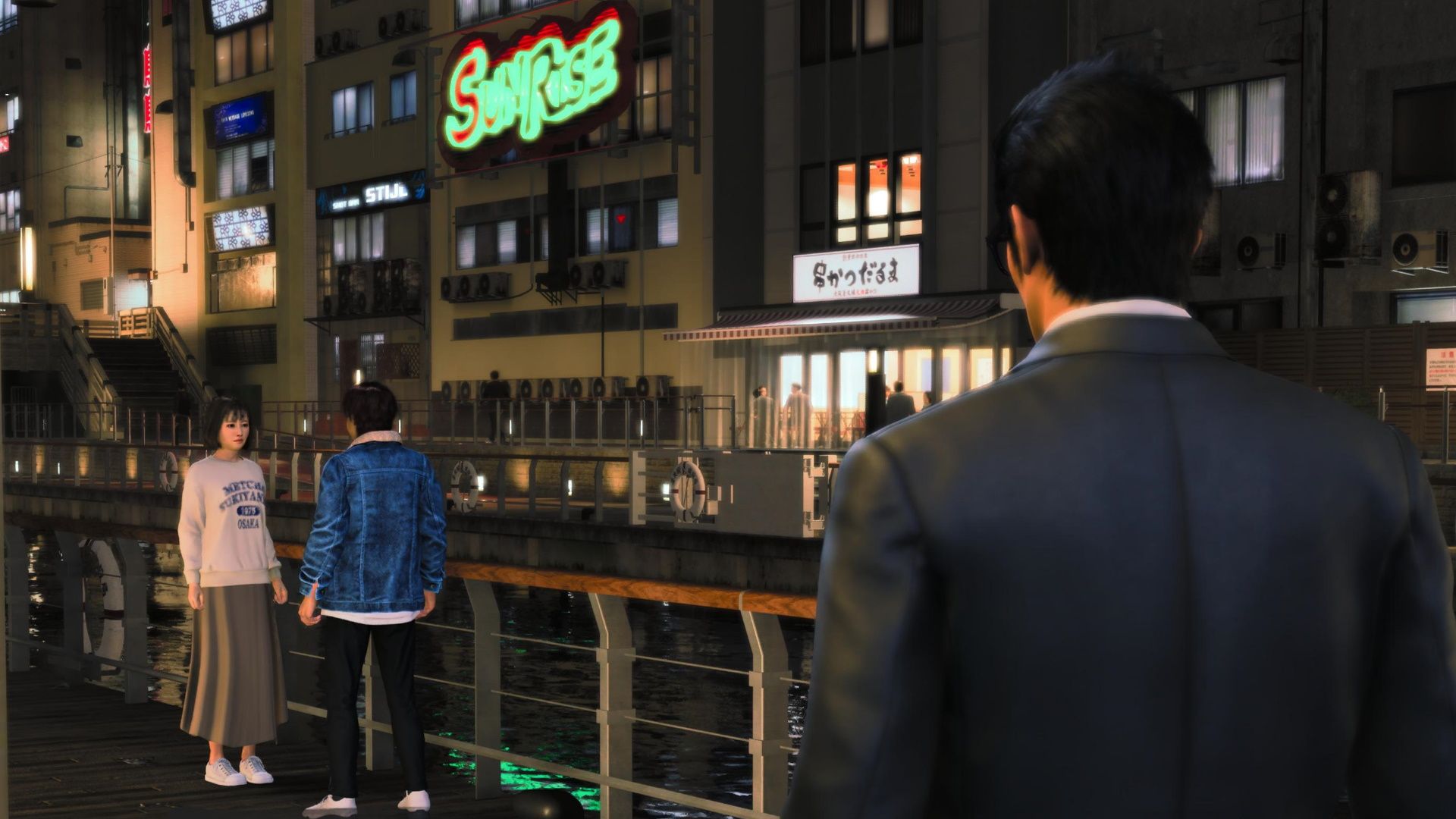 | | |
| --- | --- |
| Location | N/A |
| Reward | 8,000 pts, 500,000 yen |
Go talk to Genta Kusano Smile Burger. You'll need to follow him to the Iwata bridge, and then Sotenbori. You're going to have to tussle with a robust foe, so get ready to switch to your Yakuza Style, circle, and punish. Once you have flattened him, Kusano will run off again. Head to the footpaths and you will see him confessing to Takaishi. You'll now have another, pretty unremarkable, fight. Once you crush this opponent you will conclude this mission.
Ghost Of Sotenbori
| | |
| --- | --- |
| Location | E Sotenbori |
| Reward | 8,000 pts, 500,000 yen |
Head to the Northeast section of the map. You fight three standard street thugs here. But after fighting that trio of weaklings you will be in for a battle against the one and only Ryuji Goda. I mean, if it isn't him, then it must be his twin brother, as the resemblance is remarkable. Ryuji hits pretty hard, so you will want to wait for him to attack, then dodge around him and attack his back.
After Ryuji makes a badass getaway, you will now head to South Shofukucho, where after a series of events, you will face off against another Ryuji Goda, and he's just as cool as the last one! This Ryuji will fight with a Katana. However, despite this, he isn't quite as formidable as the last one. Just sidestep his awkward slashes and punish him.
Finally, you will be off to Ashitaba Park, where you will enter into the Ryuji Goda clan HQ and battle the Go-Ryu Clan Patriarch. The patriarch is the toughest foe you will have fought yet, he will also attack you with a whole hang of his lackeys. Take out the Yakuza with the gun first, then focus on clearing the rest out with your Agent Style (preferably while in Heat Mode). Once it is just you and the patriarch switch to your Yakuza Mode, dodge his attacks, and land combos to his back.
Final Showdown: Red Peacocks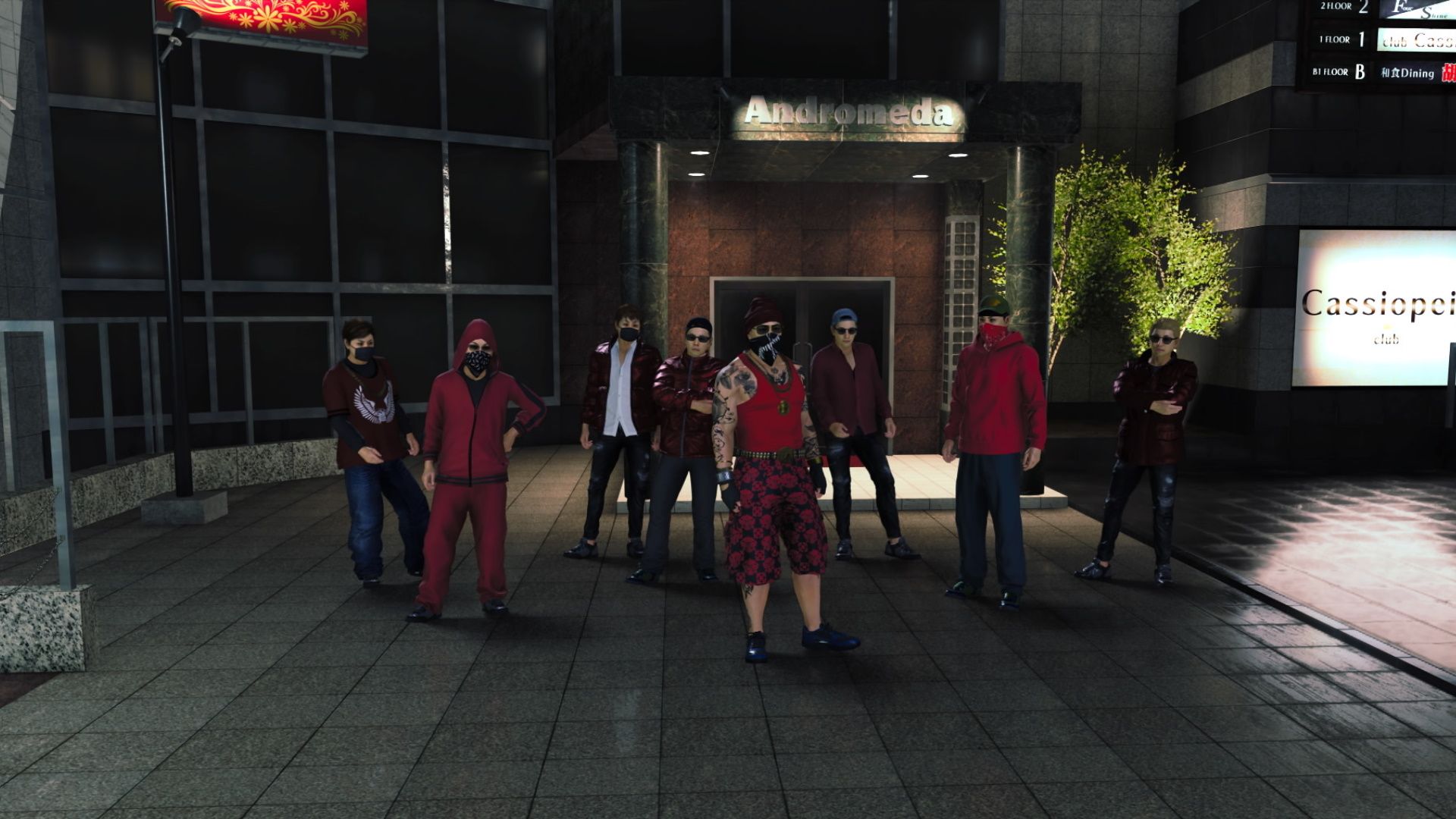 | | |
| --- | --- |
| Location | E Sotenbori |
| Reward | 3,000 pts, 300,000 yen |
You need to take care of that Red Peacock gang. These guys will be hanging right outside Akame's office. However, there is a metric ton of them, so be ready. Once you beat the whole lot of 'em, Akira Guren will join your coliseum squad.
Vanquish The White Knights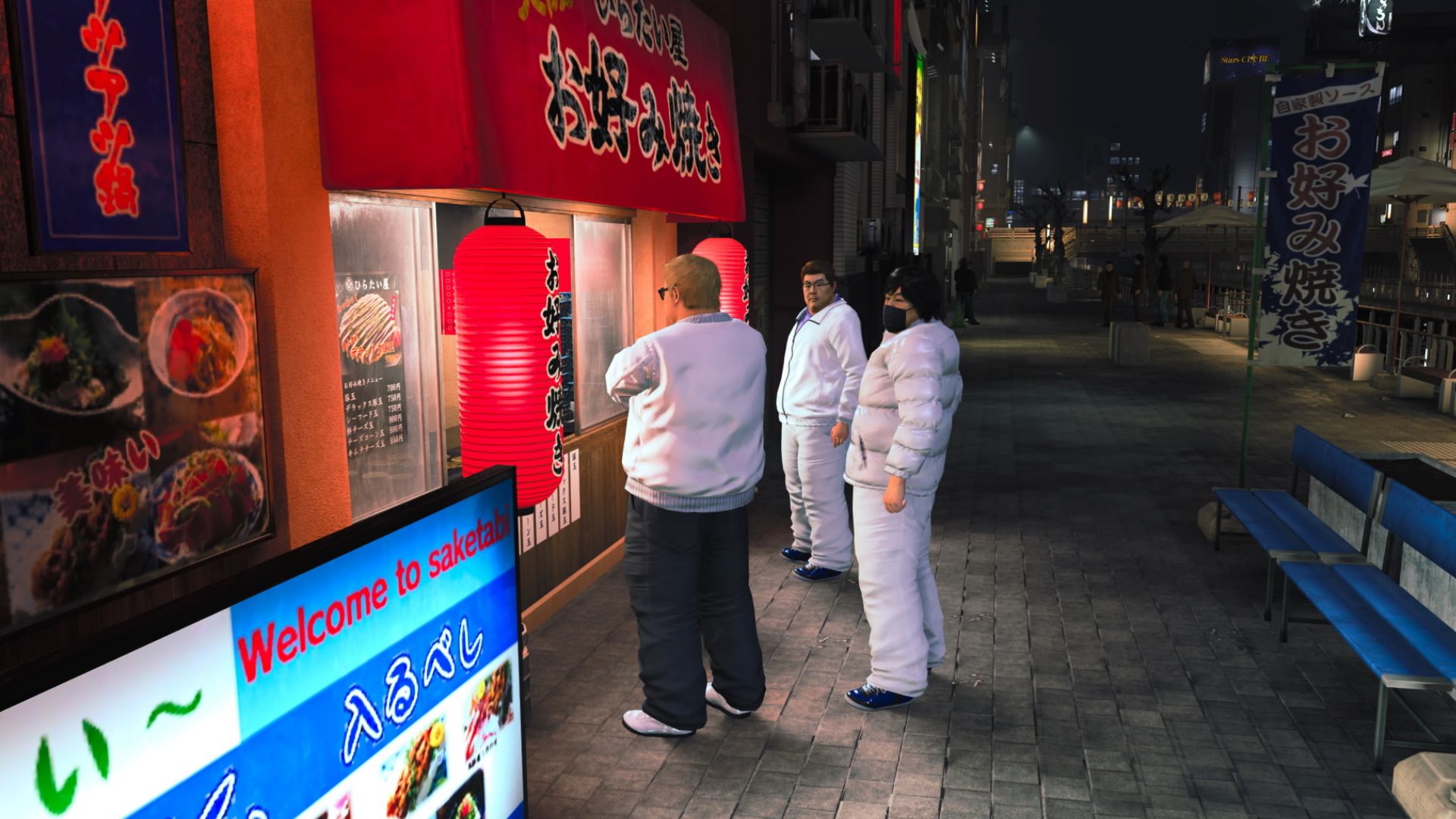 | | |
| --- | --- |
| Location | N/A |
| Reward | 8,000 pts, 500,000 yen |
You'll need to confront the groups of White Knights spread out around the city. These guys are all heavy hitters, and if you haven't upgraded your Spider Gadget, you won't be able to use your Agent Style.
End The Destruction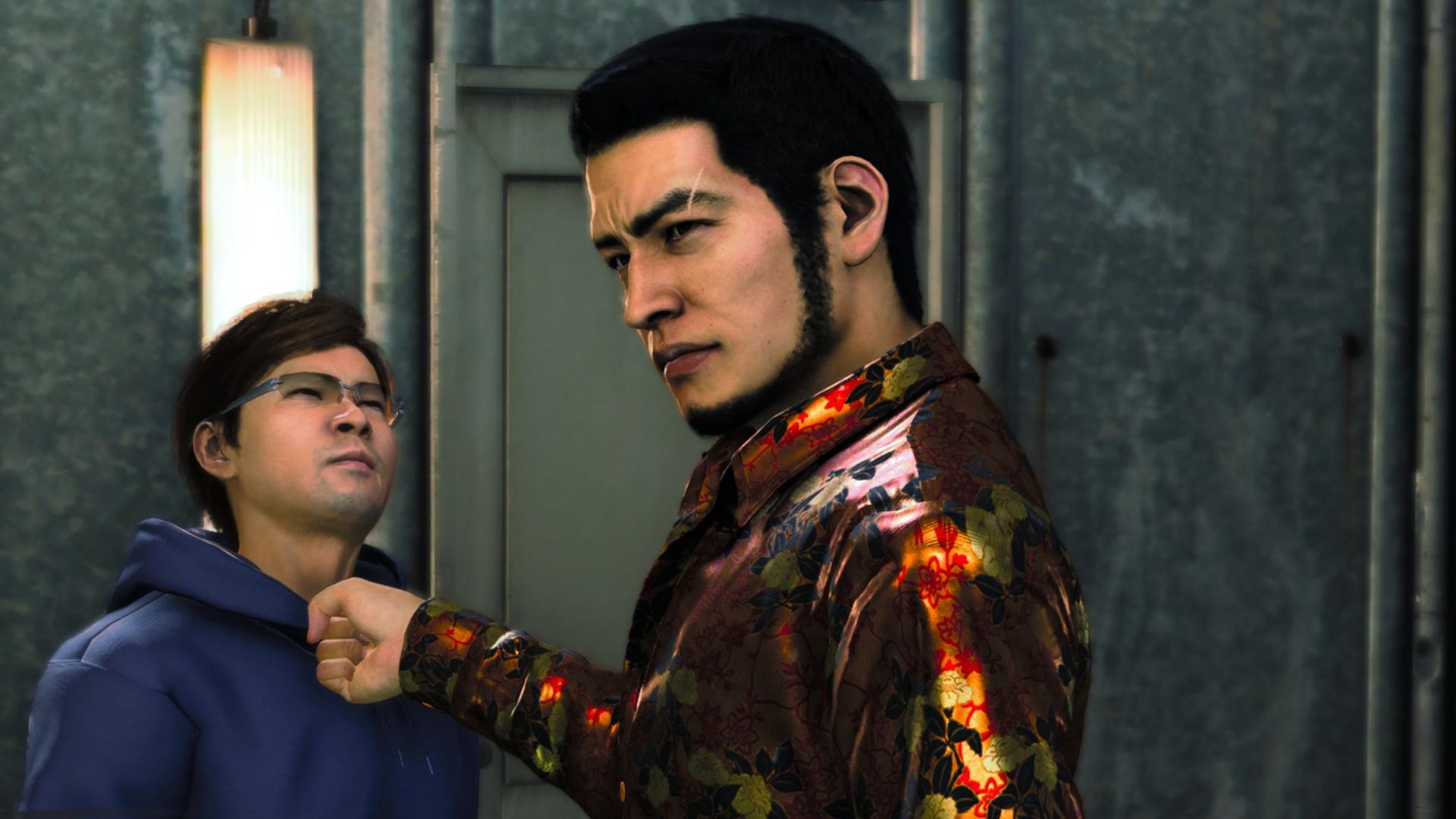 | | |
| --- | --- |
| Location | Shofukucho |
| Reward | 15,000 pts, 1,000,000 yen |
Head to Shofukucho where you will confront a mysterious, yet somehow familiar, man. You're going to have to confront him with your fists, of course. He is shockingly fast and hits pretty hard. So, get ready to sidestep him and make sure you have plenty of healing items on hand—just in case.
Now, move on to W Shofukucho and talk to the homeless man outside the convenience store. From here, you will have a conversation, then agree to join forces with your newfound Golden Gorilla friend. After doing a little detective work, you'll confront four pretty soft Yakuza. Now, it is time for the rematch…
This time, your powerful pal will be going all-out. So, he'll come equipped with a full four health bars, and he hits even harder than before. He likes to use a drop kick whenever you aren't in punching distance, so wait for him to use it, sidestep it, and attack while he is vulnerable. He can armor through attacks, so, you are best not fully committing to charged attacks. Just peck away at him with your faster jab combo. After you beat him, head to the Bishimon Bridge.
Head into the building just south of the bridge and help your best buddy out. While there will be a whole gang of Yakuza in here, including multiple heavy goons, you will have two rather robust companions to help you out. Just focus on taking out the guy with the gun first, then clear out the rest (ideally, in your Agent Style Heat Mode).
Once you clear this mission, you will recruit two very special characters to your Coliseum team.
Recruit Homeless Yamanaka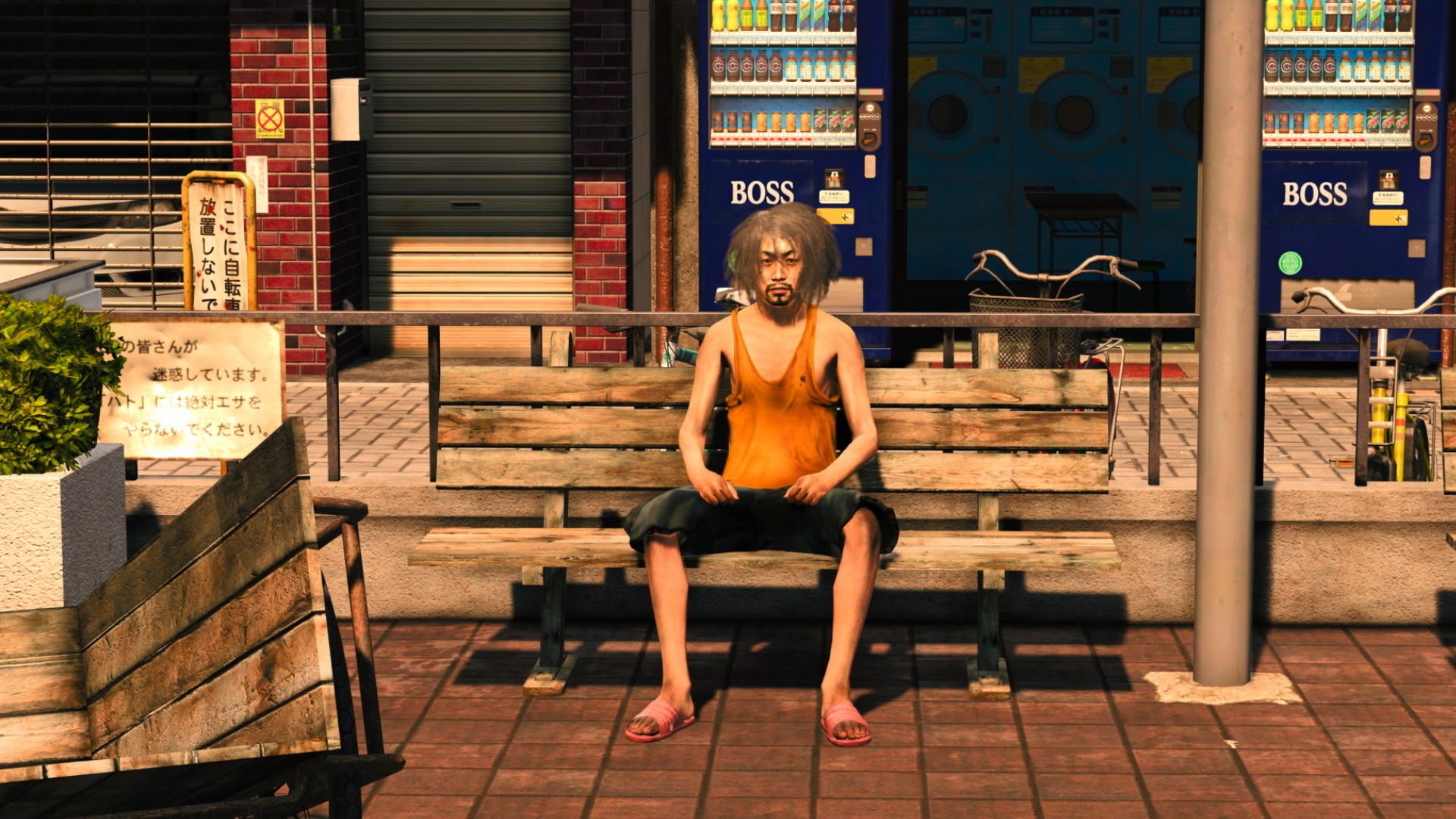 | | |
| --- | --- |
| Location | Ashitaba Park |
| Reward | 4,000 pts |
This one is a quickie. Talk to Yamanaka in the Ashitaba Park. Accept his challenge and prove your strength. Once you beat him, Yamanaka will join your Coliseum team.
Save the Pro Wrestler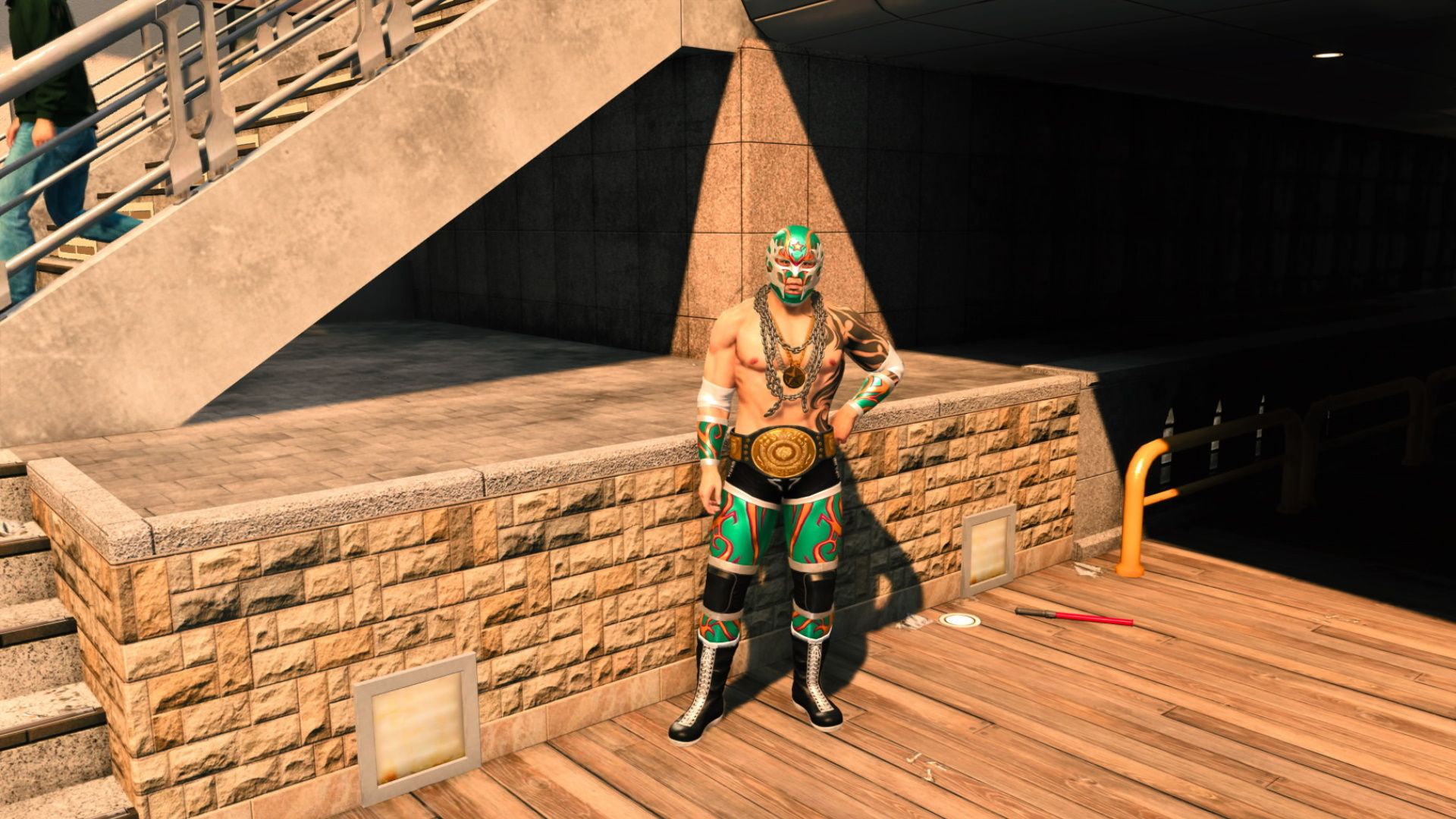 | | |
| --- | --- |
| Location | E Sotenbori Footpath |
| Reward | 4,000 pts |
DMeet him under the Iwao Bridge. He'll have you hand out pamphlets for him. You'll need to hand out pamphlets to a dozen people or so around Sotenbori. There is no time limit for this task, so you can just take this quest and gradually hand them out as you go about fulfilling other substories.
Once you have passed out all the fliers, head back to the W Sotenbori Footpass and talk to the wrestler. After a cutscene, you will have a chance to test his mettle. Just be mindful of his grab attacks, as these will deal a hefty amount of damage. After beating him, he will join your Coliseum team.
Liberate the Hammer Man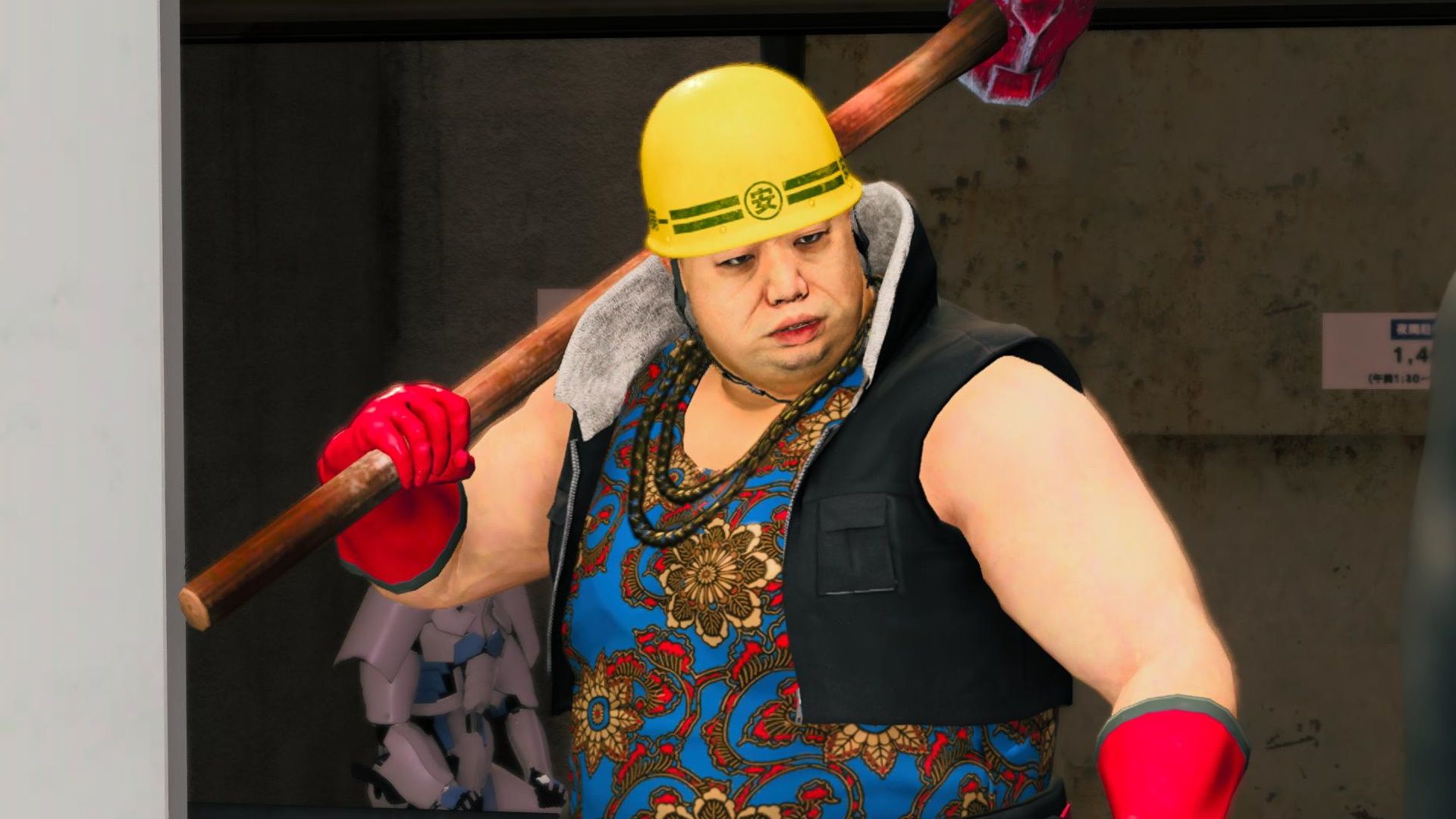 | | |
| --- | --- |
| Location | Sotenbori Footpath |
| Reward | 4,000 pts |
Nunokawa is in a hefty amount of debt. You'll need to (try to) give him 1,000,000 to pay it off. Meet him in the W Sotenbori Footpath. He won't want to take the money, so, track down his supervisor and pay off his debt for him (he's sitting on a bench nearby). Once you talk to his boss, he'll try to extort you.
Now, you will need to fight a misinformed Nunokawa. Circle to his left side and you will avoid his one-handed sledgehammer spin. Once this fight is over, you will fight the boss and his cronies. Take out the standard goons first, then focus on the Boss in your Yakuza style. Once you beat them, Nunokawa will join your Coliseum team.
Gotta Catch 'em Balls!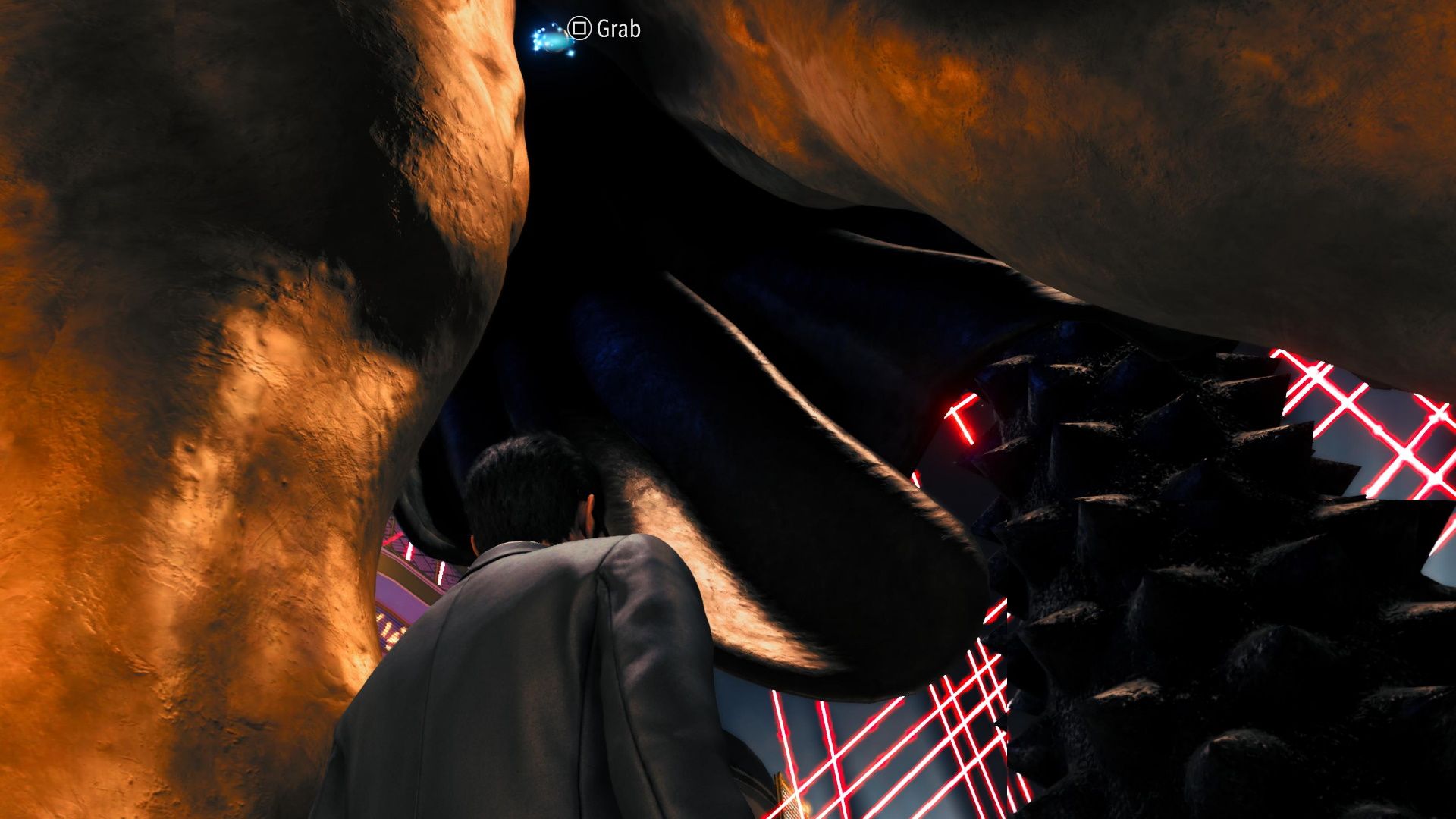 This is among the most elaborate Requests in the game. Follow this guide here for a detailed breakdown of where to find all seven balls.
The Gold Scourge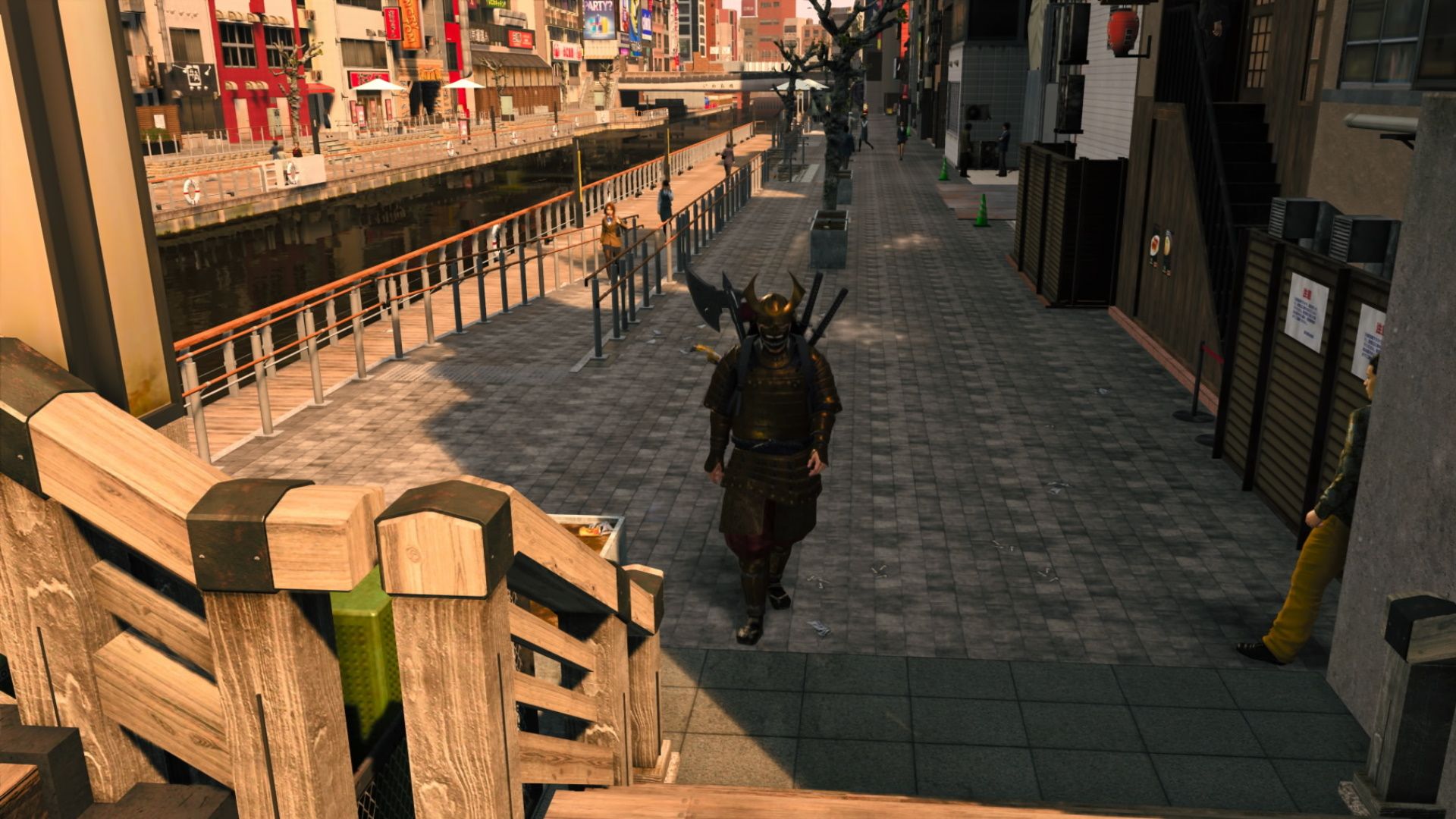 | | |
| --- | --- |
| Location | N/A |
| Reward | 15,000 pts, 1,000,000 yen |
The Gold Samurai will return to wander all over Sotenbori once again. Just like in the first encounter, check your map frequently and look for that purple arrow. Once you confront him, it is a lot like the first fight, though he has more health and he hits harder. Just dodge his linear attacks and punish him accordingly.
The Cat-Lovin' Rapper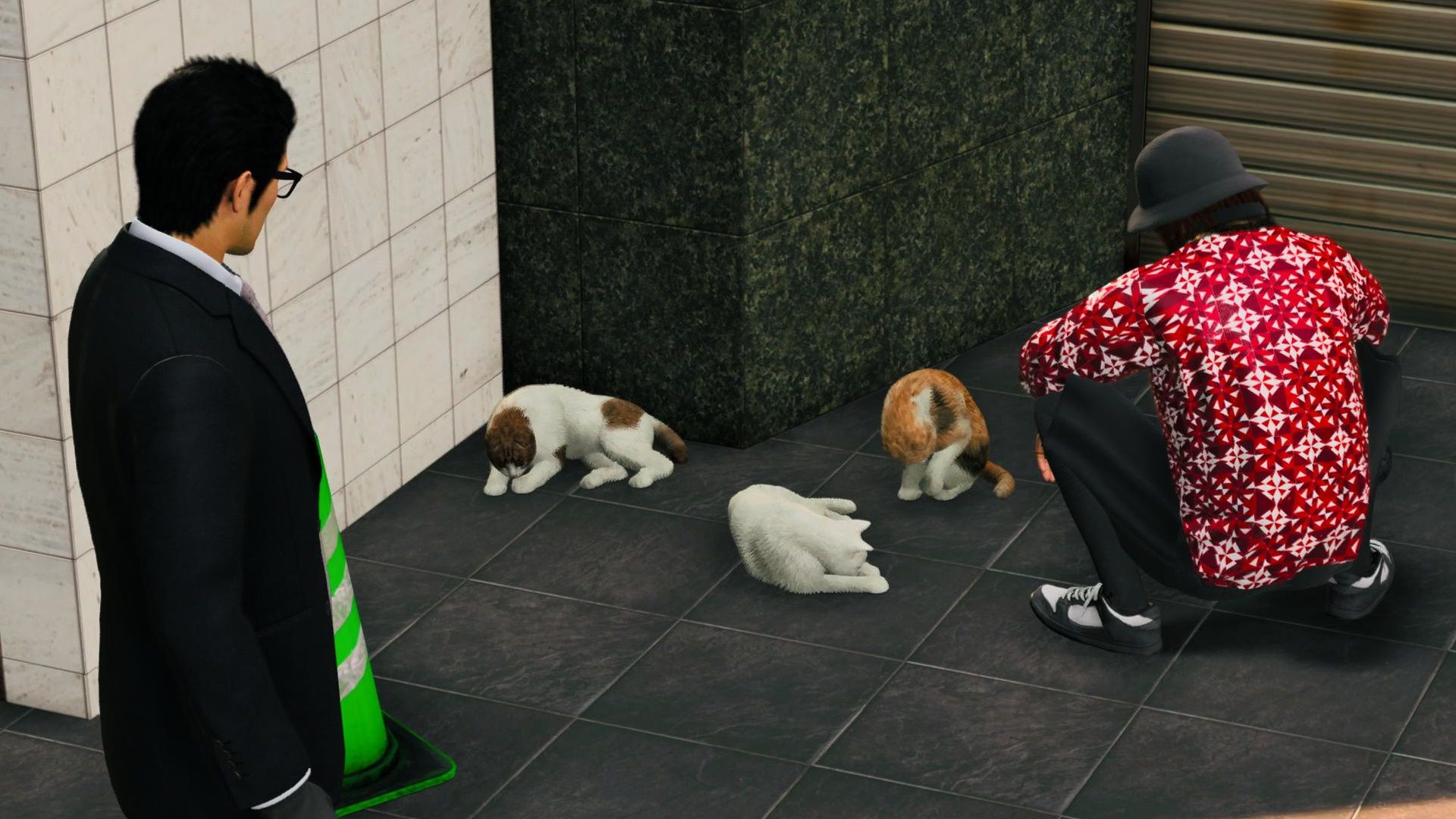 | | |
| --- | --- |
| Location | E Shofukucho |
| Reward | 4,000 pts |
To start things off, talk to Katsuwo, who's hanging out near the CourStar Pocket Racer building. You start by having to fight him. Katsuwo is pretty quick, and has a number of healthbars. However, if you use the Yakuza Stance to armor through his attacks and then deliver big attacks, you should be able to finish him off easily enough. Once you have beaten him you will need to go beat up the cat abusers around the city.
There is a group under Iwao Bridge, another near Wild Jackson, and another group on E. Sotenbori St. Once you have beaten up all the groups, head back to Katsuwo. Now, the two of you will be confronted by one last gang of cat abusers. Once you finish them off, Katsuwo will join your Coliseum team.
The Struggling Host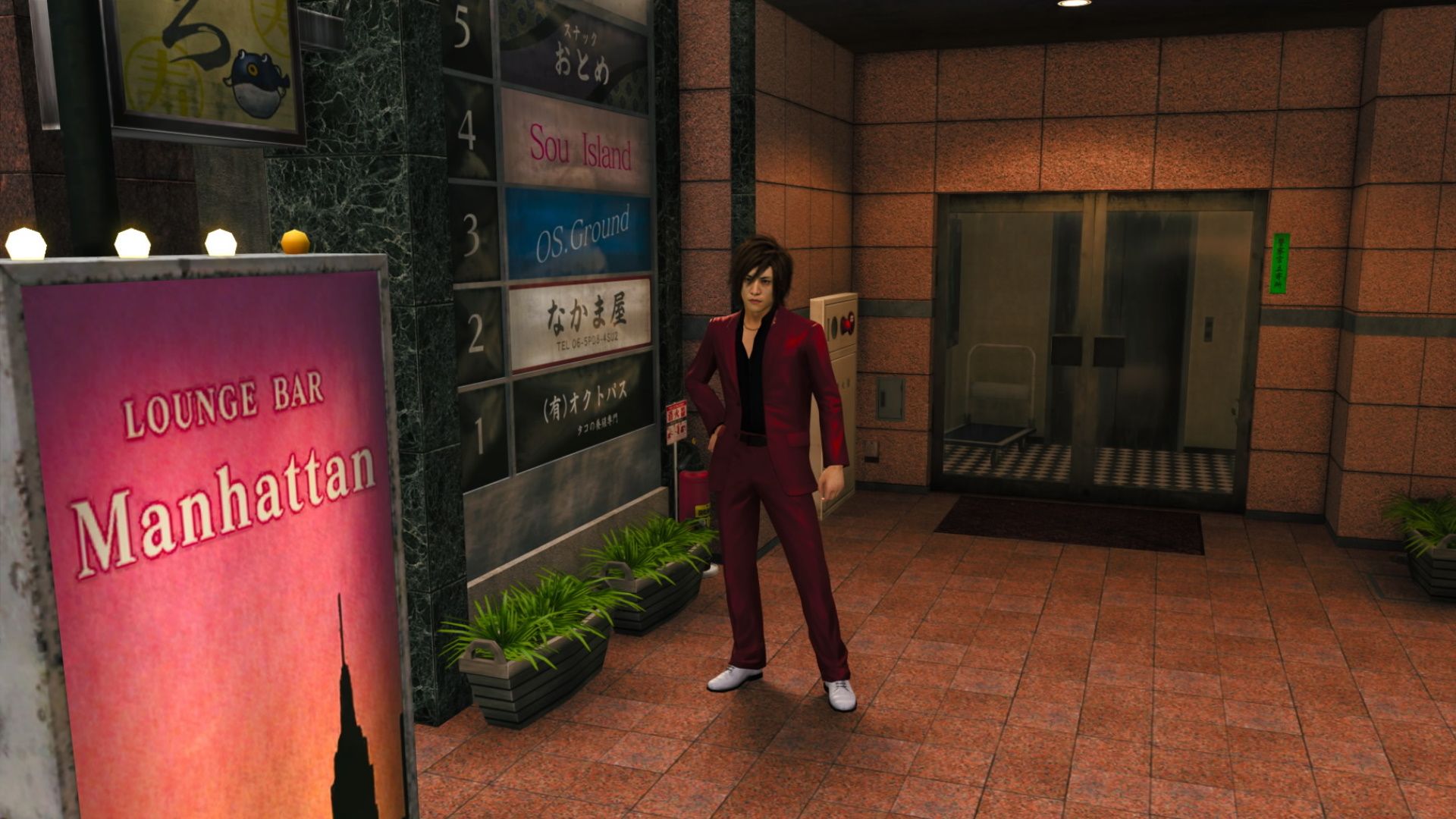 | | |
| --- | --- |
| Location | Shofukucho |
| Reward | 4,000 pts |
Here a young host needs your assistance figuring out why he can't seem to get any traction. You will bounce around Sotenbori, talking to different people. You'll start by talking to Renji on Shofukucho, then W Shofukucho, S Shofukucho, E Sotenbori, Shofukucho, the Bunzaemoon Outdoor Mall (south of Iwao Bridge) and it will all lead you to confronting a rival host on W Shofukucho, just north of the Kiss Shot Billiards & Bar. Finally, head back to Renji. You will have one last fight before he agrees to join you.
Gold Gauntlet Throwdown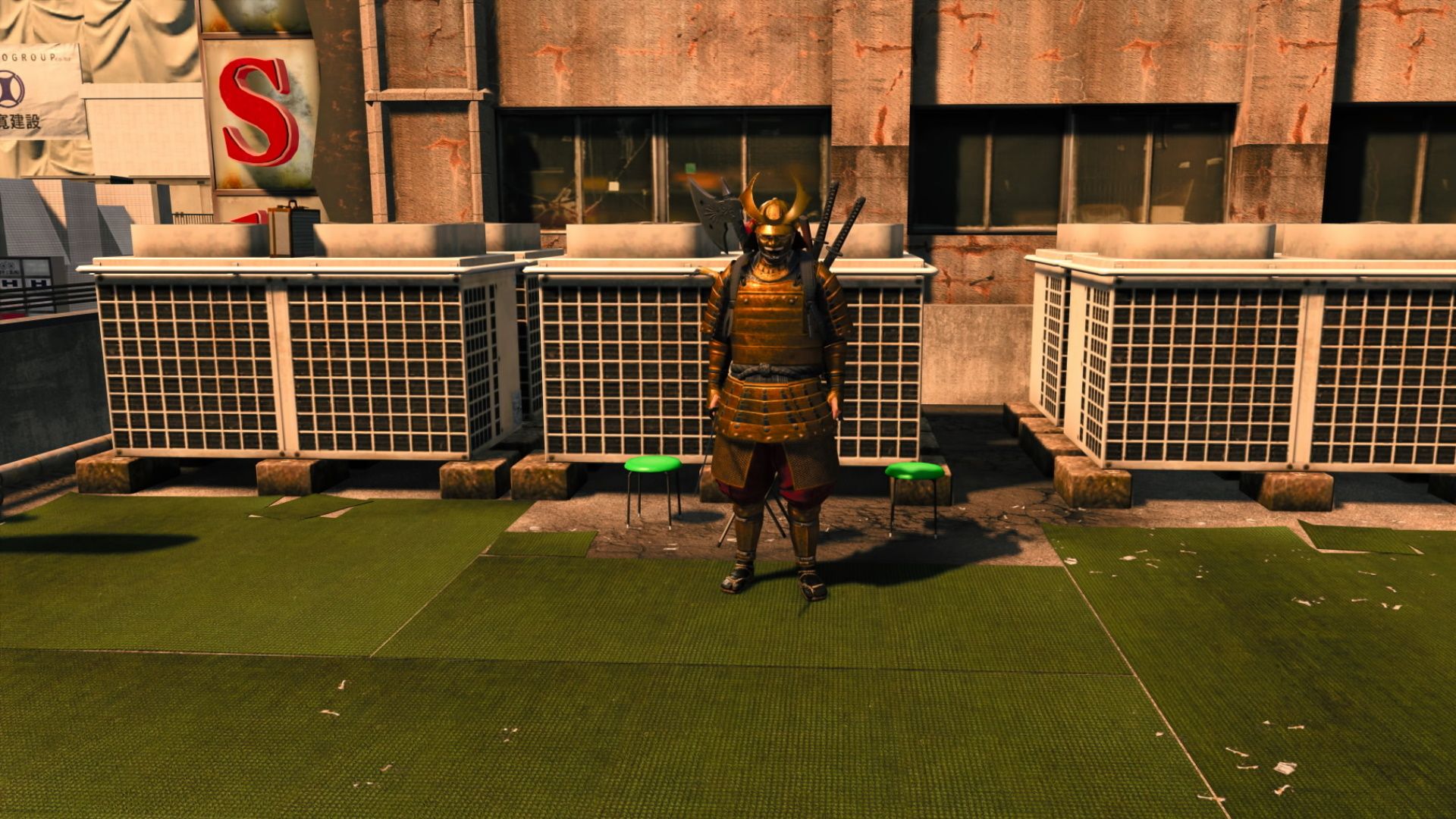 | | |
| --- | --- |
| Location | Roof Of Sotenbori Gambling Den Building |
| Reward | 30,000 pts, 2,000,000 |
For this final confrontation, you won't have to track the Golden Samurai down. He'll be standing on the top floor of the building on the southwest corner of W Shofukucho and S Shofukucho. In this final fight, the Golden Samurai will be remarkably robust. Use the objects around the stage as weapons so that you can break through that armor.
Operation Family Welfare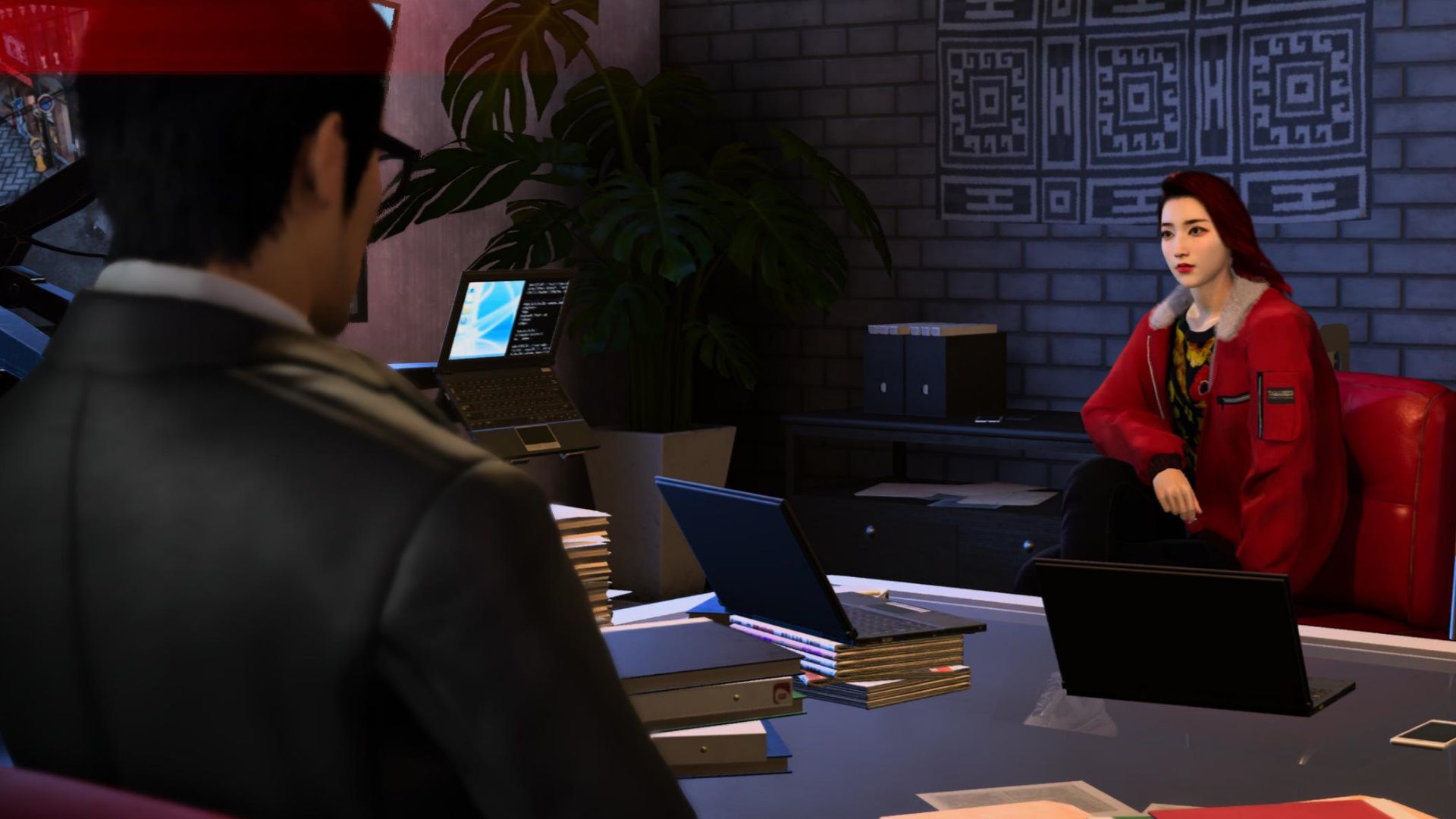 | | |
| --- | --- |
| Location | N/A |
| Reward | 30,000 pts, 2,000,000 |
This is a pretty simple one. Take the mission from Akame and you will be taken directly to where Patriarch Aotsuki and his gang are holed up. This is a pretty simple fight against a relatively normal group of thugs. Wipe the floor with them and you will be rewarded handsomely. And with that, you will have completed all the Akame Requests!
This last Request will only become available once you beat the four Coliseum Kings.
Next: Like A Dragon Gaiden: The Man Who Erased His Name – Coliseum Fighter Tier List