Sonic the Hedgehog has sped through some amazing levels during his time as Sega's iconic mascot, but even the best levels have to end in a boss fight. Boss battles are almost always against a creation built by his fiercest rival, Dr. Eggman.
RELATED: Sonic The Hedgehog: The Best Villains, Ranked
The first few levels of Sonic games usually have easy boss fights, but they gradually get more difficult as you progress. While Sonic has faced some surprisingly tough bosses in his 2D days, it's mainly the 3D games that have turned the difficulty up to 11.Here are the toughest bosses in the Sonic the Hedgehog series.
Updated on November 13, 2023, by PJ Molloy: After a long wait and much anticipation, Sonic Superstars is finally out. The game brings the Blue Blur and friends back to their 2D roots and provides many fantastic stages. With every new Sonic game comes an army of bosses, and thanks to Sonic Superstars, the list of the hardest Sonic bosses just got bigger.
Sonic, Tails, Knuckles, and Amy go toe-to-toe with many ferocious bad guys in their new adventure. With so many new bosses, now is the perfect time to look back on the series' history and test your skills against the hardest Sonic bosses of all time.
To be considered one of the hardest Sonic bosses, a fight needs an overwhelming amount of obstacles, difficult-to-avoid attacks, little-to-no rings, or a cruel twist of some kind.
14
Egg Fortress Boss – Sonic Superstars
A Challenging Blast From The Past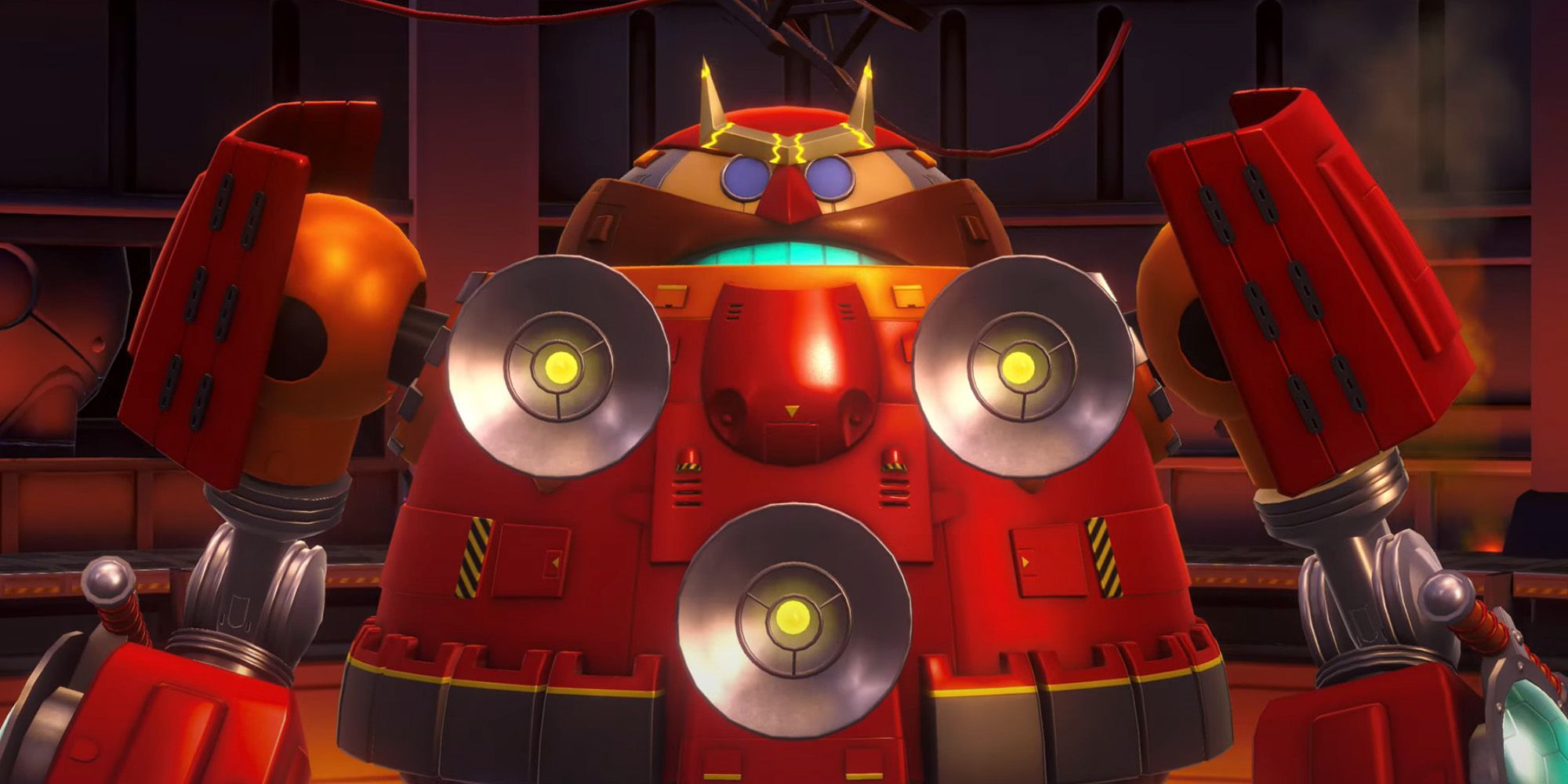 Sonic Superstars introduces many new bosses, but the final fight in Egg Fortress Zone is the hardest. This colossal robot takes ages to defeat, resulting in an extremely long battle you must complete in one attempt. Even the tiniest mistake means starting all over.
Eggman pulls out all the stops here, making you survive bullet-hell segments, outrun collapsing floors, and jump through tiny gaps in a barrage of massive laser barricades. Once you think it's over, the giant robot pursues you in an intense chase sequence where you must dodge devastating punches and navigate tricky antigravity segments. And that's just a taste of what Sonic Superstars offers.
13
The End – Sonic Frontiers
The Fight That Makes You Conquer Death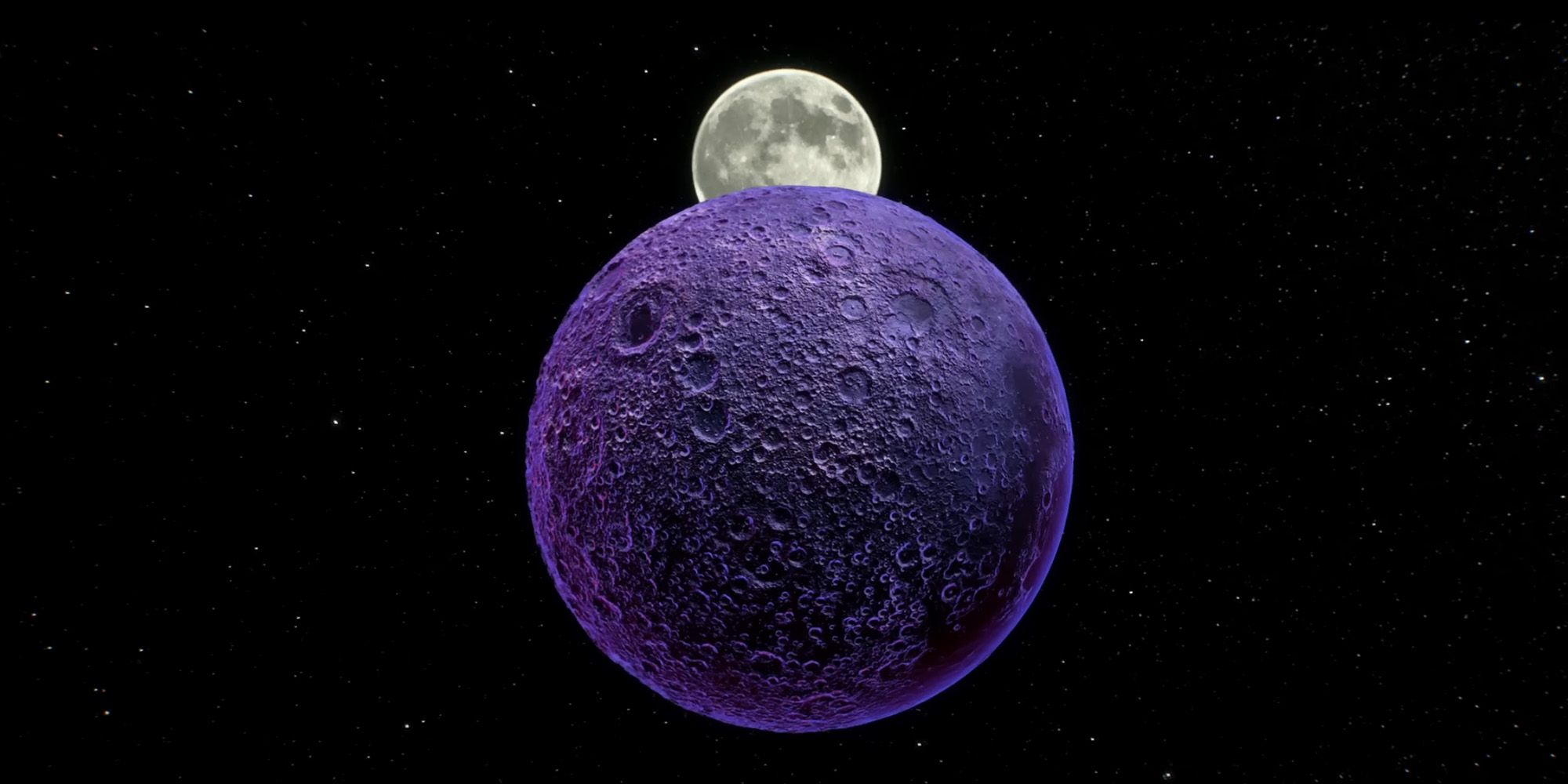 Fighting the physical manifestation of death is as difficult as it sounds. The End is the final boss of Sonic Frontiers and requires you to complete a roughly six-minute-long nonstop bullet-hell segment. You control a Titan called Supreme and must constantly switch between a light and dark mode to destroy The End's light and dark bullets.
The boss's endless onslaught of bullets requires quick reflexes and full awareness of everything on screen to have even the slightest chance of surviving. To make things worse, The End has a laser attack that can kill you instantly, forcing you to restart the entire fight. Like it or not, The End certainly lives up to its name.
12
Egg Viper – Sonic Adventure
An Iconic Showdown Against Dr. Eggman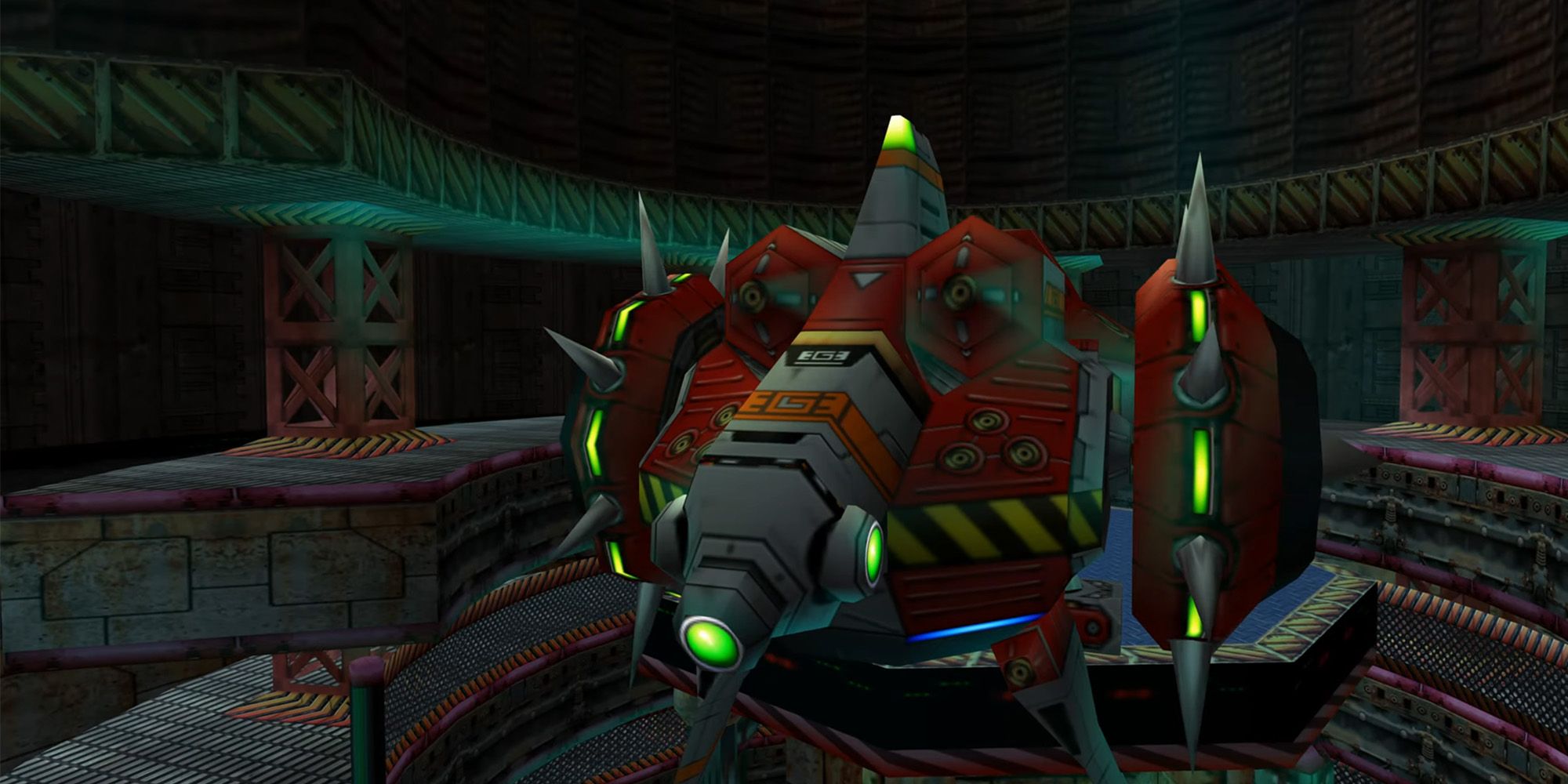 Dr. Eggman is not messing around during this action-packed showdown from Sonic Adventure. Egg Viper is the final boss of Sonic's campaign and showcases Eggman's sadistic, calculating side. Its laser attacks are easy enough to dodge, but don't let that fool you. The wicked Doctor has some nasty tricks up his sleeves.
RELATED: All Versions Of Sonic The Hedgehog From Weakest To Most Powerful
The fight gets heated when Egg Viper throws massive saw blades at you, requiring precise platforming to jump on top of them to reach the boss's weak spot. Right when you think the fight is over, Egg Viper lunges at you in a surprise attack, resulting in instant death if it hits you. Talk about brutal.
11
Egg X – Sonic Advance
An Unassuming Boss That Packs Quite A Punch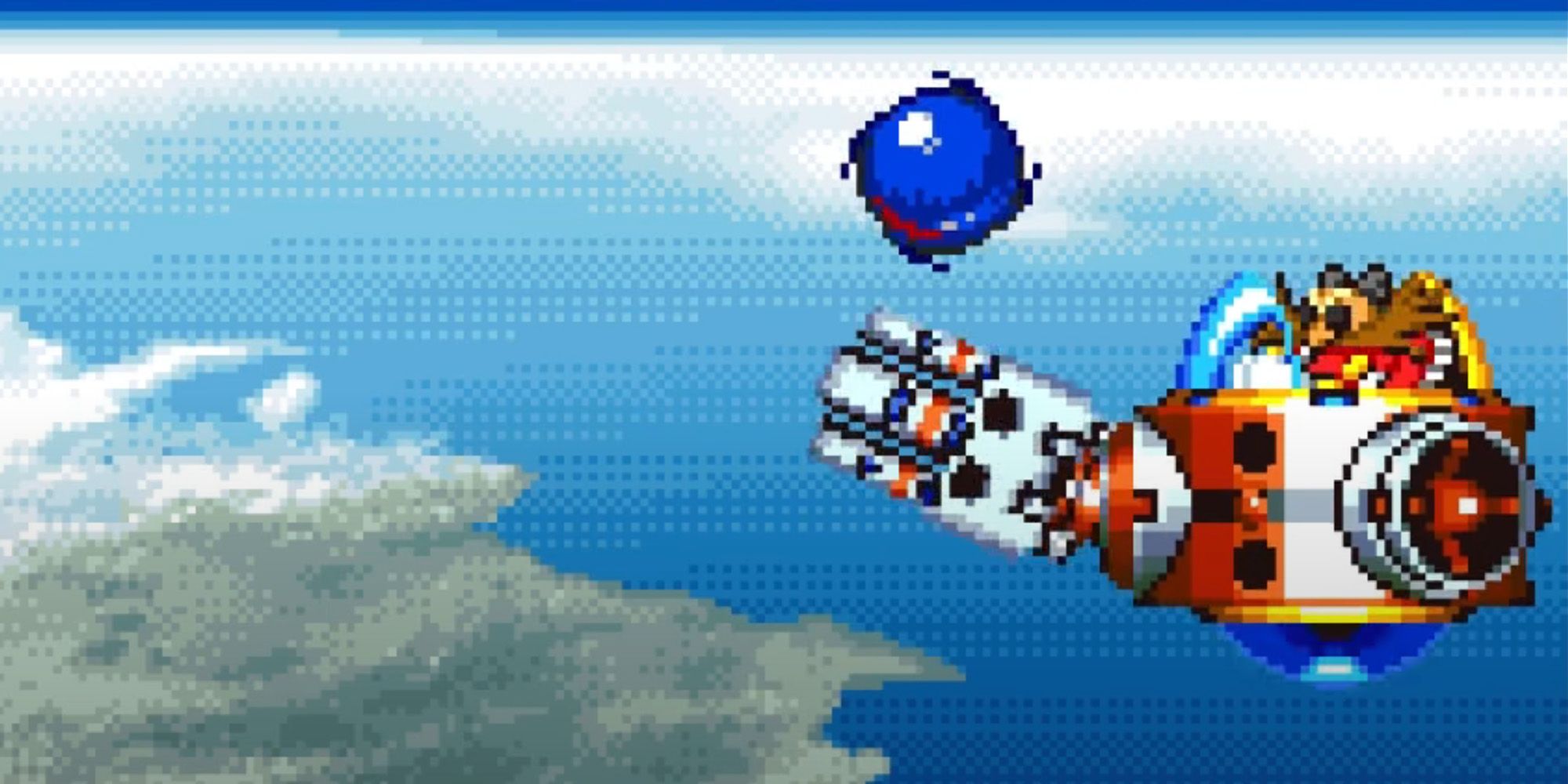 Egg X doesn't look intimidating at first glance, but inside this tiny robot lies an endless supply of fiendishly ruthless attacks. What makes this fight one of the hardest Sonic Bosses is its merciless speed. His pattern is random, and each attack happens in the blink of an eye, requiring incredibly fast reflexes to survive.
Eggman is only vulnerable when he attacks, creating a harsh risk-versus-reward system. Standing close enough to hit him leaves no time to react to his retaliation. On the other hand, creating distance between you and the boss makes avoiding him easier, but you won't be able to strike back. Get ready to see the Game Over screen a lot.
10
Mecha Sonic And The Death Egg Robot – Sonic The Hedgehog 2
Two Hard Bosses For The Price Of One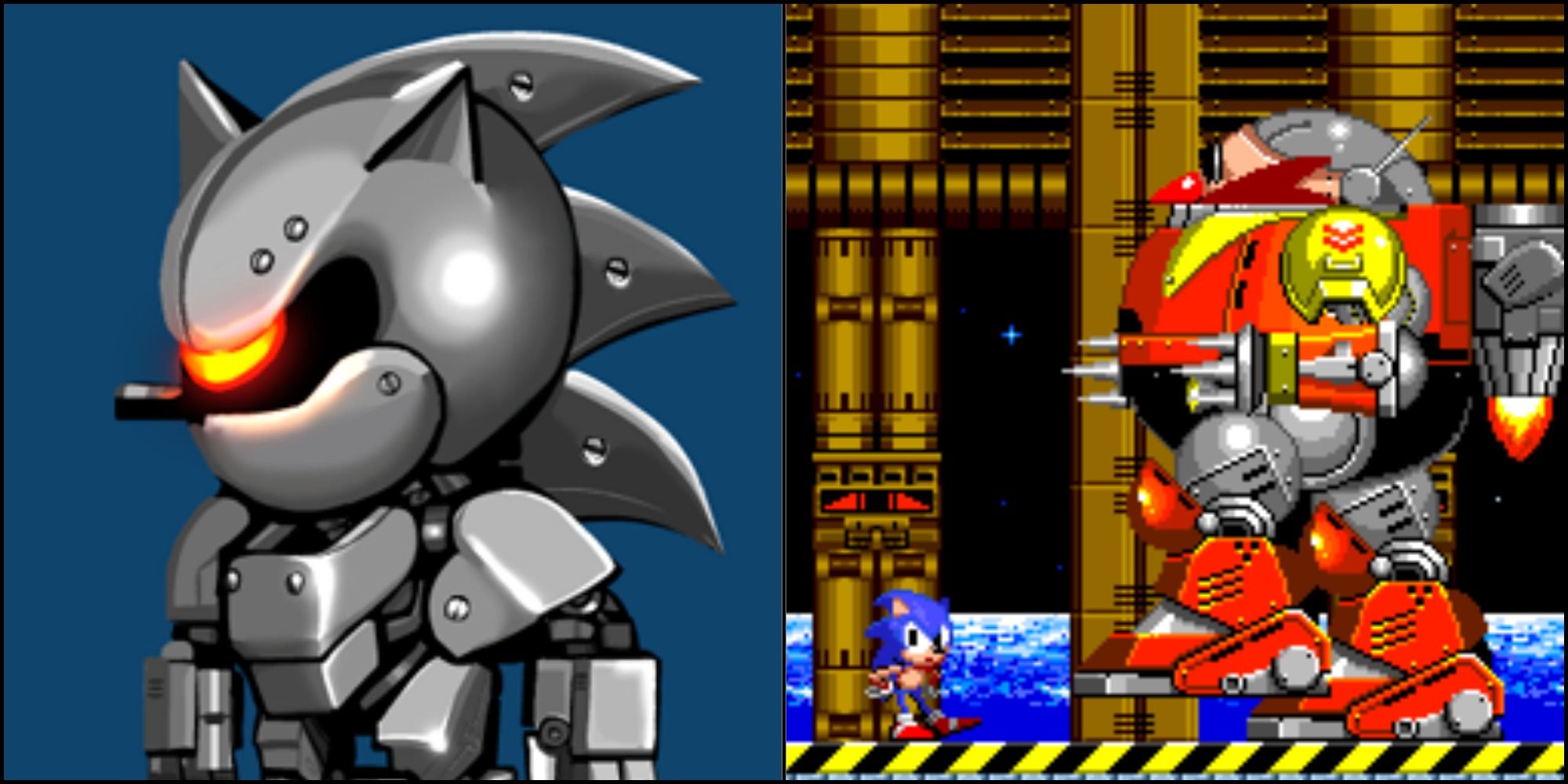 Sonic the Hedgehog 2 is undoubtedly one of the best retro platformers, but that's not because the game is easy. There are two final bosses in Sonic 2, and you have to beat them both with zero rings, meaning you can't make a single mistake.
First up is Mecha Sonic, a viscous robotic clone of the Blue Blur. It's a difficult boss because Mecha Sonic's moves become randomized as the fight progresses, making it unpredictable. As for the Death Egg Robot, it's easy to hit its spiked hands while trying to attack it. The best strategy is to wait until the robot lands after taking flight and jump on it when it bends downwards.
9
The Biolizard – Sonic Adventure 2
Lizards And Lasers And Eggs, Oh My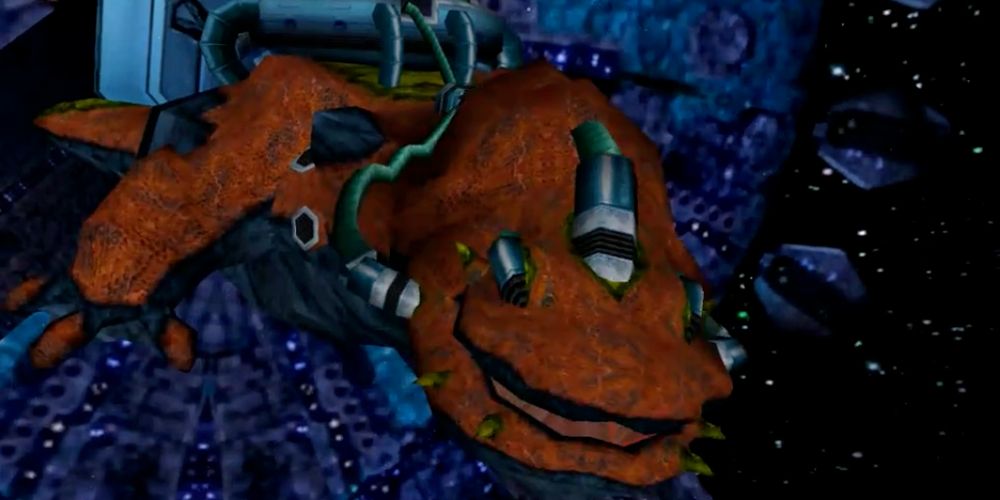 The Biolizard, Sonic Adventure 2's penultimate boss, is as tough as it gets. For starters, it's easy to accidentally fall into the water pit when moving away from the lizard, resulting in instant death. When he starts shooting purple energy balls, you have to time things perfectly to dodge them.
Things get really dicey once the Biolizard releases a barrage of floating eggs. You must quickly homing attack them to reach the lizard's weak spot. All in all, it's one of the hardest Sonic bosses. Luckily, the Finalhazard final boss is a piece of cake in comparison.
8
Final Weapon – Sonic And Knuckles
Not Even Hyper Sonic Can Make This Boss Easier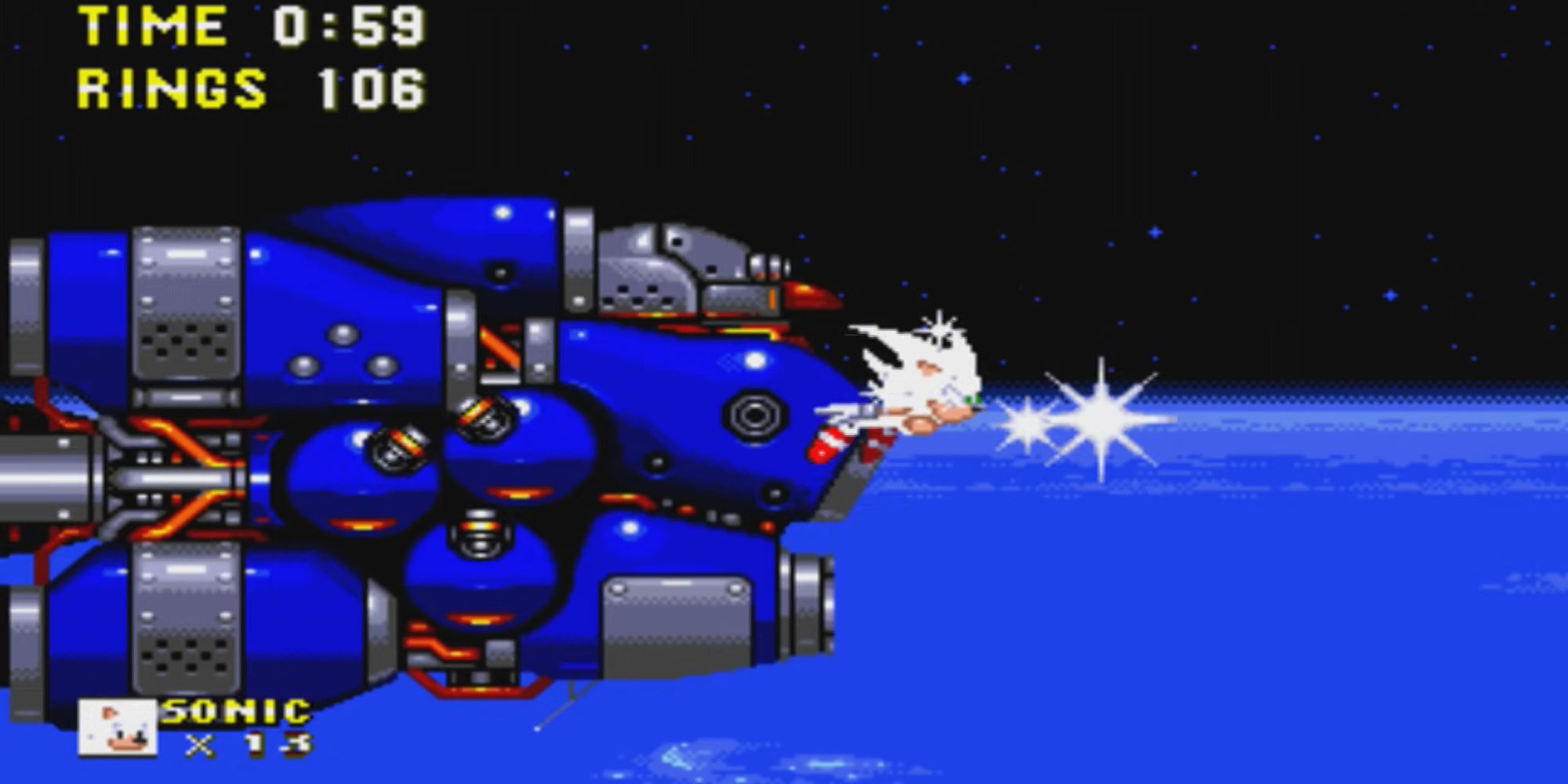 Sonic And Knuckles was the first game that made Knuckles the Echidna a playable character. It also featured one of the most difficult final stages in any Sonic game: the Doomsday Zone. Your reward for getting through the level is a boss fight with the Final Weapon.
RELATED: The Hardest Boss Fights Of The Last Decade
Whether you're playing as Super Sonic or Hyper Sonic, the missiles launched from the Final Weapon lock onto you. You must move around the battlefield to manipulate the missiles into hitting the Final Weapon. There's even the worry of running out of rings as Super or Hyper Sonic, so there are plenty of variables to be aware of during this fight.
7
Perfect Dark Gaia – Sonic Unleashed
The Scariest Final Boss In The Sonic Series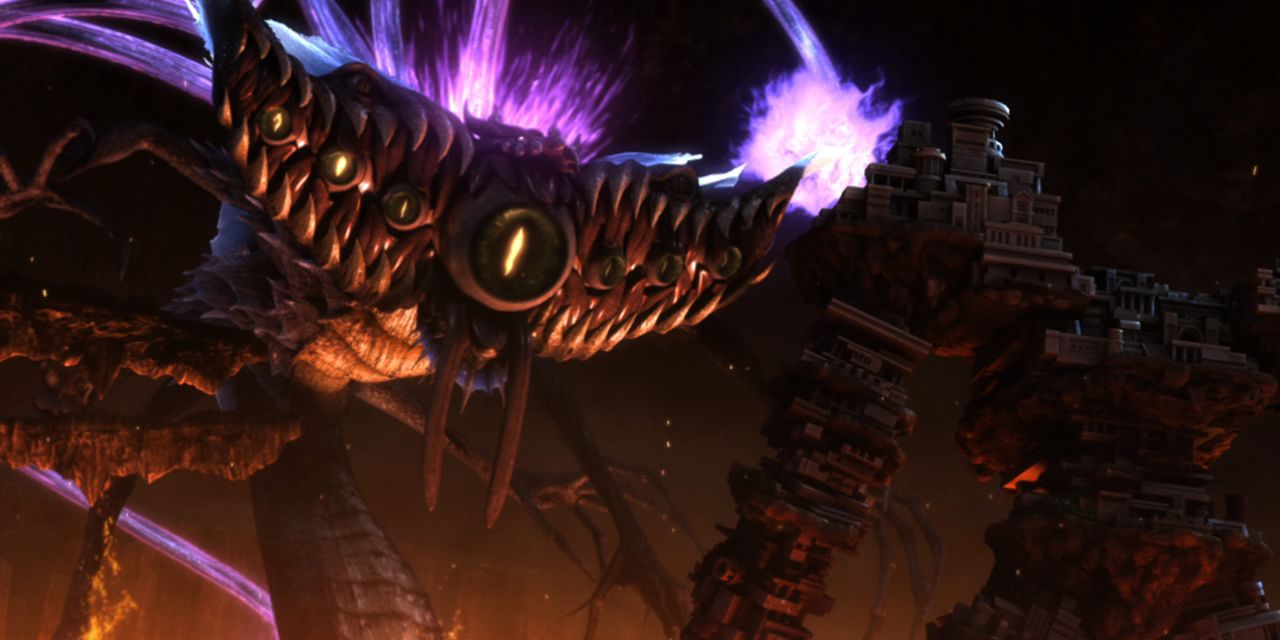 The final boss of Sonic Unleashed is not to be trifled with. This fight has you transform into Super Sonic to duke it out with the final form of Dark Gaia. The battle is lengthy and difficult, requiring you to target each of Perfect Dark Gaia's open eyes. It's not as easy as it seems since you have to anticipate the trajectory of your attacks.
You want to avoid any quick slashes that appear on-screen since that's where Perfect Dark Gaia will swing its monstrous claws. Eventually, even energy projectiles will be launched at you, requiring a lot of ducking and dodging. Perfect Dark Gaia is no joke.
6
Sir Lancelot Returns – Sonic And The Black Knight
The Hardest Shadow Boss Fight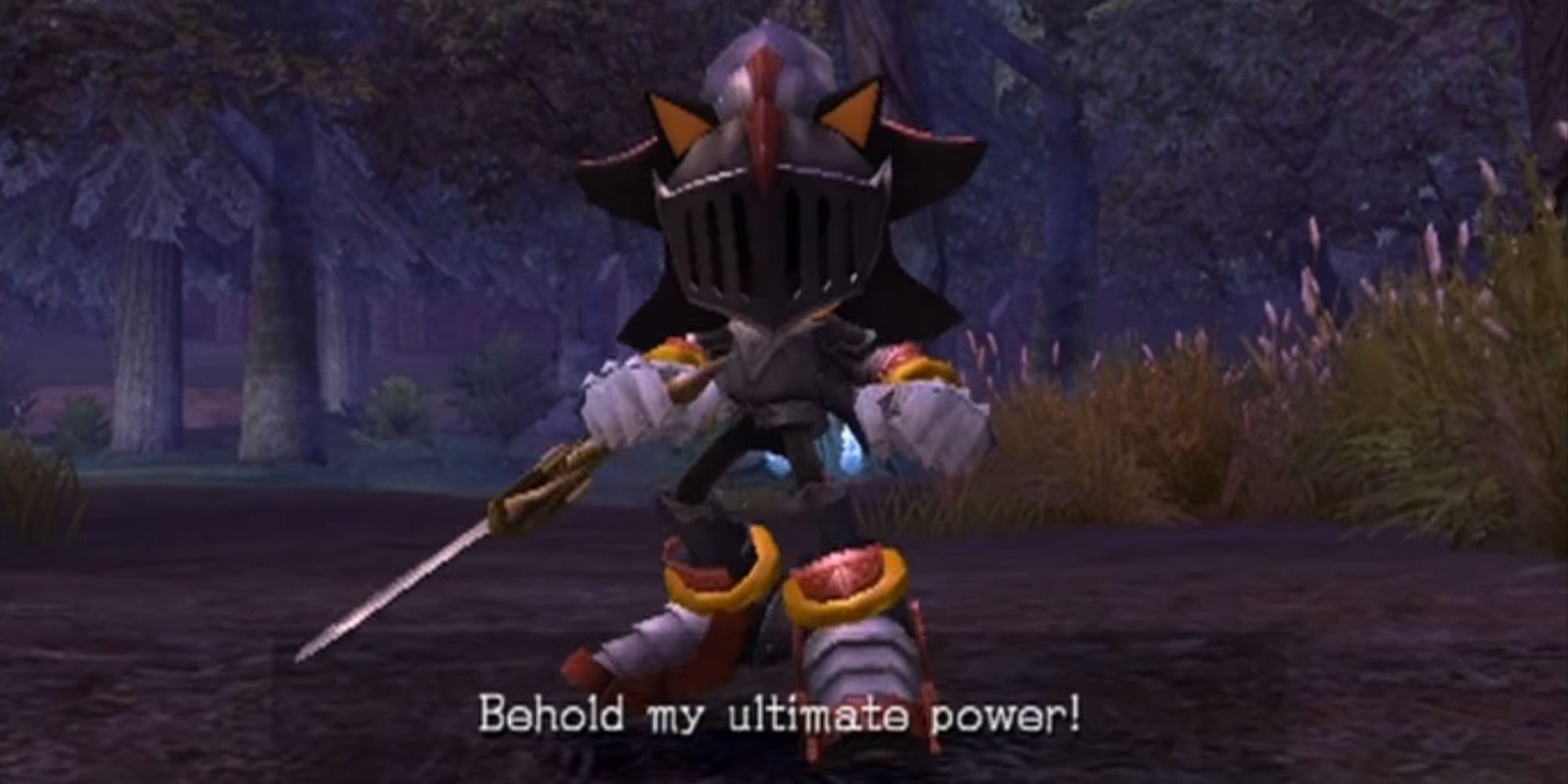 Shadow is one of the most beloved Sonic characters, so seeing him in Sonic and the Black Knight as Sir Lancelot was great. The second fight with Lancelot is notorious among fans for being one of the hardest Sonic bosses ever.
Unlike in the first battle, Sir Lancelot now has chaos powers, such as Chaos Spear and Chaos Blast. On top of that, the battle itself gets more difficult as Sir Lancelot takes damage. The best strategy is to block his attacks until your Soul Gauge is high. Then, block and attack by using Soul Surge.
5
Big Arm – Sonic The Hedgehog 3
A Classic Sonic Boss From The Genesis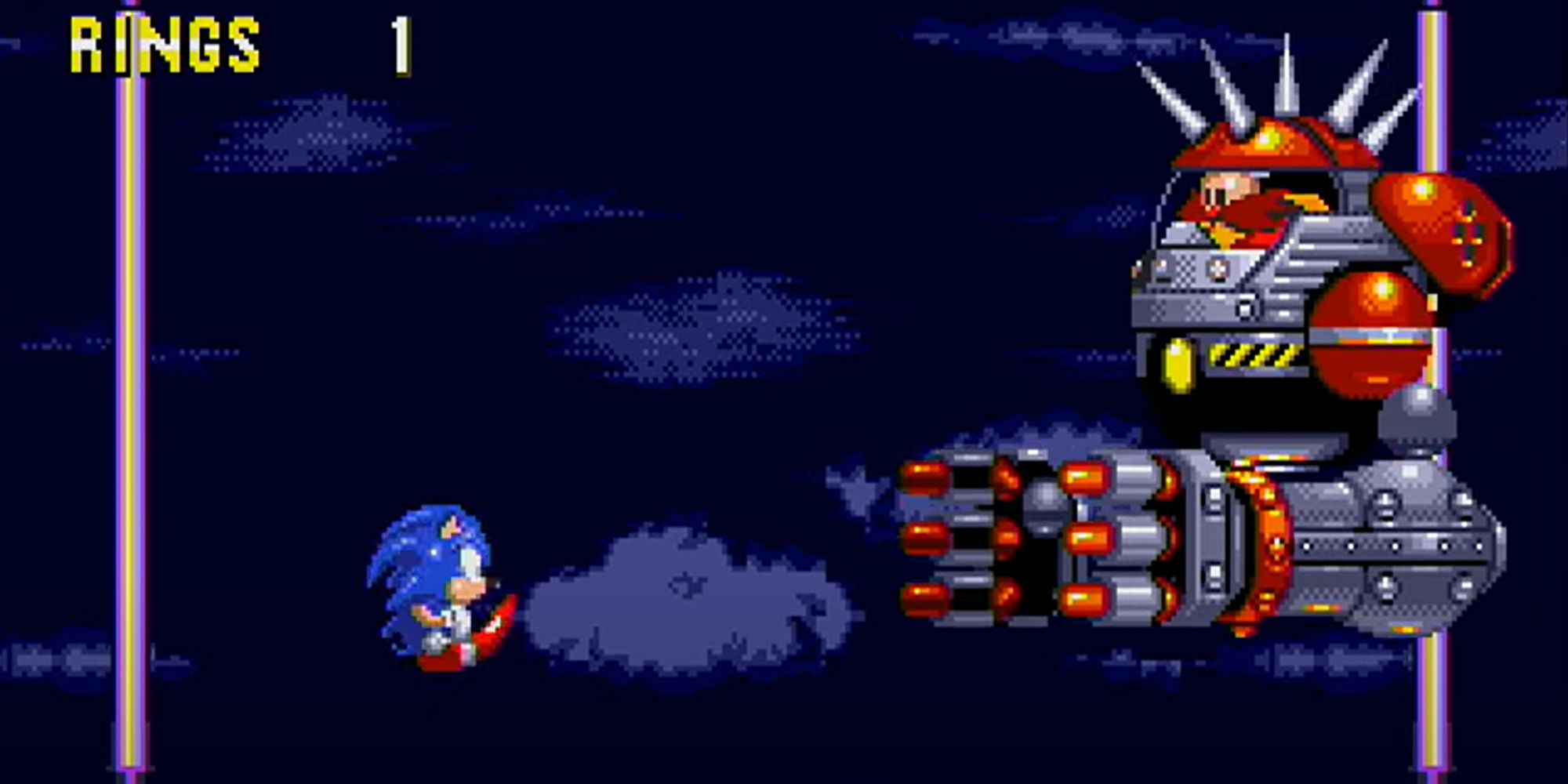 Big Arm might not be the most creative name Dr. Eggman has ever come up with, but the final boss of Sonic 3 is no slouch. What makes Big Arm such a hard boss is how the robot is built. It has spikes on the top of its cockpit and some pretty big arms that will catch Sonic if he jumps into them.
The only way to defeat Big Arm is by timing your jumps perfectly. When Big Arm swoops down from above, hit it with a well-placed spin attack. After eight hits, Big Arm is toast.
4
Perfect Chaos – Sonic Adventure
The Hardest Sonic Boss On The Dreamcast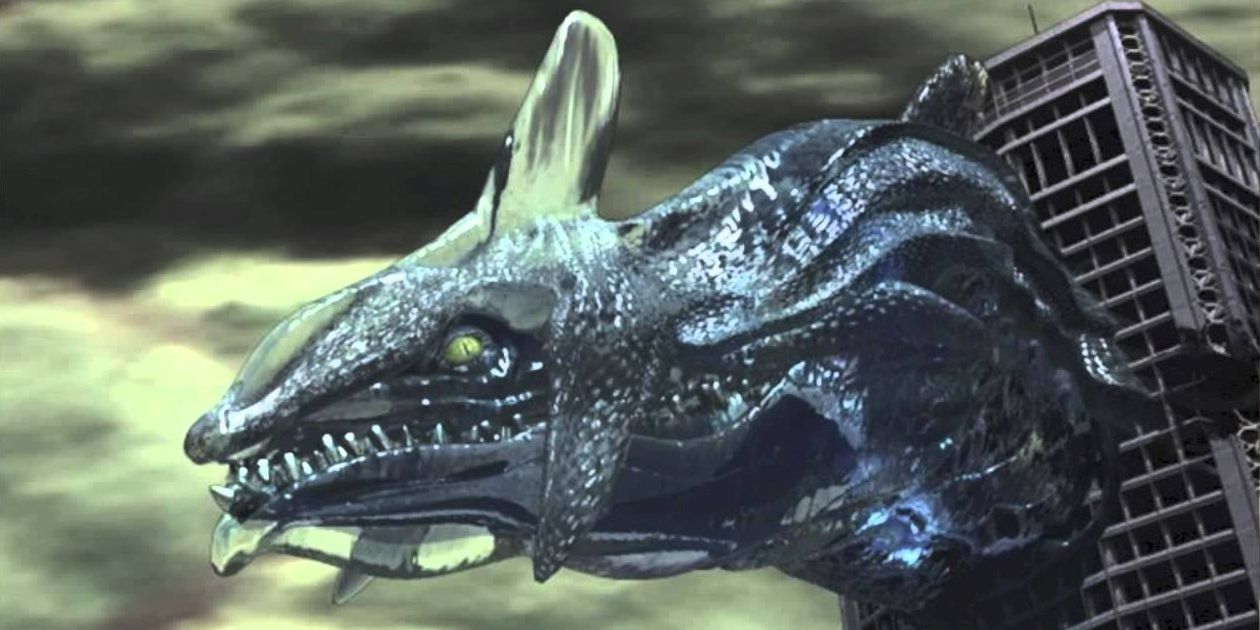 Chaos is one of the best villains in any Sonic game, with Perfect Chaos being the final boss of Sonic Adventure. You play as Super Sonic, who must fly through a completely flooded Station Square to reach the terrifying monster.
RELATED: Sonic The Hedgehog: The Best Stories In The Series
In phase one, you must avoid obstacles to catch up to Perfect Chaos. Its attacks can be easily avoided, making this phase quite easy. It gets more difficult in phase two when Perfect Chaos starts attacking you from a distance. There are plenty of fireballs and waterspouts to avoid, so it's important to keep moving in a zigzag motion.
3
Egg Emperor – Sonic Heroes
So Stubborn That He Makes You Fight Him Four Times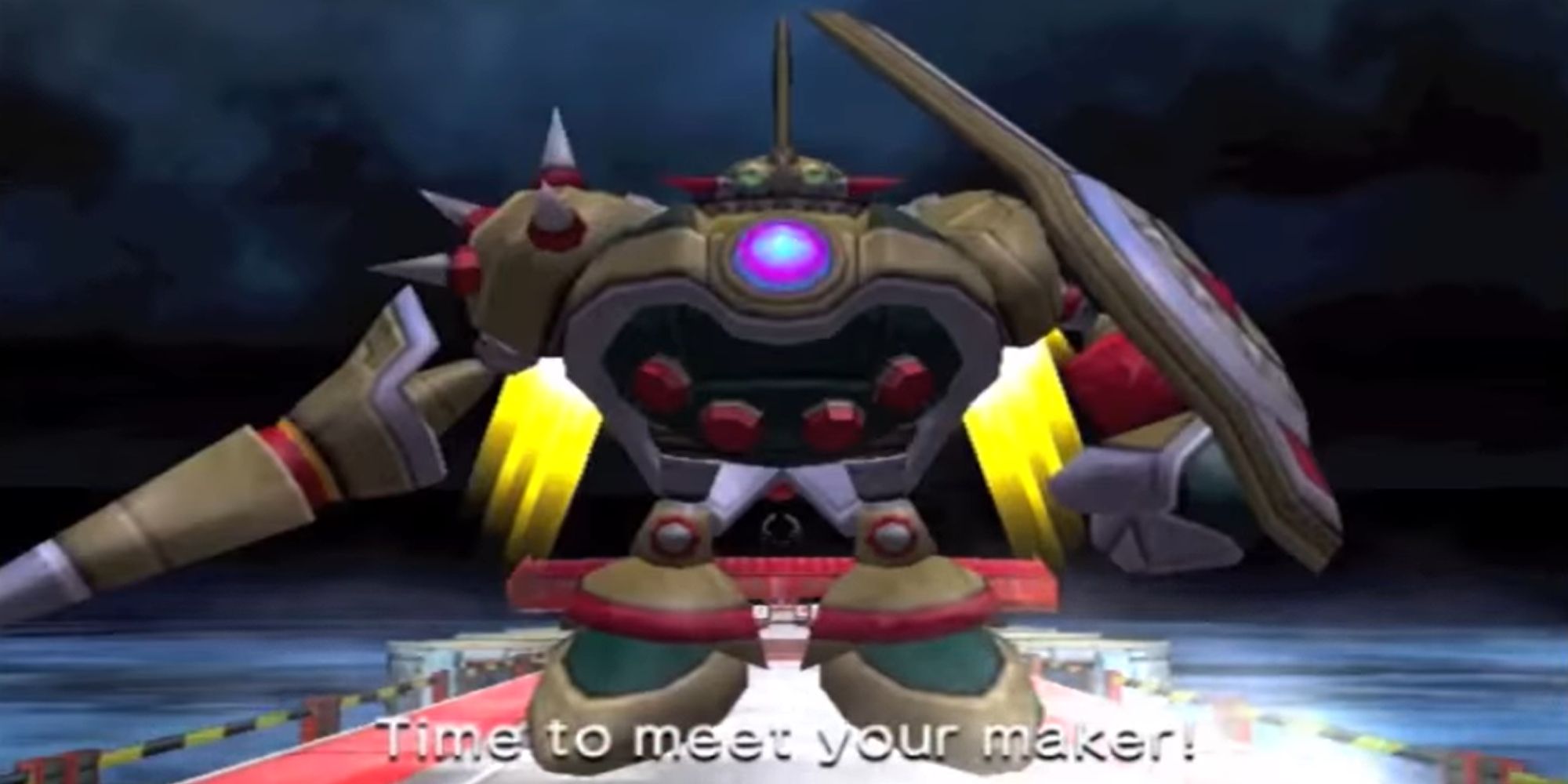 The Egg Emperor is the final boss of every team's storyline in Sonic Heroes, and it's the most difficult battle in the game. Initially, you must do your best to keep up with the Egg Emperor as he zooms down the road.
Things get intense once you reach the main platform. There are plenty of enemies and Egg Fleet cannons, which can really overwhelm you. The best strategy is to use your flight character to take down the cannons and attack the Egg Emperor. It's incredible how effective flight is against this boss.
2
Sonic Vs. Silver – Sonic 06
The Most Frustrating Sonic Boss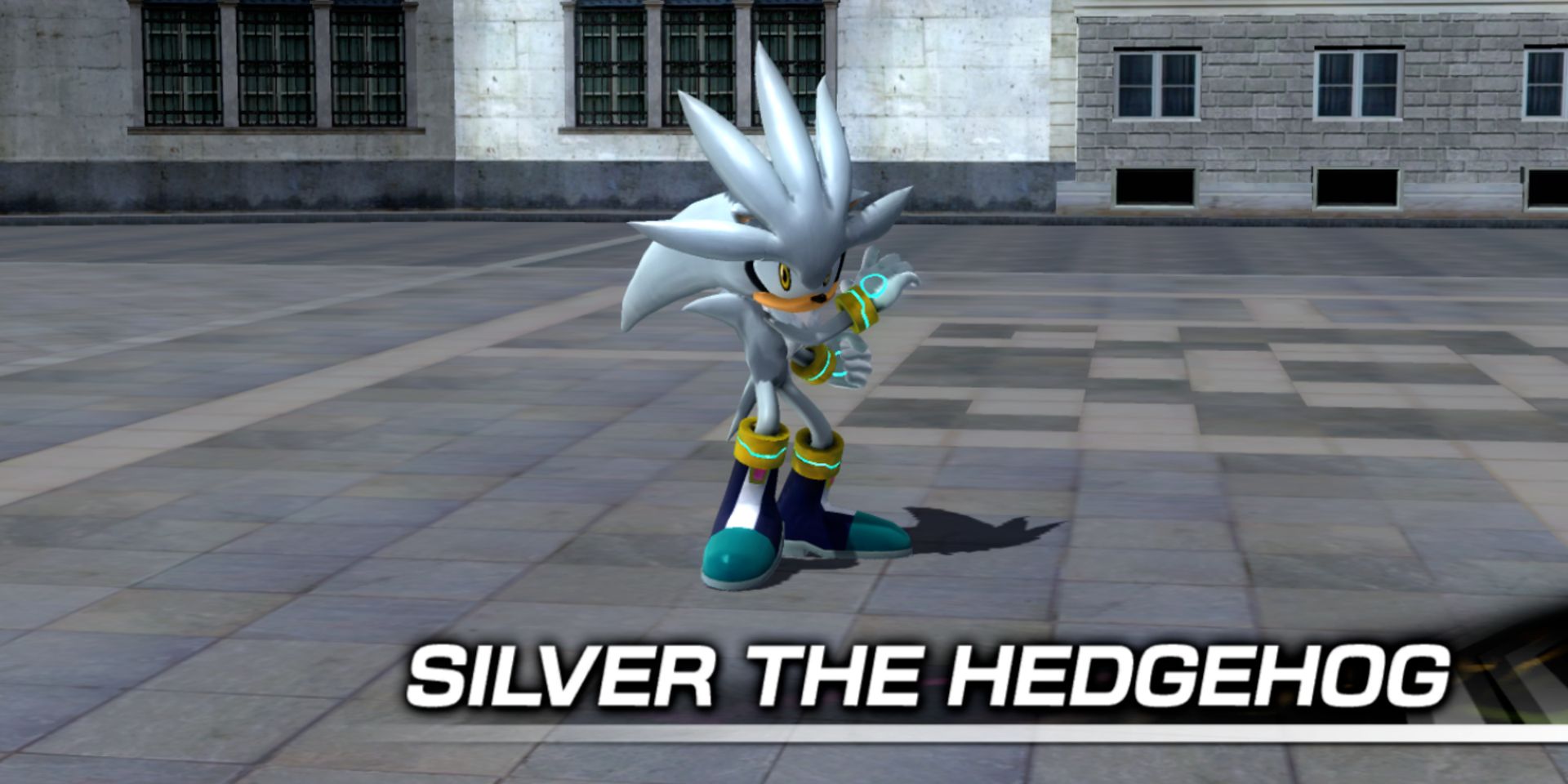 Silver is one of the lesser-known Sonic characters, but his addition to the universe was one of the few bright spots in Sonic 06. The fight against Silver is difficult because he can use Psychokinesis to pick you up and throw you around if you get too close.
Run and slide into Silver when you see him charge up for an attack. The kick attack will knock Silver to the ground and give you time to run away before he starts chucking crates at you. The sheer frustration this fight evokes earns it a spot among the hardest Sonic bosses.
1
Time Eater – Sonic Generations
One Of The All-Time Hardest Sonic Bosses
The Time Eater is the final boss of Sonic Generations. This horrific beast is fought as both Modern and Classic Super Sonic. The battle is essentially an ode to Sonic's history since objects from past and present games are scattered around.
It's easy to get flustered against this boss because the background is hectic and cluttered. You can run out of rings quickly, so make sure to avoid the flying debris and those pesky homing missiles. Doing so will allow you to take down the incredibly powerful Time Eater.
NEXT: The Best Final Bosses In Games