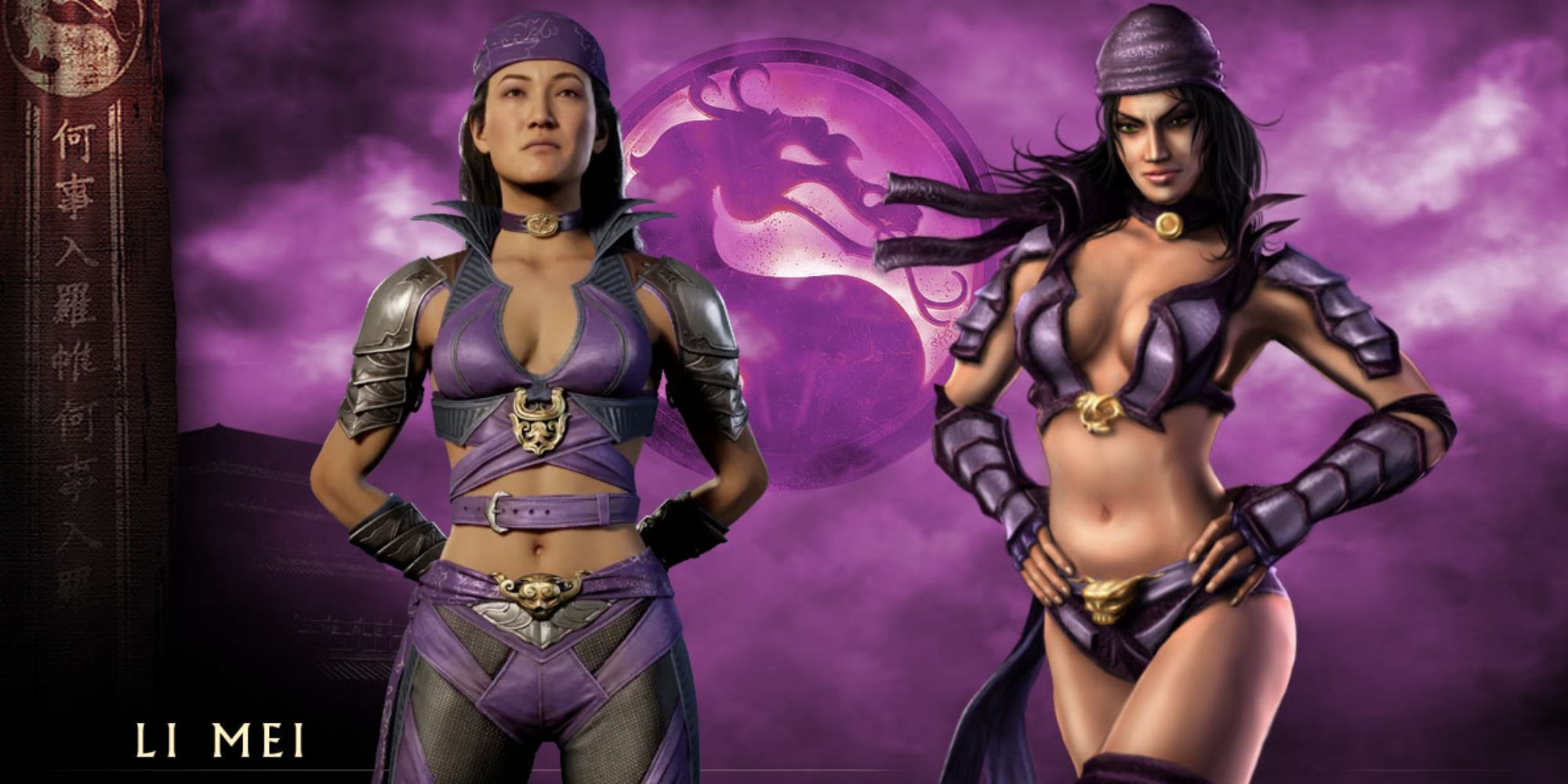 Mortal Kombat has changed a lot over the years, but it's most obvious when you look at the women in the series. In recent years, their costumes have started to cover up more skin, particularly if fighting in a bikini was never really in keeping with their personality in the first place. However, this makes things a little awkward when a modern game wants to pay homage to the classics.
This is where Li Mei comes in. Introduced in Mortal Kombat: Deadly Alliance, a couple of Li Mei's early outfits saw her fight in a bikini. In Mortal Kombat 1, however, this wasn't really going to work. She's essentially an angry magic cop, so a more practical outfit was introduced. And now that her Mortal Kombat: Deception skin has been added to the game, it too has been given a redesign, better suiting her new personality.
But given how dramatic these changes are, some fans are disappointed – accumulating in a very passionate debate about Li Mei's thighs. Gone are the days of the Edenian fighter charging into battle with these powerful thighs on full display, as she swaps the bikini bottoms for tight, armoured trousers. Admittedly, they look even more uncomfortable, but that's not why we're here.
"I like the skin actually but would it have REALLY killed NRS just to let Li Mei show some thigh?" asks Reddit user Mandalorymory.
Many agree, with Hi_Im_Paul2000 replying, "The gray on her thighs could have been a little exposed skin and it would have made this outfit a million times better."
Not everyone feels this way though. "You all acting like the og design is peak design when it actually is just a freaking bikini," says ESCachuli. "The redesign is a lot better. Deal with it."
"Tbh I think the face doesn't work with the bandanna," agrees Deep_Fried_Leviathan. "Looks weird as well and no amount of Umgadi thighs would save it."
We'll have to see if other characters have their 3D-era skins added to the game, like Ashrah and Nitara. If so, they might be more inclined to stay the same, as it's hard to see how they clash with their new personalities. That being said, MK1's visuals are very different, so we might see them become a lot more grounded too.
Next: The Ethical Tightrope Of AI In Film, TV, And Games