It wouldn't be Like a Dragon without the iconic minigames that are scattered throughout the open world. In Like a Dragon Gaiden: The Man Who Erased His Name, minigames old and new make an appearance in Kiryu's secret agent adventure.
Related: Like a Dragon Gaiden: The Man Who Erased His Name – Combat Tips
Iconic minigames like karaoke and Pocket Circuit Racer return with new features alongside their nostalgia. New minigames like The Coliseum will surely take up much time outside the main story. With so many minigames, it can be difficult to see which is the best of the best in the game. Here's every minigame in Like a Dragon Gaiden ranked from the least to the very best.
12
Gambler's Hall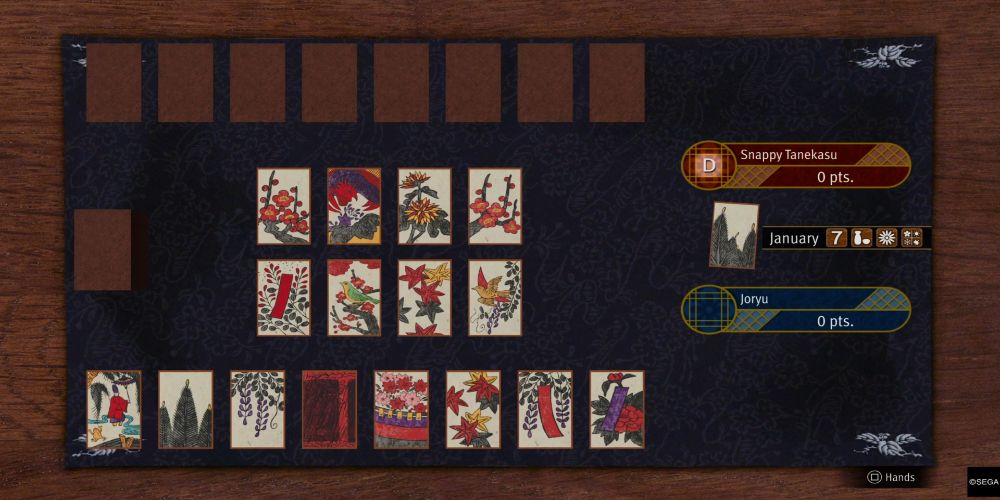 The Gambler's Hall in Like a Dragon Gaiden offers two different minigames, Koi-Koi (pictured above) and Oicho-Kabu. Koi-Koi is basically a matching game where you form certain combinations with your cards to outperform the opponent. It can be a little difficult to understand what goes together at first, but after a bit of playing, it'll start to make more sense.
Oicho-Kabu, on the other hand, is basically another variation of Blackjack where you aim to get closest to 9 instead of 21. For those more familiar with Blackjack, they might see a better payout just going to the Casino at The Castle.
11
Mahjong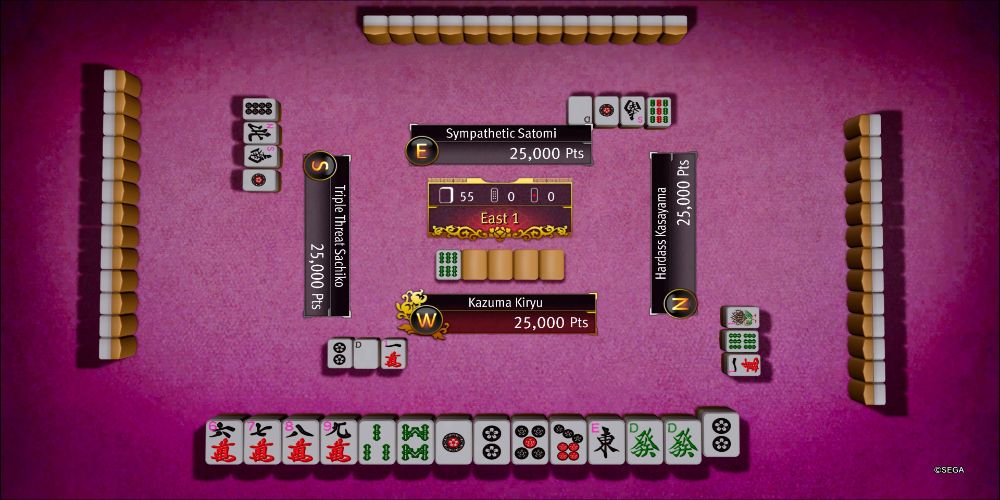 Mahjong makes its return in Like a Dragon Gaiden. Infamous for being one of the more complex minigames in the Like a Dragon franchise, with over 29 pages of rules in Gaiden alone, Mahjong can be a time-consuming albeit rewarding experience.
It takes time, but it'll click. When it does, it's hard to put down. Give the rules a skim, then play a few rounds, and all will be revealed.
10
Pool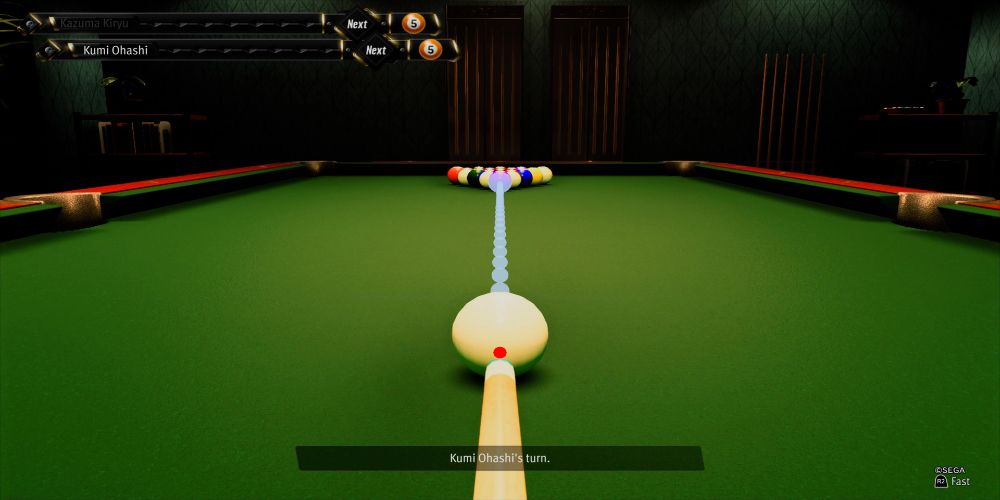 Pool in Like a Dragon boasts quite a few modes within the minigame. These include Nine-Ball, Rotation, Eight-Ball, and Four-Ball. If you're a pool enthusiasts or are just feeling a game of billiards are in for a treat, and with the many difficulty modes available, quite the challenge is in order.​​​​
Related: Things Only Pro Players Know You Can Do In Like A Dragon Gaiden: The Man Who Erased His Name
The only issue here is that Puzzle-Pool isn't a game mode, popularly seen in Yakuza 0. Otherwise, Pool's a solid minigame to relax with after a session of locker key hunting.
9
Shogi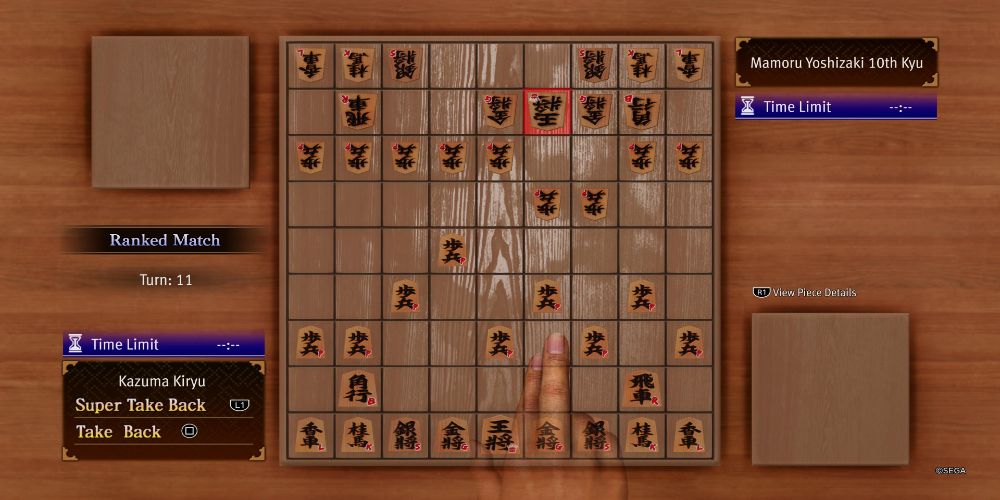 Shogi, in short, is a variation of chess. Many aspects, like the Pawns and Kings, are retained from Chess. Others, like the Lance, have their own rules, like how it can only move forwards like a Rook but not sideways or backward.
At first, it can be difficult to distinguish which pieces are what since they're all marked with symbols on similar tiles. The more it's played, the more it'll make sense, however. You'll need a good eye for this minigame.
8
The Casino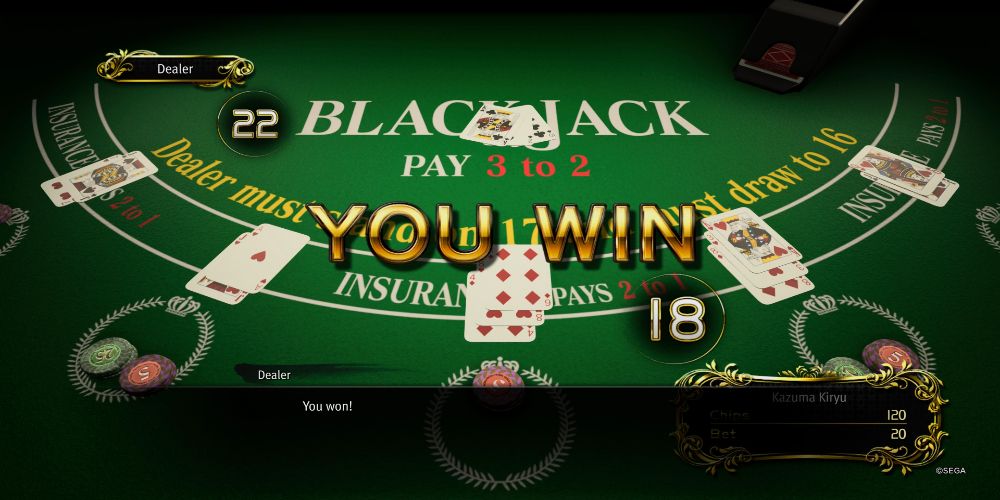 Casino games make their return in Like a Dragon Gaiden and feature the standard Poker and Blackjack table games. If you are more familiar with these casino games over, say, Mahjong and Oicho-Kabu, it might be a quicker option to earn more money faster without having to learn all-new systems for gambling.
While they're standard games, if you are particularly good at either game, it's worth checking out to get some extra yen in your pockets.
7
Darts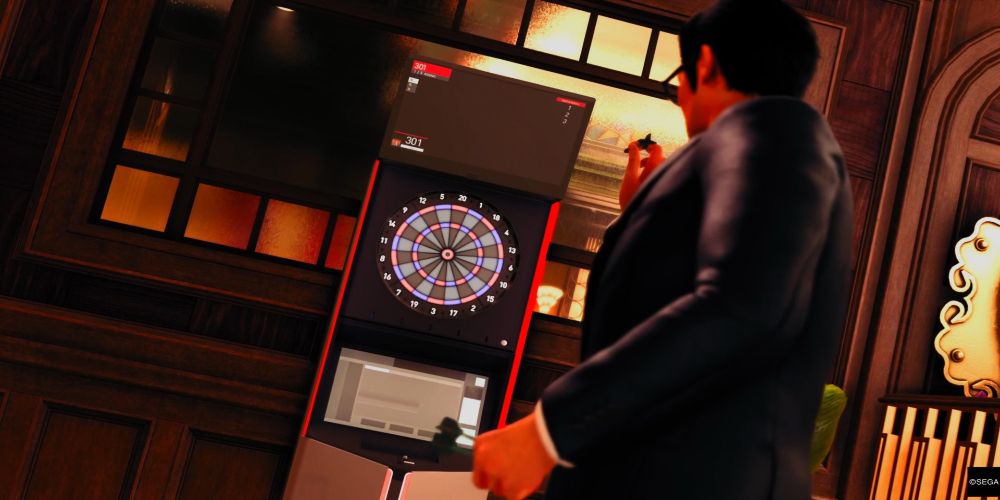 Darts in Like a Dragon Gaiden come with an interesting challenge. Using a controller, this is the closest controller users can get to physically throwing a dart in real life.
The joystick shake demanding the most precise movements, along with a power meter you must time correctly, makes for a pretty fun outing between Akame Network missions. Gaiden has perfected the series' Darts minigame for sure.
6
Golf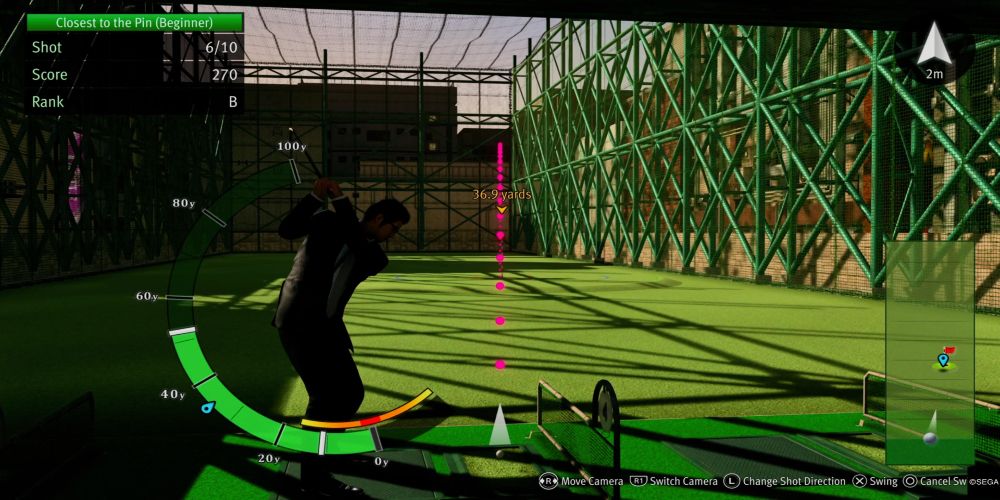 Golf makes its return from Like a Dragon in Like a Dragon Gaiden. Simple yet responsive, the golf minigame has two games: Closest to the Pin and the Bingo Challenge. Closest to the pin (pictured above) is where you're hitting the ball from a specific distance away to a predetermined point and trying to land within a few barriers of the hole.
Bingo is where you hits the ball towards a grid to knock out the numbers in a Bingo formation, where each time a bingo is made, the game starts to get a bit more difficult. You can't go wrong with this one.
5
The Cabaret Club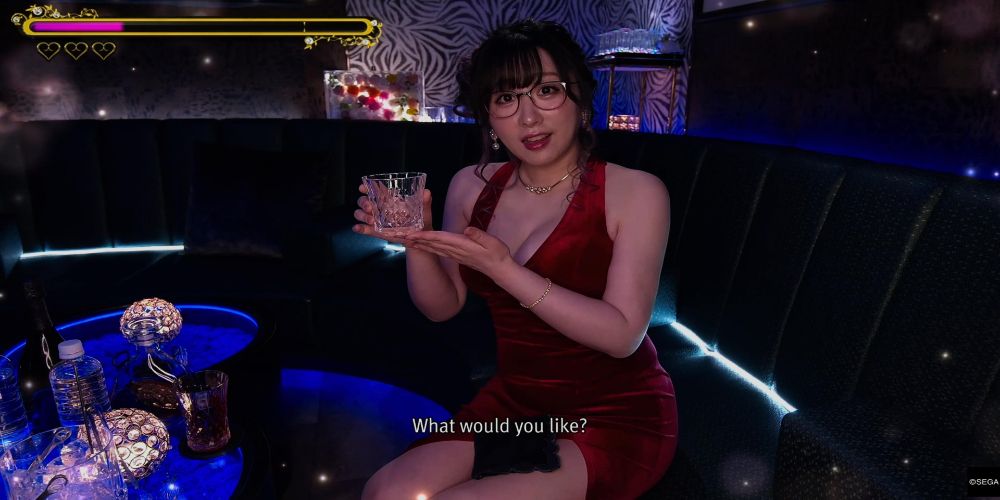 The Cabaret Club makes a return in Like a Dragon Gaiden but with a new twist: the girls are all real people. A new multimedia take on the iconic minigame breathes fresh life into the mode, using its gimmick to its utmost advantage, even if it is a bit uncanny.
More depth is given to forming connections with the various employees at the clubs, such as Kei, played by streamer KSON (pictured above). Pick and choose various dialogue options to boost the connection meter across multiple sessions to gain the most connection with a cabaret employee. Overall, it's an interesting new mode.
4
The Arcade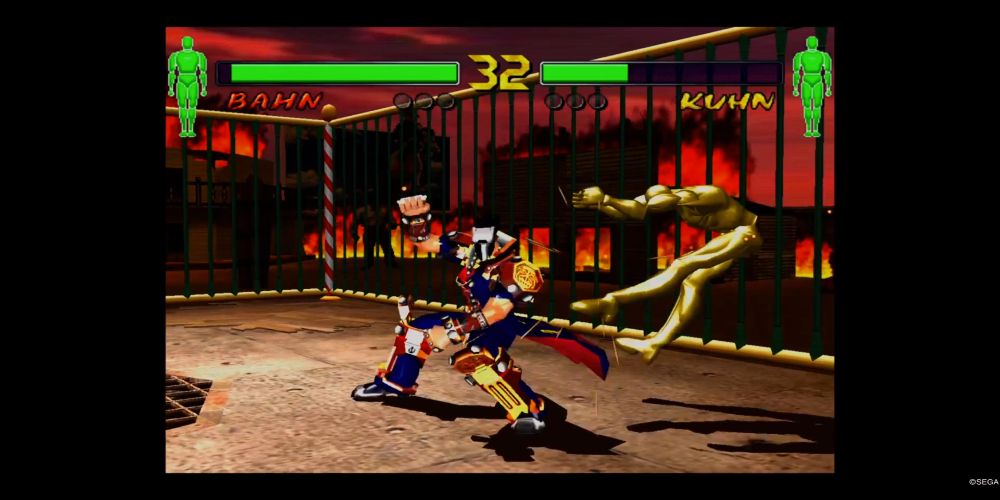 Feeling nostalgic, not just for classic minigames featured in Like a Dragon, but for the real classics? In iconic Like a Dragon fashion, the arcade games make a return with a few new additions alongside series mainstays. These games include Virtua Fighter 2.1, Fighting Vipers 2, Sonic the Fighters, crane games, Sega Racing Classic 2, and Motor Raid.
Related: Like A Dragon Gaiden: The Man Who Erased His Name – Master System Video Game Location Guide
They're all solid games, and the newest additions, Fighting Vipers 2 and Sega Racing Classic 2 are so much fun. Like a Dragon has been doing wonders for game preservation just by putting so many classic games in the arcades across the series, and the same goes for Gaiden.
3
Pocket Circuit Racer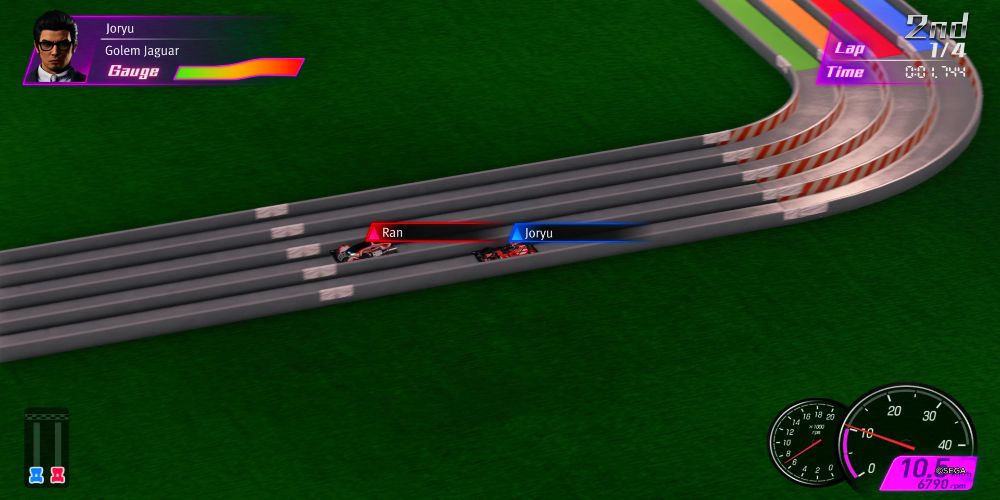 Pocket Circuit Racer makes its triumphant return in Like a Dragon Gaiden, retaining many aspects that fans loved about its original rendition: RC cars, racing, and building. Many parts and pieces to make a racer out of can be found in the open world or by buying them in the Pro Parts Shop.
The races are just as intense this time around, so get ready to race your heart out!
2
Karaoke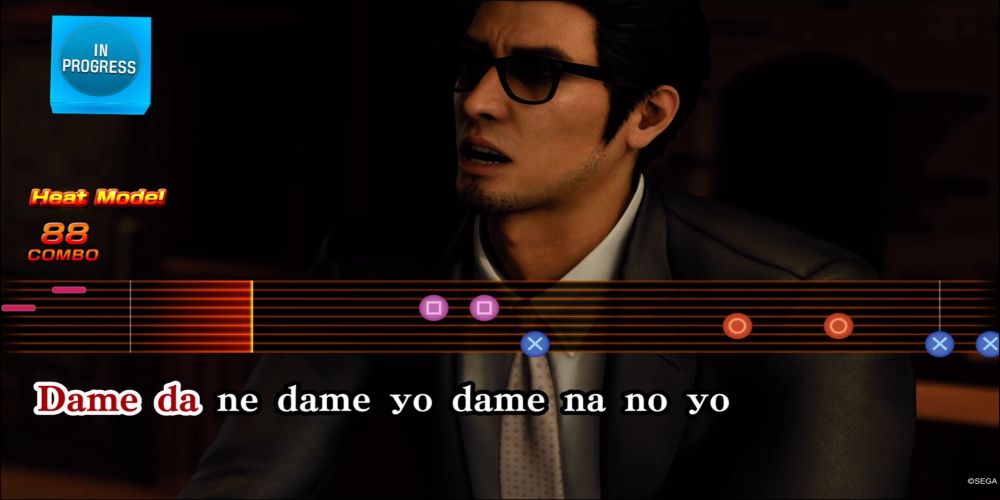 Like a Dragon's most iconic minigame makes its return in Gaiden; Karaoke has been a mainstay in the series since Yakuza 3. Iconic tracks make an appearance, like Baka Mitai, Hands, TONIGHT, Like a Butterfly, and even Shin Ichizu Samurai from Like a Dragon Ishin!
What makes Gaiden's karaoke mode special is the introduction of the series' very first Christmas song, Sayonara Silent Night. No spoilers for the video that plays mid-song, but Like a Dragon fans now have their own Christmas anthem for when they deck the halls this year!
1
The Coliseum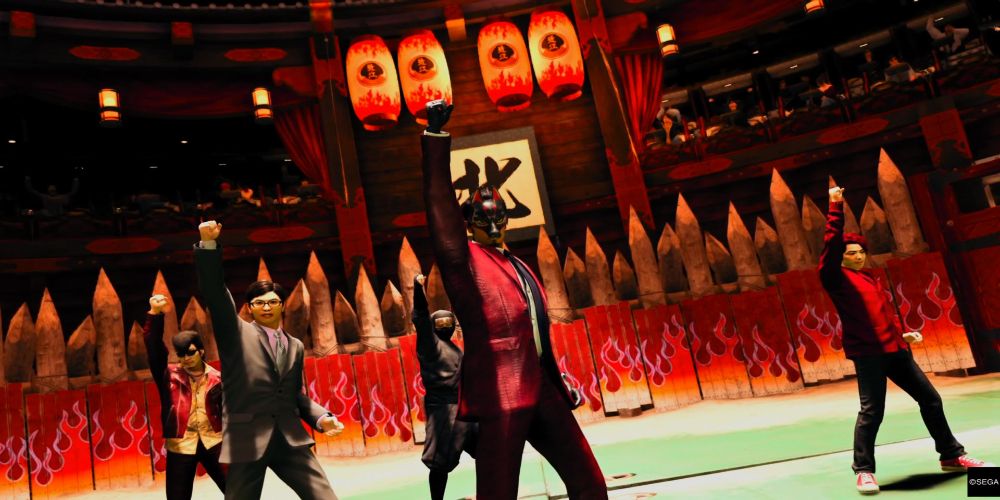 The Coliseum is easily the best new addition to Like a Dragon Gaiden. Easily the most in-depth minigame, the Coliseum spans various modes and caveats, making it some of the best side content in the game. Hire a plethora of fighters to fight alongside Joryu in the Hell Team Rumble, or fight one-on-one with the strongest fighters in the world and climb the spire of strength to become the single best in the world.
Joryu also gets access to specific fight gear, like masks he can wear during these fights, and the outfit potential is through the roof. The Coliseum is sure to be the biggest time sink for Like a Dragon Gaiden fans.
Next: Like A Dragon Gaiden: The Man Who Erased His Name – Coliseum Fighter Tier List