Nintendo has developed a reputation for bringing bright, colorful, and quirky IPs to the table. The likes of the Pikmin and Splatoon series are just so inherently Nintendo. So, too, are the utterly madcap WarioWare games. The portly antihero's adventures are entirely different from those starring Mario and this series is the epitome of that.
Related: Video Game Characters Who Would Fail At Pizza Delivery
Fans know that any game featuring Wario is likely to be a hit, but the microgame concept introduced in WarioWare has brought something entirely his own to the equation. From 2003's WarioWare: Mega Microgames and beyond, here's every title in the spectacularly silly series ranked.
Updated on November 12, 2023, by Kyle Chamaillard. It's rare for any console to receive more than one WarioWare game, but the Nintendo Switch now has two entries on it with the release of WarioWare: Move It! We've decided to revisit this list to see where the entrepreneur's latest misadventure lands among the other games in the series.
12
WarioWare: D.I.Y Showcase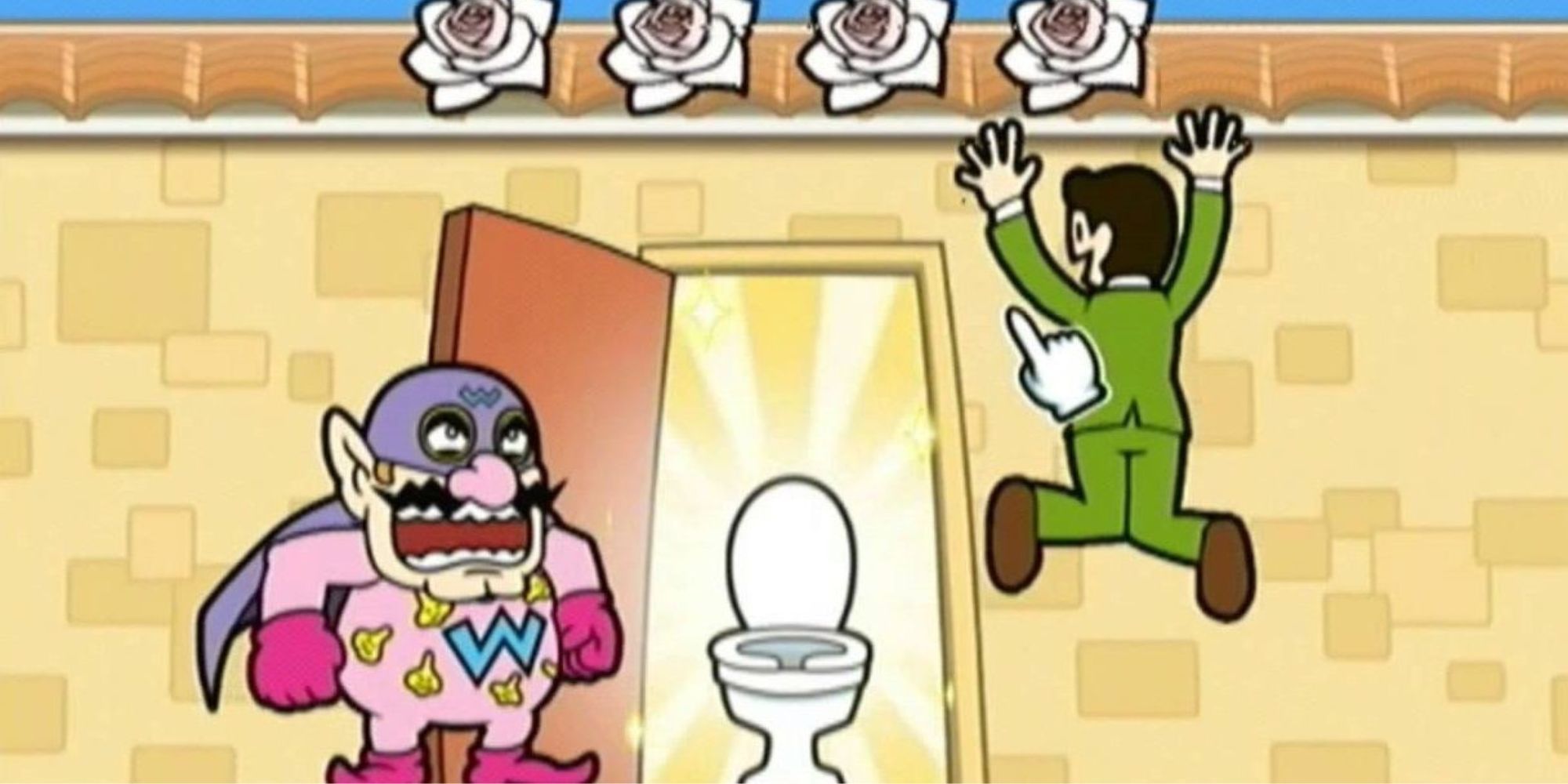 | | |
| --- | --- |
| Platform | Wii |
| Release Date (North America) | March 29th, 2010 |
| Length | Less Than One Hour |
There was only one choice for last place. WarioWare: D.I.Y. itself was an ambitious make-your-own-microgames title for the DS, but it launched alongside a companion piece: WarioWare: D.I.Y. Showcase, a humble 2010 WiiWare release that failed to resonate with fans of the series.
Not so much a game itself as a piece of supporting software, Showcase allowed players of the Nintendo DS title to transfer microgames they'd made in D.I.Y. to their Wiis and play them on the big screen. It's a neat concept that WarioWare aficionados appreciated, but was incredibly limited by its very nature.
11
WarioWare: Snapped!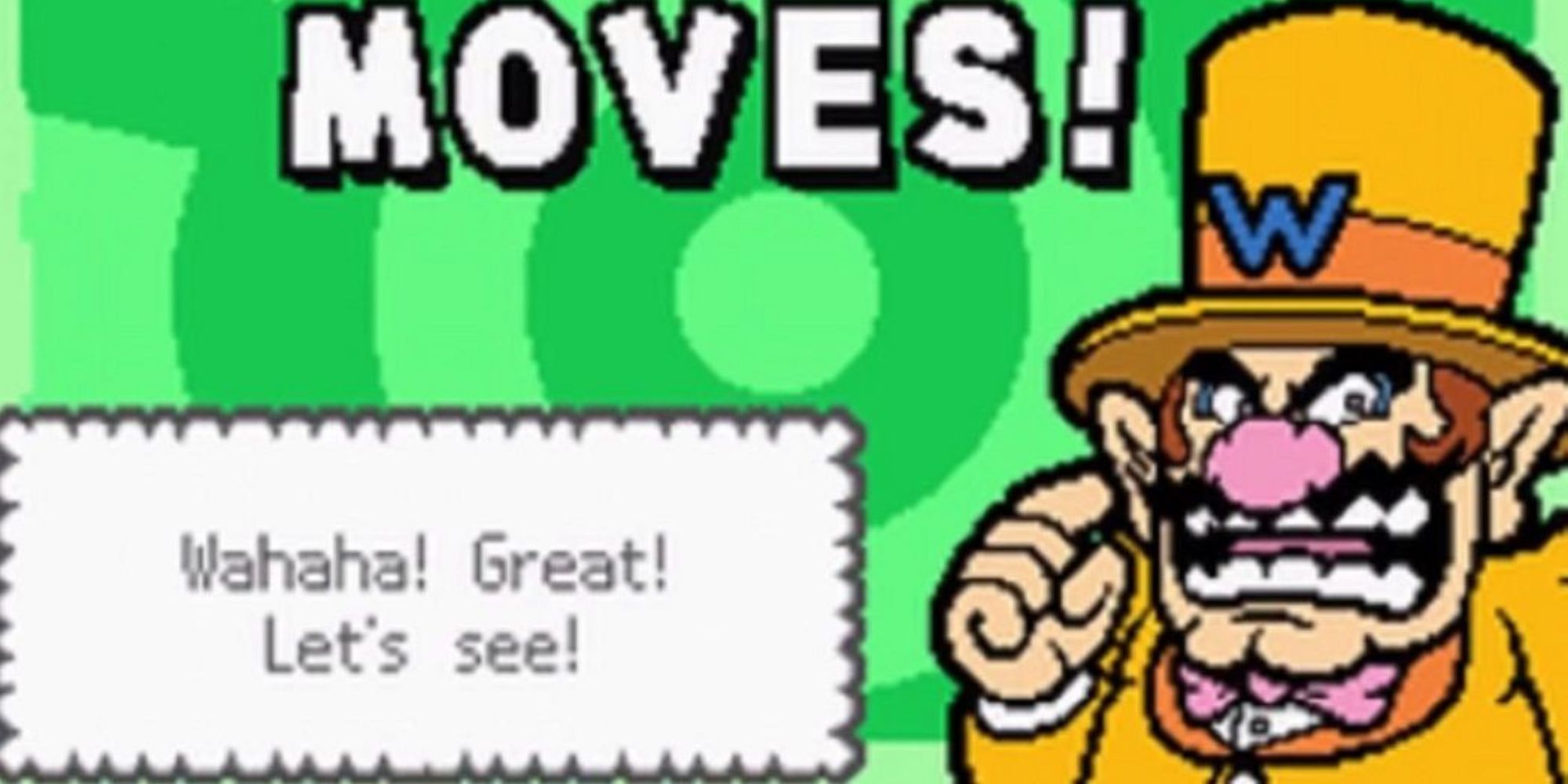 | | |
| --- | --- |
| Platform | Nintendo DS |
| Release Date (North America) | April 5th, 2009 |
| Length | Less Than Thirty Minutes |
From a WiiWare title to a DSiWare title, WarioWare: Snapped! is up next. Unlike the previous entry, Snapped! was a fully-fledged series entry that focused on using the DSi's camera to bring the microgames to life.
As you might expect from a DSiWare game, it wasn't nearly as involved or intricate as other entries. Snapped! served more as a tech demo than anything else, with stripped-back content and some beloved franchise characters and elements missing. Needless to say, the DSi's camera wasn't exactly a technical marvel either, making gameplay imprecise, unresponsive and frustrating. Still, flashes of that inimitable WarioWare creativity remained.
10
Game & Wario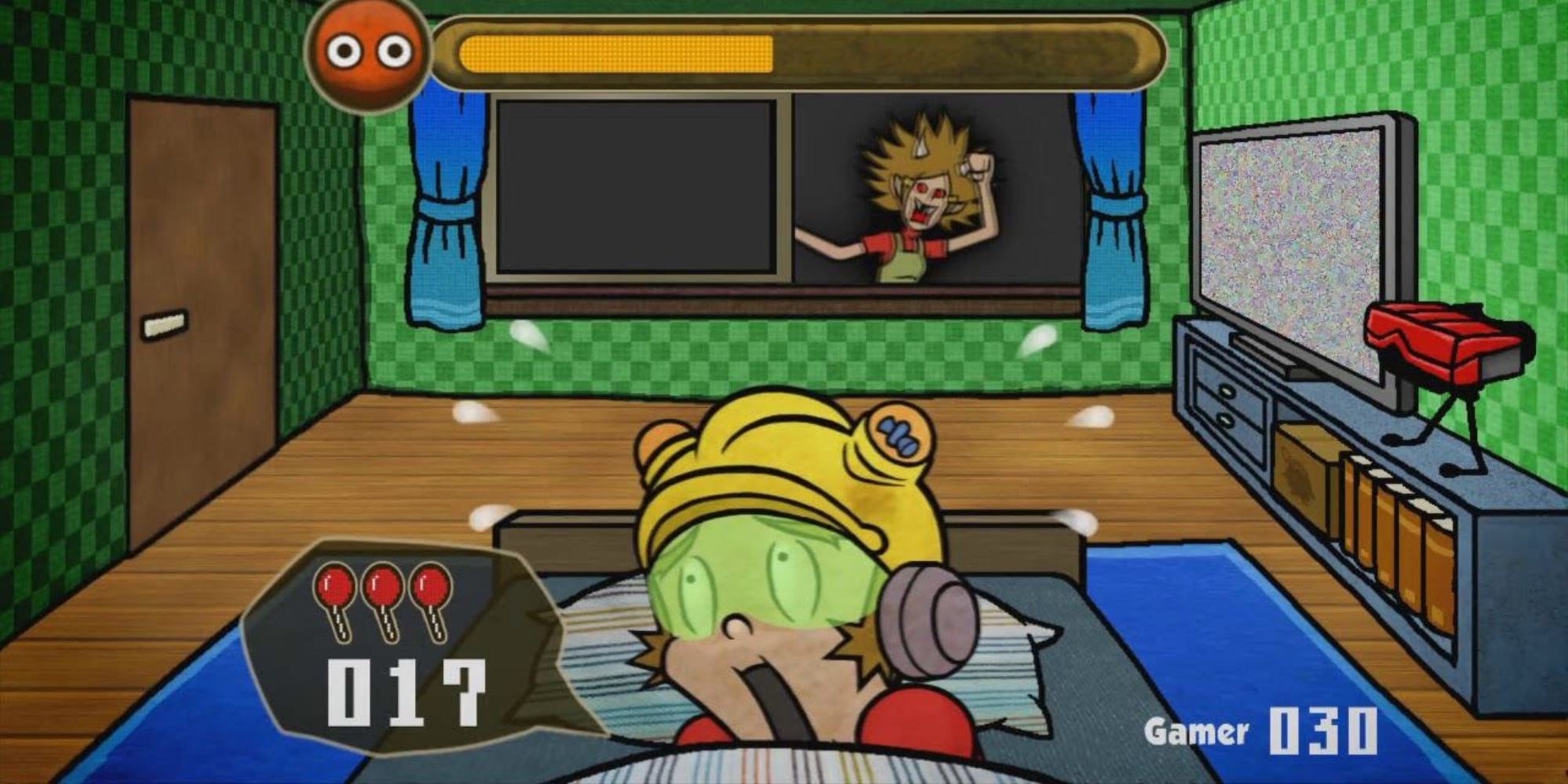 | | |
| --- | --- |
| Platform | Wii U |
| Release Date (North America) | June 23rd, 2013 |
| Length | 2 – 4 Hours |
2013's Game & Wario is the only title in the series to not bear the WarioWare name. All the same, this zany Wii U party game certainly channels its spirit. However, like Snapped!, it's an unfortunately barebones experience. The idea here was to include fewer, more substantial games (minigames over microgames, if you will), but Game & Wario seems to have come out as a lesser package as a result.
Related: Video Game Series That Should Be On The Playdate
Sixteen minigames are available, twelve of which are single-player oriented. As you'd expect, they see the player using the Wii U's GamePad and handheld/TV functionality in a variety of different ways, such as a Pictionary-inspired minigame in which the drawing player makes their masterpiece on the GamePad while the others watch on the TV.
If you've ever wanted to hold the GamePad vertically to 'steer' a skiing Jimmy T. down a slope, this is the place to do so. The issue is, you've probably never wanted to do that, and there isn't much here that Nintendo Land didn't do much better.
9
WarioWare: Get It Together!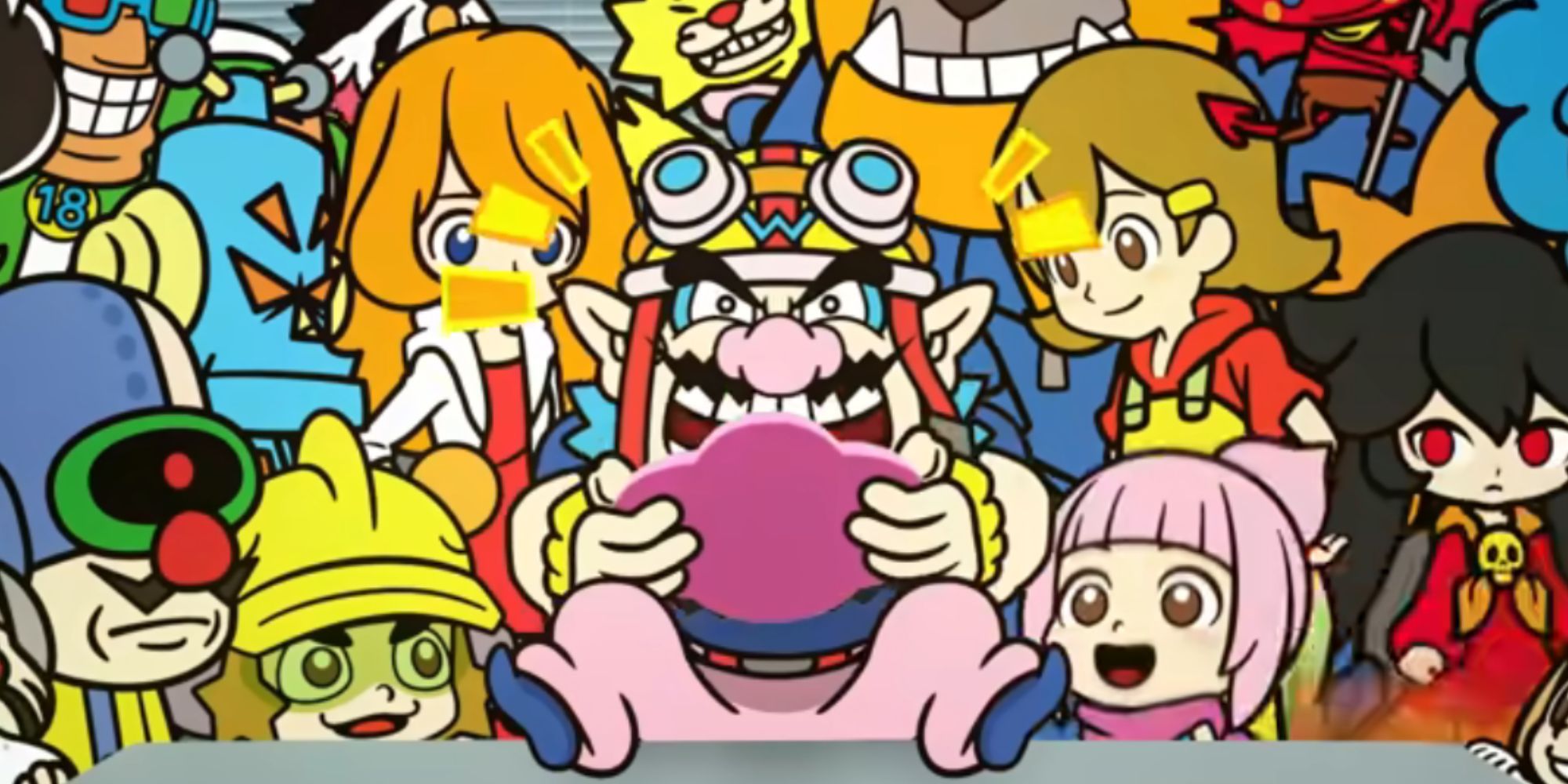 | | |
| --- | --- |
| Platform | Nintendo Switch |
| Release Date | September 10th, 2021 |
| Length | 2 – 5 hours |
If you don't count Game & Wario or Wario Gold, WarioWare: Get It Together! is the first new game in the franchise in over a decade. The nefarious villain finally made his return to the Nintendo Switch alongside his crew of colorful companions, as they try and escape a video game that sucks them inside of it.
Each WarioWare title has a distinct gimmick or feature, and Get It Together! changes the formula by having you control a character inside the microgame, each one with their own unique power or playstyle. While it's nice to finally see the series revitalized, Get It Together!'s new mechanics made playing microgames less enjoyable.
It does contain a short campaign that's fun to play for a few hours, but this entry doesn't have nearly half the replayability as other WarioWare games.
8
WarioWare, Inc.: Mega Party Games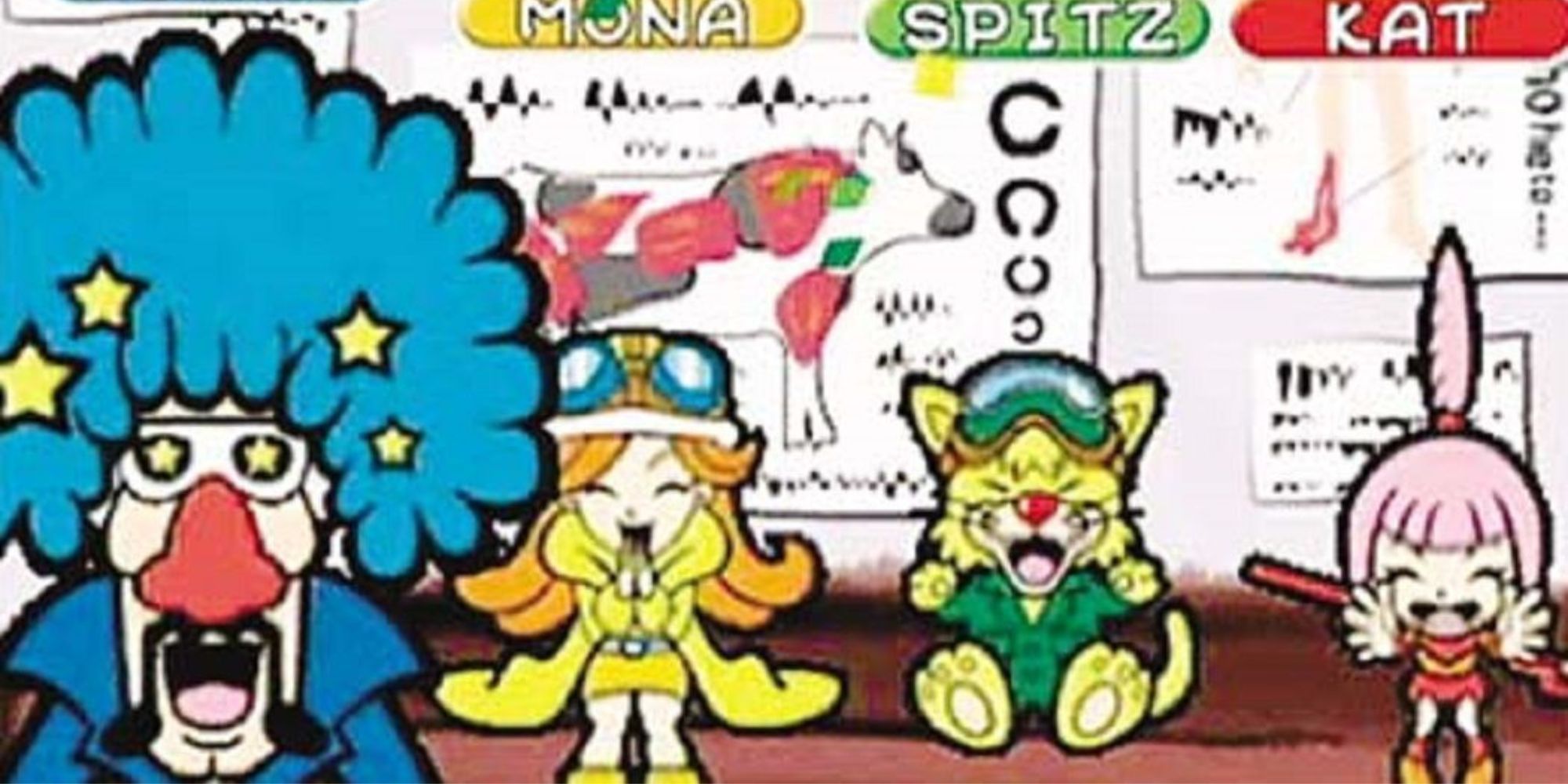 | | |
| --- | --- |
| Platform | GameCube |
| Release Date (North America) | April 5th, 2004 |
| Length | 1 – 2 Hours |
Another of the series' rare forays onto home consoles, WarioWare, Inc.: Mega Party Games was released for the GameCube in 2003. It's the second installment in the series, and adapts the familiar gameplay of the original to become more focused on multiplayer.
While it was more faithful to the microgame format than previous entries, it also suffered as a result of the multiplayer and party aspects. This new style was a riot of fun in short bursts with friends, but it wasn't nearly as fun on your own. Ultimately, the main selling point of the package wasn't substantial enough to maintain interest in the same way as other WarioWare entries.
7
WarioWare: Smooth Moves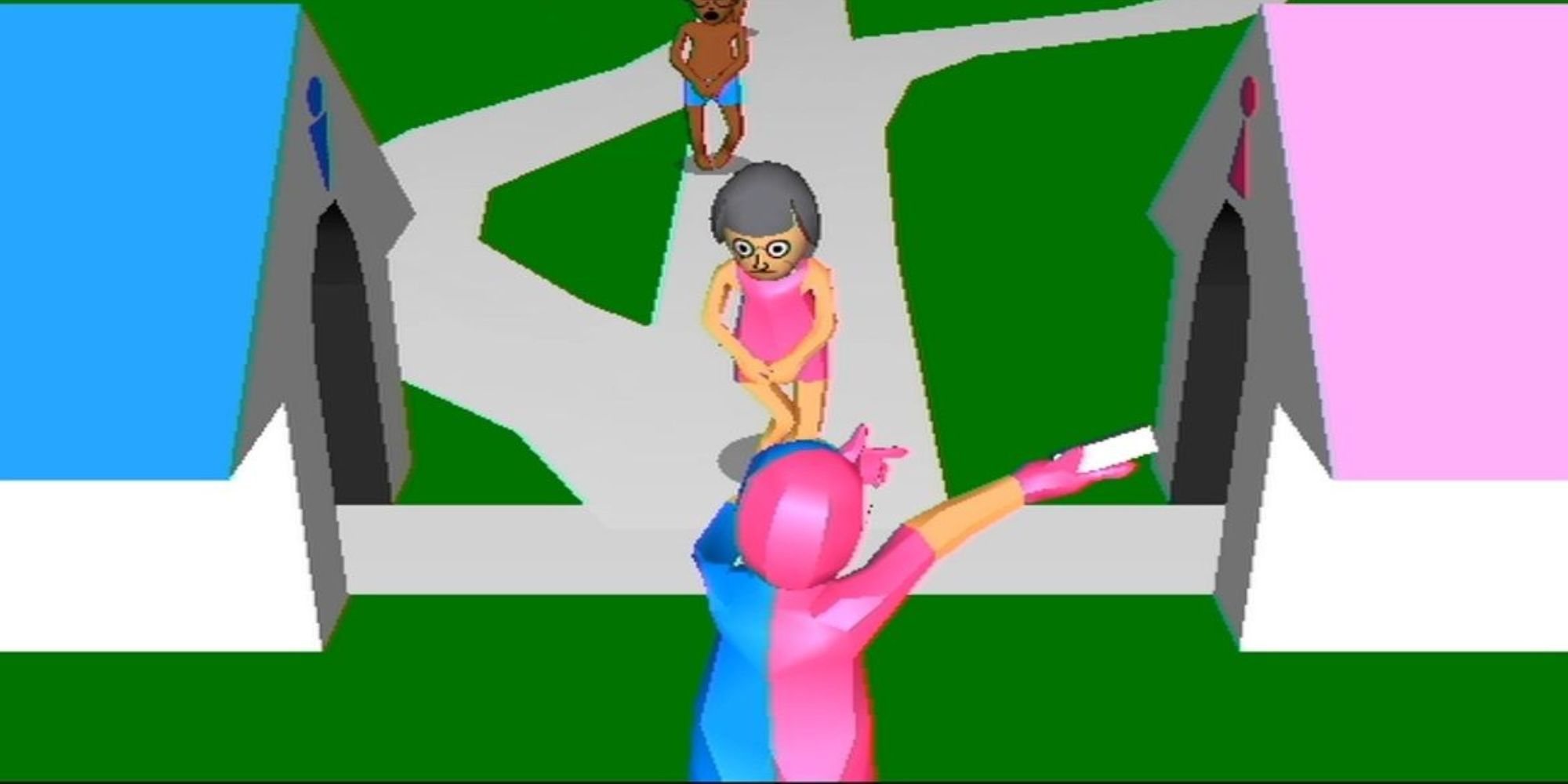 | | |
| --- | --- |
| Platform | Wii |
| Release Date (North America) | January 15th, 2007 |
| Length | 2 – 5 Hours |
Sadly, there seems to be a bit of a pattern forming here. WarioWare: Smooth Moves was the franchise's Wii game, launching in Japan in late December 2006 and in the West shortly after. It proved to be another home console entry that just couldn't quite complete with the handheld offerings.
Related: Best N64 Games On Nintendo Switch Online
While it was a super creative title that took the Wii Remote's capabilities further than just about any other game (certain microgames required it to be held in particular ways or 'stances'), it failed to maintain long-term appeal. However, the single-player and multiplayer components offered more content all-around, with an entertaining and well-narrated campaign for WarioWare fans to play through.
All Smooth Moves was missing was a greater collection of unlockables, such as those offered by the remaining titles in the list.
6
WarioWare: Move It!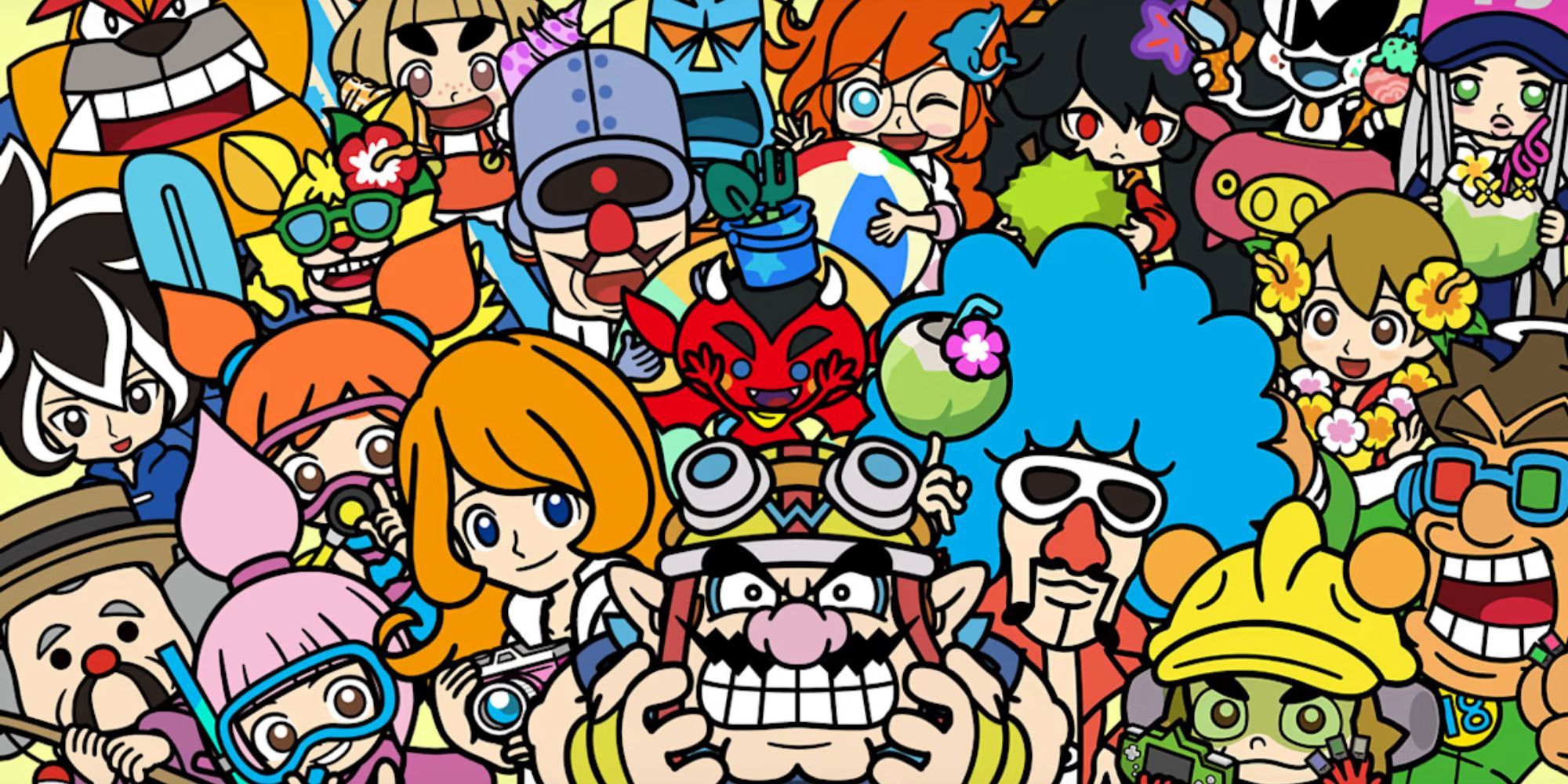 | | |
| --- | --- |
| Platform | Nintendo Switch |
| Release Date | November 3rd, 2023 |
| Length | 2 – 3 Hours |
The first WarioWare for the Nintendo Switch – Get It Together! – had some interesting ideas, but the new mechanics interfered with the simple joy of being overwhelmed by a flurry of microgames. WarioWare: Move It! is the second game on the console and returns to a more traditional formula that's a blast to play whether you're alone or with a couple of friends.
Move It! feels like a spiritual successor to Smooth Moves in the best ways possible. Each microgame requires you to hold the Joy-Con in a silly position that will make you bend your body in ways previously unimaginable. The mini-games are a highlight throughout, as they creatively use every Joy-Con feature – from HD Rumble to the IR Camera – to make you quickly think outside the box within a handful of seconds.
The story mode is short but full of surprises, and the returning cast of characters is just as charming as ever.
5
WarioWare, Inc.: Mega Microgames!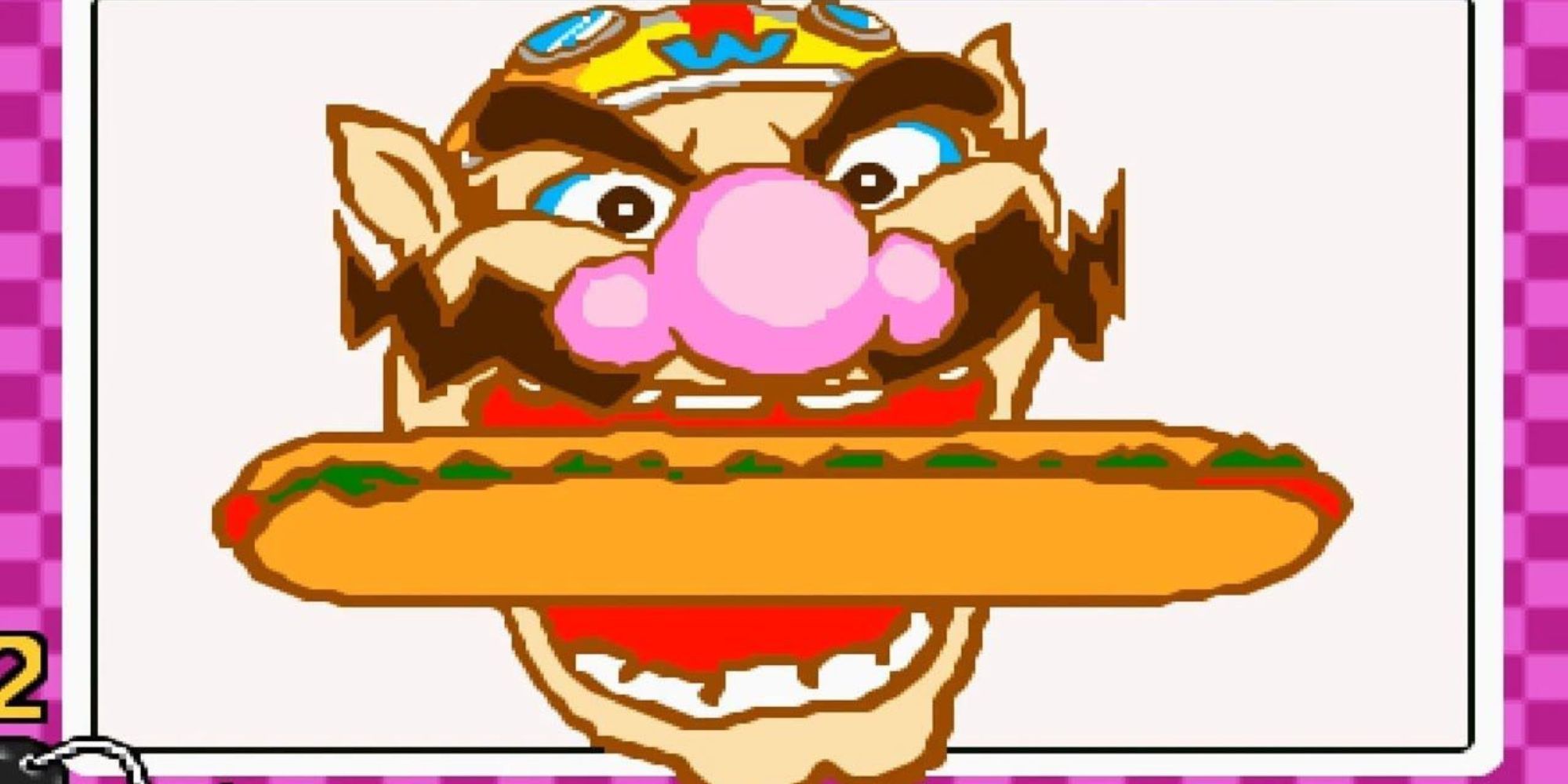 | | |
| --- | --- |
| Platform | Game Boy Advance |
| Release Date | May 26th, 2003 |
| Length | 3 – 4 Hours |
Finally, the game that started the whole phenomenon: WarioWare, Inc.: Mega Microgames! The Game Boy Advance original arrived in 2003, introducing the world to Wario's brilliant and ridiculous new venture. Nintendo fans' lives would never be the same, for better or worse.
One of the highlights of the Game Boy Advance's magnificent library, Mega Microgames revolutionized the entire minigame concept, introduced a whole cast of interesting characters, and even provided a whole new look for our protagonist in 'Biker Wario.' Even though it was packed with unlockables for solo players, it was super limited in terms of multiplayer content and is beaten out by later entries that took the microgame concept and ran even further with it.
4
WarioWare: Gold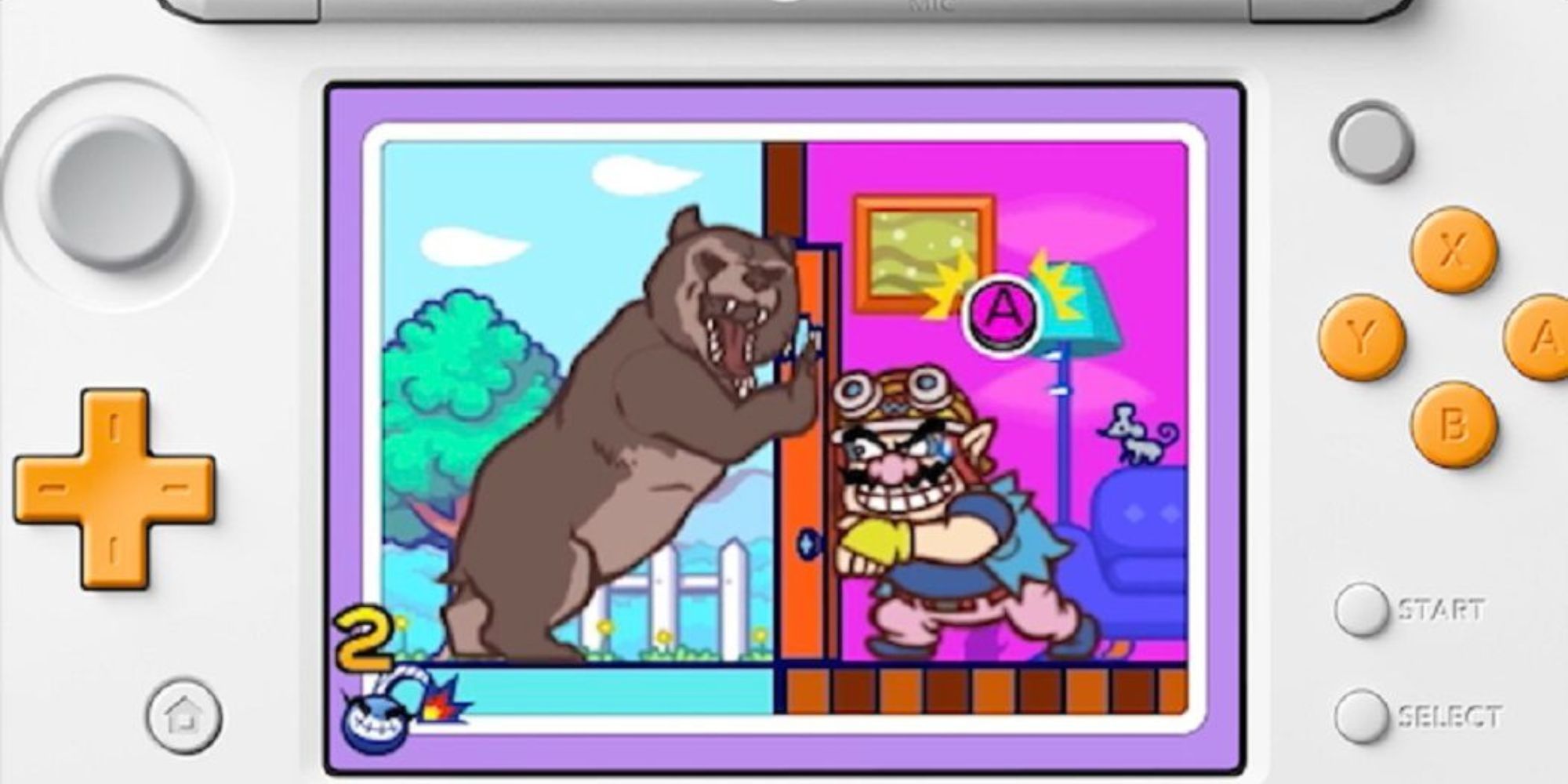 | | |
| --- | --- |
| Platform | 3DS |
| Release Date (North America) | August 3rd, 2018 |
| Length | 2 – 7 Hours |
WarioWare Gold was the series' last release as a handheld exclusive, arriving in the summer of 2018. As the name suggests, it's a sort of best-of compilation, including iconic microgames from past entries in the series. While this makes it the biggest WarioWare to date in terms of the sheer number of them (300+), this also presents a bit of an issue.
Related: Best Nintendo Switch Games To Play In Handheld Mode
By this time, WarioWare veterans had seen almost everything the series had to offer up to this point. This means they'd likely played through most of these microgames countless times, although the game did introduce a crop of new ones too. With the mix-up appeal of the franchise, that may not be too much of a problem, but it's still a bit of a let-down. While it's certainly the biggest WarioWare package to date, it's definitely not the most innovative.
3
WarioWare: Touched!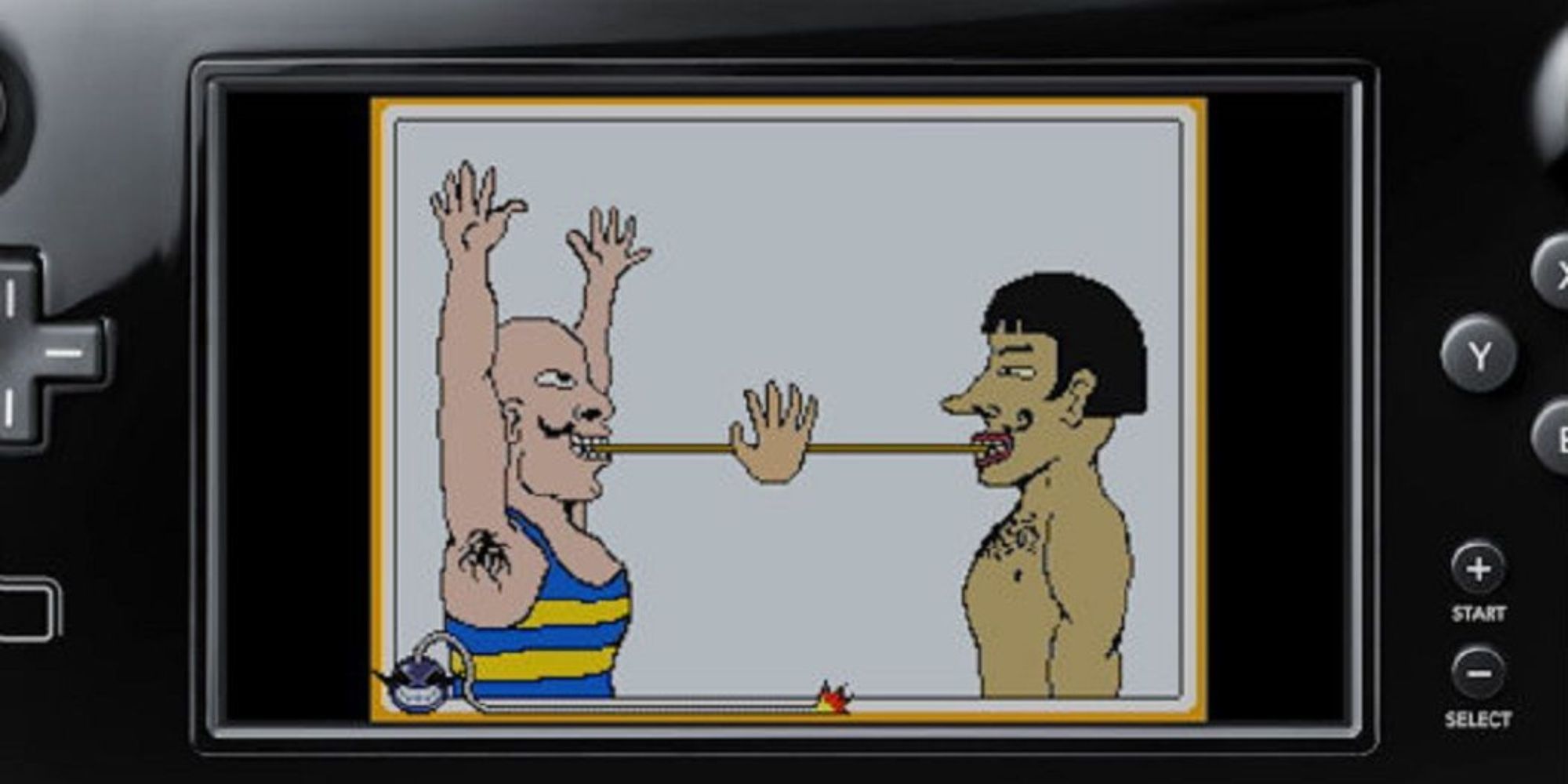 | | |
| --- | --- |
| Platform | DS |
| Release Date (North America) | February 14th 2005 |
| Length | 2 – 5 Hours |
The fourth entry in the series, WarioWare: Touched! was an early release for the Nintendo DS. The system itself was a sensation when it debuted, bringing something new and innovative to the handheld gaming scene. Several new things, in fact, in the form of its touchscreen, microphone, and, of course, its dual screen setup. WarioWare fans expecting Touched! to make the best of all these unique elements were not disappointed.
Again, we have a hilarious story focusing on Wario's latest money-making scheme, along with WarioWare favorites like Mona and Jimmy T. each having their own little stories. The ability to tap and drag the screen, blow on the microphone and more to complete the microgames added a tactile new dimension, while the collectible items, called Toys, each serve as intriguing little tech demos for the system. It was the perfect DS title to demonstrate what the hardware was capable of.
2
WarioWare: Twisted!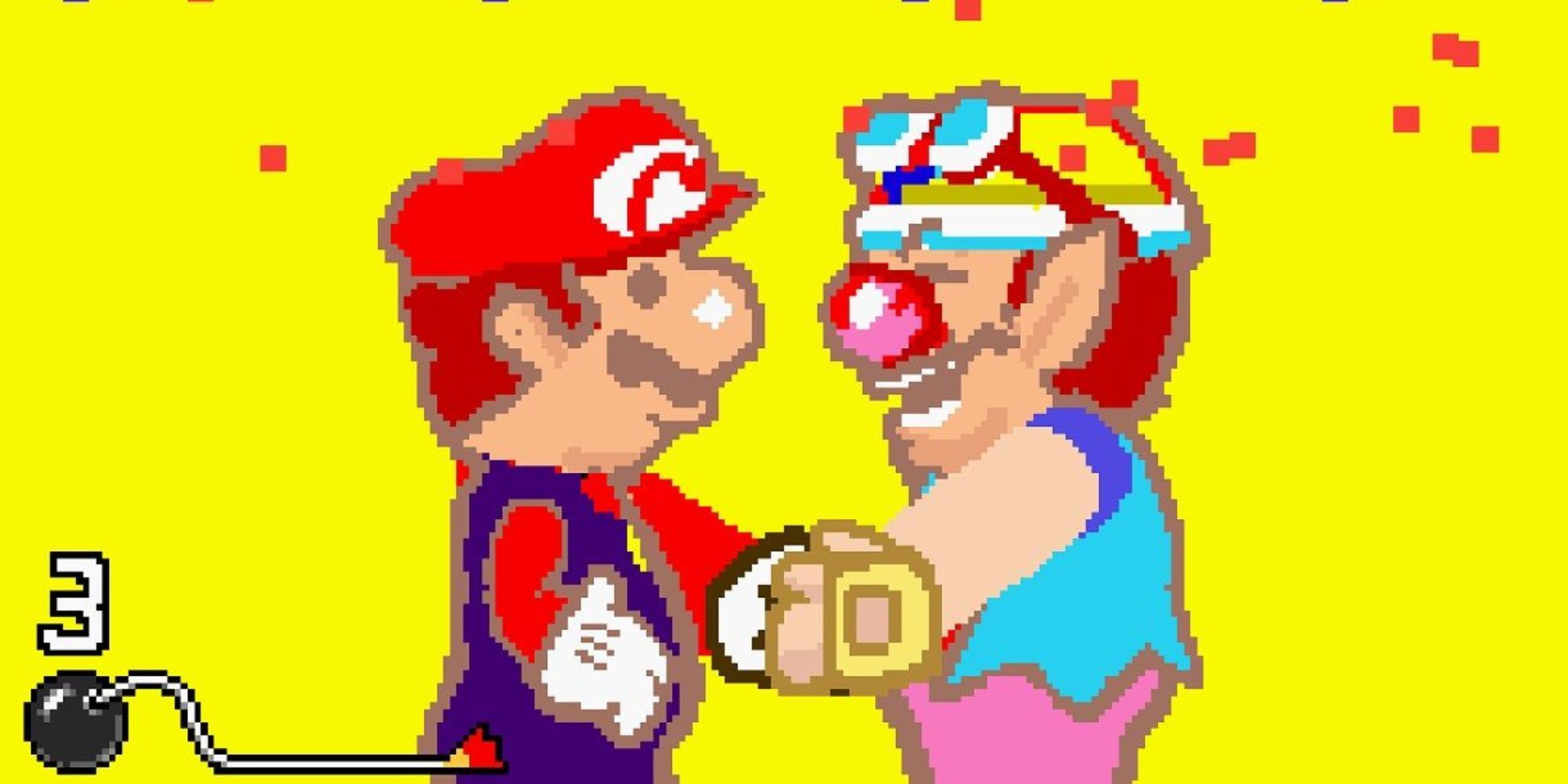 | | |
| --- | --- |
| Platform | Game Boy Advance |
| Release Date (North America) | May 23rd, 2005 |
| Length | 2 – 7 Hours |
For our money, the third WarioWare title was perhaps the most creative of all. Generally, each of the games has a central gimmick, revolving around the capacities of the console itself. For Twisted!, though, Nintendo took advantage of something its Game Boy Advance couldn't even do… natively, at least.
That's right, friends. The game's huge cartridge contains a gyro sensor (it's one of the few Game Boy Advance titles to use this tech), meaning that the microgames were played by spinning, turning, tilting, and –you guessed it—twisting the handheld itself. Just like Touched!, it includes a wealthy amount of unlockable items that use the same tech, called Souvenirs here, making it a feature-packed and unforgettable minigame compilation that truly plays like no other game in the franchise.
1
WarioWare: D.I.Y.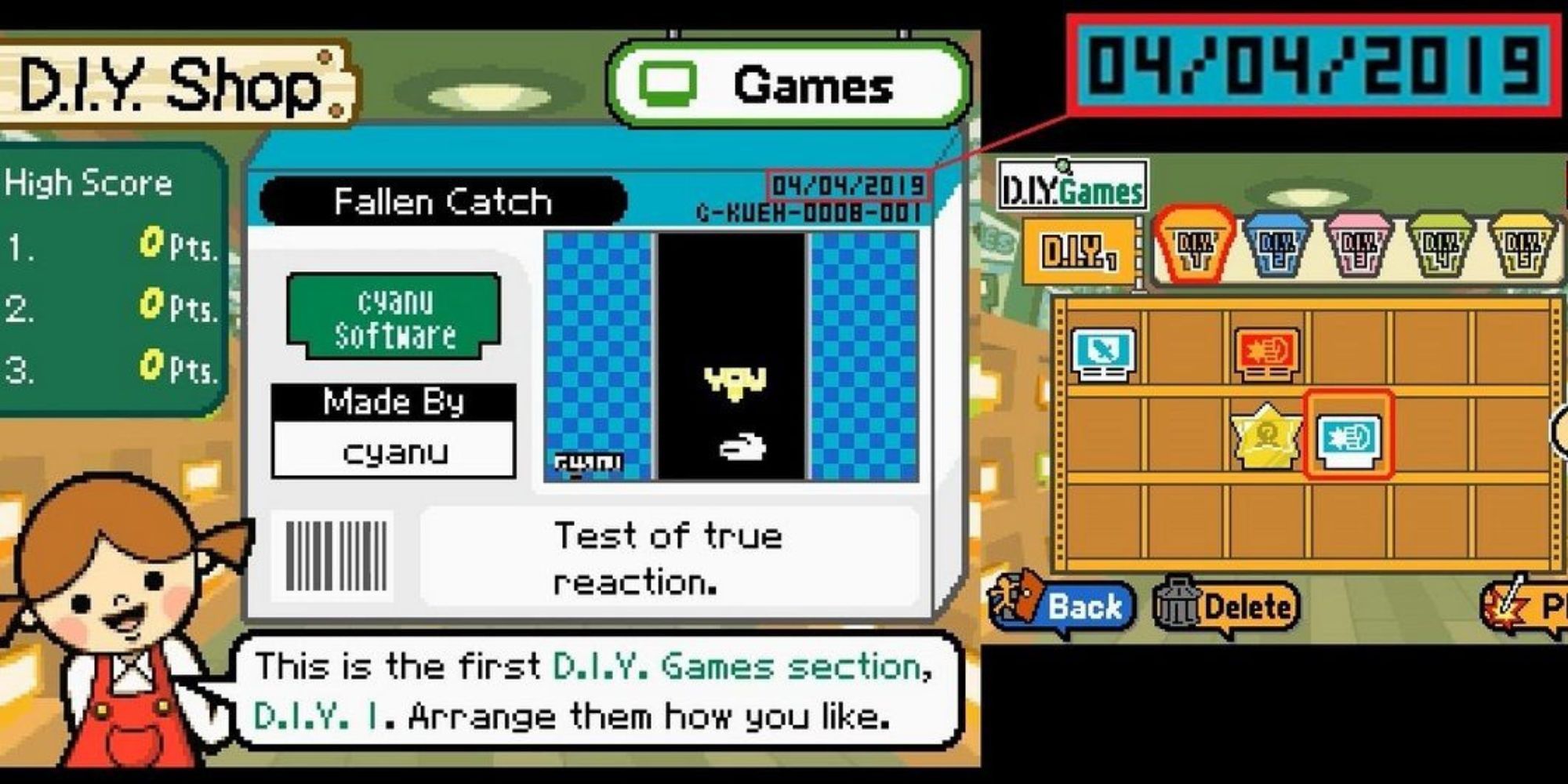 | | |
| --- | --- |
| Platform | DS |
| Release Date (North America) | March 28th, 2010 |
| Length | 3 – 10 Hours |
How do you top the sheer, unbridled creativity of Touched!, Twisted!, and the best of the WarioWare series? By allowing fans to create their own microgames, that's how.
WarioWare: D.I.Y. took a very different approach to the familiar formula. In this Nintendo DS title, Dr. Crygor invents a microgame-making machine and Wario needs you to use it to make him a fortune. An expansive tutorial section shows how this is done, and while it's limited, it's a lot of fun. Along with the included microgames, this provides a good deal of replay value, which the series is sometimes lacking if players aren't dedicated to chasing high scores.
It would be great if Nintendo could release a Super WarioWare Maker as the next big entry in the series, but Wario D.I.Y is good enough to hold us over until then.
Next: The Most Killer Eyebrows In Games