If you have a low setup, finding a chair that fits your needs is always a tough challenge. While most gaming chairs are adjustable, they lack the ability to sit directly on the floor, making you hunch over your PC. If you're a console gamer, having something that lets you recline and look up at your television is ideal.
Related: Best Gaming Chairs
We're here to help you find the best floor gaming chairs that are available in 2023. Whether you're trying to perfect your floor gaming setup or just want something that sits lower to the ground, these options are perfect for you.
X Rocker Limewire Floor Gaming Chair

Best Floor Chair Overall

Best Choice Products Swivel Gaming Chair

Best Swiveling Floor Chair

X Rocker Eclipse Gaming Floor Chair

Throne Boss Gaming Bean Bag Chair

Most Customizable Chair

S*MAX Gaming Recliner Chair

Best Reclining Floor Chair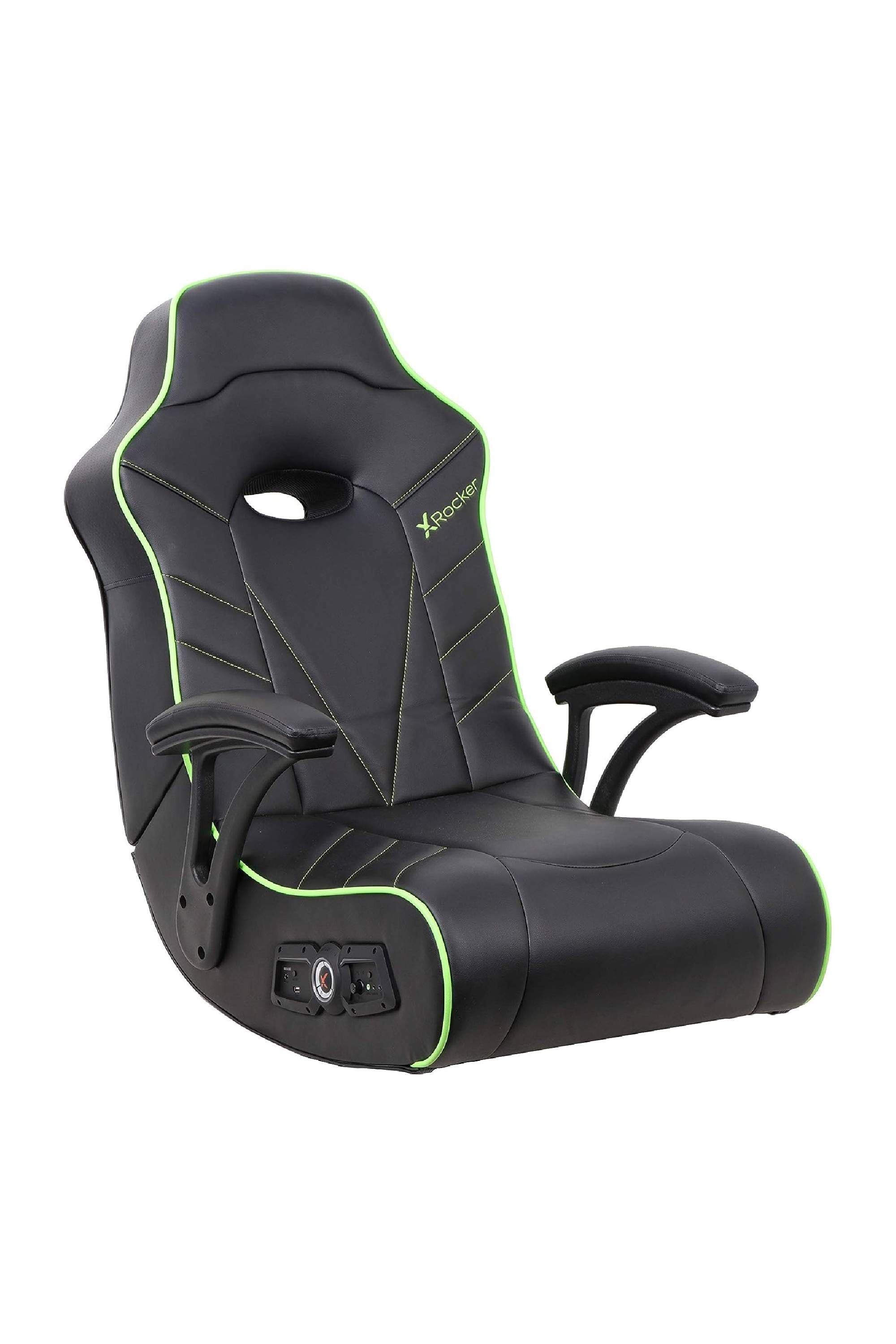 X Rocker Limewire Floor Gaming Chair
Best Floor Chair Overall
Everything a floor chair should be
The X Rocker Limewire is one of several chairs from X Rocker's floor series. This chair's sharp coloring, wide seat, and comfortable armrests make it one of the best floor chairs on the market.
Pros
Affordable price
Reputable brand
Comfortable ergonomic benefits
X Rocker is a name that will constantly appear when you're researching good floor gaming chairs. Its floor rockers are ideal for casual play where you can lean back, making them great for console play. The trade-off is that they're more difficult to use for PC, as you'll often rock back from your keyboard if you lean backwards. While there are obviously workarounds to this problem, these chairs are best with a controller instead of a keyboard.
The Limewire is a sizable Rocker option, with a 31.5″ width and nearly 21″ tall. You'll rarely sit up straight in these chairs, making them the ultimate lounging option. If the Limewire doesn't interest you, X Rocker offers this chair with nine other models.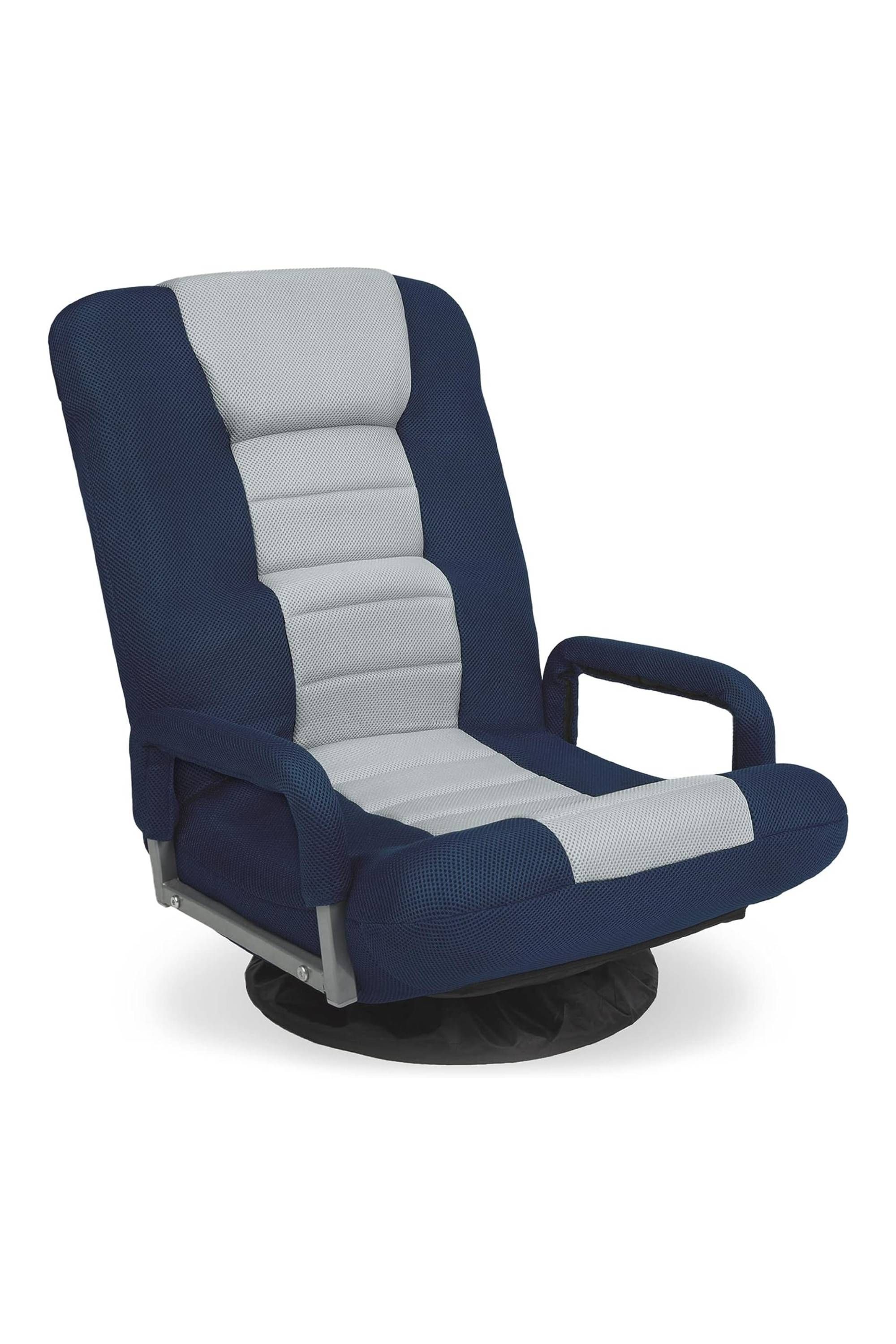 Best Choice Products Swivel Gaming Chair
Best Swiveling Floor Chair
Floor chairs, but more convenient
The Best Choice Products Swivel Gaming Chair is more versatile than many other floor chairs. With a spinning bottom, different customizable options, and comfortable arm rests, you can't go wrong with this option.
Pros
Affordable pricing
Customizable aesthetics
Easy to use
Cons
Missing some ergonomic features
One drawback of many floor chairs is the inability to swivel. The design often makes this impossible, which can make standing or sitting more difficult. The Best Choice Swivel Floor Chair helps fix this problem with a 360-degree swiveling bottom.
Whether you're gaming or relaxing while you read, this chair is perfect. The lumbar support pairs with two soft armrests and a foldable backrest for perfect ergonomic support. It's also available in more than a dozen different color combinations to customize it to your setup.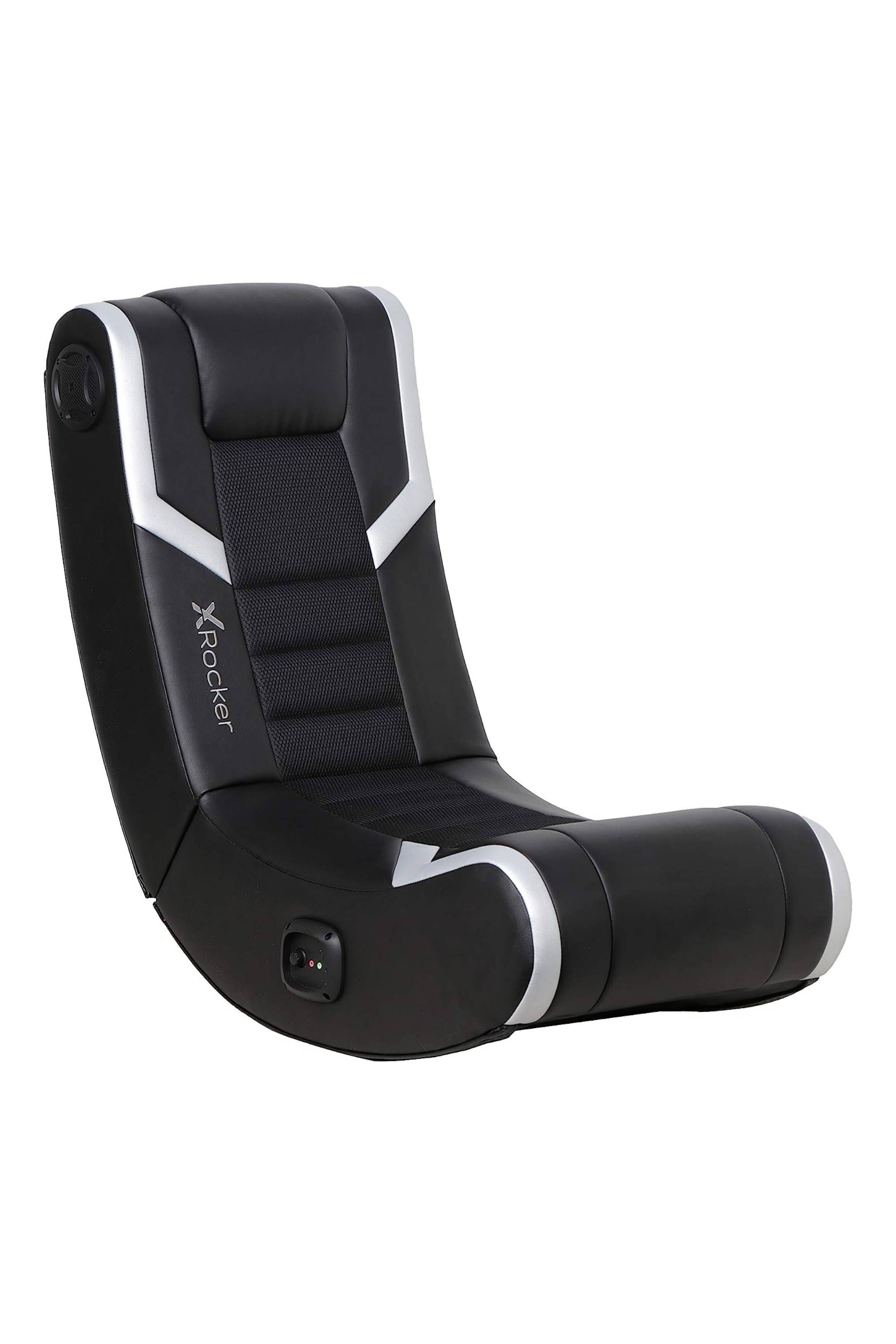 X Rocker Eclipse Gaming Floor Chair
Floor comfort with electronics
X Rocker's Eclipse is one of their most popular models for good reason. With discreet speakers, connectivity options, and many other features, this chair doesn't leave you wanting for more.
Pros
Compatible with external devices
Built-in speakers
Affordable pricing
For a chair that can do it all, the X Rocker Eclipse is the ideal choice. The Eclipse comes with a wireless Bluetooth audio system that can connect to any device of your choosing. Once connected, built-in speakers play whatever you'd like to listen to.
Accompanying this feature is supreme comfort from the foam construction, meant to endure hours of use. X Rocker's Eclipse model is also larger than many other options, making it perfect for gamers who need a bit more room. Finally, the Eclipse is available in 11 different models.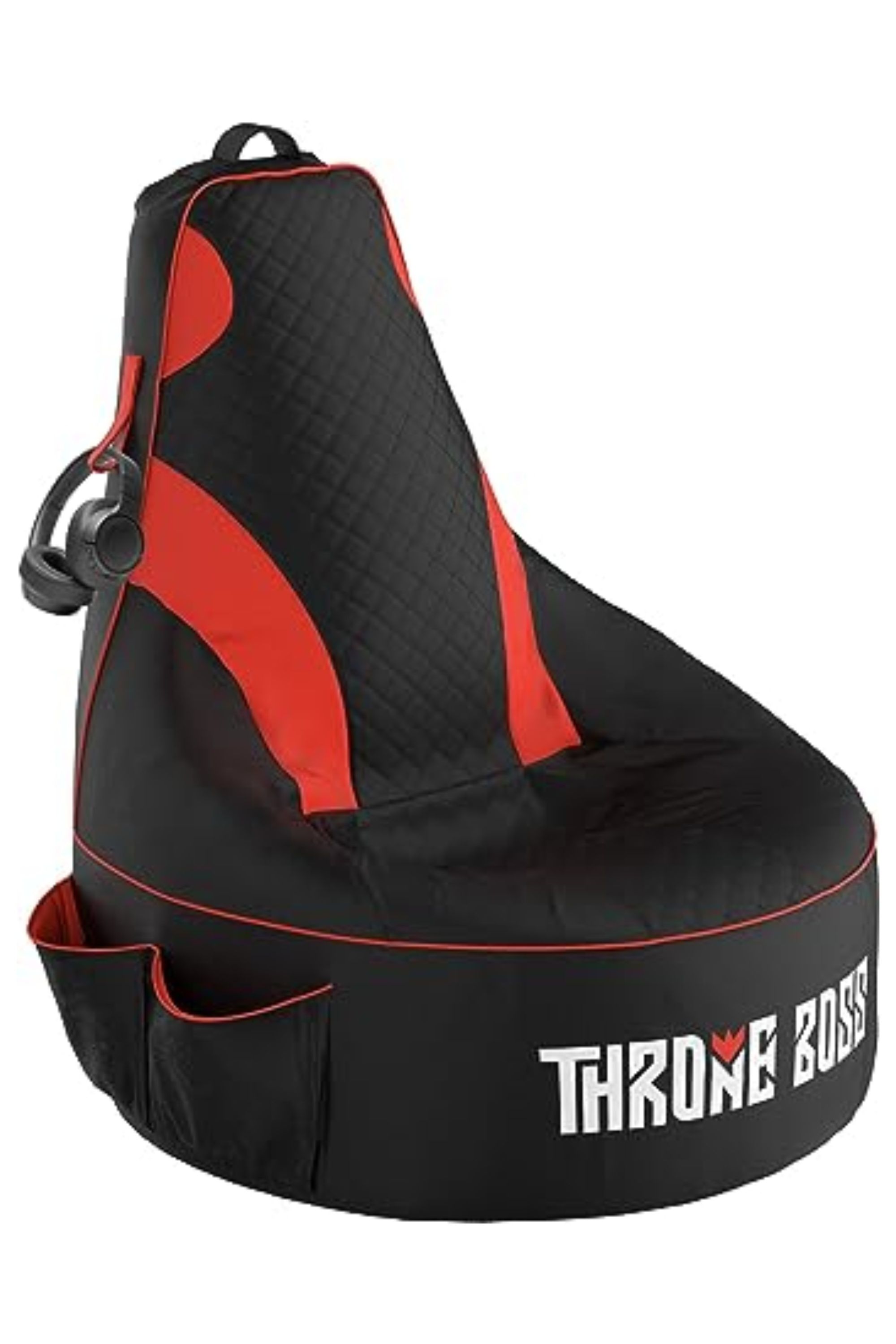 Throne Boss Gaming Bean Bag Chair
Most Customizable Chair
Build-a-Chair
The Throne Boss gaming bean bag chair comes in both adult and kid sizes. You'll need to purchase the filling separately, raising the price but giving you control over the chair's plushness.
Pros
Customizable filling
Extreme comfort
Easy to use and move
Cons
Filling purchased separately, increasing the price
Regardless of your size, the Throne Boss bean bag chair is ideal for a floor chair. One important note is that this chair does not come with the filling and is only the cover. You'll need to purchase the filling separately, which seems inconvenient but will enable you to customize how cushiony the chair is. The more filling, the firmer the chair.
Related: Best Bean Bag Gaming Chairs
Aside from this, the chair also comes in seven different colors and different sizes for adult or children users. It sits comfortably on the ground and comes with a convenient carrying handle, a filling chute, and a headset rack. The fabric is also water-repellent, making spills less messy and significantly easier to clean.
S*MAX Gaming Recliner Chair
Best Reclining Floor Chair
Almost a traditional gaming chair
The S*MAX Gaming Recliner Chair is ideal for setups with a large area that can accommodate the sizable chair. With a built-in footrest and 135 degrees of tilt, its comfort is supreme on our list.
Pros
Neutral design fits most aesthetics
Included footrest for comfort
Excellent ergonomic design
One of the larger options available is the S*MAX Gaming Recliner. A swivel base helps this floor chair be easier to turn and move in than many others on the market. Another thing that sets it apart from the competition is its flip-up footrest, which most floor chairs aren't able to accommodate.
Along with this feature is the 135-degree tilt back. Combined, this chair provides the ability to practically play while lying down. It's supremely comfortable with a sleek, neutral aesthetic to help it fit any setup's appearance.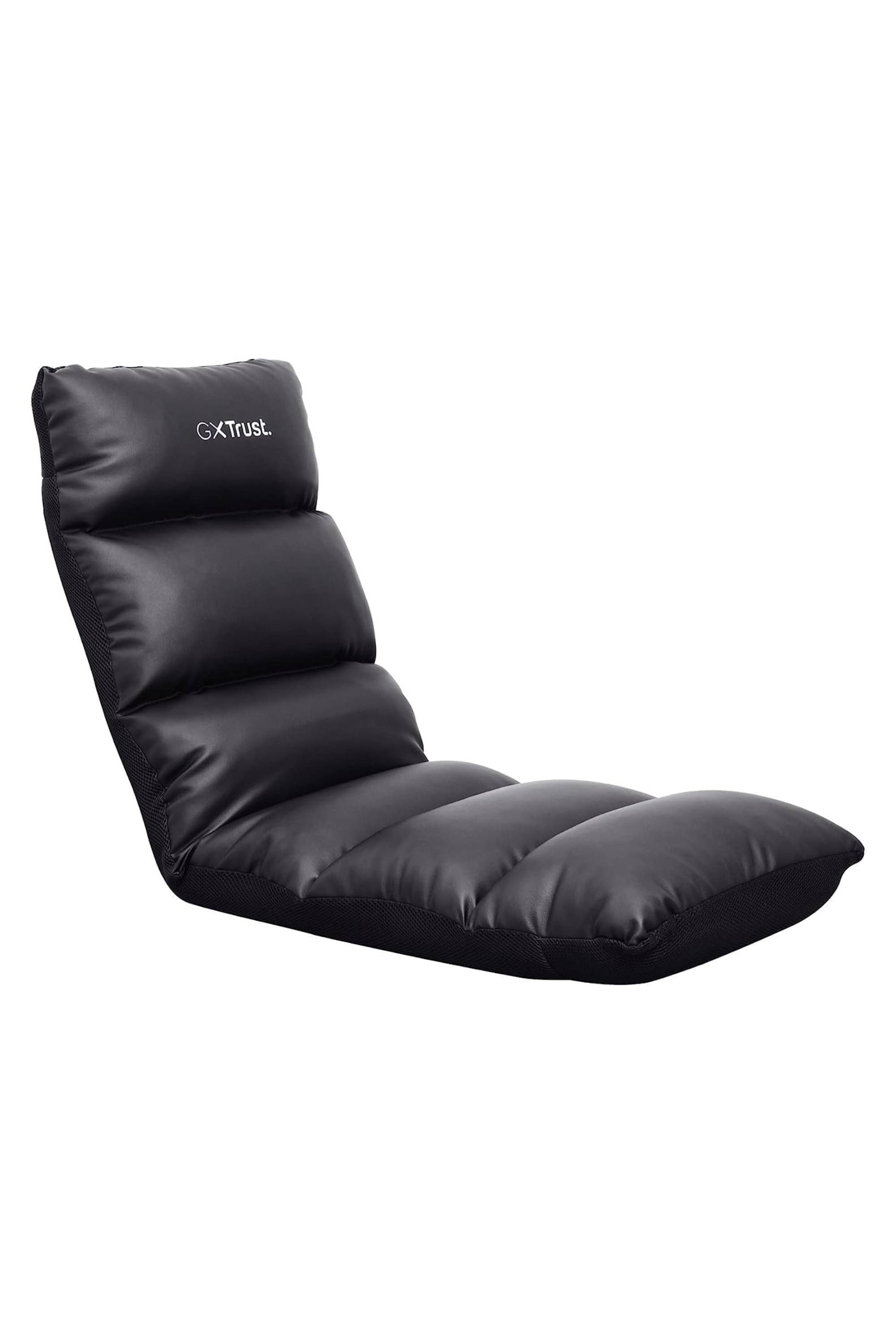 Trust Gaming Folding Gaming Chair
Best Simple Chair
A place to sit and nothing else
The Trust Gaming Folding Chair is an extremely minimal chair for options that may not have much room. It's comfortable and easy to set up but will provide virtually no features beyond being somewhere to sit.
Pros
Minimalist design
Doesn't take up much room
Easy to clean and move
For a minimalist option, the Trust Gaming Folding Chair is the best option on the market. Trust Gaming's option is functionally little more than an adjustable rectangle, making it fit easily anywhere. There are no armrests or other similar features, including a dedicated headrest or lumbar support.
As a result, this chair is one of the best options on a budget. If you're making a minimalist setup, this chair is ideal, but there aren't many other reasons to go for it. The adjustable back makes this chair nearly work like a bedroll, but there aren't many opportunities to use your gaming chair as camping equipment.
FAQ
Are Floor Chairs Better Than Traditional Gaming Chairs?
That's purely up to the user to decide. Some prefer to have a floor chair for the more relaxing, less feature-heavy construction. Others feel these chairs aren't as versatile as traditional gaming chairs.
Are Floor Chairs More Ergonomic Than Other Options?
Not by default. While there are many ergonomic floor chairs, most of them are designed to recline. As a result, sitting upright is sometimes difficult.
Are Floor Chairs Cheaper Than Traditional Gaming Chairs?
Not strictly. Many floor chairs are cheaper due to having fewer features or not being as versatile as gaming chairs. However, there are plenty of expensive "higher-end" floor chairs.
Next: Best Pedestal Gaming Chairs