The Sims 4 is an ever-expanding world, boasting over 20 immersive lands that invite your Sim on wildly different adventures. From deep forests to gaping canyons to tropical beaches, there's a place for everyone in the world of Sims. If you're looking to explore all that The Sims 4 has to offer, we've got a challenge for you.
RELATED: The Sims 4: How To Complete The Barbie Legacy Challenge
Grab your passport and leave your fears behind; you and your Sim are about to trek the globe. This Sims Legacy challenge involves learning the world's ways and becoming a globetrotter. You'll learn several skills and eventually can write a tell-all from all of your adventures.
What Is The Sims 4 Globetrotter Challenge?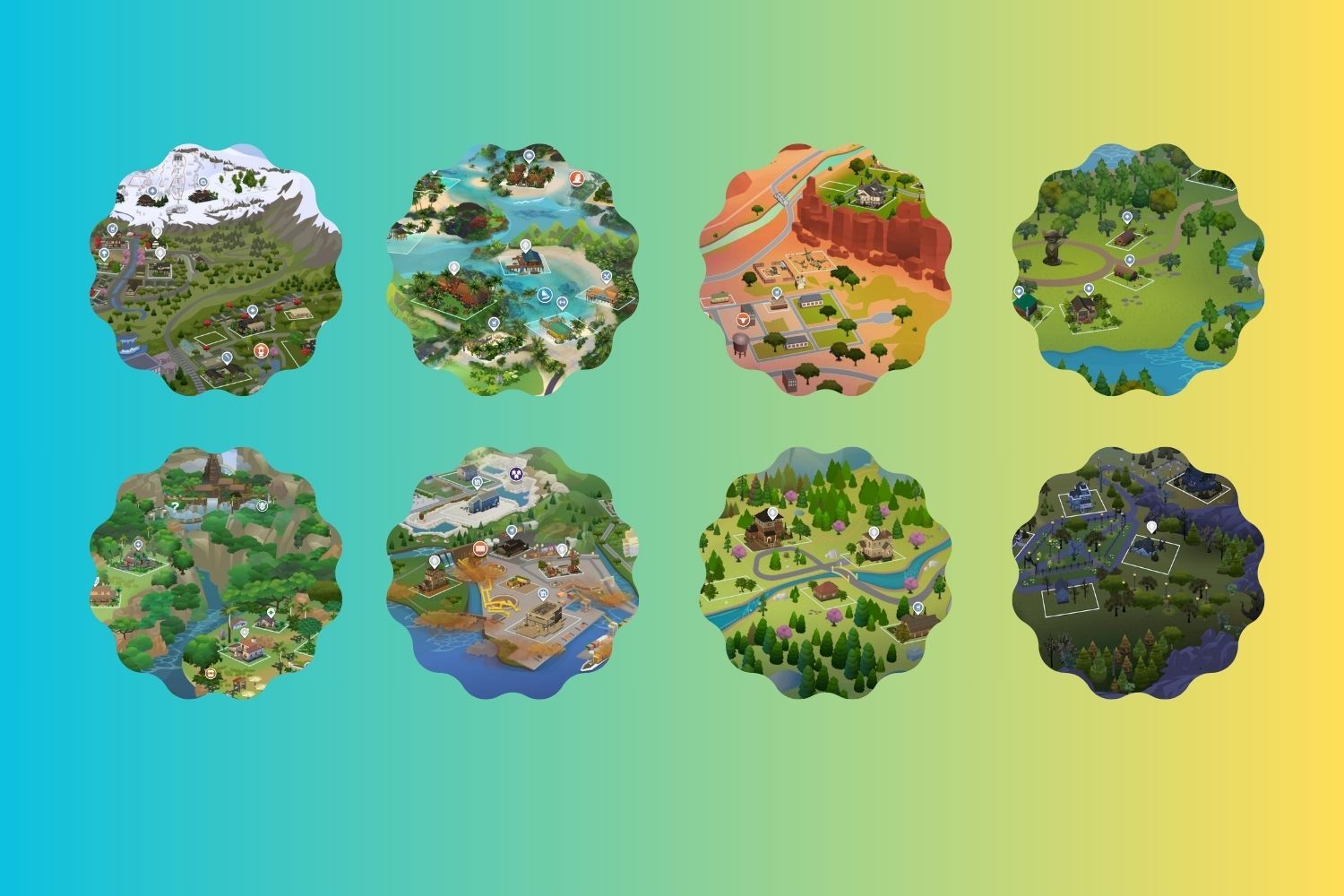 This worldly challenge created by

tumblr user Moonfi
dares you to

master local trades in seven very different worlds
. With just fifty Simoleons to their name and a hunger for adventure, your Sim will take on varying aspirations in faraway places as the seasons go on.

This challenge is all about taking in the wonders that each world has to offer and allowing yourself to truly live like a local. Ready to trek across the globe?
Rules
Main aspirations should be completed before leaving the location, while secondary aspirations may be fulfilled halfway before moving to a new location.
You may not travel outside of the current world until the season has ended and you progress to the next world.
Each part-time job your Sim takes on must end before moving onto a new world.
All possessions other than a tent and one piece of furniture should be sold before moving to the next world, although small souvenirs can be kept.
Tips and Tricks
Season length should be set to at least two weeks, but we recommend setting it to longer if you want to give yourself enough time to really enjoy each world.
Take advantage of rental lots during your travels.
Use "moneycheat" to set your sims to 50 Simoleons, or set them to 0 for a more difficult start.
You may want to disable aging for this one; it can take a bit of time for your Sim to travel the globe.
If you don't have one of the required expansion packs, get creative. Surely there are worldly adventures to be had in Tartosa and San Myshuno.
Round One: Mount Komorebi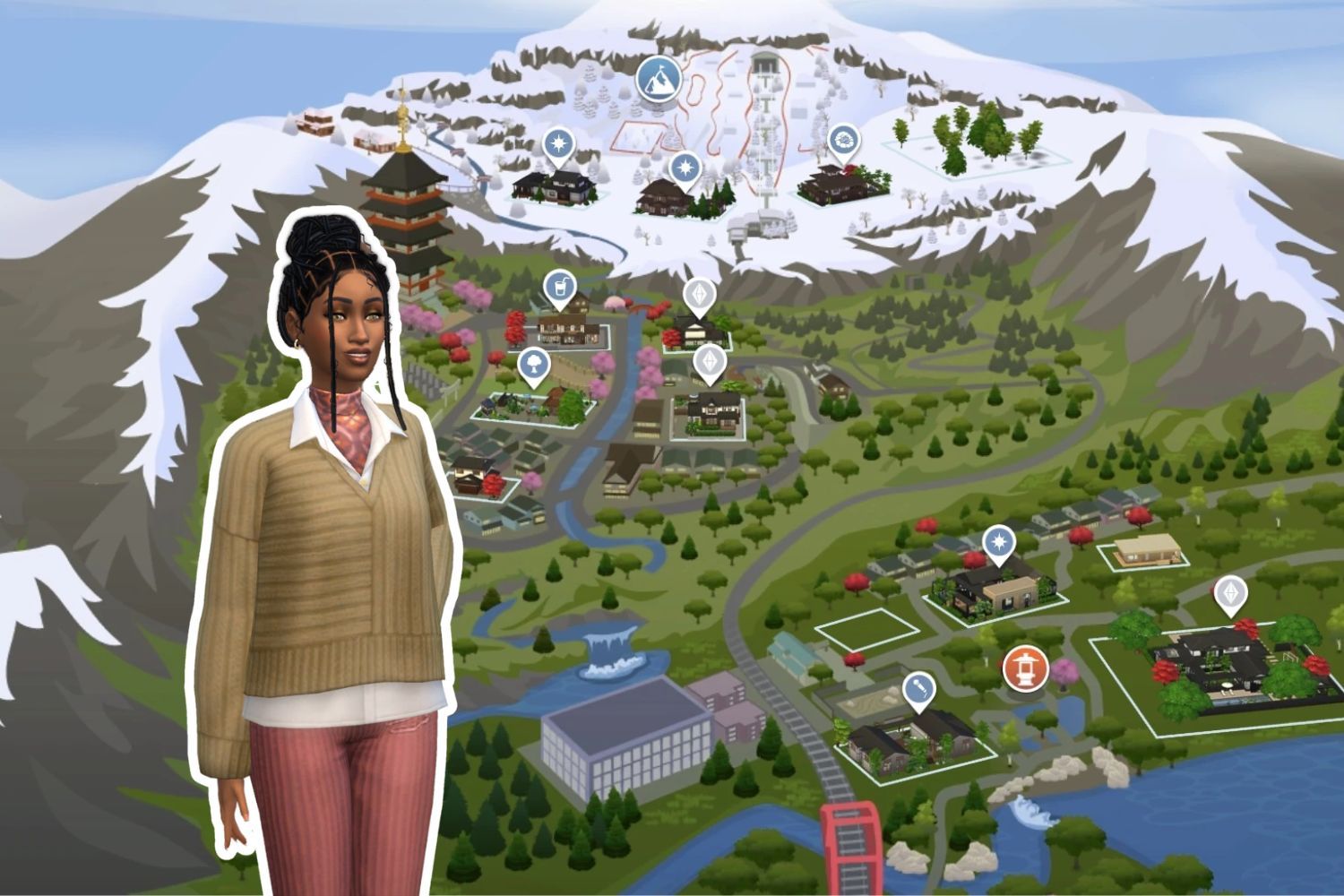 | | |
| --- | --- |
| DLC Required | Snowy Escape |
| Season | Summer/Fall |
| Primary Aspiration | Mt. Komorebi Sightseer |
| Secondary Aspiration | Leader of the Knits |
| Other Requirements | Build funds by selling fruits, vegetables, fish, or knits |
Your Sim spends their life savings to set off on a worldly adventure, beginning in the charming ski town of Mount Komorebi. It's unclear what they're leaving behind, but they're more focused on the journey ahead.
Traveling to Mount Komorebi isn't cheap; they start only with a simple tent and 50 Simoleons. In their time in the mountains, they'll learn to knit beautiful pieces which they can sell to the other community members.
As they navigate through the quaint mountain town and develop their craft, they'll complete the Mt. Komorebi Sightseer and Leader of the Knits aspirations before heading off to their next destination.
Round Two: Sulani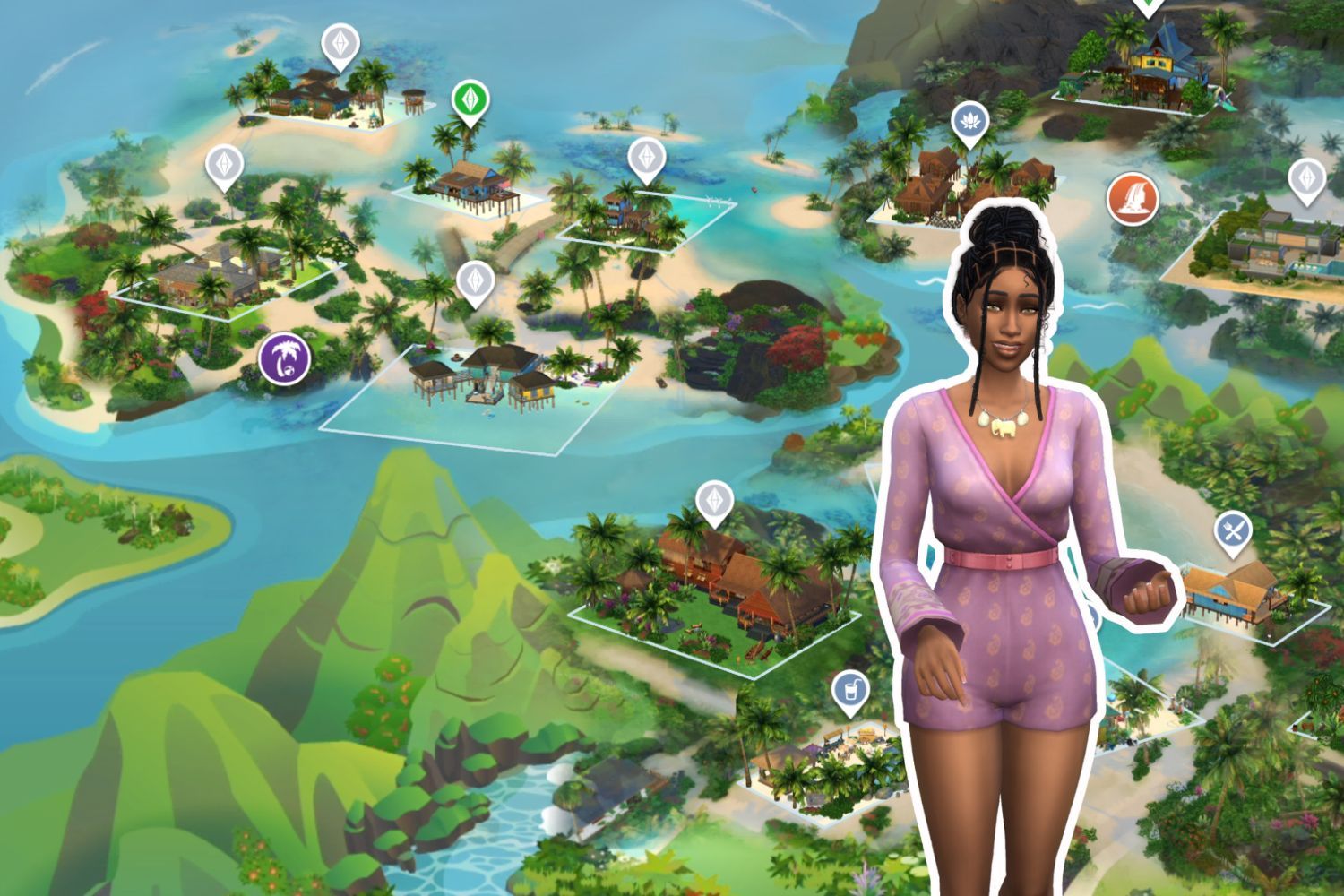 | | |
| --- | --- |
| DLC Required | Island Living |
| Season | Winter |
| Primary Aspiration | Beach Life |
| Secondary Aspiration | None |
| Other Requirements | None |
Hopefully, your Sim is able to squirrel away some funds while exploring the snowy caps of Mount Komorebi. But as the seasons crawl on and winter begins to hit the village, your Sim decides it's time to flee the plunging temps and have some well-deserved fun in the sun.
And it's a good thing they did — as it turns out, your Sim is right at home among the swaying palms and crystal blue water of Sulani.
They set out to fulfill the Beach Life aspiration, which will lead them to indulge in delicious local cuisine, sip on Kava, and traverse a hidden cave.
Round Three: Strangerville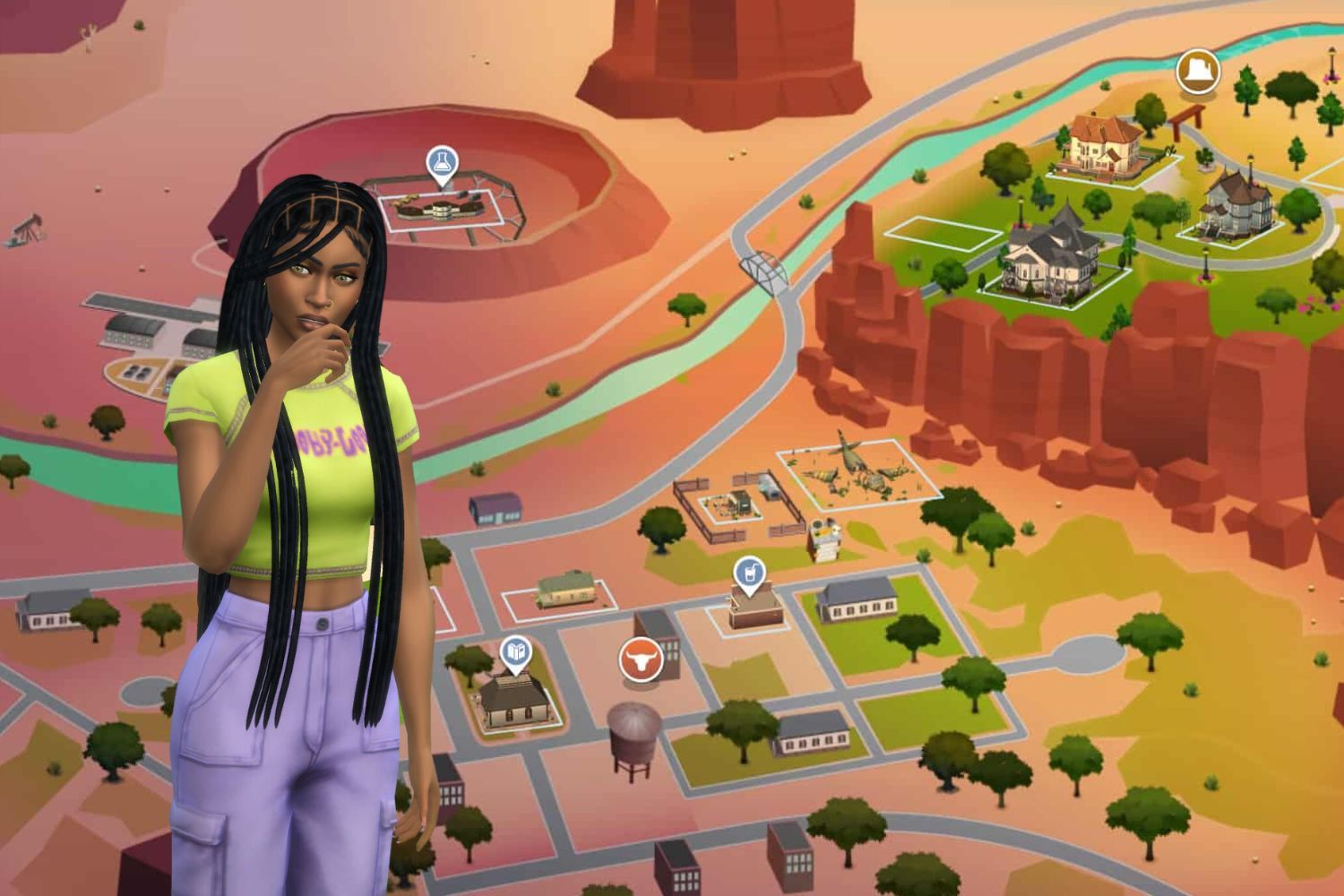 | | |
| --- | --- |
| DLC Required | Strangerville |
| Season | Spring |
| Primary Aspiration | Strangerville Mystery |
| Secondary Aspiration | None |
| Other Requirements | None |
After one too many sunburns in places we won't mention, your Sim has finally gotten their fill of piña coladas and white sand beaches – they're ready to move on from Sulani, and they have their sights set on Granite Falls.
But somewhere along the way, they must've taken a wrong turn… after wandering for miles, they find themselves in an unusual town by the name of Strangerville (a bit on the nose, but alright).
Among the red rock formations and kitschy storefronts, they begin to notice some odd behavior coming from the townspeople. They only meant to pass through, but the more they discover about the town, the less they feel like they can just walk away.
Eventually, their inquisitive nature leads them to complete the Strangerville Mystery aspiration.
Round Four: Granite Falls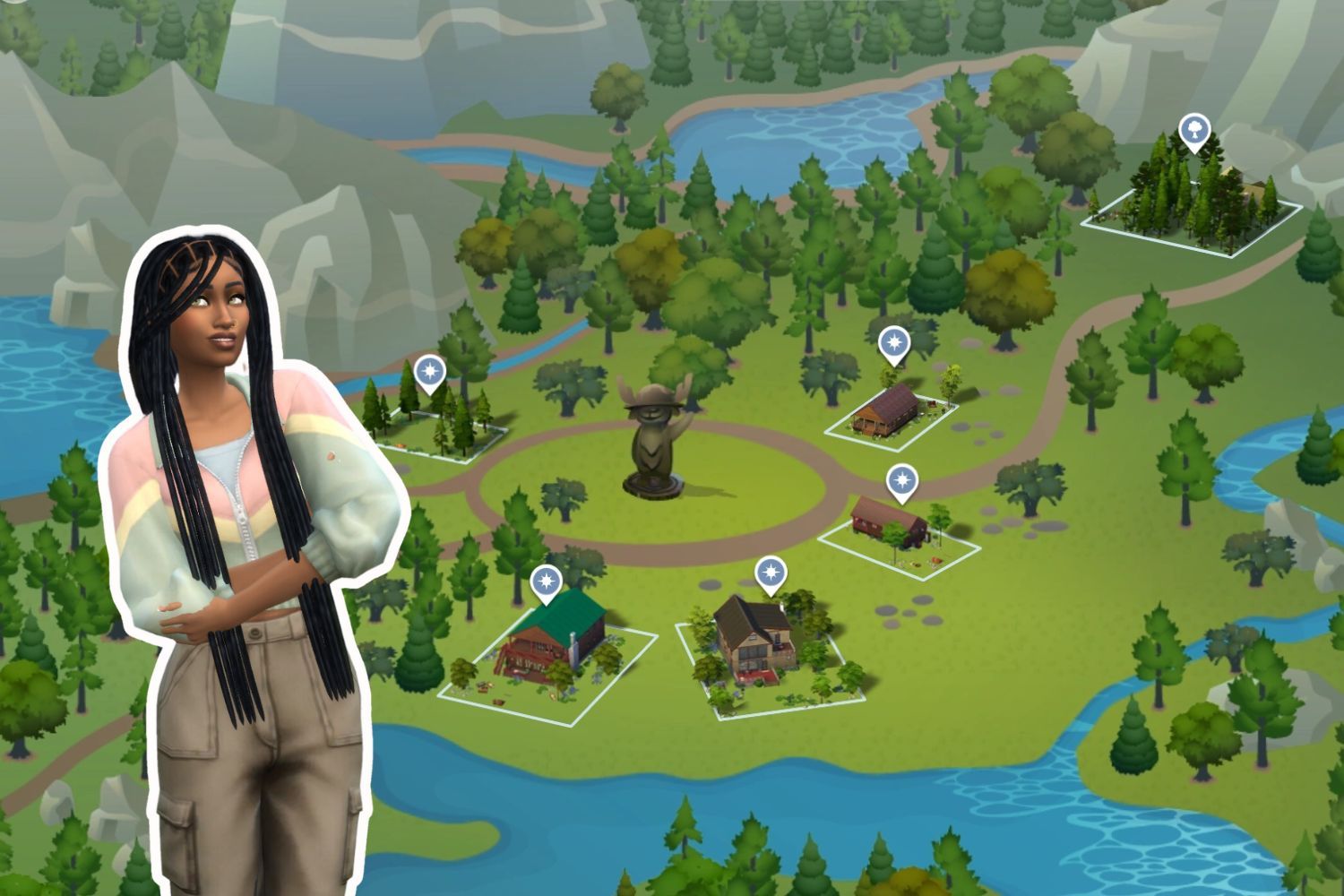 | | |
| --- | --- |
| DLC Required | Outdoor Retreat |
| Season | Spring/Summer |
| Primary Aspiration | Outdoor Enthusiast |
| Secondary Aspiration | Angling Ace |
| Other Requirements | None |
After that strange interlude, your Sim finally reaches the sprawling forests and quaint cabins of Granite Falls. Luckily, they've made it just in time to catch the spring blooms at their best.
Many of the plants needed to complete the Outdoor Enthusiast trait only bloom in the spring and summer. If you can't find some of the plants, make sure you're playing in the right season.
With their hiking boots and extra-strength bug spray in tow, they're ready to connect with nature and get their granola on.
As your Sim navigates through the wilderness and makes their way among the people of Granite Falls, they slowly learn skills like fishing, herbalism, and cooking.
As spring passes and summer is in full swing, they'll complete the Outdoor Enthusiast and Angling Ace aspirations, proving that your Sim can fend for themself in the wild.
RELATED: The Sims 4: Legacy Challenges, Explained
Round Five: Selvadorada
| | |
| --- | --- |
| DLC Required | Jungle Adventure |
| Season | Summer |
| Primary Aspiration | Archeology Scholar |
| Secondary Aspiration | Jungle Explorer |
| Other Requirements | None |
With their new survival skills, your Sim is ready to take on another challenging biome: the rainforest. The food, music, and history of Selvadorada are nothing short of enchanting, and your Sim quickly finds themselves dancing the night away with the locals.
In the depths of the jungle, your Sim accidentally stumbles upon an ancient artifact. The rush of uncovering an object nearly lost to time sparks a newfound interest in archeology.
Enthralled with the rich history of the ancient people of Selvadorada, they gather enough knowledge to fulfill the Archeology Scholar aspiration.
If you don't want to buy a computer and place it in the museum, you can wait until the next world to write the archeology skill book in order to earn the Archeology Scholar aspiration.
If your Sim just can't get enough of what Selvadorada has to offer, challenge yourself to earn the Jungle Explorer aspiration. Beware of the many dangers that lurk in the rainforest; their effects can be less than savory.
Round Six: Evergreen Harbor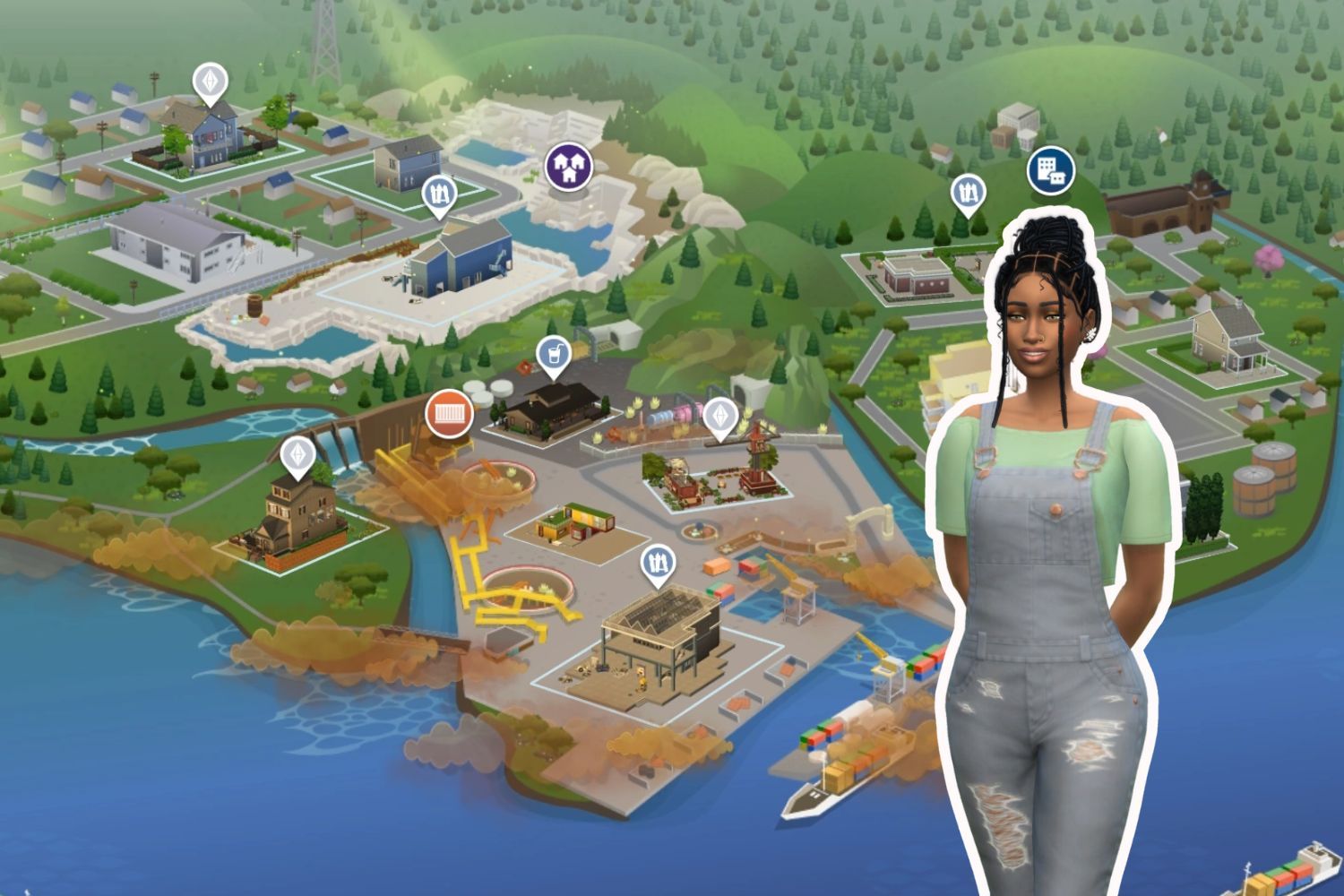 | | |
| --- | --- |
| DLC Required | Eco Lifestyle |
| Season | Fall |
| Primary Aspiration | Master Maker |
| Secondary Aspiration | Eco Innovator |
| Other Requirements | None |
After months in the heat of the tropics, your Sim begins to miss the smell of falling leaves and the feeling of crisp autumn air. They say their goodbyes to the friends they've made in Selvadorada and head for Evergreen Harbor.
With so many new skills under their belt, they've decided to try their hand at eco-living. They learn a number of handy skills, including candle making, recycling, and fabrication, gradually earning the title of Master Maker.
The tight-knit community of green thinkers quickly adopts your Sim, and their contributions to Evergreen Harbor are substantial enough to make them recognized as an Eco Innovator.
In the final round, you can decide to pursue spellcasting in Glimmerbrook or vampirism in Forgotten Hollow; the choice is yours.
Round Seven Choice A: Glimmerbrook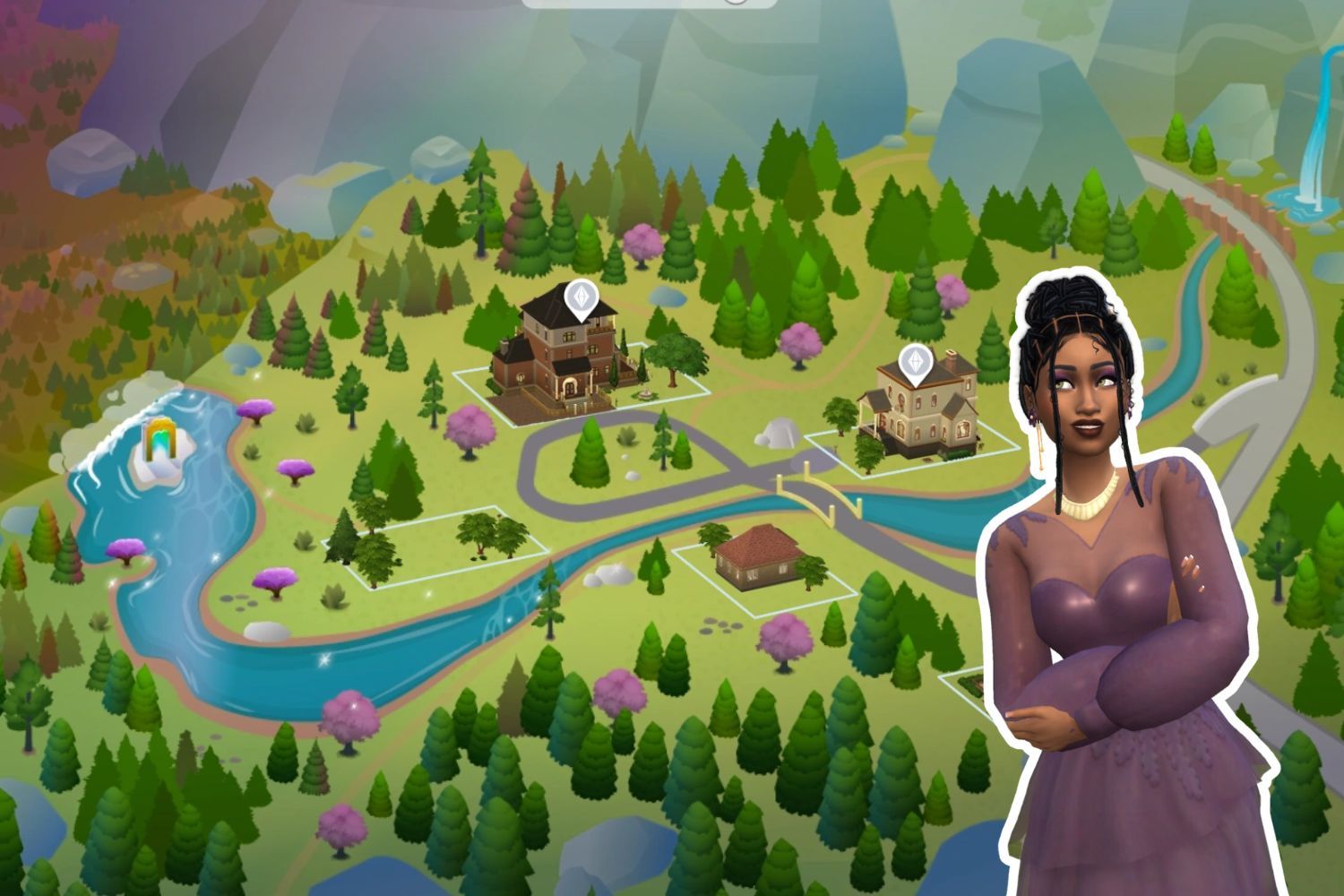 | | |
| --- | --- |
| DLC Required | Realm of Magic |
| Season | Winter |
| Primary Aspiration | Spellcraft and Sorcery |
| Secondary Aspiration | Purveyor of Potions |
| Other Requirements | None |
The winter season has arrived, and magic is in the air – literally. As much as your Sim loved the community of Evergreen Harbor, they're still a nomad at heart.
A cold front has blown your Sim into the enchanting land of Glimmerbrook, a place where nothing is as it seems.
As it turns out, your Sim's skills reach far beyond candle making and recycling. In the Magical Realm, they learn how to become a powerful spellcaster, reciting incantations and crafting potions.
They begin their journey into the Realm of Magic by tackling the Spellcraft and Sorcery aspiration, soon finding themself over a bubbling cauldron as they pursue the Purveyor of Potions aspiration.
Round Seven Choice B: Forgotten Hollow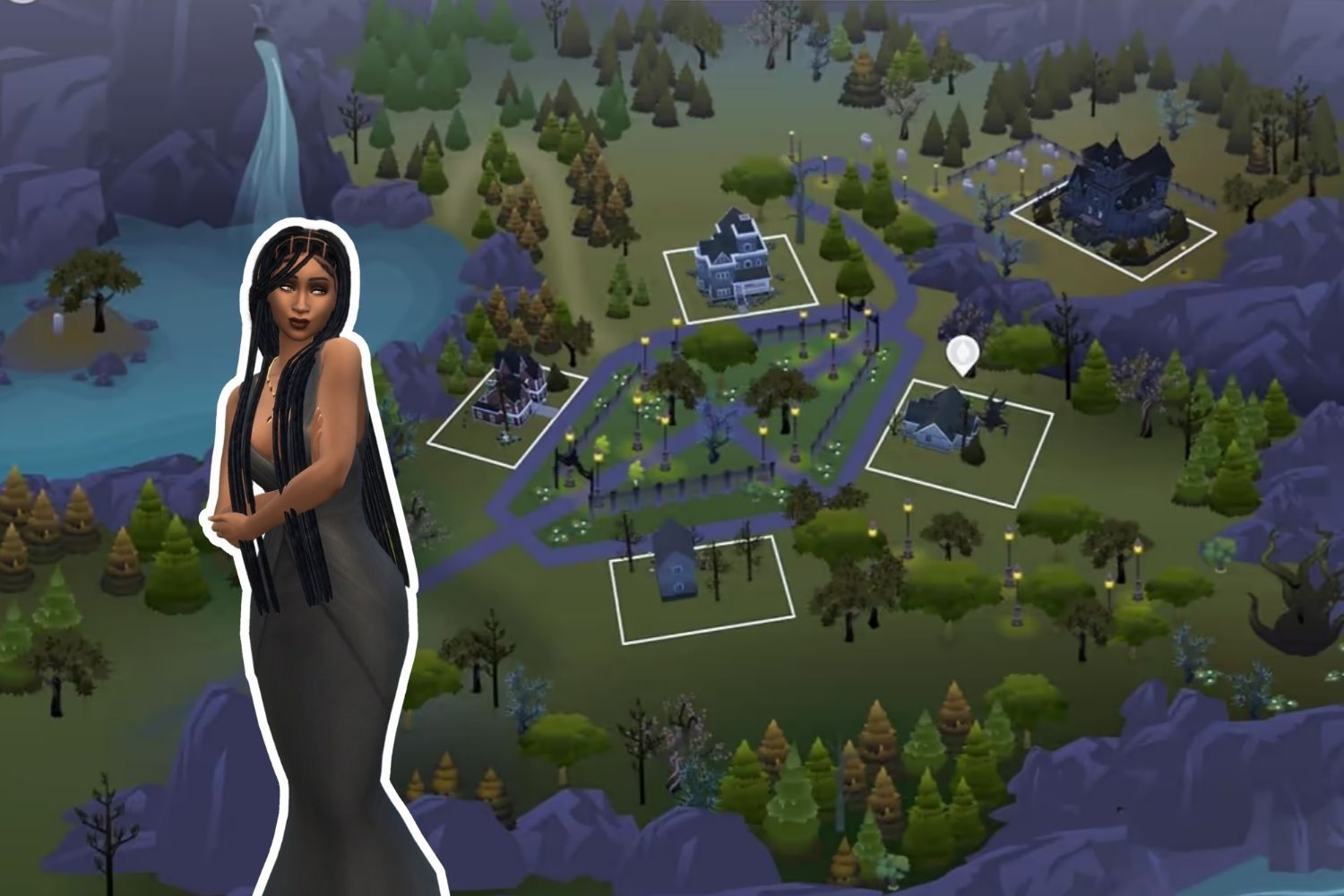 | | |
| --- | --- |
| DLC Required | Realm of Magic |
| Season | Winter |
| Primary Aspiration | Spellcraft and Sorcery |
| Secondary Aspiration | Purveyor of Potions |
| Other Requirements | None |
By the time winter arrives, wanderlust has crept up on your Sim once again, and they're ready to hit the road. They choose a direction and just start wandering, eventually falling upon a small, eerie town called Forgotten Hollow.
The village seems lost in time, dotted with Victorian homes lit only by lamplight and the glowing moon. Soon, they uncover the local's shocking secret and join the vampiric ranks.
After meeting the distinguished Count Vladislaus, your Sim works to become a Master Vampire and achieve immortality.
Round Eight: The End Or The Beginning?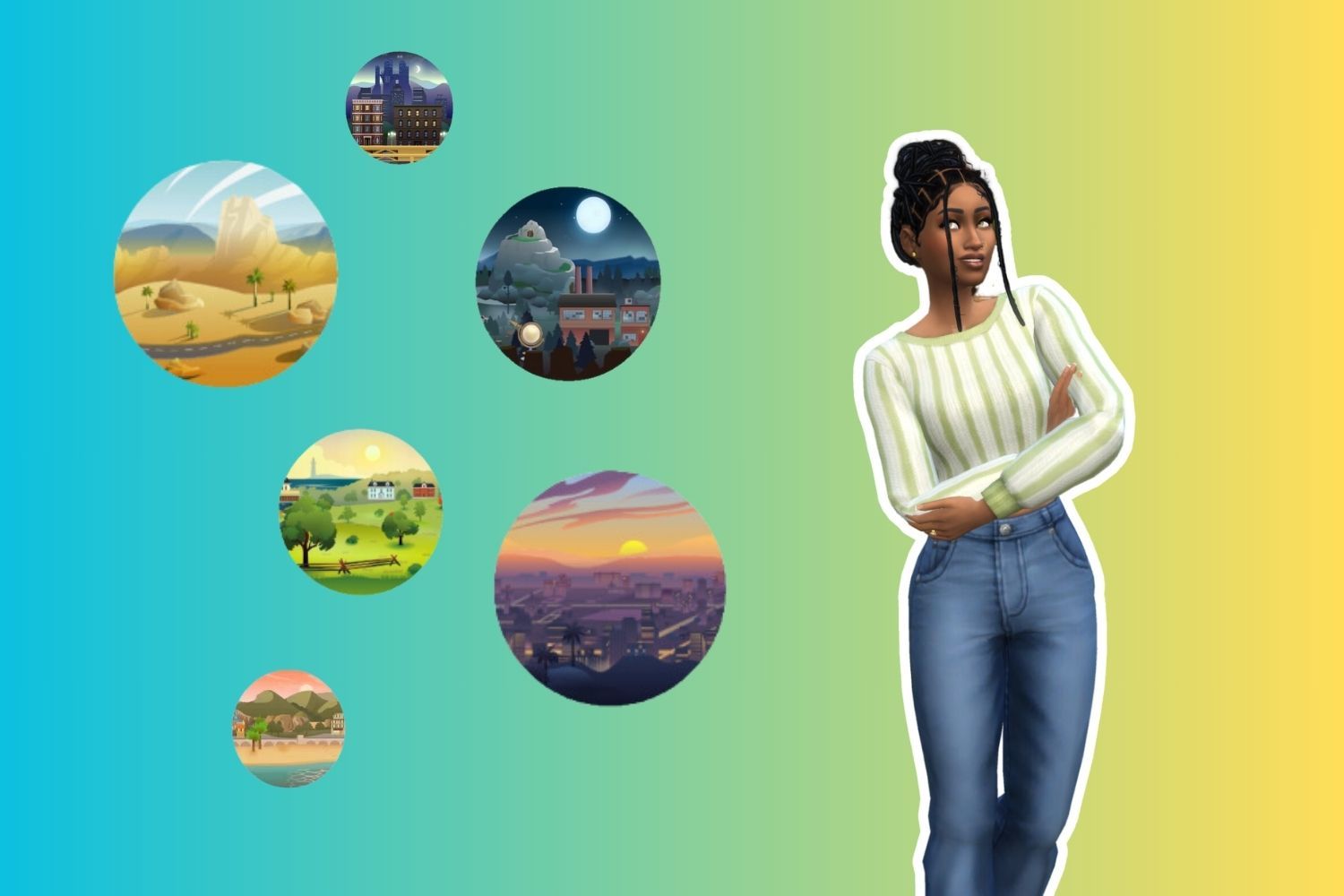 | | |
| --- | --- |
| DLC Required | None |
| Season | Any |
| Primary Aspiration | Best-selling Author |
| Secondary Aspiration | Freelance Botanist |
| Other Requirements | None |
Over a year has passed since your Sim set off on their great big adventure. With seven worlds under their belt, it's safe to say they've earned the title of 'globetrotter.' But what will they do next?
Perhaps they'll settle down and make a permanent home for themself in one of the communities they traveled through, or maybe they want to continue their travels through another world yet to be seen.
Whatever the case, they want to share their experience with the masses and put their new skills to work. They decide to document their journey in a tell-all epic. The working title? "Eat, Pray, Lurve".
NEXT: How To Remove Traits In The Sims 4