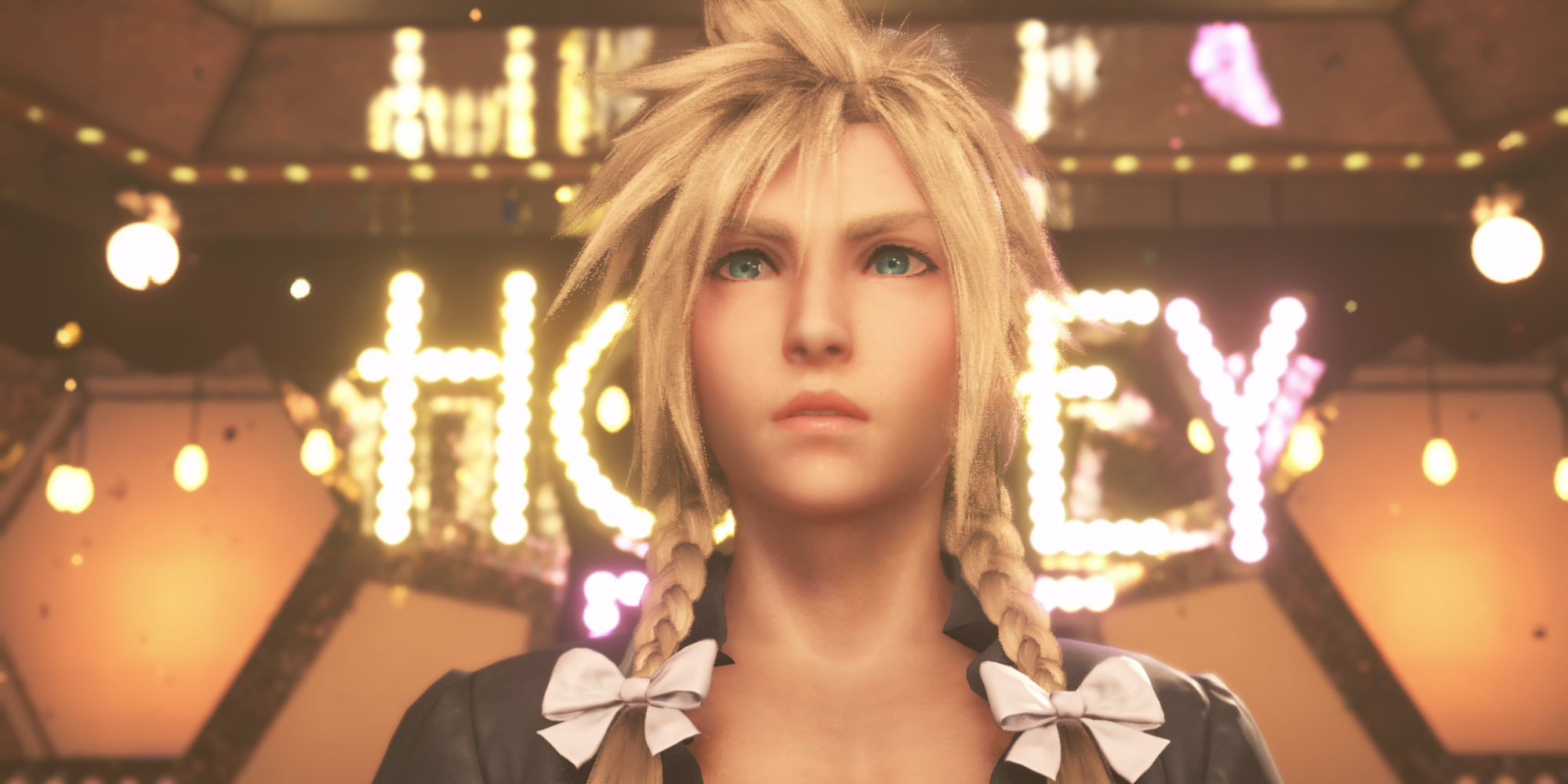 Final Fantasy 7 Rebirth's director, Naoki Hamaguchi, has seemingly confirmed in a recent interview that characters will have customisation options, something that was specific to story scenes in Final Fantasy 7 Remake.
Unarguably one of the best scenes in Final Fantasy 7 Remake was when Cloud, Tifa, and Aerith went to Sector 6's Honeybee Inn and players were able to make choices that affected which dresses the three wore. It wasn't quite character customisation as it only lasted for that section of the game, but it was the closest thing that Remake had.
Cloud, Tifa, and Aerith's choice of dress in the Honeybee Inn is affected by decisions that the player makes in Chapter 3, Chapter 8, and Chapter 9, with the "right" choice resulting in a better ouffit.
Well, it seems like Square Enix saw how wild fans went for the Honeybee section of the game and being able to dress up Cloud, because it looks like Final Fantasy 7 Rebirth is going to expand on those mechanics and offer players more opportunities to customise their characters outside of story sections.
As pointed out by Final Fantasy insider Genki_JPN, this was revealed by Final Fantasy 7 Rebirth's director Naoki Hamaguchi during an interview with French site Final Fantasy Dream. During the interview, Hamaguchi is asked whether Rebirth will have the same kind of bonus outfits that Final Fantasy 7 Ever Crisis has.
In response, Rebirth's producer Yoshinori Kitase said that the team hasn't thought about DLC yet, but that there are some outfits that are "very well hidden" that the player can find, which seemingly confirms that it's not just in story-specific sequences and that outfits can be more readily swapped whenever the player wants.
After Kitase revealed that Rebirth features costumes that can be found by the player, Hamaguchi says that players who enjoy changing how their characters look will have a "good time" and that there will be more choices than in Remake, which doesn't exactly reveal much considering you can't really customise how Cloud and the gang look in that game.
Hamaguchi said, "There will be more choices than in the previous game, so if you like spending time changing the look of the characters, you'll have a good time". We've actually already seen examples of character customization in Rebirth's trailers, such as Cloud rocking a casual look on a segway, but it wasn't clear if it was the player's choice.
Hamaguchi and Kitase's answers don't exactly give us the best kind of idea on how Final Fantasy 7 Rebirth's customisation will work, but it does seem to confirm that it's going to be more of an interactive mechanic than it was in Remake, and that the player will seemingly be able to choose the party's look outside of when the game tells you what to wear.
Next: Gaming Companies See AI As A Toy, Not A Tool