Karlach is a Tiefling barbarian companion that you can recruit in Baldur's Gate 3. She quickly warmed her way into everyone's hearts, becoming a fan favorite. This makes many of her endings all the more tragic. If you're not yet familiar with the character, she has an infernal engine in her chest where her heart should be, placed there by the arch-demon Zariel.
RELATED: Everyone Has It Wrong, Karlach Gets Baldur's Gate 3's Best Ending
It causes her to burn red-hot, preventing her from touching anyone. How you go about helping her with her problem has a huge bearing on her story ending. Here are a couple of the possible outcomes.
Kill Karlach Or Leave Her Behind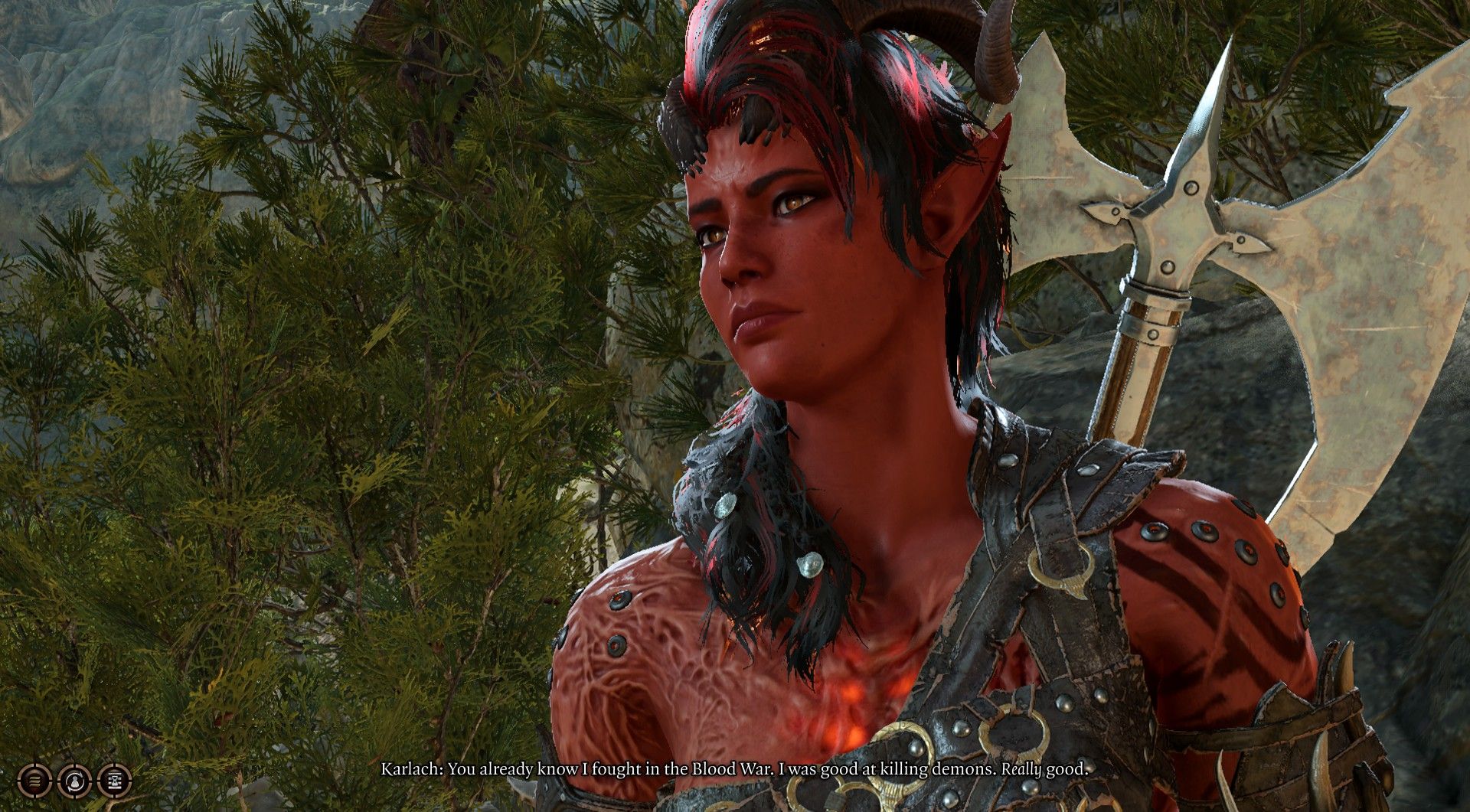 If you talk to Wyll (another companion you can recruit) in the Druid's Grove, you receive a quest to find Karlach and remove her head.
When you meet her at the riverside in Act 1, you learn that she was an unwilling participant in a war in the hells through a mind link between your tadpoles.
You can either take your wriggling friends at their word or commit to killing Karlach. Of course, if you choose to take her head, you won't be able to recruit her, and her story ends there.
You can also choose never to look for Karlach and move on to Act 2 without recruiting her. If you decide to assault the Druid's Grove, Wyll and Karlach both choose to leave your party, never to be seen again.
Send Karlach Back To Avernus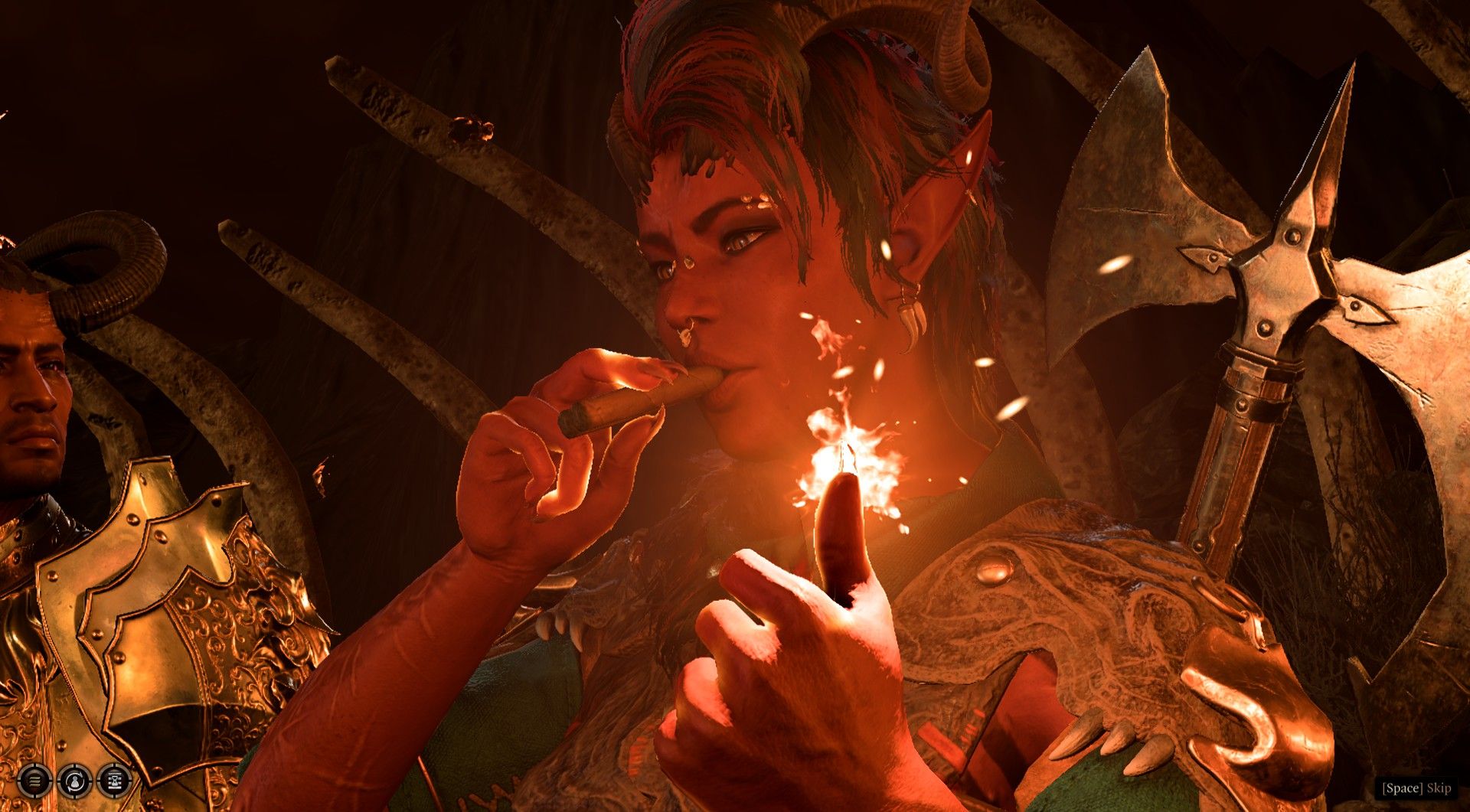 If you choose to complete Karlach's personal quest by upgrading her infernal engine twice with Dammon, you have the choice to send her back to Avernus at the end of the game before her engine burns out and kills her.
Only this time, she doesn't have to go alone.
If Wyll chooses to become the Blade of Avernus, he will ask her to go back to the hells with him.
After you prompt her to go, she will agree and leave with him before she dies. If Wyll isn't on the Blade of Avernus track, you can offer to go back to Avernus with her instead.
You can also choose the ending where you and Wyll go with her.
It's important to make upgrading Karlach's engine the first thing you do once you reach Last Light in Act 2. If Dammon dies before you get the chance, you won't be able to get this ending.
Let Karlach Burn Out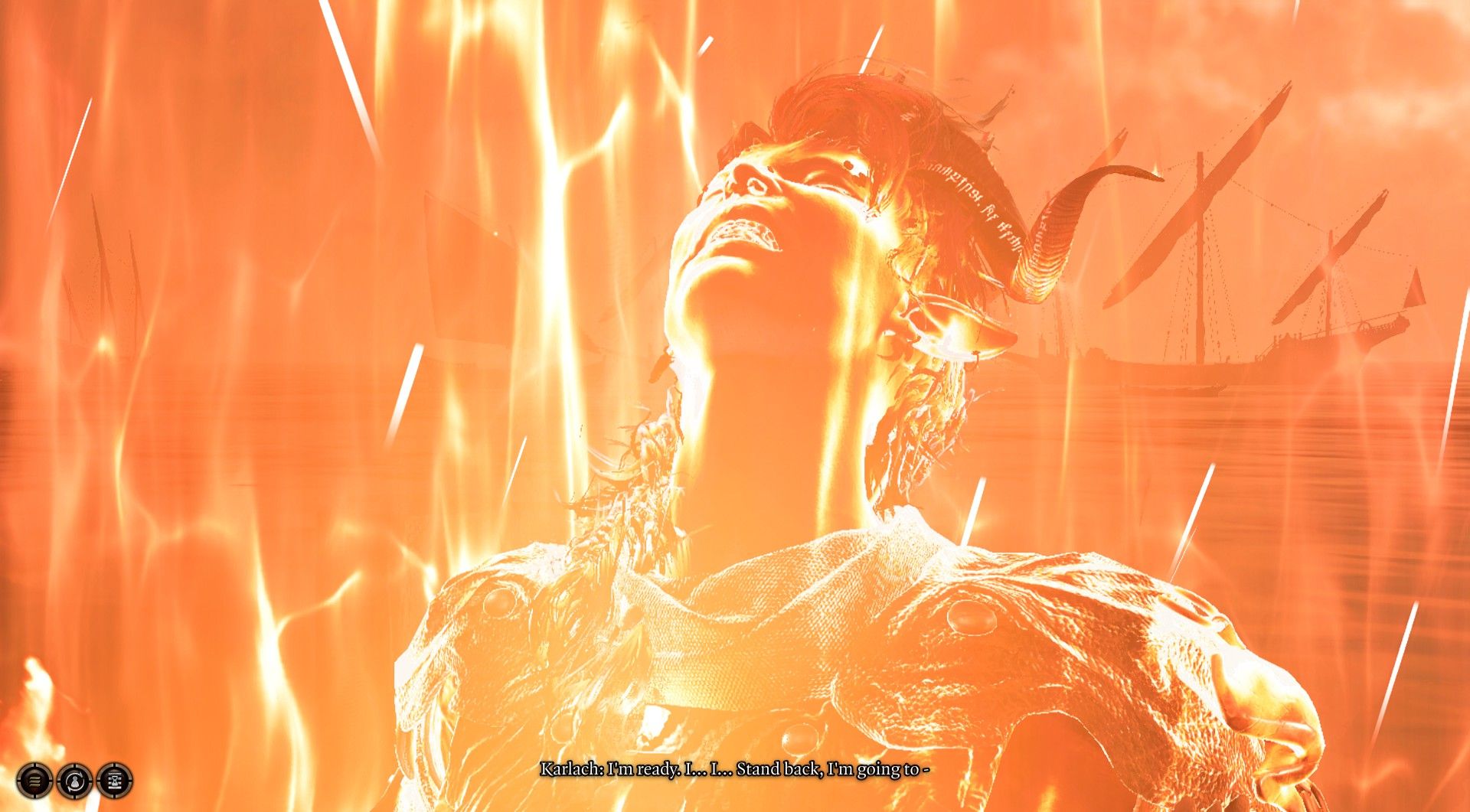 Throughout the game, Karlach tells you that she's never going back to Avernus. You can choose to honor that wish by letting her burn out after defeating the Netherbrain.
If you repaired her infernal engine, you'll get an emotional scene of her turning to ash in front of you.
If you aren't able to repair her engine, you'll still get a chance to say goodbye, but you won't get a true ending scene with her. She will burn up without anyone in your party noticing or making a comment on it.
Let Karlach Turn Into An Illithid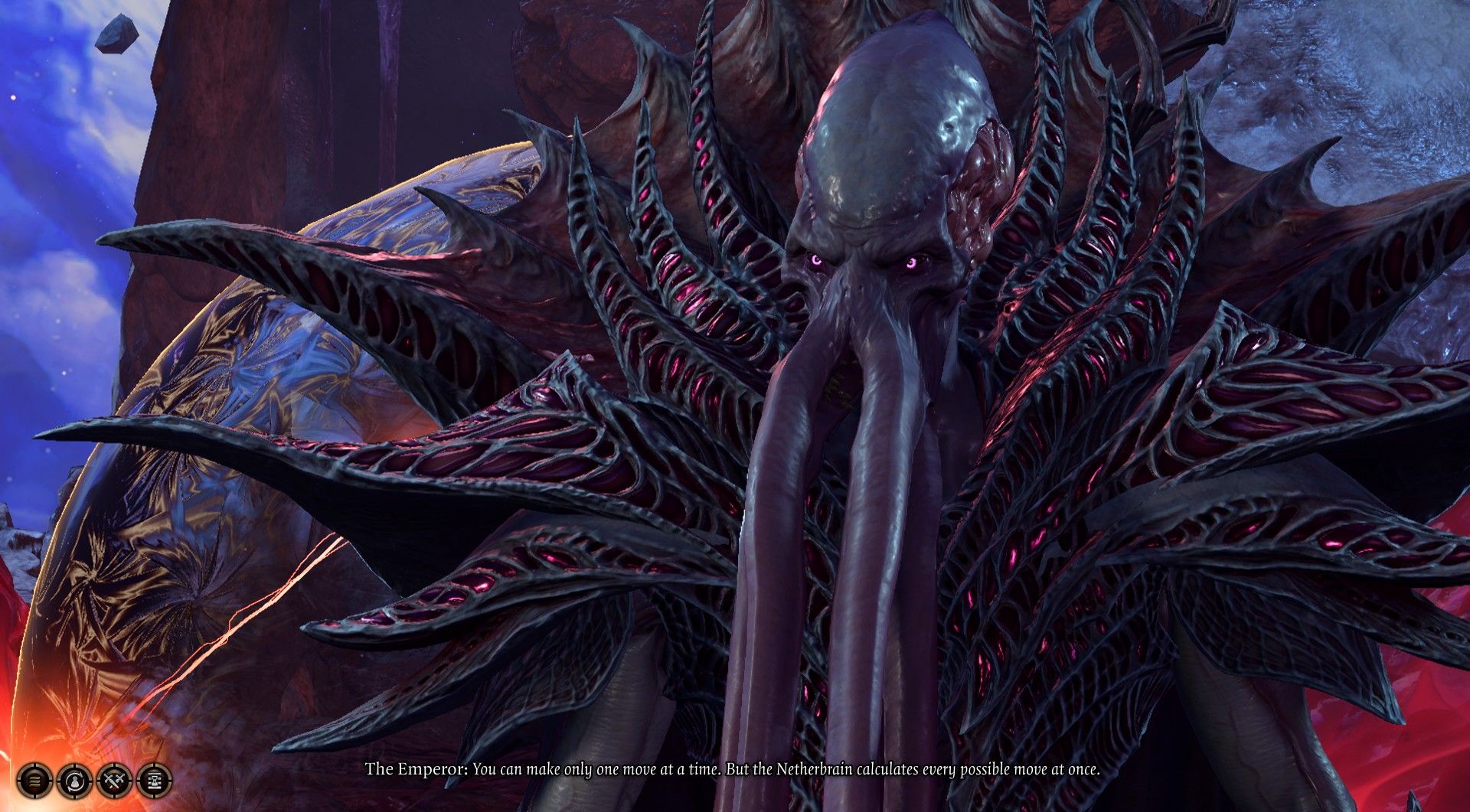 Near the end of the game, the Emperor will inform you that to take control of the Netherbrain and defeat it, you need the power of a Mindflayer.
You can either give the Netherstones to the Emperor, choose to be a Mindflayer yourself, or let Karlach become one.
If you let Karlach make the sacrifice, it will douse the flames of her infernal engine.
She'll continue to live after defeating the Netherbrain, but as you learn during the course of the game, Mindflayers aren't the same beings they were before their transformation.
At some point, it's very possible that she could cease being the Karlach everyone knows and loves.
Take Control Of The Netherbrain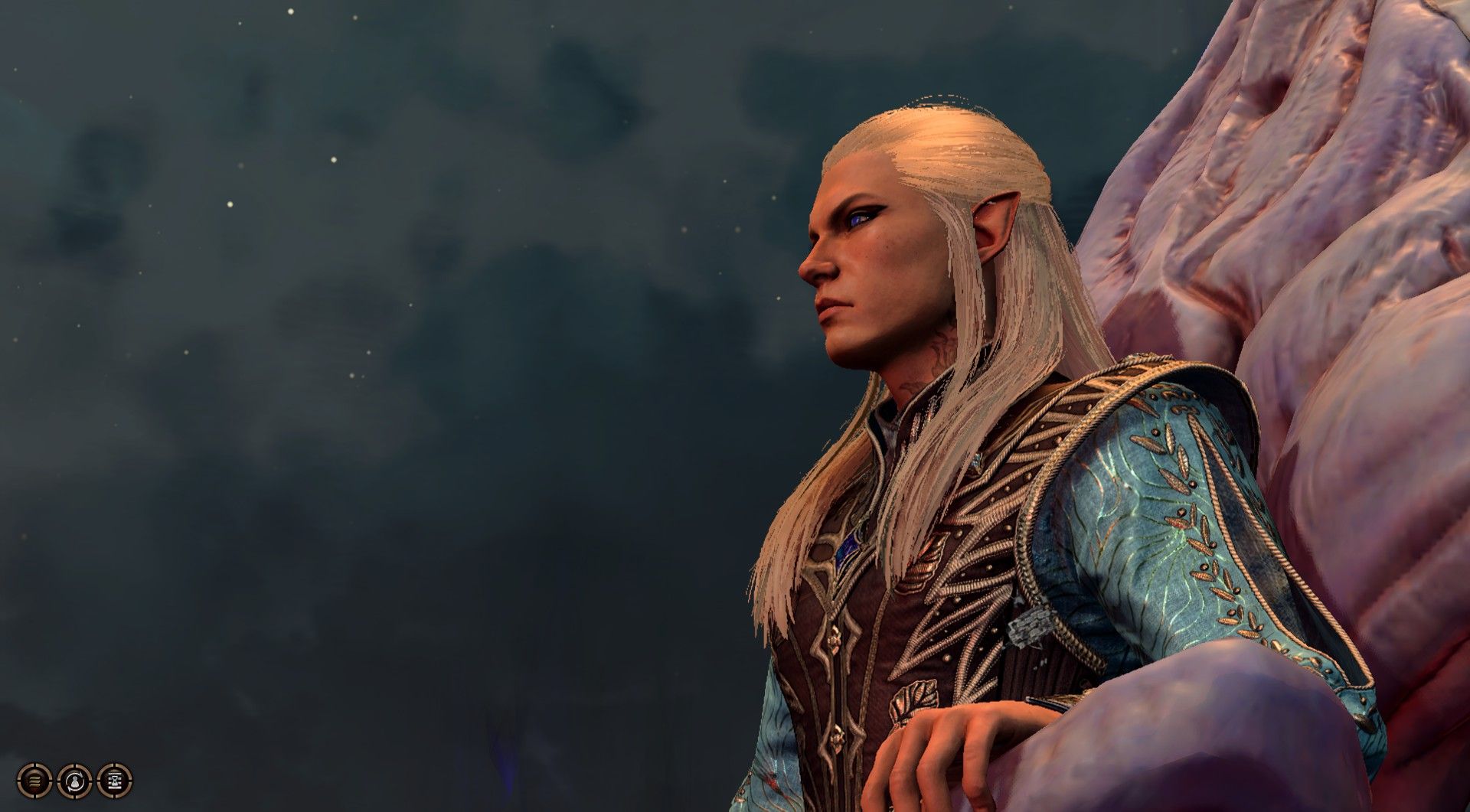 If you allow Karlach to become a Mindflayer, you can choose to betray her at the end to become the Absolute and take control of the Netherbrain. Doing this will result in you stabbing Karlach several times, killing her.
If Karlach is a regular party member at the end and not a Mindflayer, when you choose to take control of the Netherbrain, she will become mind-controlled along with everyone else you take with you for the final fight.
NEXT: Baldur's Gate 3: Every Possible Ending for Gale