There are a million different types of superhero stories out there. It might not seem that way from watching the MCU follow the same predictable beats over and over, but these stories are almost a century old, and new ones sprout up every week in various mediums. Superheroes have long since burst from the confines of comic books into television, movies, video games, and many other mediums besides. Of all the different ways to tell a superhero story though, there's nothing quite like Christmas.
I don't know why superheroes and Christmas go together so well. In many ways, superheroes are very summery creatures – shiny and bright and warm, an overindulgence of cosy positivity and a symbol of hope. But take out the warmth (or at least swap the sun for a thick blanket by the fire), and that's what Christmas is too. Summer and winter are diametrically opposed in many ways. One is hot, the other is cold. One is bright and sunny, the other is dark and bleak. One has endless days, the other has long nights. One is bursting with activities, the other is about staying inside, in bed, hiding from the world. But Christmas is like a summer inside of winter, a brief respite in the dreary chill. Superheroes, beacons of goodness in worlds far more dangerous and destructive than ours, are more like Christmas than we realise.
We're sorely lacking a true Christmas video game – a holiday classic to rival Home Alone, All I Want For Christmas Is You, or Rudolph the Red-Nosed Reindeer.
As I've gotten older I've found myself embracing Christmas far more – Halloween is mostly constantly getting off your couch to pause your movie and give sweets to other peoples' children, and horror movies are all fine and good, but Halloween is basically a day. A week if you're super into it. Christmas is a whole season.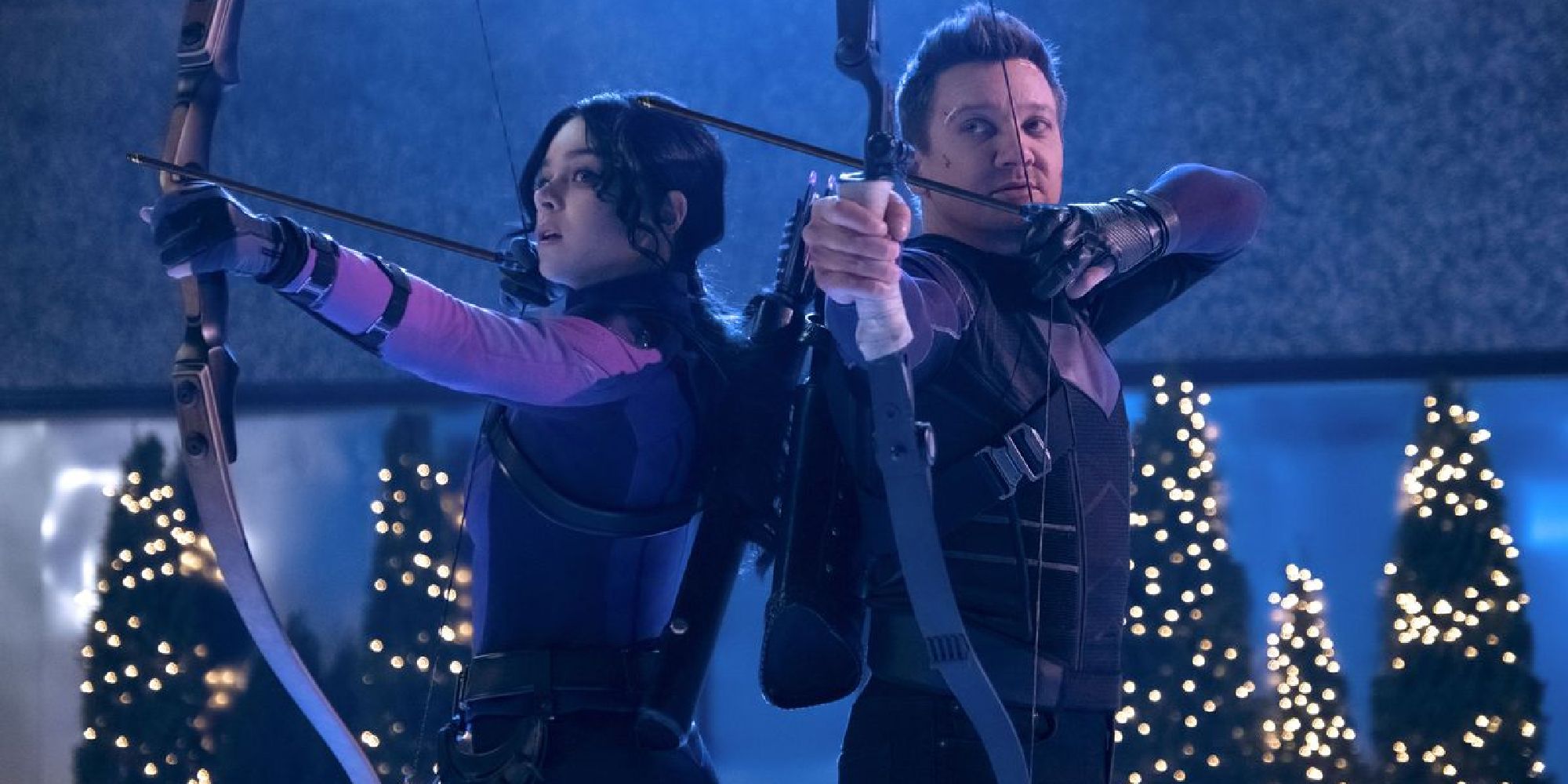 There's just something different about superheroes in the snow, particularly. It feels like they shouldn't be there, and that's what makes them so compelling. They're the polar bear in Arlington, Texas, or maybe they're the Arlington, Texas that suddenly finds themselves in close proximity to a polar bear. I love Christmas superhero stories, and this holiday season, I can't wait to explore them all again.
Spider-Man 2 is sitting in the second spot on my GOTY list this year, but one of the biggest things that disappointed me while playing it was that it wasn't Christmas. In Spider-Man: Miles Morales, the streets of Harlem are aglow with Christmas lights and Miles swings through the snow in his Santa hat. Miles has always been a more endearing character than the clean cut goody-two-webs of Peter Parker, and the Christmas aesthetic made that connection stronger. The latest Spider-Man game might be elevated in terms of narrative and gameplay, but come December I'll be back hanging out with Miles alone for the yuletide vibes.
Look me in the eye and tell me Miles Morales is not the perfect Christmas game
This Christmas spirit is a non-zero factor in my defiant defence of Batman: Arkham Origins. I'd still probably have it bottom of the pile, but all four Arkham games are extremely my vibe so that's no great shame on Origins. Throwing in Christmas is the best way to try to nip ahead of Knight, and Batman (with all his gothic tradition) is already the superhero most tied to Christmas, a connection deepened through the likes of Batman Returns and Batman: Noël.
Christmas has even got me considering a Marvel TV show rewatch. WandaVision being the first MCU show out of the gate was a particularly nasty piece of trickery, raising expectations that any of the ones to follow might escape the 'bad to serviceable' category. Maybe Loki season two is great, I don't know. I've stopped caring. Hawkeye was decent but mostly uninteresting, save for one key thing – it's a Christmas show.
Hawkeye doesn't just happen at Christmas, it's all about returning to your family for the holidays, and several set pieces involve Christmas parties or Christmas ornaments. Or Christmas ornaments at Christmas parties. Shave off the Thanos stuff and the extra MCU trimmings and you could have a great Christmas movie about a retired assassin and a young girl determined to be his protege. A Christmas movie that I would watch every year, in a double bill with Die Hard.
The MCU even has a Christmas movie of its own, the grossly underrated Iron Man 3. I am reluctant to rewatch any of the Iron Mans these days, because I know in my heart that the MCU needs to move on from the days of RDJ to fly or fall without him… but with rumours swirling that he will be coming back, I'm deeply torn when so much of my affection for the MCU is rooted in the genius billionaire playboy philanthropist. Still, the third one is a great Christmas movie.
Christmas is a time for many things. Friends. Family. A big ugly tree. Maybe throw some church in there if you feel like it. But it's also a time for superheroes. Me and the boys Miles, Bruce, and uh… whatever Hawkeye's name is… Keith? No, Clint! That's it, Clint. Me and the boys Miles, Bruce, and Clint will be roasting bad guys on an open fire soon.
Next: For Whatever Reason, The Holidays Are Star Wars Season