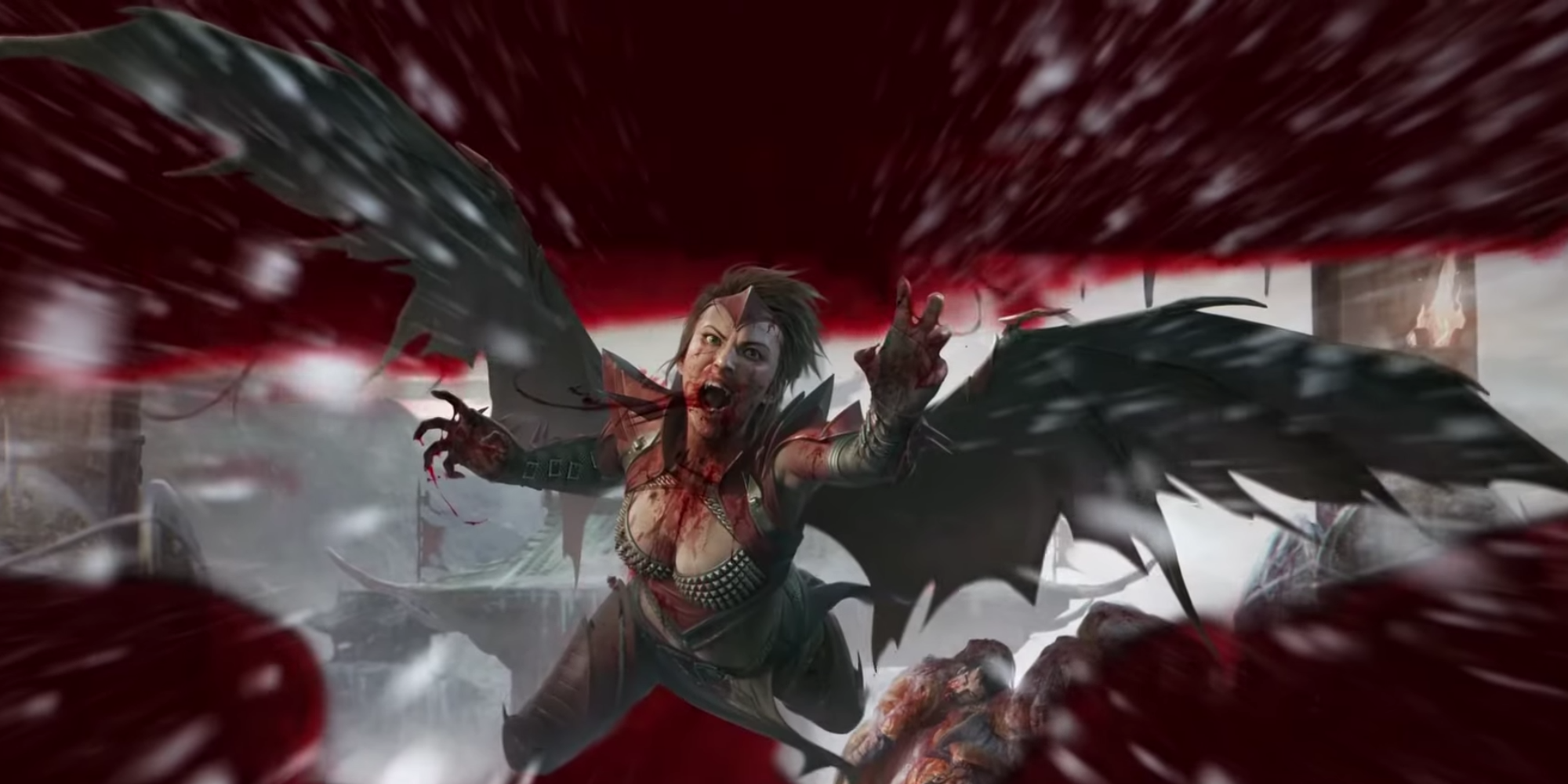 Mortal Kombat 1's second season of Invasions might have only been out for a few days, but players have already figured out XP farming methods that can boost characters to their max level in an hour.
After a disappointing first season that divided players, Mortal Kombat 1's second round of Invasions began just a few days ago and has already made some big improvements to the formula. Not only has the super armour finally been removed and modifiers turned down, but players have figured out that Invasions' second season contains a great method for farming experience points and getting fighters and Kameos to level 35 as fast as possible.
Almost every fighter in Mortal Kombat 1 has a max level of 35, except for the recently released Omni-Man, who can only reach level 20. It's not clear if it's because he's in early access or because he's a guest character, but at least the farming method will take less time with him.
The Invasions farming method was shared over on Twitter by iScreamFGC. To start, you need to take your character to the Wu-Shi Academy Mesa, meaning you'll need to have played a little of the mode to gain access as it's not unlocked straight away. Once in the mesa, head over to the "Random" encounter which, fittingly, puts you up against a random opponent with a random modifier.
After starting the match, you need to try and win it with a Flawless Brutality or Fatality, which means not getting hit once during the fight. Doing so will give you the maximum amount of experience points and the maximum amount of Invasions level points. Flawless victories don't come too easily, but iScreamFGC notes that getting a Brutality or Fatality still gives you the maximum amount of Invasions experience points.
Although having a method to get the maximum amount of Invasions experience points is helpful, most players are going to want to try and get Flawless victories as much as possible, as character levelling is the better thing to aim for.
That's not the only XP farming method that has been discovered by players. Over on the Mortal Kombat subreddit, Redditor hermanphi shared a video of their own technique that involves going to the Seasonal Tower in the Getaway Portal area of the map. According to hermanphi, XP is increased if there's a bigger level gap between you and your opponent, which means that completing it over and over again will reward you with more experience points.
Just like the previous method, hermanphi notes that the best way to earn experience points is to make sure to aim for Flawless victories with a Fatality or Brutality performed at the end, which rewards the most amount of XP possible. As is the case with pretty much every farming method, it's worth noting that NetherRealm Studios is likely going to notice it soon and reduce the amount of XP earned from the Tower.
Next: Omni-Man Is Nothing Like Superman In Mortal Kombat 1