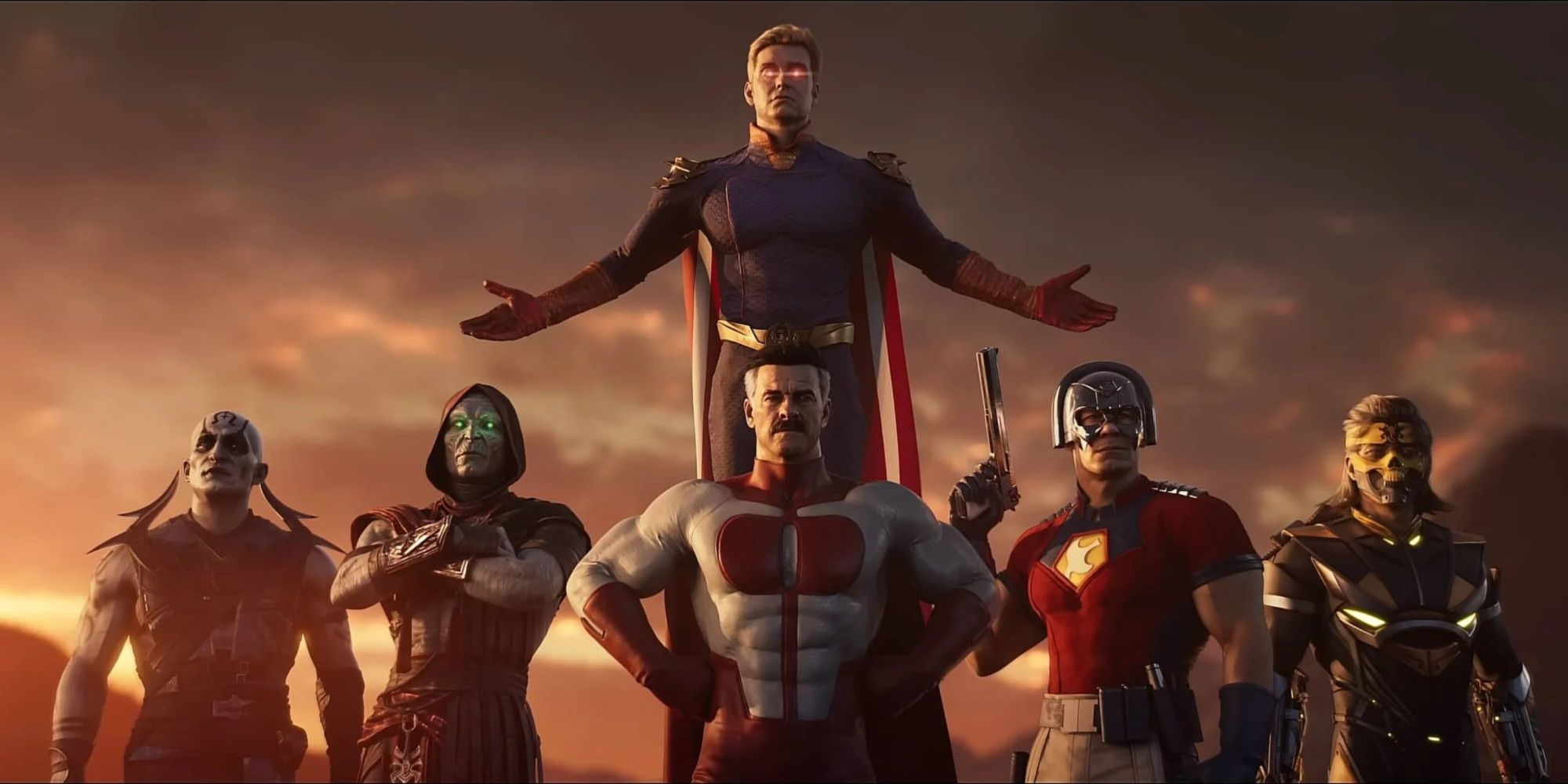 Antony Starr, who plays Homelander in The Boys, won't be voicing his character in Mortal Kombat 1. Starr just confirmed the news on his Instagram, after initially seeming unsure when asked if he would be reprising the role.
This is an incredibly unexpected move, given that NetherRealm was just able to secure J.K. Simmons as Omni-Man in the same DLC pack. It also comes shortly after Starr did return to voice Homelander in Call of Duty: Modern Warfare 2.
Now that it seems like he's skipping Mortal Kombat 1, that raises the question of how NetherRealm will implement the character. The devs will need someone to record all of the grunts, after all, and that's not even getting into the pre-fight banter with all of the other characters.
There is a chance that Starr is trolling us all right now, and is just saying that he isn't taking up the role because it hasn't been officially announced yet. In truth, it's hard to imagine someone else voicing Homelander, although we might very well hear another actor take up the role soon if Starr is sincere.
In better news for fans of The Boys, it was recently confirmed that season 4 will start streaming in 2024. Seems like the acting and writing strikes didn't hold up production as much as initially feared. It's also safe to assume that Antony Starr will be there.
Neither Ed Boon nor anyone else from NetherRealm has confirmed the news yet, so we'll have to wait and see what's said on the official end of things. For quality's sake, let's hope they do have another actor ready to play Homelander instead of relying on reused dialogue, or worse, AI-generated voice lines.
Not being able to secure Starr for the role would be just another disappointment in Mortal Kombat 1's controversial post-launch monetisation. While Omni-Man does have his original actor, fans aren't happy with the lack of content you can earn for him, or the fact that he didn't come bundled with any more loot, like additional skins.
Due to this and some other post-launch hiccups, some Mortal Kombat 1 fans were actually disappointed to see it win Best Multiplayer Game at the Golden Joystick Awards. For the title, it beat Street Fighter 6, a fellow fighting game that fans of the genre feel deserved the award more than Mortal Kombat 1.
Homelander is expected to join Mortal Kombat 1 early next year. Peacekeeper will also be added as a guest fighter, alongside returning Mortal Kombat legends Ermac, Quan Chi, and Takeda. After this, more fighter packs are expected.
Next: I Just Don't Think Insomniac's Peter Parker Was Ever That Interesting