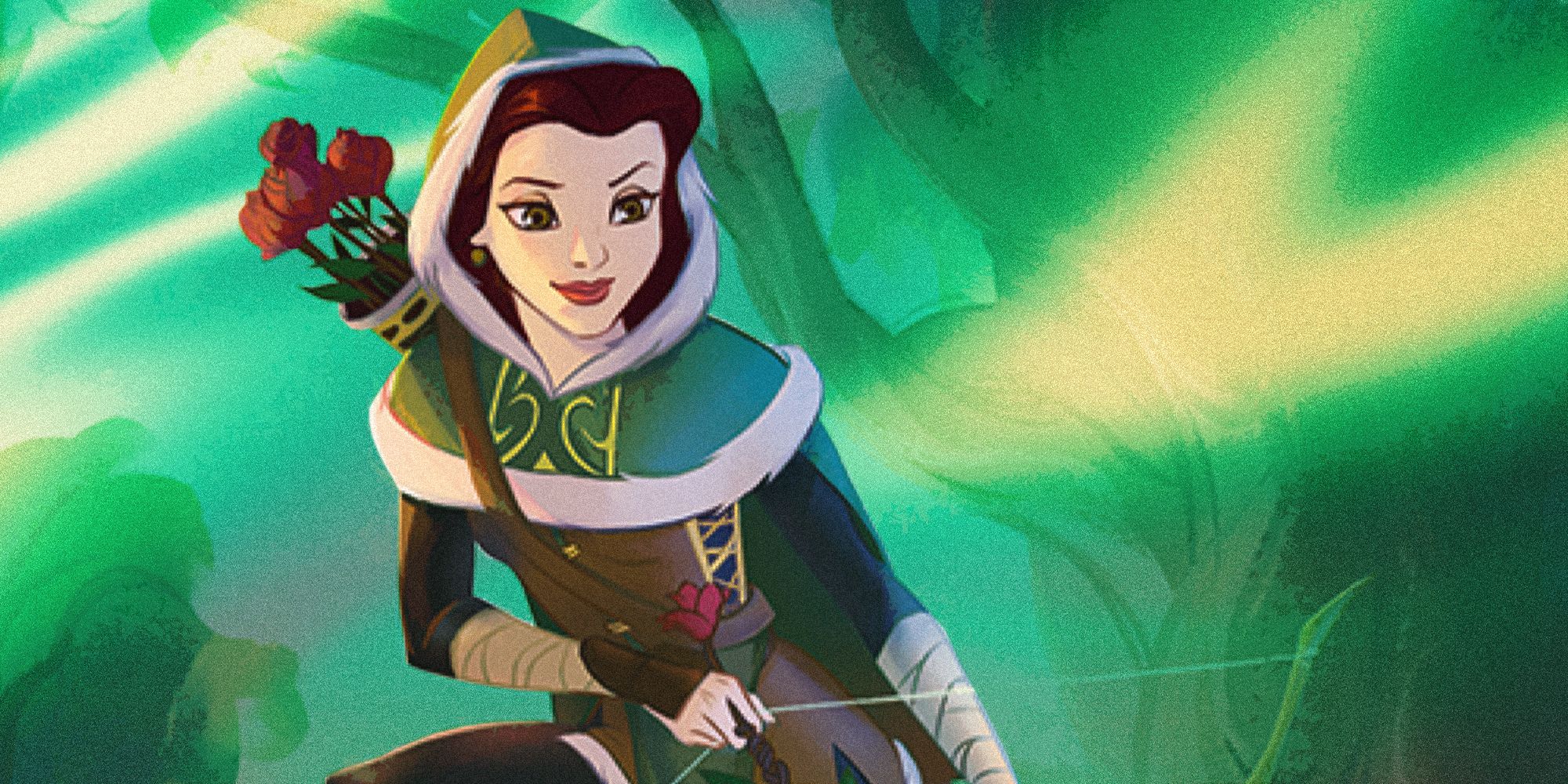 There's an interesting design theme happening in Rise of the Floodborn, the first Disney Lorcana expansion releasing next week, that I'm not a huge fan of. As the name implies, RotF has a greater emphasis on Floodborn characters than The First Chapter, with 17 already revealed (five more than the TFC total) and a few more expected soon.
Those Floodborn cards represent a wide range of mechanics and strategies, but one quality many of them seem to share is a thematic connection to their shift targets – the character they're meant to shift onto – that would love to take advantage of the synergy, but for obvious reasons can not. In other words, some of the new Floodborn characters would work great side by side with their shift targets, but if you take advantage of the opportunity to shift, you lose that potential synergy.
Some examples to help make this clearer: Flynn Rider, His Own Biggest Fan, is a new Floodborn character that can quest for four lore, but loses one for each card in your opponents' hands. In order to get the full value out of this character you need ways to make your opponent discard, and one of the best ways to do that in Emerald is with Flynn Rider, Charming Rogue; a 1/2 that forces your opponent to discard a card whenever they challenge him.
Related: Forget Power Creep, Rise Of The Floodborn Is Giving Lorcana A Power Bum Rush
These two work great together, except when you shift His Own Biggest Fan onto Charming Rogue, you lose your main way of forcing discard. If Charming Rogue gets challenged and banished (which always happens since he only has two Willpower) then you can't shift His Own Biggest Fan, and if you shift His Own Biggest Fan, then Charming Rogue can't make your opponent discard.
The new Rapunzel, Gifted Artist is another great example. This Floodborn character lets you draw a card whenever you remove damage from one of your characters. Her shift target is Rapunzel, Sunshine, a character that can remove two damage from a chosen character. As soon as you shift Rapunzel you lose the ability to heal, which is what Gifted Artist wants to do.
Perhaps the best example of this pattern is Belle, Hidden Archer and her shift target Belle, Bookworm. The Bookworm gets two extra lore if your opponent has no cards. The card designed to empty your opponent's hand is Hidden Archer. Unfortunately, once you shift Bookworm to Hidden Archer, Bookworm's ability no longer matters.
I understand why the Floodborn cards and their shift targets have this relationship. It makes sense that there would be thematic similarities between abilities within the same color, and especially Floodborn cards and their shift targets. We saw this in The First Chapter too, with cards like Aladdin, Street Rat and Aladdin, Heroic Outlaw that both sap lore away from their opponent.
Original Floodborns tended to have a stronger version of the same ability than their shift target. Elsa, Snow Queen can exert an opposing character, but when you shift her to Elsa, Spirit of Winter, she automatically exerts two characters and keeps them that way until the following turn. That escalation of power makes sense thematically, but this new contradictory relationship between Floodborn and their shift targets doesn't.
I can appreciate when the game forces the player to make difficult decisions and weigh the trade-offs of any particular play, and I do like that this design gives you more options about how you play your cards, rather than always defaulting to shifting when you can. Do you want to play Flynn Rider, His Own Biggest Fan at a discount and allow him to exert the same turn he's played, or do you want to play him next to Charming Rogue and hope you can drain some cards from your opponent's hand first? If that's the intention behind this design I suppose I understand, but to me, that leads to feel-bad decisions.
It seems like the typical situation is going to be something like, I need to play Belle, Hidden Archer to get value out of Belle, Bookworm, but I can't get value out of Hidden Archer unless I replace Bookworm with her. It leads to lose-lose scenarios where you can't do the thing that either card wants to be doing because you need both cards in play, but also, you need to shift to get the value out of expensive Floodborn cards, as well as the benefit of acting the same turn the card is played.
Maybe I'm just not looking at the big picture here, and there's more to these new Floodborn than meets the eye. The prevalence of bounce mechanics in the expansion makes getting cards back into your hand much easier, and maybe Madam Mim and Bibbidi Bobbidi Boo can activate some clever combos I'm just not seeing, especially because Bibbidi Bobbidi Boo allows you to replay the same card you just put back in your hand. This could allow you to retrieve cards that you already shifted and play them again, but when both Belle, Hidden Archer and Flynn Rider, Charming Rogue need to be challenged or banished in order to get their value, I just don't see how to make it work.
Smarter, better deck builders than I will crack the code of this expansion much quicker than I, and I am excited to see how the community makes use of these new Floodborns. I don't think any of these negative synergies make the new cards bad, in fact I think these are some of the most interesting and powerful cards in the set. But I don't think this aspect of their design will lead to situations where you have to make decisions that feel bad.
Next: Rest In Peace To These Lorcana Cards That Will Never See Play Again After Next Week