Quick Links
Recruitable Characters With Special Conditions
Every game in the Yakuza franchise features one particularly well-realized piece of side content. In Like A Dragon Gaiden: The Man Who Erased His Name, the Coliseum fills that role. Not only are there a wide variety of different modes to participate in, but the Coliseum also features a delightful team-building element.
Related: Like A Dragon Gaiden: The Man Who Erased His Name – Beginner Tips
From completing quests to hiring talent scouts, there are a multitude of ways to obtain fighters. We'll take you through all of them and also give you some advice on how to best build your team.
Recruitable Characters With Special Conditions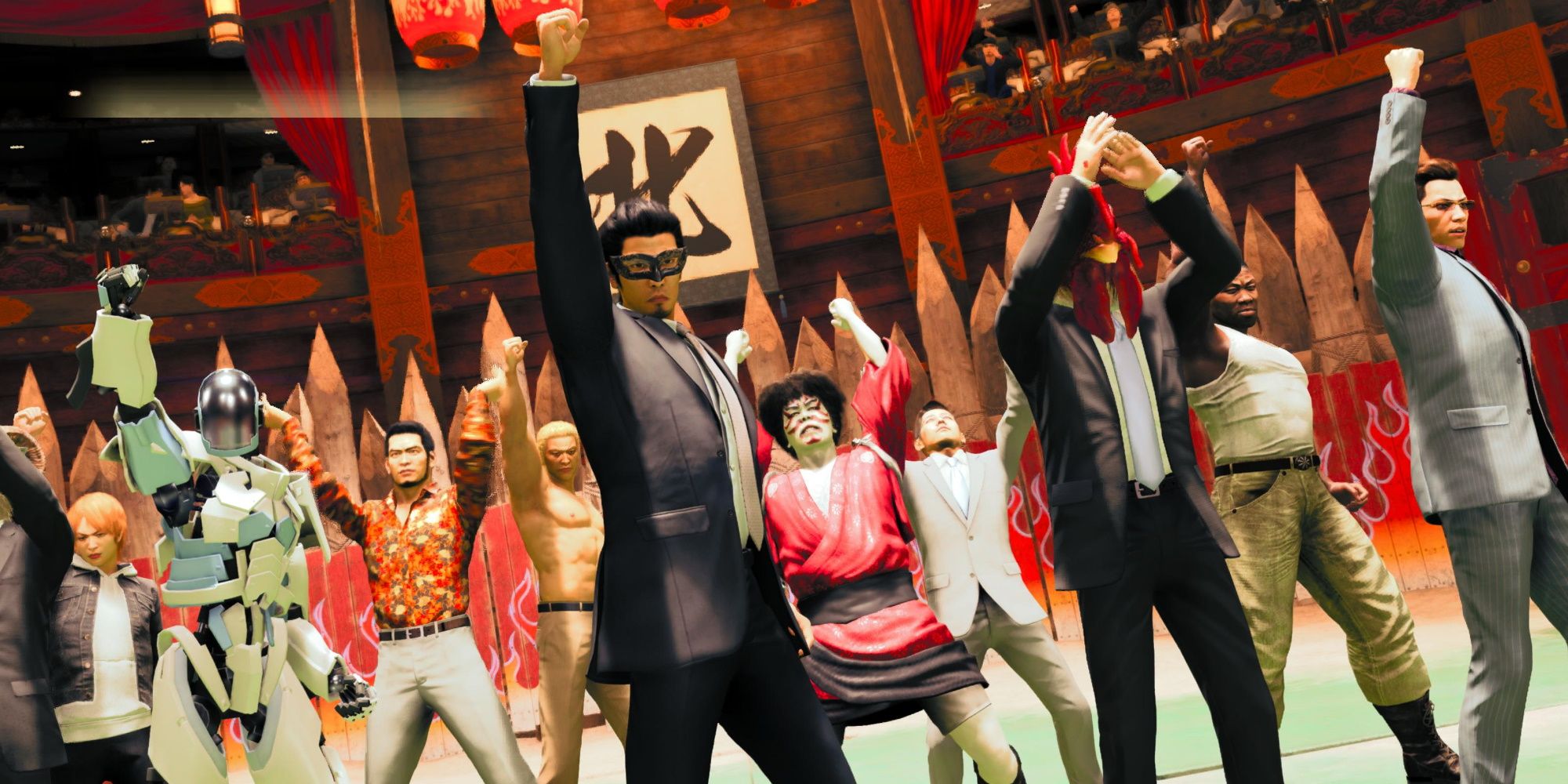 The characters in this section are recruited by doing something specific. Each of these fighters has their own unique conditions. We'll take you through the process of recruiting them all.
Hammerhead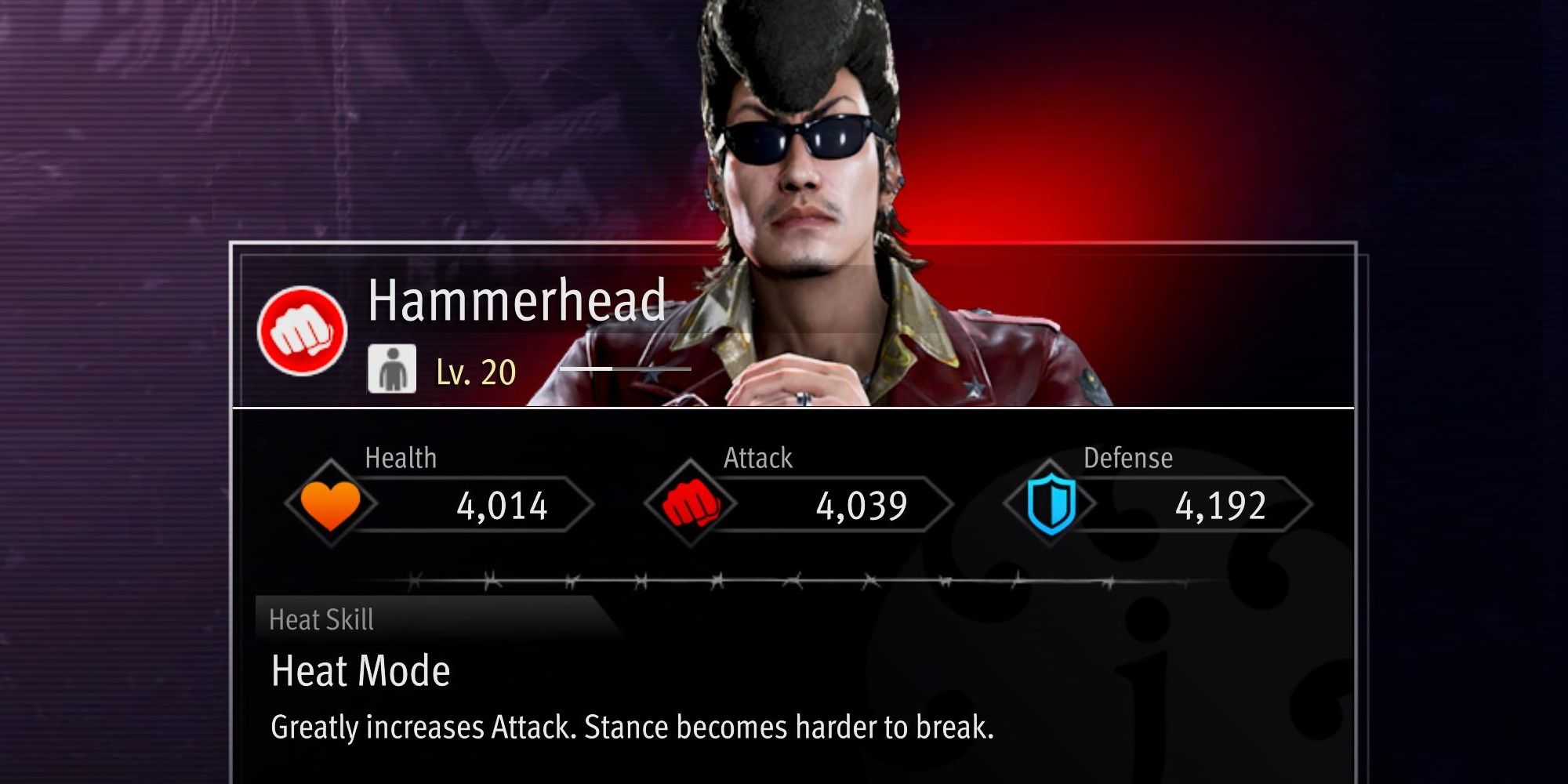 Hammerhead is unmissable. He will be your first recruit.
Hammerhead is the most well-rounded fighter of the bunch. He is good at everything and is a valuable team member even once you are well into the Platinum-rank fights
Hattori The Ninja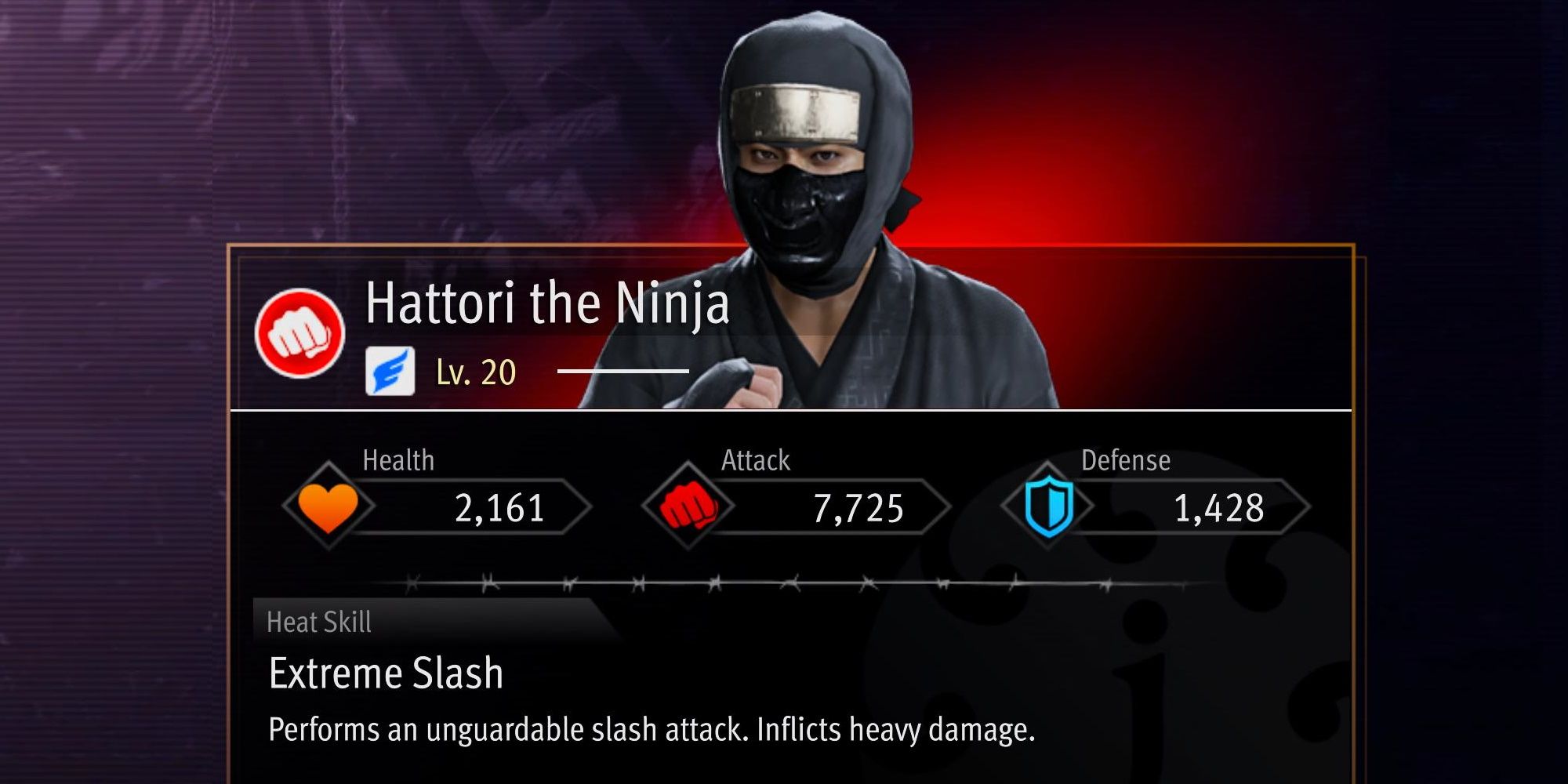 This agile ninja will be one of your first recruits. You'll be able to find him hanging out near the bar in the Fighter's Lounge. You simply need to pay off his tab in order to recruit him.
Hattori is extremely fragile, but he hits like an absolute truck and his attacks are ranged. He can be a bit of a wildcard sometimes, but we feel like he is worth keeping around, even if he does die early on occasion.
Hattori's Heat Skill is also very potent and is extremely effective against tough opponents.
Buisnessman Taro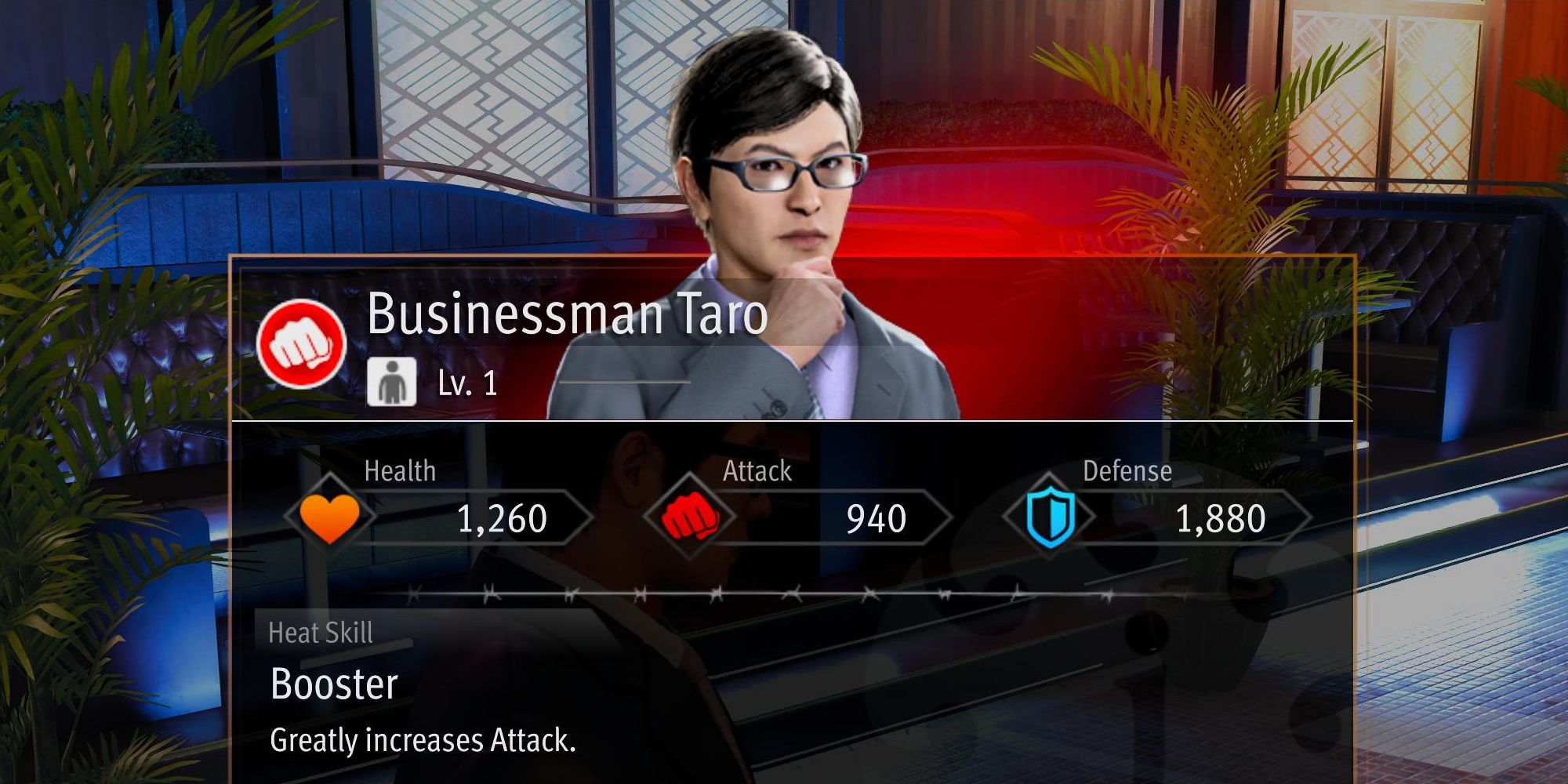 Taro is another early recruit. Talk to him and he will join you.
Despite how he may look, Taro is a decent fighter. He is an all-rounder who favors defense. This makes him pretty resilient, and means that you don't have to worry about him in battle. That being said, as you progress through the ranks, it is likely that you will eventually swap Taro out.
Phoeniki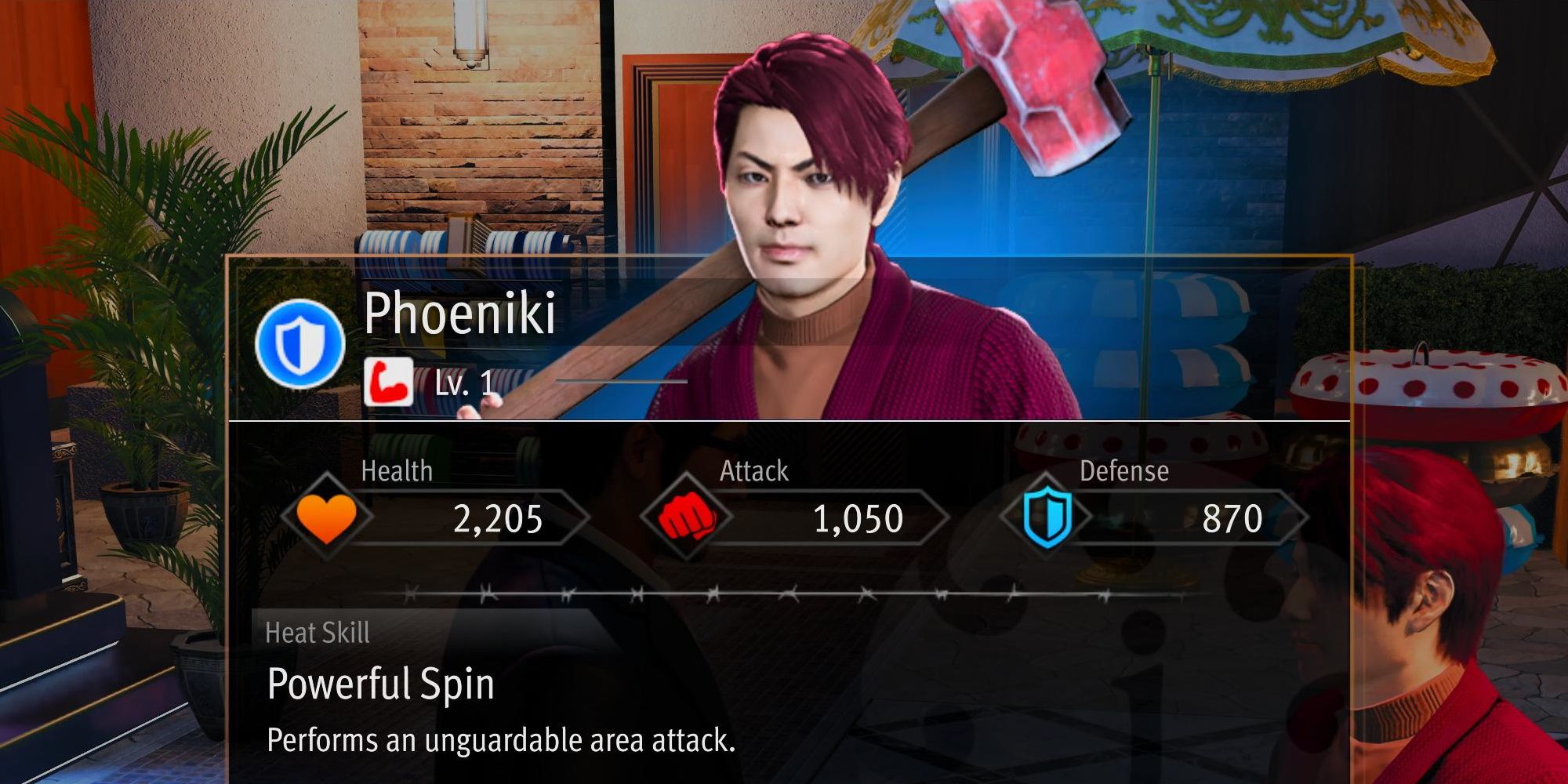 Phoeniki is another fighter hanging out by the bar. You will need to convince him to join you. He'll ask you a number of questions, just reply with "I wanted us to fight together" and "The sturdiness to stay upright after taking a beating". These answers will satisfy Phoeniki and he will join your ragtag group.
Phoeniki is highly durable, which makes him an extremely dependable fighter to have on your team. His Heat Skill is also excellent for dishing out damage to groups of enemies.
Zhang Wei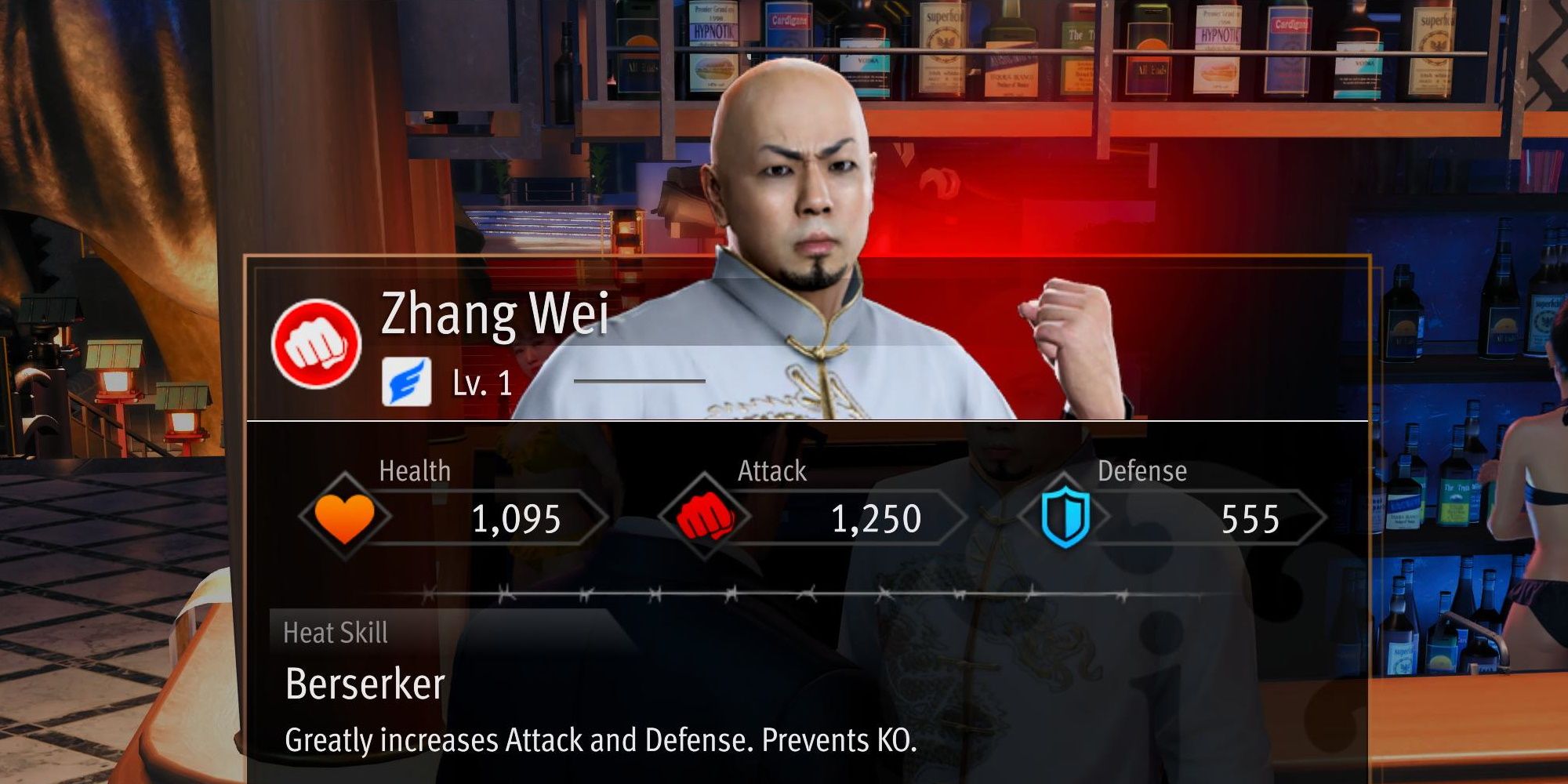 You will encounter Zhang Wei in the Fighter's Lobby once you beat him in the Coliseum. You will need to give him a Staminan in order for him to join you.
Zhang Wei is a glass-cannon type fighter. That means he hits hard, but he doesn't take hits particularly well. You will probably retire him fairly early on.
Akayame Request Recruits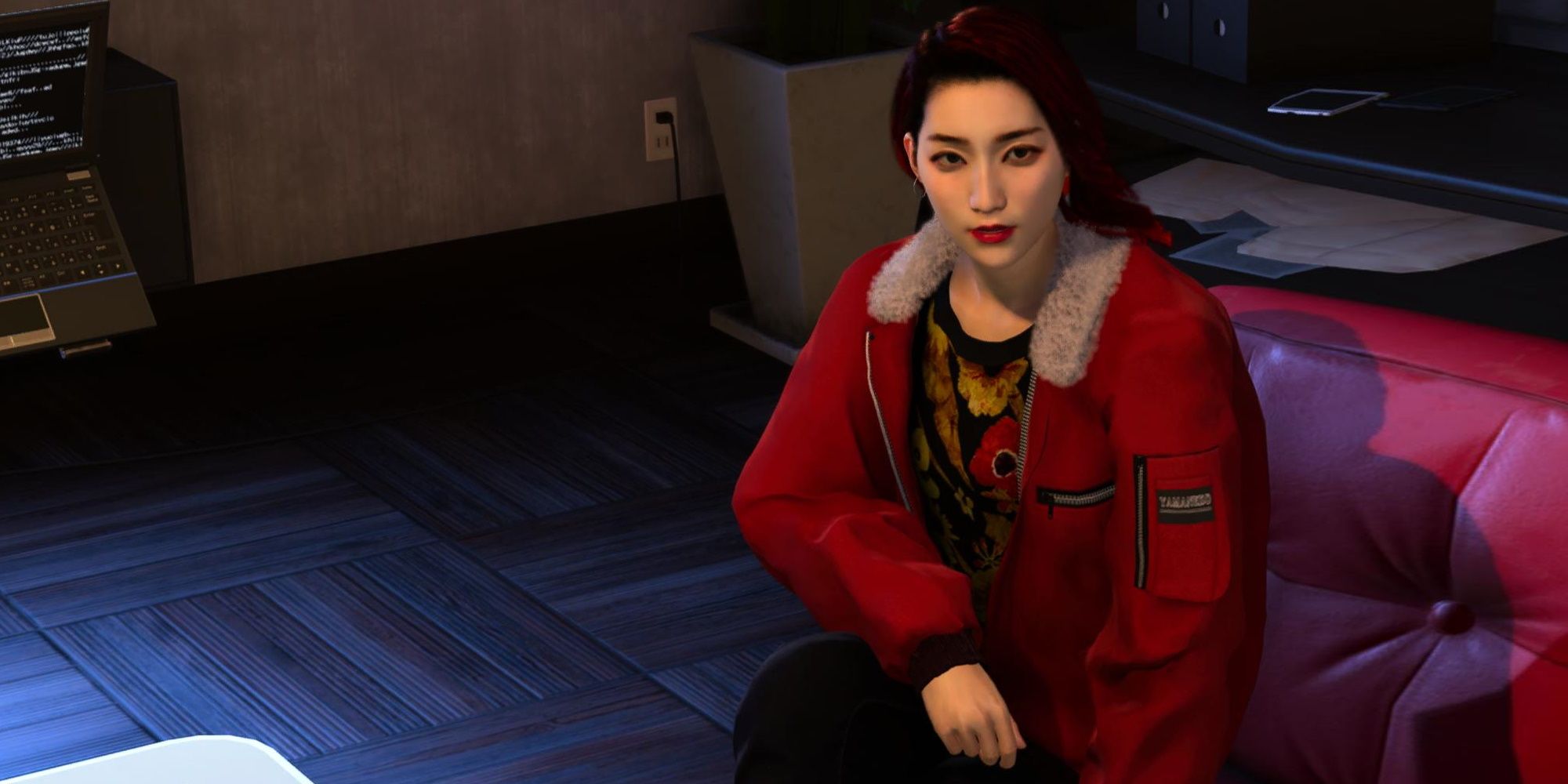 As you complete Akayame's Request missions, you will acquire a number of fighters…
Akira Guren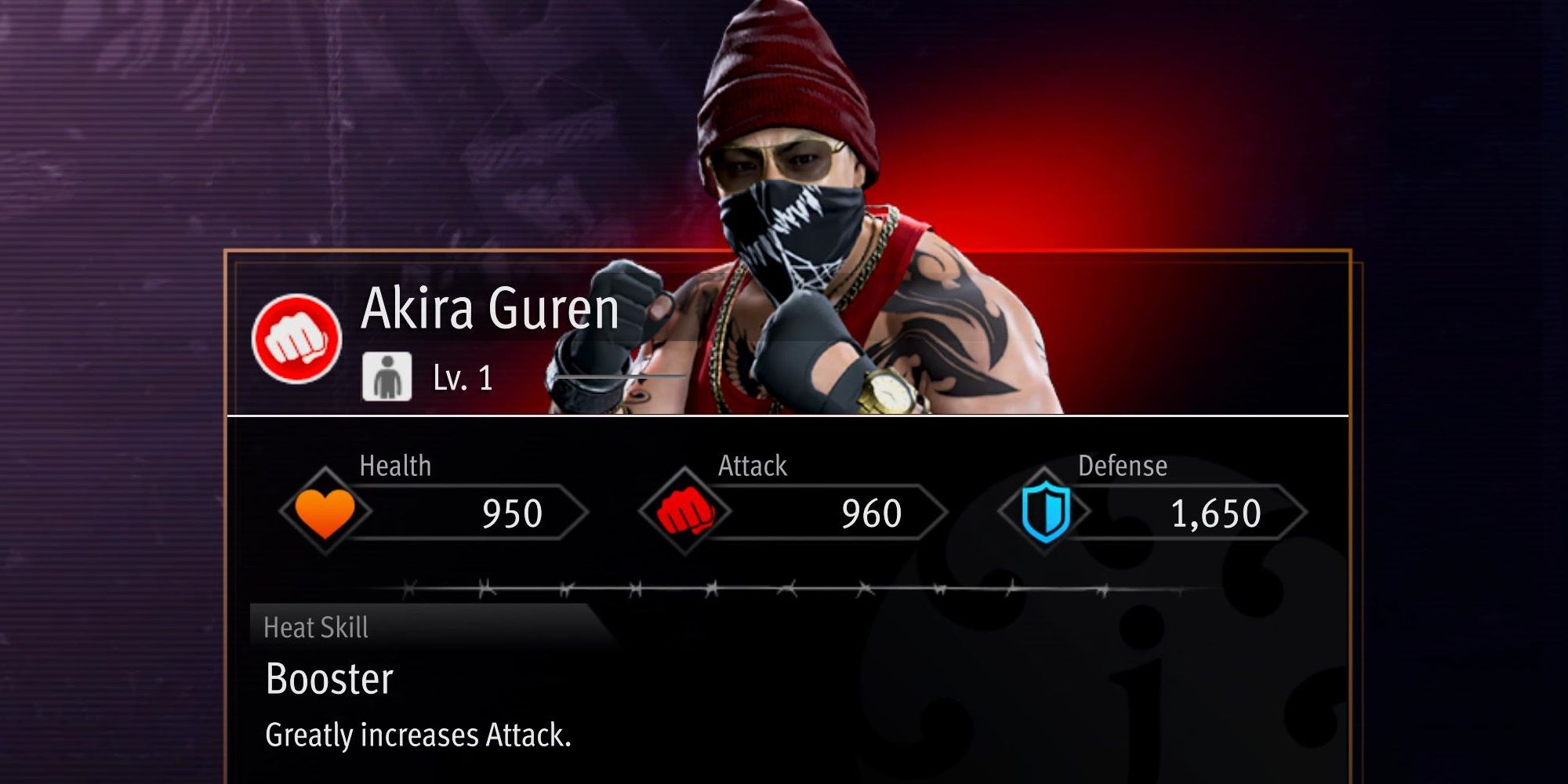 After completing the Final Showdown: Red Peacocks Request, Akira Guren will want to turn over a new leaf and join you.
Akira is very solid, if a little unmemorable. The stat he favors most is defense, so he doesn't die easily, but he doesn't hit as hard as some of the other attack-type fighters. He is a perfectly solid character to add to your team if you get him early.
Keita Kuroyanagi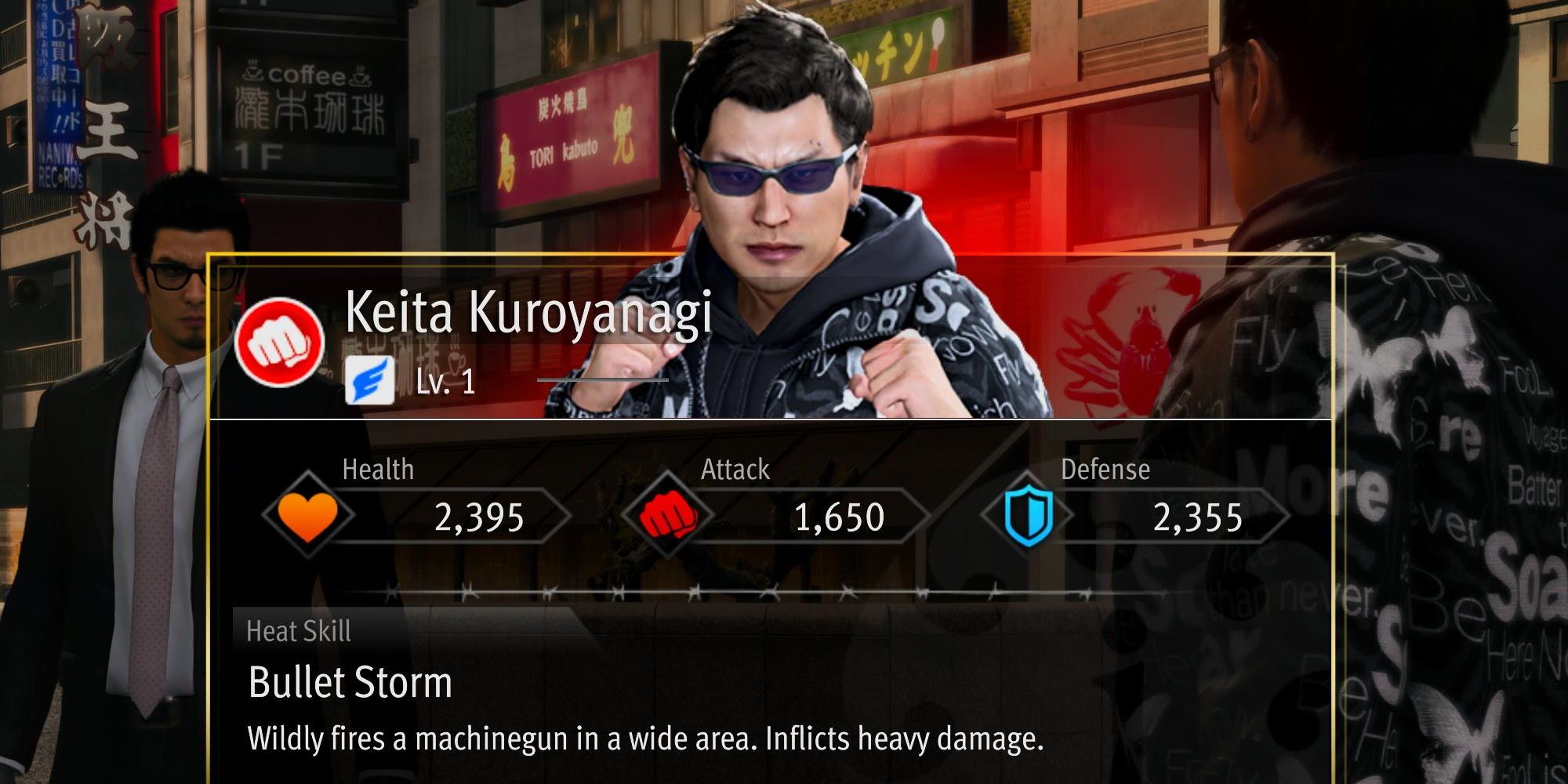 After completing the Final Showdown: Black Swallowtails Request, Keita Kuroyanagi will be inspired to join your cause.
Keita is resilient, having both a high defense and HP stat. He also has an excellent Heat Skill. If you recruit him early, he is definitely useful. However, he will be eventually outclassed by the much harder hitting Chicken Man.
Homeless Yamaoka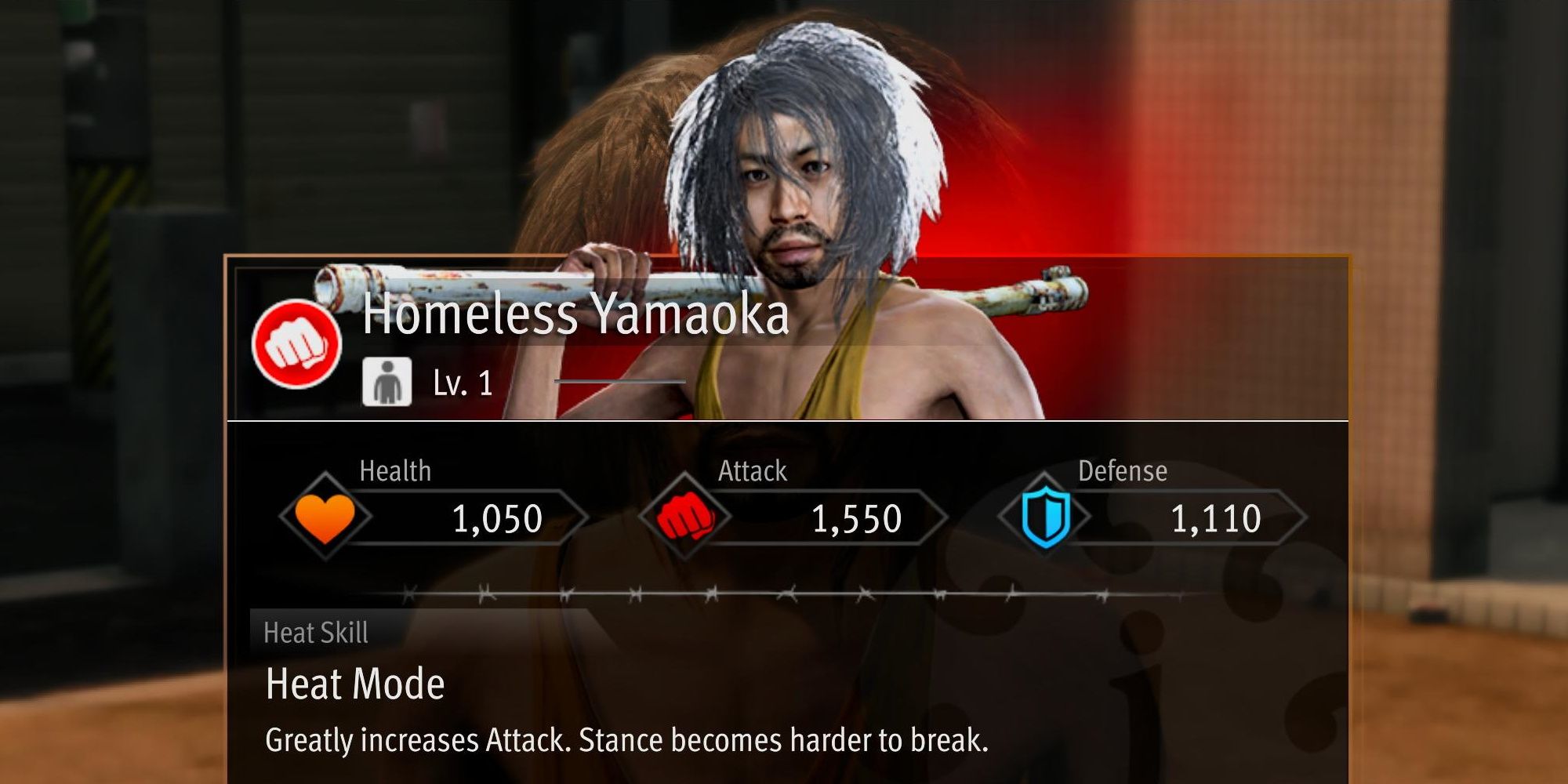 You will recruit Yamaoka after you complete the Recruit Homeless Yamanaka Request. Yamaoka is a lot like Akira, however, he favors attack, which isntantly makes him more useful. Yamaoka doesn't hang with the best characters, but he definitely isn't a bad recruit to use early.
Ryusei Tobashira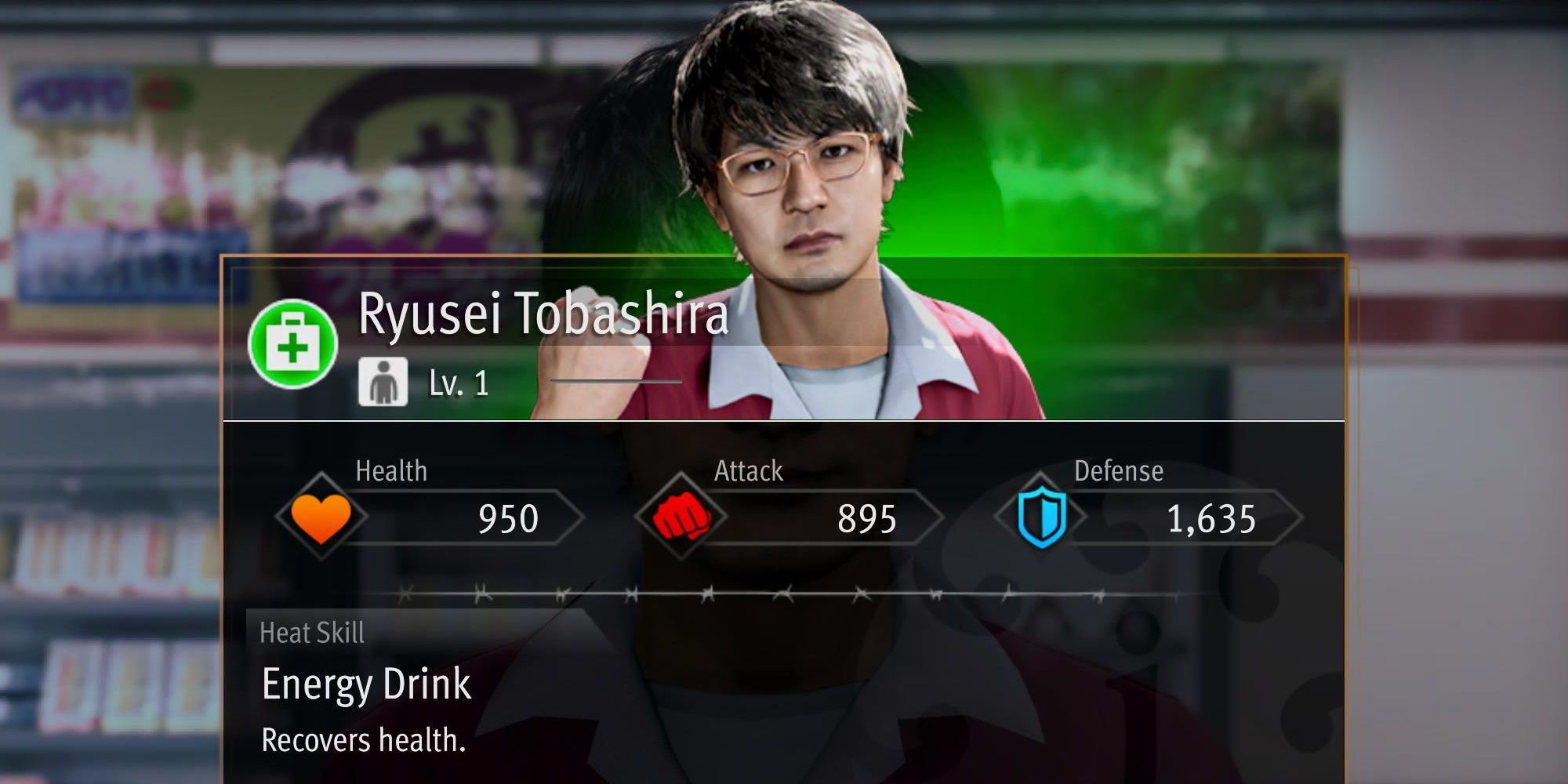 After finishing The Strongest Convenience Store Clerk Request, Ryusei will join your team. He is a healer who can fight a bit. Ryusei is VERY similar to Munan Akamatsu, a healer you will pay a pretty penny for. We don't think he is as good as Akimoto-kun, who is an absolute tank, but he is a super helpful character you have on your team.
Masaharu Kaito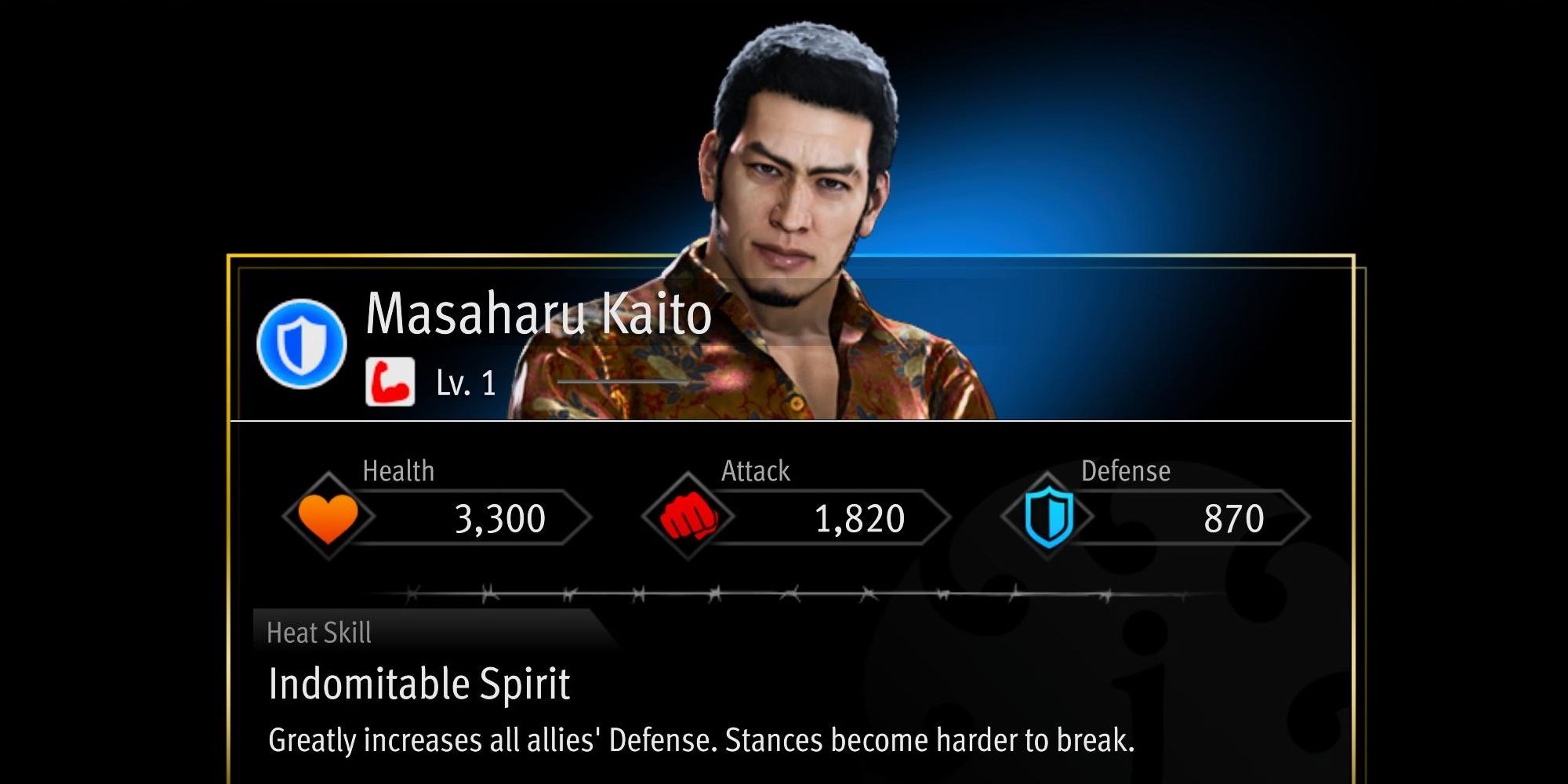 You will recruit Kaito once you complete the Investigation Request.
By the time Kaito hits level 20, he will have excellent stats in general, with the highest health in the game. Despite being a defensive-type fighter, he also hits very hard. Unsurprisingly, he is among the best characters in the game and is a necessary recruit.
Toru Higashi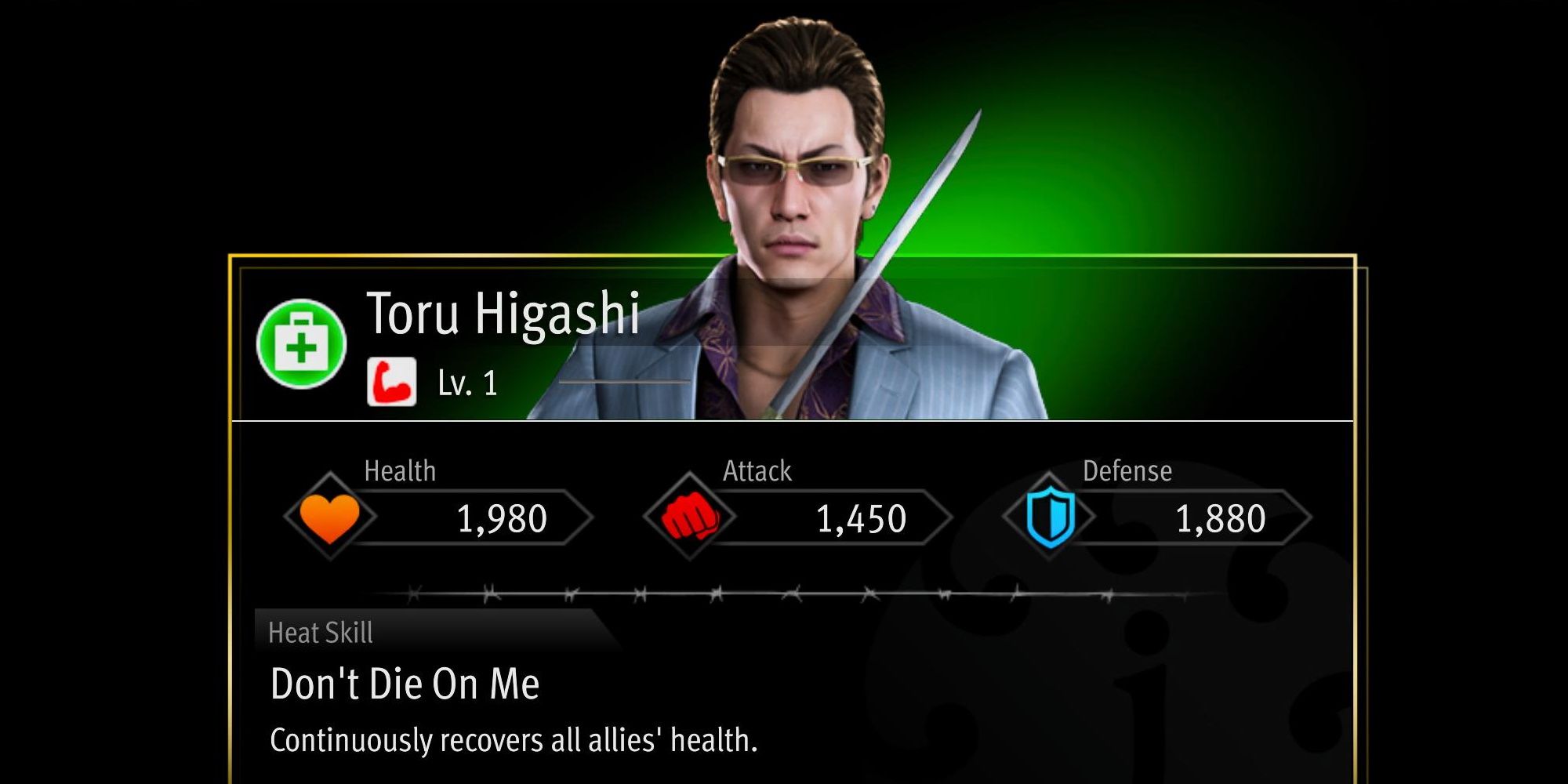 Like Kaito, Higashi will join your team once you complete the Investigation Request.
He is a healer, but while being able to recover health for the entire team, he also has a respectable attack stat. This makes Higashi a two-for-one character, as he isn't an offensive black hole like the other healers. Like the other Judgment characters, Higashi is among the strongest recruits in the game.
Referral-Based Fighters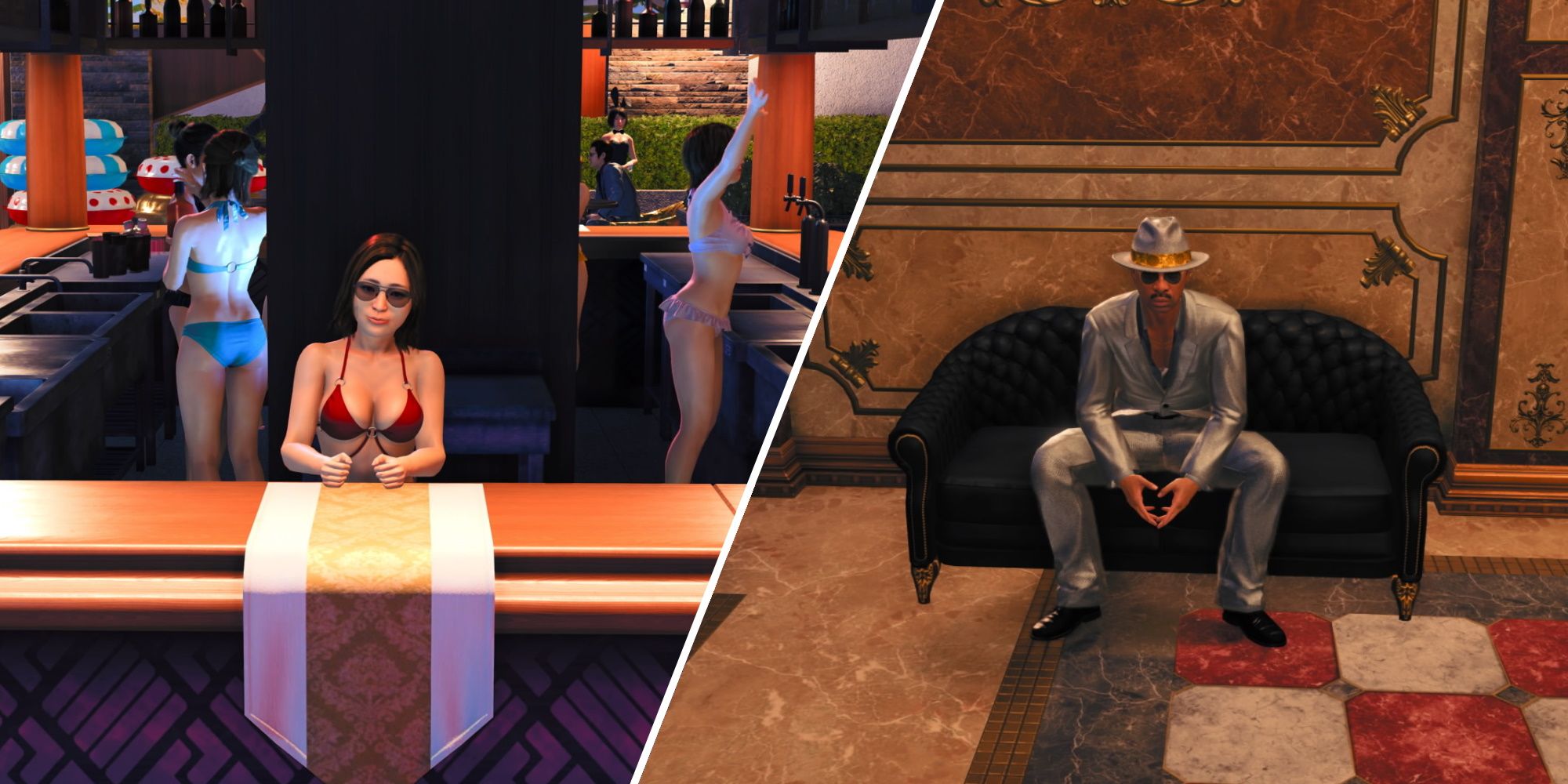 The largest batch of fighters will be those you get from referrals. In total, there will be four separate brokers who will find you fighters for a fee.
Well-Connected Gyaru

The Well-Connected Gyaru is located in the Fighter's Lounge and will help you acquire three fighters…
Mamoru Tateno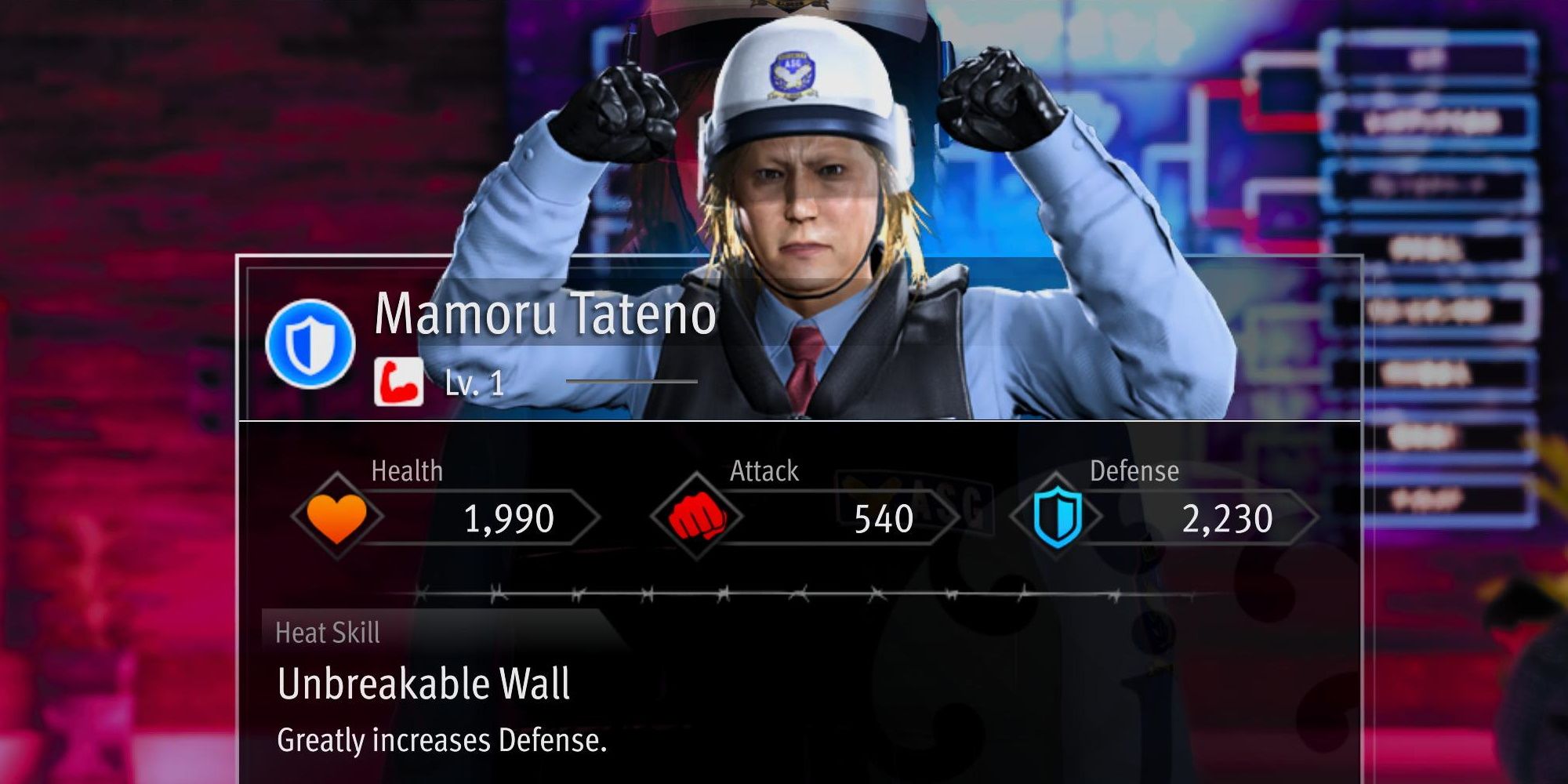 Mamoru is the cheapest fighter you can recruit through the Well-Connected Gyaru. He will cost 70,000 yen in total.
Mamoru is extremely resilient, but also pretty weak. When you just need a warm body, he'll do, but you'll be looking to replace him early.
Mr. Masochist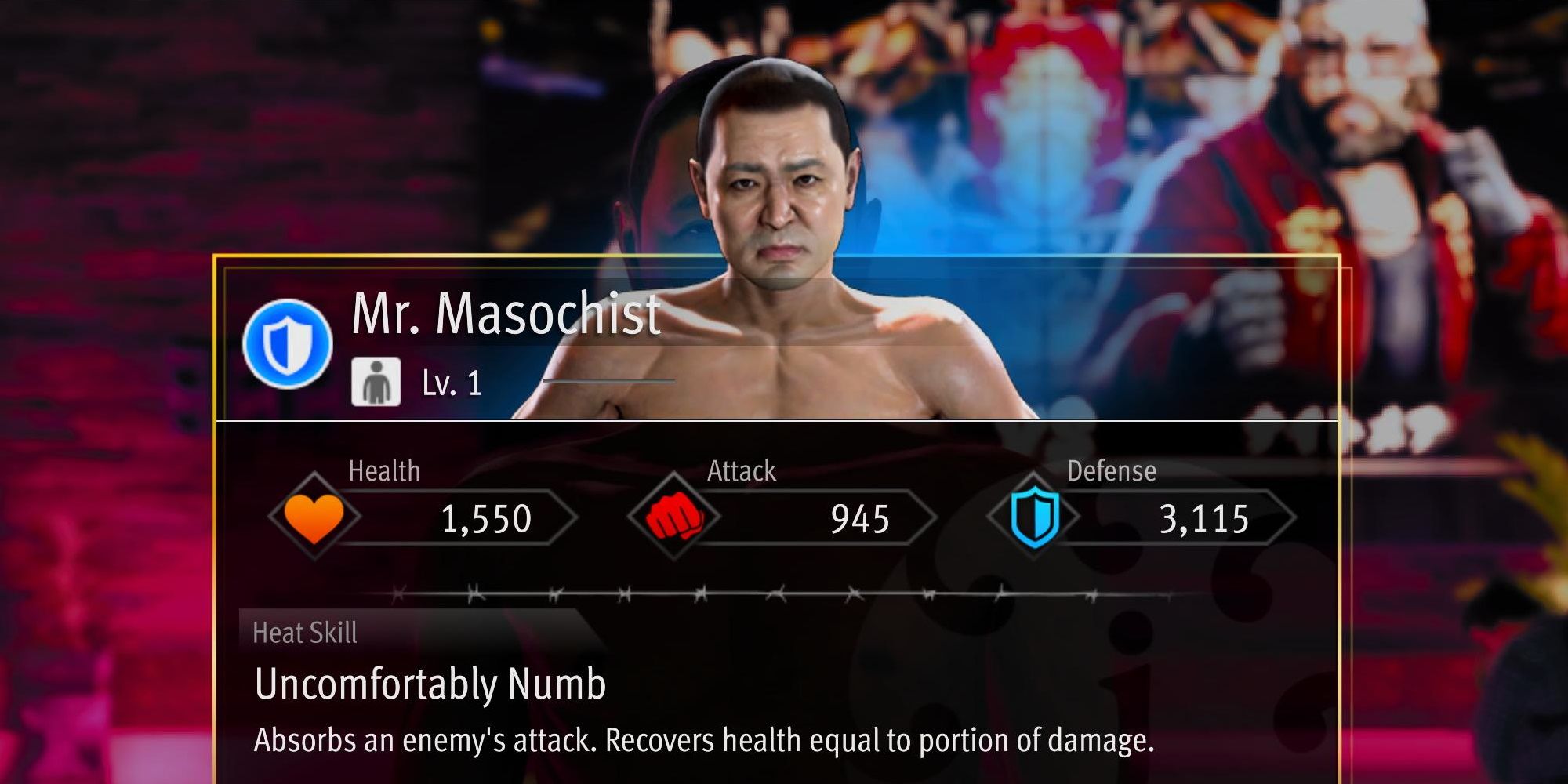 Well-Connected Gyaru's second recruit is Mr. Masochist. He will cost you 140,000.
On the plus side, Mr. Masochist has incredible defense. His Uncomfortably Numb Heat Skill is also excellent, as it allows him to absorb damage and heal. However, his attack power is incredibly low. It is hard to justify bringing Mr. Masochist along when completing battles quickly provides greater rewards.
Akimoto-Kun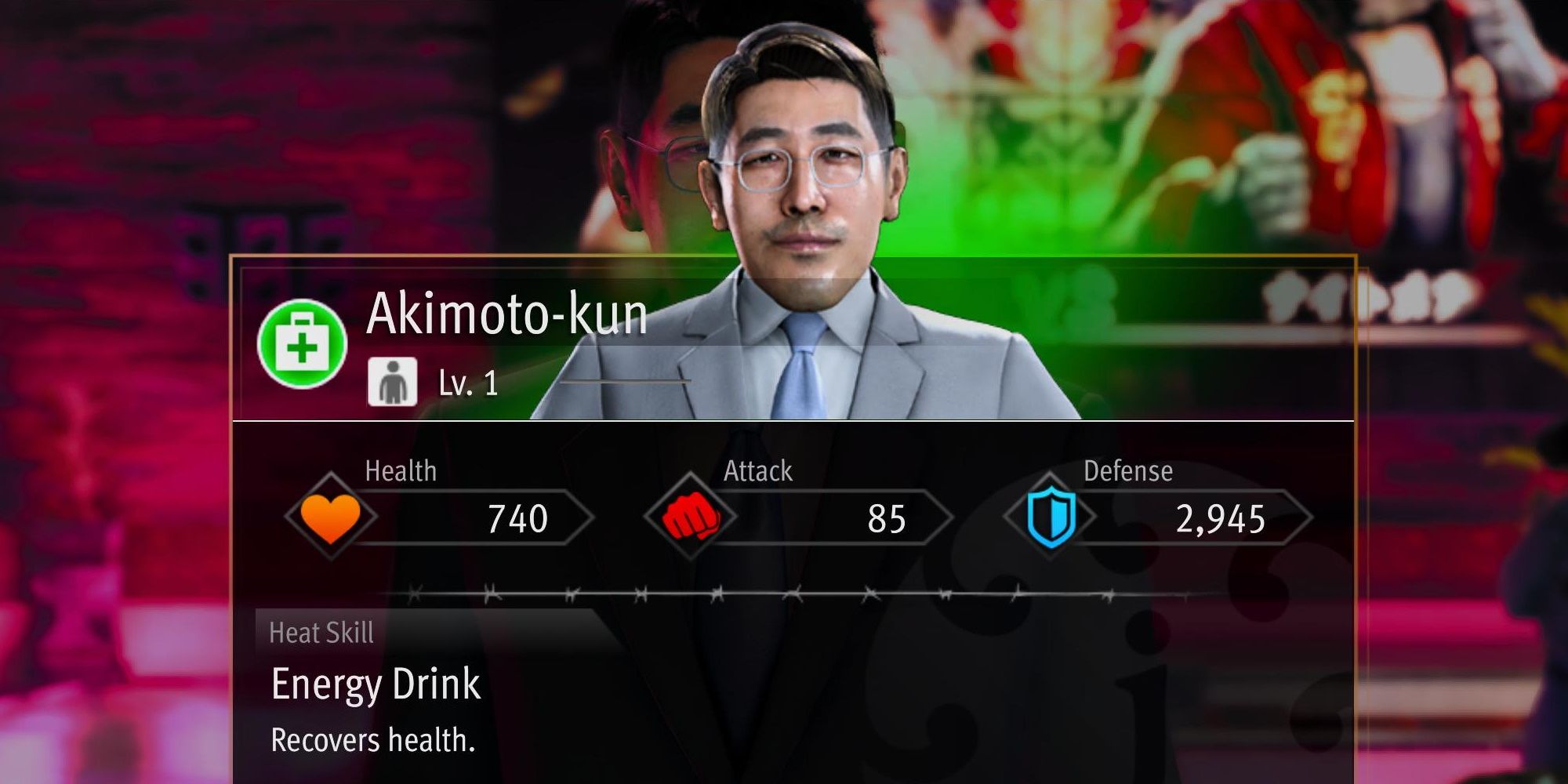 Akimoto-Kun is the third and final Gyaru hire. He will cost you 210,000.
Akimoto-Kun has the lowest attack power in the game. Bar none. However, his healing ability is incredible. He is also ungodly resilient. His defense is massive, meaning you don't have to worry about him in battle. You may decide to drop Akimoto in the later battles, but he will carry your team to victory all the way up to Platinum. With his potent healing and hefty defense, he always had a place on our team.
Broker
The Broker hangs around in the Coliseum Reception. He will definitely provide a better class of fighter than the Well-Connected Gyaru, but you'll have to pay a little more, too.
Kamiyama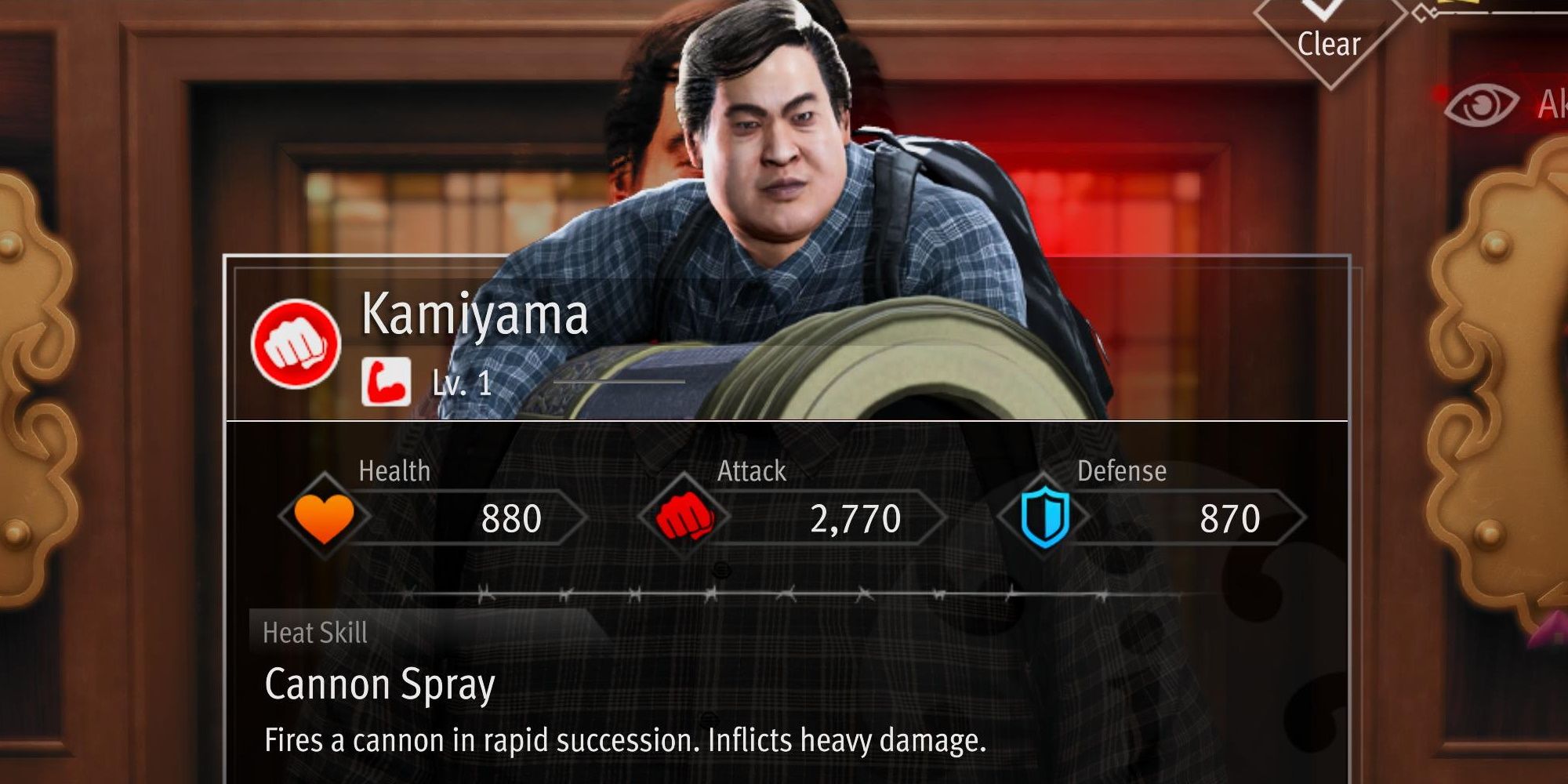 Kamiyama is the first fighter that you can recruit through the Broker. He will cost 100,000 yen in total.
While Kamiyama is a little on the fragile side, he enters into battle with a giant cannon, which makes him both excellent for dealing damage to densely packed groups, but also a bit of a liability, as he will blow you away as well. Kamiyama will either be your star player, or the bane of your existence. If you don't mind having that kind of volatility on your team, he is a solid addition.
Lil' Ryuji Goda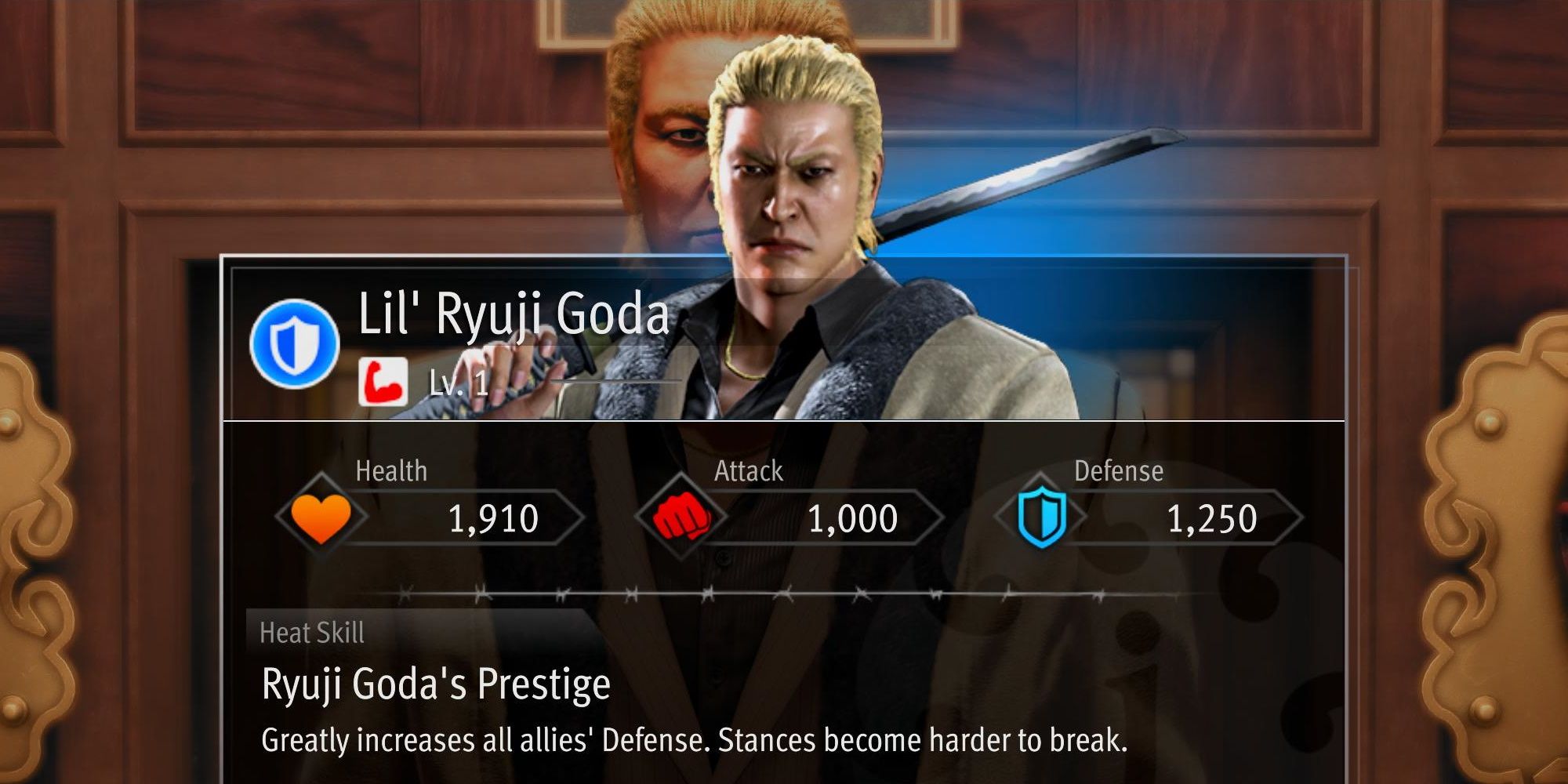 Goda is the second recruit you will get through the Broker. He will cost you 200,000 yen.
Lil' Ryuji Goda is an excellent, stable addition to your team. He is definitely more of an all-rounder. In a lot of ways, he is another version of Phoeniki, but he doesn't have Phoeniki's excellent Heat Skill, and instead just buffs everyone else's defense. Goda is a good character, but he does start to fall behind in some of the later battles.
Super Guard Machine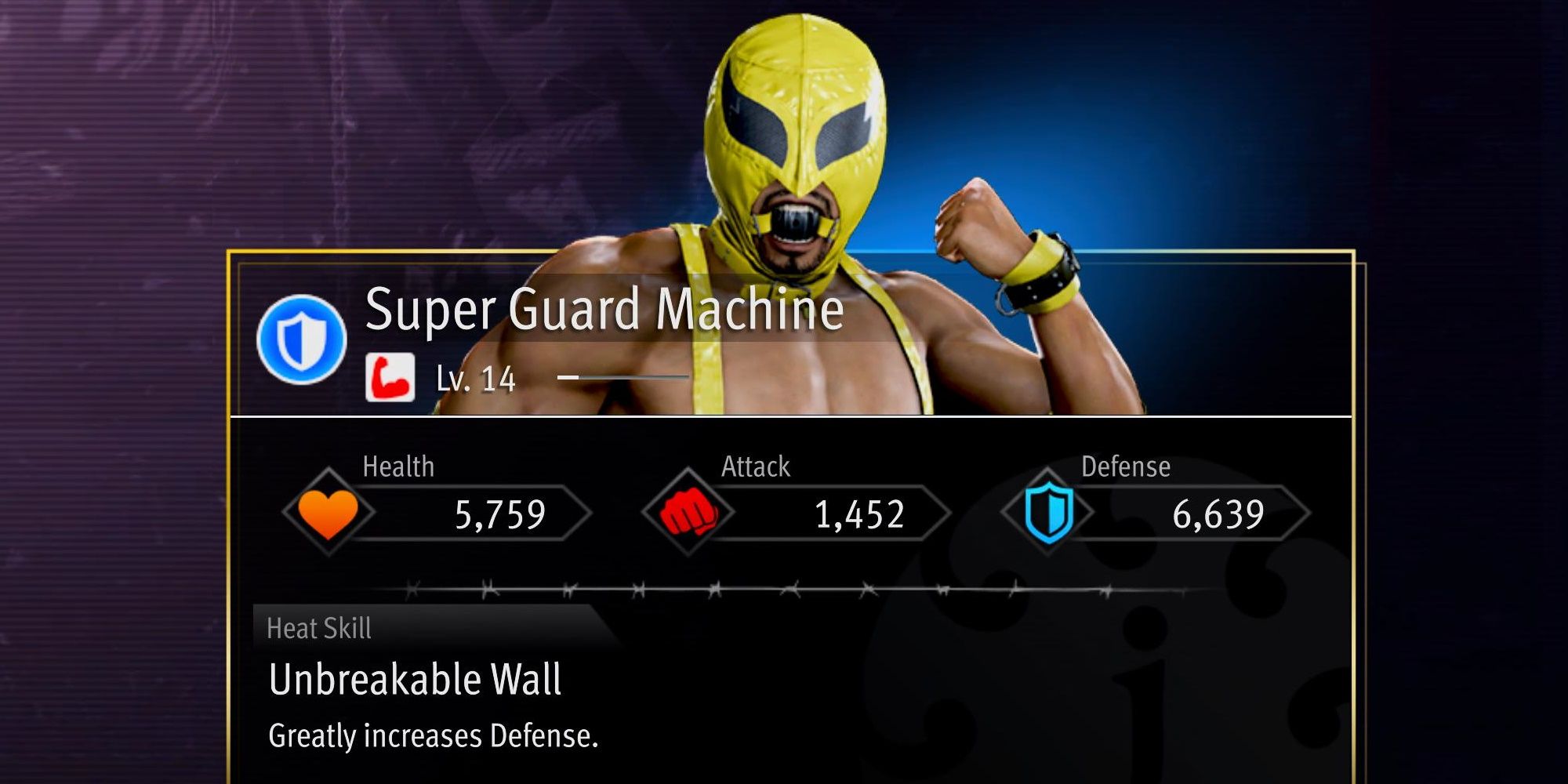 The Super Guard Machine is the Broker's third referral, and will cost you 300,000 yen.
He is an interesting pick, as he does a great job of absorbing aggro with his shield. Of all the purely defensive characters, Super Guard Machine is among the best. Pairing him with a number of healers makes your team extremely hard to kill.
Patriarch Gondawara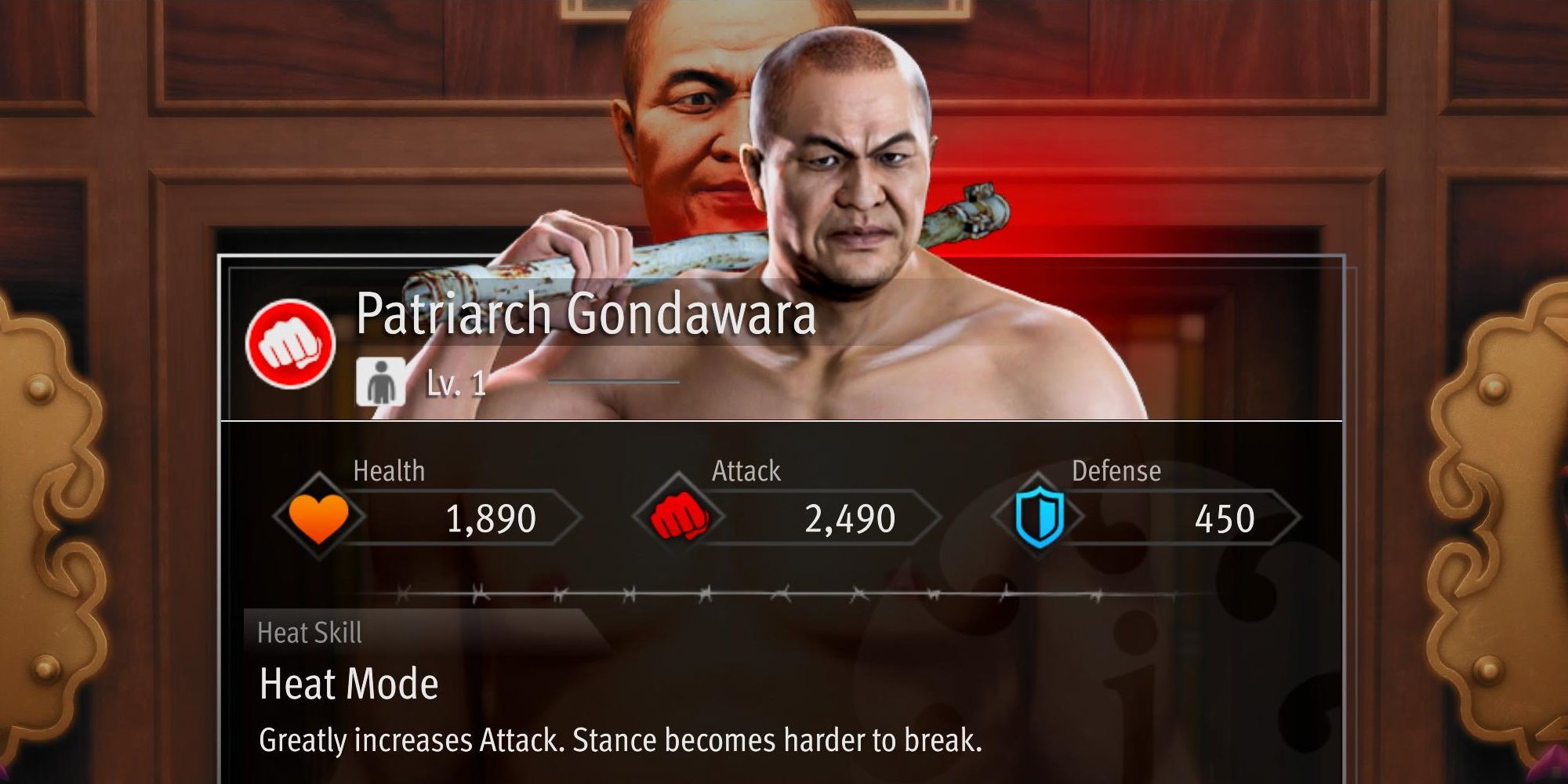 The man, the myth, the diaper. This is the Broker's final recruit, and he will cost you a grand total of 400,000 yen.
Don't let the diaper fool you, Gondawara hits extremely hard. However, he also has criminally low defense, which means that he will die pretty quickly. You'll only want to bring Gondawara if you have a good supply of healers. He does pair well with a character like Super Guard Machine, of course.
Millionaire

The Millionaire is the next man to talk to when looking for recruits. He's located in the VIP Lounge. However, his fighters are not cheap. You will also have to have at least 1,000 fans before the Millionaire will be willing to work with you.
Munan Akamatsu
Munan is the first of the Millionaire's recruits and will cost you 500,000 yen.
Munan is basically another Akimoto-Kun. However, he can actually fight a little. While Munan has a very respectable amount of defense, he doesn't have Akimoto's level of survivability. That being said, it is nice that he is actually capable of damaging enemies. We prefer Akimoto still, but when tit comes to tat, they are pretty much equal. Why not put both on your team?
Hamako Ishikawa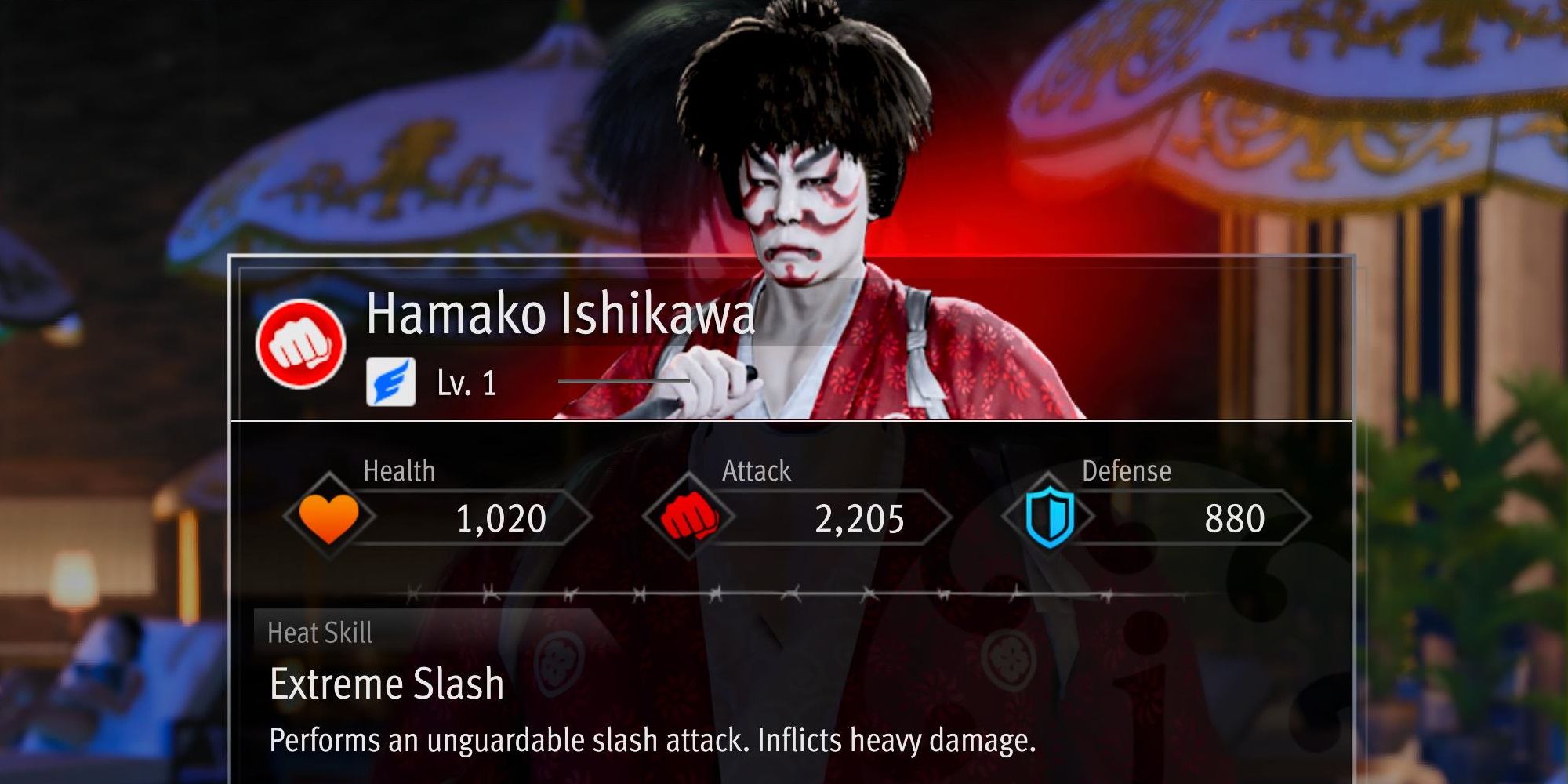 Ishikawa is the Millionaire's second recruit, and will cost you a cool 1,000,000 yen.
In the same way that Munan is another Akimoto, Hamako is another Hattori. He doesn't end up hitting quite as hard as the ninja, but he is definitely much sturdier. At the end of the day, you could make the argument that Ishikawa is the better of the two, as he doesn't require as much babysitting, but his lower attack power does mean that Hattori has the capability to be more clutch. Either way, Ishikawa is another fantastic addition to your team.
Gary Buster Holmes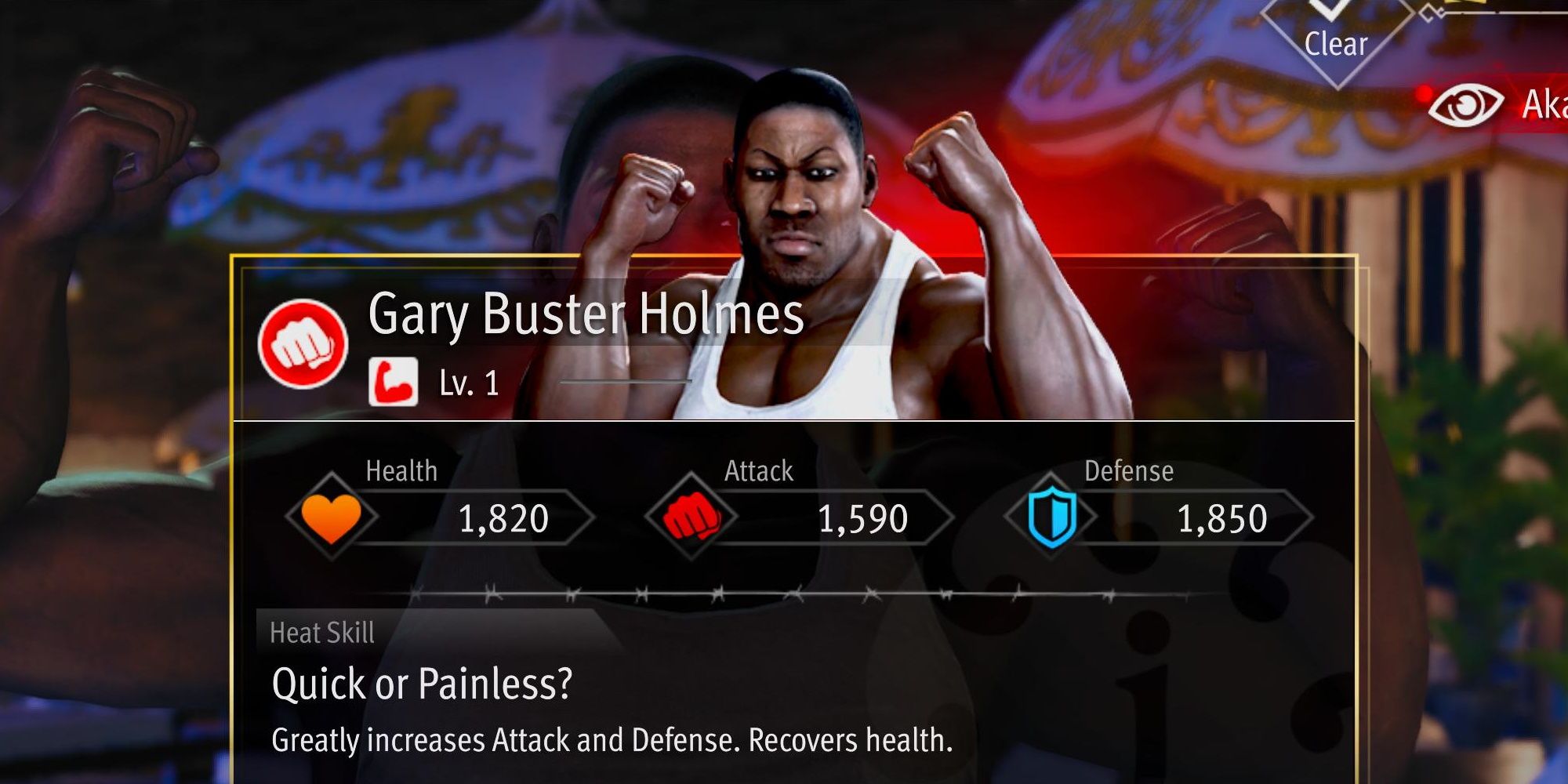 Gary is the final recruit you'll get out of the Millionaire. While the 1,500,000 yen it will cost you to recruit him is nothing to sneeze at, he is worth it.
Gary is another all-rounder. He is literally good everywhere. Of all the all-rounders, Gary is most certainly the best. He slightly favors defense, but he also hits very hard. What really helps Gary stand out is his Heat Action: it buffs everything and it heals. Gary is undeniably a very strong fighter to have on your team.
Oil Barren

Once you have ranked up to Platinum, you will be able to find the Oil Barren on the second level of the Castle Casino. You will need to have at least 3,000 fans before the Oil Barren will work with you. However, once you have met these conditions, you will have access to some of the best fighters in the game.
Yappi-Kun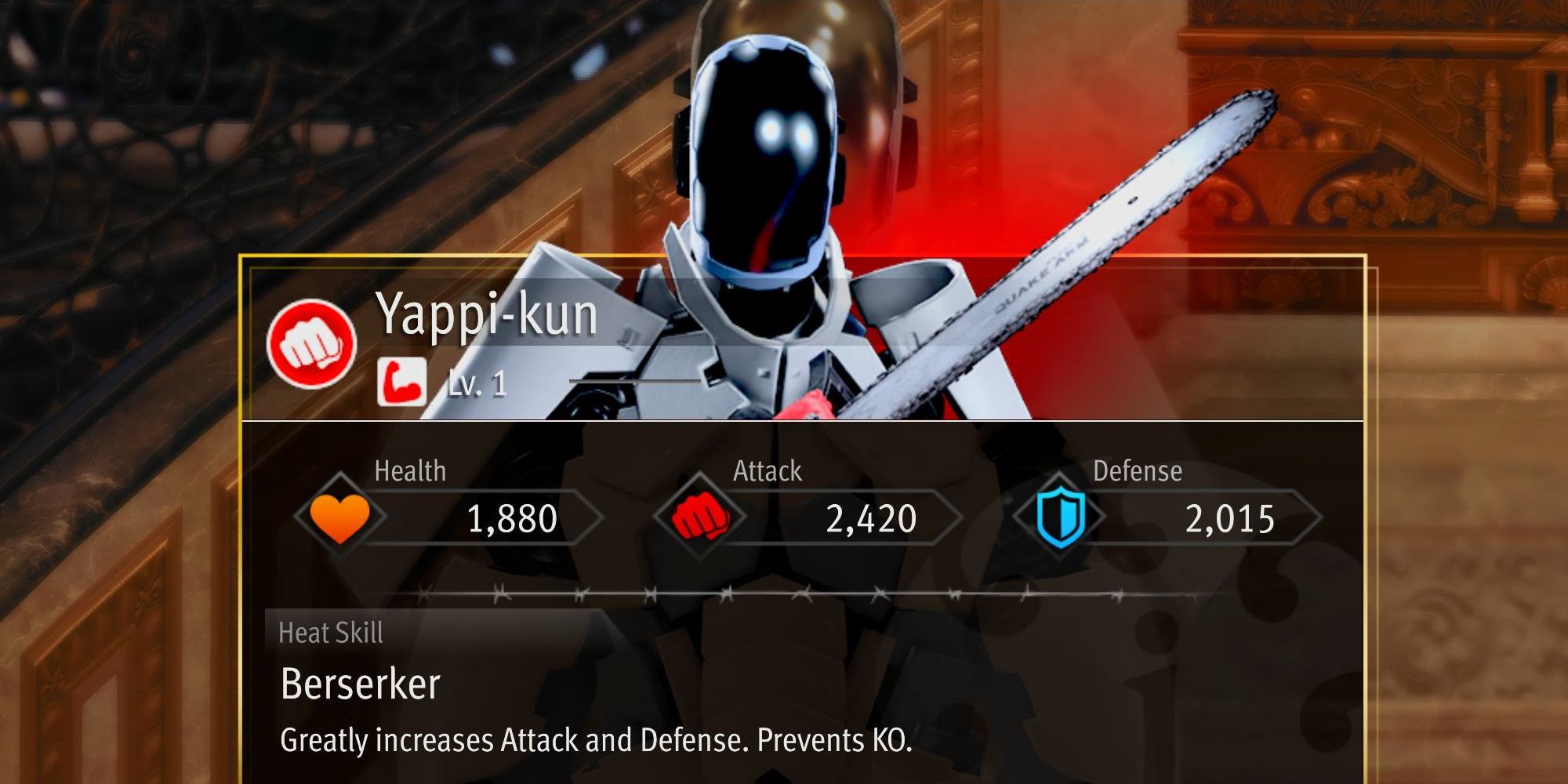 Yappi costs 800,000 yen and is the first fighter you will get from the Oil Barren.
Yappi-Kun is like a better version of Hammerhead mashed together with Zhang Wei. He is an all-rounder, but his stats are very high for a fighter that is good at everything. He also has Zhang's excellent Heat Skill. Yappi is a must-have character for your team.
Chicken Man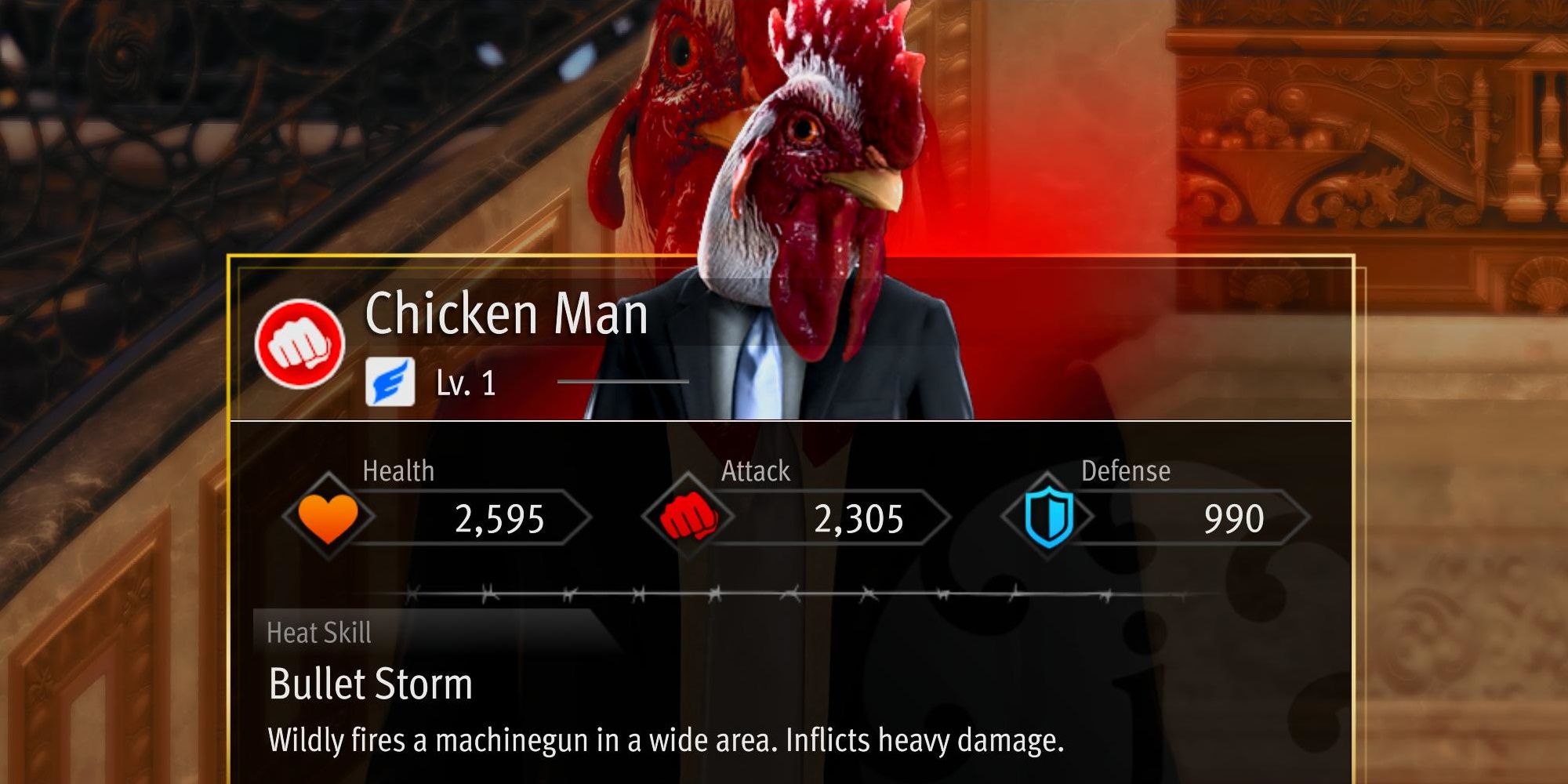 Nugget… is that you? This Chicken Man doesn't come cheap. He'll cost you 1,600,000 yen.
Chicken Man is basically an amped up version of Kamiyama. However, instead of fighting with a cannon, he brings a massive machine gun. Which, by the way, doesn't blow you up like Kamiyama's cannon. If you still have Kamiyama in your party when you acquire Chicken Man, he is an excellent replacement. Or you can take both of them and have them rain death down on your enemies.
Sheep Man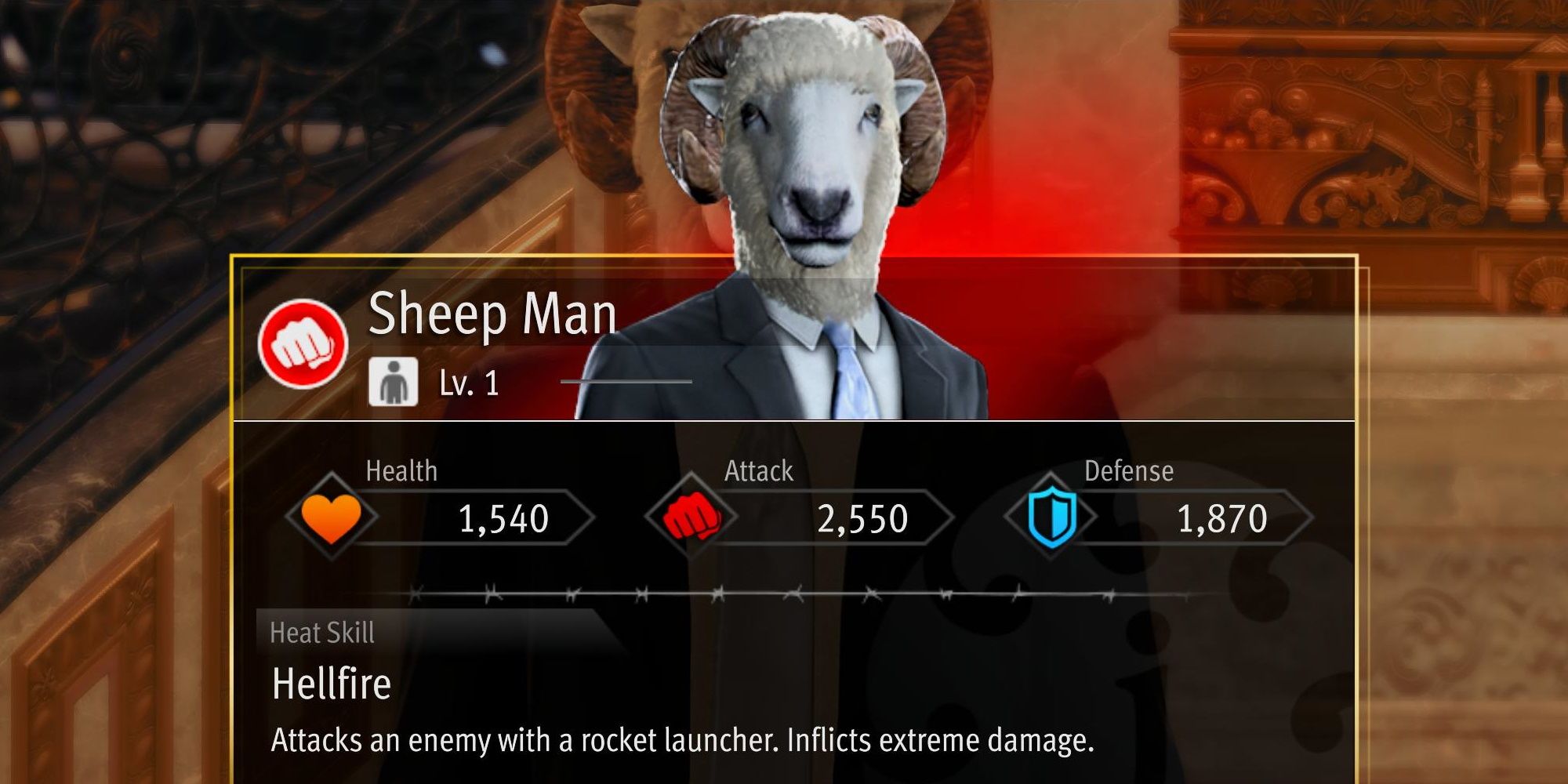 Sheep Man is the second-last referral-based fighter you will acquire. He ends up costing you a whopping 2,400,000 yen.
Sheep Man is another character that is just good at everything. His stats are good across the board, but he favors attack power. His Hellfire Heal Skill delivers a single rocket to an enemy. It is a highly damaging move. You can't go wrong with Sheep Man!
Fumiya Sugiura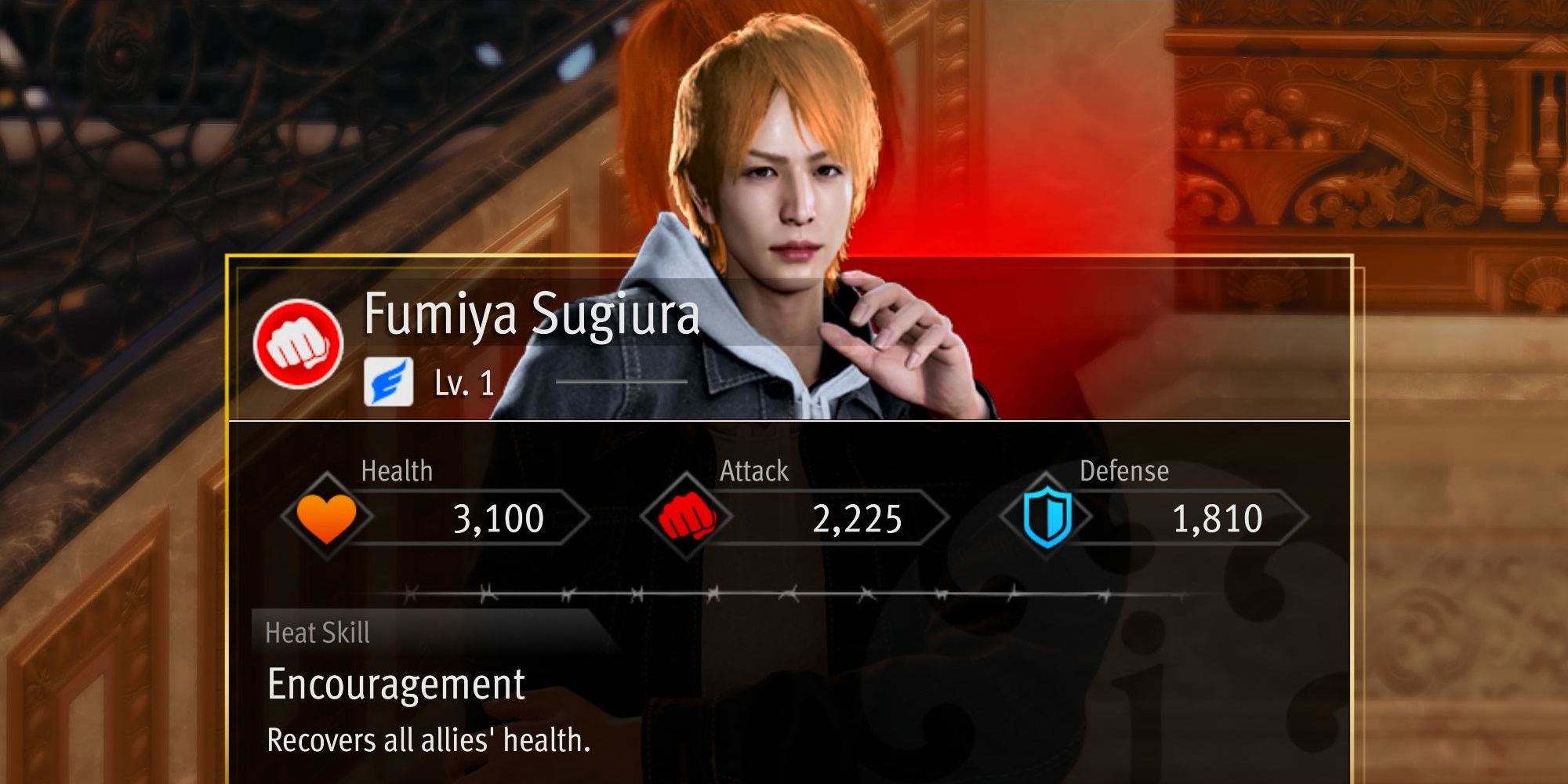 Justice fans rejoice, everyone's favorite acrobat is back to show off. And he'll only cost you 3,600,000 yen! You know what? We aren't complaining. He is worth every penny.
Sugiura is easily the best character you can recruit. He has the highest attack stack, and he has an extremely high vitality stat as well. Despite being so overwhelmingly strong in both of those categories, his defense is also above average. Oh, and his Heat Skill is a healing ability. Sugiura is amazing. Every team needs him on it!
Next: Like A Dragon Gaiden: The Man Who Erased His Name – All Pocket Circuit Part Locations