Quick Links
Confess Your Love (To More Than One Person, If You Want)
All Romance Options In My Time At Sandrock
In slice of life games like My Time at Sandrock, your new town always has a surprising number of young, attractive singles, somehow. Sandrock offers a wide variety of interesting characters, with about half the town available to date, and with plenty of ways to woo them, too.
RELATED: My Time At Sandrock: Complete Relation Perk Guide
Complete commissions to curry favor, stop by for daily chats, play card games, and give them their favorite gifts until you can begin inviting your favorites out on dates. With a well-timed confession (from you or your beloved), you'll find your special someone in Sandrock, and your happily ever after can begin.
Updated on November 11, 2023: Now that we've fallen in love and settled down with one of the 21 eligible romance options, we're back to update our Romance Guide to include instructions on how to get married in My Time at Sandrock.
How Does Romance Work?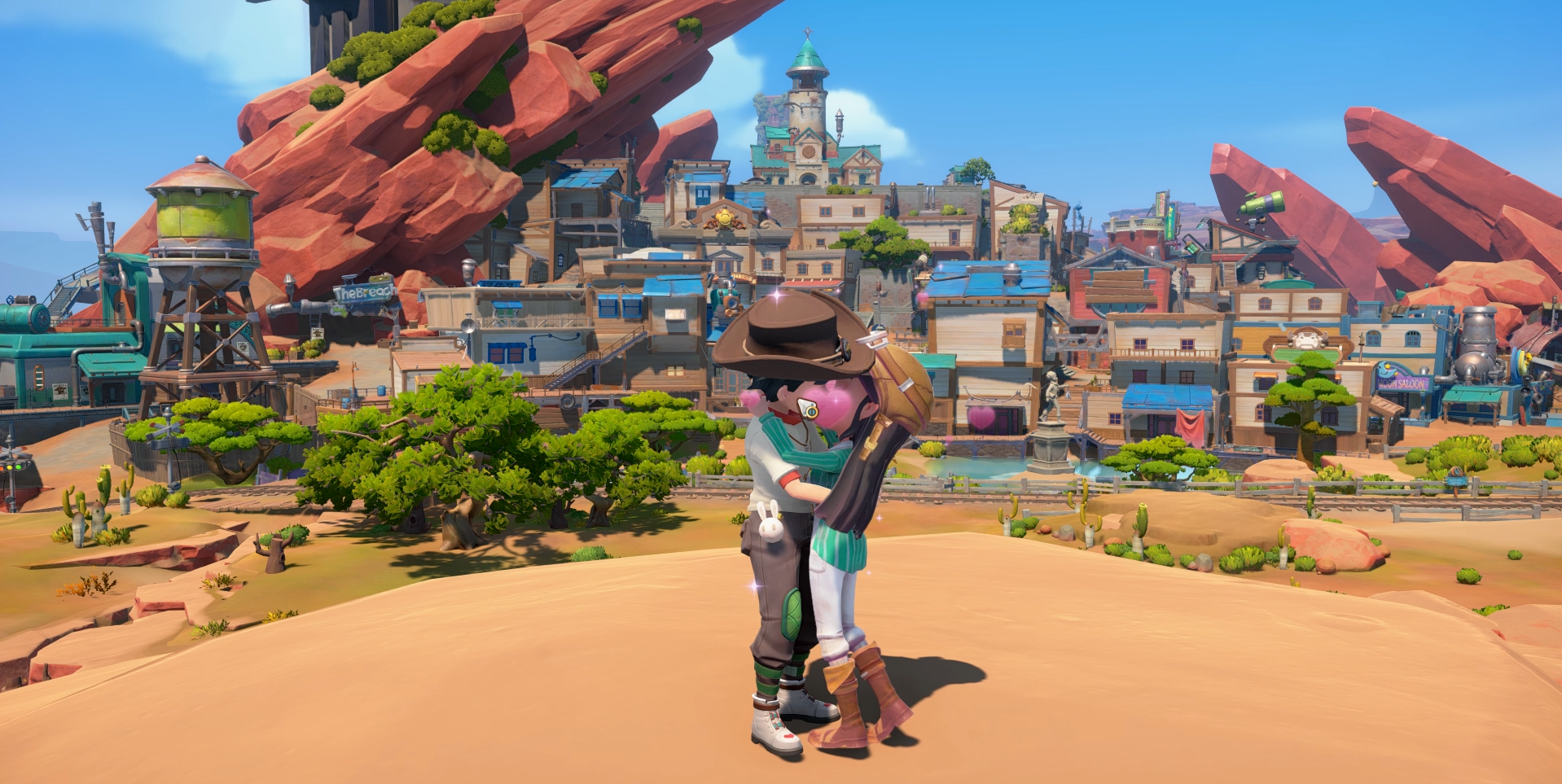 Romance in My Time at Sandrock functions a lot like friendships, but with additional content like dates, proposals, and marriages factored in as you advance the relationship.
There are 20 total romance options in My Time at Sandrock, the majority of which you'll meet when you move to town (although some do arrive later).
They're denoted with red backgrounds on their portraits in the Relationships tab instead of blue, as well as hearts below their names instead of the stars given to platonic relationships.
Be sure to chat with them every day for easy relationship points, but you'll need to give gifts and spend time with your special someone, too.
Giving Good Gifts Is Imperative To Making Progress
Although all the townsfolk enjoy receiving gifts, giving the right gifts is your fast track to earning the most relationship points with your dearly beloved for that day.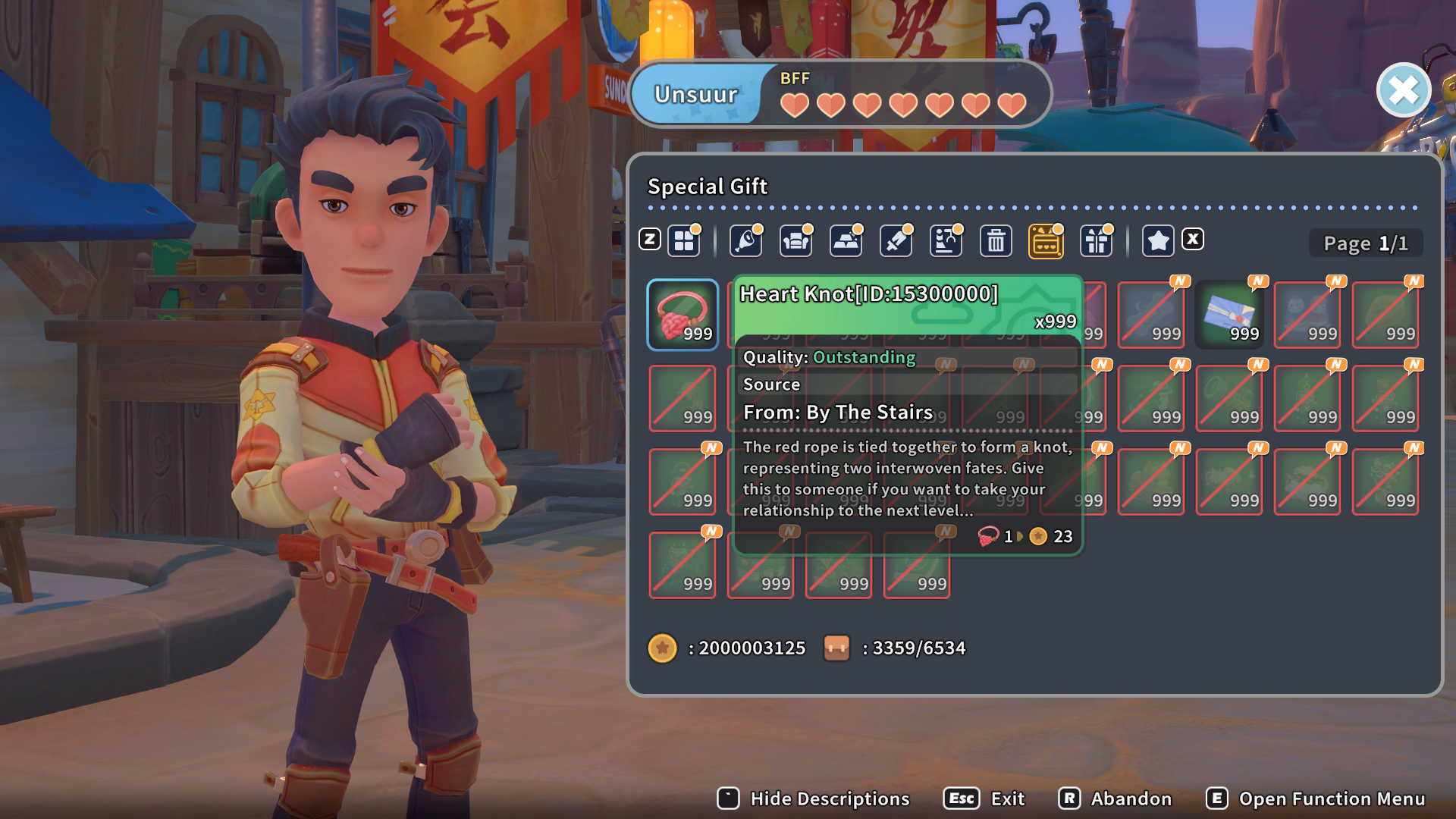 Each character has a list of items they love, like, dislike, or feel neutral about, and the romance options in My Time at Sandrock have some of the most varied interests of all.
Sometimes, they'll tell you outright what items they'd like to receive when you chat with them, and other times, it's a guessing game on what they'll enjoy based on their personality, hobbies, and line of work.
As long as they don't openly dislike a gift, be sure to give a gift every day to continuously increase your relationship!
Play Critters Often
Though it's far from the most complicated aspect of My Time at Sandrock, Critters is a simple card game that serves as a quick and easy way to earn bonus relationship points with your beloved for the day.
Really, you can play with just about anyone, but you'll earn some relationship points no matter your score, although doing better and beating your opponent does yield far more than losing.
You can gain up to 15 additional relationship points each day depending on how well you've played your cards, so be sure to always play Critters for an easy relationship boost.
Go On Play Dates (And Real Dates)
A little different from traditional dates, play dates with the romance candidates in My Time at Sandrock is a great way to build their affinity for you.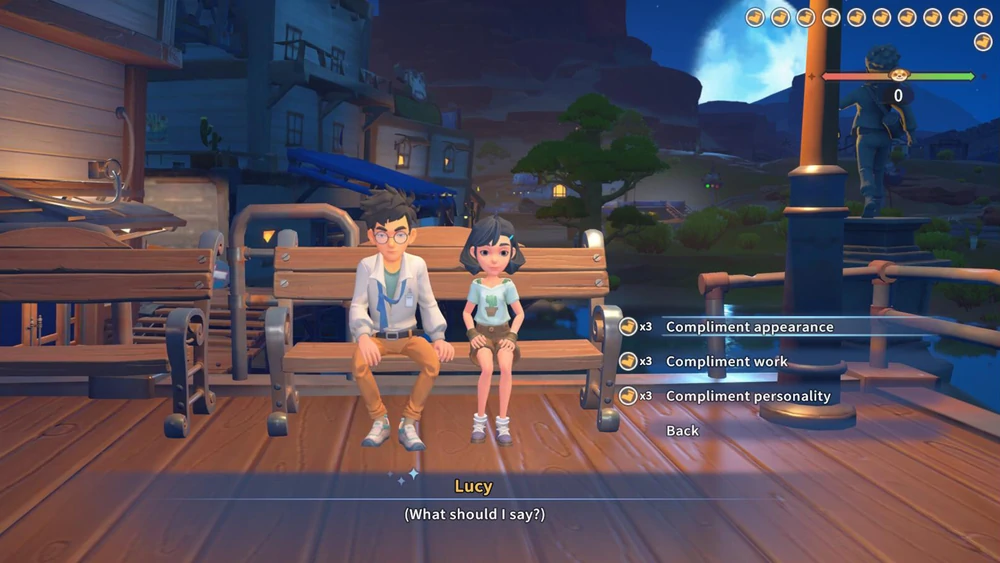 These become available once you're acquaintances, and can be started from the rubber ducky icon in the socialization options.
During these playdates, you'll have several unique social interactions to perform with your date. The other person will follow you around, allowing you to lead them to activities such as:
Playing games together over at the Game Center.
Enjoying some deep talks while sitting together at the Oasis.
Taking the cable car together for a scenic view once it's built and the Geeglers are handled.
Lighting fireworks together if you've made some.
You can see how many actions you have left on a play date with the single of your choice based on how many boot icons are in the top-right corner.
You'll also see a meter on how much your date is enjoying themselves. Be sure to keep this in the green with constant activity and interaction to result in a good date.
Once you've reached a romantic relationship with this character, though, you'll be able to go on actual, romantic dates. These function much like play dates, but with romantic intent.
RELATED: My Time At Sandrock: The Best Ways To Make Money
Confess Your Love (To More Than One Person, If You Want)
Confess With A Heart Knot, Or Be Confessed To
When it comes time to declare your interest in your partner in My Time at Sandrock, you'll need to keep an eye out for dialogue marked with a heart when interacting with them as the game progresses.
These can crop up in either story missions or side missions, primarily when you're doing a good amount of talking to your special someone. If you want to date this character, choose these options whenever possible.
Sometimes, this can lead to what's called a Reverse Confession, which is where your love interest tells you they like you first.
Failing to choose these options may result in a character who can confess to you first not doing so, so always choose the heart option if you're intending to romance this character.
The more traditional way to declare your love, though, is by giving your beloved a Heart Knot. These are available at By the Stairs, but you need a good relationship with that NPC in order for them to accept your confession.
It's worth noting that a character may reject your advance if they have something of their own planned.
There are elaborate cutscenes of characters asking you out or proposing to you, and if your character has one, they may reject your gifts.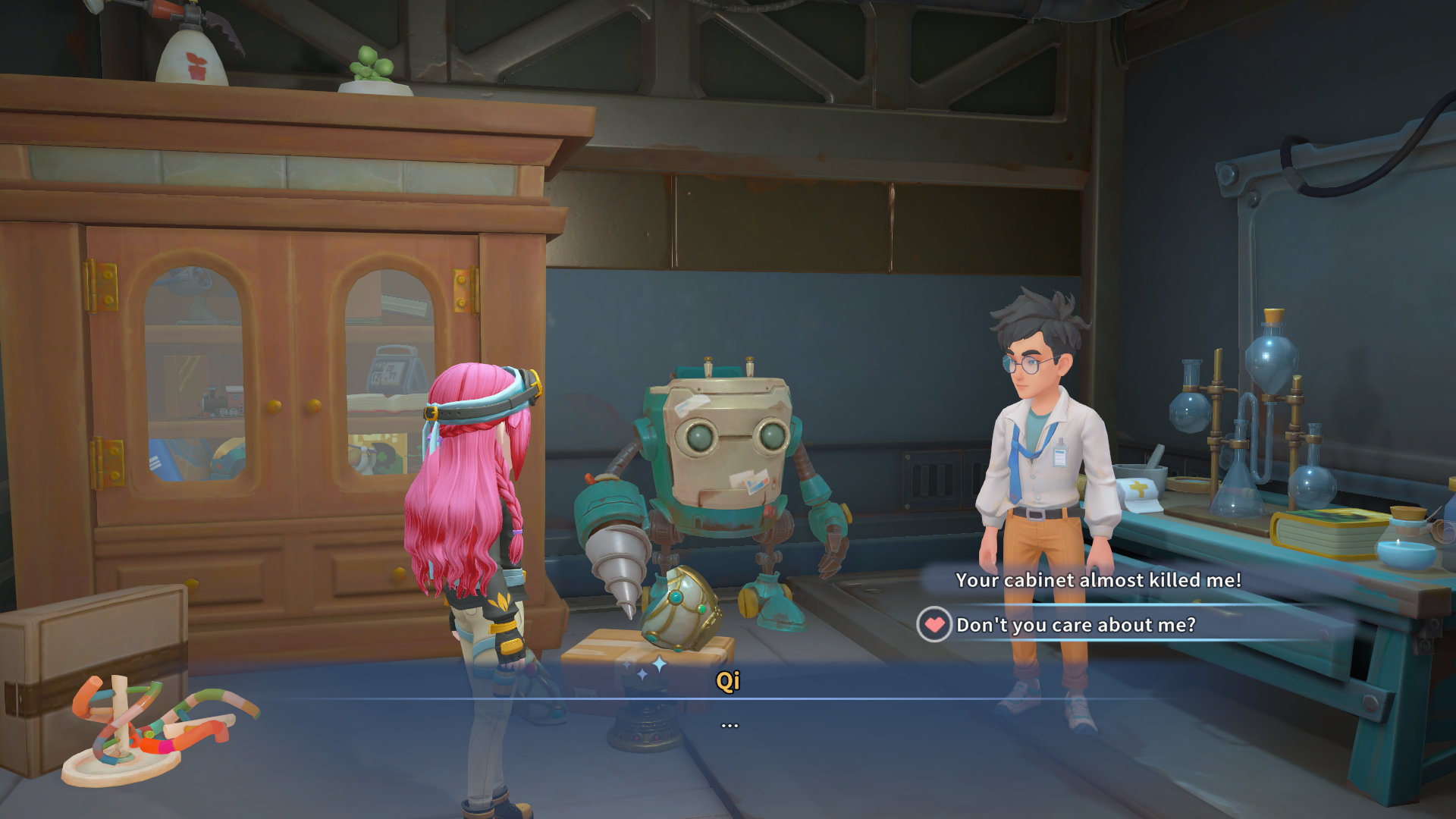 If this should happen to you, wait a few days to see if something elaborate happens, or if they've genuinely rejected you – in which case, keep trying to woo them if your heart is set.
Can You Date Multiple People In My Time At Sandrock?
You can safely woo as many people as you'd like when playing My Time at Sandrock, but just be careful once you've actually confessed that you like someone and have entered a relationship!
When your builder is single, they can flirt and have play dates with as many romance options as you want them to. It's always a decent idea to explore your options, right?
But once you've given someone a Heart Knot, received one from them, or one of you accepted the other's confession, your partner gets jealous if they see you on a date with someone else.
You'll lose relationship points with your date and the person who caught you, so be wary when you're being unfaithful after confessing your feelings!
RELATED: Things Everyone Completely Missed In My Time At Sandrock
How To Get Married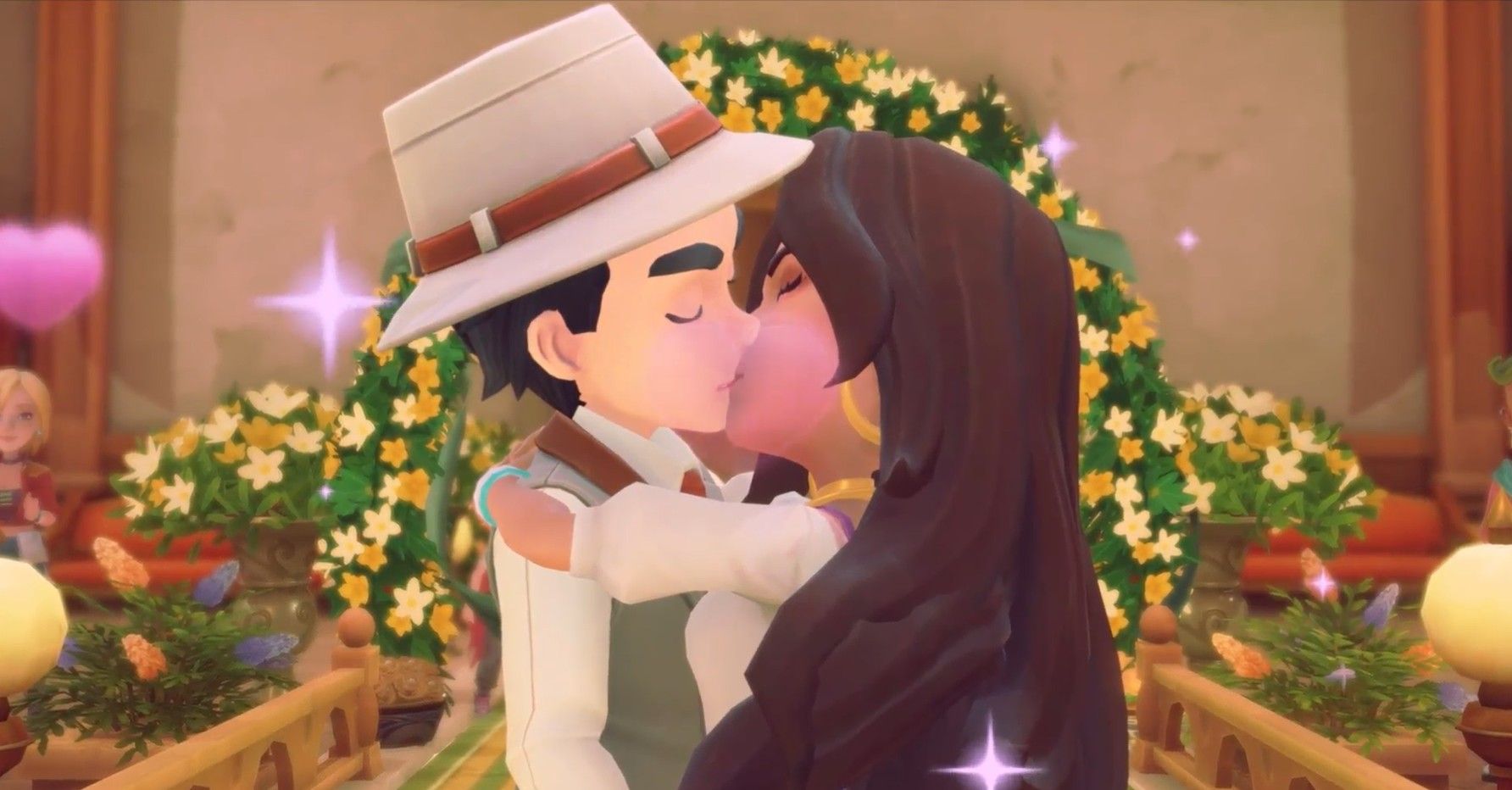 Once you've found your special someone in Sandrock and have spent some time together, you'll be able to propose marriage.
To do this, you'll need to have reached the Lovers rank in their relationship. To prove you're settled into Sandrock, you also need to have reached level five in your Workshop Ranking.
To propose, you first need an Engagement Ring. These can be purchased from the Mysterious Man when he visits town, and you're able to buy it early and keep it on you until the time comes.
For some reason, even if you're romancing him, Pen will not accept an Engagement Ring. Everyone else, though, is open to the idea.
You can either give the ring as a gift on a date to make it into a special occasion or, if flair isn't your style, you can also just gift the Engagement Ring as a normal gift when socializing.
You and your new spouse are immediately considered to be married once they've accepted the Ring, but you can choose to have a wedding ceremony within a week after giving them the Engagement Ring.
Getting Married Cancels All Other Romantic Relationships
Once you and your special someone have tied the knot, if you were romancing any of the other bachelors in Sandrock, all other romantic relationships revert to friendships.
You'll either be Associates or Buddies again, and you'll need to work on rebuilding the relationship as a friendship from scratch.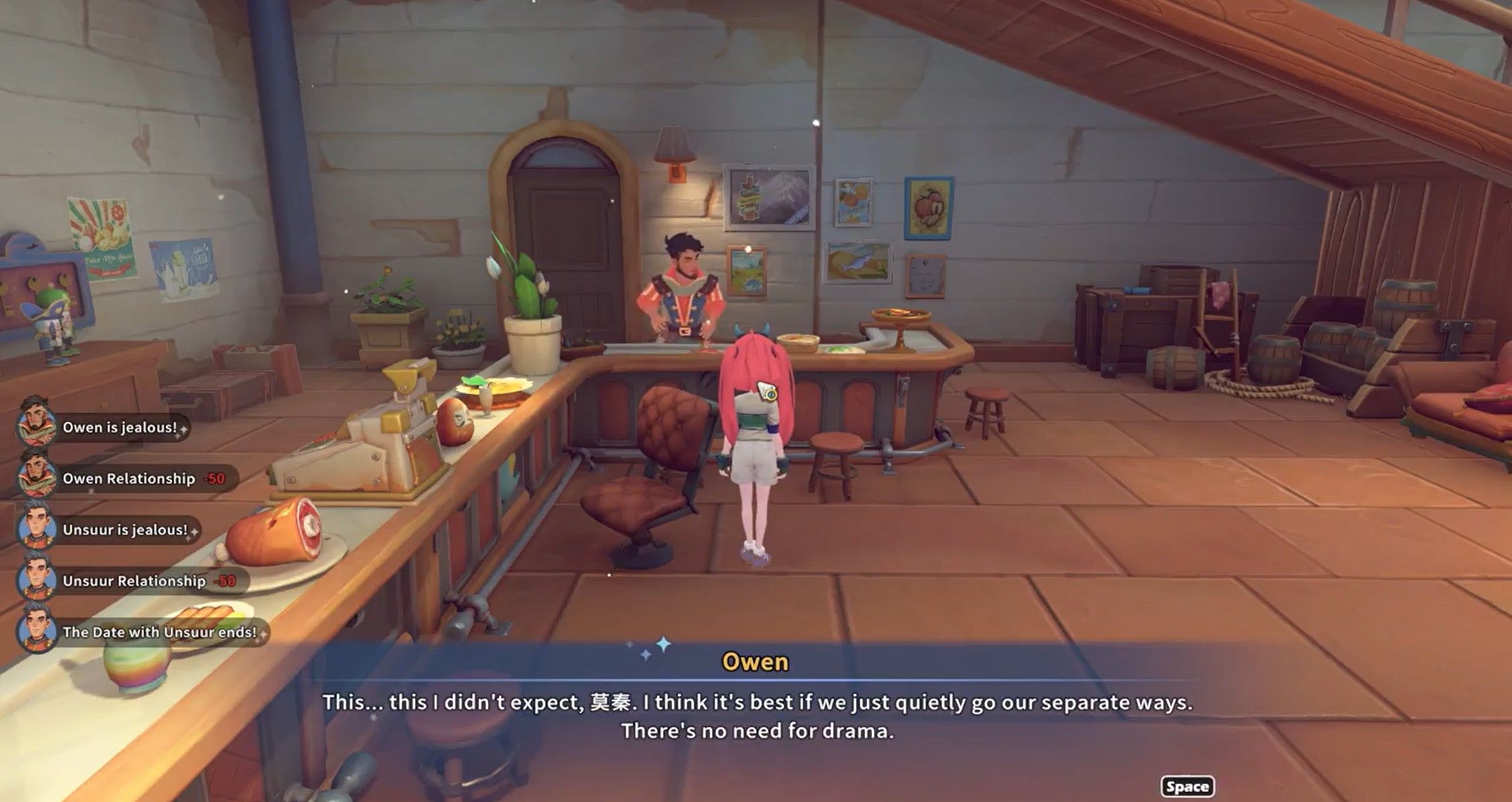 Your Spouse Helps Around The Workshop
Once you've gotten married in My Time at Sandrock, your spouse will move into your Workshop home with you immediately.
In addition to occasionally giving you gifts, from here, they'll perform a number of chores or helpful tasks, depending on what you assign to them at the Home Assessment Board:
Adding Fuel, Water, or Animal Food to any machines that need them.
Clearing sand from machinery or outdoor furniture.
Caring for farm animals and mounts, feeding and tending to them.
Collecting produce from farming slots, or machine goods from machines that have finished.
RELATED: My Time At Sandrock: Complete Friendship Guide
All Romance Options In My Time At Sandrock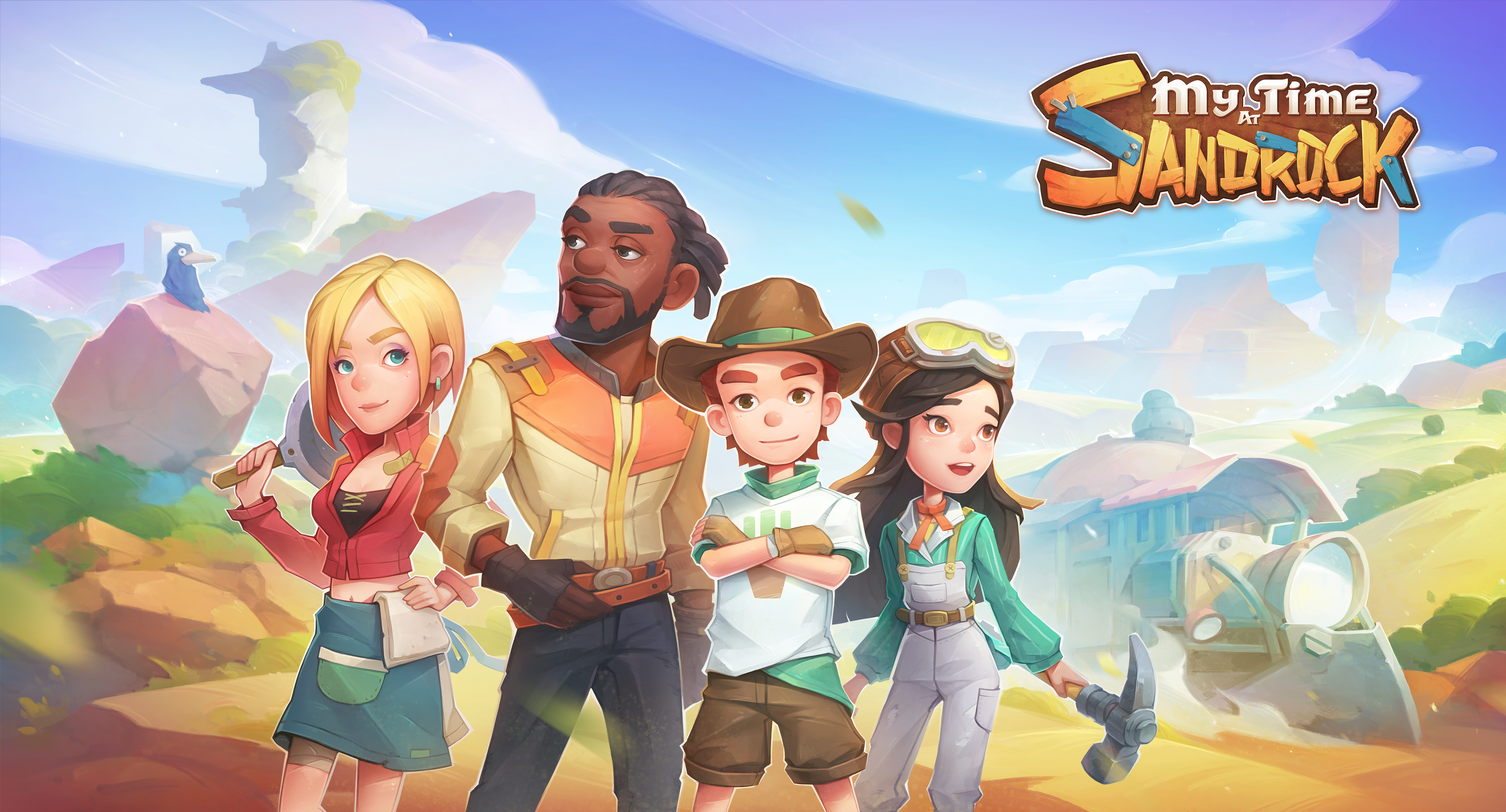 With a staggering 21 available singles in the full version of My Time at Sandrock, we've kept track of everyone's birthday, typical locations, preferred gifts, and more. They're listed below in alphabetical order.
Different romance options have different amounts of content available. These are usually tasks related to their store that help advance your relationship with that character, so do these content missions often to boost your relationships!
Between these content variations and how involved the gifts they like can be, the singles in Sandrock also have difficulty levels involved with dating them, which we've measured up for you.
Easy characters to date enjoy simple gifts, have a good amount of content that lends to building their relationship and are typically available early in-game.
Medium difficulty regards characters you'll often need to seek out, who can't be found as easily, or who like less conventional gifts.
High difficulty romances can only be accessed after completing other missions or specific late-game plot points in the main story.
If you see someone's name hyperlinked in the table below, it means we've got a full romance guide for that character. Keep checking back for more details on your favorite Sandrock singles!
Every Romance Option In My Time At Sandrock: All Birthdays, Locations, And Favorite Gifts
| Name | Birthday | Usual Locations | Job | Can Make a Reverse Confession? | Amount of Content | Difficulty |
| --- | --- | --- | --- | --- | --- | --- |
| Amirah | Autumn 11 | Ceramic Gate | Artist | No | Medium | High |
| Arvio | Autumn 6 | By the Stairs, wandering through town by Cit Hall, or at home at Ceramic Gate | Shopkeeper | Yes | High | Easy |
| Burgess | Spring 20 | Church or Light, or patrolling the Oasis | Pastor | No | Medium | Easy |
| Catori | Autumn 16 | The Golden Goose Game Center | Game Center Owner | No | High | Medium |
| Elsie | Spring 14 | Around the Yakmel Ranch | Rancher | No | Medium | Medium |
| Ernest * | Spring 25 | By the train station at first, then in his apartment at the Old Town Lodge when he moves to Sandrock | Writer | No | Medium | Medium |
| Fang | Winter 22 | At his clinic, or at the cemetery | Doctor | Yes | High | High |
| Grace | Spring 17 | At the Blue Moon Saloon, either behind the counter inside or standing out on the porch | Cook and Student | Yes | Medium | Medium |
| Heidi | Summer 17 | Construction Junction, or at her family's home by Tailor Made | Architect | Yes | High | Easy |
| Jane * | Autumn 27 | At the school that unlocks as Sandrock grows | Teacher | Yes | Low | High |
| Justice | Summer 16 | Patrolling through town, or at the Civil Corpse | Sheriff | No | Medium | Easy |
| Logan * | Summer 26 | Patrolling, or at his home or lair | Outlaw | Yes | Medium | High |
| Mi-an | Autumn 20 | Either at her house, or in the field past Eufala Salvage by the fishing spot | Builder | No | High | Easy |
| Miguel | Winter 9 | Church of the Light, or the surrounding area | Pastor | No | Medium | Medium |
| Nia * | Autumn 1 | At the Greenhouse | Botanist | Yes | High | Medium |
| Owen | Spring 2 | At the Blue Moon Saloon, or walking around the Oasis | Chef and Bartender | Yes | Medium | Easy |
| Pablo * | Spring 22 | At his salon near City Hall | Barber | No | Low | Medium |
| Pen | Summer 8 | Typically, outside of City Hall, but he'll regularly go on patrol around Sandrock | "Protector of Sandrock" | No | Medium | Medium |
| Qi | Spring 11 | The Research Center, or in his apartment just above it | Researcher | Yes | High | Easy |
| Unsuur | Autumn 4 | Patrolling around town, or at the Civil Corps headquarters | Civil Corps Officer | Yes | Medium | Easy |
| Venti | Summer 12 | In the desert area between your house and Eufala Salvage, occasionally going inside the Eufala Salvage building at night | Miner | Yes | Low | Medium |
* Any character marked with an asterisk by their name is not available from the beginning of the game, and you'll need to trigger their arrival in Sandrock by progressing the main story.
RELATED: My Time At Sandrock – All Romanceable Characters, Ranked