Asymmetrical horror trailblazer Dead by Daylight is chock-full of content to keep you engaged in its deadly Trials. A variety of Killers and Survivors allow for a wide range of playstyles, especially when considering the inclusion of the Demogorgon.
RELATED: Dead By Daylight: The Nurse Best Builds And Play Guide
Hailing from Netflix's Stranger Things, the Demogorgon is a monstrous and savage creature. A hunter through and through, it traded the realm of the Upside Down for the realm of the Entity. For those wanting to master the Demogorgon, here's what you need to know.
How Does The Demogorgon's Power Work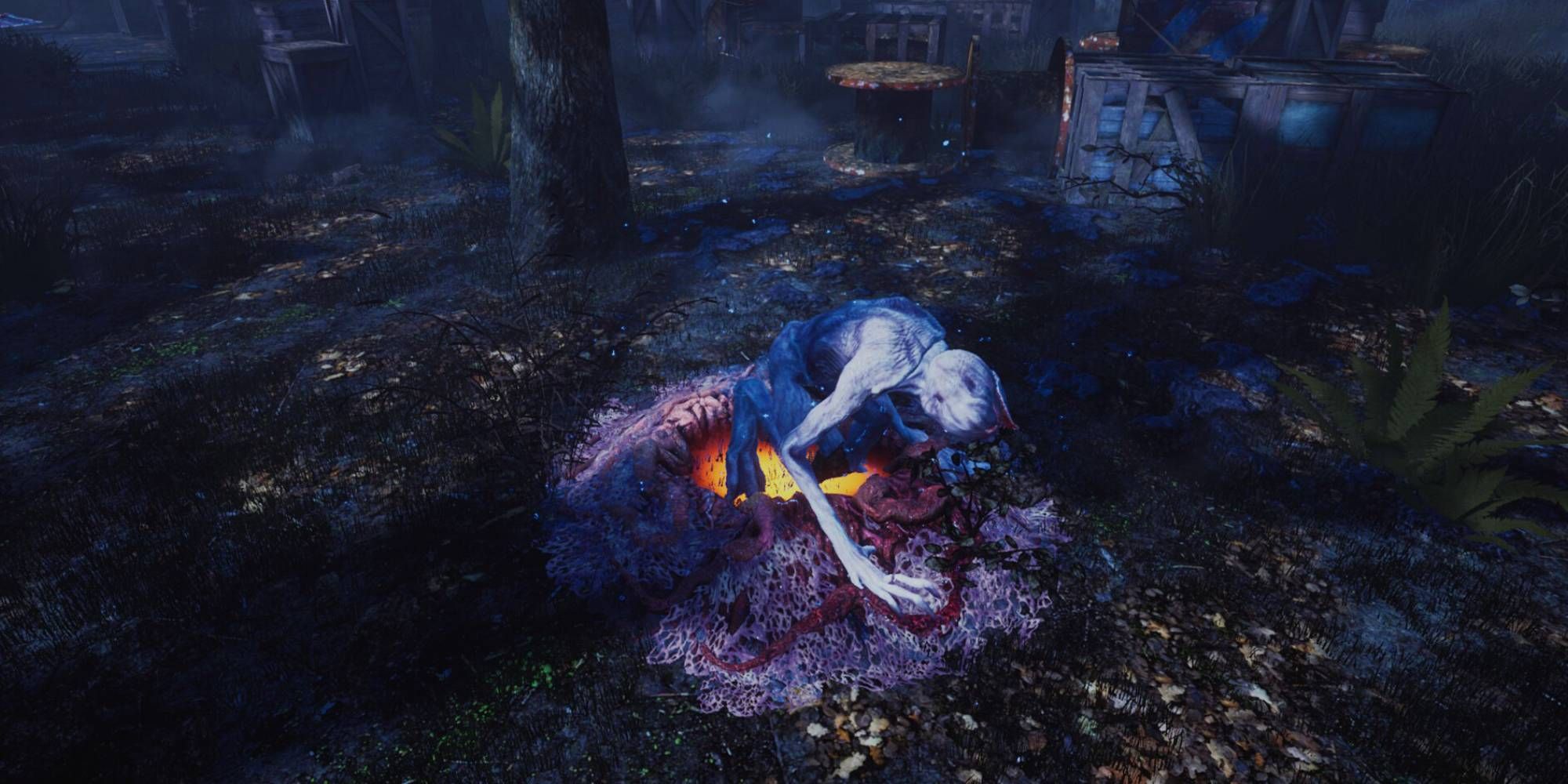 All Killers have a unique Power, and the Demogorgon's is called Of The Abyss. This Power has two main components: a leaping special attack and a teleporting special ability.
Special Attack: Shred

Press the attack button after charging up Of The Abyss to leap forward and unleash a vicious slash.
Using Shred into Breakable Walls or Pallets will destroy them.

Special Ability: Portals

Press the ability button to set an inactive Portal on the ground at your feet.

Inactive Portals are invisible to Survivors, and cannot be sealed by them.
Active Portals can be sealed by Survivors, and its aura will be shown to the other Survivors.
When charging Of The Abyss, any Survivor close to an active Portal will be marked by Killer Instinct.

---

You can travel through the Upside Down through the Portals.

When standing on a placed Portal and viewing a highlighted Portal, press the ability button to travel through the Upside Down, emerging from the highlighted Portal.
After emerging from a Portal, you will be Undetectable for five seconds.
Tips For Playing The Demogorgon
The Demogorgon can be a highly rewarding Killer to play. You have the potential to patrol huge areas of a map easily, and landing the Demogorgon's Shred attack is greatly satisfying.
Here are some tips to keep in mind if you want to play the Demogorgon to its full potential:
You can use Shred to cover distance quickly.
If you respect a Survivor dropping a pallet, but you were already charging up Shred; don't be afraid to use the attack to break the pallet and continue the chase.
Shred needs to be charged the majority of the way to work as intended, otherwise you may end up just doing a normal lunge attack.
Make sure to place your Portals at good intervals around the map. This way, you can quickly and easily travel around the entire map.
Don't use up all your Portals at once. Save at least one so you'll have flexibility later in the Trial.
Place a Portal out of the line-of-sight of a generator if you can. Since you're Undetectable when you leave a Portal, this can allow you to catch a Survivor by surprise.
There is an audio cue Survivors can hear anytime you emerge from a nearby Portal, unless you use the Red Moss Add-On. Keep this in mind.
Best Add-Ons For The Demogorgon
Each Killer has unique Add-Ons that will affect different aspects of their Power. Here are some of the best to add to your load-out for the Demogorgon:
Add-On

Rarity

Effect

Mews' Guts

Uncommon

Increases the number of available Portals by one.
Reduces the Shred cooldown of missed attacks by 11 percent.

Thorny Vines

Rare

Increases the area of effect radius of activated Portals by one meter.
Increases the time it takes Survivors to seal activated Portals by 11 percent.

Lifeguard Whistle

Very Rare

Survivors within the area of effect of activated Portals automatically trigger Killer Instinct without you needing to charge Of the Abyss.
Reduces the area of effect radius by one meter.

Upside Down Resin

Very Rare

Increases the time it takes Survivors to seal activated Portals by 40 percent.

Leprose Lichen

Ultra Rare

While traveling through the Upside Down, you can see the auras of all Survivors.
This effect lingers for all Survivors within 16 meters of an active Portal for three seconds after emerging from a Portal.

Red Moss

Ultra Rare

Extends the Undetectable status effect for an additional eight seconds.
Suppresses all noises of the Demogorgon emerging from a Portal.
Increases the time it takes the Demogorgon to emerge from a Portal by 15 percent.
The Demogorgon's Unique Perks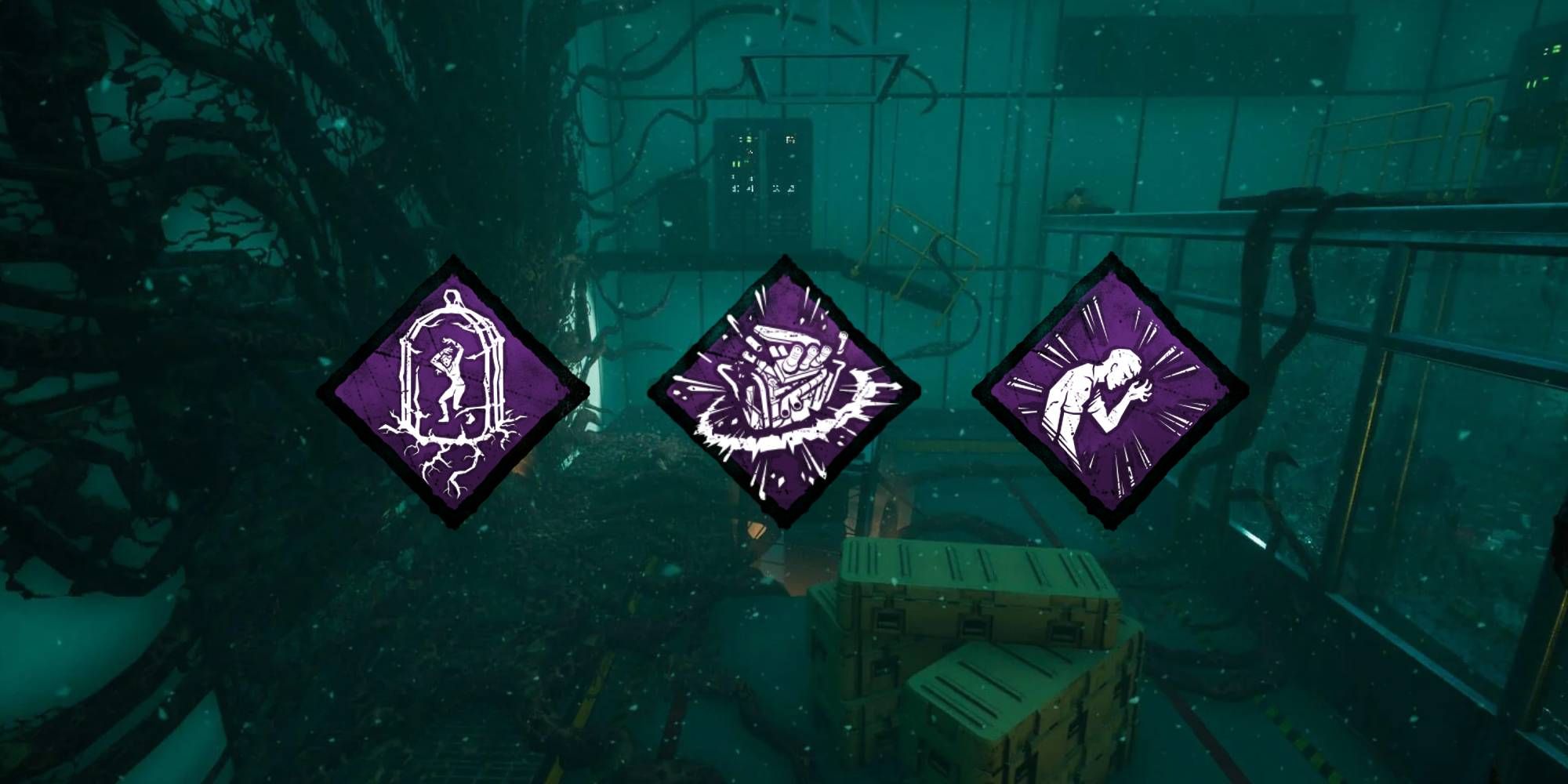 While the Demogorgon can be scary by virtue of its monstrous appearance and its terrifying screams, its Unique Perks certainly are cause for concern for the Survivors. These perks make it even more difficult for Survivors to keep up with generator repairs, which is always a key focus for Killers.
Cruel Limits

Your ties to the otherworldly manifest when your prey attempts to get away.

When a generator is completed, Cruel Limits activates:

All vault locations on the map are blocked for all Survivors for a period of time.
The auras of the blocked vault locations are highlighted in yellow.

Mindbreaker

Your distressing presence drains and weakens your prey.

All Survivors repairing a generator suffer from the Blindness and Exhausted status effects while repairing.

Both status effects linger for a few seconds after the Survivor stops repairing.

Surge

Your eerie presence charges the air and interferes with technology.

Whenever you put a Survivor into the Dying State with a basic attack, all generators within 32 meters explode and begin regressing.
Best Build For The Demogorgon And Perk Synergies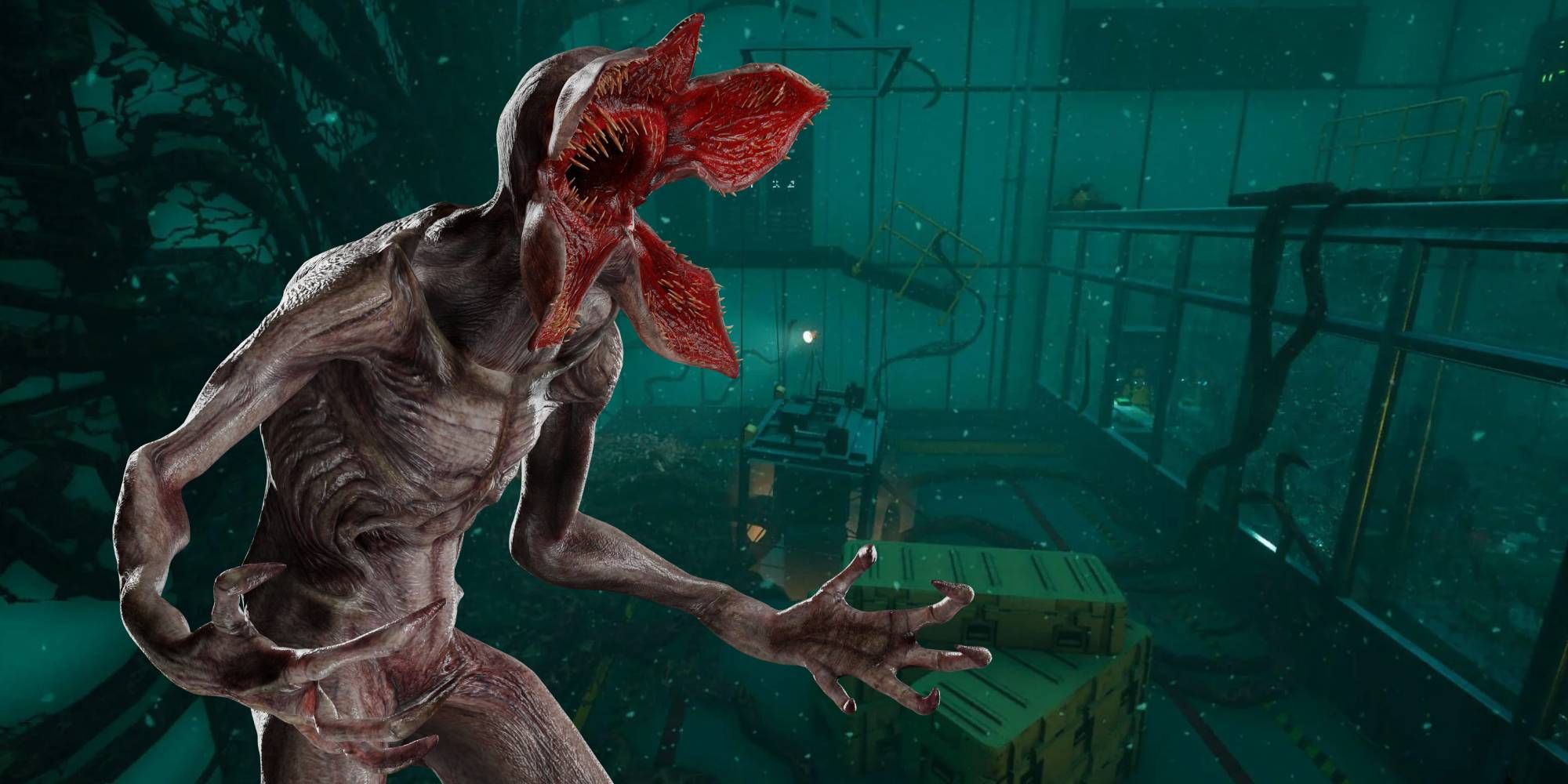 There are numerous perks you can unlock for the Demogorgon by progressing through the Bloodweb, prestiging other Killers, and unlocking perks through the weekly Shrine of Secrets. Here are a few strong perks you can always consider adding to your load-out:
Barbecue and Chili: After hooking a Survivor, any other Survivors that are a certain distance away from the hook will have their aura revealed.
Discordance: Generators being repaired by two or more Survivors will be highlighted for you.
Hex: Haunted Ground: Two Hex totems will spawn on the map, and if one of them is cleansed, all Survivors suffer from the Exposed status effect.
Hex: Devour Hope: When Survivors are rescued from a hook while you are far away, you gain stacking tokens that lead to the Survivors all being Exposed, and ultimately to you being able to kill Survivors yourself.
To unlock the Adept Demogorgon achievement, you must kill all four Survivors in a Trial using only the Demogorgon's three unique perks.
Cruel Limits Perk Synergies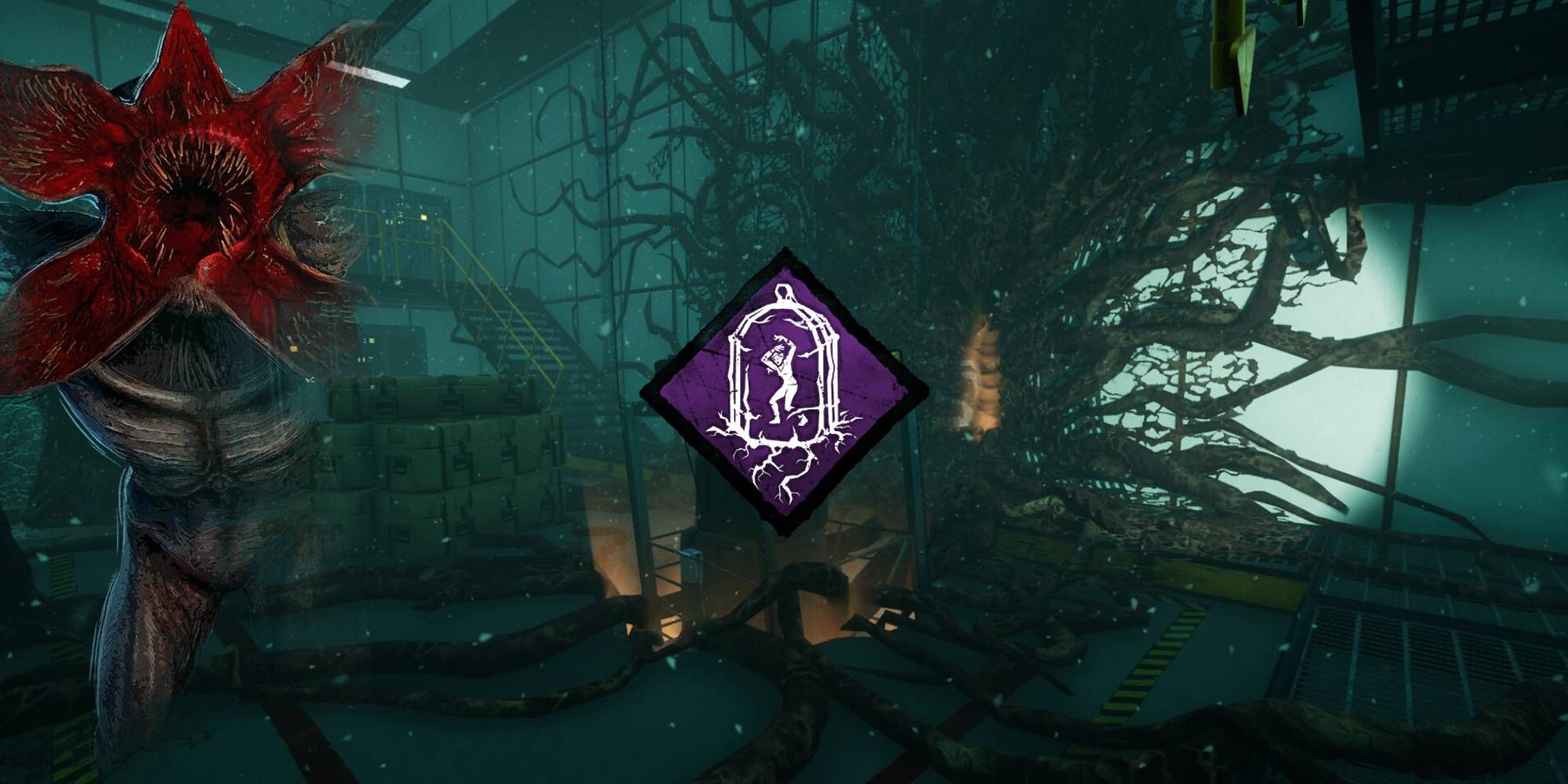 Cruel Limits can be a bit situational, but it has the potential to help you end chases quicker, since Survivors won't be able to loop you by vaulting through windows.
Here are perks that could pair up well with Cruel Limits:
Fire Up

Whenever a generator is completed, Fire Up gains a token, up to five tokens. Each token grants a stacking buff to certain actions:

Picking up and dropping Survivors.
Destroying Breakable Walls and Pallets, and damaging generators.
Vaulting windows.

Since Cruel Limits functions each time a generator is completed, running Fire Up will additionally punish Survivors for their attempts at escape, especially in the late-game.

Deadlock

Whenever a generator is completed, the generator with the most progress is blocked for a short period of time. Its aura is also revealed to you.
Deadlock can give you important information on where your next focus should be. While Cruel Limits can be useful, you still want to prevent the Survivors from breezing through the generators.
Mindbreaker Perk Synergies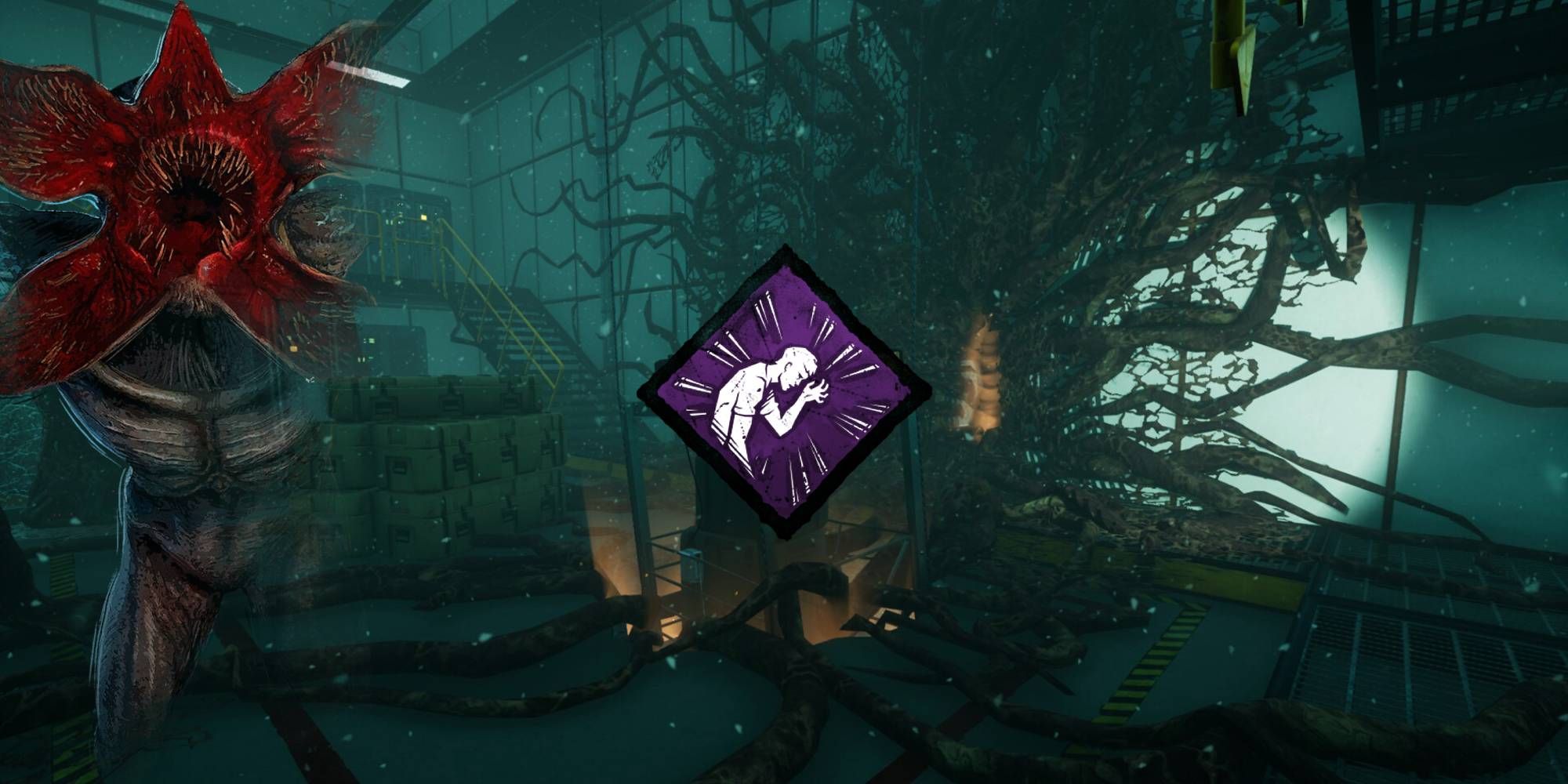 Mindbreaker is a great oppressive perk that prevents Survivors from seeing key information. Plus, if you catch up to a Survivor repairing a generator, you won't have to worry about that pesky Sprint Burst they love to run, at least right away.
Here are a couple perks that synergize well with Mindbreaker:
Dying Light

Each time you hook a Survivor that isn't the Obsession, you gain tokens. Those that aren't the Obsession suffer from a stacking penalty to repairing, healing, and sabotaging speeds.

The Obsession is not affected by this, and actually gets a buff to their unhooking and healing speed.

Dying Light is a great way to keep Survivors on generators for a longer period of time, thus extending the usefulness of Mindbreaker.

Dead Man's Switch

This perk activates for a short time after you hook a Survivor. While active, any generator that stops being repaired by a Survivor is blocked by The Entity.

Blocked generators are highlighted for you.

When you hook someone, Survivors may temporarily stop repairing a generator to brush off the effects of Mindbreaker. Dead Man's Switch will punish them if they do, and force them to either wait until the generator is unblocked to keep working on it, or find another task to do.
Surge Perk Synergies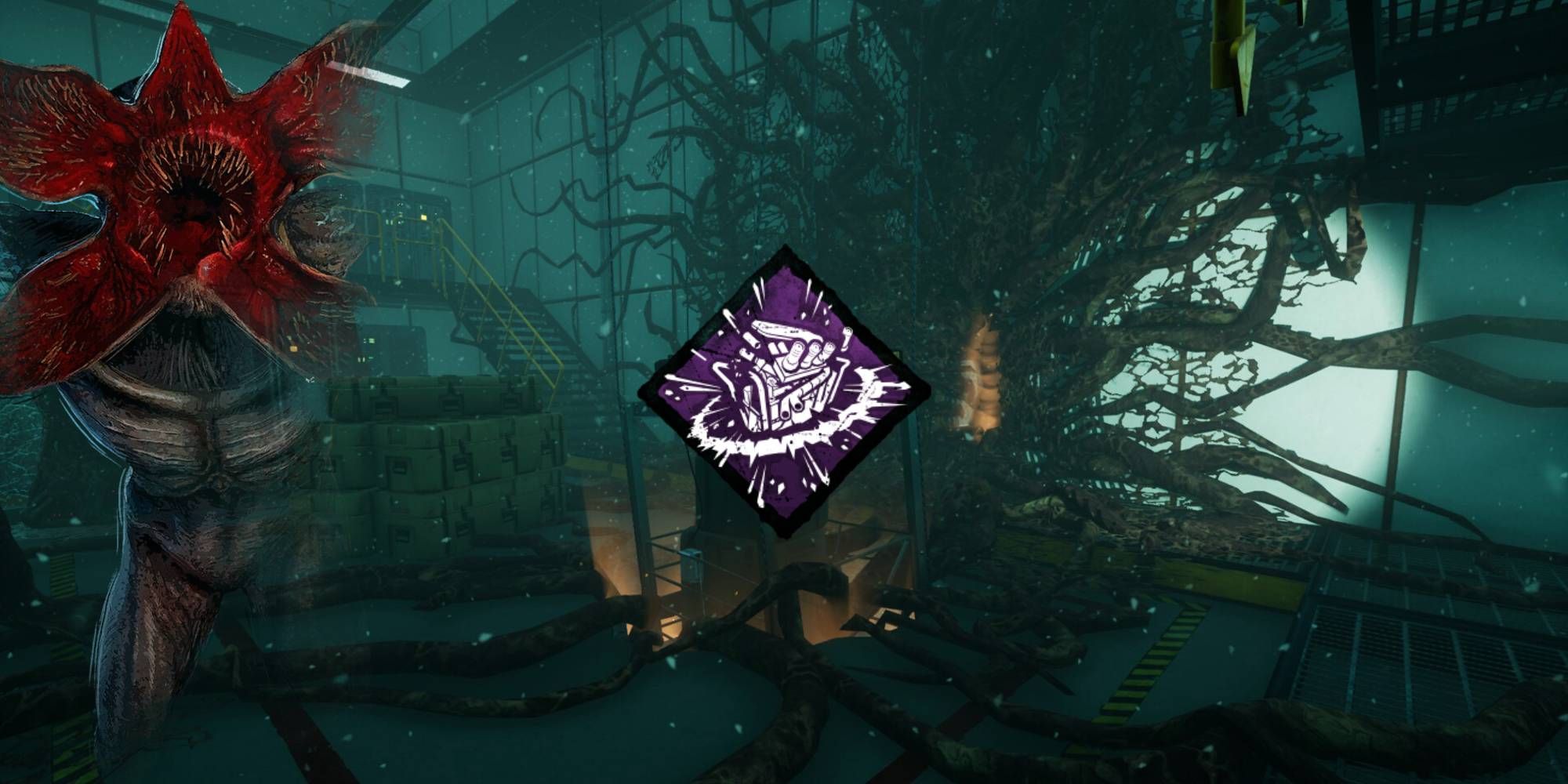 Surge is a good way to kill two birds with one stone. When you down a Survivor, nearby generators will explode without you having to go damage them directly.
Here are perks that you should consider running with Surge:
Eruption

When you damage a generator, Eruption is applied to it. The generator is highlighted for you, and the next time a Survivor is put into the Dying State, all affected generators explode and begin regressing.

Any Survivor repairing the generator screams and reveals their aura to you.

If you want to be even more oppressive, set up Eruption to also affect generators outside of Surge's range. Plus, this gives you information about where your next prey might be.

Infectious Fright

When you put a Survivor into the Dying State, all other Survivors in your Terror Radius will scream and reveal their location to you.
With this combo, you've already downed a Survivor, nearby generators are damaged, and now you'll know where you should check for Survivors next.
NEXT: Dead By Daylight: Nancy Wheeler Best Builds And Play Guide