Quick Links
How To Get The Feather Duster
How To Use The Feather Duster
As My Time At Sandrock takes place in an arid, desert environment, one of the many hazards you and the other townspeople will be dealing with are sandstorms. Not only do sandstorms bring about special, dangerous monsters, but the high winds blow sand everywhere that will wreak havoc on machinery.
RELATED: My Time At Sandrock: Complete Guide And Walkthrough
If too much sand gets stuck in your machines, it'll cut their efficiency at best, and at worst, knock them out of commission entirely. When that happens, you'll need to clean them out with a Feather Duster. In this guide, we'll show you how to make one and how to use one, so sand won't bother your machines.
How To Get The Feather Duster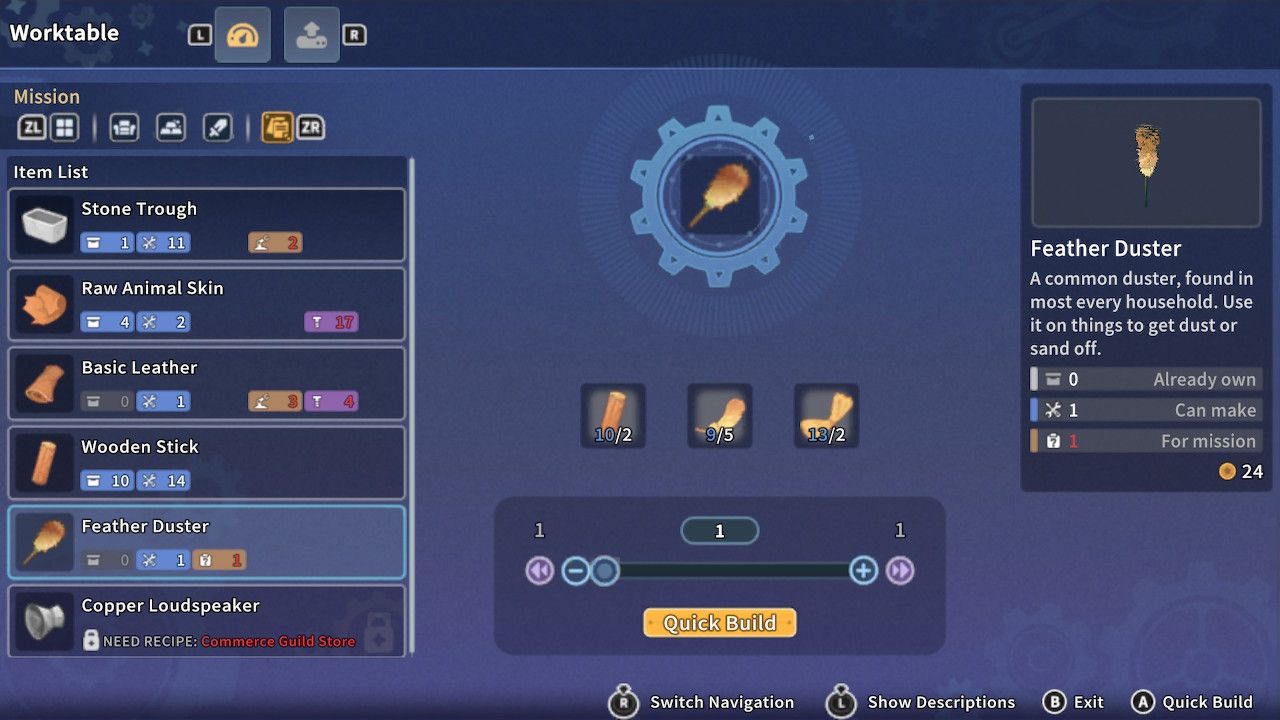 To make a Feather Duster, you'll first need the recipe for it. You can purchase the Feather Duster recipe from the Commerce Guild Store like many other recipes, and it costs 87 Gols.
Head back to your workshop and over to your workbench, and the Feather Duster will now be available to craft. Each Feather Duster costs two Wood Stick, five Feathers, and two Thin Thread to craft.
| Materials | How To Obtain |
| --- | --- |
| Wood Stick x2 | Crafted at a Workbench from Wood or as a possible salvage from Wood Scrap. |
| Feather x5 | Found when kicking large trees or when defeating enemies such as Rocket Roosters. Rocket Roosters can be found on the ridge northeast of Eufaula Salvage. |
| Thin Thread x4 | Crafted at a Workbench from Plant Fiber or when defeating enemies such as Bumble Ants. |
Once you've got the materials, craft the Feather Duster, and you'll be set to clean.
How To Use The Feather Duster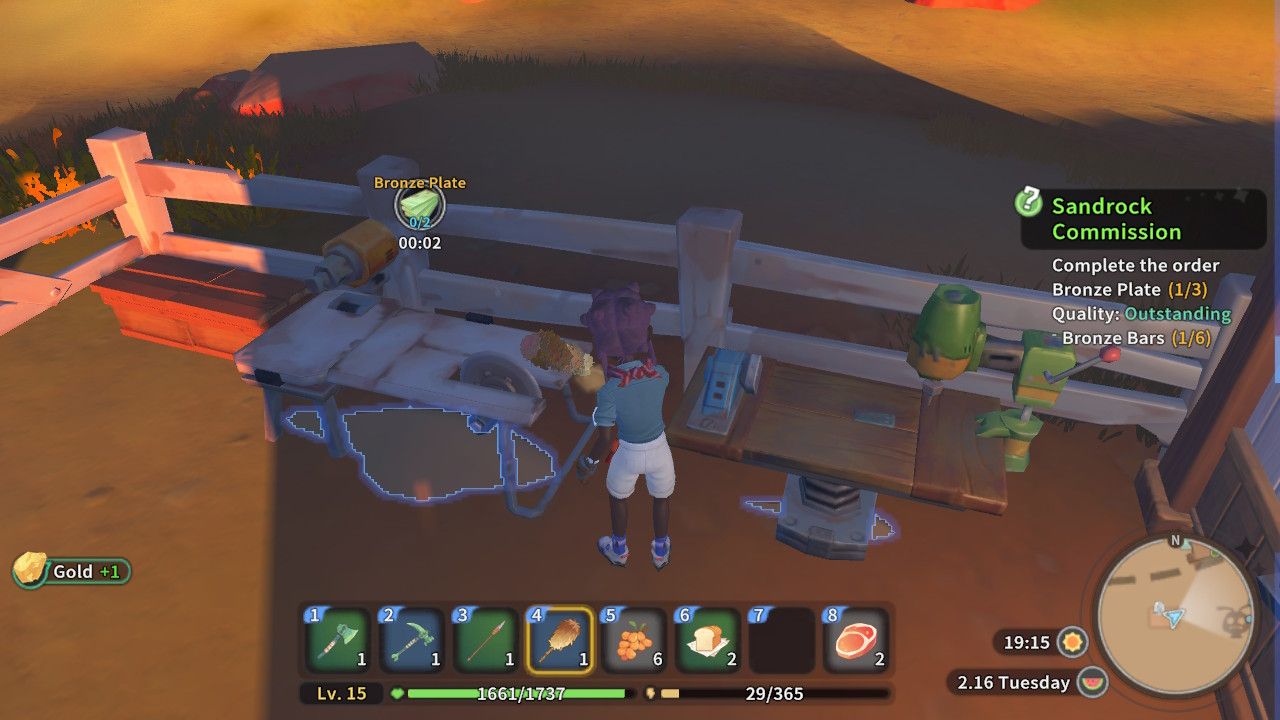 Equip the Feather Duster in your quick bar, then get close enough to any sandy machine to get an outline around the sand on it. Press the Use button or key, and hold it until the sand disappears.
The Feather Duster can also be used to clean sand off other things, such as Treasure Chests.
NEXT: My Time At Sandrock: The Best Ways To Make Money