In My Time At Sandrock, crafting is the name of the name of the game. From building materials and tools to the large, multistep machines, you'll be crafting all sorts of things in order to progress through the game. Several recipes are unlocked in the beginning for you to start off with, but you'll need more.
RELATED: My Time At Sandrock: Complete Mining Guide
Without more advanced materials, you won't be able to craft certain things, and without new machines, you might not be able to craft those materials you need, and they all need recipes. In this guide, we'll show you all the different ways you can obtain new recipes, so you can keep on crafting and progressing.
How To Buy Crafting Recipes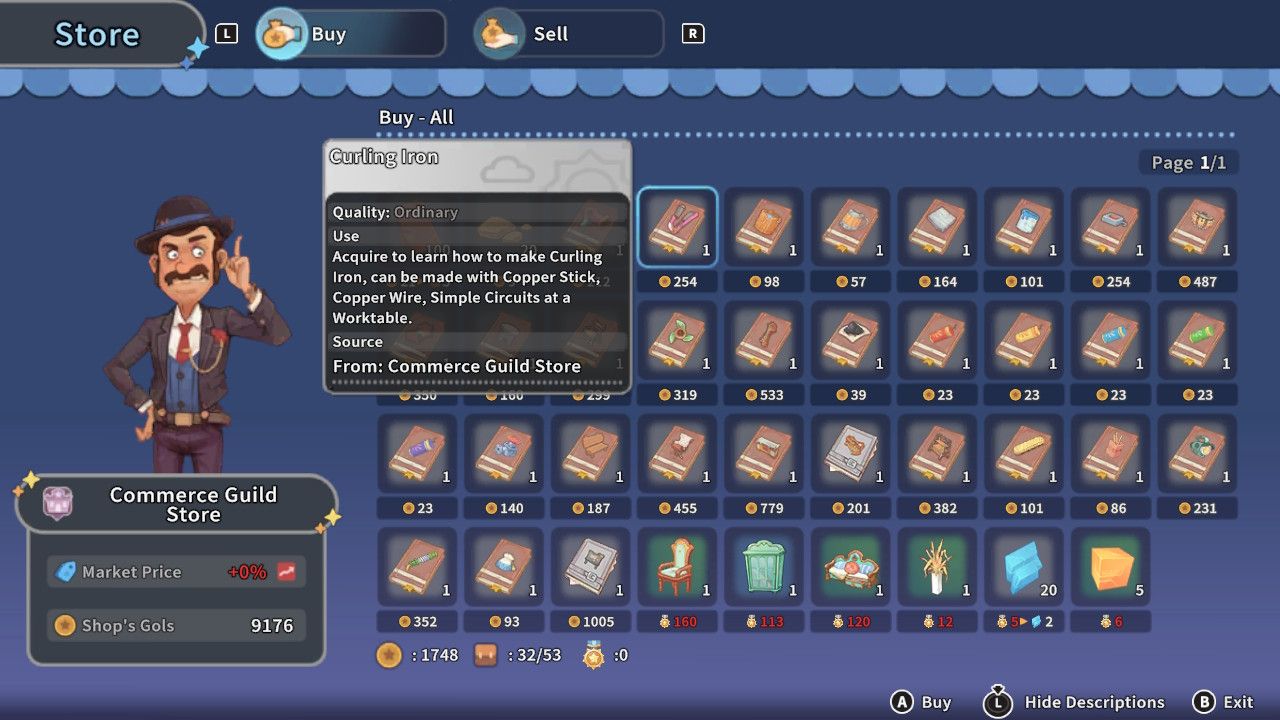 One of the main ways you'll be obtaining crafting recipes is from buying them.
Most of your new crafting recipes can be purchased from the Commerce Guild Store, located at the counter inside the Commerce Guild.
You can find recipes for processed crafting materials such as the Rubber Tube and Copper Gear at the Commerce Guild Store, as well as those for handful of specialized tools like the Feather Duster.
The Commerce Guild Store also sells recipes for some furniture items such as the Single Bed, fireworks, and storage upgrades like the Wooden Storage.
How To Research Crafting Recipes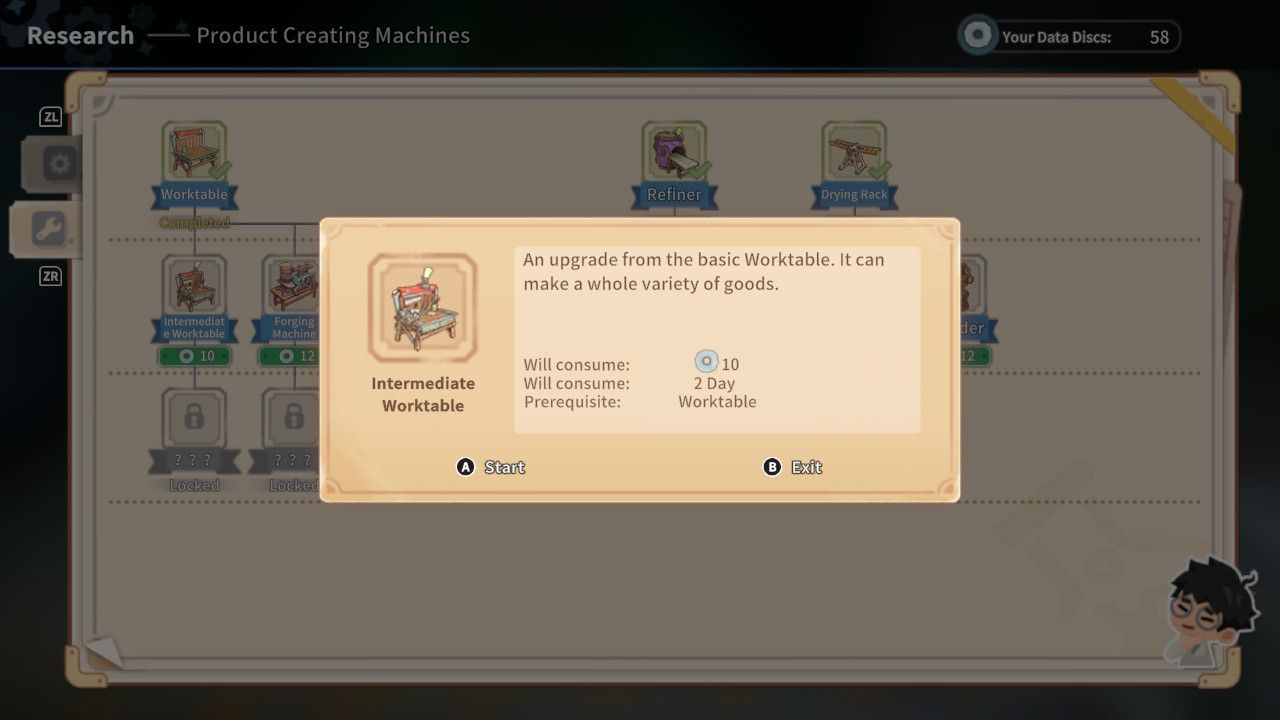 Another way you can obtain crafting recipes is from Qi, Sandrock's resident researcher.
Once you obtain your first Data Disk, which can be found randomly when breaking down Mixed Junk Piles at Eufaula Salvage, mining in ruins such as the Eufaula Salvage Abandoned Ruins, or purchased from the Eufaula Salvage store, you'll get a mission to seek out Qi.
Either by speaking to him or by using the research machine at the Research Center, you can gain access to Research.
With Research, you can unlock crafting recipes for new machines such as the Grinder, Processor, or Dew Collector in return for an amount of Data Disks.
Each research takes at least one day to complete, and afterward Qi will send you a letter commenting on what he's unlocked for you along with the recipe, and it will become available to make at your Assembly Table.
How To Obtain Crafting Recipes Via Quests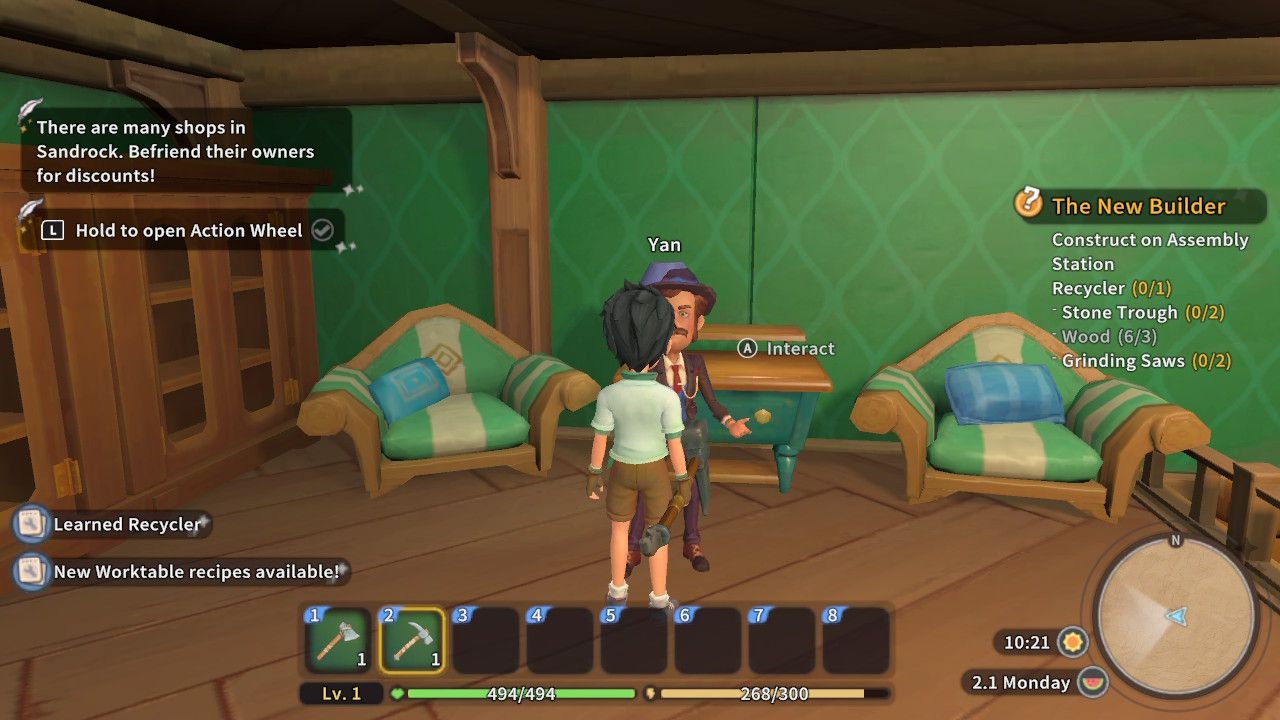 Some crafting recipes only become available once you've unlocked them via their particular mission.
Story missions often call upon you to build a specific machine and will give you a new crafting recipe as part of the mission, such as the tutorial missions introducing the Pickhammer and Recycler recipes or Picking Up The Slack introducing the Crane Lift recipe.
Machines like the Crane Lift can become available as a commission request after their associated mission has been completed.
Side missions like Made In the Shade can also give you new crafting recipes or reward you with them. During Made In The Shade, Arvio asks that you build him a Sunshade, and he'll give you the recipe for one as part of the mission.
NEXT: My Time At Sandrock: Knowledge Points, Explained