Quick Links
What Are Sharpening Stones?
Where To Find Sharpening Stones
As you explore the landscape in My Time At Sandrock, you'll use different tools to harvest raw materials that can be crafted into a variety of items. Some tools won't be strong enough to cut down dead trees or break up bigger rocks. In those cases, you'll need to upgrade your equipment.
RELATED: My Time At Sandrock: The Best Ways To Make Money
Upgrading your equipment includes gathering several materials beforehand, but not all of them are easy to find. While most of them can be gathered from the environment, others need to be bought from different vendors around Sandrock. Thankfully, we've found those pesky materials for you so that you can cut to the chase.
What Are Sharpening Stones?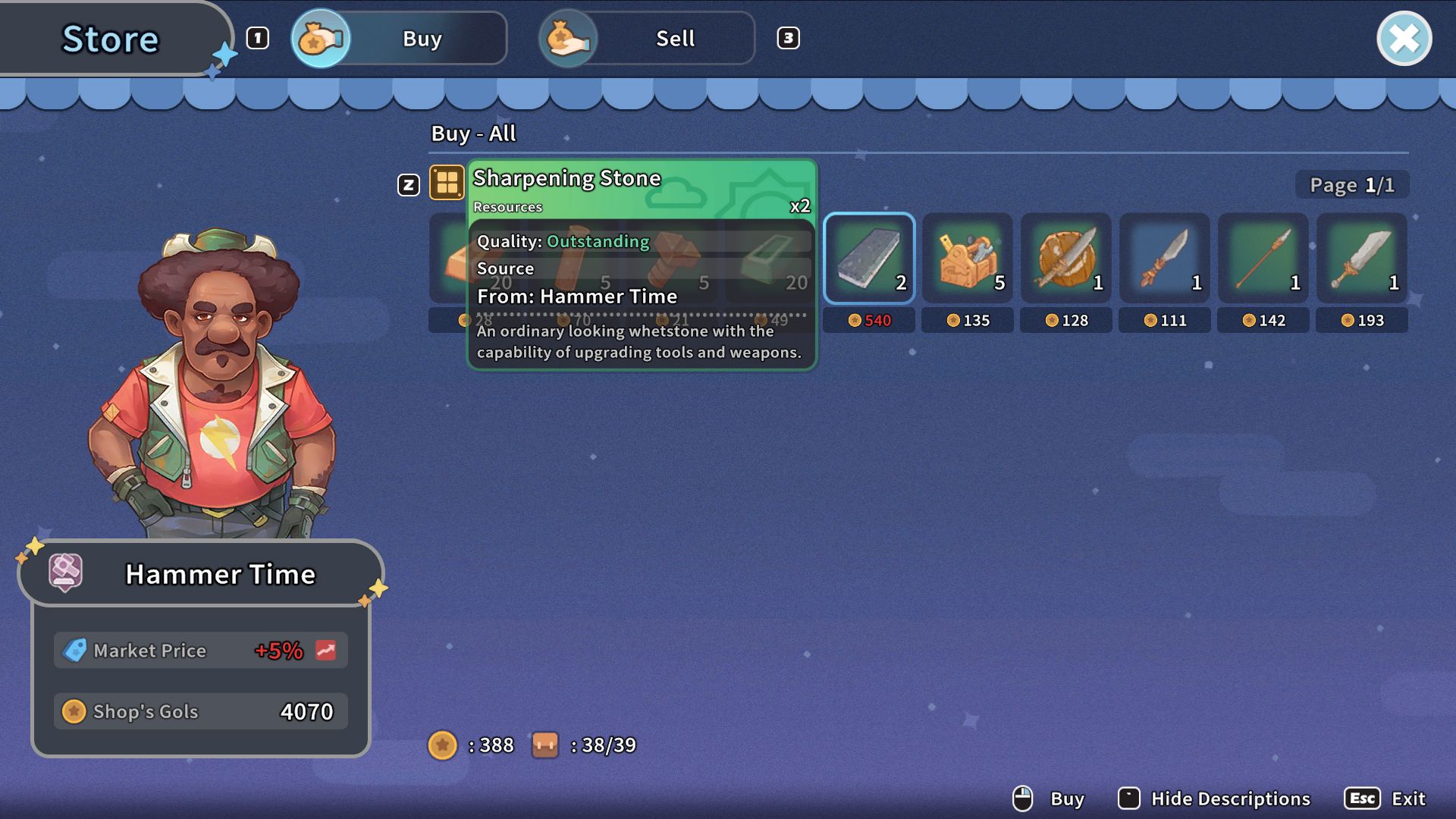 A sharpening stone is My Time At Sandrock's version of a whetstone. While you can craft basic tools early on, they will quickly become obsolete when looking for better resources.
You'll need a Sharpening Stone to upgrade your tools. However, unlike many raw materials, this one cannot be found in the Quarry or surrounding environment. You'll need to purchase it.
Where To Find Sharpening Stones
The easiest place to get Sharpening Stones is from Hugo's shop, Hammer Time. From your workshop, head straight across the train tracks and past the Blue Moon Saloon. There, you'll find a small shop where Hugo the blacksmith works.
You can purchase Sharpening Stones from him when they're in stock. They cost a few hundred Gols, though, so you may need to sell some items or complete commissions to afford them. However, it's worth the investment.
You may find Sharpening Stones in treasure chests scattered throughout the desert, but it's not guaranteed that you'll always find one.
Once you've purchased your Sharpening Stones and gathered the necessary materials, you'll be able to upgrade your tools and gather even more resources for building.
NEXT: My Time At Sandrock: Complete Guide To Commissions