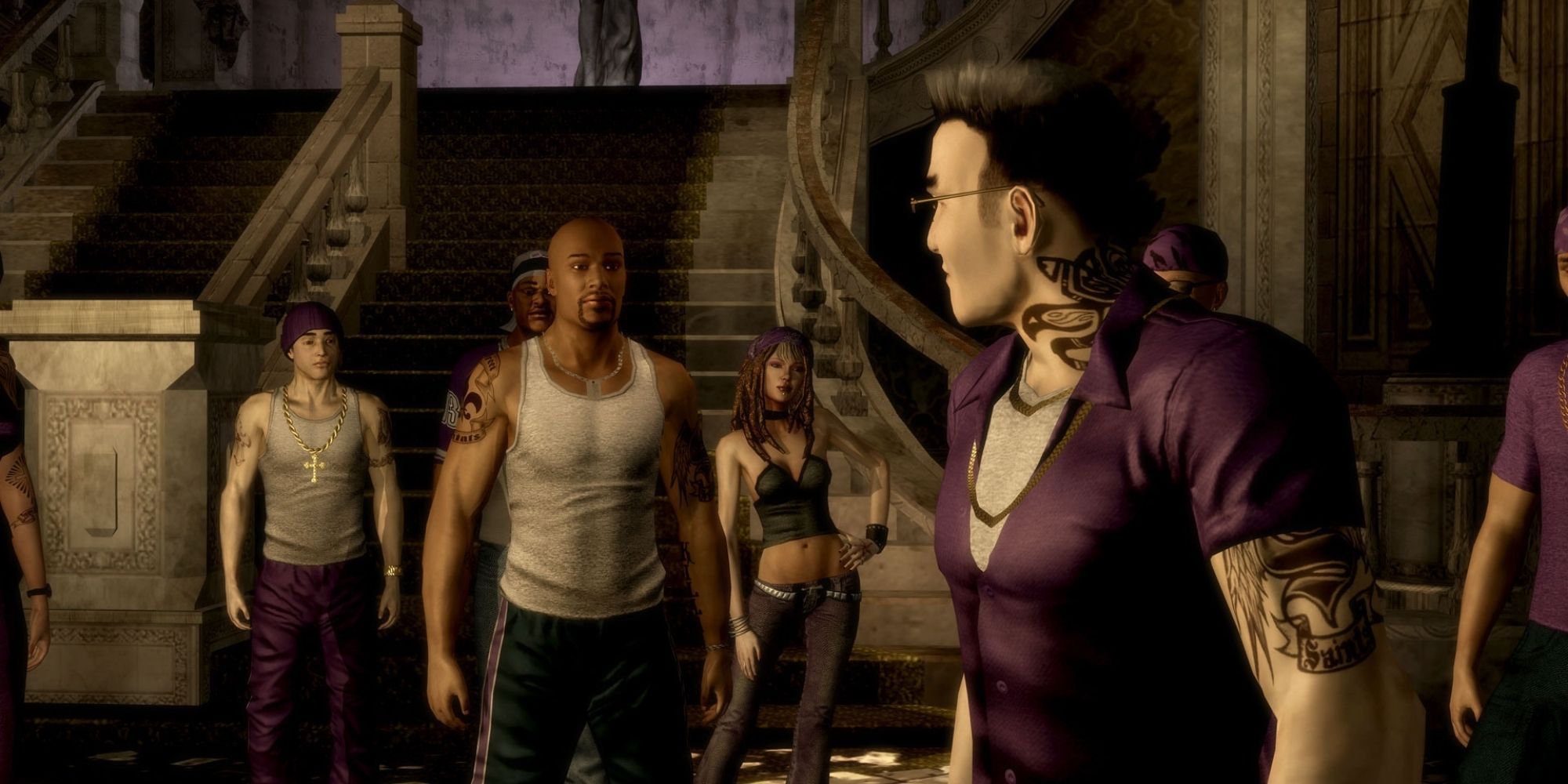 Volition was shut down by Deep Silver and Embracer Group in August, bringing its 30 years of experience in the gaming industry to an abrupt end. This came after the underperformance of the recent Saints Row reboot, a game so fraught with issues in development that devs reportedly had to pull 12-hour shifts just to get it out the door.
While it hardly ended on a high, Volition is warmly remembered for the first four Saints Row games as well as the Red Faction series. Now, one fan has returned to its website, only to find a goodbye message hidden away where many visitors would never find it – a YouTube link attached to the company logo at the bottom of the page.
Right now, the website only displays the announcement from Volition that it had been shut down, first shared in August. However, if you scroll down until you see the company logo, clicking on it will take you to another message left by the devs – a YouTube video for the song, 'Don't You (Forget About Me)' by Simple Minds.
In a year full of mass layoffs, it's a poignant message, as so many industry giants treat their workers like they're disposable. Too often, devs have to fight to keep their jobs in the industry, even if they have a track record of releasing popular games. Truly, the developers at Volition shouldn't be forgotten about, as they suffer for the actions of Embracer Group that they had no say in.
"You are why we kept making these games, and those of us that have been part of the Volition family will be eternally grateful. Farewell."
As highlighted by Twitter user @saintsgodzilla, who spotted this easter egg, the song also featured in Saints Row 2, making it a fitting farewell from Volition. This game is often seen as the high point of the series, balancing its serious and silly aspects more than any other entry, just before the daftness took over in Saints Row: The Third.
Volition's publisher, Deep Silver, has promised that Saints Row and Red Faction will "live on" since it owns the IPs. However, that doesn't change the fact that the long-running studio that brought us these games in the first place is gone, tearing so many developers from their jobs with very little warning. It remains to be seen what they get up to next.
Next: Spider-Man 2 Showed Up At Exactly the Right Time