Gathering materials in My Time At Sandrock will help you improve your craft as a builder, fulfill commissions, and get to know the area. Doing this legwork is a big part of being a successful builder in Sandrock, and it will set you up for success in all your endeavors if you plan ahead.
RELATED: My Time At Sandrock: The Church Of Light, Explained
With so many resources to collect, it can be difficult to know where to start. The map is quite large, and there aren't many instructions for what to do or where to find certain materials. Thankfully, we've done the hard work for you, so you can get started right away.
What Is Quartz?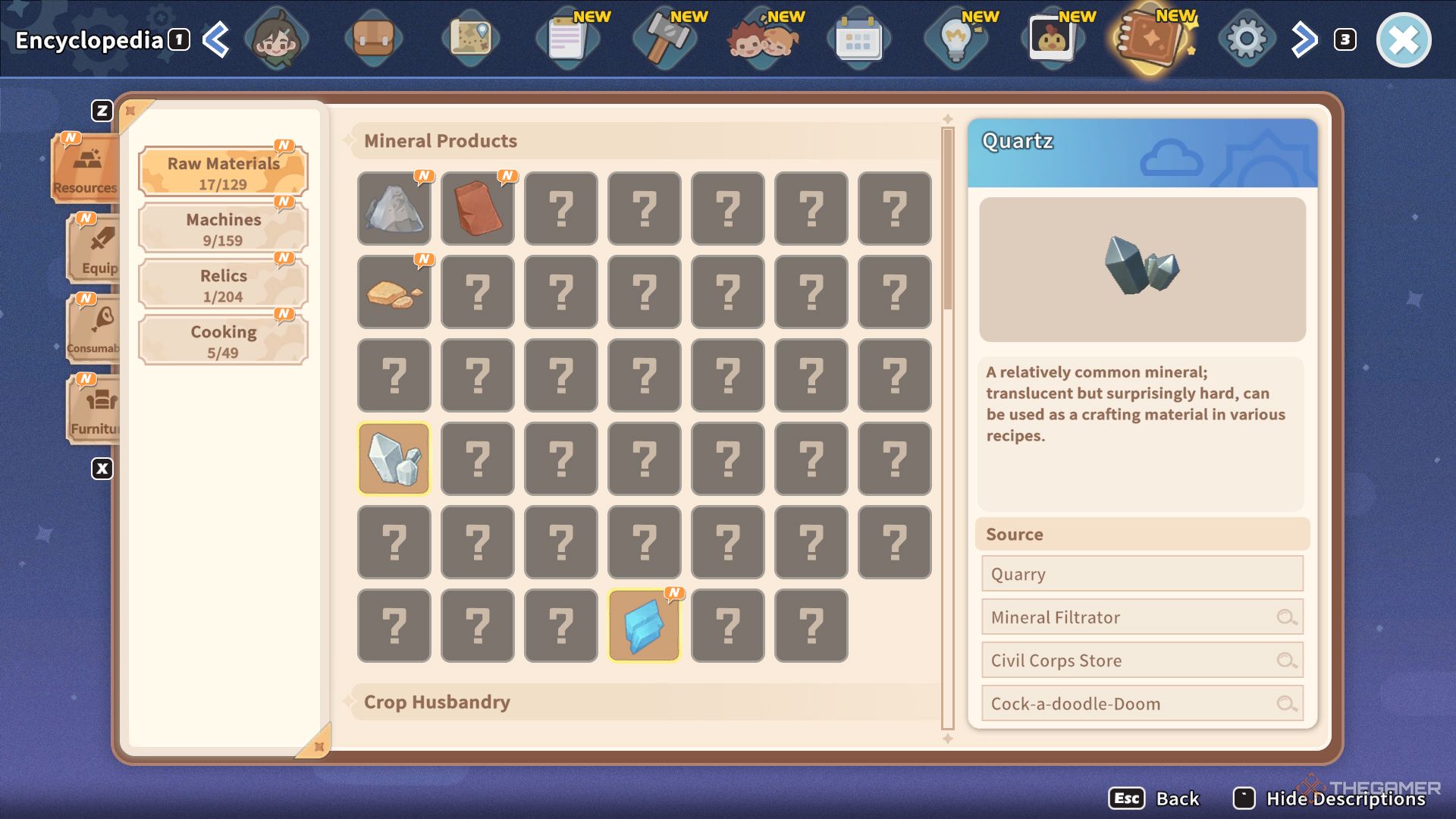 Quartz is a raw material found in My Time At Sandrock. It can be used in crafting to build new items at the Worktable or Assembly Station. It can also be gifted to villagers.
Obtaining quartz is an early task for the main story, as you need to build a furnace to help build the crane lift for Rocky. While you may have done some exploring of Sandrock before reaching this objective, it can still be tricky to know where to look for quartz.
Where To Find Quartz
Upon leaving your house, head behind it to find the Quarry. There, you'll find large brown rocks that can be quarried. You'll be able to find quartz by breaking these stones with your Pickhammer.
While you're not guaranteed to find quartz every time you quarry, there's a decent chance you'll find some when quarrying gravel.
Breaking up the gravel is the best way to find quartz early in the game. They respawn often, so you shouldn't run out for long.
You can also defeat enemies that drop quartz, such as the different roosters located behind your house. The Civil Corps Store sells quartz in exchange for tokens, if you really need to find some extra.
NEXT: My Time At Sandrock: How To Upgrade Your Machines