If you're a Star Wars fan and you hear the words 'Jabba the Hutt' and 'Scarface' in the same sentence, then I'm sure your heart just went all fluttery and tears welled up in your eyes. If I mention the name Guillermo del Toro as well, that heart rate becomes worrying and your cheeks are sodden. Well, I'm sorry to fly directly into your vents and blow up your heart via an unforeseen design flaw, but the veteran director wanted to make this movie, but it's never going to happen.
Speaking on the Happy Sad Confused podcast earlier this week, the Pacific Rim and Pan's Labyrinth director said, "I would love to do a Jabba the Hutt Scarface, his ascension in the crime family. But it's not a plan, I'm not announcing it."
Tip: If you're not announcing something, don't say it aloud on a podcast with 50,000 subscribers
Jokes aside, many fans have pieced this information together with information from another Happy Sad Confused podcast, in which host Josh Horowitz interviewed writer David Goyer. Goyer mentions that he was set to write a Star Wars film and that del Toro was attached to direct. The director confirmed the fact on X, the social media site formerly known as Twitter, in a now-deleted post. He also hinted at the film's contents with the letter "J" and "BB".
Reports of a Jabba the Hutt film have circulated since 2017, but nothing has ever come of it. Plans get changed and ideas axed all the time in Hollywood, not least since every IP in the world has started trying to replicate the success of the MCU. Still, if P.T.'s biggest fan and the star of Death Stranding wanted to direct a Scarface-esque Tatooine adventure detailing the rise of Jabba through the family's corrupt, corporate ranks, then why did nobody let him?
A big name director who has incredibly popular genre movies in his repertoire seems like a no-brainer for the Star Wars franchise, and letting him work on his passion project exploring the gritty criminal underbelly of this universe through the lens of Jabba the Hutt fills a gap previously unexplored in mainstream Star Wars media.
Because that's what media is nowadays: filling gaps. How did they get those Death Star plans? Let's find out more about the guy who was in that one-off film about getting the Death Star plans because it was unexpectedly popular. What about a series about that guy who was a throwaway joke damned to spend all eternity being digested by a giant anus in the desert? We've already made a series about him in everything but name? Ah, it doesn't matter, just means we can put extra references in.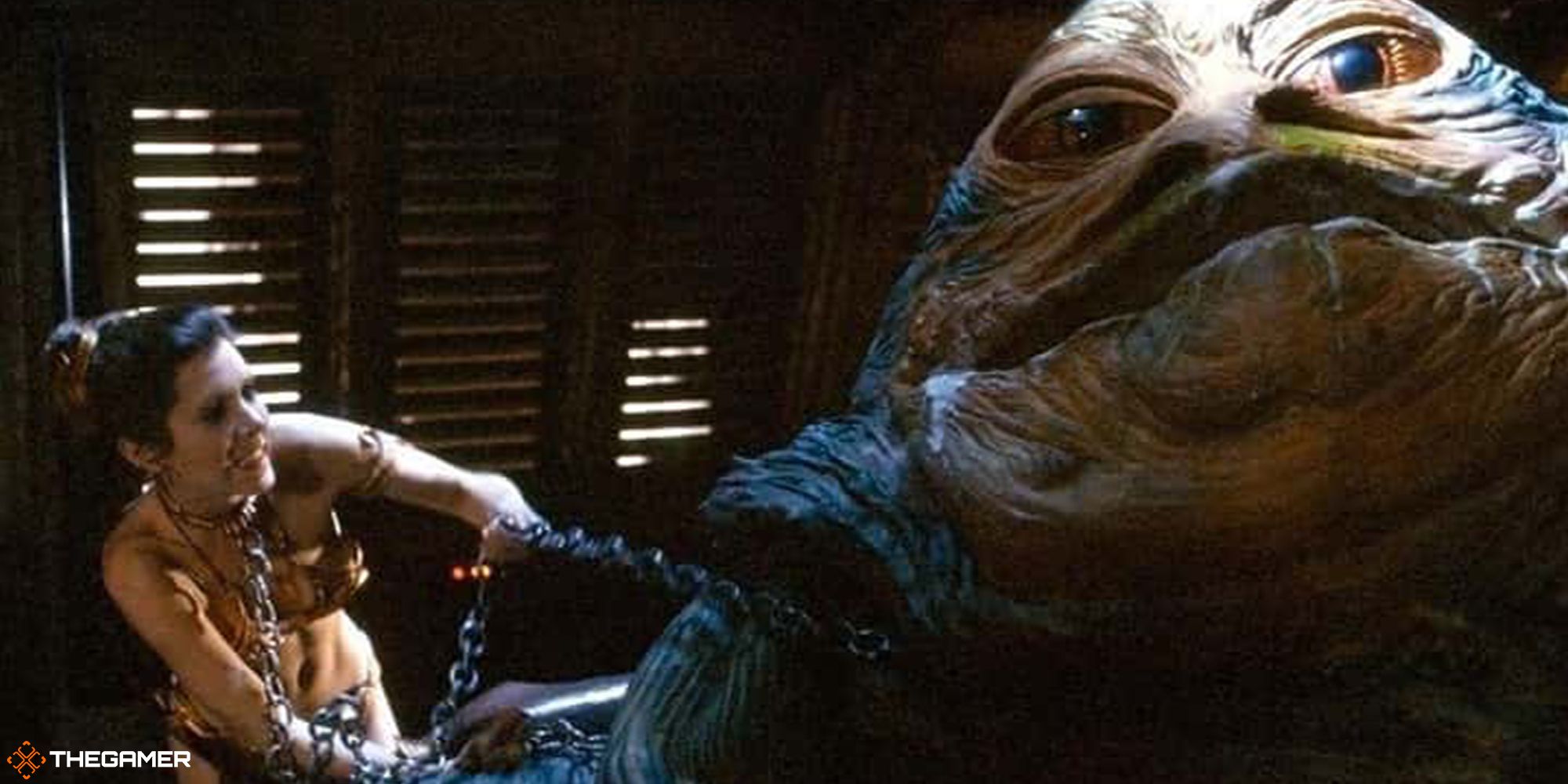 I'm being harsh, but so much Star Wars these days is watered-down reference soup, only fun for those who like to point at the screen every time someone from the Clone Wars shows up. I've long since grown tired of keeping up – Luke Skywalker was the final straw for me – but every so often there's a hidden gem among the piles of Tauntaun dung.
Shows like Andor are what keep you watching. And a Guillermo del Toro Scarface/Jabba mashup could have been just that. The director clearly loves Star Wars, and the love and attention of a genuine fan could be what turns a film from lead into gold. There's no guarantee that just saying the names of two things that people love and smashing them into each other like the plastic toys they're trying to sell would result in a better film than Star Wars has seen since the '80s, but I would have liked to see Guillermo del Toro give it a shot. After all, I bet he's as sick of the current state of Star Wars media as the rest of us.
Next: Warhammer 40,000 Has An AI Primarch Now