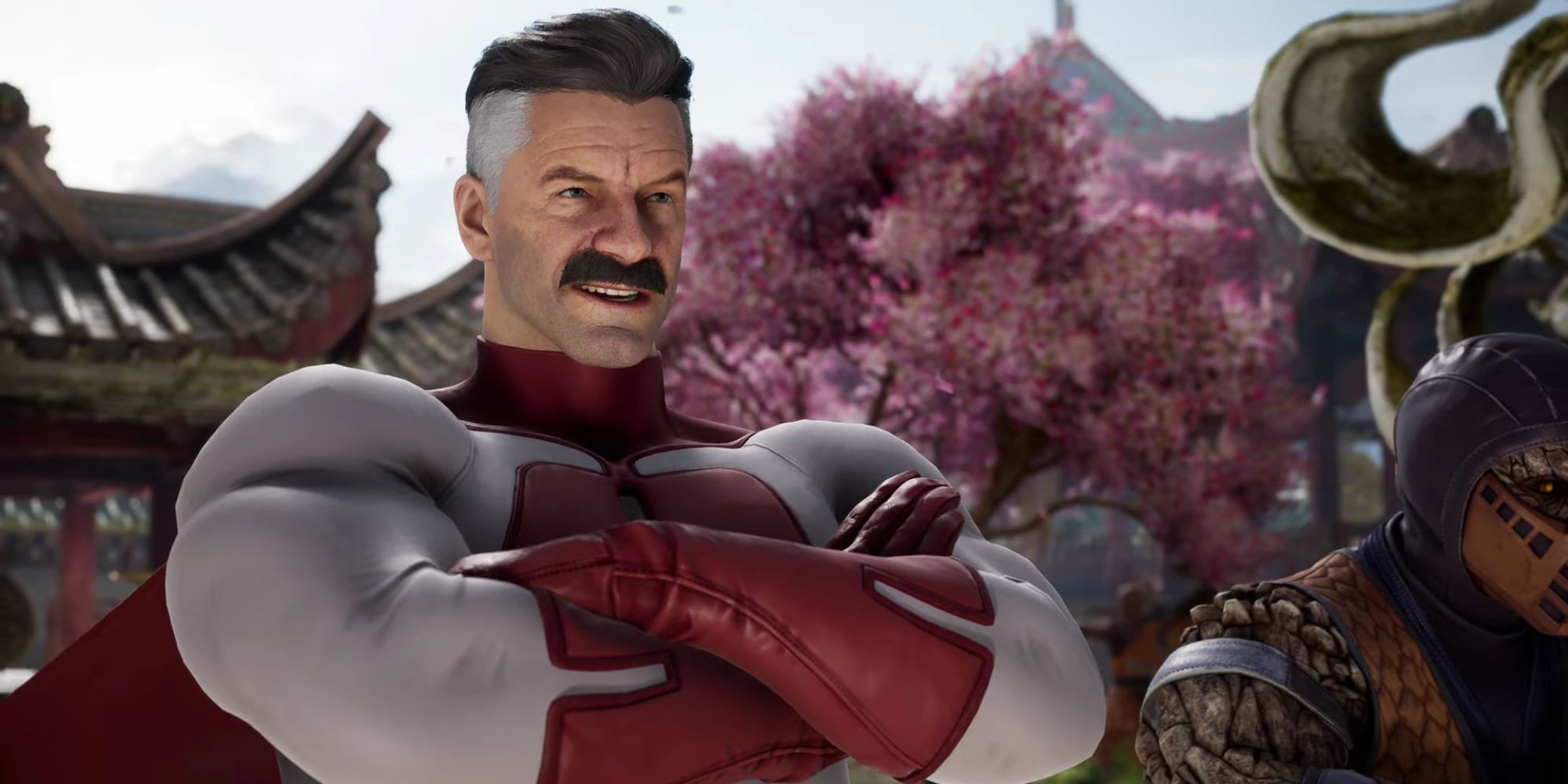 Mortal Kombat 1's Omni-Man gameplay reveal trailer has seemingly confirmed that DLC characters don't include additional costume packs anymore, and fans aren't happy about it.
After a shockingly rocky launch that seems to have split the Mortal Kombat community, you'd think that Omni-Man being added to the game as its first DLC character would be an undeniable win, but that doesn't quite seem to be the case. Although fans seem to be happy with how the character has been adapted for Mortal Kombat, his recent gameplay reveal trailer hinted at yet another issue with how content is being released.
Interestingly, the trailer for Omni-Man also indicated that his release might have suffered a small delay, as the Xbox Store originally showed him as releasing on November 6, three days earlier than his actual release date of November 9.
Or, to be more accurate, how content isn't being released. The end of the Omni-Man gameplay trailer showed a render of Nolan next to his release date and with a mention that players can purchase the Kombat Pack to get early access to him. In Mortal Kombat 11's gameplay reveal trailers, this would then be followed up with the reveal of a skin pack that was coming alongside the character, like this trailer for Shang Tsung that shows off a Klassic Arcade skins pack.
Fans expecting to see the same sort of thing at the end of the Omni-Man trailer have been disappointed to find out that Mortal Kombat 1 isn't offering anything of the sort alongside its Kombat Packs, as it's not mentioned at the end of the reveal like it previously was in trailers for Mortal Kombat 11.
This was pointed out by Redditor Youngstown_Mafia on the Mortal Kombat subreddit, who showed off some of the previous skin packs that came with Mortal Kombat 11 alongside the caption, "Remember when we used to get skin packs included with our DLC characters…now we get nothing". The post quickly became one of the most upvoted threads on the Mortal Kombat subreddit, with over 1,500 likes as of the time of writing.
Youngstown_Mafia isn't the only one to have noticed this change between Mortal Kombat 11 and Mortal Kombat 1, either. Another highly-voted post on the Mortal Kombat subreddit comes from riverkarma69420, who screenshotted another reaction from a disgruntled MK1 fan who had noticed the lack of skin packs, saying, "Feel more and more like we all got scammed each day…".
The comments section of each of the posts shows a ton of unhappy players pointing out how indicative it is of some of Mortal Kombat 1's biggest issues. One particularly fierce comment comes from Redditor GrimmTrixX, who said, "Why give skin packs for free (or charge $5 for 3 very unique skins for a few Fighters in MK11) when you can charge $8 for 1 skin in the Premium store? They know enough people use the premium store to warrant this shitty behavior. This is the future of MK and its disgusting".
Next: Super Mario RPG Preview – I Get It Now