Mario, for being a plumber, is a very versatile bloke. Kart racing, Olympic gymnastics, world-league tennis tournaments, real estate and property management – he's done it all. This is all without even mentioning the showstopper parties he throws every few years or so. All those coins have to be spent on something!
Related: Best Mario Games On Switch
A particular corner of the Marioverse that fans always look forward to revisiting is his RPGs. Whether getting his origami on as Paper Mario or teaming up with his brother for some outlandish hijinks in the Mario & Luigi series, there have been some real shining gems on offer. Here's every turn-based adventure Mario's ever taken, ranked.
12
Paper Mario: Sticker Star
Heaven Knows It Barely Qualifies As An RPG
Coming in at the bottom is the much-maligned 3DS Paper Mario entry, Sticker Star, which stripped away much of the series' charm and identity in favour of a New Super Mario Bros.-esque overlay, complete with a world map and rote-level themes.
Grass, desert, lava, you know the drill. Making the list only by bearing the Paper Mario name – because Heaven knows it barely qualifies as an RPG – Sticker Star's occasional roguish charm and banging soundtrack aren't quite enough to salvage it.
11
Mario & Luigi: Paper Jam
Another Casualty Of The 2010s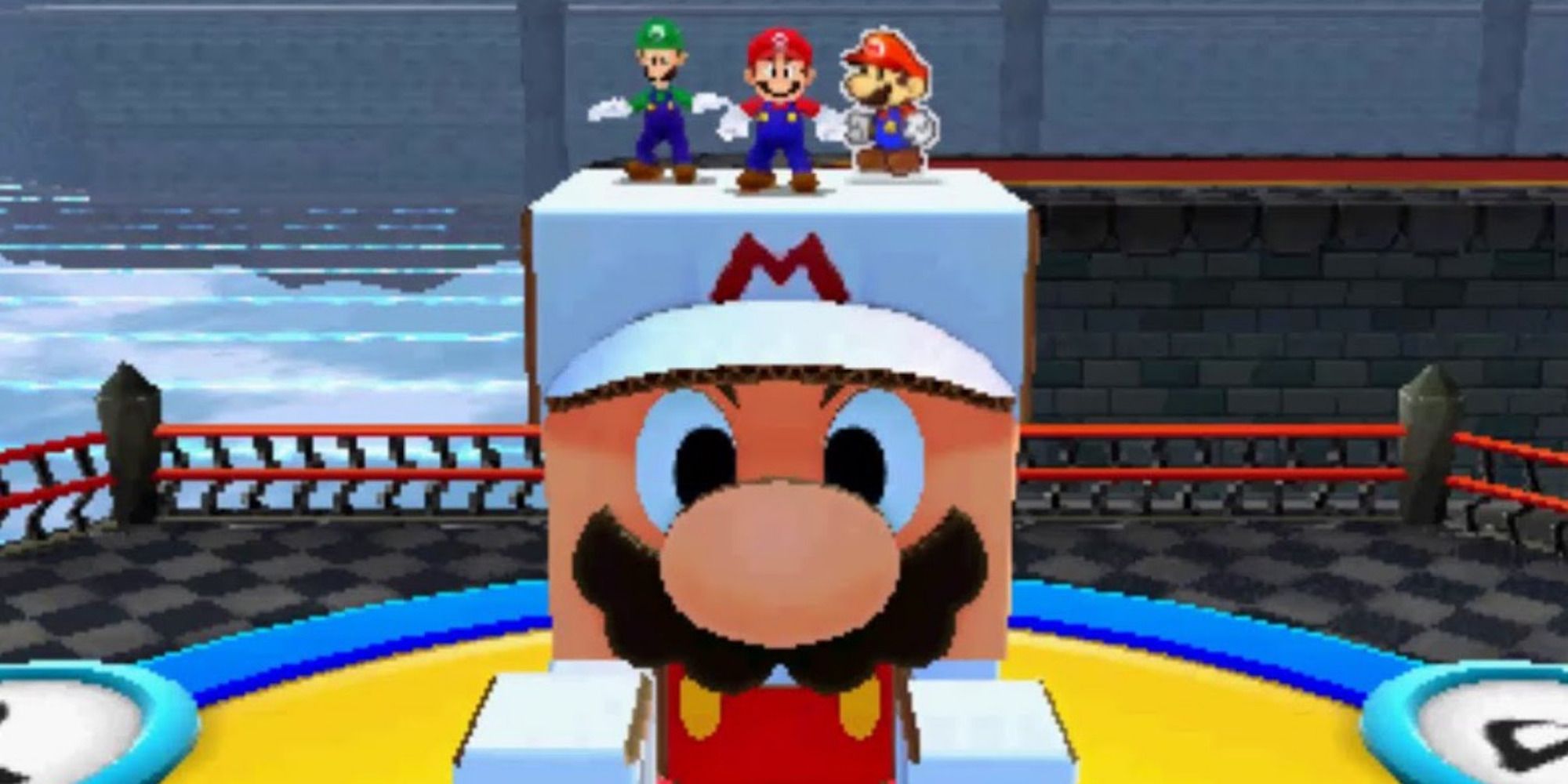 Another casualty of the disappointing mid-2010s trend of homogenising all Mario media, Paper Jam gets a leg up over Sticker Star for two reasons. One, it retains the fantastic battle system of the Mario & Luigi formula, complete with bonkers, screen-filling Bros. moves; and two, it at least superficially delivers on the concept of crossing over the two major Mario RPG subfranchises.
Otherwise, Paper Jam is a pretty miserable experience, since most of your playtime is spent recovering Paper Toads and crossing barren open fields bereft of any of the whimsy both universes are known for. Forget the paper; it's the creativity that got jammed here.
10
Paper Mario: Color Splash
An Improvement, But Not The Best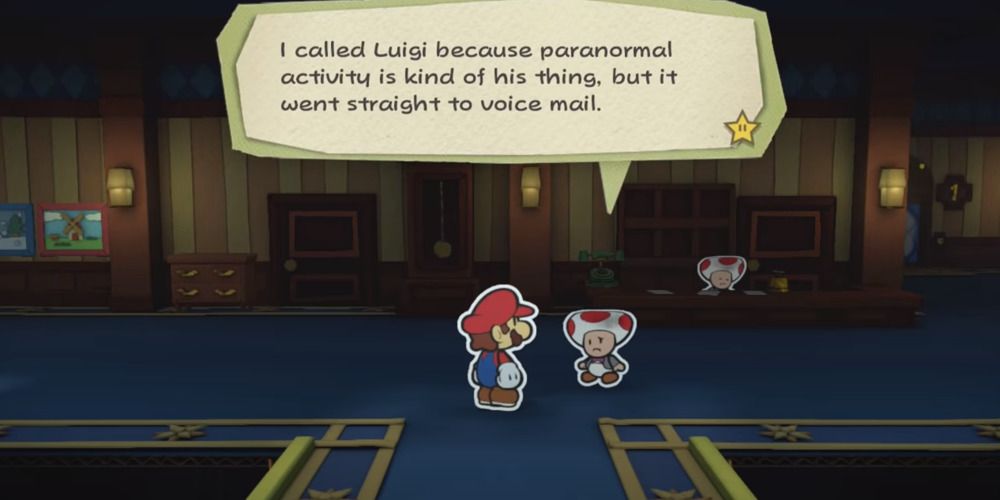 The second of the Paper Mario games, this Wii U instalment greatly improves on Sticker Star by addressing its most derided faults. For one, levelling up returns (with your crucial paint reserves growing the more foes you vanquish) and there's generally been more thought put into the game's RPG systems.
Related: Every Paper Mario Game, Ranked
The story and character design have been given a spruce-up, too. The action shifts from the Mushroom Kingdom to the lurid Prism Island, a locale change that allows for far more unique stage concepts. A haunted hotel, conspiracy-laden café, and underground military base all put in appearances.
9
Mario & Luigi: Dream Team
Now We're Getting Into The Good Stuff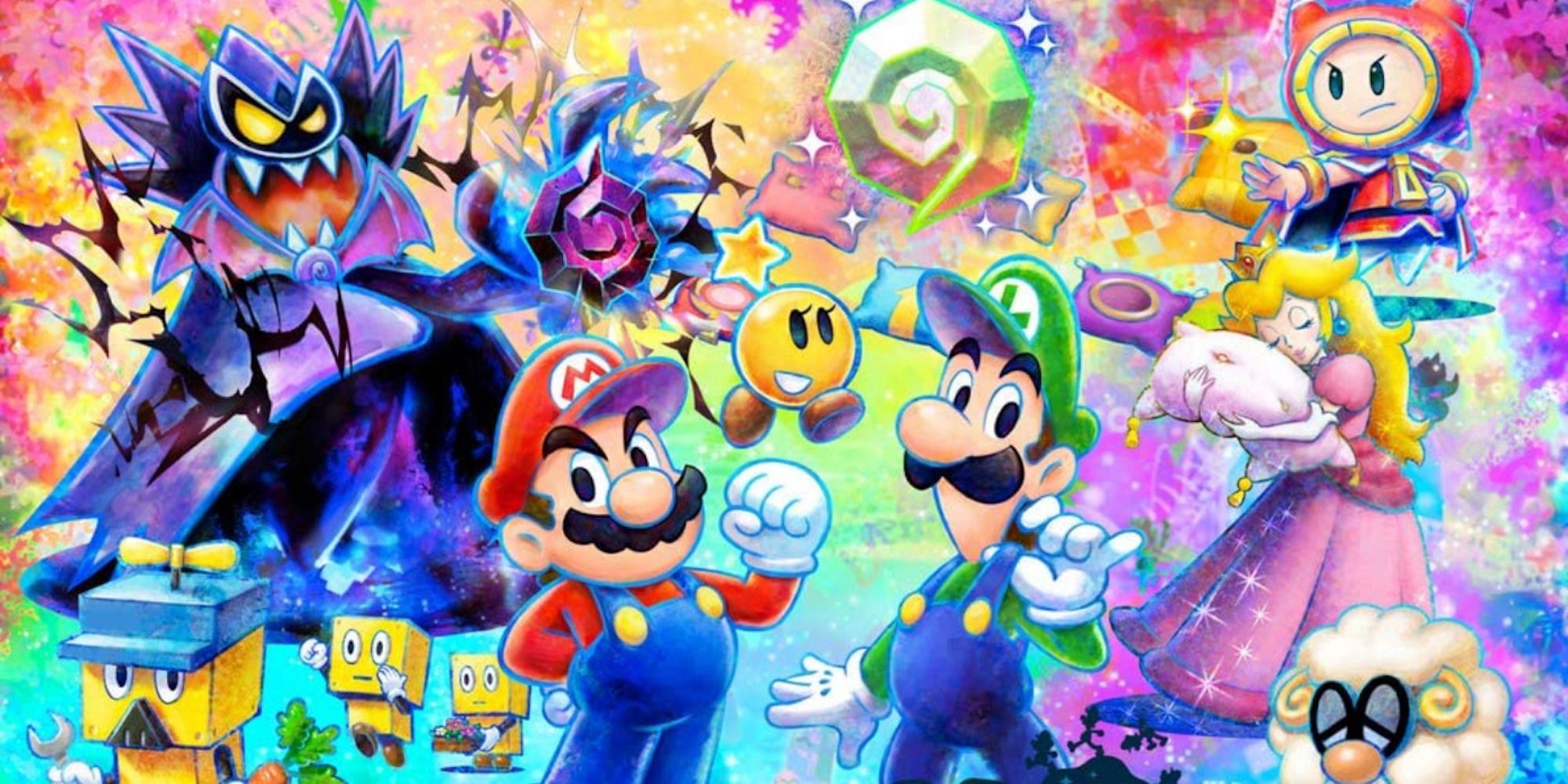 As developer Alphadream's final genuine punt at a Mario & Luigi title before they sank into the doldrums of endless remakes (and eventual bankruptcy), Dream Team was a pretty ingenious effort. Granted, it was weighed down by its overambition and an overreliance on fetch quests in places, but there's no denying the spark on display.
Exploring the world of dreams meant the designers could get as surreal as they chose. Manipulating Luigi's face on the touchscreen – tugging on his facial hair, tweaking his nose – to elicit changes in the dreamverse was inspired, as were the 'Giant Luigi' battles.
8
Paper Mario: The Origami King
Suddenly, Partners Were Back!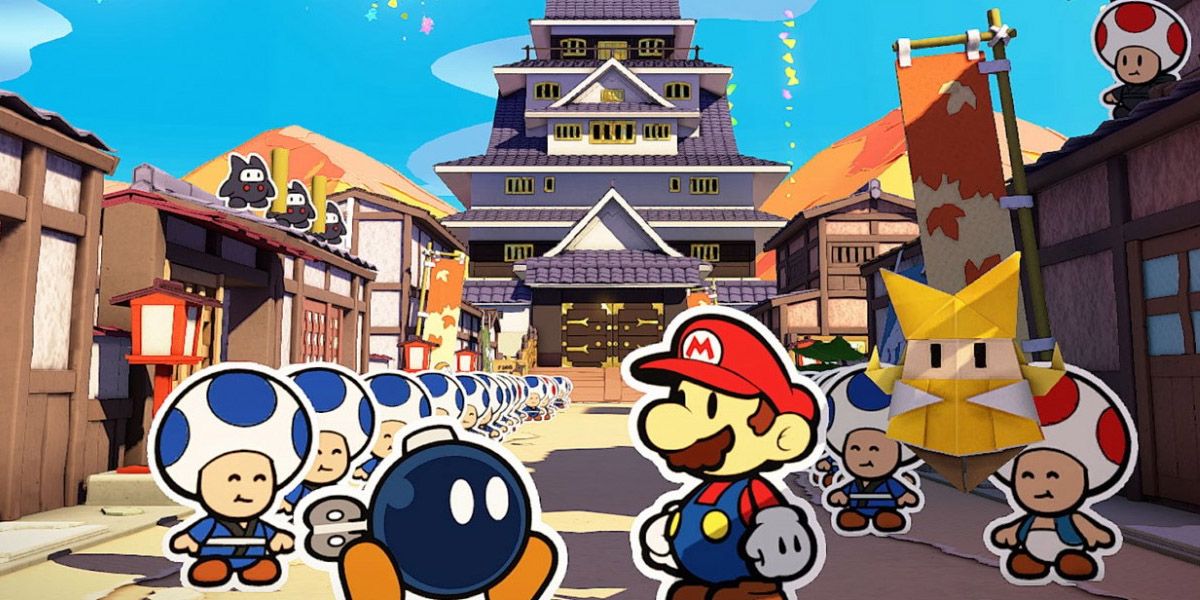 The Origami King reignited a passion for the Paper Mario series that many longtime fans felt they'd had beaten out of them by years of disappointment. It was like manna from Heaven; suddenly, partners were back! You no longer needed to burn through inventory space to pull off basic attacks! The villain wasn't Bowser!
Of course, it wasn't perfect, and for every charming setpiece, like a forest of disco-dancing trees, came one that ground the pace to a halt. Does anyone fancy an interminable chapter spent navigating a health spa with Kamek? The battles, too, were odd, making use of a spinning puzzle ring that scuppered any real strategy.
7
Super Paper Mario
One Hell Of A Story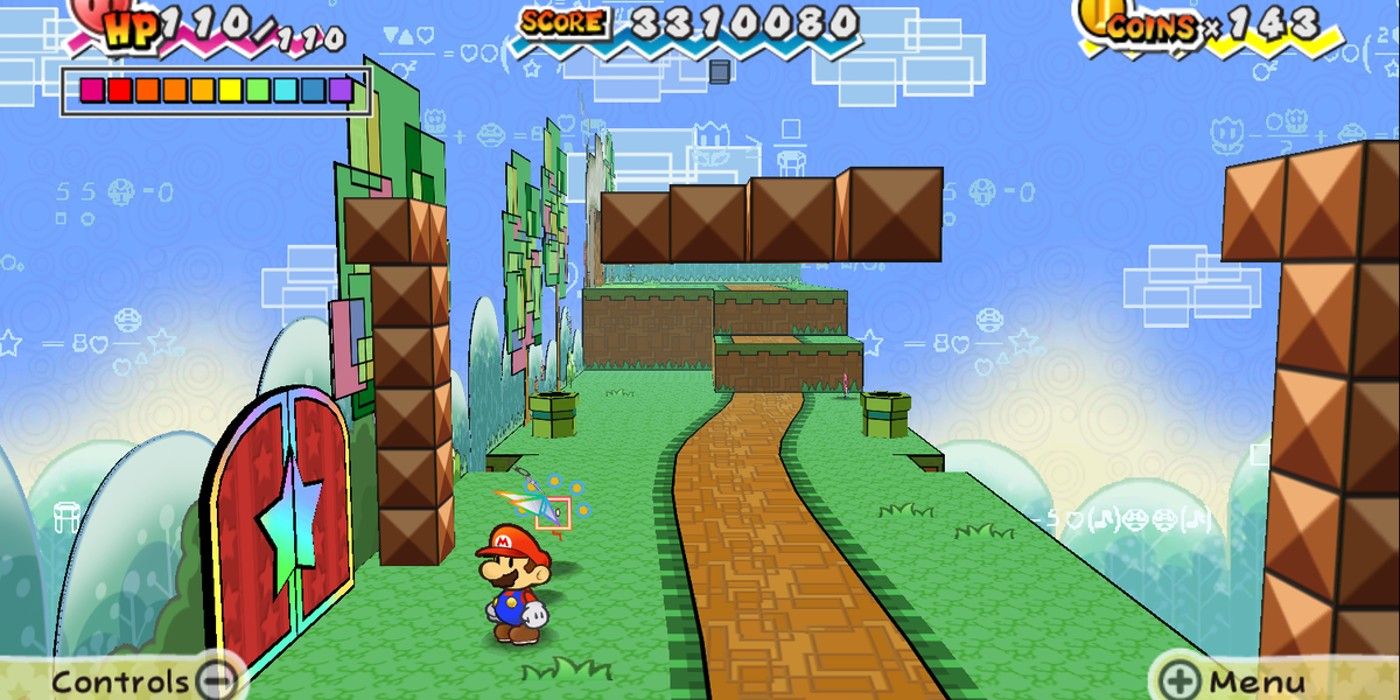 Super Paper Mario was probably the first clue that things were getting a tad off track for the two-dimensional hero, swapping out turn-based fights for the usual hop-and-bop Mario fare. It arguably compensated for this, though, with the most off-the-wall narrative (and gut-busting writing) the entire Mario series has ever seen.
Bet you never thought you'd play through an extended Exorcist homage, did you? Or witness Mario in a work camp? Or the gang contending with a trip to Hell? Or Luigi being the key to the universe's destruction? Tetsuya Nomura can only bow in reverence.
6
Mario & Luigi: Partners in Time
When This Thing Works… It Soars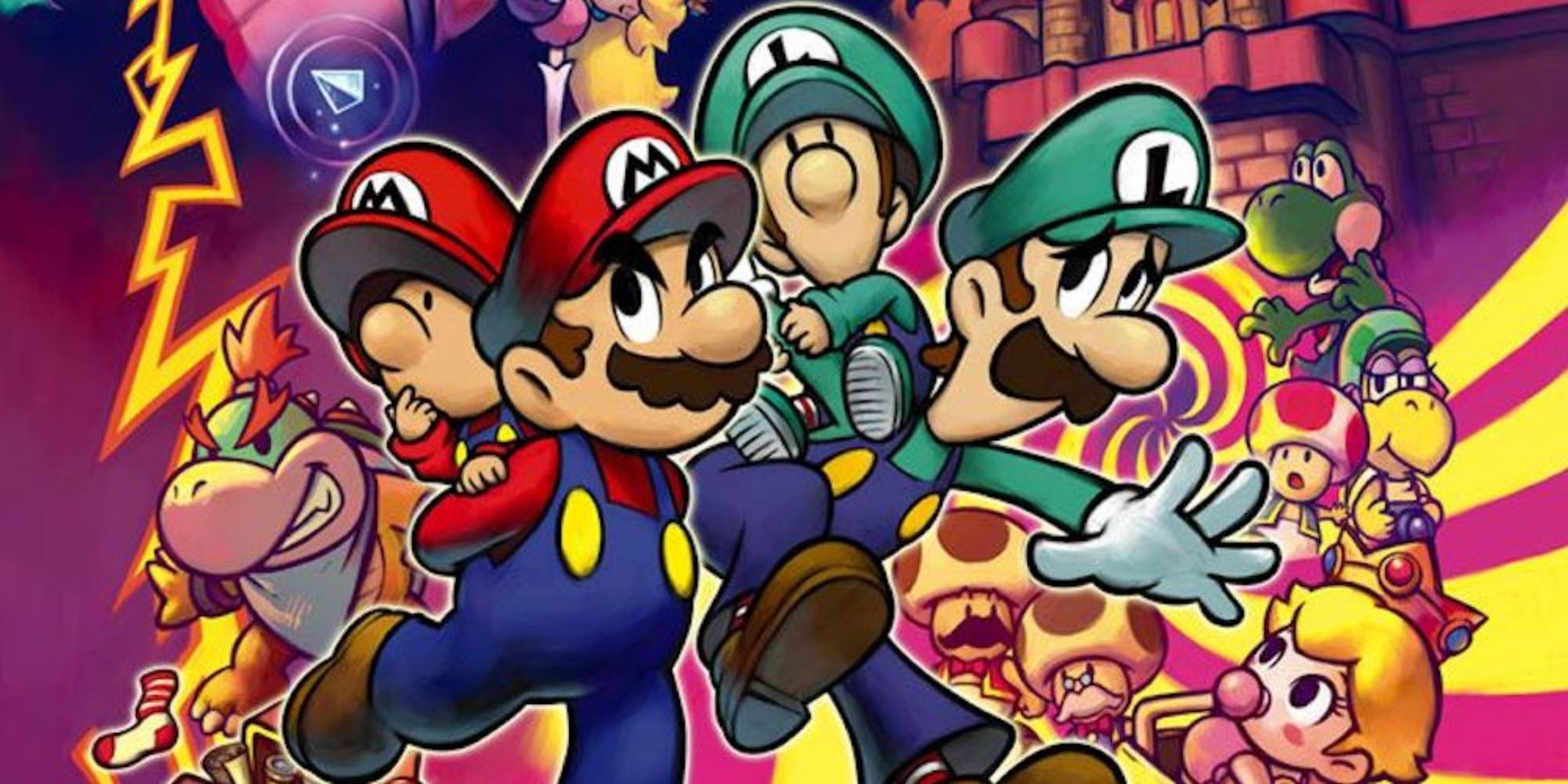 Partners in Time is perhaps the most undersung masterpiece in the Mario RPG catalog, and on a technical level it isn't as tight as some of our higher entries, so we can't in good conscience claim it's better than, say, Superstar Saga. But, dear reader, when this thing works… it soars.
Related: Every Mario & Luigi Game, Ranked
Gone is Bowser for much of the adventure, replaced by the Shroob alien invaders, who waste no time rendering the Mushroom Kingdom a Lynchian hellscape. Its residents are repurposed as energy batteries in a downright disturbing Matrix parallel, and on top of this, you've got the unique mechanic of controlling both the adult Mario Bros. and their baby counterparts, which is a paradox waiting to happen.
5
Mario & Luigi: Bowser's Inside Story
It Sounds Revolting, But They Made It Work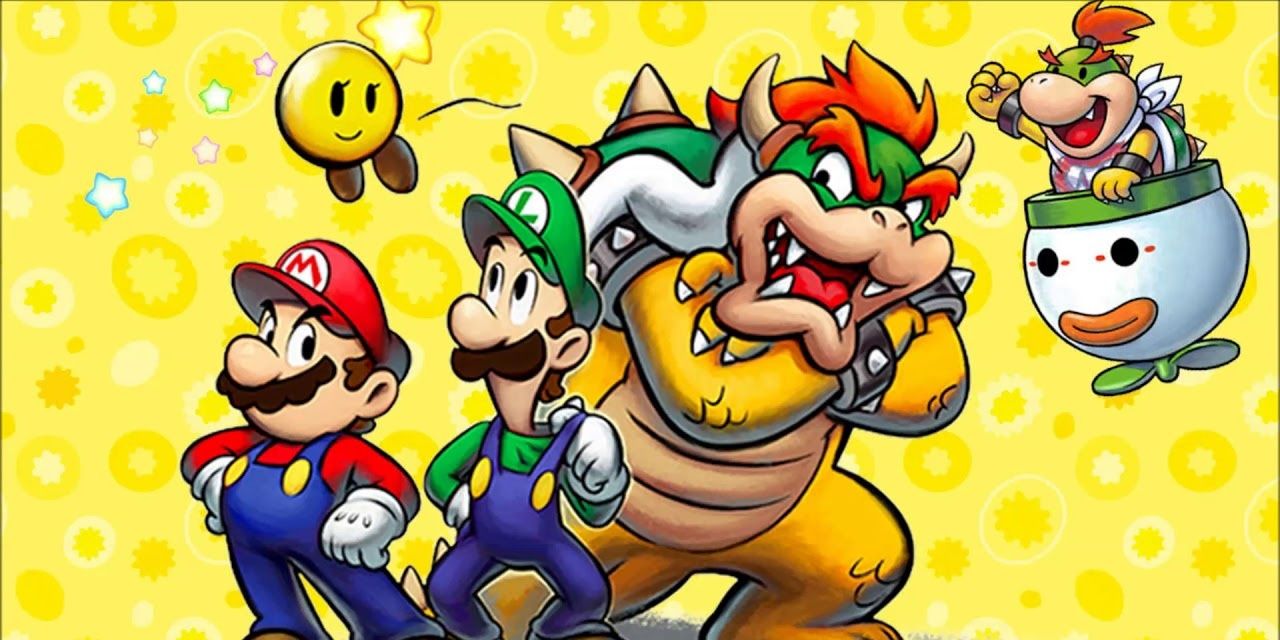 Bowser's Inside Story represents the point at which Alphadream, presumably high off how twisted they were able to make Partners in Time, decided to push the envelope to its limits. So here we have a game set mostly within the Koopa King's innards – which is as revolting as it sounds, but they make it work.
Whether you're poking around inside Bowser's lungs to help him blow down an obstruction, or hammering adrenaline into his muscles to pump his strength up, the dual-character mechanic is fabulous. Plus, we always love a chance to control the almighty villain himself.
4
Paper Mario
A Classic RPG That Players Of All Ages Can Enjoy
Initially conceived as a sequel to Super Mario RPG, the clever clogs at Nintendo got the idea to turn the game into a storybook-styled standalone adventure. Hence, we got the first Paper Mario for the N64 and fans worldwide fell in love instantly.
This is a classic, timeless RPG that players of all ages and skill sets can enjoy. Combining a captivating, weathered art style with gentle challenge and soothing music, it's like a mug of warm mushroomy cocoa that you can always count on to cheer you up – that Tubba Blubba chapter beats anything in Final Fantasy, hands down.
3
Mario & Luigi: Superstar Saga
A Quirky, Offbeat Mario RPG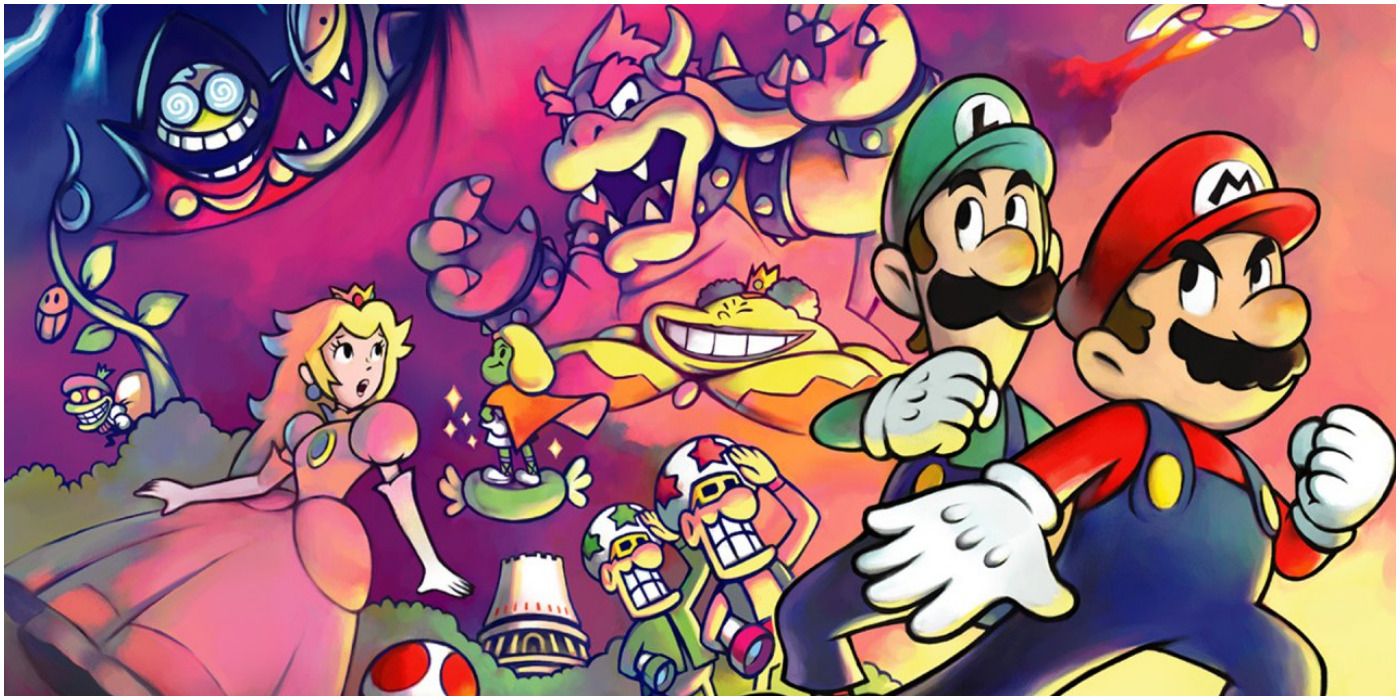 When Superstar Saga debuted, players didn't know what to expect. A quirky, offbeat Mario RPG on a handheld system? Surely this could never live up to its big-screen cousins, and yet, the game won us all over with its self-referential dialogue, satisfying power attacks, and chunky runtime.
For upwards of 40 hours, you'll be questing across the Beanbean Kingdom, a neighbouring nation under siege by the villainous Cackletta, and her dogsbody Fawful, whose broken English and card-carrying evil won him an instant place in the hearts of Mario fans.
2
Paper Mario: The Thousand-Year Door
The Pinnacle Of The Paper Mario Formula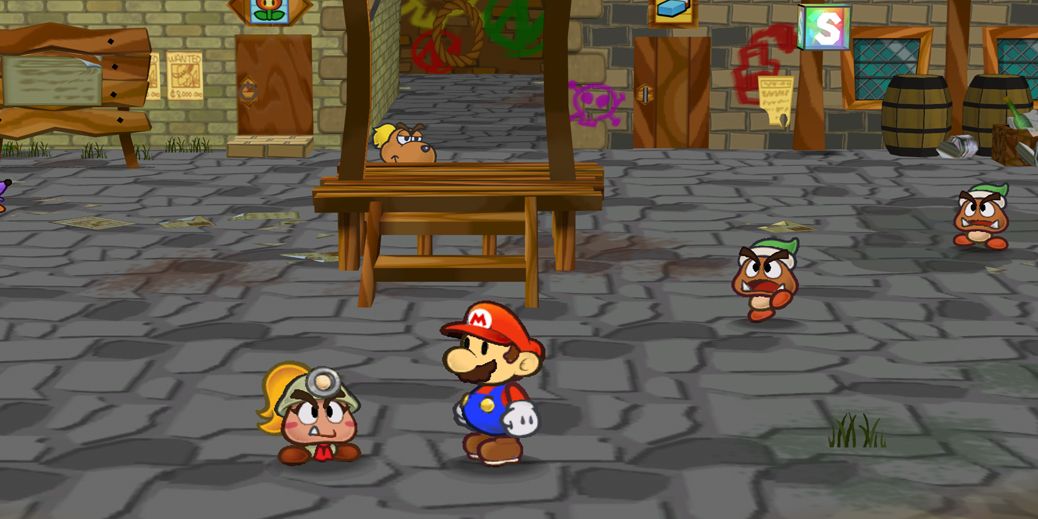 There's no way to sugarcoat it: TTYD represents the pinnacle of the Paper Mario formula and set a standard that has yet to be topped. It took PM64's basic setup and expanded upon it greatly, adding such touches as Superguarding, audience participation, and badge trading, to allow you to customise your play style.
Related: Every Paper Mario Party Member, Ranked
And man, the partners in this game are great, from Madame Flurrie, the vain opera singer, to Admiral Bobbery, a grieving war veteran, and Goombella, the plucky archaeologist. They're all treasures, every single one of them; and new fans can also meet them, thanks to the ground-up TTYD remaster on Switch.
1
Super Mario RPG
The Beauty That Started It All
If there's any game deserving of the top spot, it's Super Mario RPG: Legend of the Seven Stars, otherwise known as the beauty that kicked off the entire Mario roleplaying enterprise. When this one launched on SNES, so muted were its sales that Nintendo didn't even bother with a PAL release.
As the years went by, more folks began to take notice, appreciating the game's complex but engaging battle system and the various quirky touches Square-Enix brought to the table. Before long, Geno was every Smash player's top pick, and the fanbase collectively demanded a remake, which seemed impossible until 2023, when Mario RPG received a full glow-up on Switch.
Next: Every Mario Game In Chronological Order