Quick Links
Preparing To Fight Dettlaff
The Witcher franchise is known for its epic adventures and terrifying monsters. Some of these encounters are nothing more than thoughtless, bloodthirsty monsters, while others are driven by passionate motives developed from delicate and often heart-rending backstories. As a witcher with a white knight complex, Geralt's self-appointed duty is often to decipher the difference between these two and fulfill the contract accordingly. But with characters such as Olgierd Von Everec and the higher vampire, Dettlaff, that line can get blurred beyond comprehension, even to a witcher's eyes.
Related: The Witcher 3: Now Or Never Side Quest Walkthrough
The first time Geralt meets Dettlaff in The Witcher 3's Blood and Wine expansion, the encounter is sudden, taking Geralt off-guard by Dettlaff's speed and ferocity, though he manages to navigate the fight until help arrives. However, their second face-off is largely regarded as one of the most challenging boss fights of the entire game. This is rightly so as it is the very last showdown before Geralt may wind down at his newly acquired vineyard — Corvo Bianco.
Updated November 3, 2023, by Sean Murray: WBlood & Wine's Dettlaff fight is perhaps the toughest in The Witcher 3, but it's not unbeatable by any means. That's why we've refreshed this guide with improved formatting and more breakout tips to make defeating Dettlaff that much easier.
Preparing To Fight Dettlaff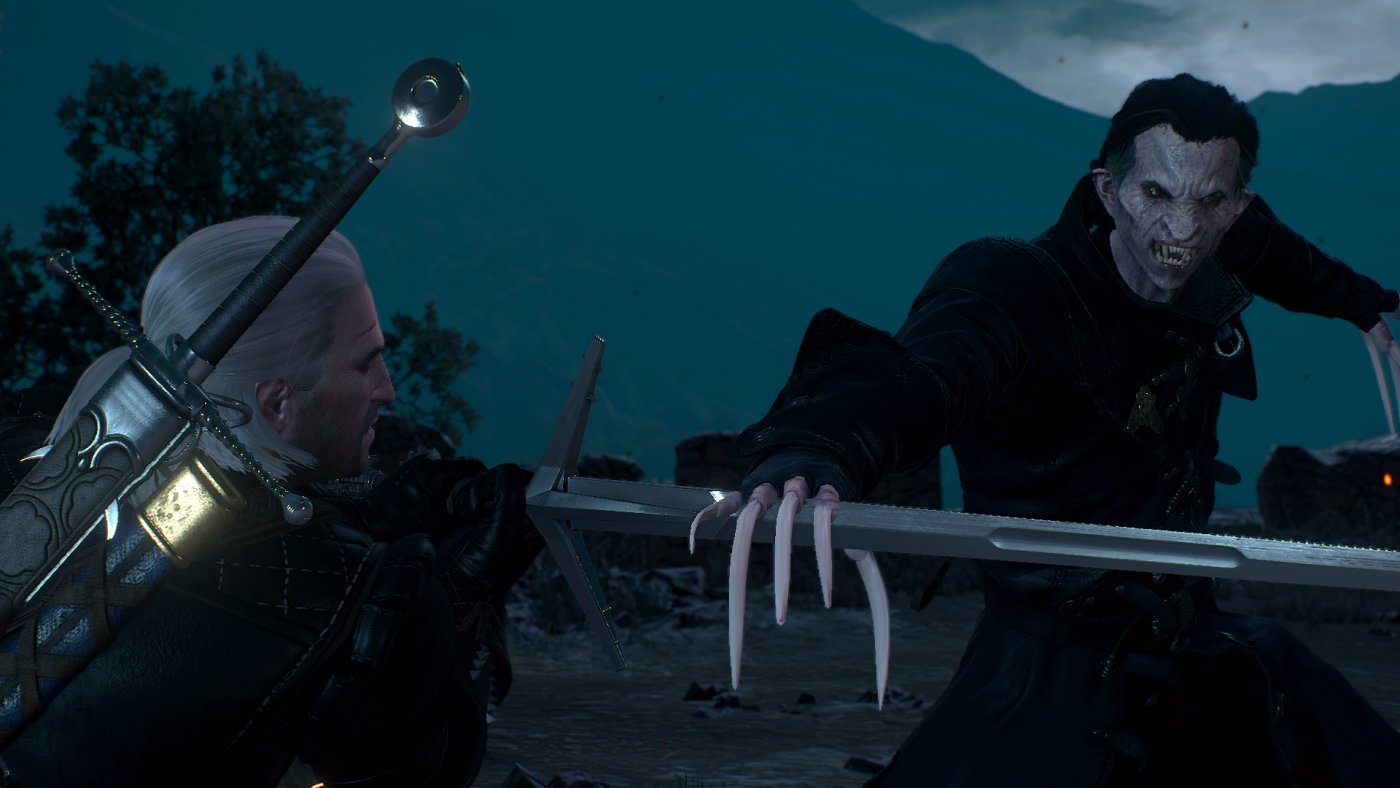 Proper preparation is always a big part of a witcher's success, but it is absolutely crucial when coming up against Dettlaff in this final showdown. If this is your first playthrough, you will want to prioritize getting your OP build in check, as some of the features that can really make a well-thought-out skill set shine will have only recently become available to you while playing through the Blood and Wine DLC.
Fighting Dettlaff is a rare instance where an overpowered sign build could even be a massive boon to your gameplay, as Dettlaff, like any vampire, is averse to fire. Regardless, Geralt will want his silver blade coated in vampire oil (superior if he has it).
There are a slew of other alchemicals and skillsets Geralt will want to have at the ready, as well.
Useful Decoctions
| Witcher Decoction | Effects |
| --- | --- |
| Arachas Decoction | Reduces damage received relative to Geralt's armor and inventory weight. As long as you make sure Geralt's inventory is brimming before the battle, this handy alchemical can severely decrease Geralt's incoming damage. |
| Ekhidna Decoction | Restores vitality as Geralt uses stamina, which he will be using a lot of between all the rolling he'll need to do and keeping his Quen shield active. |
| Ekimmara Decoction | Restores vitality as Geralt deals damage. This, coupled with the Ekhidna decoction, will ensure Geralt is almost constantly regenerating vitality. |
| Succubus Decoction | Consistently raises attack power throughout the fight. This is a fight where every strike counts, so enabling Geralt's strikes to deal more and more damage as the battle goes on will aid in a swift ending. |
Enhanced Mutations
| Enhanced Mutation | Effects |
| --- | --- |
| Euphoria | Boosts Geralt's outgoing damage higher for every point of toxicity. (This mutation from the Blood and Wine DLC is almost unanimously regarded as the best Enhanced Mutation in the game.) With all those toxins from the decoctions mentioned above surging through him, this will send Geralt's DPS off the charts. |
| Second Life | If Geralt's already been bested by Dettlaff countless times and you're worried more about staying alive than you are causing massive damage, you'll like this. Second Life causes Geralt to fully revive to max vitality and become momentarily invulnerable upon depleting his health bar. Dettlaff deals many lethal blows, so having this mutation active is a great safety net. It will only work every 180 seconds, but as long as Geralt can be elusive enough to survive for three minutes at a time, he'll be essentially unkillable. |
Abilities
Ability

Effects

Protective Coating

Enable the vampire oil coating on Geralt's silver blade to not only deal bonus damage but also protect him against the higher vampire's attack.

Heightened Tolerance

---

Acquired Tolerance

---

Metabolic Control

These last three abilities combined will allow Geralt to have four decoctions coursing through his system simultaneously. Alternatively, players can simply throw back a modest three decoctions and open up the option for Geralt to ingest other potions during the battle if need be.
Now, let's discuss how to utilize these tools well enough to survive the three intense phases of this battle.
Related: The Witcher 3: Count Reuven's Treasure Main Quest Walkthrough
Dettlaff's Vampire Form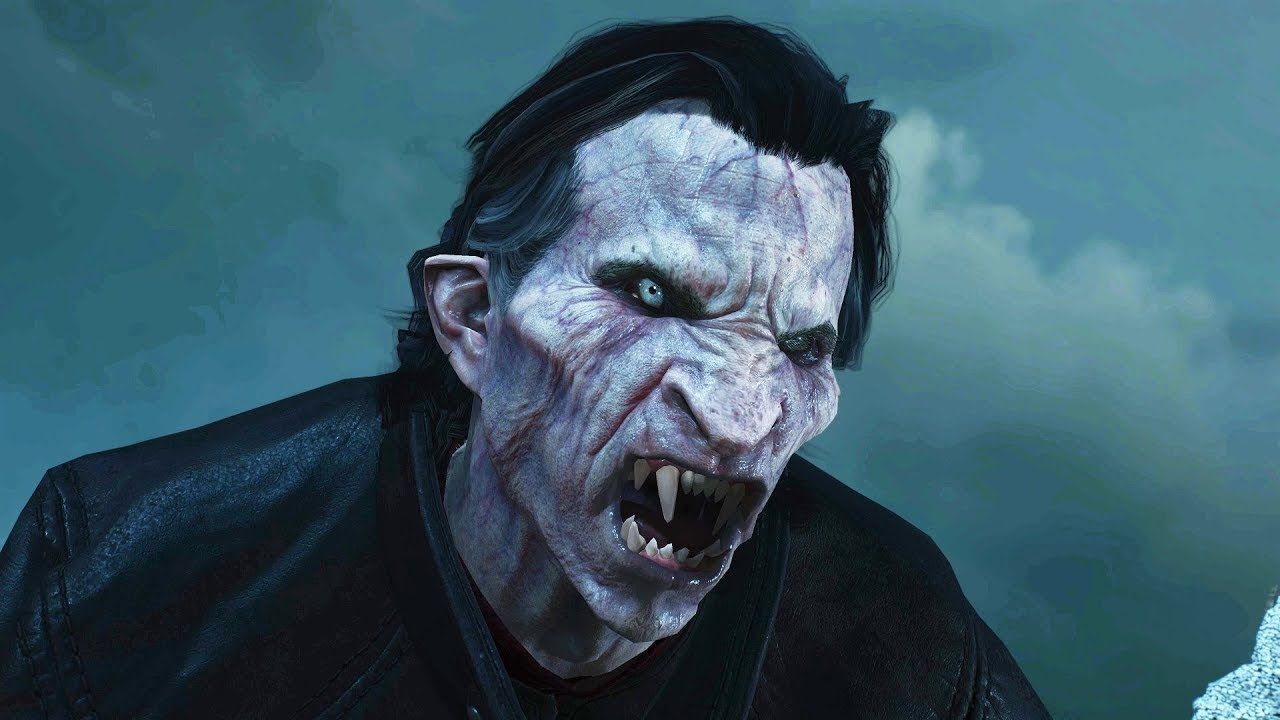 Unsurprisingly, the first phase is the easiest. Dettlaff is a swift and aggressive fighter — as you would expect from a higher vampire. This means that Geralt will need to utilize a combination of dodges and swift attacks. The objective is simple: Savage the opponent and don't get hit.
A big part of that is planning ahead and generally keeping your distance when possible. Geralt should keep Quen active as often as he can to cover himself in case of any missteps. A strong Igni cast can create more of an opening for Geralt to land some extra hits.
Dettlaff's Beastial Form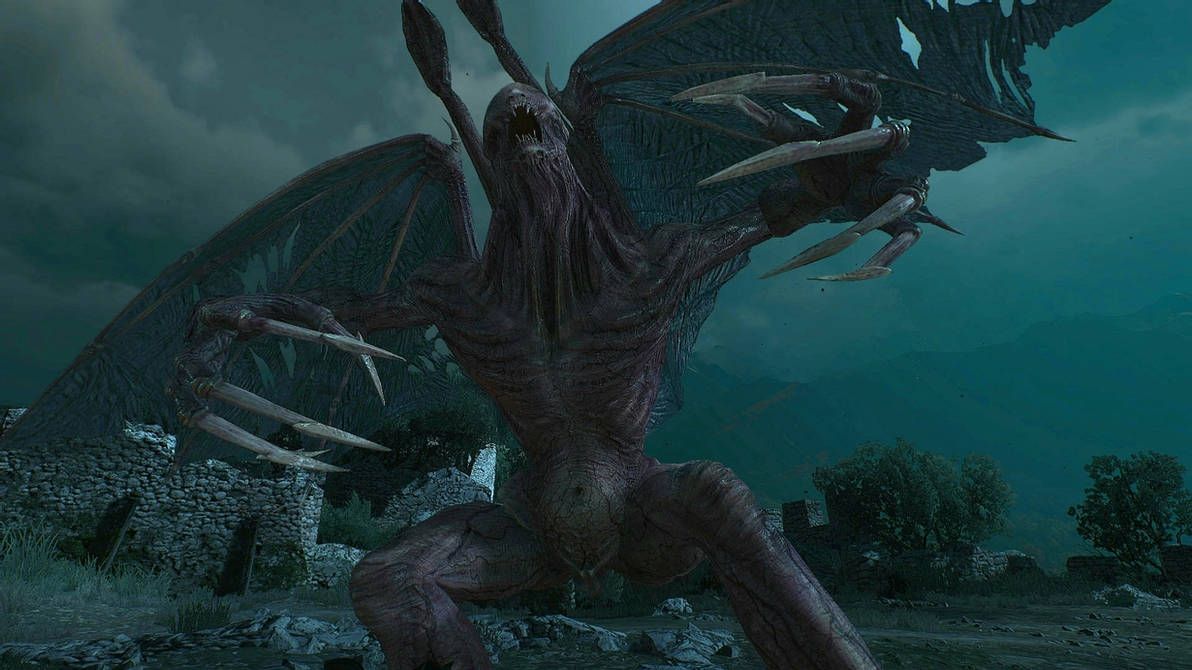 Dettlaff will alternate between three phases of attacks while in his bestial form. All of these attacks cause massive damage, but some are easier to dodge than others.
Bat Minions
The swarm of bats that Dettlaff summons is by far the most difficult attack to dodge. When you see the bats begin flocking towards Dettlaff, it's time for Geralt to turn tail and run in the opposite direction. As the bats gather for the dive, there will be two phases of a black cloud-like animation.
The first is slightly more spread out horizontally as the bats continue to accumulate.
The second grows condensed and becomes darker and more solid.
Keep running until you see this second animation and then dodge to the side. It will take some practice, but it's not impossible, as some have come to believe.
Raining Blood
The next warning sign you'll need to watch out for is a jet stream of blood that pools on the ground. After growing into a larger column, Dettlaff will materialize. As soon as you see the blood, dodge out of its radius, but don't run too far. Unlike with the bats, Geralt will have an opening to attack, but only briefly.
Once Dettlaff appears amidst the bloody pool, he will take a moment to gather his strength. This is when Geralt can run in and get a couple of good strong attacks in. Then he should roll away in anticipation for Dettlaff to launch himself skyward, which can damage Geralt.
Swooping Lunge
From there, Dettlaff will prepare to dive out of the air at Geralt, who can counter his lunge with Aard just as he would a siren, wyvern, or any other winged beast. This will provide Geralt with his best opening to cause damage during this phase, so be sure to time the cast just right and be ready to rush in as quickly as possible.
Related: The Witcher 3: Carnal Sins Side Quest Walkthrough
The Belly of The Beast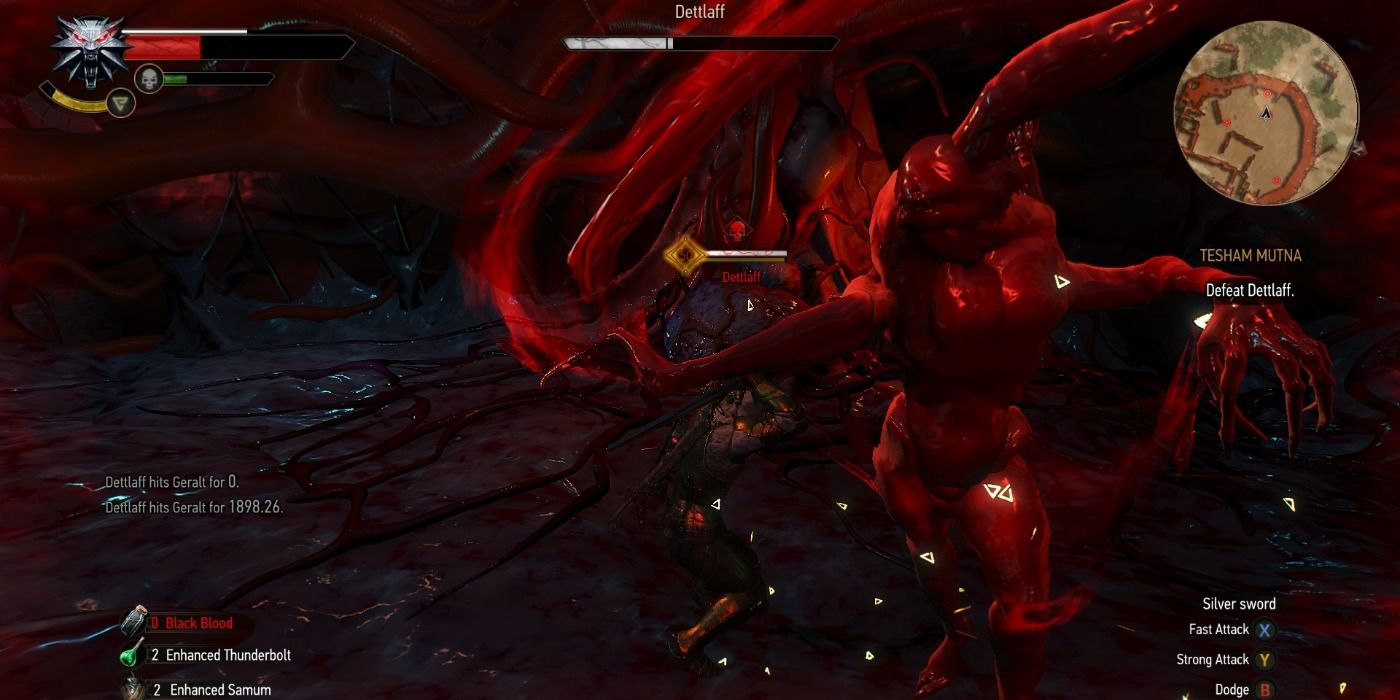 Well, it's probably not his belly, but Geralt does seem to have wound up somewhere within Dettlaff's internal organs. What's even creepier is that Dettlaff's most grotesque form is also present within this fleshy prison. Finding yourself inside your foe is enough to cause anyone to start hacking mindlessly to find a way out.
However, Geralt must keep his wits about him and stick to the witcher's way of analyzing the situation and formulating a tactical strategy. If you look around the arena-like flesh trap, you will notice three bulging masses the size of small boulders against the fleshy walls. These appear to be Dettlaff's hearts, and it is far more effective to focus Geralt's efforts on them rather than Dettlaff himself.
Get A Rhythm Going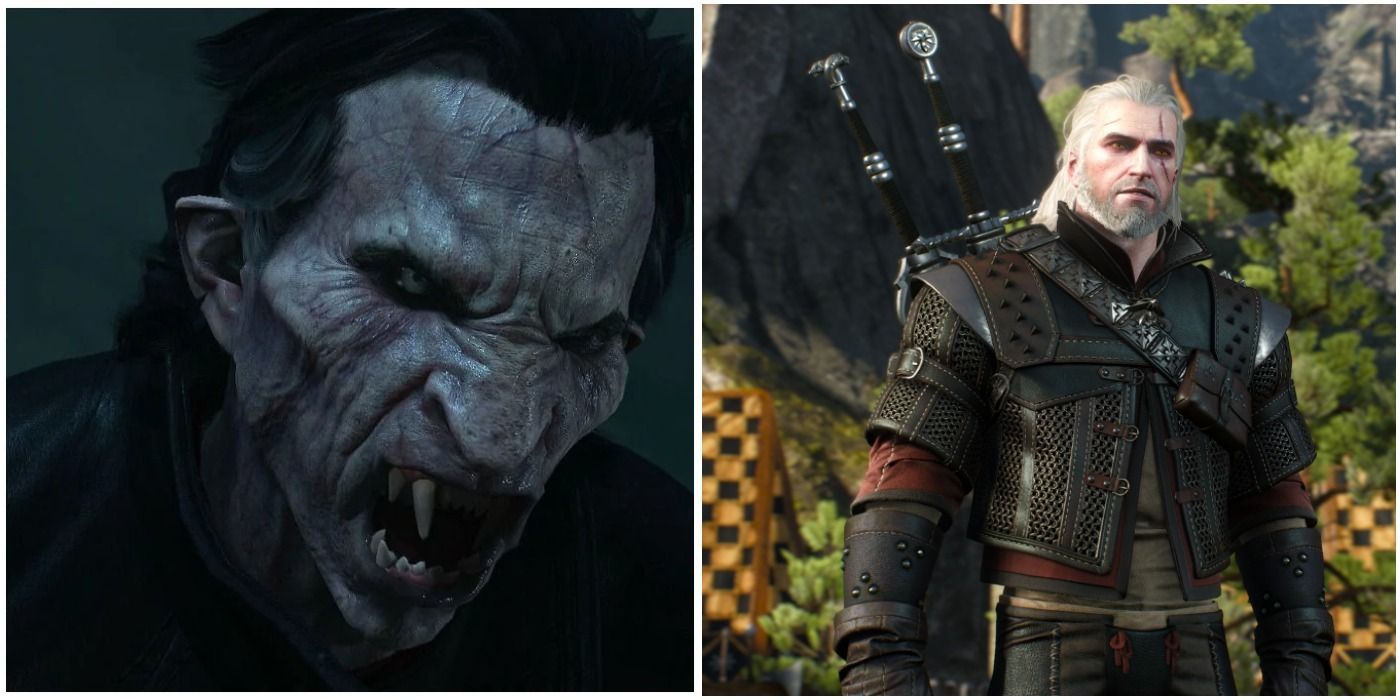 xLetalis on YouTube discovered a rhythm of rolling and strong attacks that allows Geralt to systematically take out Dettlaff's three hearts while simultaneously avoiding the fleshy blood-soaked creature himself. Geralt will expend a mass amount of stamina using this method, so a sign build or any skill build focusing on stamina regeneration is optimal.
You may also consider using a Superior Tawny Owl (which never runs out when ingested at night) to boost stamina regeneration further.
You'll want to auto-lock onto each heart in turn for this method. Start by running up to one of the hearts from the side until Geralt can reach it in one roll, then follow this three-step method:
Roll up to the heart.
Hit the heart with a strong attack.
Roll away in the other direction from which you approached, and then repeat the pattern in reverse.
This pattern will create a sort of v-shape. And because Dettlaff should be in close pursuit as Geralt begins the assault on Dettlaff's heart, it should put Dettlaff in the middle of that "V." Continuing the cycle repeatedly in a seamless flow will keep Dettlaff relatively stationary as he constantly turns to retarget Geralt. Dettlaff's constant readjustments render him incapable of striking too often.
Repeat this cycle on the two remaining hearts, and Geralt will have slain Dettlaff at last.
NEXT: The Witcher 3: Wild Hunt – A Complete Guide