Dungeons & Dragons West Marches games are a wonderful format for creating consistent games among larger groups or communities to be able to create long-running games based on the concepts of exploration.
Related: The Best Horror Themed Settings For Your D&D Campaign
With this in mind it can be difficult to come up with settings that fit this unique sandbox style of play, as it facilitates more of a "world plot" than a "storyline," basing the experience on the things that have, and consequently do, happen in the environment the players explore as opposed to the traditional focus on a much smaller group and their choices. These are some settings that fit the campaign's needs well.
5
Expansive Desert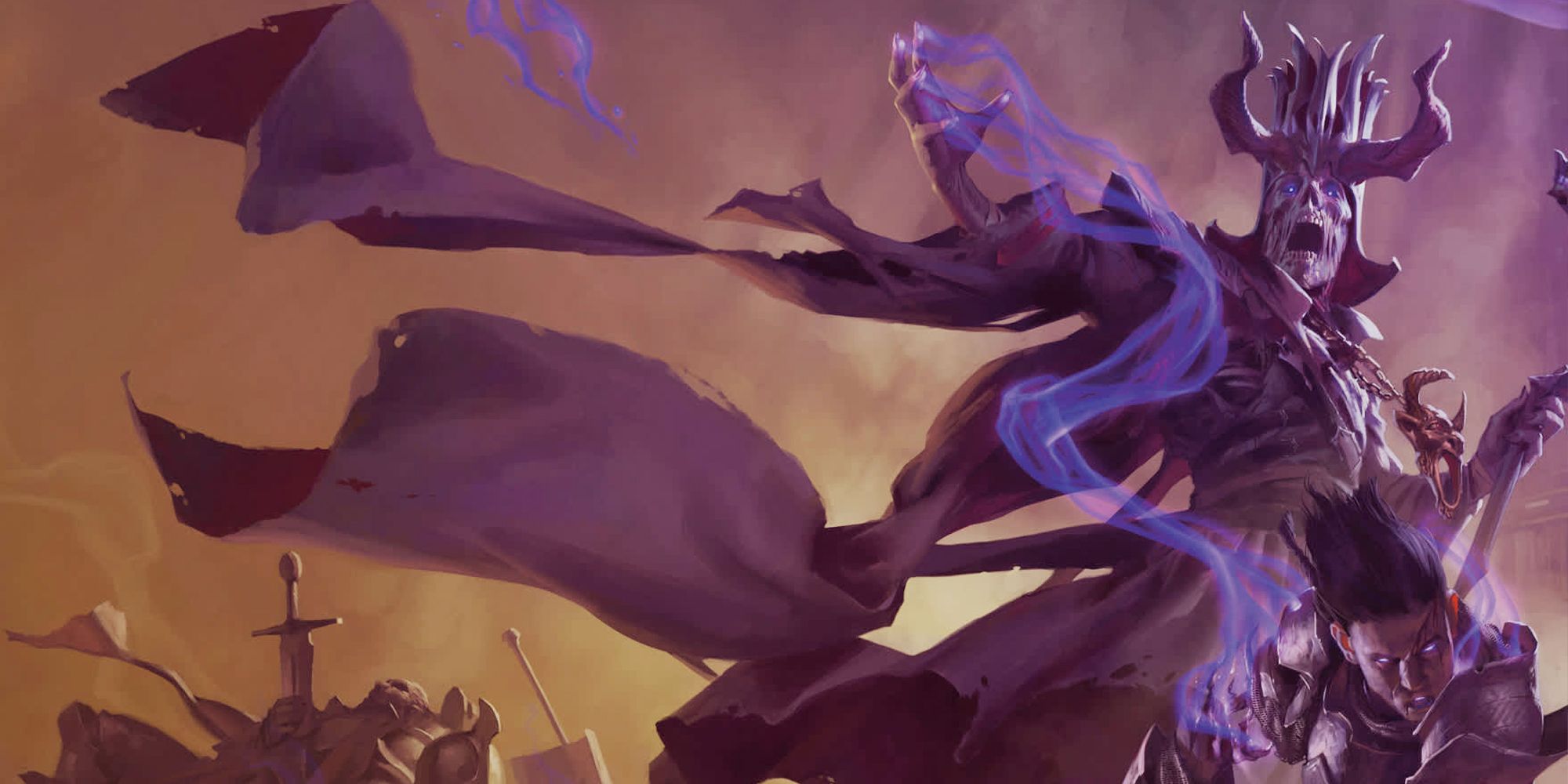 Exploring a grand expanse of desert sounds pretty uninteresting at first, but with the potential to dig up and uncover secrets, tombs, treasures and history, a party can become incredibly motivated to seek their fortunes.
Desert based settings allow you to introduce survival elements, allowing for parties to consider their ration count and foraging ability as an additional threat to their journeys in search of riches.
Whether the setting is a sand desert, following ideas of Egyptological themes utilising powerful and well known aesthetics, or bringing the players to an unexplored tundra of snow and ice to evoke the grand majesty of surviving and studying at the polar continents, the parallels to the real world will remind players of the time when they too wanted to become archeologists and ecologists, exploring a grand and barren landscape to uncover the hidden secrets that lay below.
4
The Outer Planes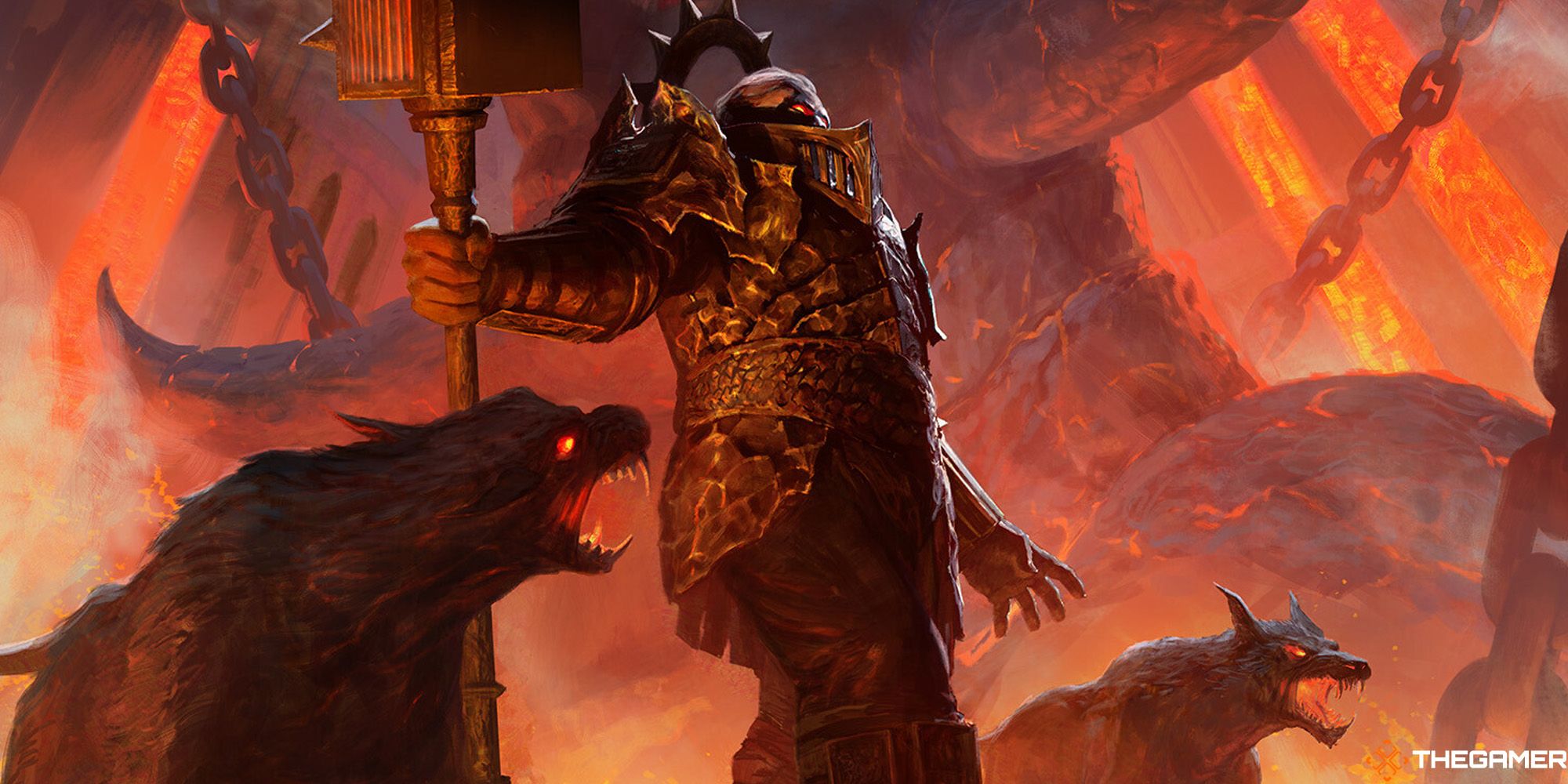 Whether it's the heavens, the elemental planes or the hells, the outer planes are an extremely unexplored area of most campaigns. Gathering your group of adventurers and placing them into one of these grand environments allowing them to explore the grand wilds of another plane can be an extremely exciting prospect, giving you the opportunity to use creatures that you would rarely get to use in a campaign set on the material plane.
Related: Dungeons & Dragons: How To Build An Oath Of Conquest Paladin
With environments that do not have to follow the regular conventions of the material plane, you can create incredible landscapes for your players to explore with lakes of light or lava, cities of wrought and burnt iron or white marble and gold, floating mountains, underwater pyramids, caverns of souls, or any other creative and plane appropriate set pieces you can think of.
These unique environments make niche abilities on classes like the Ranger worthwhile as specialisation in exotic environments will be considerably more useful and classes like Paladin and Cleric can become even more useful for their non-combat spells and abilities.
To explore even further, you can have the players of your West Marches game work as agents of an interplanar task force that travels multiple planes to solve problems. This allows you to really shake up the skills required for jobs and to have several smaller environments for your players to explore, each with their own unique themes, dangers and secrets.
3
Domains of Dread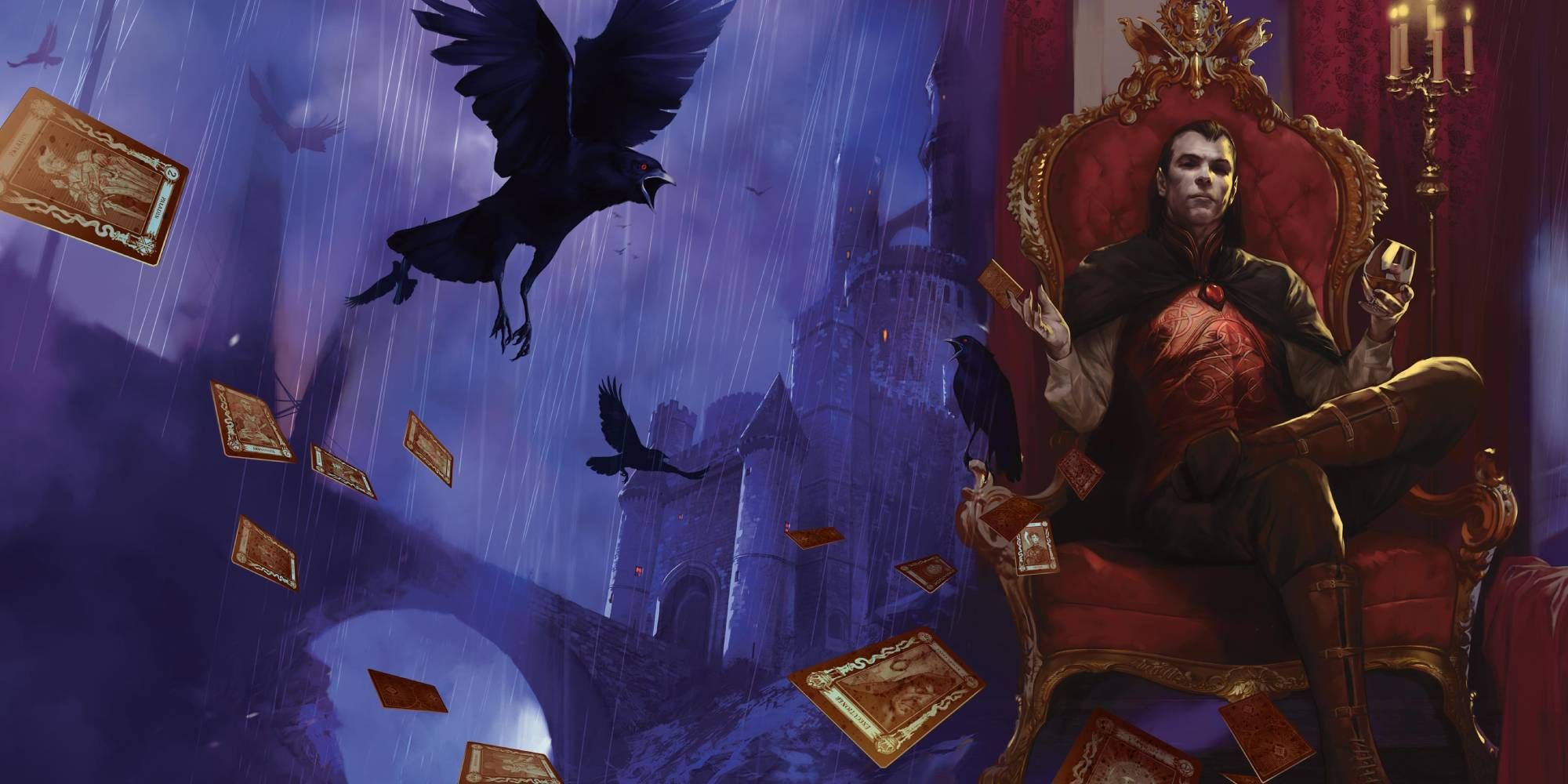 With the release of Van Richten's Guide to Ravenloft we learned of the existence of other Domains of Dread, grand planes that are host to a horror themed lord. With the traditional setting of Ravenloft being from Curse of Strahd, one of the most, if not the most, popular pre-written campaign, the Domains of Dread have a history of providing wonderful horror inspired sandboxes for the exploration of players.
The Van Richten's Guide to Ravenloft explains ways to take your favourite horror and use that to help create your own Domains of Dread and create a landscape for your adventurers to tentatively try to survive in. In a West Marches game, this sort of environment can be used to create useful locales and places for your players to explore. Gothic castles, cult led villages, claustrophobic cave systems, wandering zombie hordes. All of these things can be great bases for exploration adventures.
2
Urban Cities
Ravnica. Sigil. Mega-cities are an interesting environment that can serve as the basis for a very interesting campaign setting. Prioritising the abilities of Rangers and Rogues, as well as the background features of backgrounds like the Noble, Spy and Criminal, mega-city exploration provides a very distinctive experience for players and GMs alike.
Being able to focus your setting design on the lesser used urban environment type makes it so that you can create completely tailored areas to create the types of encounters that you want to put your adventurers through. Want them to face some undead? Make them go through a temple district's graveyard. Want them to face Wererats? Send them into the sewers.
Related: Dungeons & Dragons: Best Magic Items In Bigby Presents Glory Of The Giants
On top of this ability to tailor your game encounters to whatever you want them to be with easy explanations, you can also be extremely flexible about the type of game that you are running from session to session. Want the party to get an item? Run a heist. Want them to do a huge combat encounter? Face a horde of thieves in a gang war. There is so much flexibility within an urban setting that you will be wondering why you've never done it before.
Focusing on elements of city design such as elevation, districts, politics and factions, means you have a huge array of plot hooks that you can add to any explorations performed within your West Marches game.
This sort of urban setting makes for extremely dynamic combat scenarios, whilst granting adventurers access to marketplaces and interesting places and peoples to create relationships with, joining factions or making enemies that will make your overarching narrative have much more personal investment to your players.
1
Space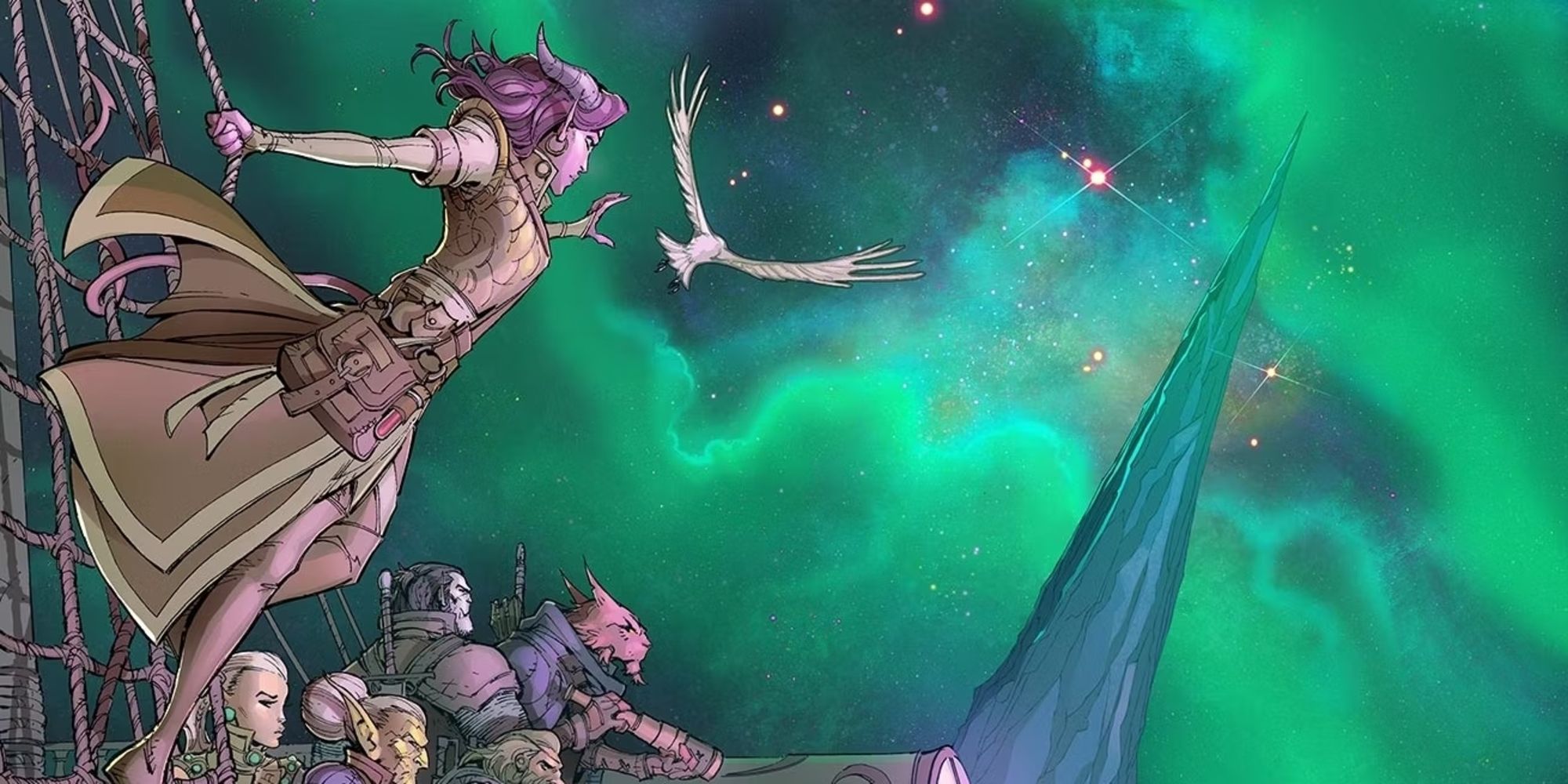 As much of a stretch as it may seem to add space to the list of environments and settings to base your exploration fantasy game in, with the release of the Spelljammer rule book the fantasy experience of Dungeons & Dragons can be brought out to the greatest and final frontier of adventure.
Exploring the full expanse of the boundless void lets you create a whole universe of plot hooks, environments, races and politics to get your players stuck into. With the ability to have your players face an endless horde of mini-Terrasques one week and take down a space pirate smuggling and salvaging operation the next, you can truly create a unique and tailored campaign that expands on the parts of the game and the kind of games that you love to run the most.
Campaigns set within these space-faring settings have even more flexibility than those done in the urban setting. Being able to dedicate large swathes of environments (entire planets in some cases) to certain setting ideas you want to touch on but not necessarily focus on allows for you to explore many genres of game without overburdening the setting too much.
Likewise, your players have more license to create unique and interesting characters who would not fit as well in traditional settings that tend to lean to a single genre or theme. In this way, you can have players running their Dhampir Artificer in the same party as their Human Paladin, without it being a cause for contention of aesthetic and individual goals and story, further enhancing the distinctiveness of each player's impact on the group.
The extra fun of these settings is the amazing items and lore that you can create for your setting. Behemoth ships lost in the Astral Deadzone, lost societies of Gith who have transcended the need for mortal forms, great Astral Dragons who grant wishes to those who come across their godly domain. Regardless of the adventures you choose to create, everything feels more grand in a space based setting.
Next: Dungeons & Dragons: Phandelver & Below The Shattered Obelisk – Complete Guide