Baldur's Gate 3 has a plethora of branching paths and choices that affect the storylines of every character in the game – from your playable character to the companions you travel with. As such, there are many different ways for the stories of characters to end.
RELATED: Baldur's Gate 3: Who Is Halsin?
One of your ten possible companions is Halsin, whom you meet in Act One and plays a pivotal role in the story of Act Two. Although he can join your camp after the first half of Act One, you can not recruit him to your party until Act Two as a part of the quest to end the Shadow Curse.
Felled By Goblins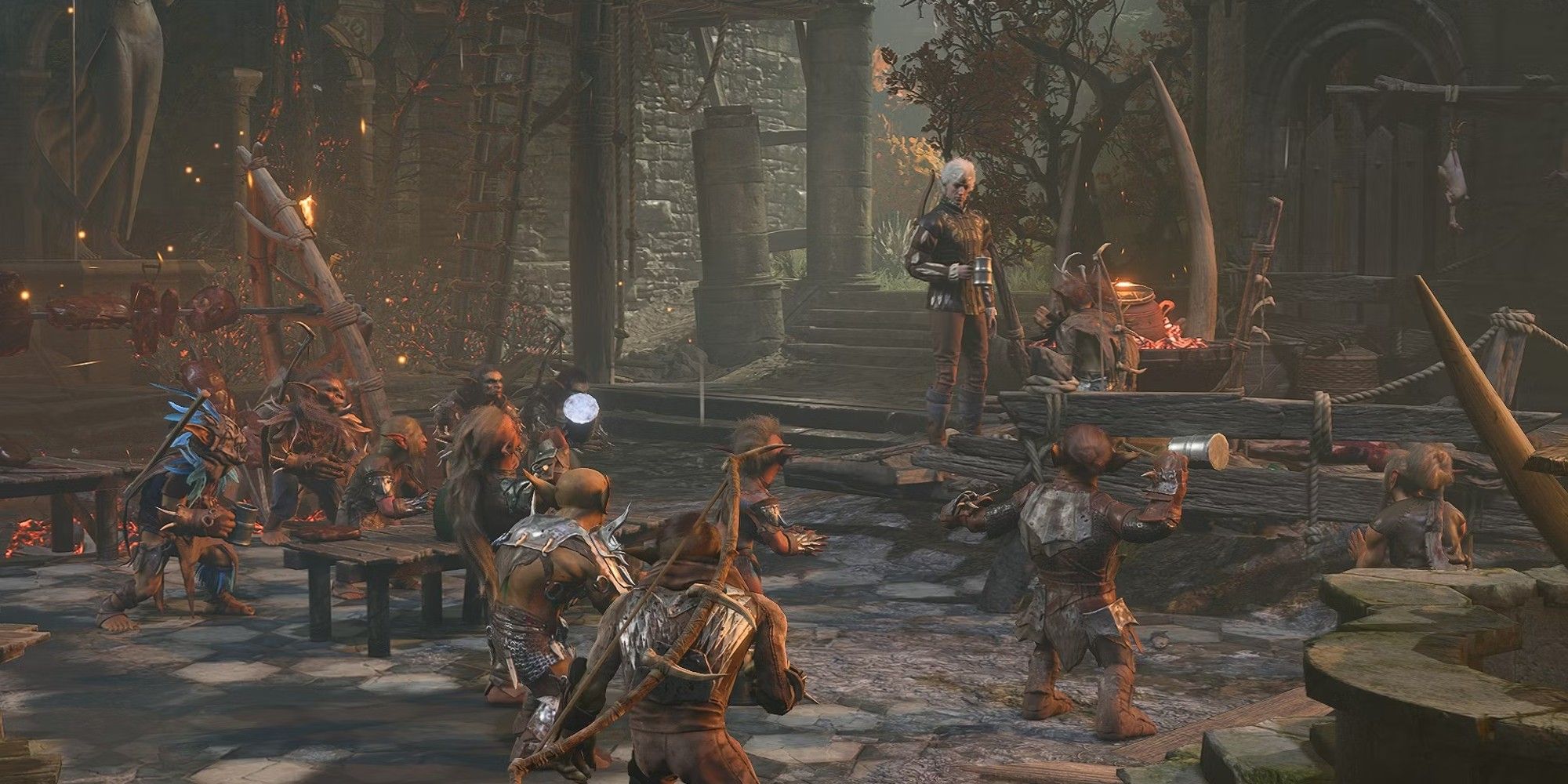 During Act One, if you talk with the Druid Nettie in the Emerald Grove, she informs you that Halsin went to investigate a temple that those infected with Mindflayer parasites have been flocking to but has not returned.
This temple is overrun with Goblins, and have captured Halsin in his bear form. You can help him escape, and this will cause you to have to fight the entire group of Goblins inside the temple.
While normally you can revive your party members, and Halsin is recruitable, since he is not an official party member in Act One, if Halsin falls during the raid at any point, he will permanently die. You can cast Speak With The Dead on his corpse, and Halsin will tell you about his study back at the Emerald Grove and that the answers to your questions await you at Moonrise Towers.
Killed In His Ambush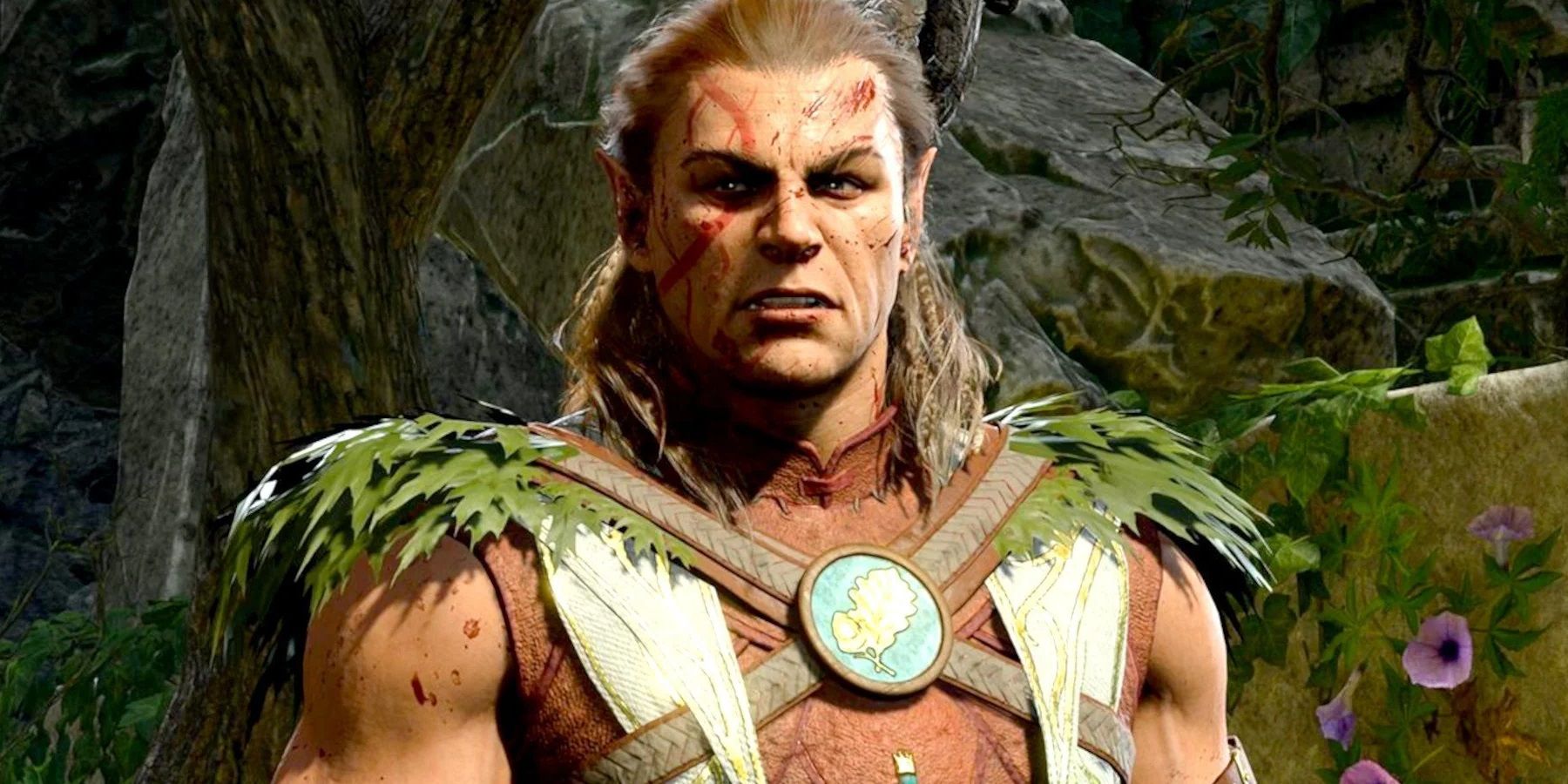 In Act One, you have the option to help the Emerald Grove and the Tieflings, or help the Goblins by raiding the grove. Should you side with the Goblins, the entire Emerald Grove will fall.
If you side with the Goblins, during a long rest at your camp, Halsin will show up and chastise you over your decision and how you upset the balance of nature. Halsin proclaims that only your death can restore nature's balance and a fight will trigger where you will have to kill Halsin.
RELATED: Baldur's Gate 3: How To Romance Halsin
Staying In The Shadows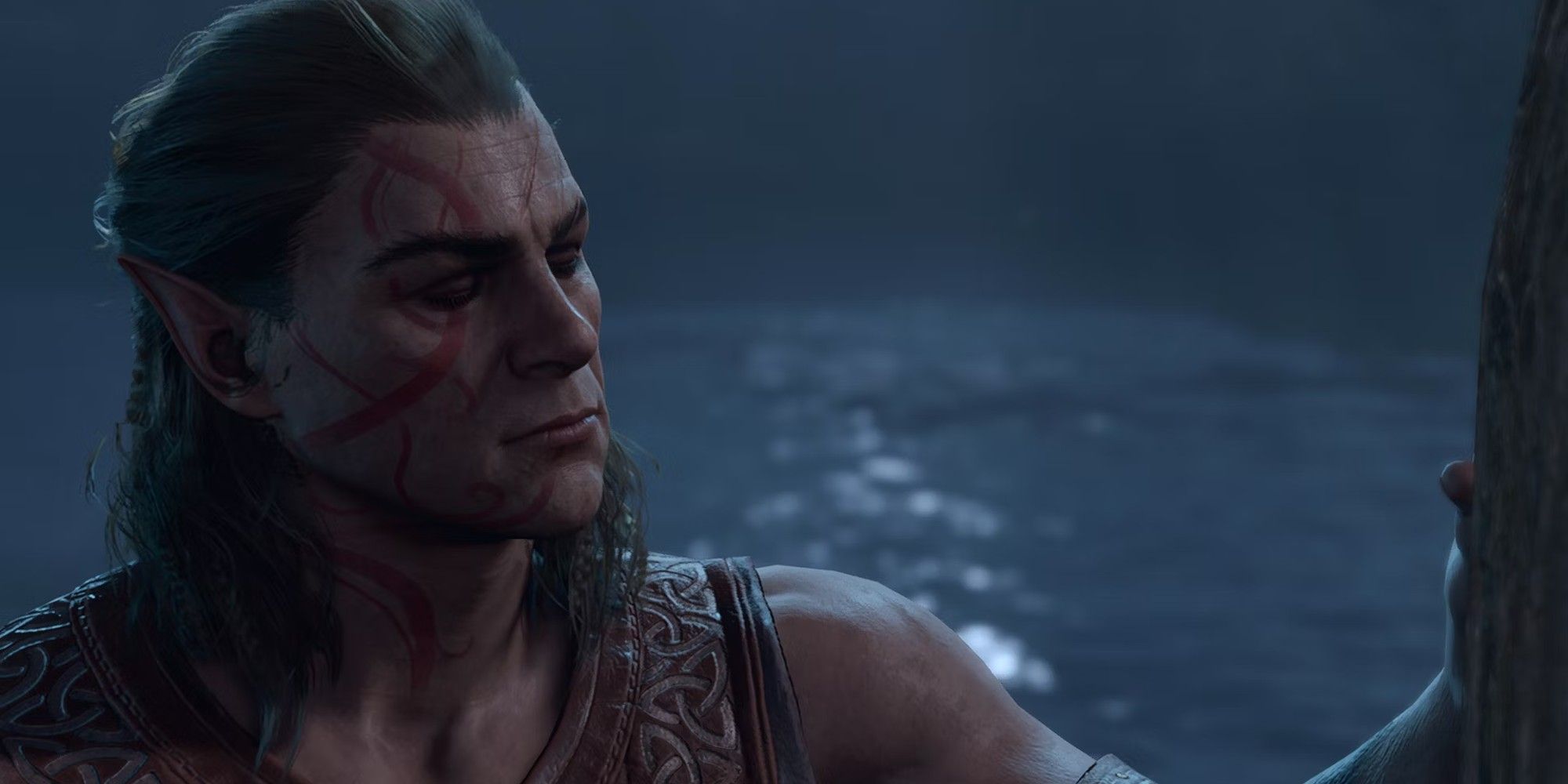 Act Two takes place in the Shadow-Cursed Lands, a curse where the darkness of the shadows corrupts and possesses those who are in them if they are not protected. Halsin's companion quest is him freeing the lands from the curse.
In order to lift the curse Halsin has to rescue a boy named Thaniel. To do so requires Halsin to go through a portal into the Shadowfell where Thaniel is banished inside. Halsin will ask you to stay behind to protect the portal he opens up, and enters it to find Thaniel.
This triggers a horde fight where you need to protect the portal from damage. If the portal takes too much damage, it collapses, and Halsin is trapped within the Shadowfell forever.
Alternatively, if Halsin is in your camp and you opt to ignore the quest to lift the Shadow Curse (as it is optional), Halsin will not join you in Act Three. Instead, Halsin sorrowfully informs you that he has to stay behind to continue to try and cure the lands and will permanently leave your group.
Helping The Needy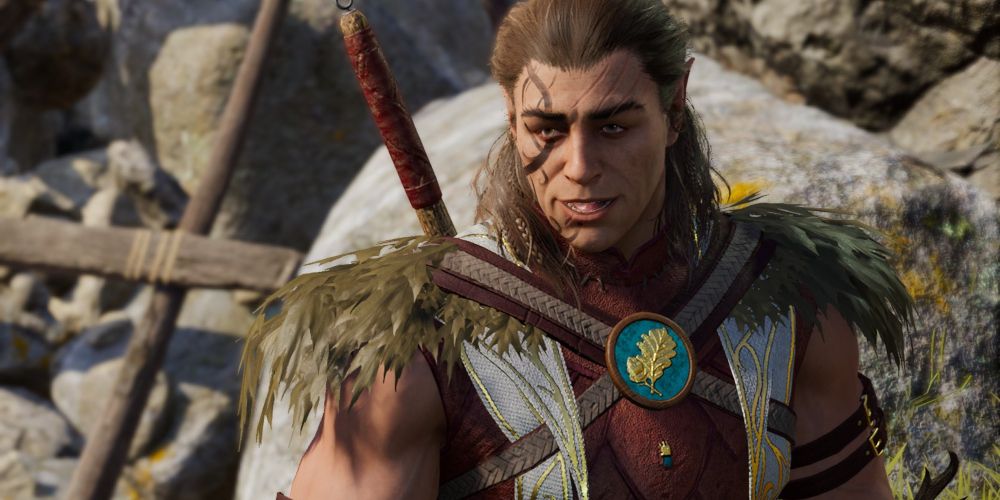 This ending will only trigger if you have romanced Halsin.
If you successfully save Halsin from the Goblins and heal the lands from the Shadow Curse, Halsin will join you in Act Three where you can get his good ending. After the final battle against the Netherbrain, the day is won, and you get to meet with Halsin alone.
Halsin informs you that he is departing back to Thaniel's Realm (formerly the Shadow-Cursed lands) with those who lost their homes and families to rebuild a new life for them there as Baldur's Gate can't offer what they need anymore. He cannot be persuaded to stay with your playable character, nor can you choose to go with him, and Halsin will always follow through with his plan.
Halsin informs you that he will always be looking over the horizon for you to return to him once your business in Baldur's Gate is over. Alternatively, you can choose to end the relationship there and Halsin will express sadness but say that he will cherish the time you did spend together.
Next: Baldur's Gate 3: Every Possible Ending For Jaheira