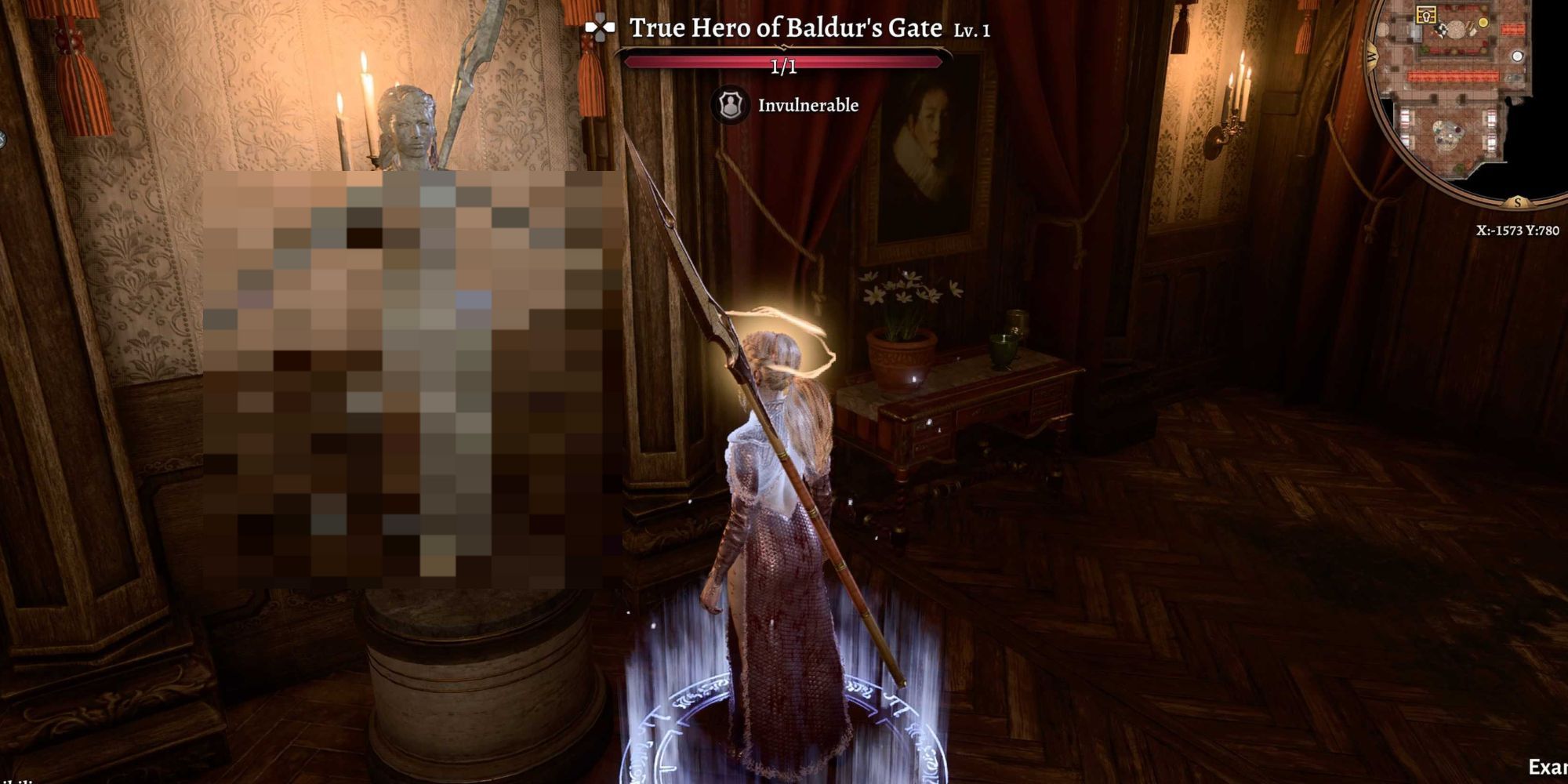 Baldur's Gate 3 is a long ol' game. By the end of the story, you've probably spent more than 100 hours staring at your character, whether they be a custom Tav or one of the origin protagonists. So, with any luck, you like the look of them, and wouldn't say no to a way to immortalise that love for all in your camp to see. That's where the latest patch comes in.
As of Patch 4, Baldur's Gate 3 lets you show your character some love… by commissioning a naked statue of them. Yes, naked. Nakey nakey eggs and bakey, and all that. The statue of your character standing proud as nature intended will be erected (ha) in your camp for all of your companions to gawk at, whether they'd like to or not.
Better yet, you can get one for anyone in camp, so you can also use the opportunity to make a little shrine to your love interest. Just get the party members you want to model for the risque art piece to speak with Stoney and Boney in the Rivington circus, and they'll whip something right up – for 5,000 gold, mind.
This has been in the game sine launch, but before the latest patch, the statue would immortalise your character of choice in whatever they were wearing at that point in time. It didn't seem to work with camp gear either, as mine ignored my glorious, flowing dress and instead depicted me wearing armour. Rubbish.
If the promise of nudity wasn't good enough for you, then fret not, the statue has a practical purpose too. Once every long rest, it casts Bless on whoever it depicts. There are certainly worse ways to spend 5,000 gold.
However, Larian seems to have cottoned on to a workaround that players were having fun with – removing your armour altogether. This way, Stoney would depict you in the buff, so all of Faerûn knows what you're packing underneath those undergarments.
Now, you don't have to manually go into your inventory and flash everyone at the circus. Instead, you're given the option of whether you should be chiselled in your armour, camp gear, or nothing at all. Larian is nothing if not accommodating to its incredibly strange playerbase, after all.
Unfortunately, it doesn't seem that Patch 4 has fixed every issue we had with the statue. As you may have noticed, the statue is T posing in the image for this article. That seems to happen whenever I change my character's appearance in the Magic Mirror, as the statue updates its own appearance to match, but glitches out in the process. Sometimes, the statue is even in a pained state, showing my character on the floor. The patch notes make no mention of fixing this, although the problem does eventually fix itself.
Next: Assassin's Creed 3: An Indigenous Narrative Ahead Of Its Time