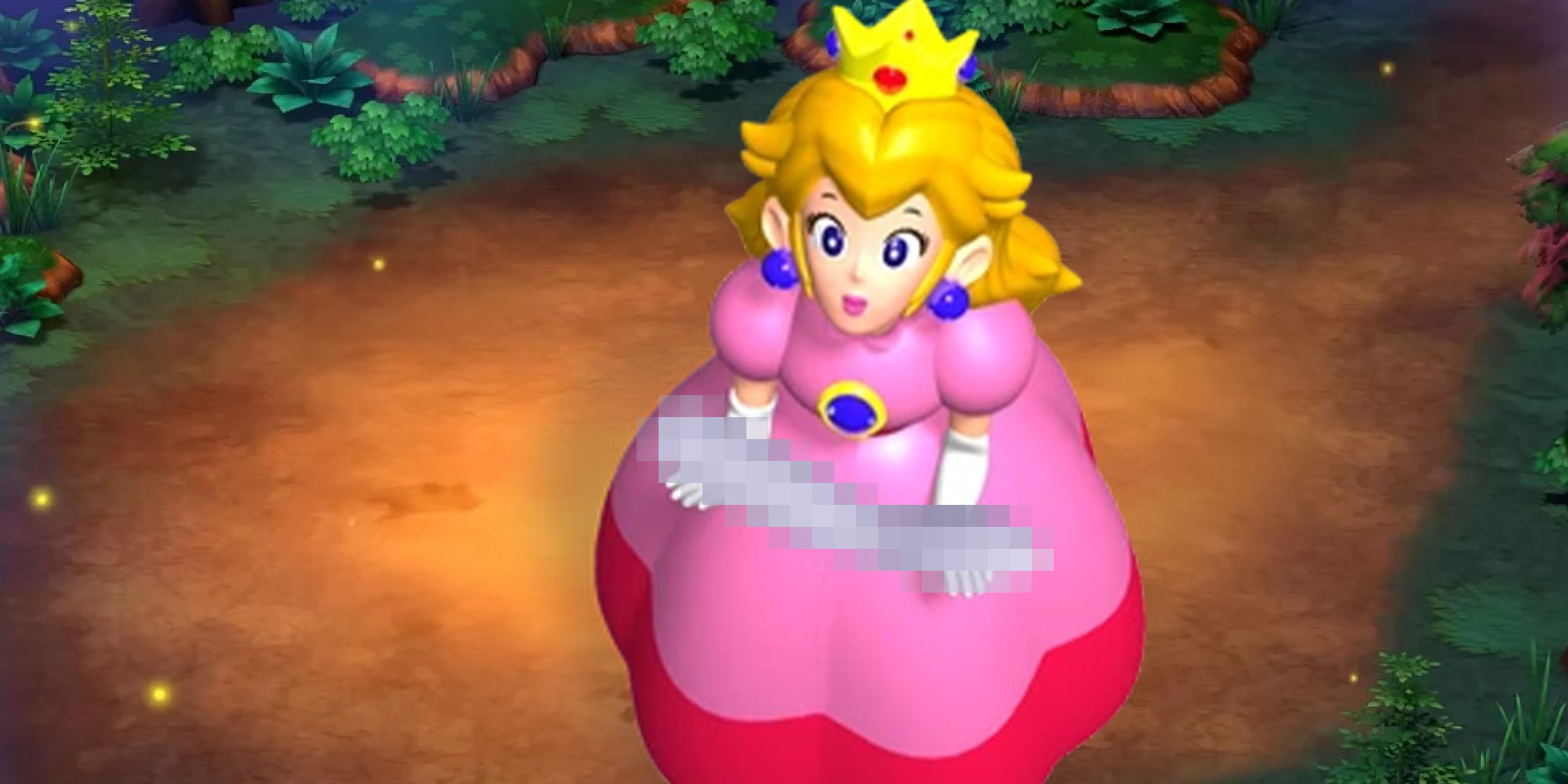 Super Mario RPG's remake has shockingly kept one of the original game's more risqué easter eggs, letting you find an item that is heavily implied to be a "massager" in Peach's room.
Mario fans have been begging Nintendo to remake Super Mario RPG: Legend of the Seven Stars for decades now, but there's always been one major concern if it ever did – would a remake keep all of the surprisingly adult jokes and out-of-character moments for Mario and the gang? Modern Mario would never raise his fist at a child like he did in the original game, so it seemed likely that things would be changed around for a remake.
Shockingly, it seems that Nintendo has been uncharacteristically relaxed when it comes to what content can be kept for the Super Mario RPG remake as, aside from the examples mentioned above, it seems to have kept pretty much everything about the original game. That's right, even Mario holding his fist up to a defenseless child!
As funny as that whole situation is, there's an even more shocking joke that has somehow been kept for the remake, one that pretty much everyone was sure would be changed – Peach's "???" that can be found in her bedroom. In the original game, Mario could find an item called "Peach's ???" in the princess' room by looking in between the chair and fireplace. Once found, Grandma Toad would run over to Mario and offer him a Mushroom to put it back, telling him off for going through people's things.
The implication here, of course, is that this is something incredibly personal and private to Princess Peach, backed up by the Japanese version of the game calling it "Peach's XXX". Over the years, it's generally been agreed upon that it's supposed to be a, ahem, "massager", which is incredibly strange to say about a Mario game.
Something that is so clearly a dirty joke seemed like prime material to be toned down for the remake, especially considering how much Nintendo has changed since 1996, but that's not the case. As shown off by Twitter user SuperMarioOOC85 and originally found by Nintendo Life, Peach's ??? is still there in full glory and found in the exact same way with the same dialogue. Not sure why Peach gets to keep her vibrating friend while Mario can't stick two fingers in the air, but you win some, you lose some.
Next: I Did A Baldur's Gate 3 Nuzlocke And It Broke My Heart