Reaching level 50 with a character in Dead By Daylight allows you to prestige them, reducing their level to 1 and unlocking their level 1 perks for all other characters of their type. Perks unlocked this way can be leveled up to max rank through leveling or through prestiging the character again (up to level three).
Related: Best Horror Games On Game Pass
With the ability to play one character and level another it becomes important to make sure that your bloodpoints are being used to unlock the perks you need to succeed. There are many Killer perks that are surprisingly niche and not always beneficial for all the Killers you want to play. On the flip side, there are some incredible perks that are always useful for most (if not every) Killer.
8
The Trapper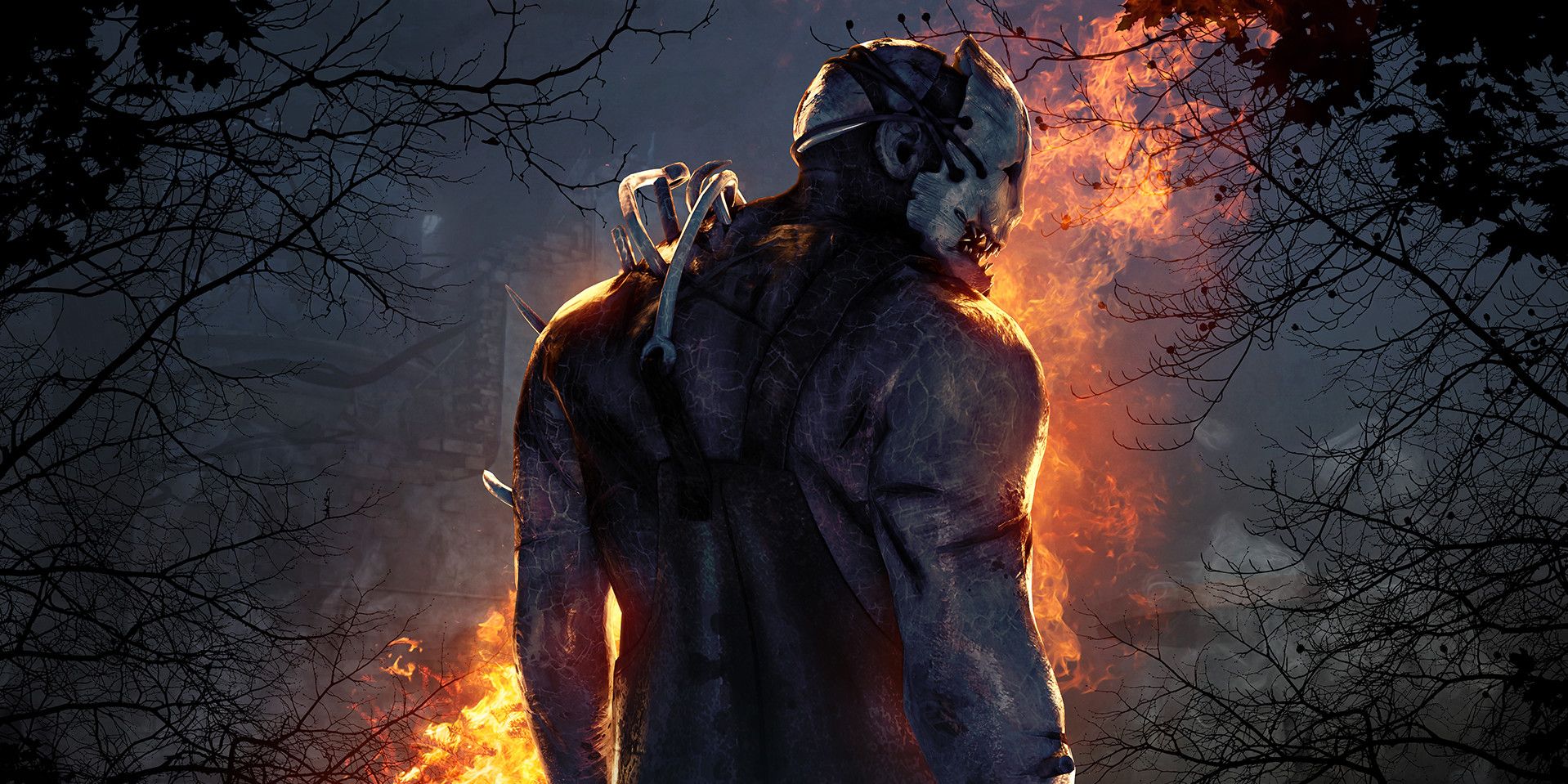 The Trapper is many things, but above all The Trapper is a simple Killer that is perfect for beginners and experts alike. This is perfectly reflected in his perks, which are amazing tools for any Killer who uses them.
What Trapper lacks in fanfare, he more than makes up for in the ease of use of his perks. Brutal Strength makes kicking generators and breaking breakable walls and dropped pallets happen significantly faster, meaning you can spend more time chasing those pesky Survivors.
Agitation allows the Killer using it to move faster when they have picked up a Survivor, allowing you to bring them from the edges of the map or inconvenient locations to hooks that are easier to defend or to Scourge Hooks if you run any of the powerful Scourge Hook perks.
Even Overwhelming Presence offers a great baseline benefit helpful to any Killer. Making Survivors in your Terror Radius have more frequent and difficult skill checks for healing and repairing generators slowing down their momentum and giving you loud noise notifications alerting you to their presence when they fail these harder skill checks.
7
The Shape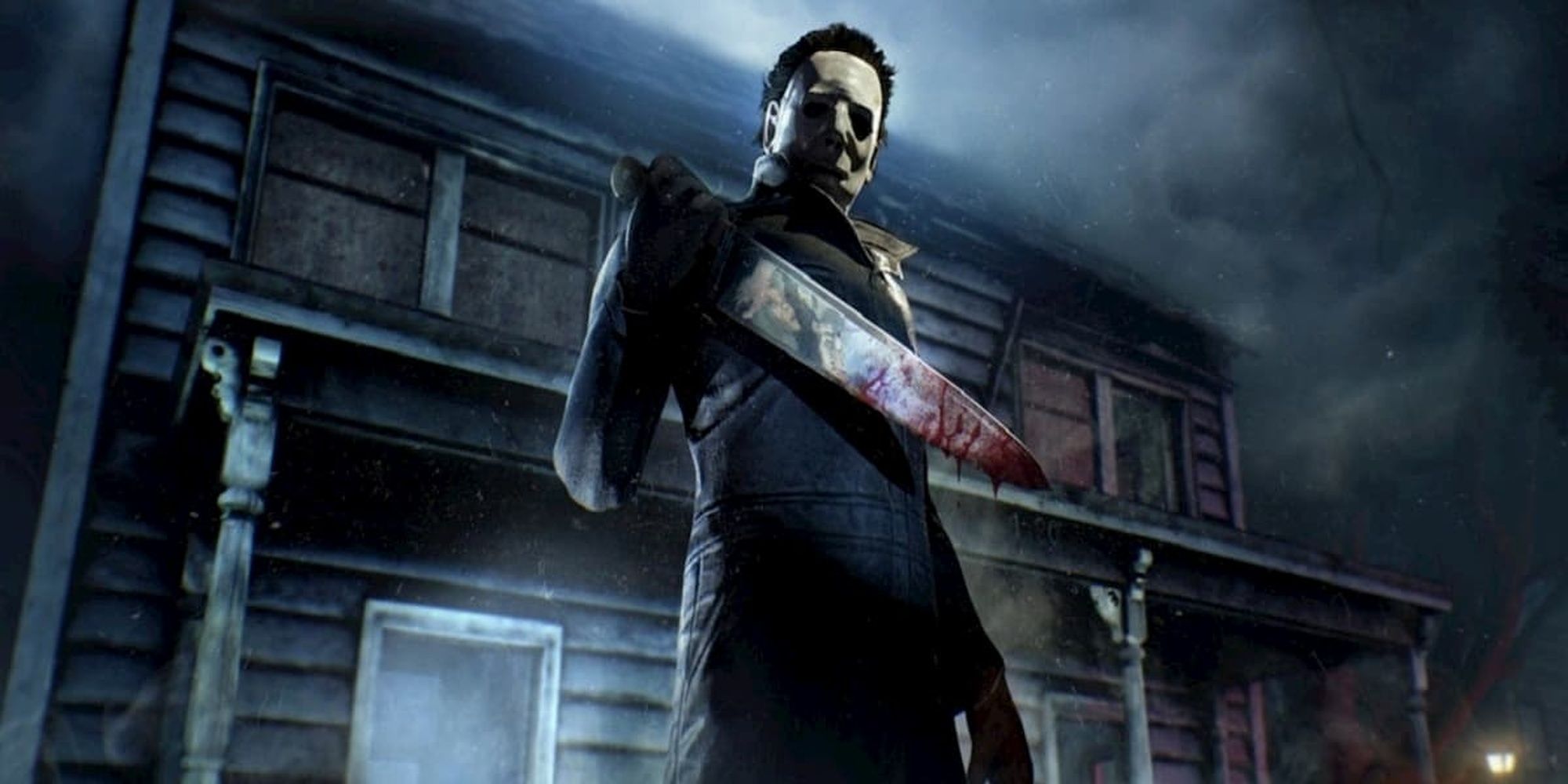 The first licensed Killer on the list, this unlockable character is straight from the horror movie hall of fame. The Shape (also known as Michael Myers from the Halloween franchise) boasts a pair of extremely useful perks regardless of the Killer they are used on.
Related: Developers Discuss How Horror Is Thriving In 2023
Save The Best For Last is an incredible perk for all Killers that make use of their basic attack mechanic. Instead of suffering the tedious swipe and then weapon cleaning visual effect that can take a few seconds out of the chase, you instead get that animation's speed quickened as you earn tokens from hitting Survivors that are not the obsession.
Save The Best For last is stackable and can ultimately net you (at five percent per stack) up to 40 percent increased recovery from your attack, letting you get those Survivors down much faster.
Play With Your Food is another obsession related perk that has incredible synergy with most Killers. Leaving a chase with your obsession target grants you a five percent movement speed boost. Though your tokens for this perk are capped at three, and you lose one each time you attack with a basic or special attack, the extra speed can end chases a lot quicker when Survivors aren't expecting it.
6
The Plague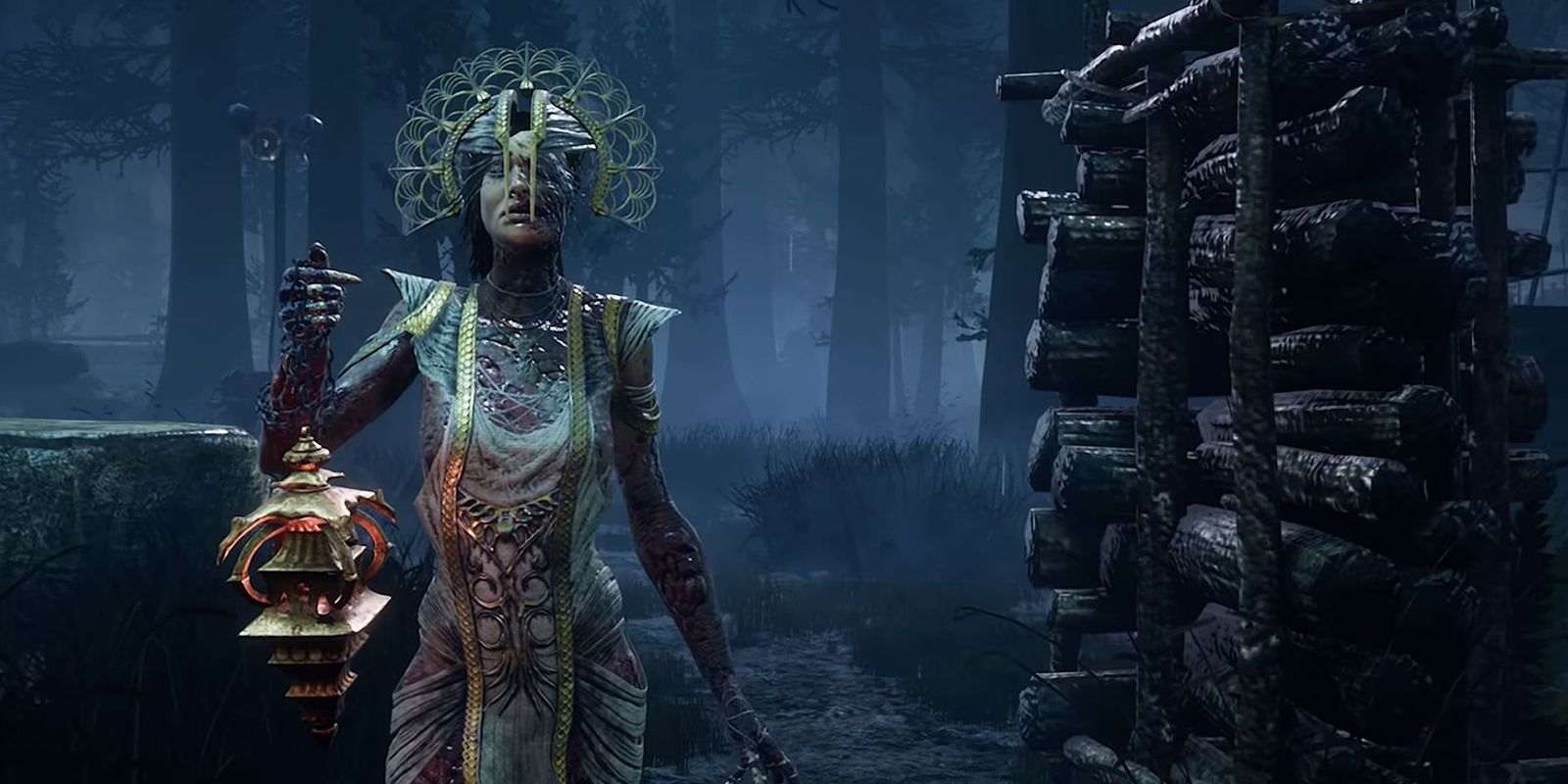 A unique Killer with an array of useful perks, The Plague lays claim to one of the most essential perks for all Killers that Dead By Daylight has to offer.
Corrupt Intervention is by far one of the widest used perks in Dead By Daylight, synergising with every Killer as it opens the match with map-wide generator control.
Corrupt Intervention blocks access to the generators furthest away from where you spawn at the beginning of the match. Survivors will have to either wait out the incredible 90-second timer, allowing you to scout the map and find a chase, or be forced to your location at the beginning of the match.
Though not as well-used as Corrupt Intervention, Infectious Fright can also be a valuable tool in any Killer's arsenal as it forces all Survivors in your immediate vicinity to scream, revealing their location, when you put one of their allies into the dying state.
5
The Trickster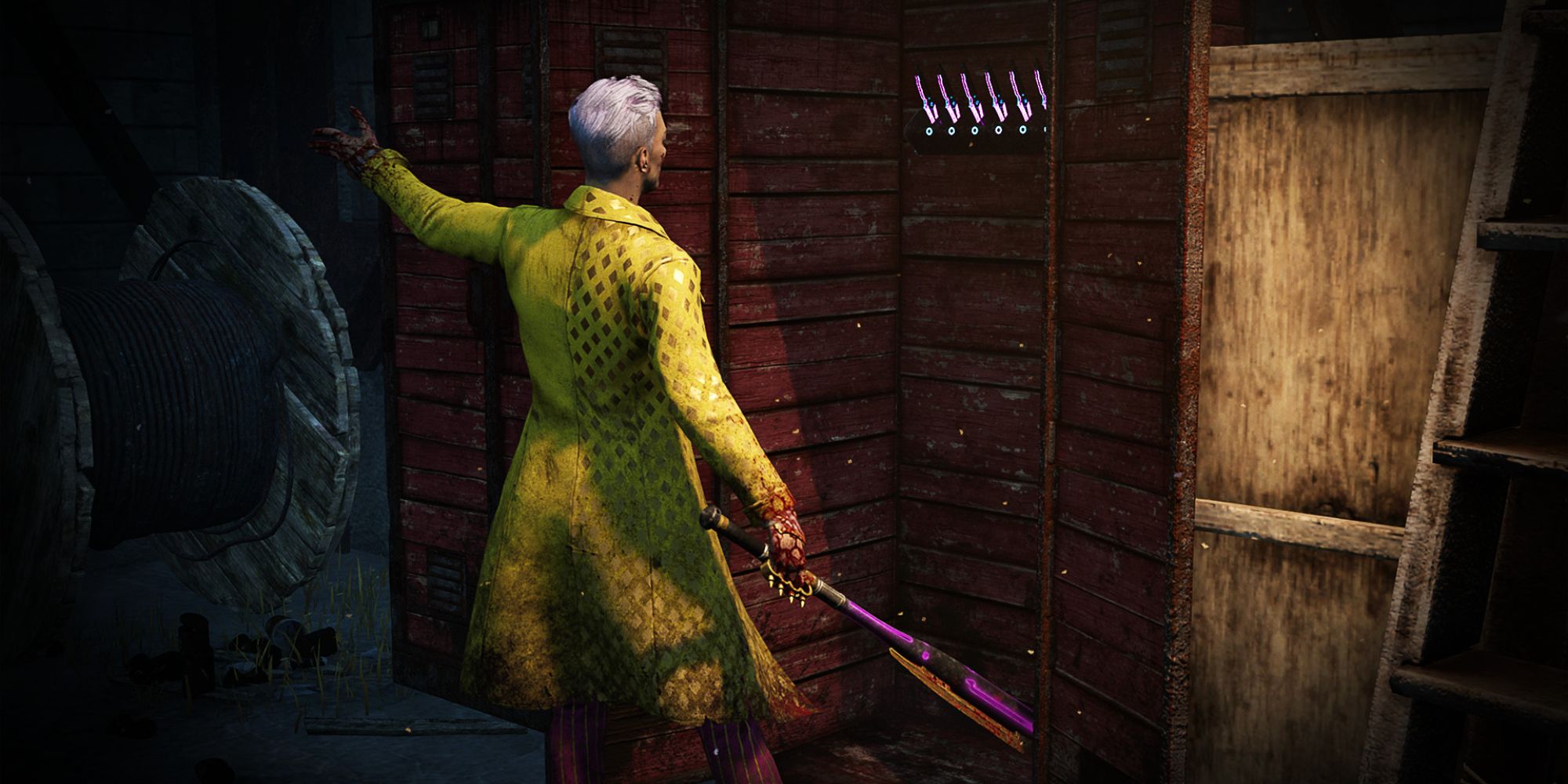 The Trickster is an incredibly good Killer in general. With his ability to throw knives to injure Survivors at range, he is a horrendously dangerous enemy to face in a trial. This is accented by his wonderful array of perks.
Starstruck makes it so that when you pick up a Survivor from the ground, for the duration of your carrying them to the hook, all Survivors that are in your Terror Radius become Exposed allowing them to be downed in a single basic attack hit making this perk amazing on any basic attack using Killer.
Related: Iconic Locations That Would Make Perfect Maps In Dead By Daylight
No Way Out is the true pride and joy of The Trickster though. When the exit gates are powered and the Survivors are able to open the exit gates you are normally almost powerless to stop them. With this perk, you instead delay their ability to open the gates by 12 seconds.
A timer of 12 seconds doesn't seem like much but for each unique Survivor you have hooked in the trial that timer increases by another 12 seconds.
Forcing the Survivors to run around panicked for up to a full minute at the end of the game can get you those extra hooks to turn your game into a slaughter.
4
The Hillbilly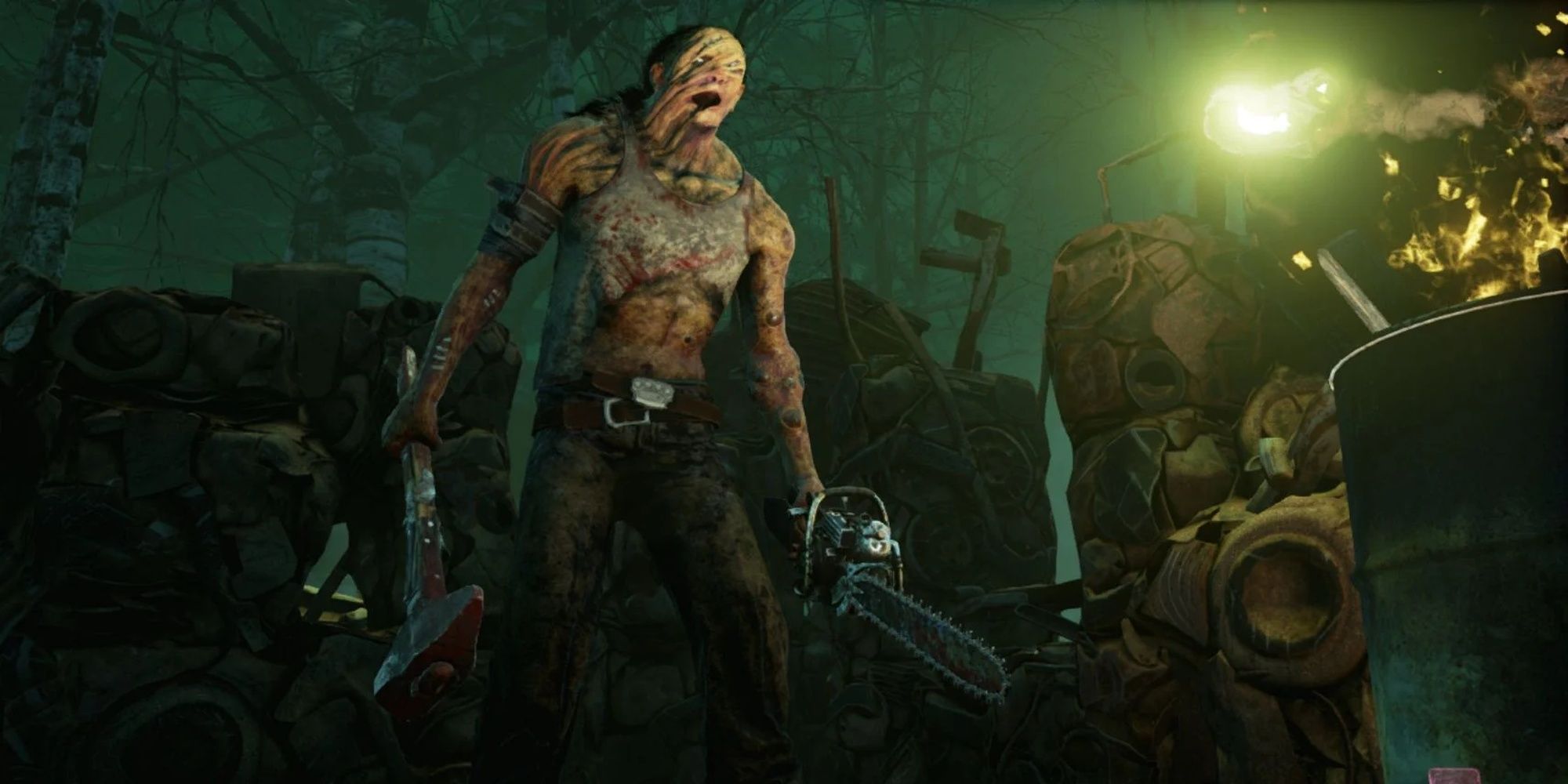 Another Behaviour original. The Hillbilly encapsulates the "hillbilly horror" theme whilst also housing some incredibly diverse perks.
Enduring is a great perk that works on any Killer, lowering the time that you are stunned allowing you to continue chasing those pesky Survivors. Coupled with access to the perk Tinkerer, which shrouds your Terror Radius and gives you an alert when a generator hits 70 percent completion progress, Hillbilly has some incredible tools that are useful on most Killers.
3
The Hag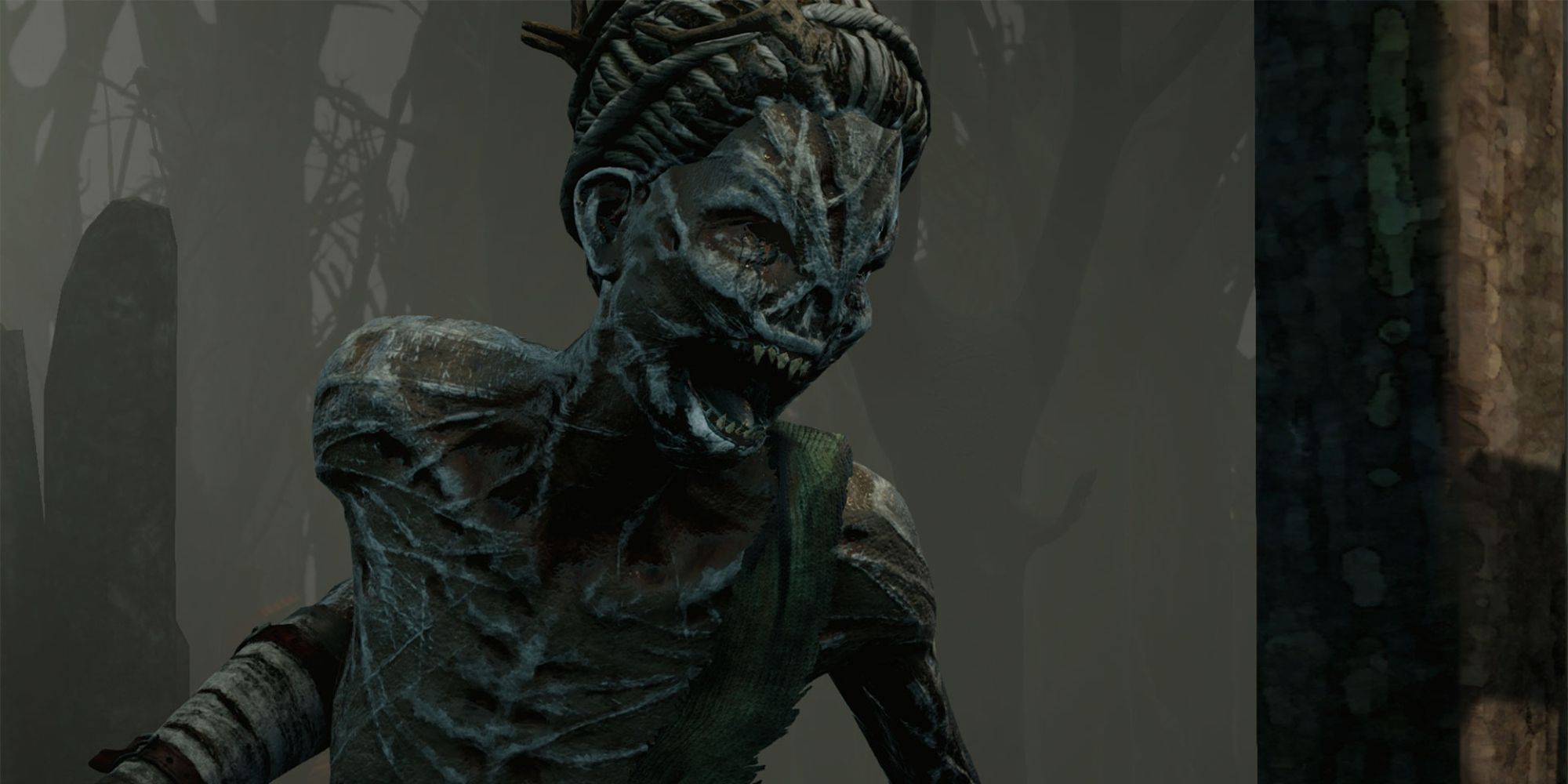 The Hag's perks have fluctuated greatly in the meta-game of Dead By Daylight, often being part of the most effective Killer builds available.
Hex: Ruin grants passive slowdown to generators as it forces any generator that is not being worked on to regress automatically, lowering its progress. This can be an incredible tool when you are first learning a Killer or the game in general as it allows you to focus on the more active part of the game, chasing Survivors.
Related: Dead By Daylight: How To Counter The Singularity
Hex: Devour Hope is the big perk that makes Hag worth prestiging though. Granting stacks when a Survivor is unhooked when you are away from the hook, the perk grants you increasingly deadly power. First, it grants you a haste effect making you faster after you hook a Survivor, getting you away from the hook and back in the action faster. Second, it makes all Survivors suffer from the Exposed status meaning you can down them in a single basic attack hit. Finally, with full stacks you gain the ability to kill Survivors outright without needing to take them to a hook.
Hex: Devour Hope is a dangerous perk that necessitates removal when it is discovered, and by that point it is often too late.
2
The Cenobite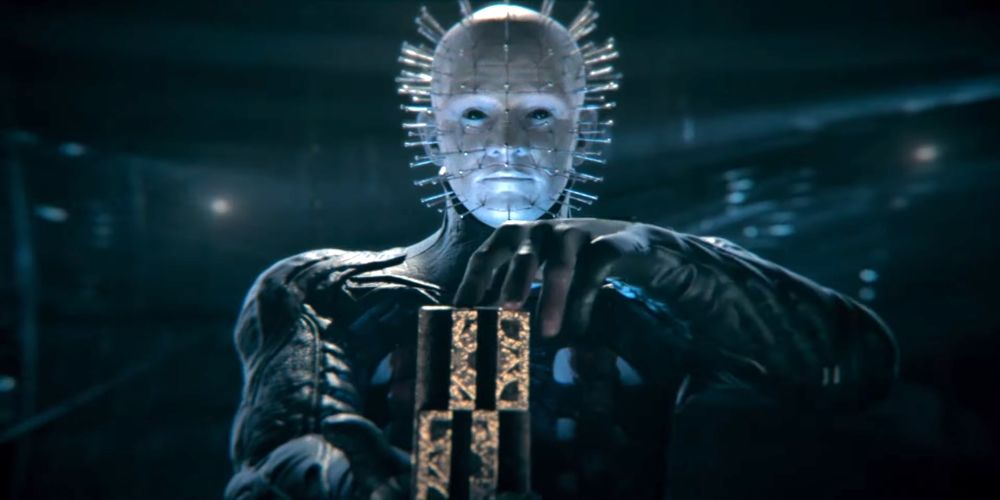 The demon of the Hellraiser franchise, The Cenobite holds one of the strongest slowdown perks in the game.
Deadlock activates when a generator is finished, blocking the generator with the most progress on the map for a full 30-second window. This also makes the generator's aura visible to you for its duration, meaning you know where the Survivors have been pooling their efforts.
Whether you kick the generator when its unblocked or chase the Survivors in the area for momentum, this perk scuppers the snowballing effect of split Survivors, extending the time they have to face you in the trial.
1
The Artist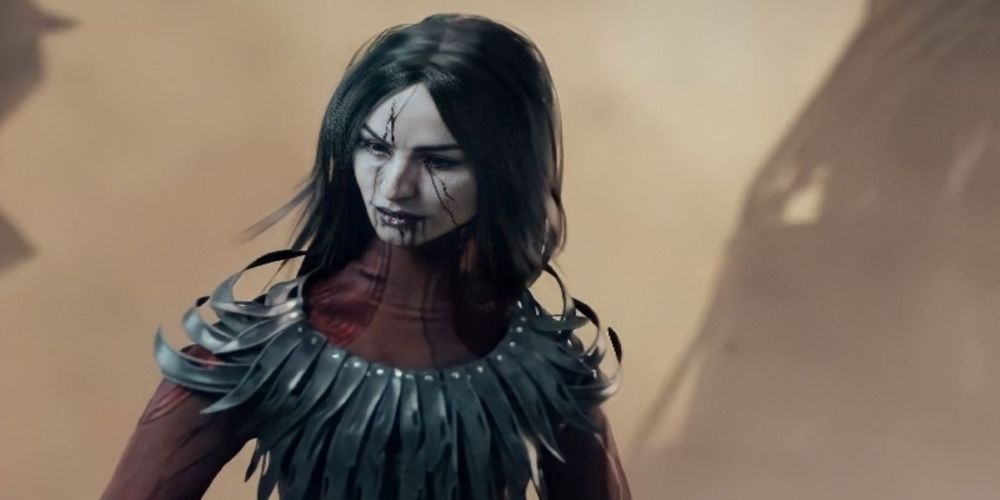 This crow slinging, ink spewing murderer has arguably the strongest perk of any Killer in Dead By Daylight.
Scourge Hook: Pain Resonance marks three hooks on the map with a white aura. When you hook a Survivor on any of the marked hooks for the first time, the perk loses a charge and the generator with the most progress instantly loses 25 percent progress. With 25 percent progress being equivalent to 22.5 seconds of work by a single Survivor, this perk can be absolutely devastating for the Survivors' momentum.
With Hex: Pentimento also in her toolkit, granting the ability to resurrect broken totems for more and more effects for each resurrected and protected (including slowing down generator progress), Artist's perks are a thorn in the side (or heart) of any Survivor foolish enough to face a Killer that uses them.
Next: Dead By Daylight: Best Builds For The Xenomorph