The Five Nights at Freddy's series is home to many puzzling mysteries, and FNAF Ruin only adds to the ever-growing list of head-scratching questions. One conundrum has haunted FNAF fans since the DLC launched: what happened to Freddy in FNAF Ruin?
RELATED: What FNAF Ruin Ending Is Canon?
It becomes clear that something sinister is going on when the once peaceful Glamrock Freddy relentlessly chases you in a vicious attempt to crush you beneath his monstrous teeth. This begs the question: why did Freddy turn evil? Is this even the same Glamrock Freddy from Security Breach? While it seems baffling, FNAF Ruin is filled with clues that reveal the answer.
Is Freddy In FNAF Ruin?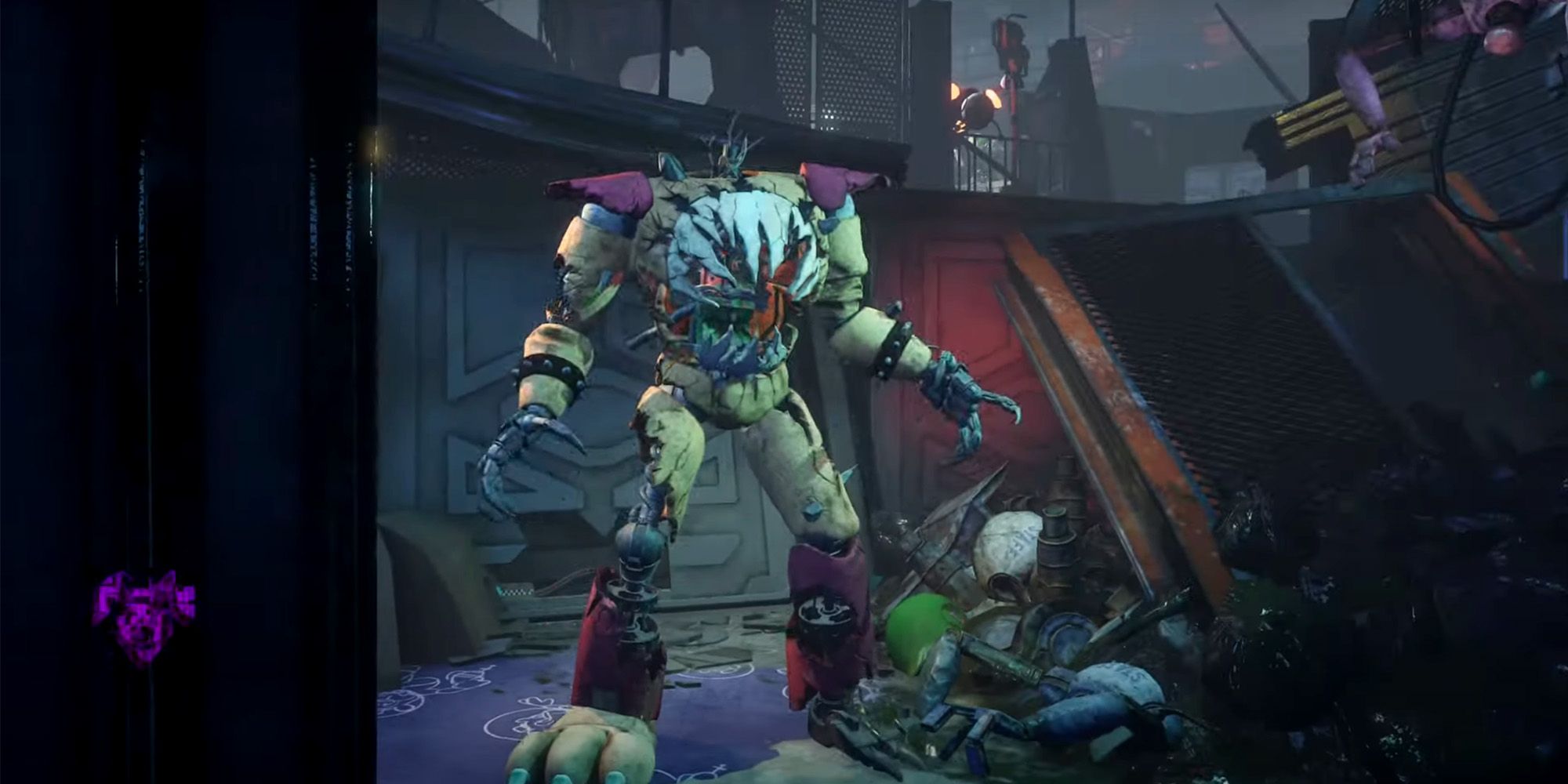 Cassie finds Glamrock Freddy while exploring the decayed remains of Fazer Blast. When she approaches him, he turns around to reveal a disturbing image. Freddy's head and stomach are missing, and his body is almost completely destroyed.
Cassie screams as the decrepit animatronic pursues her down the hall. This sudden burst of violence is shocking since Freddy risked his life to help Gregory escape the Pizzaplex in FNAF Security Breach.
Given the uncharacteristic blood thirst, it's easy to assume this version of Freddy is different from the one you meet in Security Breach. However, a clue in one of Security Breach's endings hints otherwise.
Why Is Freddy Destroyed In FNAF Ruin?
During the Princess Quest route in Security Breach, Freddy and Gregory get cornered in Fazer Blast by Vanny's army of S.T.A.F.F. Bots. The robots mercilessly disassemble Freddy, leaving him battered and torn apart.
Shortly after, Gregory detaches Freddy's head to save him. The two of them escape the Pizzaplex, leaving his mangled body behind.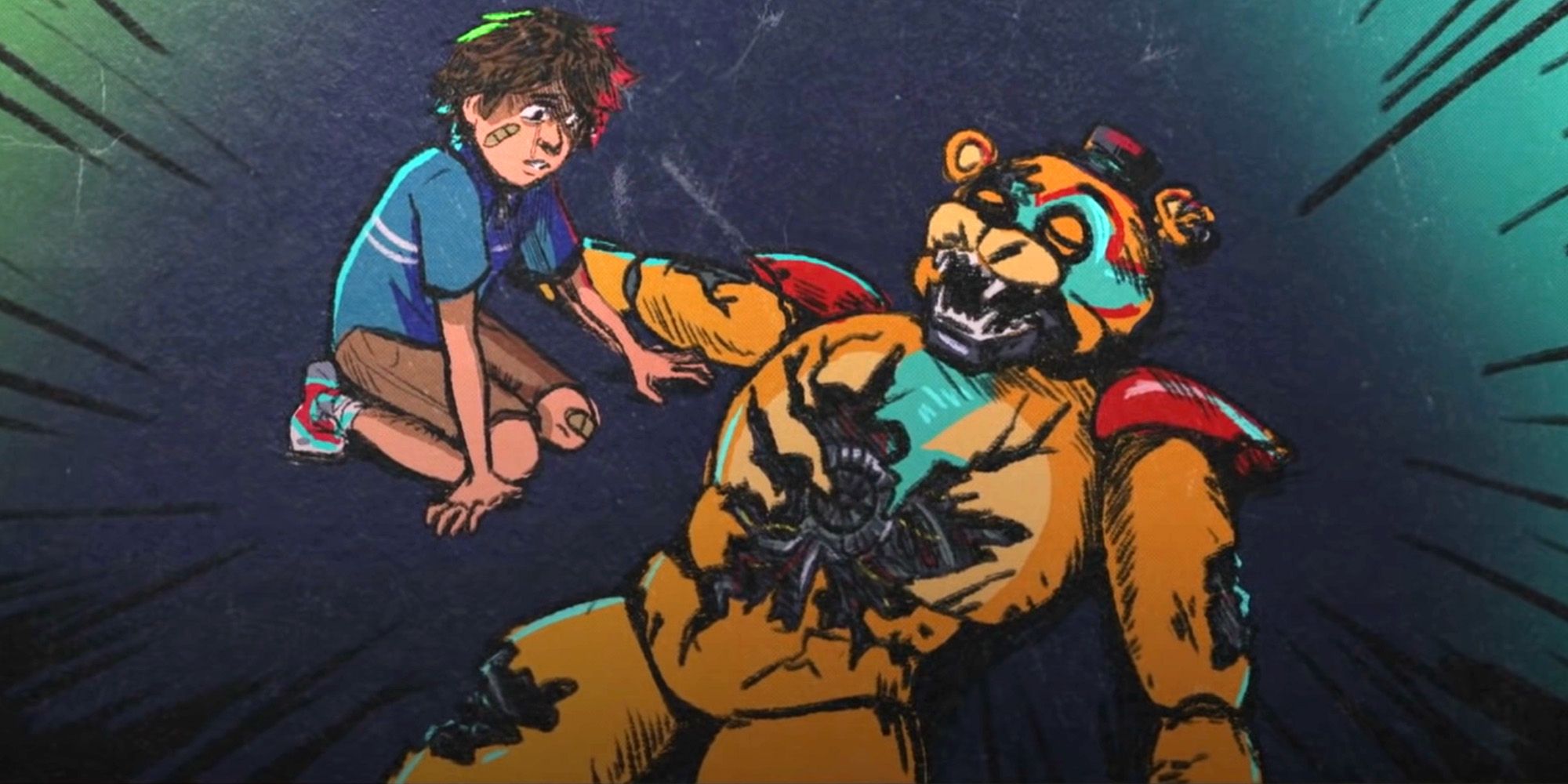 If you look at the circumstances Freddy faces in the Princess Quest ending, you'll notice an interesting connection to the destroyed version of Freddy from FNAF Ruin.
Both versions of Freddy are missing their heads and have the same stomach wound. In addition, both of their bow ties have fallen off, and their endoskeleton hands are exposed.
RELATED: Every Five Nights At Freddy's Game, Ranked
The headless Freddy from FNAF Ruin is even found in the exact same location Gregory left Glamrock Freddy's body in Security Breach. Given the similarities, it can be inferred that the version of Freddy from FNAF Ruin is the same as the one from Security Breach.
However, this raises a puzzling question. If the two Freddy animatronics are the same, why does he attack you in FNAF Ruin?
Why Is Freddy Evil In FNAF Ruin?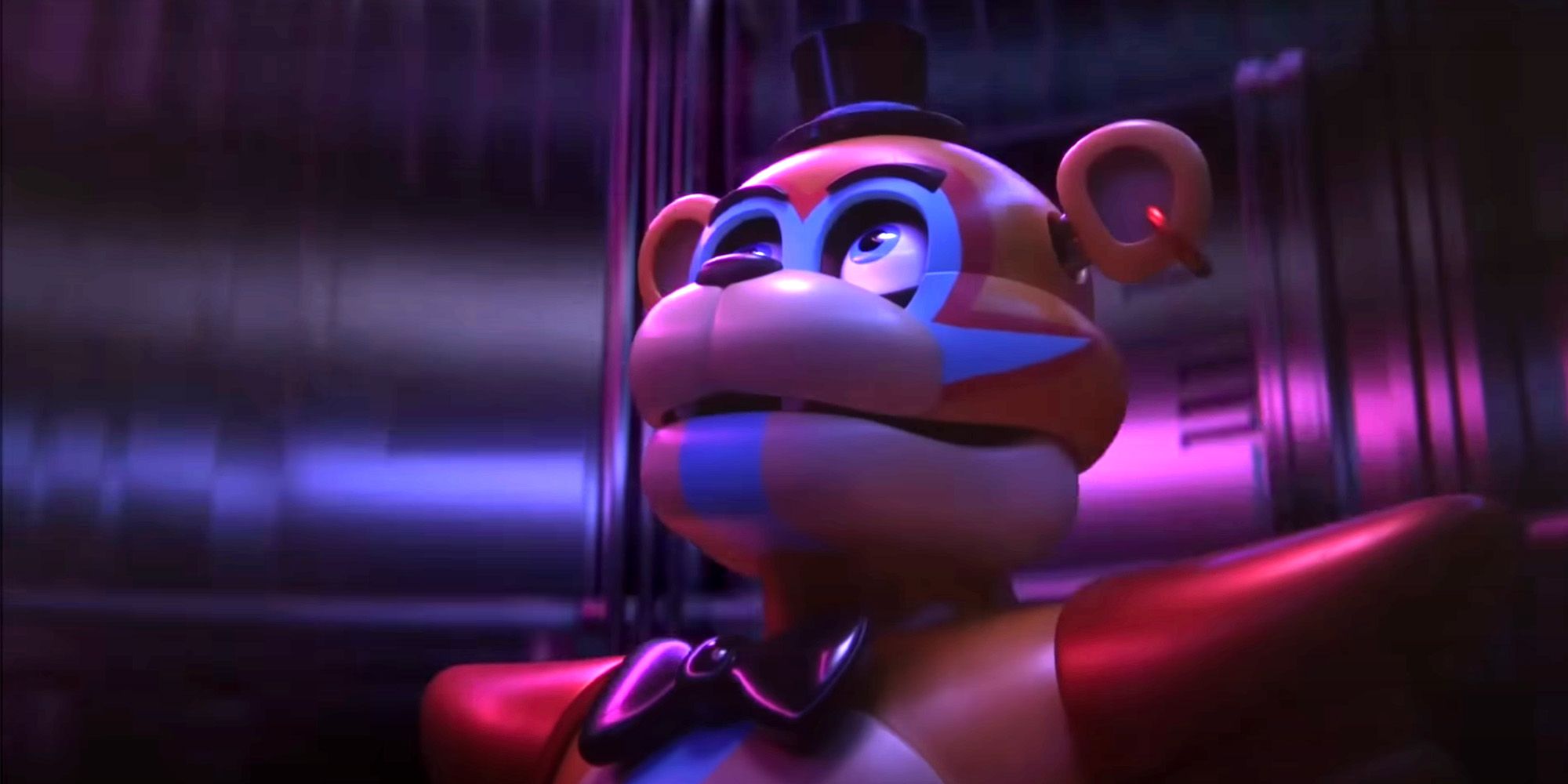 Since Glamrock Freddy put his life on the line to save Gregory in Security Breach, why does he try to kill Cassie in FNAF Ruin? While it seems out of character for him, Glamrock Freddy has shown violent tendencies in the past.
One of the mechanics in Security Breach is Freddy has a limited battery that needs to be recharged frequently. If Freddy's power level gets too low, he attacks Gregory with a jump scare, resulting in a game over.
What this shows is Freddy turns violent when his battery gets too low. This information provides a vital clue as to what makes him evil in FNAF Ruin.
Why Does Freddy Attack Cassie?
It's unclear how much time has passed between Security Breach and FNAF Ruin, but it's apparent that Freddy has been lying in a pile of rubble for a long time.
Given how frequently he needs to be recharged, it can be inferred that Freddy is suffering from an extremely low battery, resulting in him falling back on the same violent tendencies he showed Gregory.
While this seems to tie up all loose ends, a few tiny details in FNAF Ruin throw a wrench into this entire theory.
Who Is Prototype Glamrock Freddy?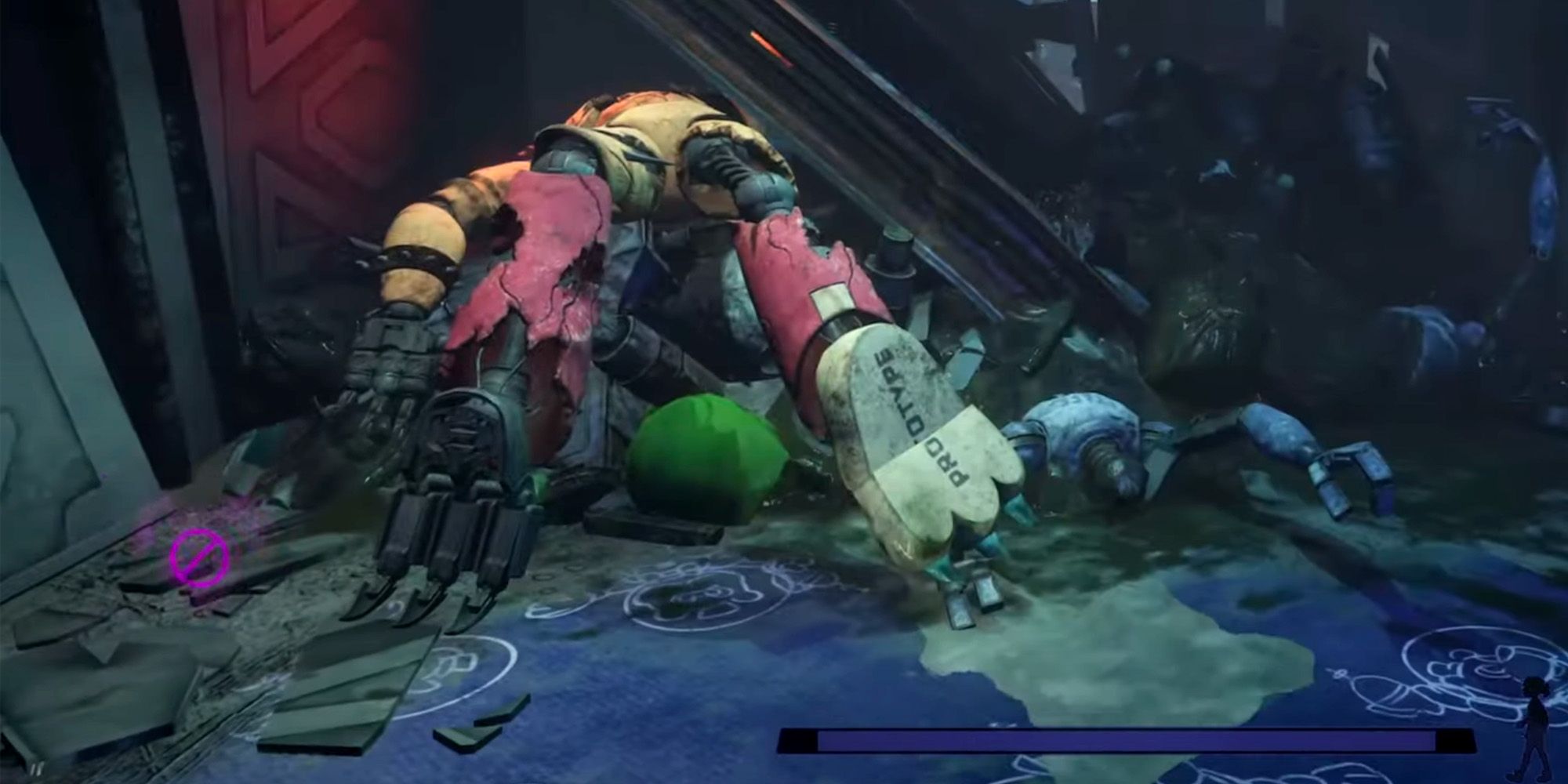 When Cassie explores the Fazer Blast area in FNAF Ruin, she notices that Freddy has a stamp on his foot that says, "Prototype." The strange part is that Freddy doesn't have this marking in Security Breach.
Further discrepancies can be found if you look closely. The blue lightning symbol on the headless Freddy is thinner than Security Breach's Freddy. On top of that, the wounds on their right leg and left arm don't match, and the spikes on their bracelets are different lengths.
RELATED: Five Nights At Freddy's: Scariest Animatronics
This implies that the Freddy animatronic in FNAF Ruin is a prototype, meaning he's not the same Freddy you meet in Security Breach.
However, this raises several questions. Why is the prototype's head missing? Why does he have the same chest wound as the original Glamrock Freddy? Why is he in the Fazer Blast area? What happened to the original Freddy's body?
Is Prototype Glamrock Freddy The Same Freddy?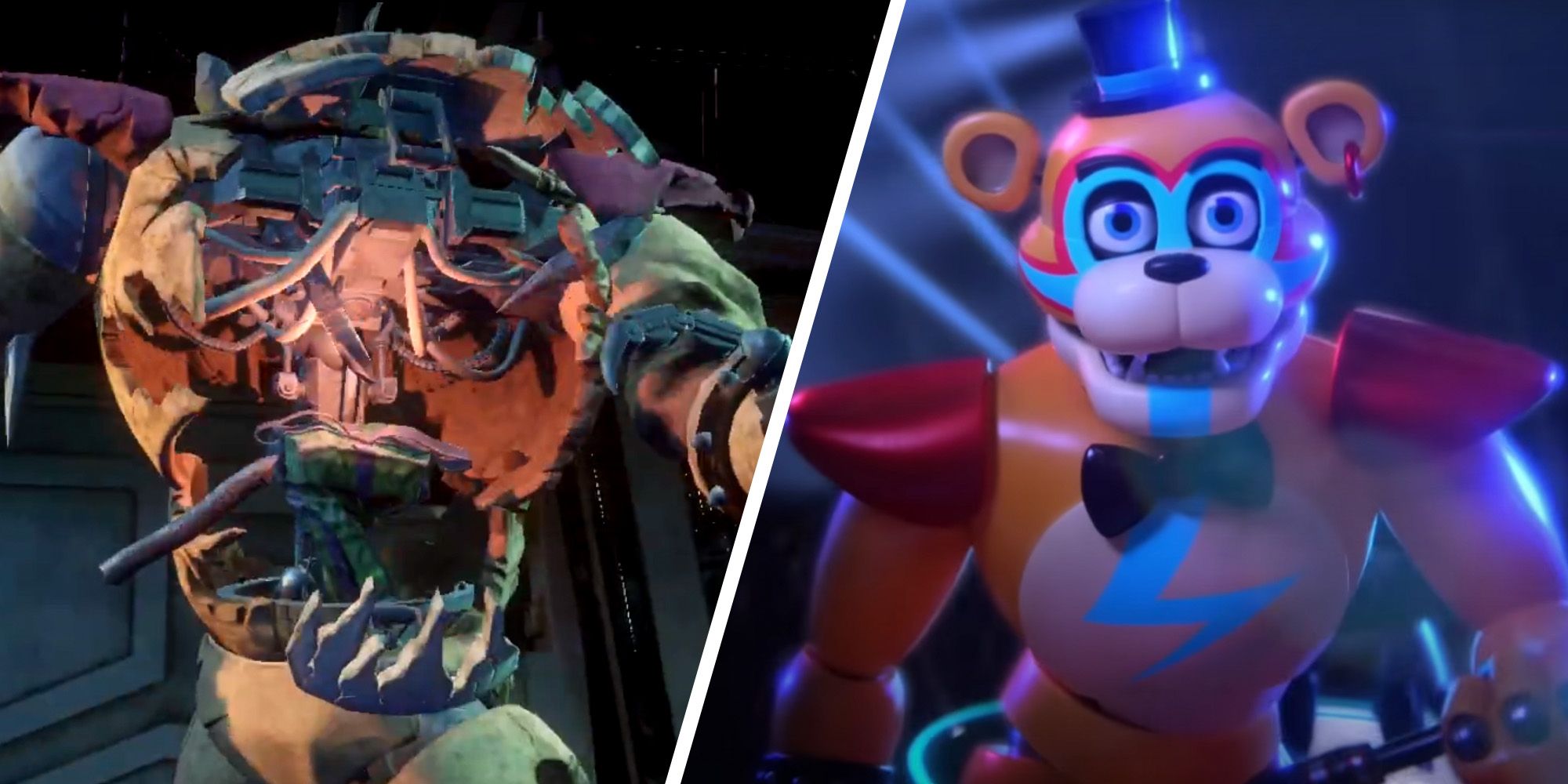 Is Prototype Glamrock Freddy a different animatronic from Glamrock Freddy? If you look at the clues, the answer reveals itself.
The fact is, it's too much of a coincidence for there to be a second disassembled Freddy animatronic in the same place the original Freddy was torn apart. After all, what are the odds that there are two Freddy animatronics with missing heads and the same stomach wounds?
The most logical conclusion is that Glamrock Freddy and Prototype Glamrock Freddy are the same. This would imply that Glamrock Freddy has always been a prototype animatronic.
As for the differences in appearance, a possible explanation can be found if you examine FNAF's history. There's precedent in the FNAF series for an animatronic having different designs between appearances.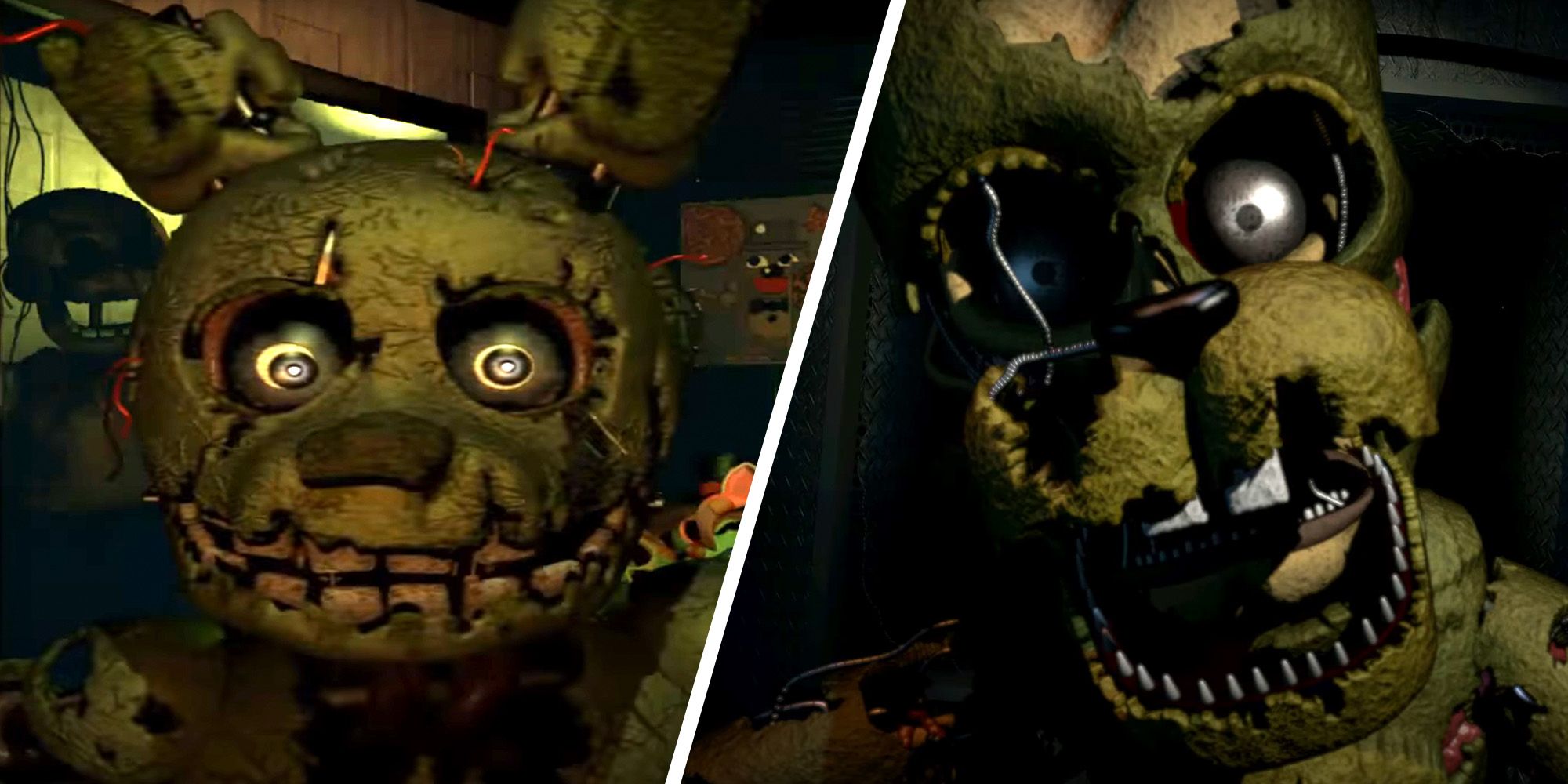 Take Springtrap, for example. If you compare his design in FNAF 3 with his appearance in Fazbear's Pizzeria Simulator, you'll notice the two look completely different. They have different teeth, noses, eyes, and snouts. Plus, their heads are different shapes. Despite that, they're the same character.
Keeping that information in mind, the likeliest scenario is that Glamrock Freddy underwent a slight design change between Security Breach and FNAF Ruin, and his sudden violent tendencies are a result of a low battery.
What Does This Mean For The Future Of FNAF?
If the decrepit Freddy from FNAF Ruin is the same animatronic as Glamrock Freddy, it would imply that the Princess Quest route is Security Breach's canon ending, given it's the only outcome where Freddy gets disassembled and loses his head.
That would mean Freddy's head is no longer in the Pizzaplex during FNAF Ruin since Gregory escapes with it during the Princess Quest ending. His head gets to enjoy a life outside of Fazbear Entertainment while his body is cursed to haunt the halls of the Pizzaplex. It's a bittersweet ending fitting for a bittersweet character.
NEXT: Every Animatronic In The Five Nights At Freddy's Movie