Paper Mario: The Thousand Year Door gives other turn-based battle systems a run for their money. The challenges level up seamlessly as your party does, with increasingly clever enemies with more defense and varied attack styles. The fourth wall is also right there; every battle takes place on a literal stage where a happy audience can power you up even more. You can meet these challenges because the game also provides an additional special feature: Badges.
Related:Rarest Mario Games And How Much They're Worth
Badges can be found all over the map and provide all kinds of boosts and benefits. They can also be used to make the game more difficult if that's something you look for. If you want to truly level up your fighting game, there are certain badges that you will want to find as soon as possible.
12
Feeling Fine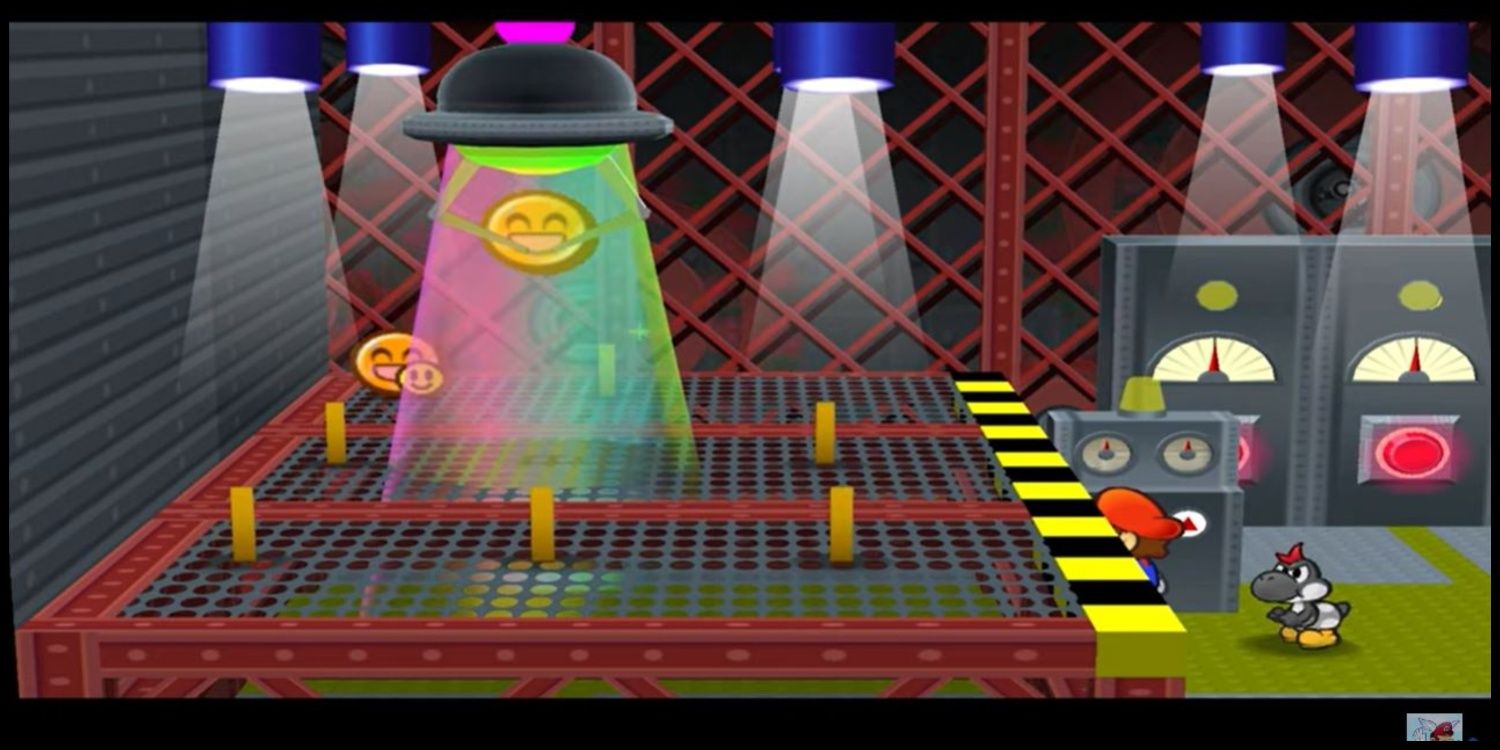 This badge protects Mario from almost all status ailments, excluding poison and dizziness. It can be vital to prevent you from losing turns in battle, and it even has a secondary version labeled with a "P" that you can put on your partner so they stay in the action, too.
Where To Get Them
However, both the main badge and the partner badge can only be found while exploring the X-naut fortress in Chapter Seven, which is very close to the end of the game. It won't be helpful for any enemies you encounter beforehand.
11
Ice Power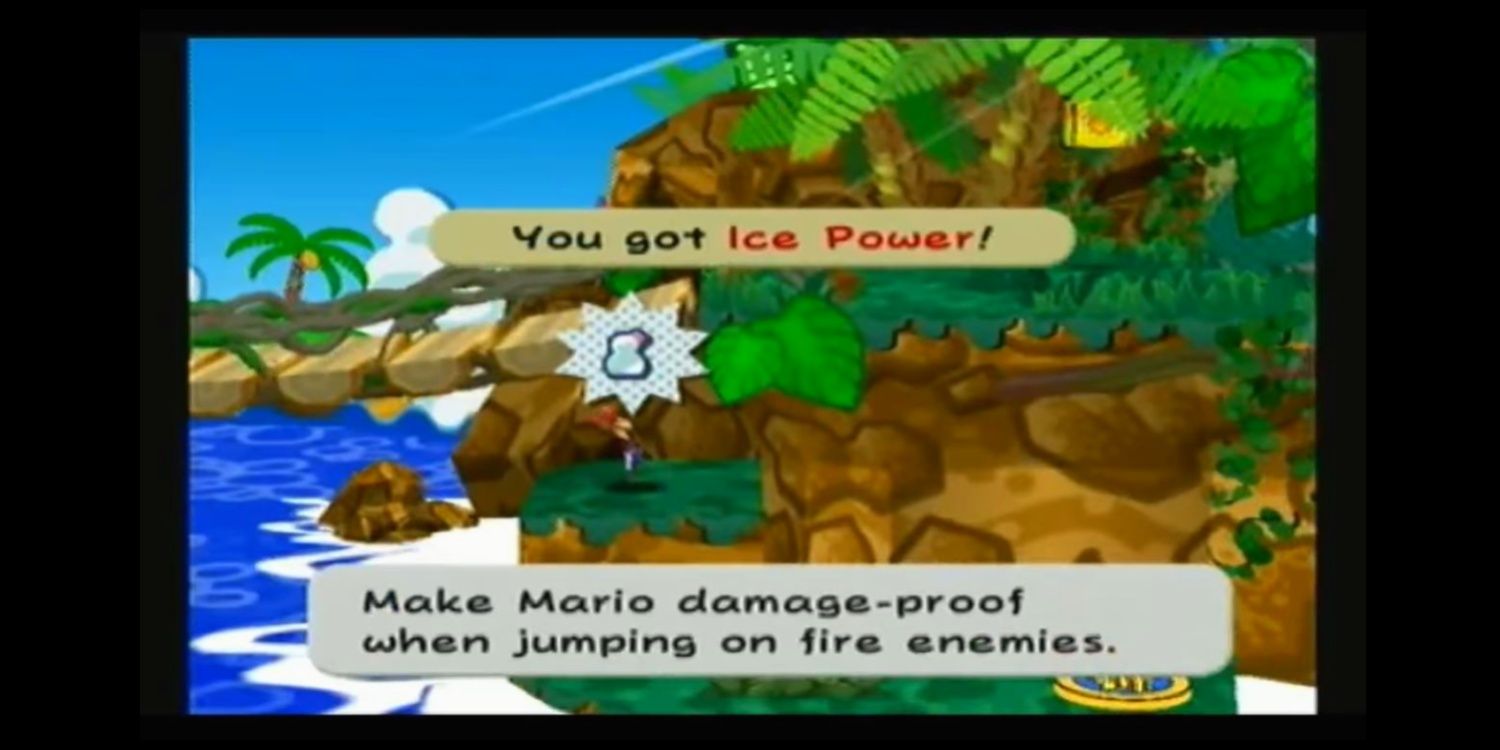 Ice Power is a very nice defensive badge. It allows Mario to safely jump on enemies that are on fire. If the badge isn't equipped and Mario jumps on a fiery foe, he takes damage instead, so it's definitely helpful.
Related: Video Game Characters With The Most Plot Armor
Where To Get It
You don't encounter fire enemies until Keehaul Key in Chapter Five, which happens to also be where you find the badge, so at least the game provides a solution. Fire enemies appear in many of the later chapters, too.
10
Super Appeal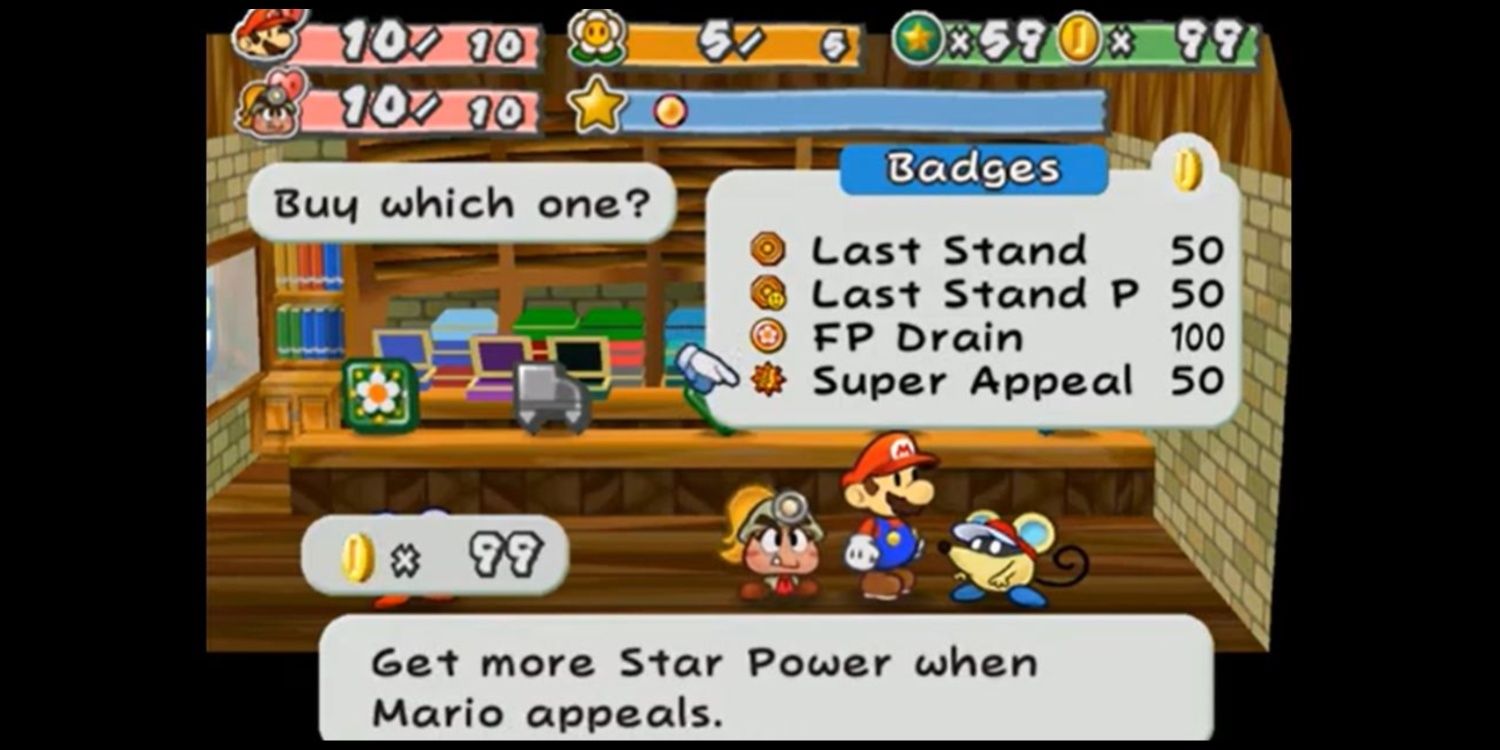 Special Moves are unique abilities Mario gains over time and can have incredible effects in battle. But they need to be fueled by star power first, and the only way to get star power is by getting the in-game audience on your side. Super Appeal is a great way to get more star power whenever Mario uses the Appeal action to the crowd.
Where To Get Them
The badges can be purchased from a badge shop in Rogueport, and there's a version for your partner, too.
9
Spike Shield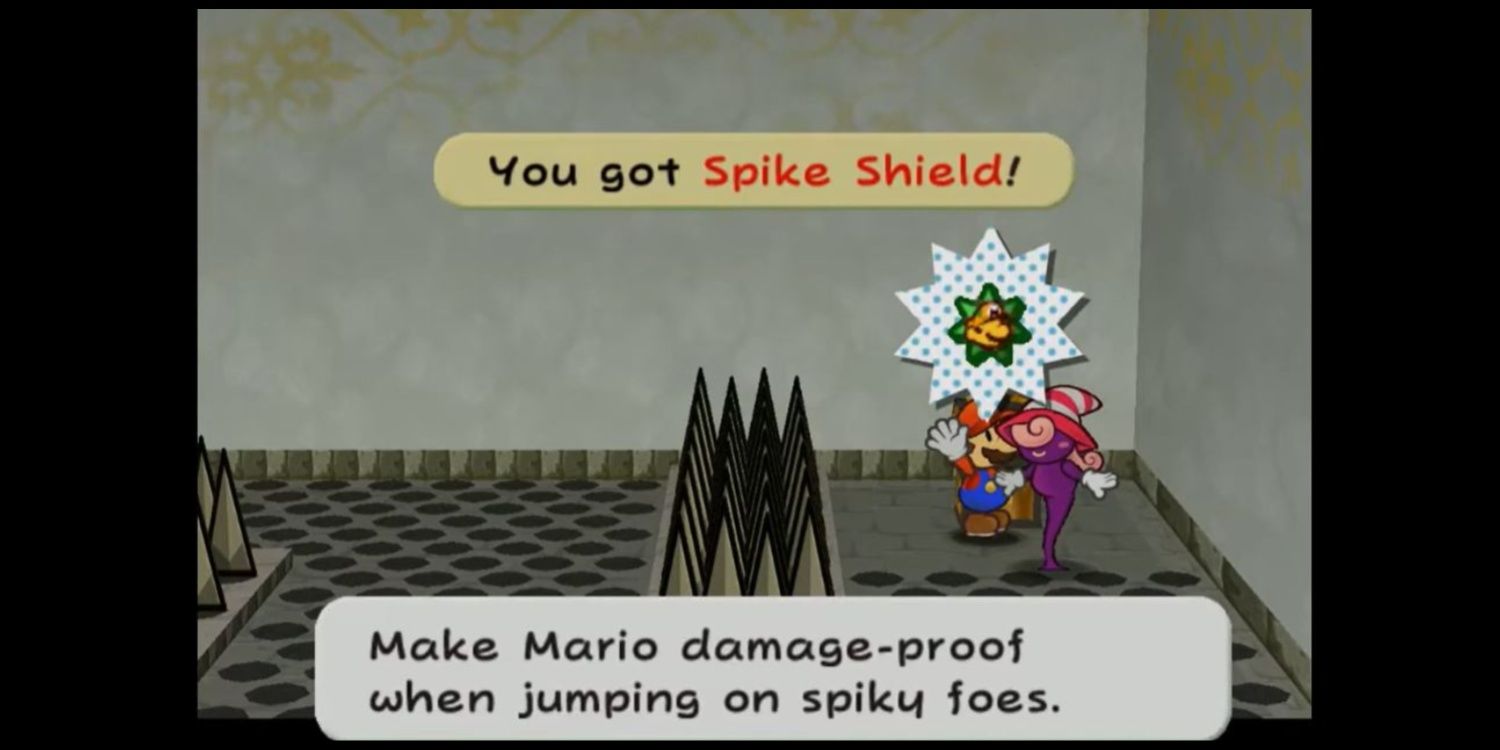 Spike Shield makes Mario immune to spike-based defenses so that he can jump on them without taking damage. Spiked enemies increase in number quickly in this game, so having this badge can really make the game move smoothly.
Where To Get It
You can find Spike Shield in the Rogueport Sewers, though you will need to complete at least Chapter Three before you can access it. The alternative is to just use your partners' abilities to deal with spiked enemies, but that can take more time.
8
Zap Tap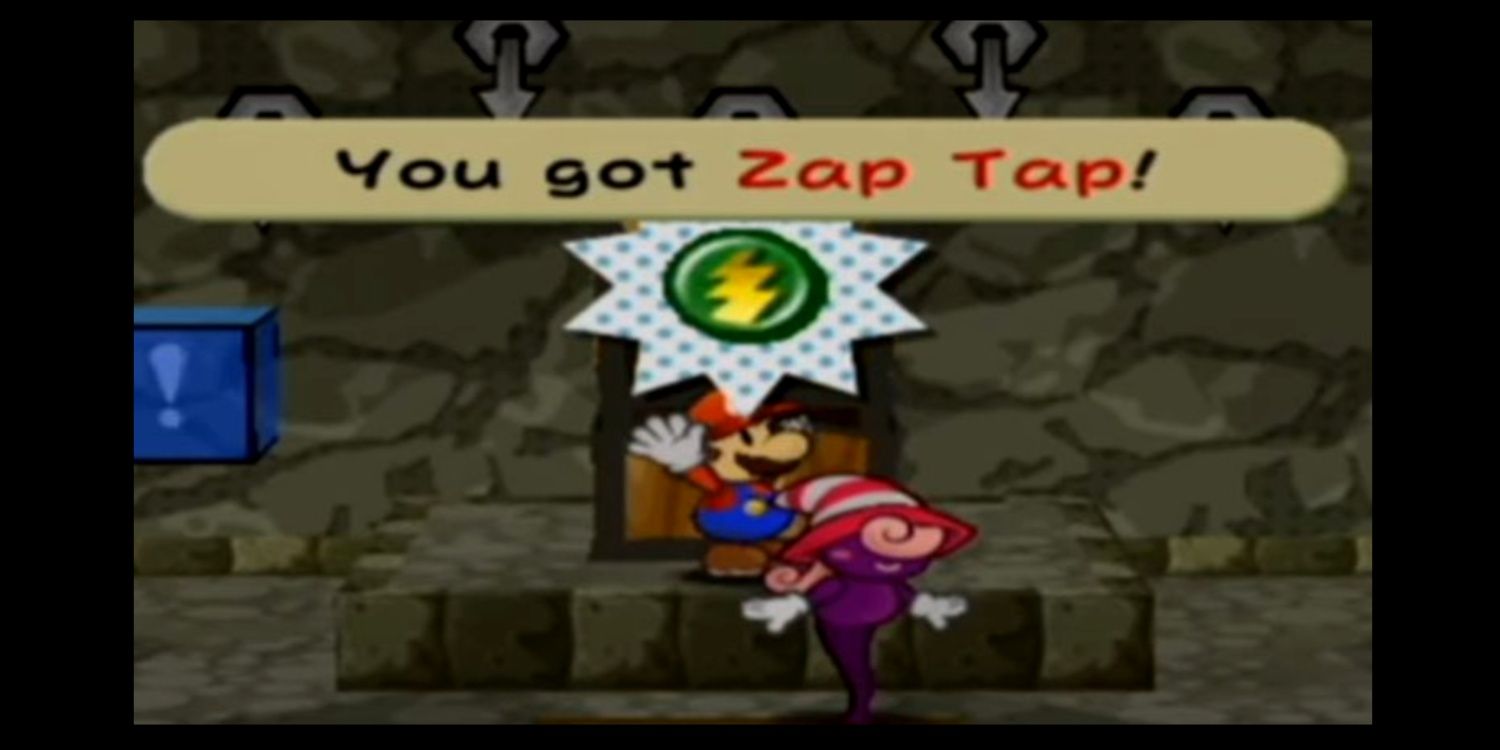 Zap Tap punishes any enemy in battle who tries to touch Mario by shocking them with electricity for one point of damage. This includes regular attacks, leeching attacks, and thievery by Bandits. It also makes Mario immune to electric damage when jumping on electrified enemies.
Where To Find It
To find the badge, you will need to go to the Pit of Trials in the Rogueport Sewers and reach level 30. It's a bit of a slog, but prepare well before going in, and you will reap the benefits.
7
Quick Change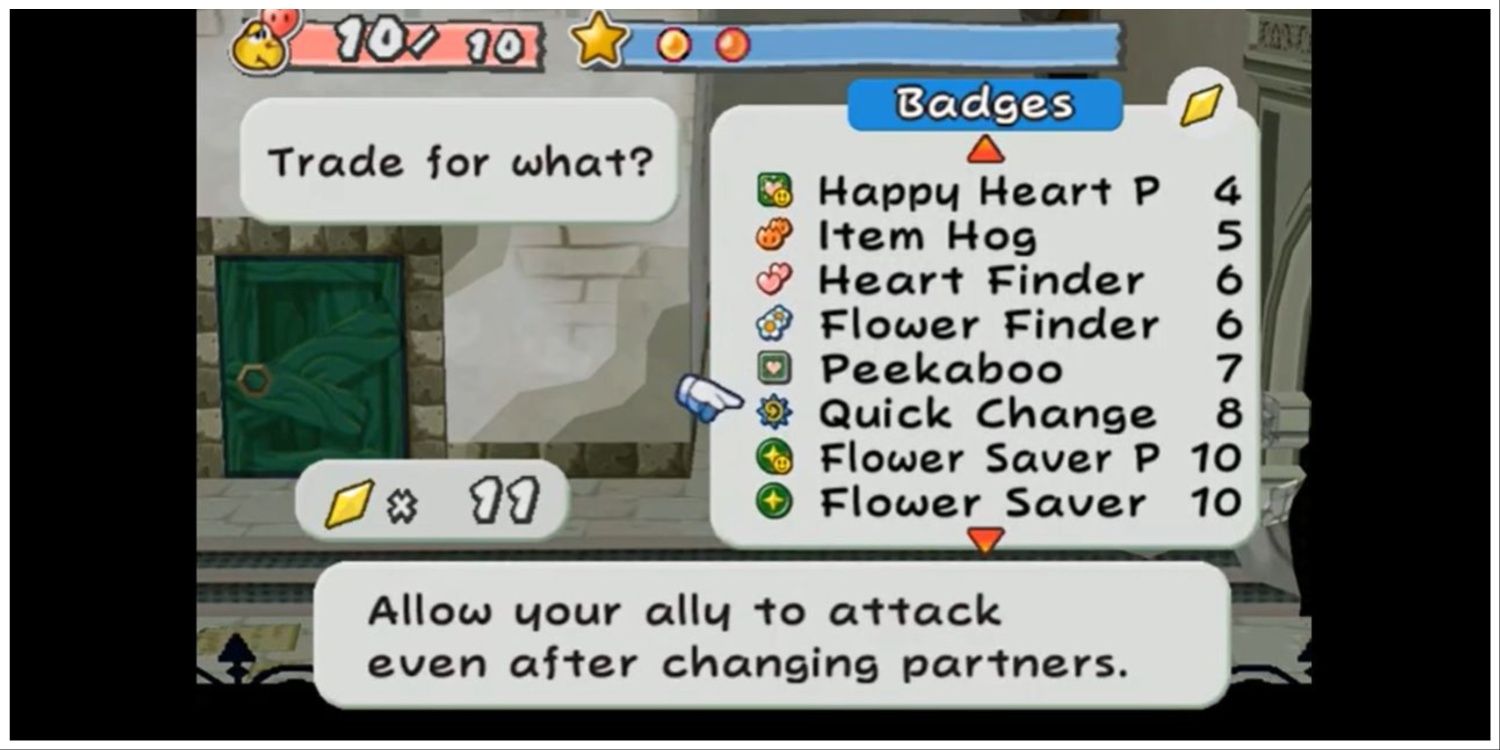 Switch out partners without using a turn when this badge is equipped. It can be an absolute game-changer. Anyone who's played the game already knows the stress of switching out your partner only to realize that they are stuck in front, taking the big hits from the enemy and dying immediately because that ended your turn.
Related: Paper Mario: The Thousand-Year Door – All Party Members, Ranked
Where To Find It
Quick Change can be picked up from a character named Dazzle in the Rogueport Sewers if you trade in eight star pieces. Star pieces are also found all over the world of the game, so be on the lookout to get this badge.
6
Happy Heart and Happy Flower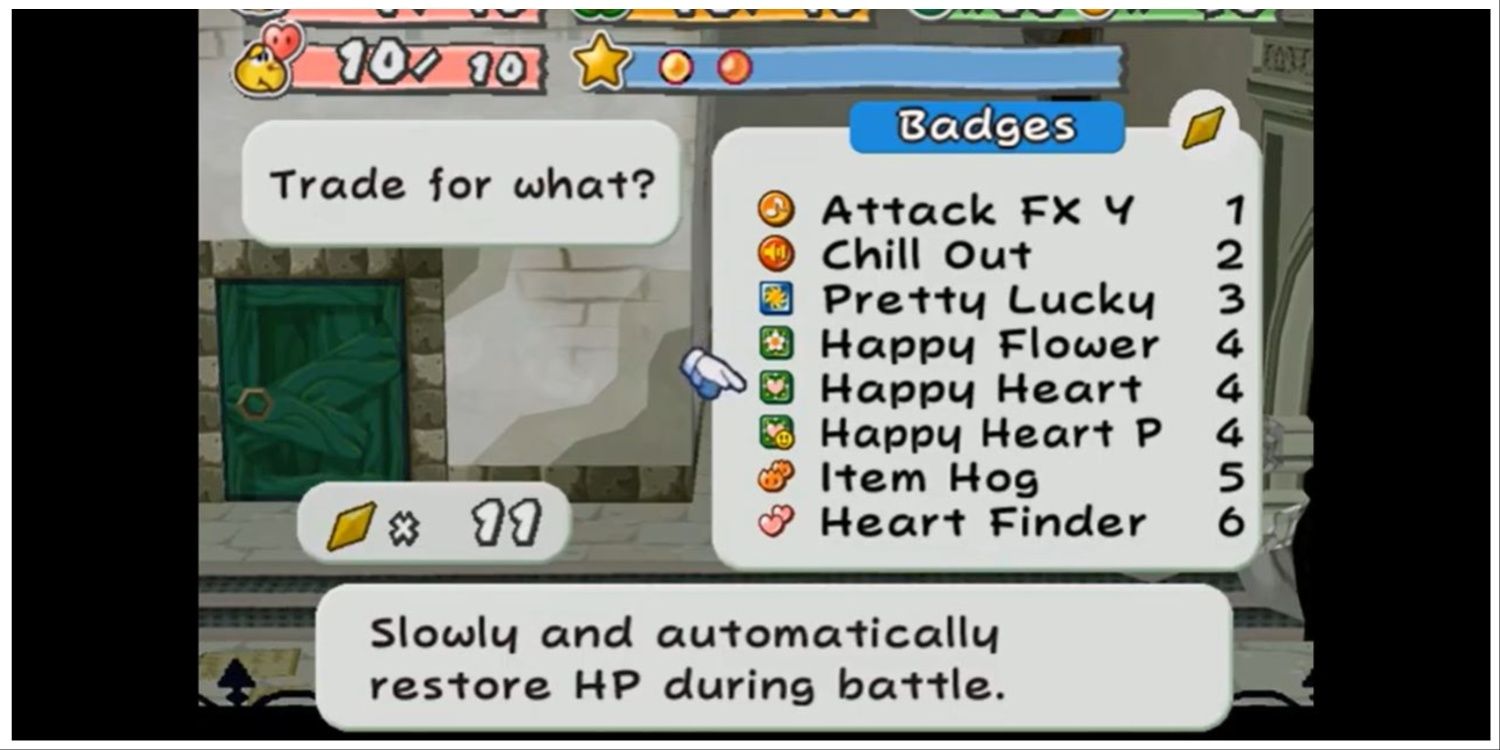 There is a series of badges that regenerate HP or FP (flower points) each turn in battle. When healing items are scarce and save boxes even more so, they can make all the difference. This is especially true for the Happy Flower badge because FP is the currency used to activate your party's special attacks and abilities.
Where To Get Them
The entire collection is Happy Heart, Happy Flower, and Happy Heart P for your partner. All of them can be found at Dazzle's shop or even stolen from enemies in battle.
5
Quake Hammer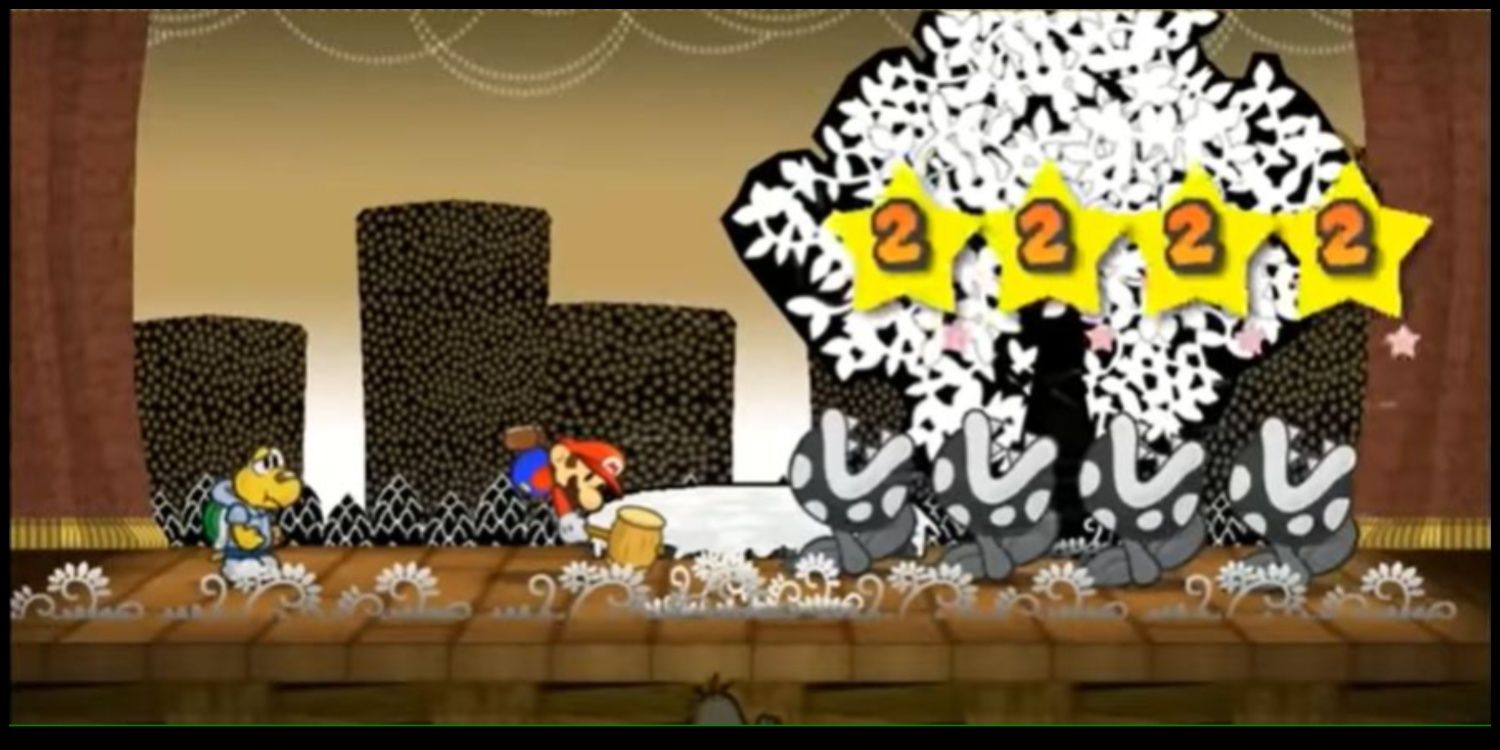 When you want Mario to do an attack with a hammer for multiple enemies, Quake Hammer is the badge you look for. Not only does it hit all enemies on the ground, but it also hits any enemies on the ceiling, which does happen and can be very annoying to manage if you don't have any moves with that kind of reach.
Where To Find It
The badge is easily found in a number of places: the Boggly Woods, in the hands of enemies like the Cleft, or at Pianta Parlor.
4
Peekaboo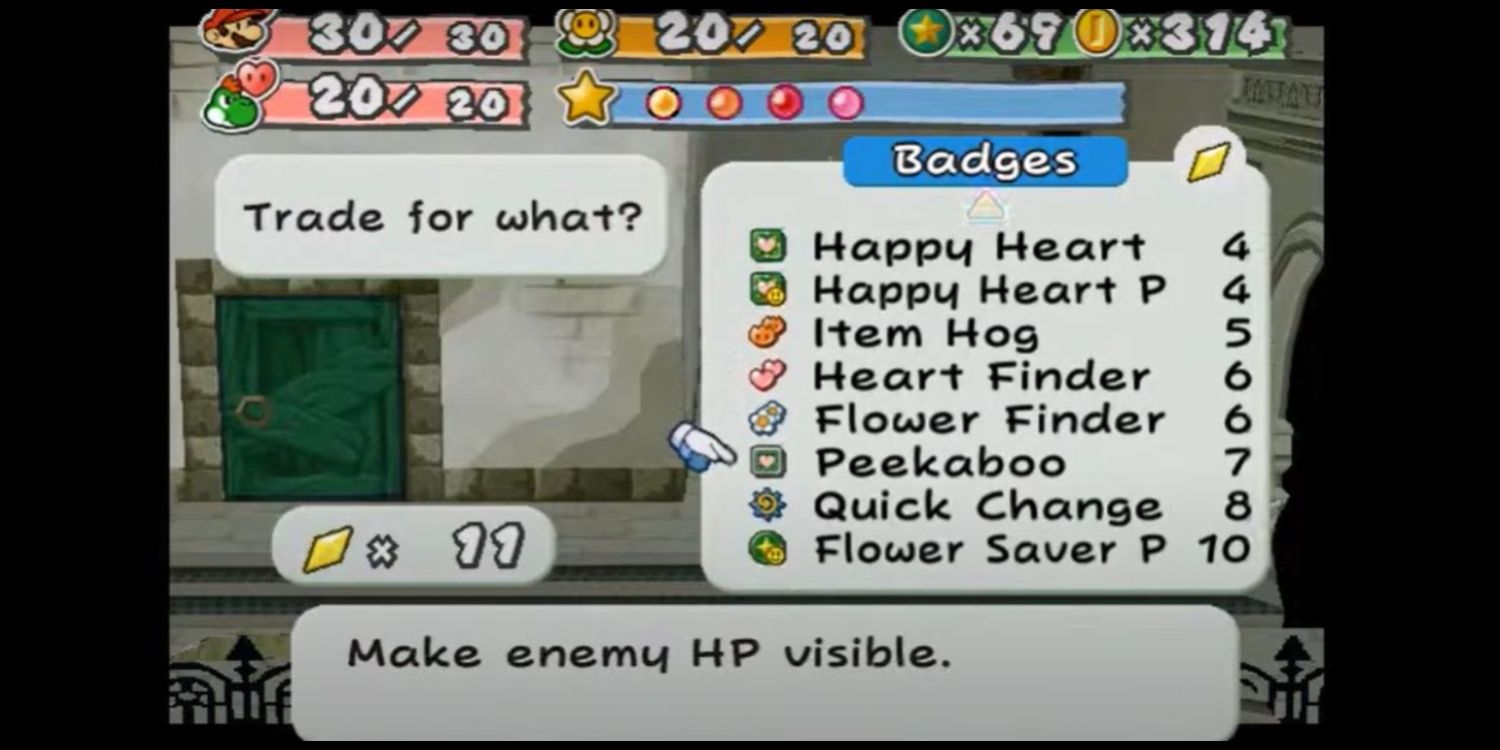 Never waste a turn again on Goombella's Tattle ability when Peekaboo is equipped. This badge allows you to see an enemy's HP without having to switch Goombella in, using Tattle, and then waiting another turn to switch her out to another partner with more appropriate skills. Peekaboo can even show the HP of some shield abilities enemies have.
Where To Find It
Go to Dazzle in the Rogueport Sewers to buy the badge for seven star pieces.
3
Pretty Lucky and Lucky Day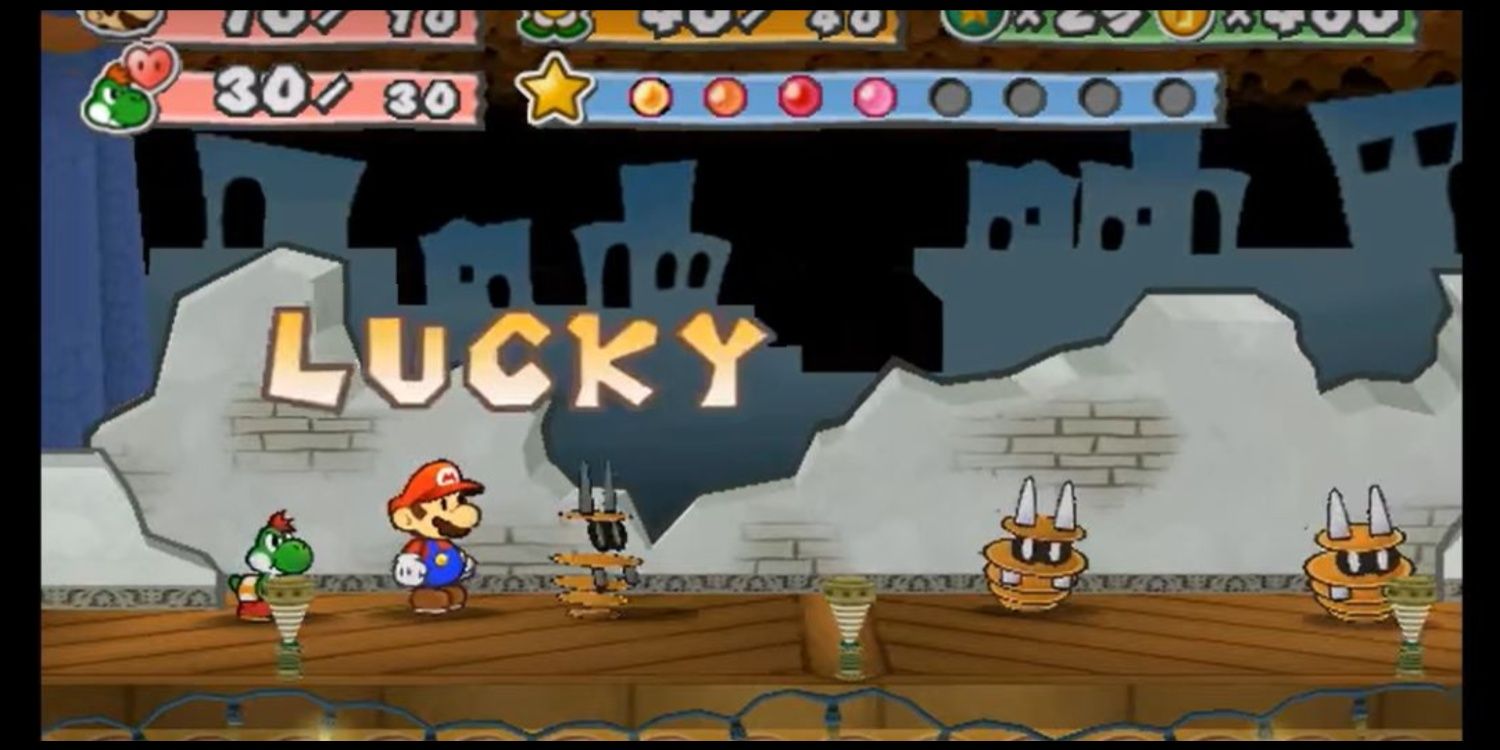 The Lucky badges can save your life in The Thousand Year Door. Both the Pretty Lucky and Lucky Day badges will have enemies missing you with their attacks sometimes. Even the in-game audience is included in this; sometimes, an audience member will try to throw a rock at you, and if you have Pretty Lucky equipped, they could miss you entirely.
Related: Mario: Paper Mario: The Thousand-Year Door Chapters Ranked By Difficulty
Where To Find Them
Pretty Lucky and Pretty Lucky P are more accessible, being available in the Rogueport Sewers or the Rogueport badge shop, respectively. Lucky Day is the more effective version of Pretty Lucky, but it can only be found past level 90 in the Pit of 100 Trials or won in the Happy Lucky Lottery.
2
Power Rush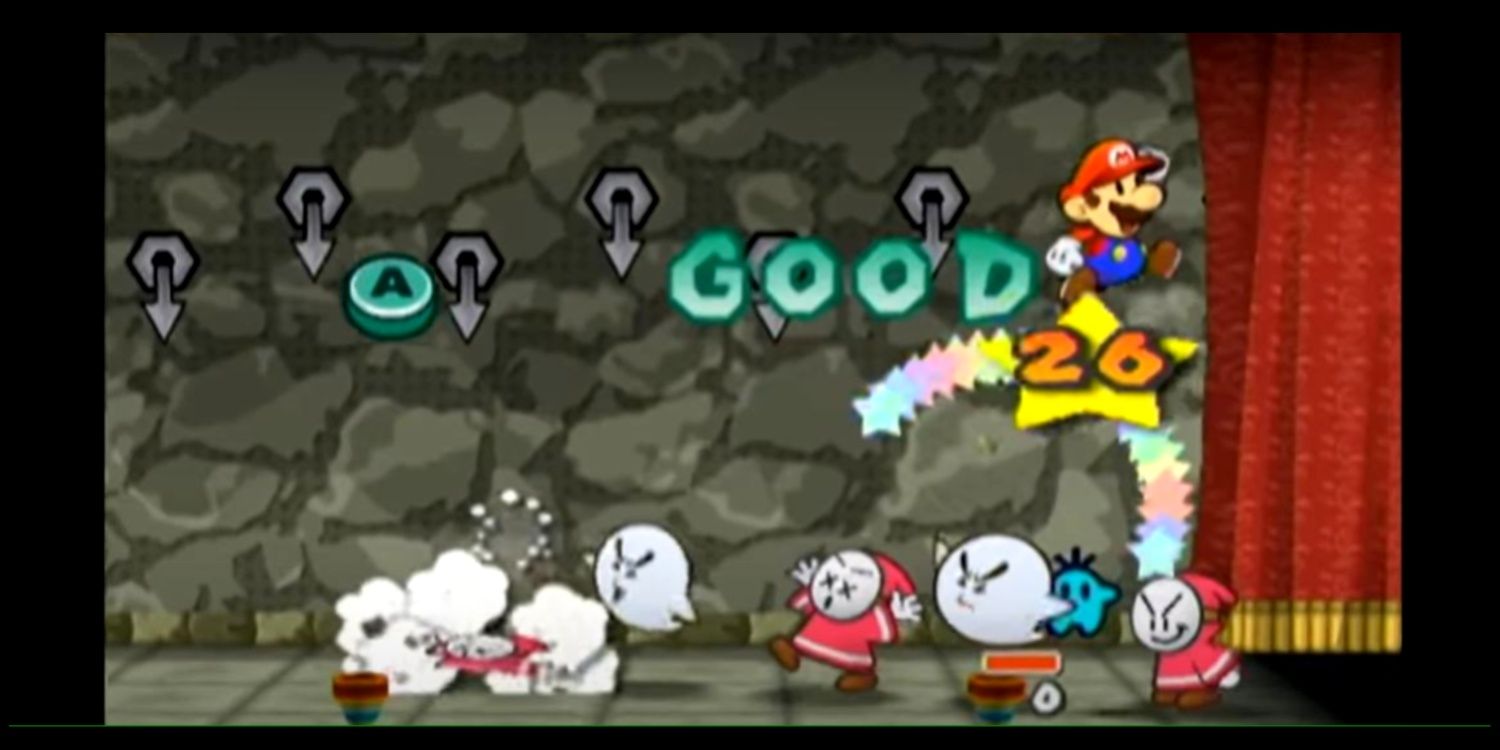 On the surface, this is a simple badge; when Mario's HP is five or lower, Power Rush will increase his attack power to two. However, the badge stacks. You can equip a number of badges equal to your current Badge Point number, which levels up over time and can reach a maximum of 99. Power Rush only costs one BP. Imagine the possibilities.
Where To Find Them
You can buy them from the Rogueport badge shop or win them from the Pianta Parlor. Buy a lot of them, equip them all, put Mario into the danger zone, and watch what happens.
1
Power Bounce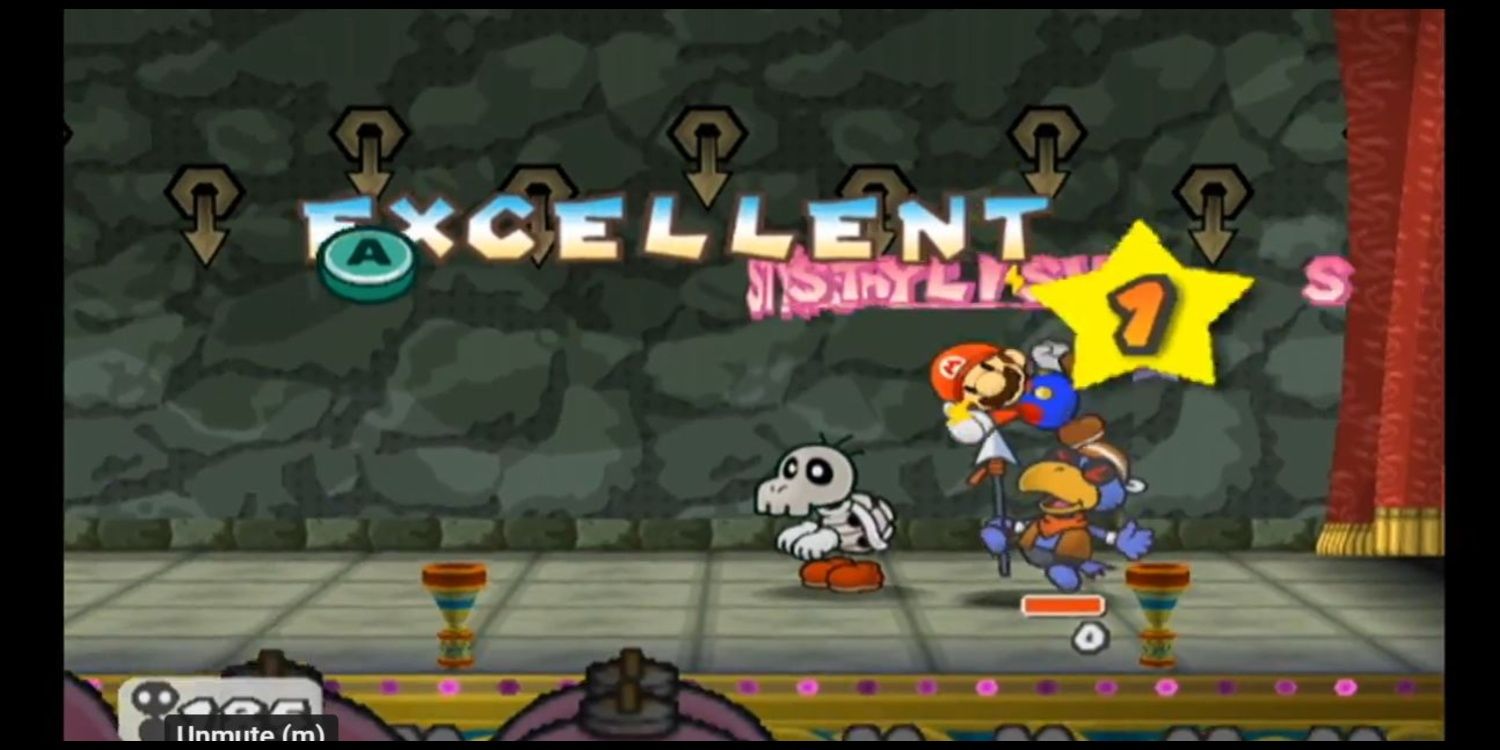 This is the best badge in Paper Mario: The Thousand Year Door. With Power Bounce, Mario can jump on an enemy constantly so long as you successfully activate the Action Command ability each time. The Action Command is a timed button press right before Mario hits the enemy. It is limitless with regular enemies, but on bosses, it does have a reasonable cap. Even so, you can still do a wild amount of damage if you have the skill for it.
Where To Find It
Even better, you get the badge in the very first chapter while exploring Hooktail Castle. Go find it and conquer the game.
Next: Every Paper Mario Game, Ranked