Whether it's building, romance, Critters, or anything in between, we've got the guides you need to help you flourish in Sandrock.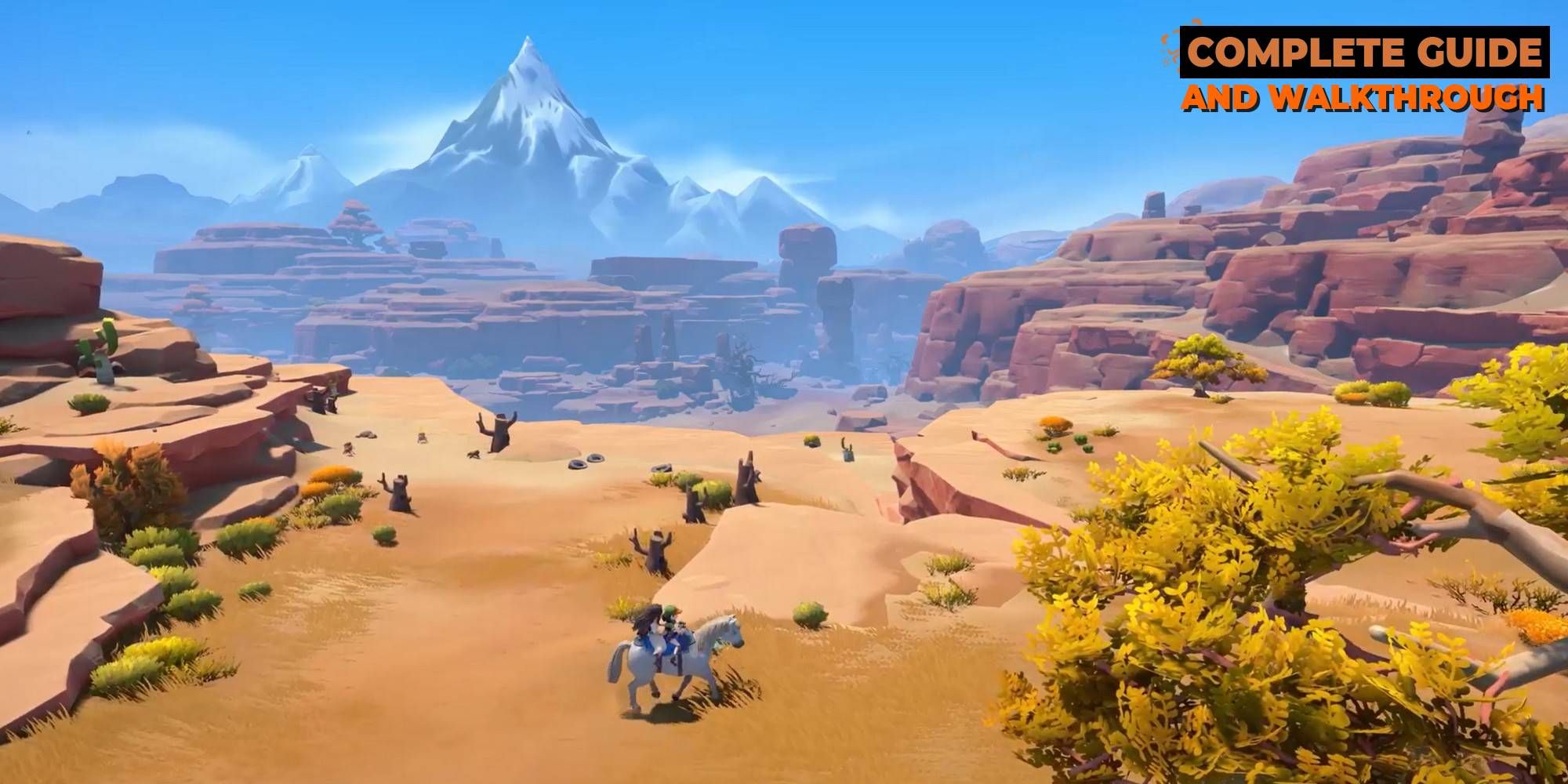 Table of contents
Welcome to your new life out in the desert in My Time at Sandrock, Pathea's highly-anticipated follow-up to My Time at Portia. Acting as a prequel, My Time at Sandrock sees your builder arrive in time to see the town's old builder retire, and you're tasked with taking over his workshop and turning the town around – no pressure, right?
RELATED: The Best Games About Small Town Life
Here, you'll expand the reach of your workshop, undertake all kinds of side-work to earn a few bucks, befriend the locals, fall in love, and so much more to rebuild the town. Enjoy your new life in My Time at Sandrock
This My Time at Sandrock guide is a work in progress, and we'll be updating it regularly, so keep checking back!
Workshop And Builder Guides

Back home at your Workshop, there's plenty to see and do! You'll need plenty of top-notch materials and machinery to make it as a builder in Sandrock, and you'll likely want your builder themselves to be as strong as they can be to make sure that's done as smoothly as possible.

Machinery And Workshop Process Guides

Your Builder's Stats And Appearance

Life In Sandrock Guides

You'll be doing plenty of building and exploring on your own time, but don't miss out on the game's story! Working to improve the town of Sandrock breathes a new life into the deserted desert town, and you'll watch it grow as you continue to improve the quality of life in your new home.

Out And About In Sandrock

Relationship Guides

Wether you're trying to befriend the locals, find the love of your builder's new life in any of the game's 21 romance options, or just pick the right gift to hand to a townsperson on their birthday, the guides below have what you're looking for.

Relationship-Building And Gifting

Individual Romance Guides

Odd And End Guides

The main draw of your new life in My Time at Sandrock is getting to know the locals and working hard together to improve the town. Still, there are the odd quests and questions that don't quite fit neatly into any of the boxes above, which we've assembled right here.

Reviews And Lists

Whether you're looking for a consensus on either version of My Time at Sandrock, pointers on which upgrades and perks you should chase after first, or you're just curious about the life and locals of Sandrock, we've got a whole bunch of reviews and lists.